Fan Bingbing, Li Chen Deny They Were Married After Netizen Claims They Got A Divorce After Her Tax Evasion Scandal
The couple broke up two years ago but there are still people who are obsessed with that relationship.
There's just something about Fan Bingbing and Li Chen's relationship that people can't seem to let go of.

It's been over two years since they broke up, yet rumours about them as a couple still make the headlines every now and then.
Yesterday (Oct 28), both actors were forced to step up and deny accusations that they tied the knot in secret and had filed for divorce after Bingbing's tax evasion scandal. They also demanded that the netizen who made the post "verify claims before posting truths online [in order to] be responsible to your followers".

The work studios of both stars added that they "reserve the right to pursue legal action" against "false accusations".
Bingbing and Li Chen went public with their relationship in 2015 and got engaged in 2017. They called off the engagement in 2019 and declared that they would always be friends.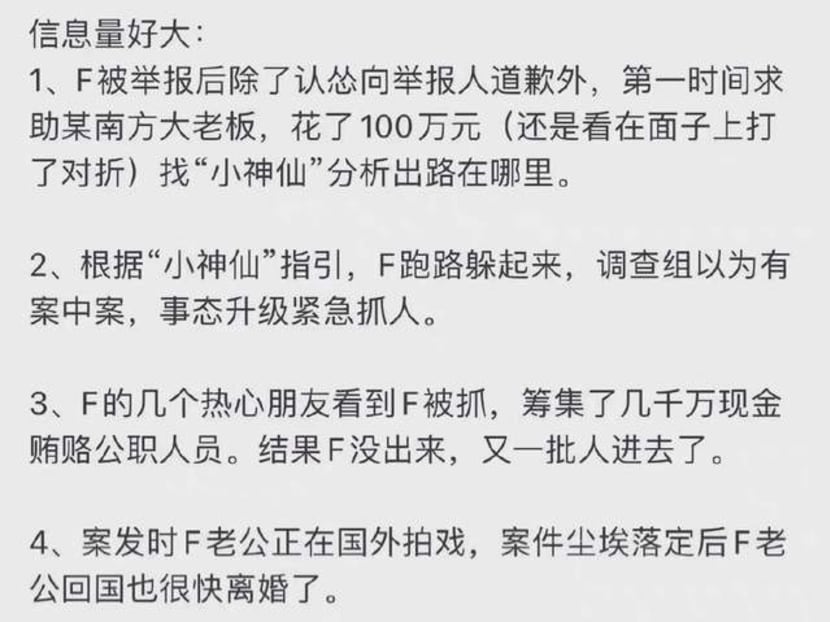 The rumour started from a ying xiao hao (literally translated to marketing account ), which are accounts that gain popularity from posting unverified information, and are often paid to upload shocking posts that would either distract netizens from another scandal or to manipulate public opinions.
This particular ying xiao hao, which has 3.4mil followers, claimed that the scoop came from a lawyer that handled "the 2018 case about the female actress that evaded taxes with yin-yang contracts, who we will call F", which, let's be honest, isn't the most subtle of hints.
They claimed that F apologised to the whistleblower and paid an unnamed person 1mil yuan (S$210K) to find a way out for her.

This person told F to hide, but the actress ended up getting caught instead. F's friends started pooling "tens of millions" to try to buy off those in the government to get her out of trouble, but ended up in hot soup themselves.
The netizen added that F's husband, who was filming overseas when the scandal erupted, divorced her "very quickly" after he returned to China.
How imaginative.
Photos: PBE Media