Faye Wong, 52, Looks So Youthful In Her "Latest Photo", Fans Think She Could Pass Off As A 32-Year-Old
Netizens are also wondering about the guy next to her in the pic.
Faye Wong's ex-husband Li Yapeng recently announced that he has remarried and is a dad again, but the pop diva has been making headlines of her own (no, it's got nothing to do with her beau Nicholas Tse).
Recently, a netizen posted what they claimed to be the "latest photo" of Faye, and that it was supposedly taken in Beijing.
The shot shows the 52-year-old looking relaxed in a baby blue sweater and light make-up as a man, whose face has been pixelated to conceal his identity, leans closer towards her for the camera.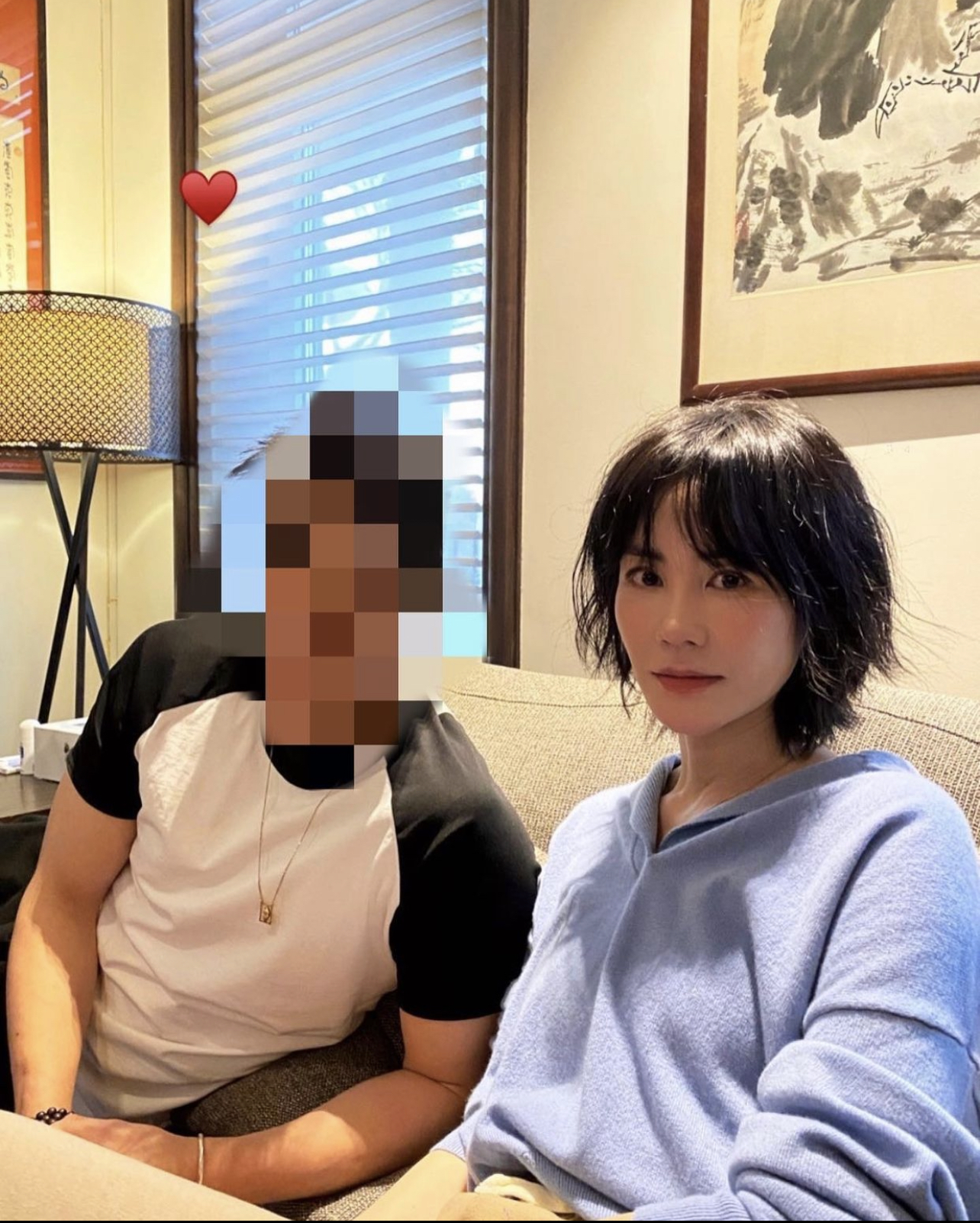 But the spotlight was still mostly on Faye
Fans were not only delighted to see an update on the fiercely private and low-key star, they were also amazed at how youthful she looks.
Effusive comments include: "She does not look like a 52-year-old at all, the condition of her skin is too good, where are her wrinkles?", "Fairies don't age", "She is still in good shape, she's really a goddess", and "You're telling me this is 52? I would believe it if you said she's 32".
What's her secret?
Of course, there were those who were curious about the mystery man, who kept an awkward platonic distance away from Faye and is "obviously" not Nic, 41.
As it turns out, it was her "manager"... or at least that's what the person who shared the photo said.
This isn't the first time Faye has impressed the internet with her age-defying beauty.
Last year, Chinese musician Zhang Hongfei shared a group photo (see below) that included Faye and her daughter Li Yan, which promptly got netizens gushing about how she practically looks the same as she did two decades ago.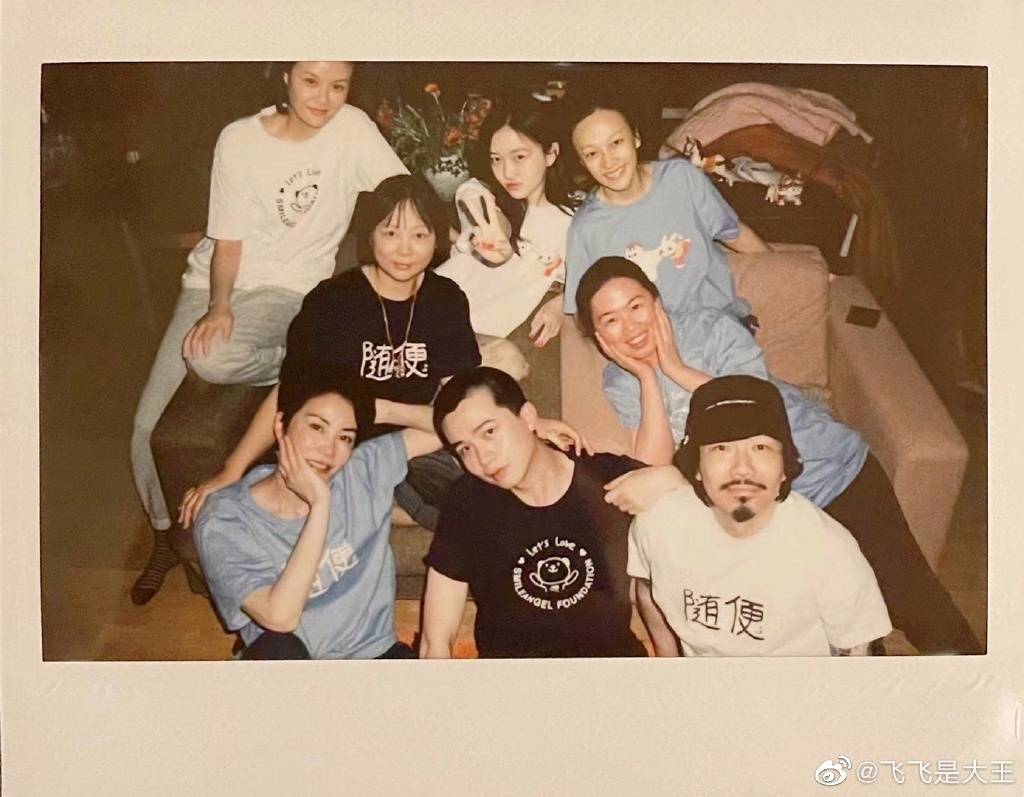 Maybe her secret is wearing light blue all the time
Photos: feibeing_fayewong_wangfei_fans/Instagram, PBE Media, Zhang Hongfei/Weibo