Fine-Dining Chefs Open Hawker Stall Serving Delish M'sian-Style Fried Pork Kway Teow
The family recipe for Ah Yen Traditional Fried Pork is so closely guarded, its third-gen chef has to travel to Singapore from his native Sabah every two weeks to make the marinade himself.
Some families who run F&B businesses have proprietary recipes that they hold close. For David Lee, his family's culinary heirloom is a unique recipe for Hakka-style fried pork marinated with red fermented beancurd. The recipe, over 80 years old, was created in the '40s by his grandfather in Sandakan, a city in Sabah, Malaysia.
David's grandpa, known as Ah Yen, ran a popular hawker stall at the local market selling his fried pork with house-made kway teow. "My grandfather was the one who made this dish famous in Sandakan," David, 29, tells
8days.sg
.
The professional chef is the third-generation owner of his family's business, and has expanded it into a chain with more outlets in Kuala Lumpur, Kota Kinabalu and now, Singapore.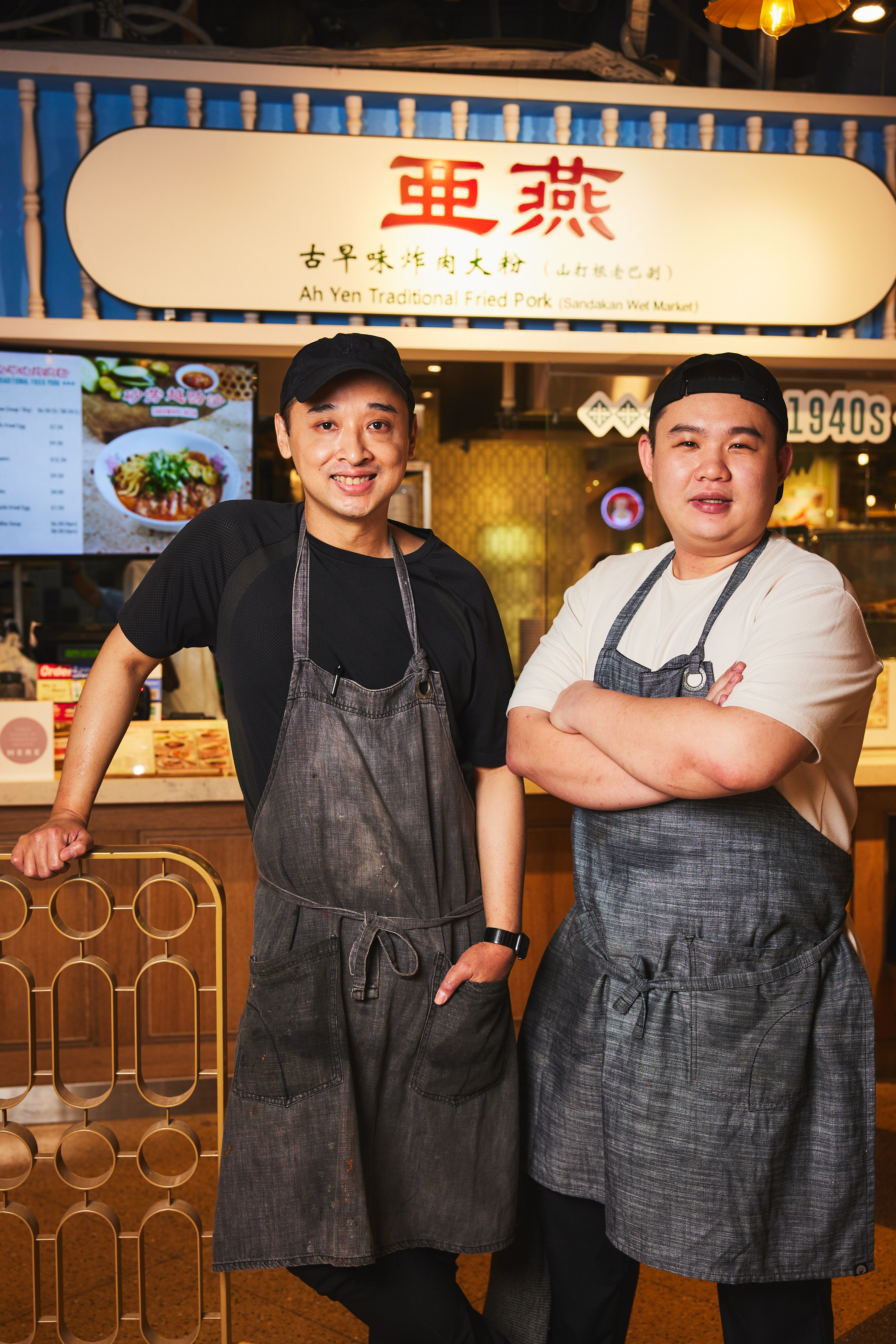 Doing business with friends
Born in Sandakan, David (right in pic) came here in 2015 to work as a chef de partie at Pollen, the defunct fine-dining restaurant at Gardens by the Bay. It was there that he met fellow chef Ace Tan (left in pic), 41, who had also worked at Les Amis as chef de partie and as the head chef at 1-Group, which runs restaurants like 1-V:U in Sentosa and Stellar at 1-Altitude.

The two men became firm friends and in 2017, they opened a fine-diner at Duxton Road together with another partner. The mod Asian eatery, called Restaurant Ards, earned solid reviews. But it was unfortunately short-lived, and closed after just around six months. "There were some personal problems. Our partner wanted us to buy out his share, but Ace and I did not have enough money to do that," says David.
That fine-dining stint made David understand "the importance of money". He returned to Sandakan, where he "started a small stall at the wet market" to continue selling his grandfather's fried pork kway teow.
Business did well enough that he was soon able to buy a shophouse unit and shift his stall to a larger space. The young towkay now owns a total of seven eateries in Malaysia, including an Indonesian bakmie concept. His uncle is currently manning the fried pork chain there, which has two outlets in KL and two in Sabah.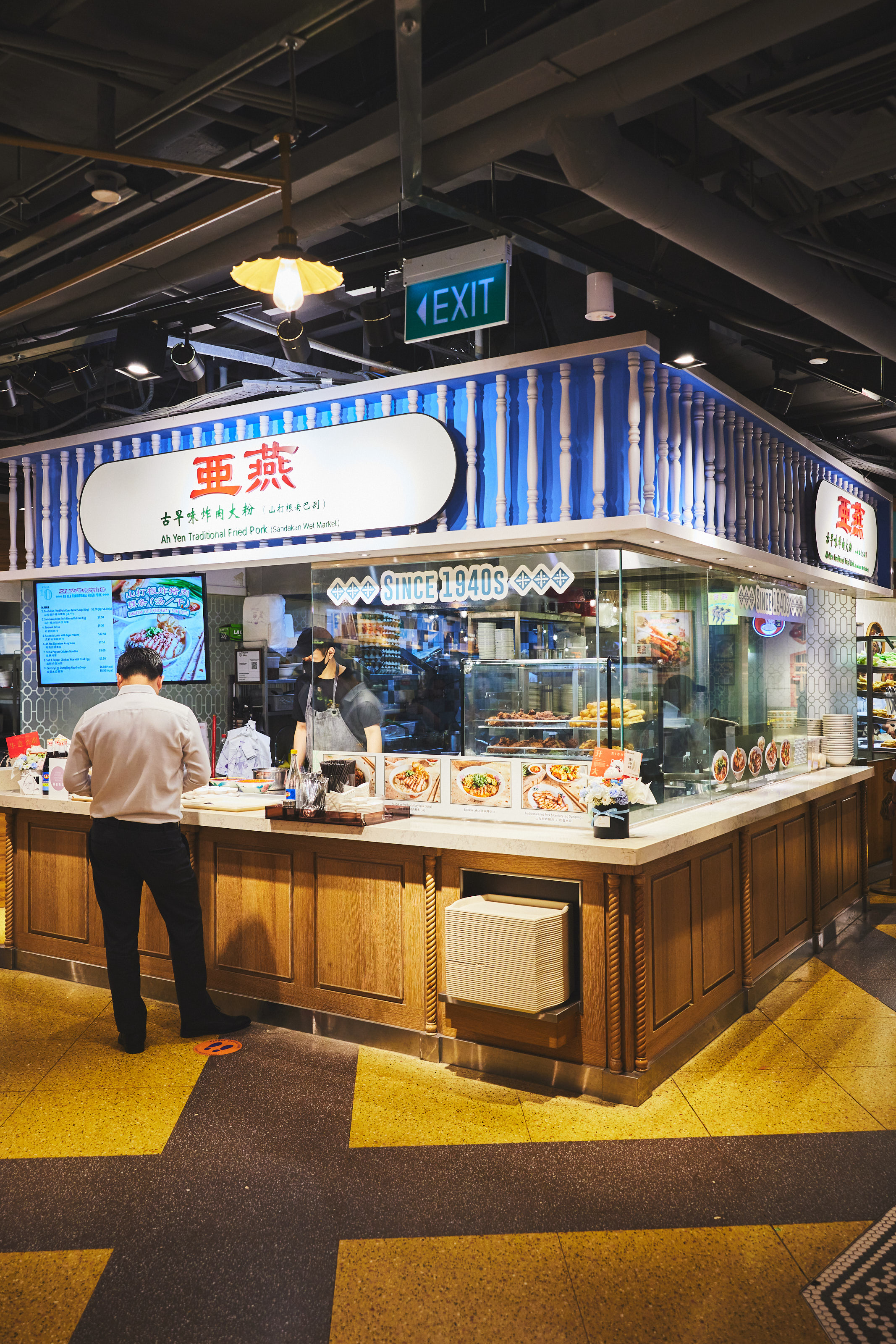 In October this year, David and Ace teamed up again to bring fried pork kway teow to Singapore. They set up their jointly-owned hawker stall,
Ah Yen Traditional Fried Pork
, at Wisma Atria's Food Republic food court. Despite being very new, the stall already has a strong pool of customers.
Here, the chefs serve the same hearty marinated fried pork that David's family sold in Sabah. You can order it dry or with soup at $6.50 for a small bowl, and $8.50 for large. "My grandfather's stall had only fried pork kway teow, but you can't do business like that these days because people want choices," shares David.
To expand his menu, he came up with more items like pork dumplings stuffed with century eggs, and a Sarawak-style laksa with fried pork and tiger prawns. For folks who don't fancy pork, there's fried chicken cutlet too, seasoned with salt and Sarawakian pepper. The fried pork and chicken are served with your choice of kway teow, mee kia, beehoon or steamed white rice.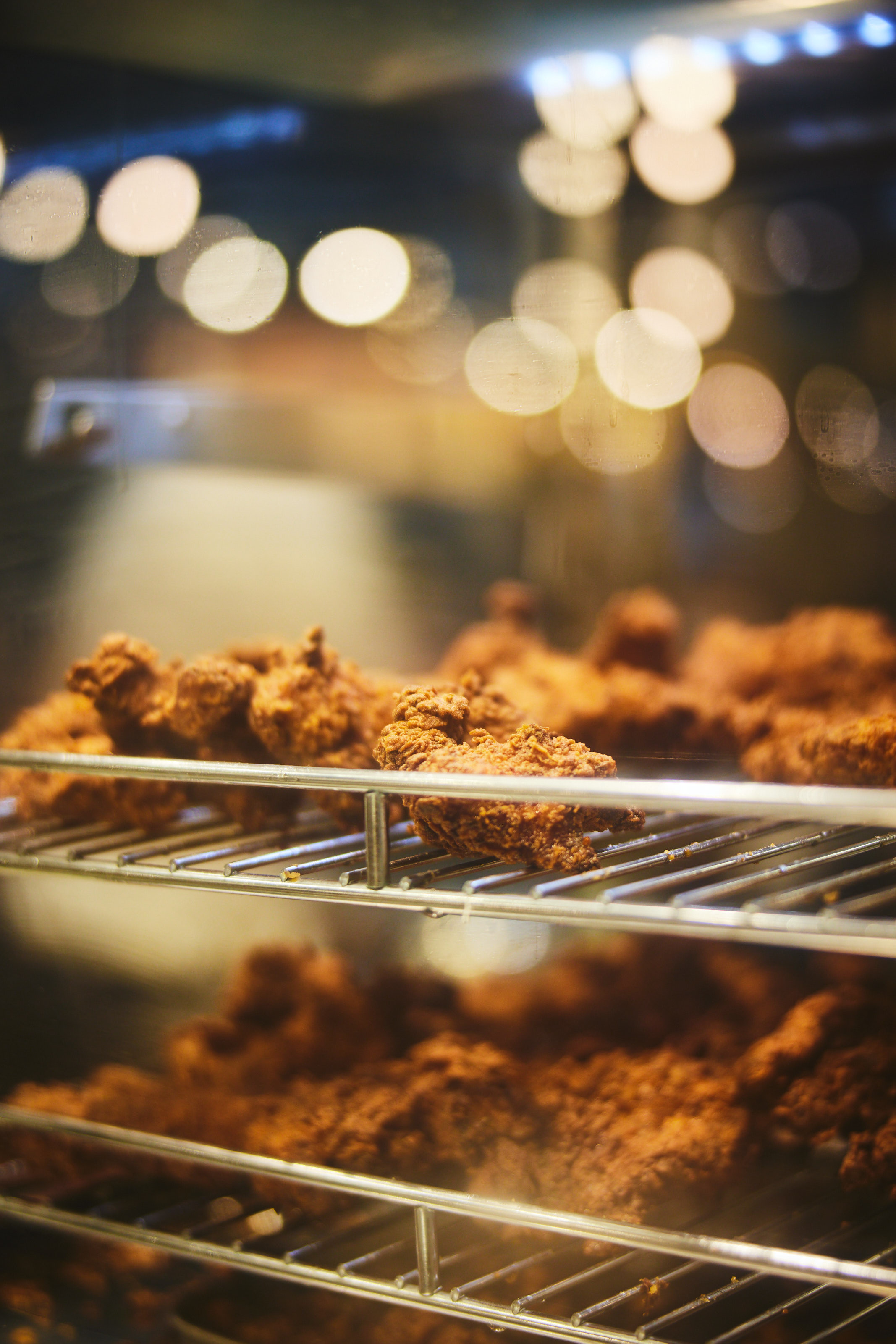 The secret fried pork recipe
We have tried the fried pork, and can attest that it's delicious. But the process of making it is extremely leceh. Bound to secrecy by his mother, David is the only one who can prepare the pork marinade at his Singapore stall. "She told me that if I ever open a stall with other people, I cannot give them our family recipe," he laughs.

Which is why, despite being a married father of a three-year-old daughter and a baby on the way in Kota Kinabalu, David travels here every other week to marinate pork. "I'm hoping to get an import licence so that I can make the marinade in Malaysia and send it here," he says. It would cut down on his intense travelling, as he splits his time between Kota Kinabalu, KL and Singapore to oversee his eateries.
According to David, the Malaysian fresh - not frozen - pork is first marinated in a proprietary blend with red fermented beancurd, then doused in a "glutinous rice flour and plain flour" batter before being deep-fried to a crispy finish. It's also crunchier than his grandfather's original old-school version. "Most people these days expect fried pork to be very crispy," David points out.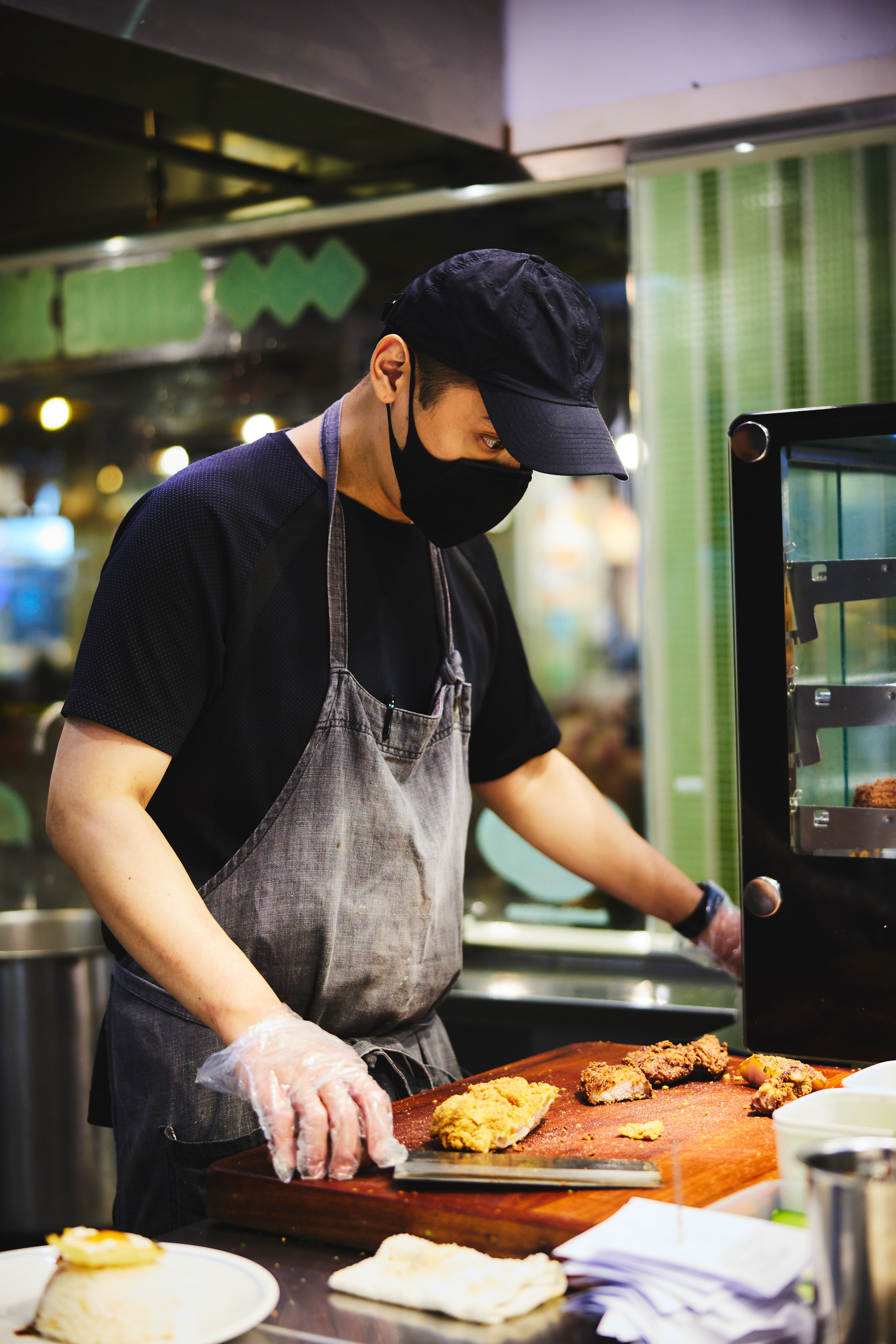 Hawker meal cooked by a fine-dining chef
Ace is personally cooking at the stall till next February, after which he will be based in Hong Kong for a while to help set up a group of high-end and casual eateries that may include an Ah Yen outlet. "My passion is still in fine-dining," he shares.

But do visit the stall while Ace is there. We particularly enjoy his sophisticated, detailed manner of introducing his hawker dishes to customers as though they are dining in an expensive restaurant. Like the mod Sarawak Laksa ($9.50/ $12.50 with tiger prawns), which he describes as a cross between local laksa and Penang-style assam laksa. He explains: "It's rich like our local laksa, but there's a bit of a curry taste to it and the calamansi adds a nice touch of acidity."

When Ace and David are not at the stall, the cooking is done by a head chef who was most recently the sous chef at a famous one-Michelin-starred restaurant (which the stallowners decline to name, as they explain that they did not want "the restaurant to think we are using them for publicity.")
Sandakan Fried Pork Kuey Teow, $6.50/ $8.50 (8 DAYS Pick!)
While prices at this Orchard Road food court are a little higher than your average heartland hawker stall, the portions here are huge and value-for-money. The stall's signature Sandakan Fried Pork Kuey Teow, cooked by Ace, is excellent. Each piece of thickly-sliced pork boasts crackly skin that clings to juicy meat, flavoured with alluringly pungent fermented red beancurd.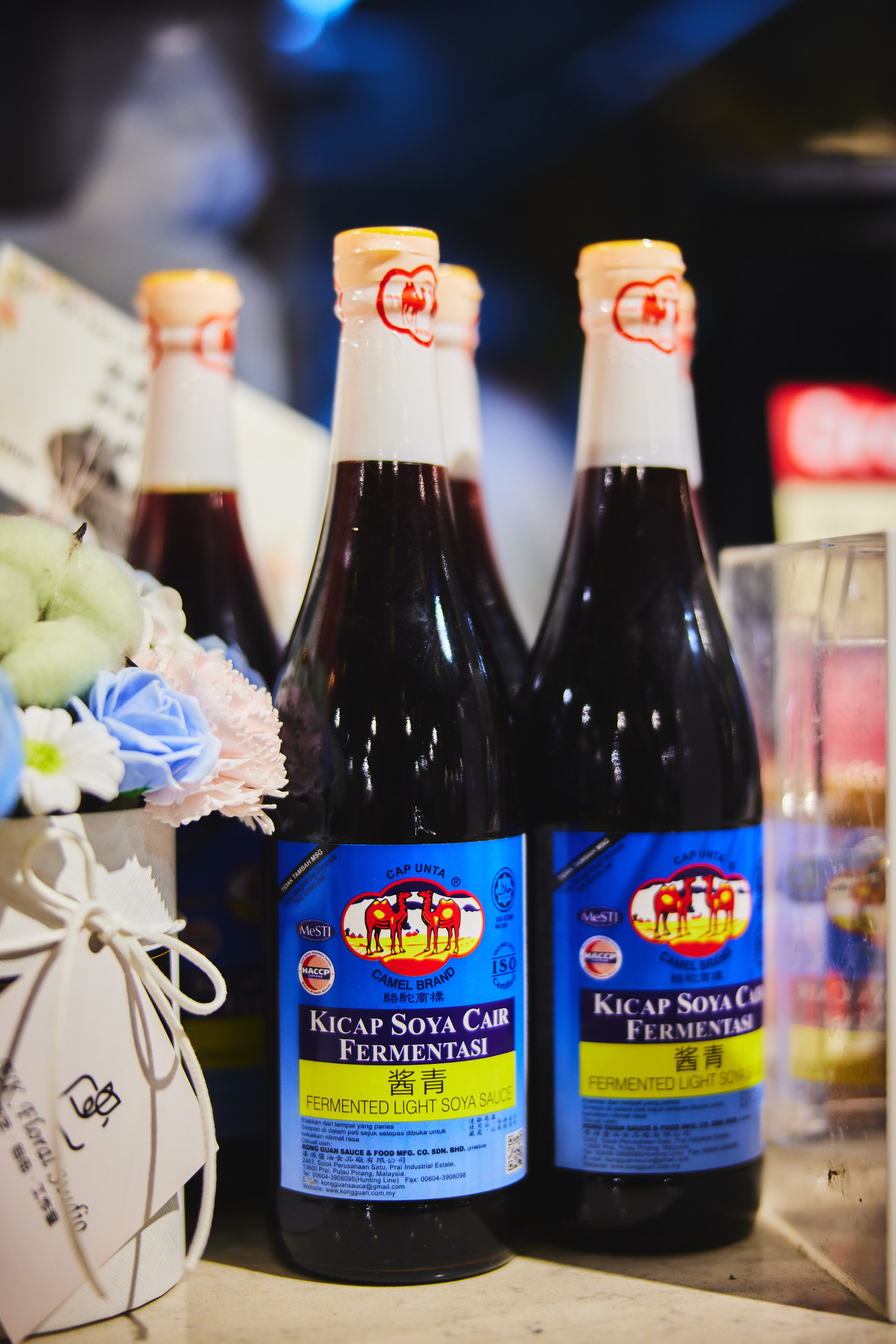 Sandakan white sauce
The fried pork is laid over a bed of silky kway teow with three pieces of puffy fried you tiao. If you are ordering the dish dry, ask for the Sandakan special "white sauce". David explains: "When people from Sandakan come to my stall, they will ask for the white sauce, which has pork oil, soy sauce and our soup."

He also goes to the trouble of importing a brand of fermented light soy sauce from Penang (pictured above), which he says is not available in Singapore. "My grandfather has been using [this brand of] soy sauce since they started their business in 1945," shares David.

While we enjoy the contrast of crispy fried pork with slippery kway teow, the mee kia option is even better. The al-dente strands are slick with pork lard oil and go great with the house-made garlicky chilli sauce, which is boosted with fried ikan bilis.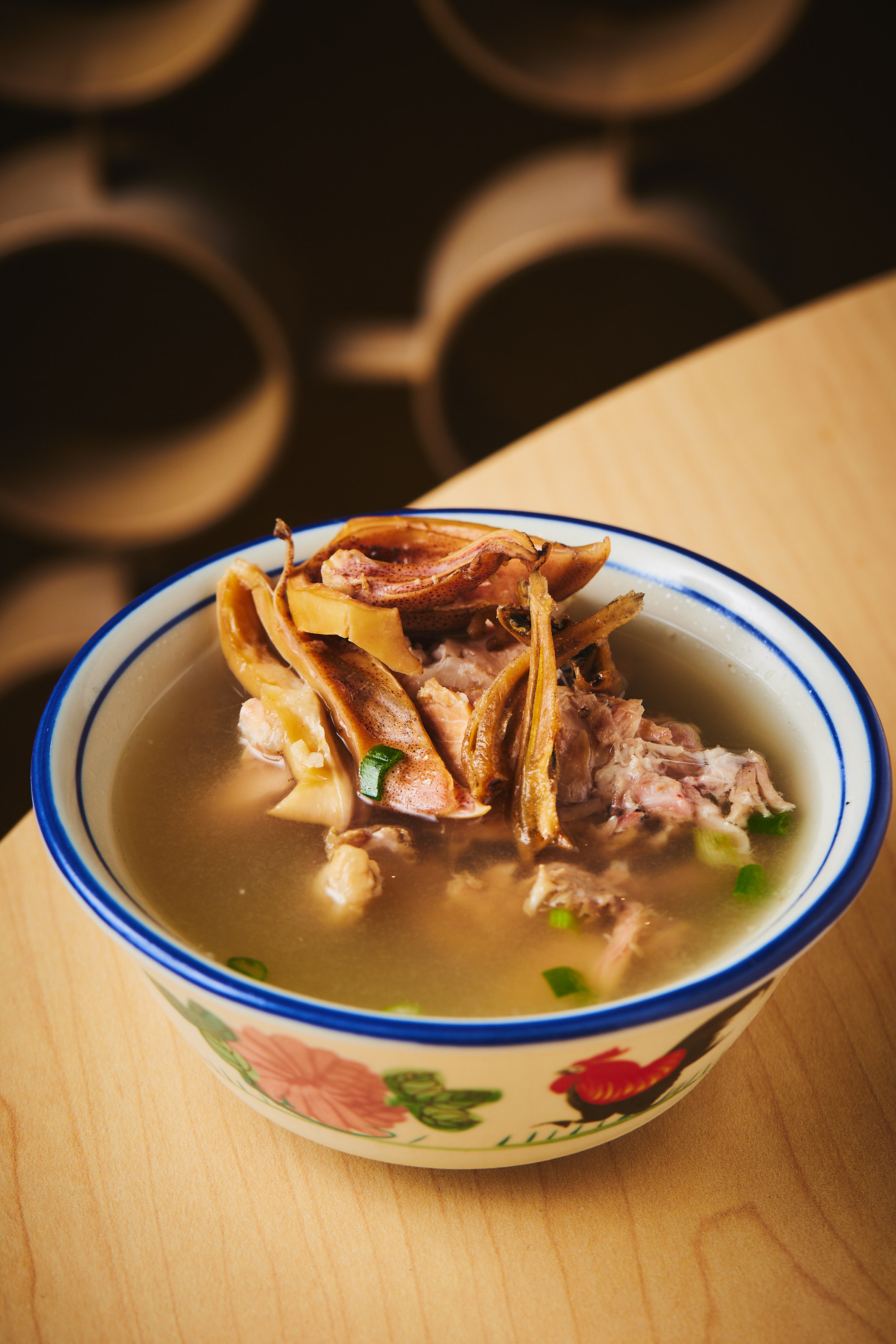 The soup
But for the recent rainy weather, ordering the kway teow in soup is also a good idea. According to David, the proprietary soup here is laboriously boiled with "chicken stock, a lot of pork bones, dried squid, dried shrimps and dried anchovies." What you get is a light, savoury broth that's very comforting with a helping of kway teow. Dunk the crispy fried pork in your bowl to soak up some of the soup for extra oomph.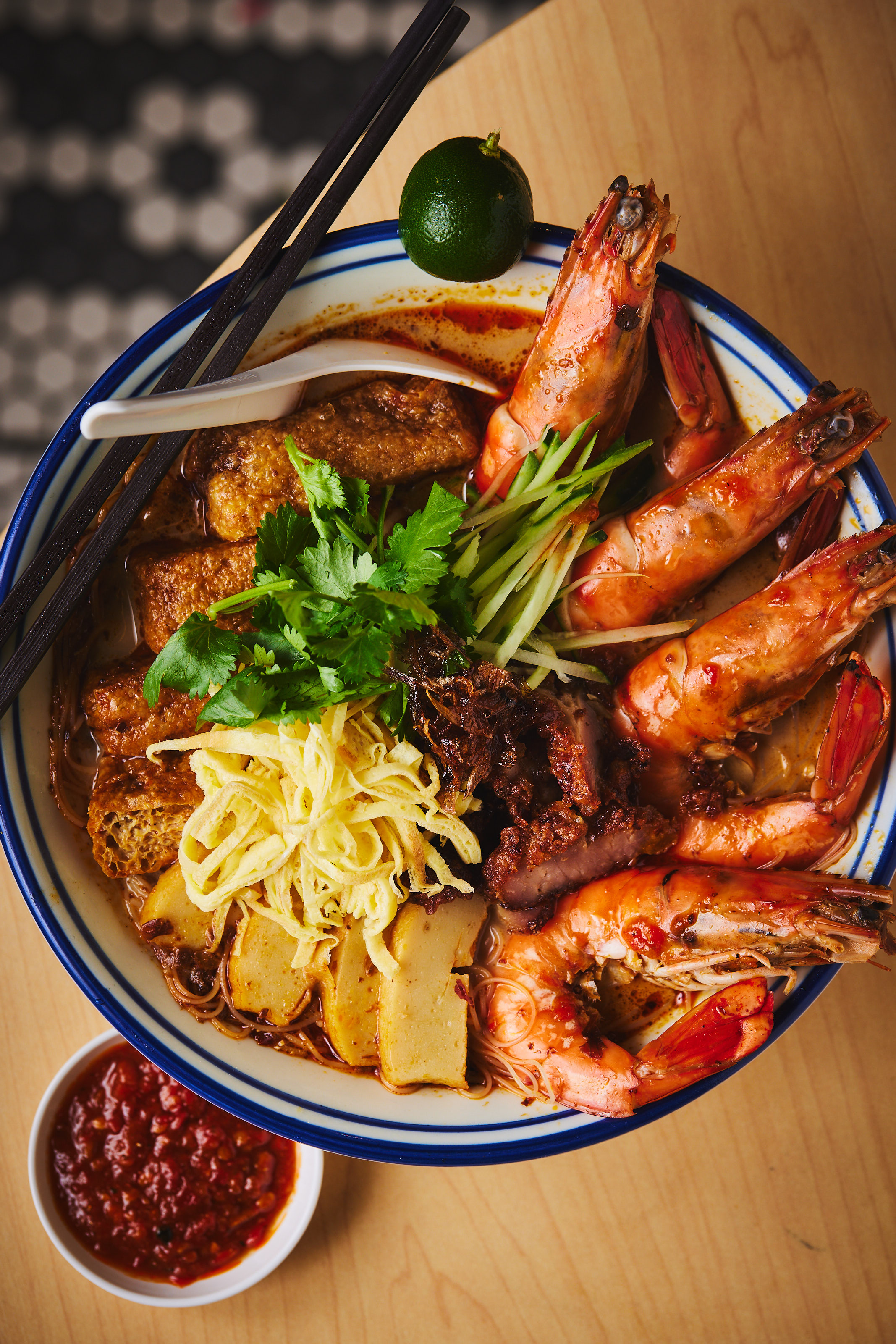 Sarawak Laksa with Tiger Prawns, $12.50 (8 Days Pick!)
Our bowl of laksa is heaped with so many ingredients, it can easily feed two small eaters. It comes with fried pork, springy tiger prawns, omelette shreds, fish cake, thin beehoon and a dollop of chilli paste. All this luxuriating in a crimson broth that's more spice-heavy and richer than local Katong laksa, with only a sparing splash of coconut milk. Spongy blocks of fried tau pok soak up more of the tasty soup. Very nice.
Salt & Pepper Chicken Rice with Fried Egg, $7.50 (8 Days Pick!)
The fried chicken cutlet here is also very good. Fresh, tender Malaysian chook is coated in a batter of flour, egg yolk and breadcrumbs, and fried. The crispy crust is seasoned generously with salt and Sarawakian pepper, which is famous for its robust aroma. You can order it home-style with rice and a lacy-edged fried egg drizzled with dark soy sauce, or with mee kia noodles.
Century Egg Dumplings, from $6.50 for 4 pcs with noodle soup
The plump pork dumplings here are given an interesting twist, stuffed with cut chunks of century eggs. The alkaline eggs don't have the gooey yolk that we especially love, but they do give the standard pork filling a nicely earthy flavour and more bite. Get this if you are firmly anti-fried food, but we say it's worth it to load up on the fabulous fermented fried pork here.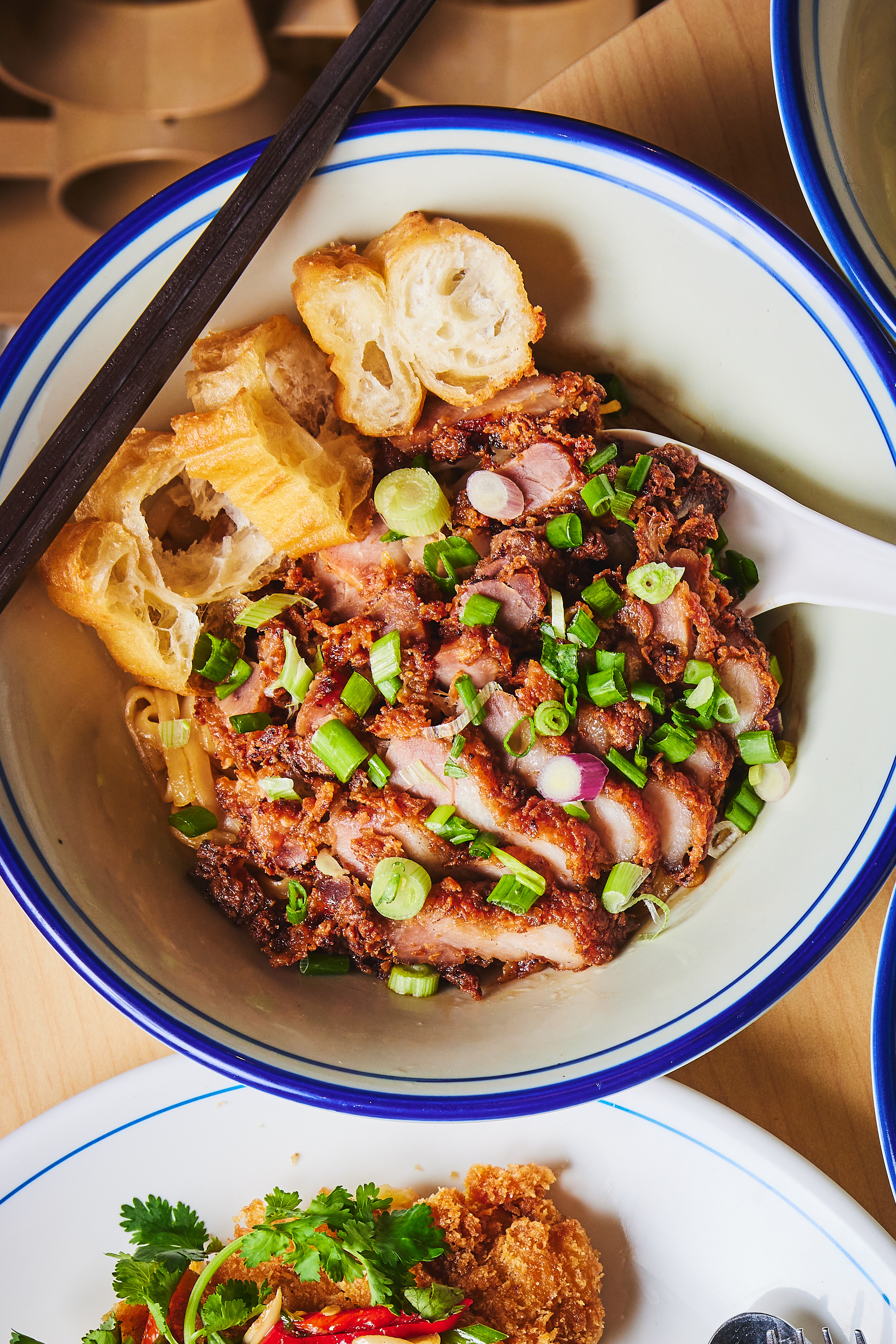 Address and opening hours
Address: Food Republic @ L4 Wisma Atria, 435 Orchard Rd, S238877

Opening hours: Open daily 10am-10pm.

Instagram
Photos: Alvin Teo