Food Delivery Rider Recounts Ghostly Encounter On The Job In Award-Winning Paranormal YouTube Vid
There are things out there scarier than demanding customers.
Food delivery is a tough gig, as riders can attest. Not only do they face inclement weather, spilled orders, delays and unreasonable customers, but they also have to grapple with… ghosts on the job. After all, these riders must wander around unfamiliar deserted HDB blocks alone, which can get real creepy late at night.
Chased by a pocong
One food delivery rider recounted his paranormal encounter in a YouTube video titled Cerita Hantu Ep1: Delivery Rider Dikejar Pocong !!, which translates to "delivery rider chased by a pocong", a spirit in Malay folklore that's said to be trapped within a dead body wrapped in a Muslim burial shroud.

The spine-chilling video with over half a million views is part of a multi-ep series titled Cerita Hantu (Ghost Story) by local production house Urban Xtreme Monkeys. It recently won Most Popular Video at Mediacorp's inaugural The Pinwheels awards, which lauds the best of local digital content creators. The result for the most popular video is split evenly between public voting and scoring by The Pinwheels' panel of industry judges.

For the full list of winners, click here.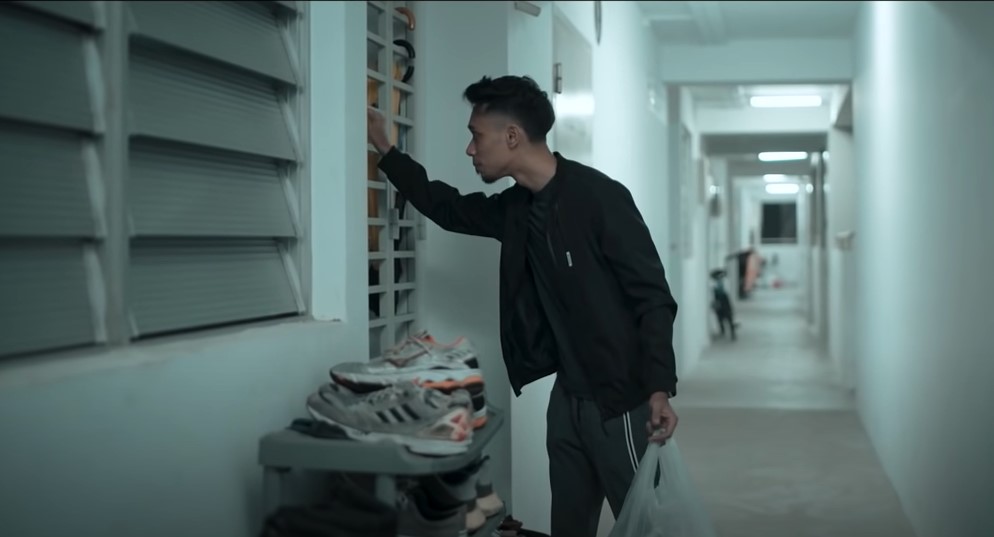 Late-night food delivery gone wrong
In the dramatised Cerita Hantu reenactment of his supernatural tale, delivery rider "Mr Jo" shared that his ordeal happened when his company had "just started night shift [food] delivery, so it's like, you start from 11pm and end at 2am".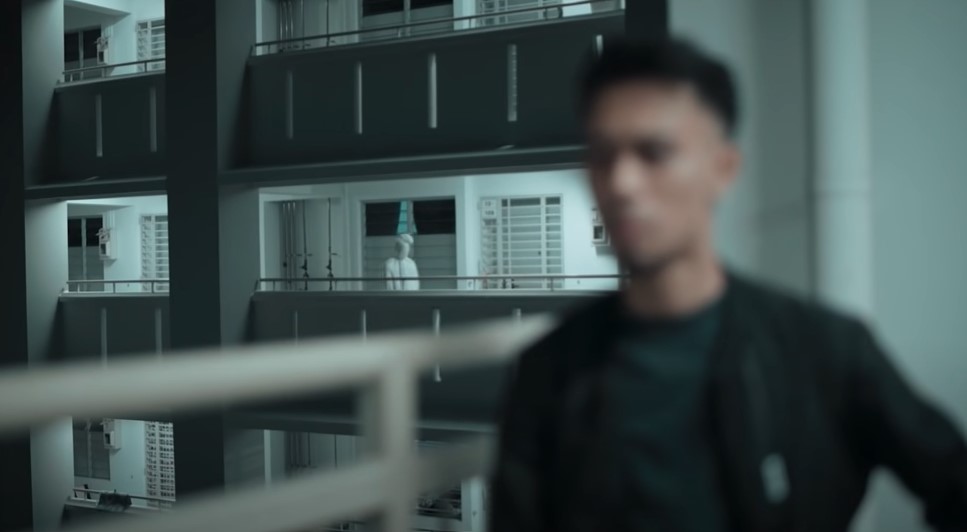 You never know who's behind the door
As he needed the money for his wedding, Mr Jo decided to take on the shift. He delivered an order to a HDB flat, where there was no response even after he knocked repeatedly on the door. But when he eventually passed the food to the very hostile customer, Mr Jo spied something odd inside the house – a white cloth-wrapped entity.
A marked man
Mr Jo decided to end his shift and make his way home quickly, though he realised he was being followed. "On the way home, there were times when I felt my bike was heavier than usual," he recalled. Spooky.

We shall not spoil the rest of the terrifying video for you, but let's just say an innocuous HDB lift can sometimes be scarier than a customer complaining that half his food order was missing. Mr Jo added that it was the "first time and the last time" that he worked a late-night delivery shift.

Watch Cerita Hantu Ep1: Delivery Rider Dikejar Pocong !! here.