Foodie Friday: What The Stars Ate This Week (Apr 1-8)
All the photos that made us hungry this week.
With the Singapore-Malaysia land borders open, the celebs were reunited with their fave noms across the Causeway. Thomas Ong had yummy pao fan at Yao Wenlong's Johor Bahru restaurant, Noah Yap shed tears of joy as he savoured lok lok in Kuala Lumpur, Herman Keh, Tyler Ten and Zhai Siming had a hawker feast, while Vivian Lai celebrated the launch of her ice tea collab. Read on for more.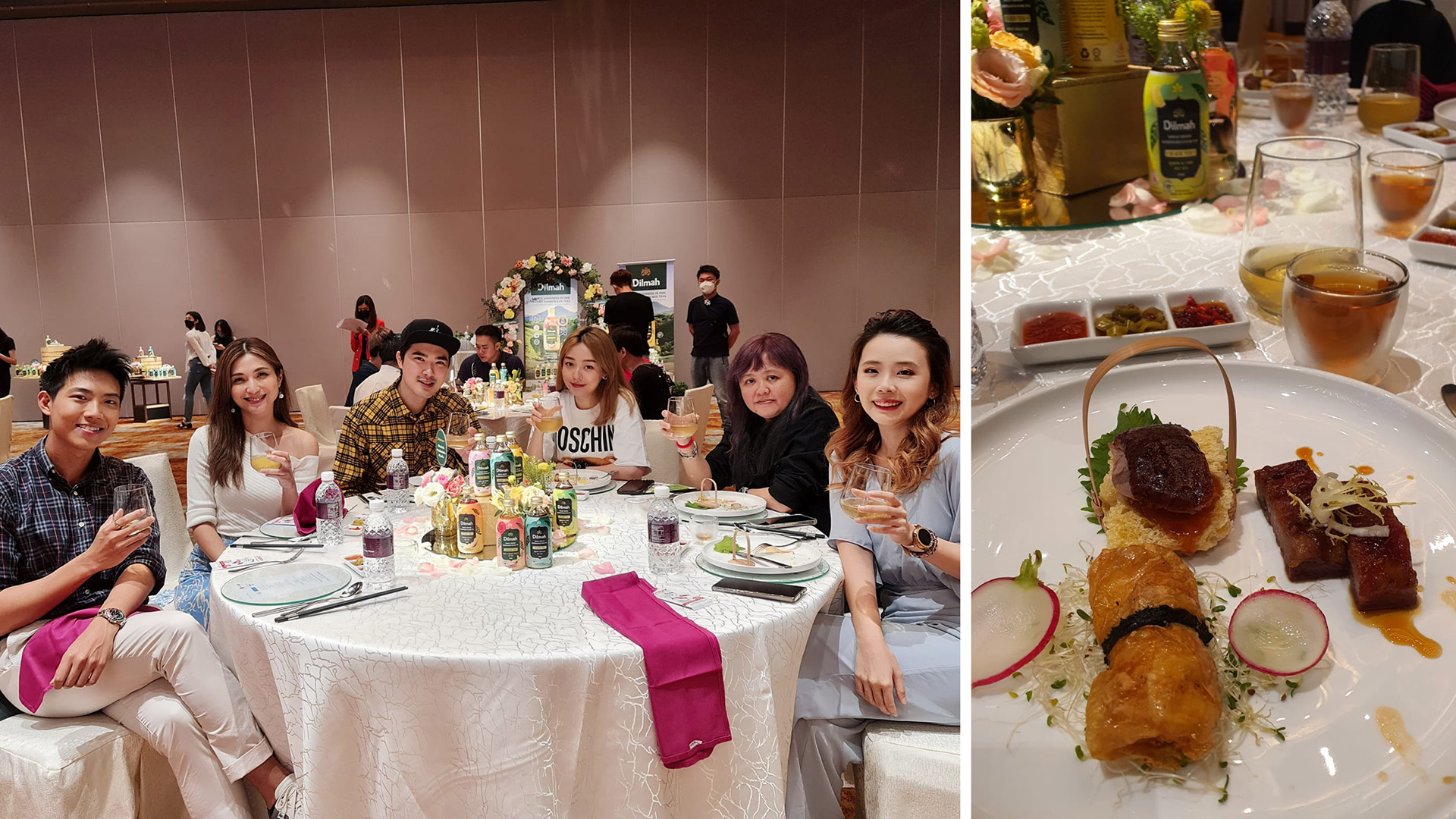 Vivian Lai and her celeb friends
What they ate: Tea-pairing lunch
Yummy factor: Thanks to Vivian's latest bottled iced tea collab with Sri Lankan tea company, Dilmah, celebs like Lee Teng, Jernelle Oh, and Benjamin Tan were treated to a unique tea-pairing session at Cantonese restaurant Hua Ting — sublime combinations include Iberico pork char siew with the floral Rose & French Vanilla tea, and crispy yam pastries with the fruity white peach tea. Plus, not only is the new range of bottled teas high in antioxidants, there are six refreshing flavours in either a green or black tea base to take your pick from.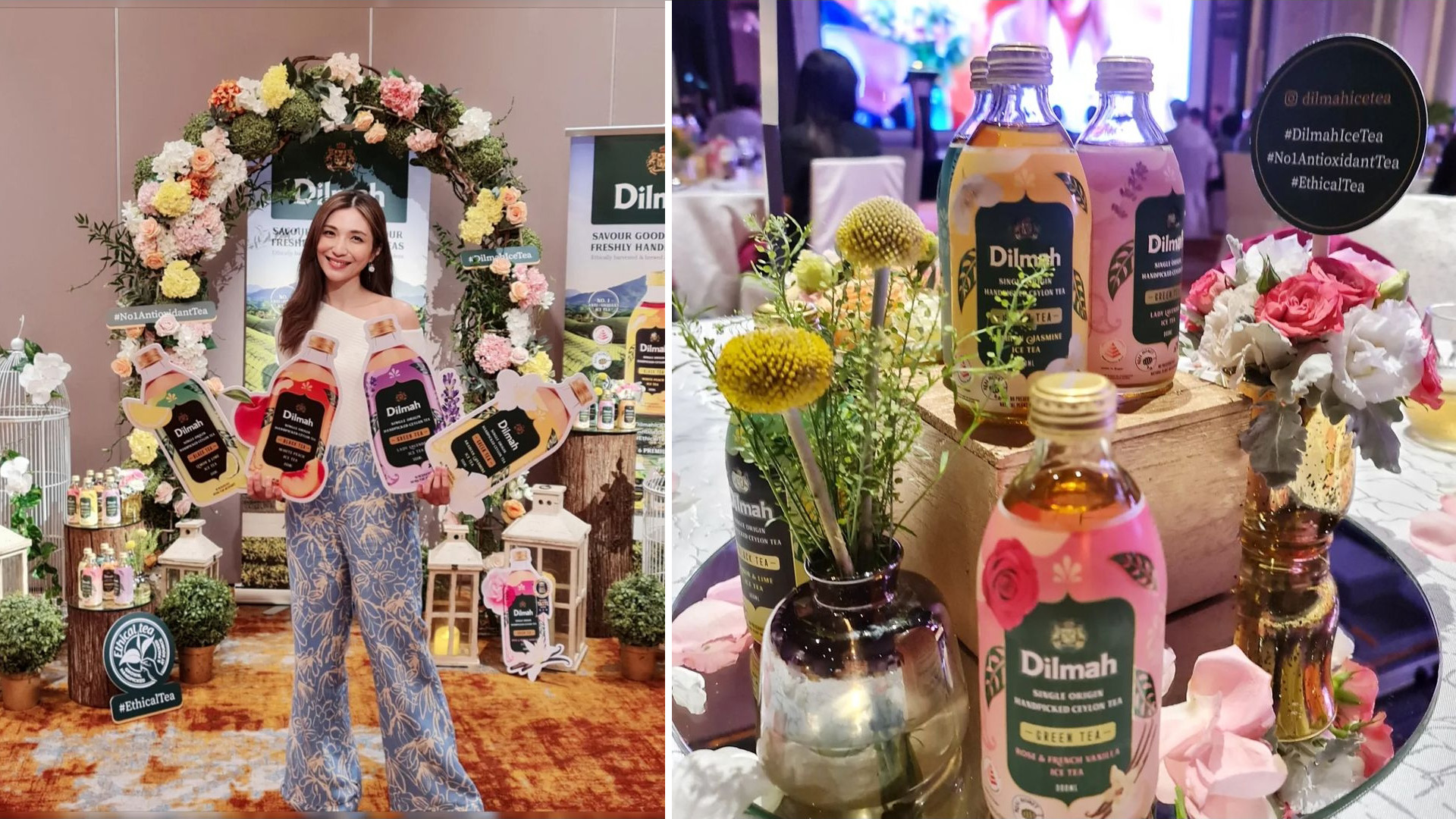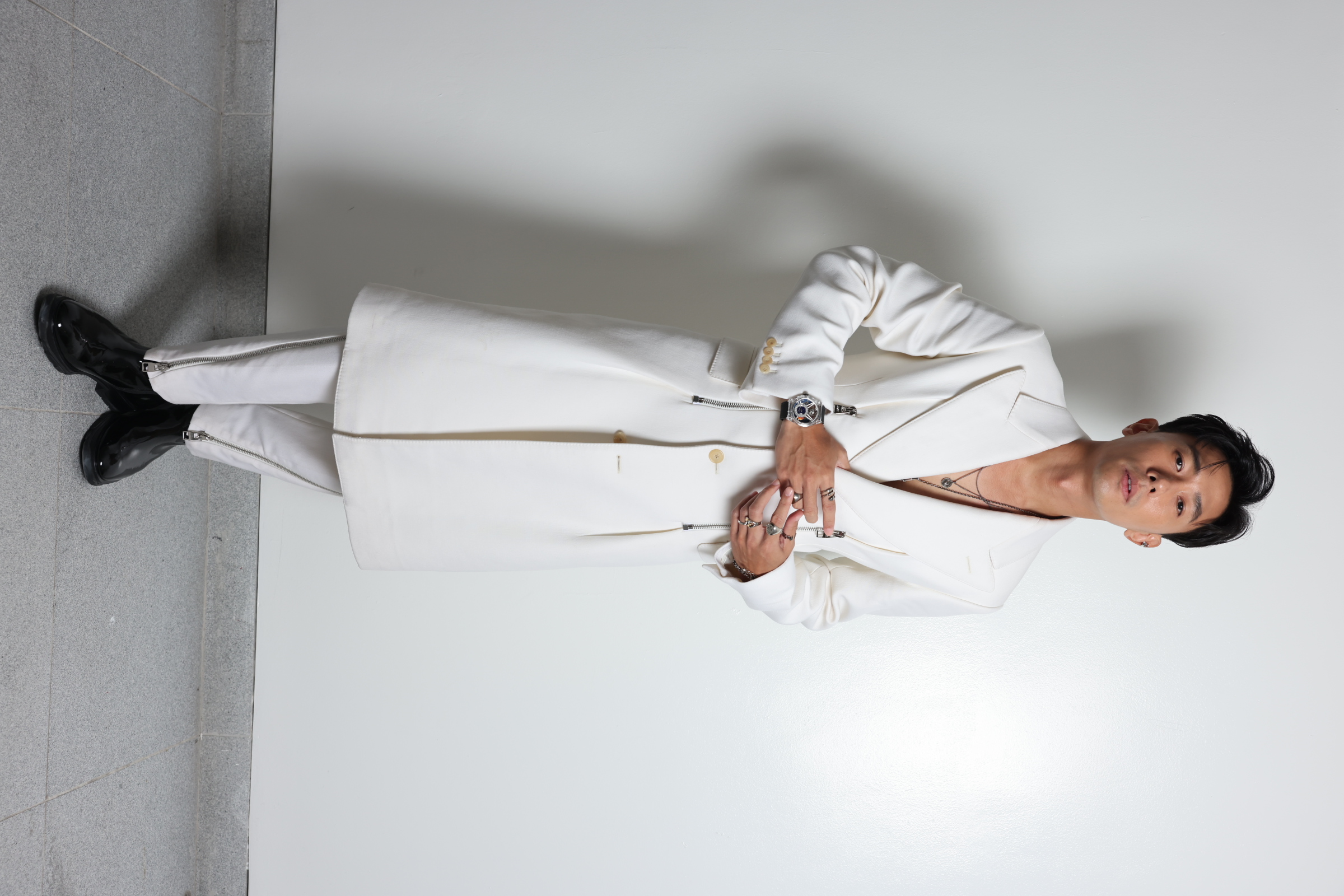 Desmond Tan
What he ate: Comfort food
Yummy factor: Desmond held nothing back at EagleWings Loft, polishing off everything from wild mushroom soup to deep-fried fish and chips (with curly fries no less), thin-crust smoked duck pizza and acai dessert. Calories don't count on weekends, right?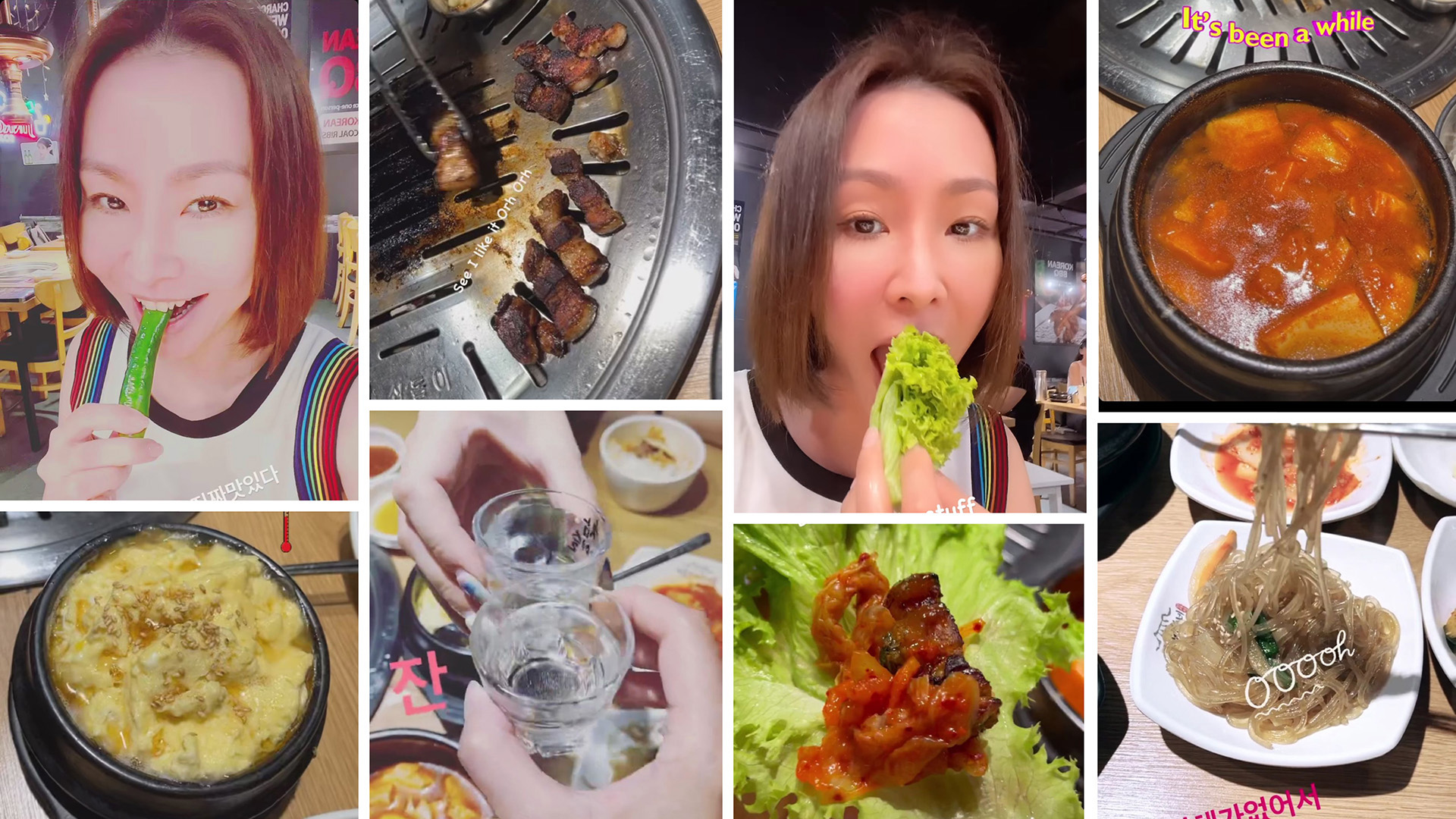 Ann Kok and Patricia Mok
What they ate: Korean BBQ
Yummy factor: The pals had a sizzling good time at Korean charcoal BBQ resto Jinsa Galbi, where Ann got to have her grilled pork belly — charred just the way she likes it — and wrapped in fresh lettuce. Soju, piping hot stews, steamed egg, and lots of scrumptious side dishes completed the hearty meal.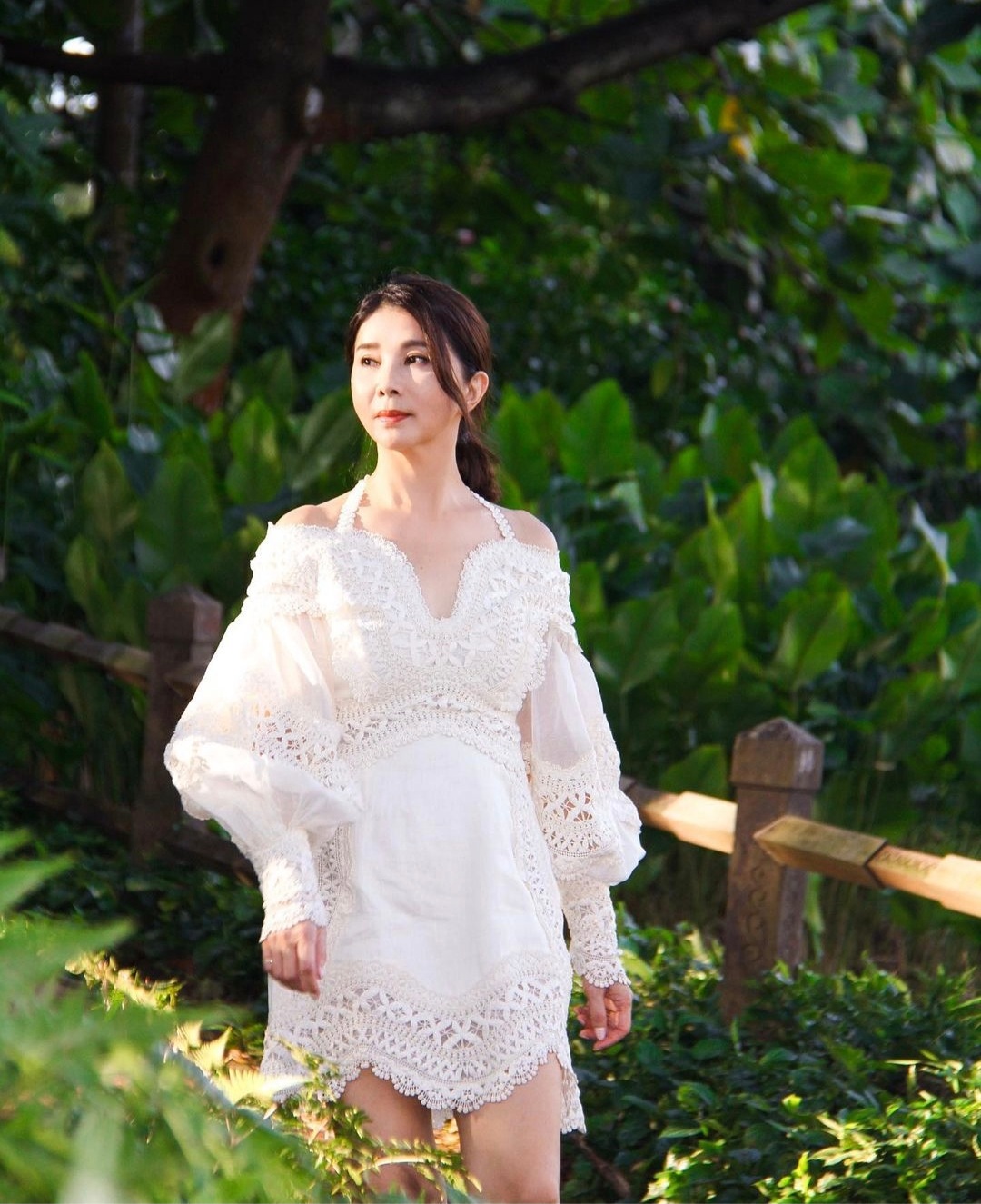 Chen Xiuhuan and Gurmit Singh
What they ate: Cheng tng
Yummy factor: Both Xiuhuan and Gurmit, who are filming English long-form drama Sunny Side Up, indulged in a mid-day treat from popular hawker stall Four Seasons Ching Teng, and each bowl of refreshing cheng tng was chock full of ingredients like dried longan, diced persimmons and gingko nuts. Yum.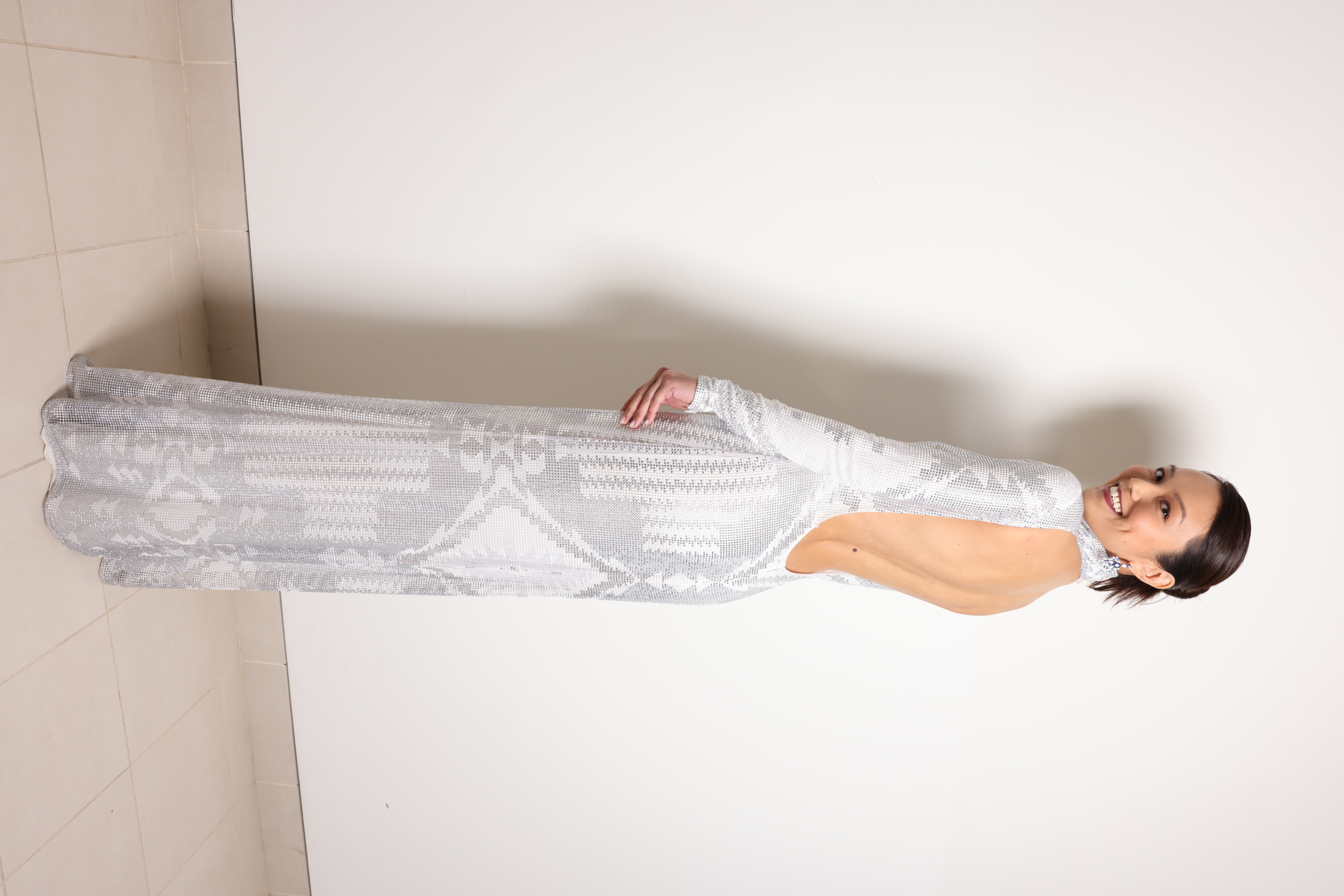 Joanne Peh
What she ate: French fries
Yummy factor: Ravenous just before heading out for a work event, Joanne did what most of us would probably do — happily munch on a large serving of fries from McDonald's. And don't let her svelte figure fool you, she's a fan of fried food, and especially fried chicken.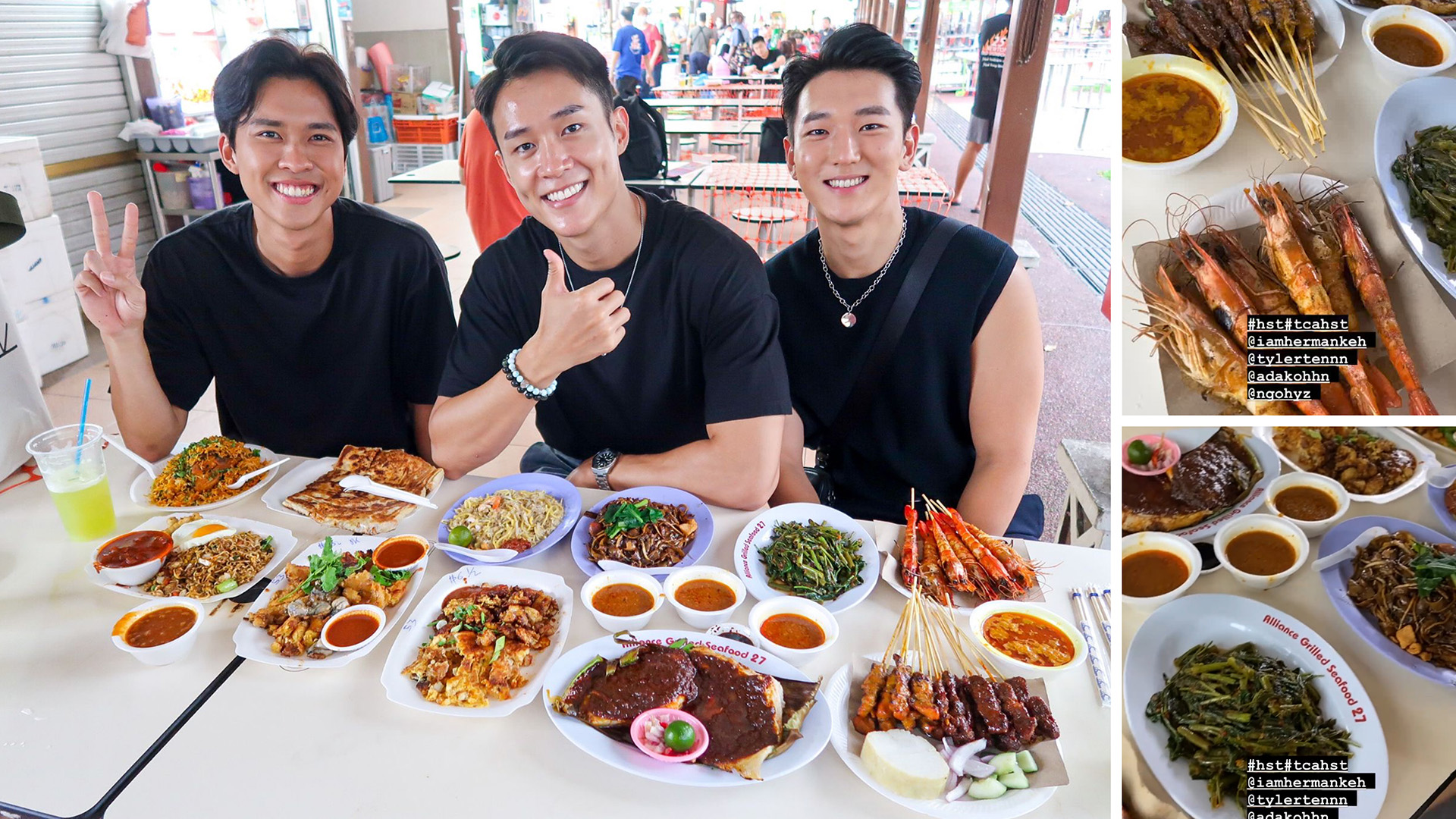 Herman Keh, Tyler Ten, and Zhai Siming
What they ate: Hawker favourites
Yummy factor: Is there ever too much food when you have three hungry guys waiting to dig in? The trio — fondly known as HST — went all out at Newton Food Centre where they ordered at least 11 local favourites. And now we know what these foodies gravitate towards — fried Hokkien mee, char kway teow, satay, sambal stingray... The list goes on.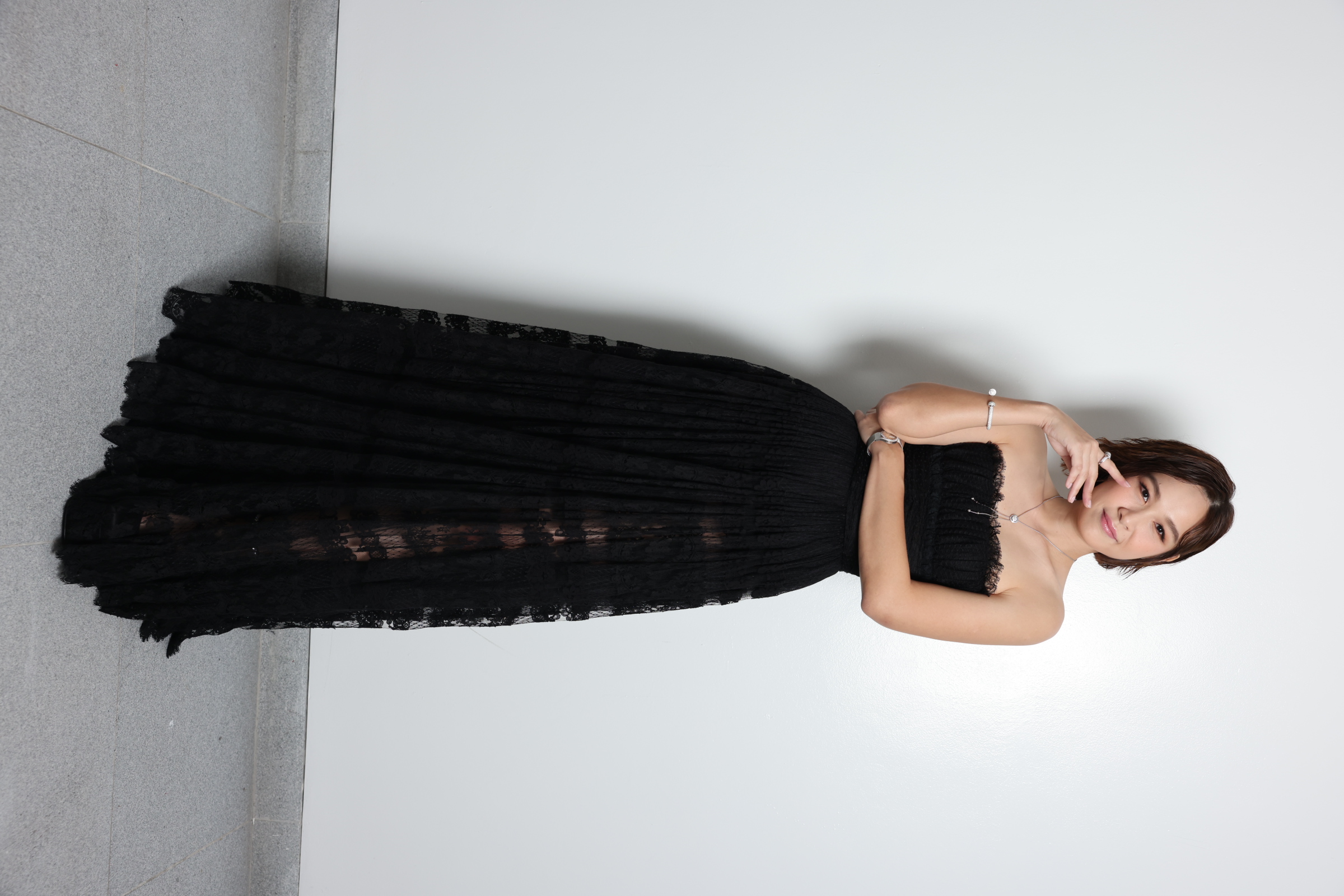 Ya Hui
What she ate: Sichuan boiled fish
Yummy factor: Ya Hui simply couldn't resist the allure of silky smooth fish slices bathed in a fiery mala broth — after all, there's just something comforting about having something spicy and piping hot on a rainy day.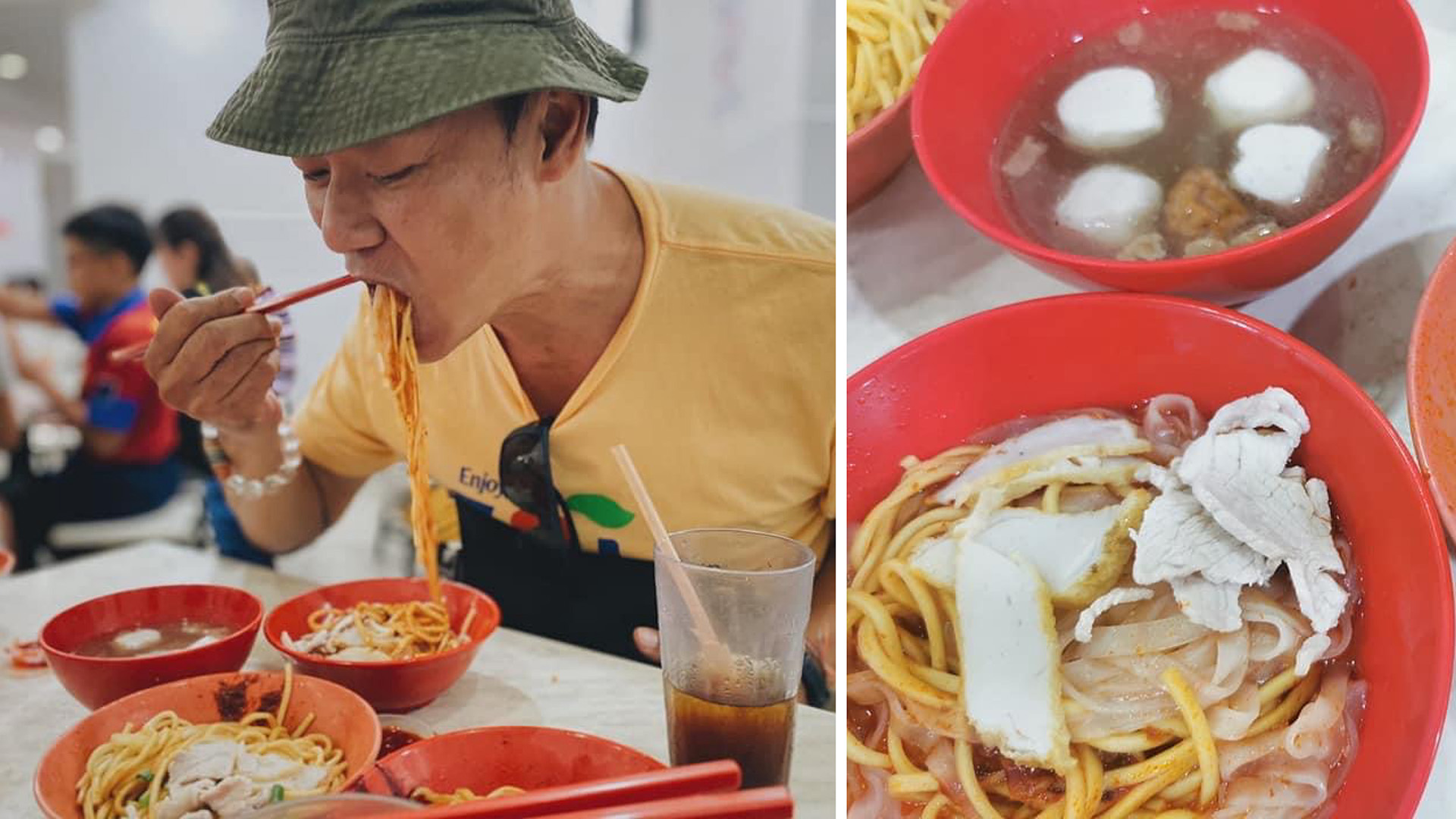 Thomas Ong
What he ate: Pao fan
Yummy factor: Thomas had a foodie day trip out to Johor Bahru, where he was spotted indulging in seafood pao fan at Yao Wenlong's eatery, Sun Gourmet Kitchen, as well as the resto's other signature dishes like crispy lotus root coated in butter egg yolk, charcoal beancurd and more.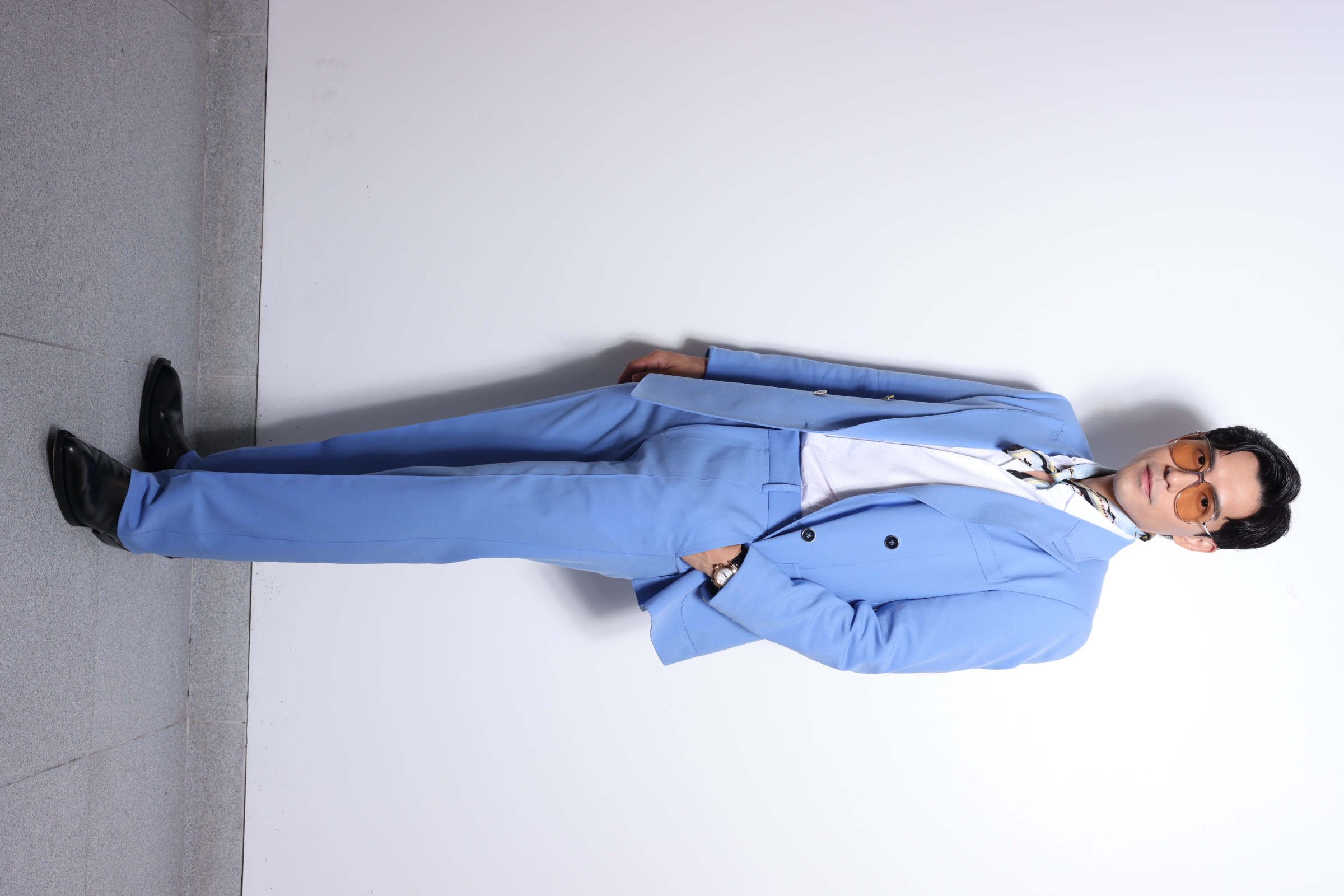 James Seah
What he ate: Chimaek
Yummy factor: Find someone who looks at you the way James looks at his fried chicken. Seeing how it's his first time visiting South Korea, his influencer wife Nicole Changmin made sure he got to have a classic chimaek experience with ice-cold beer and crispy fried chicken coated in at least two flavours. He didn't think the KFC was great, though.
Noah Yap
What he ate: Lok lok
Yummy factor: His exaggerated expressions say it all. Noah's probably the happiest person in the world to be reunited with his favourite lok lok in Malaysia. While there are lok lok stalls in Singapore, we bet it hits different ordering from a food truck in Kuala Lumpur, with endless trays of goodies up for selection.
Vernon A and Justin Ang
What they ate: Fried frog legs
Yummy factor: Kaeru no ashi karaage, or fried frog legs, have made it to the menu at the Muttons' resto, Itchy Bun. And if you ever need convincing to give the dish a shot, just check out how the juice squirted out as Justin bit into the meat.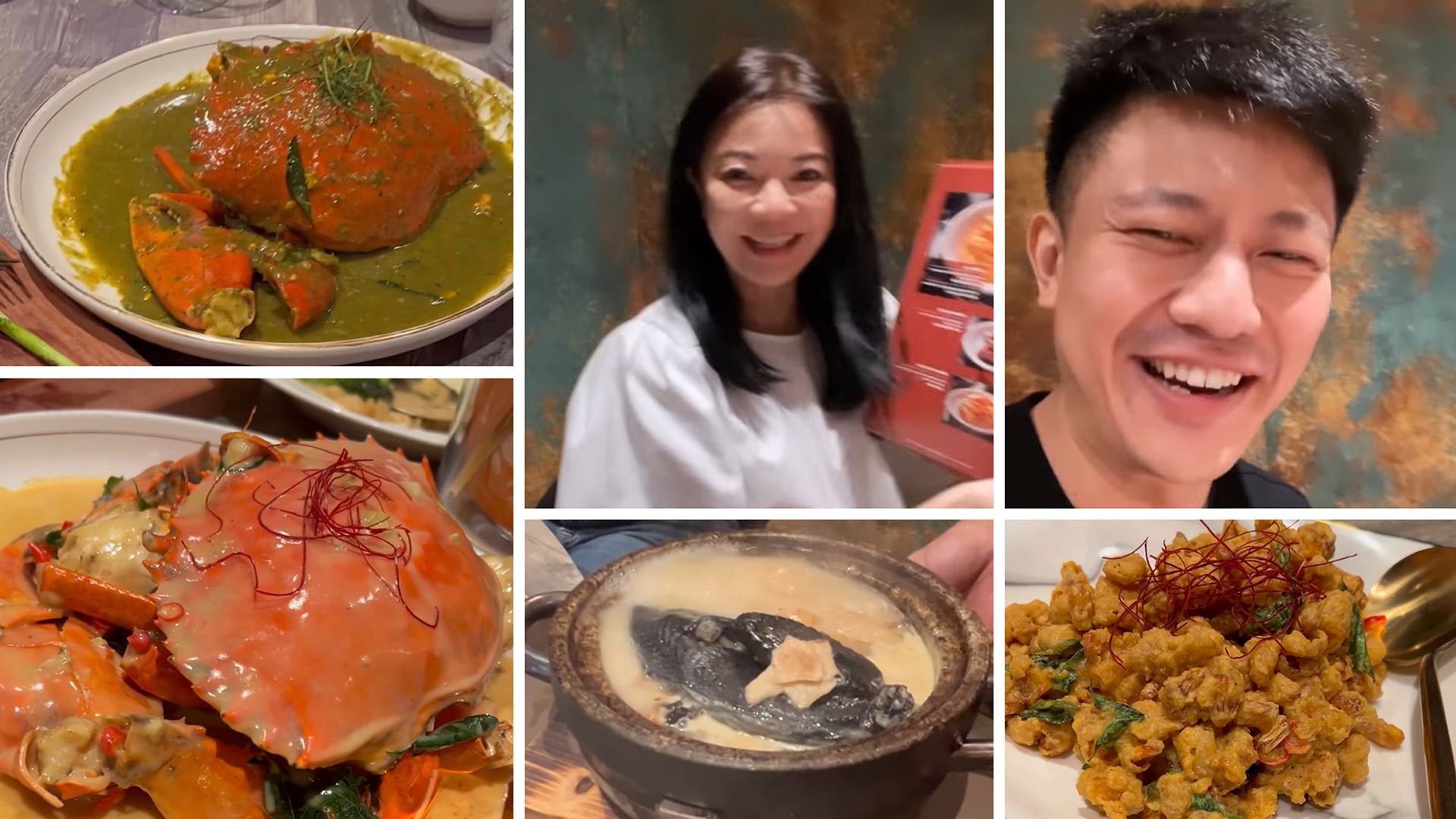 Pornsak and Michelle Chong
What they ate: Decadent dinner at HolyCrab
Yummy factor: You can always count on Michelle to bring her own champagne to dinner. After all, there's nothing like sipping on a flute of chilled bubbly while tucking into mouth-watering eats like salted egg corn kernels, collagen-rich black chicken soup, and her personal favourites — green chilli crab and devil's crab drenched in buttery sauce.
Edmund Chen and Chen Yixin
What they ate: Chilli ban mee
Yummy factor: Never mind that her own egg-gasm shot didn't work out, Yixin still got to capture her dad's bowl of molten eggy goodness with minced meat, fried anchovies and more. Who else loves seeing the glorious yolk oozing out and coating the springy noodles?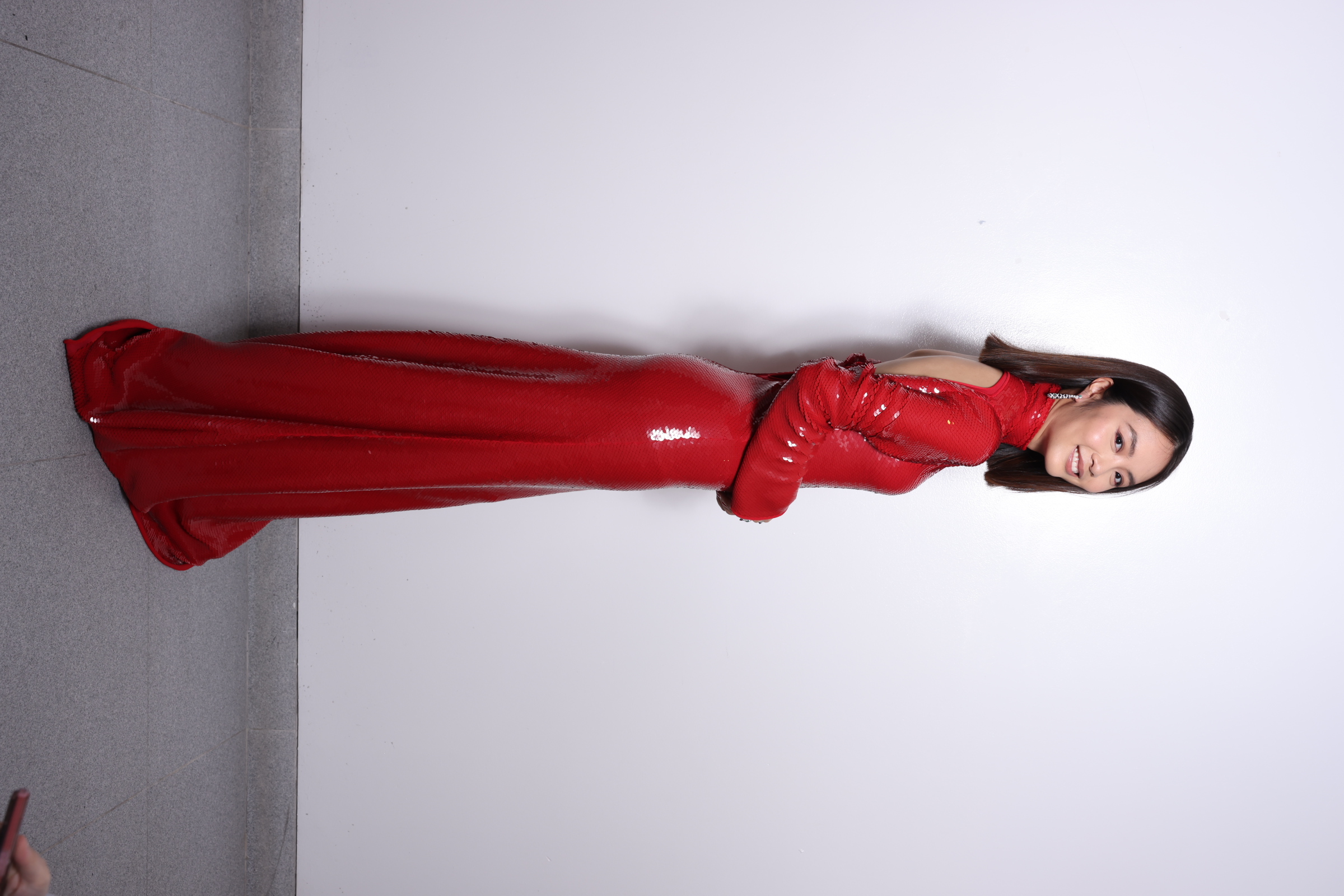 Chantalle Ng
What she ate: High tea
Yummy factor: Fragrant tea accompanied by tiers of orange-scented scones with clotted cream and jam, as well as afternoon tea sandwiches and cakes... What better way to conclude Chantalle's time in London than with a quintessential high tea sesh at Kensington Palace Pavilion and Tea Room?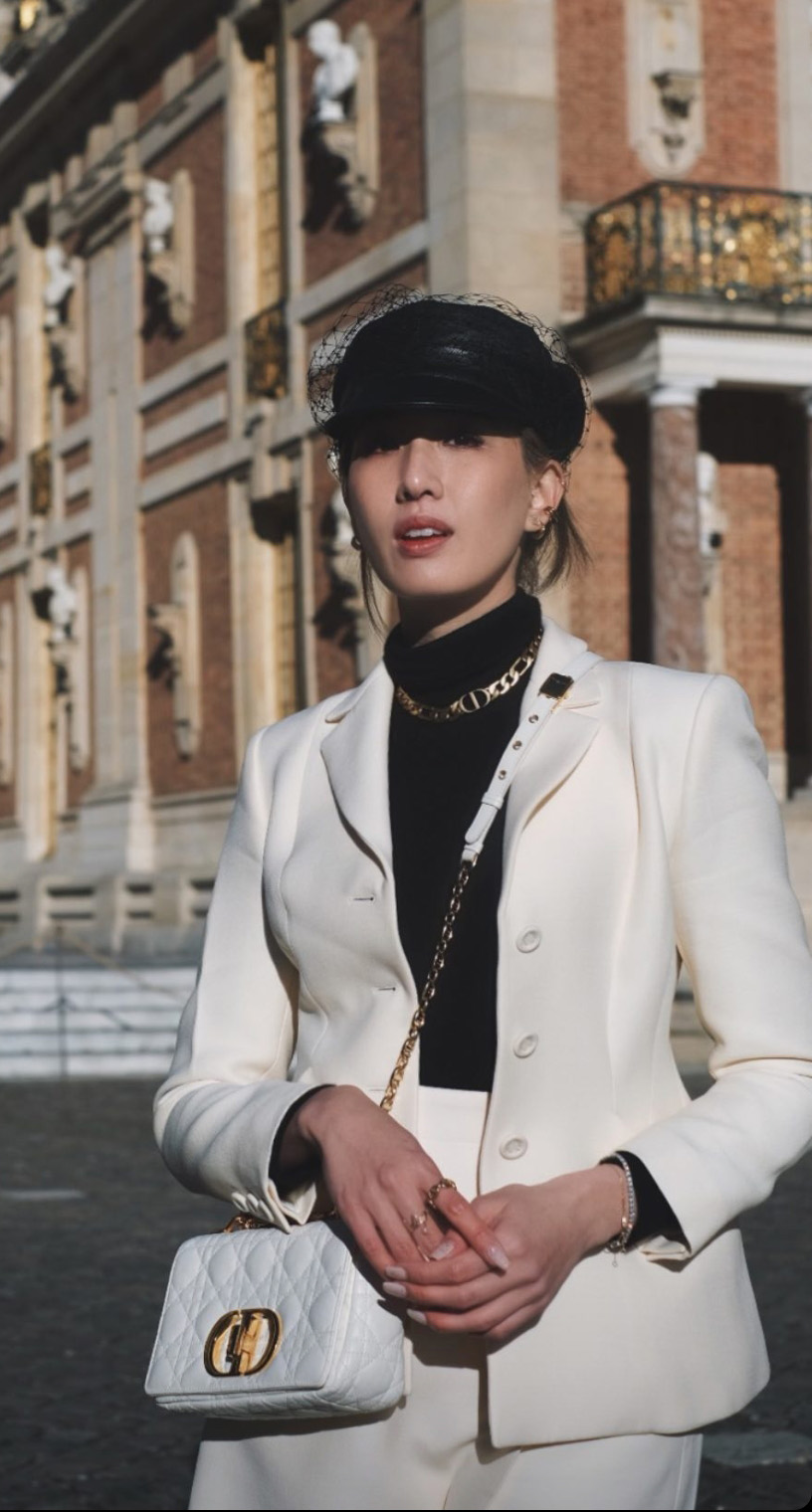 Kimberly Wang
What she ate: Buffet dinner
Yummy factor: Kimberly certainly ate her fill of everything at Estate restaurant at Hilton Singapore Orchard — her buffet picks for the evening included fresh oysters, beef noodle soup, truffle duck with tofu, and wagyu kebabs. And according to Kim, the desserts were absolutely divine.
Apple Hong
What she ate: Nasi lemak
Yummy factor: Looks like Apple couldn't wait to chiong across the Causeway to visit her family in Malaysia when borders opened last week. And her first order of business in Johor Bahru was to tuck into a sedap plate of nasi lemak, with her family, of course. We've got our eye on the curry on the side.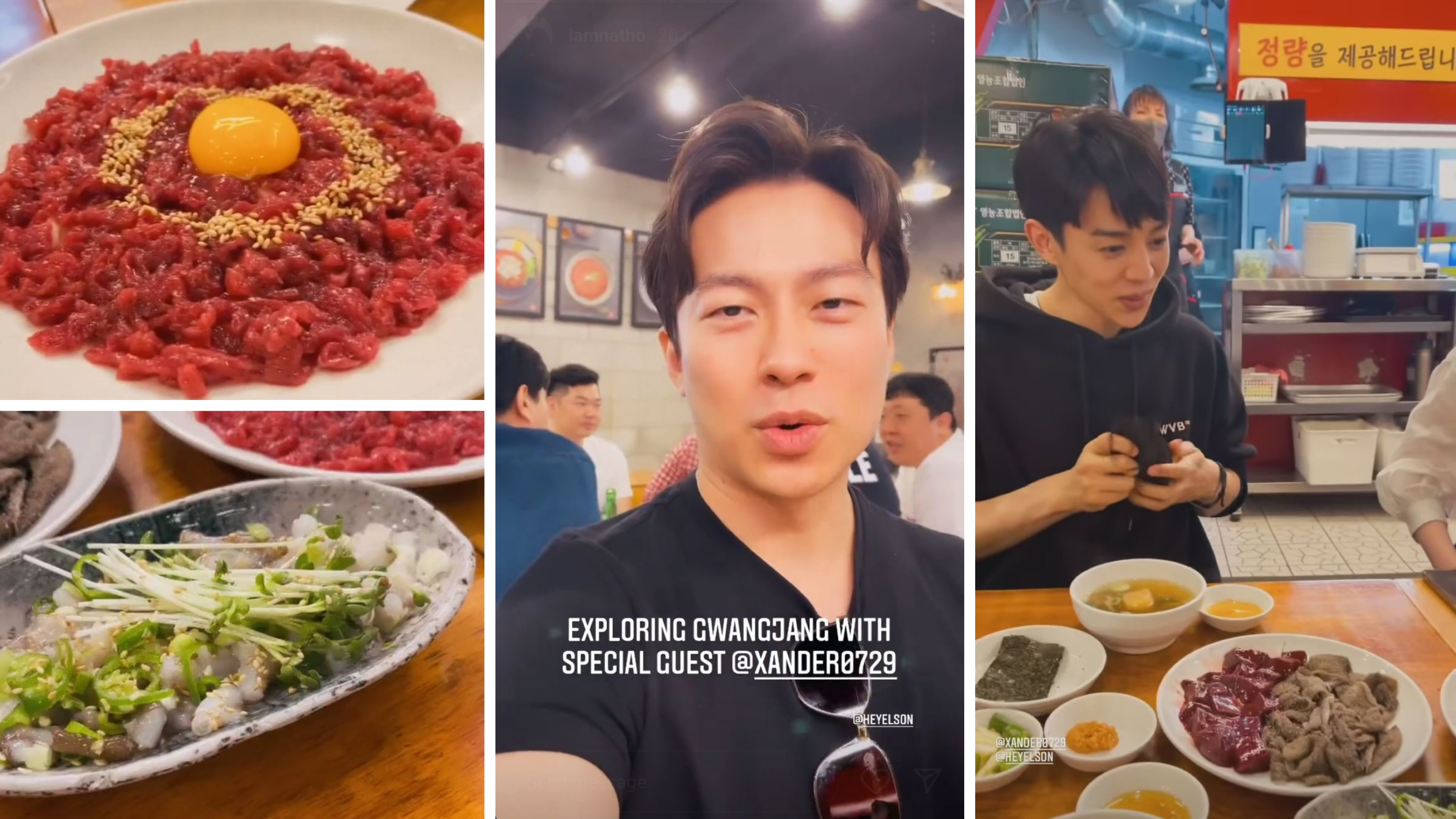 Nat Ho
What he ate: Novel eats
Yummy factor: Safe to say, Nat was game to eat anything and everything while in Busan, South Korea. Not only did he try silkworm pupae, which he found to be nutty in taste and a little fishy, he also tried raw octopus tentacles so fresh that its chopped bits were still wriggling away. And despite his initial apprehension, he did find the octopus pretty good.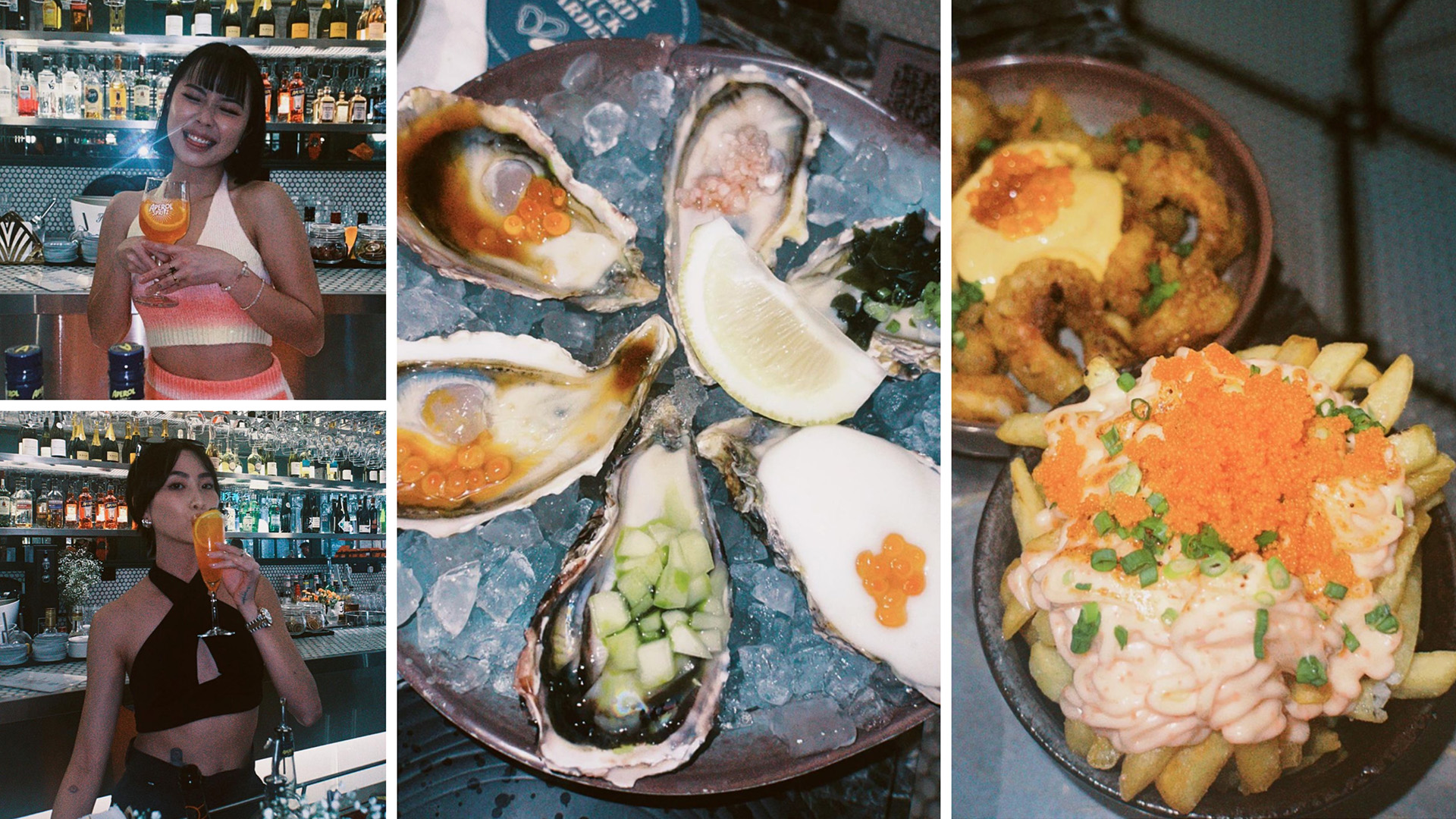 Germaine Tan and Sonia Chew
What they ate: Boozy brunch
Yummy factor: Weekends can never arrive soon enough, especially if you're planning to have aperitifs with freshly-shucked oysters and delish bar bites like 987 DJs Germaine and Sonia did. We don't know about you, but the mentaiko fries and tako karaage (fried octopus tentacles) with juicy ikura and garlic cream cheese whip sure looked tempting.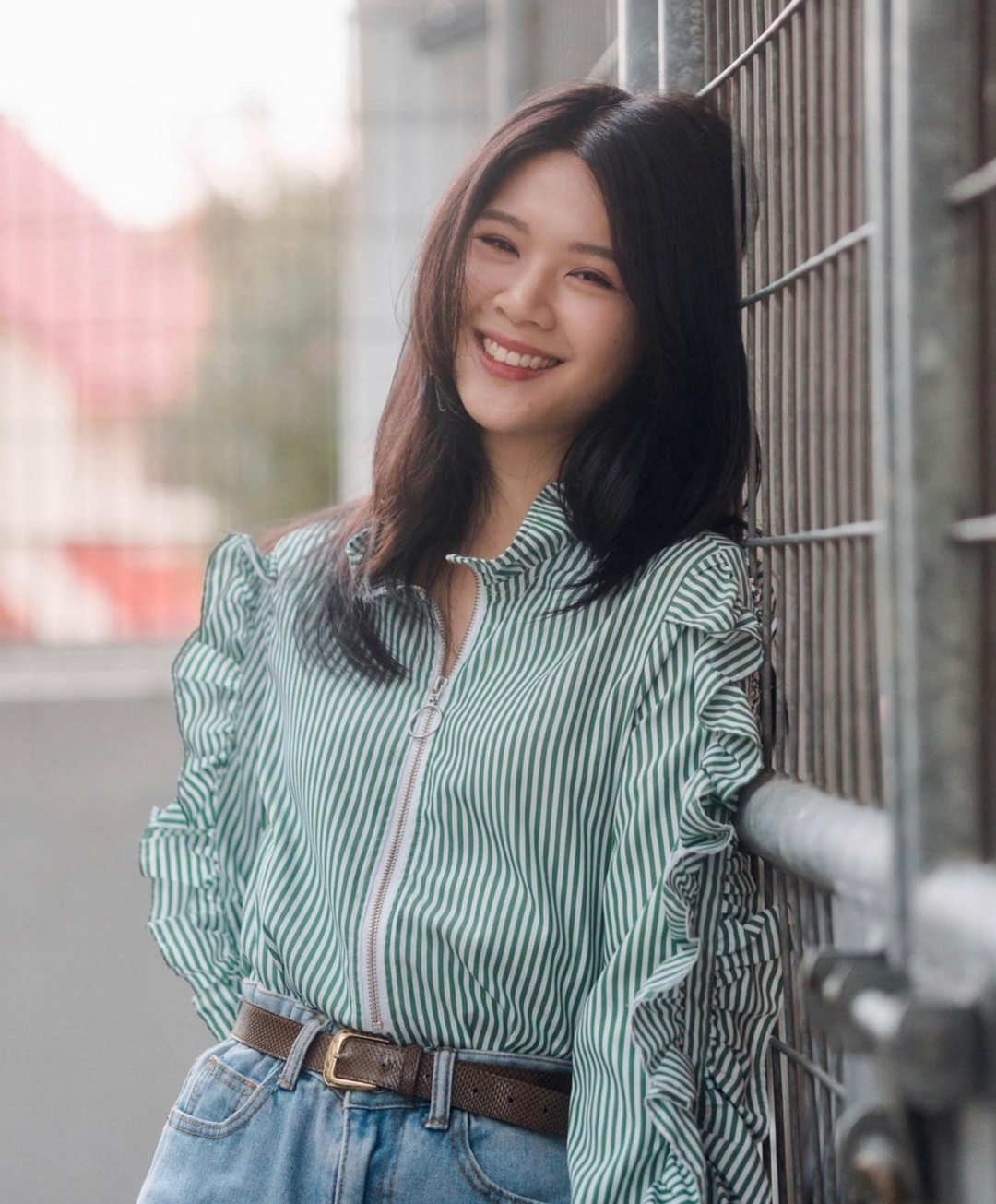 Michelle Wong
What she ate: Babi guling
Yummy factor: Michelle, who is holidaying in Bali, got to try the famous babi guling, or spit-roasted suckling pig, at Balinese eatery Pak Malen, and she couldn't be more impressed. Rice is heaped with crispy pork skin, fried pork, satay, crackers and more, and Michelle declared it "to die for".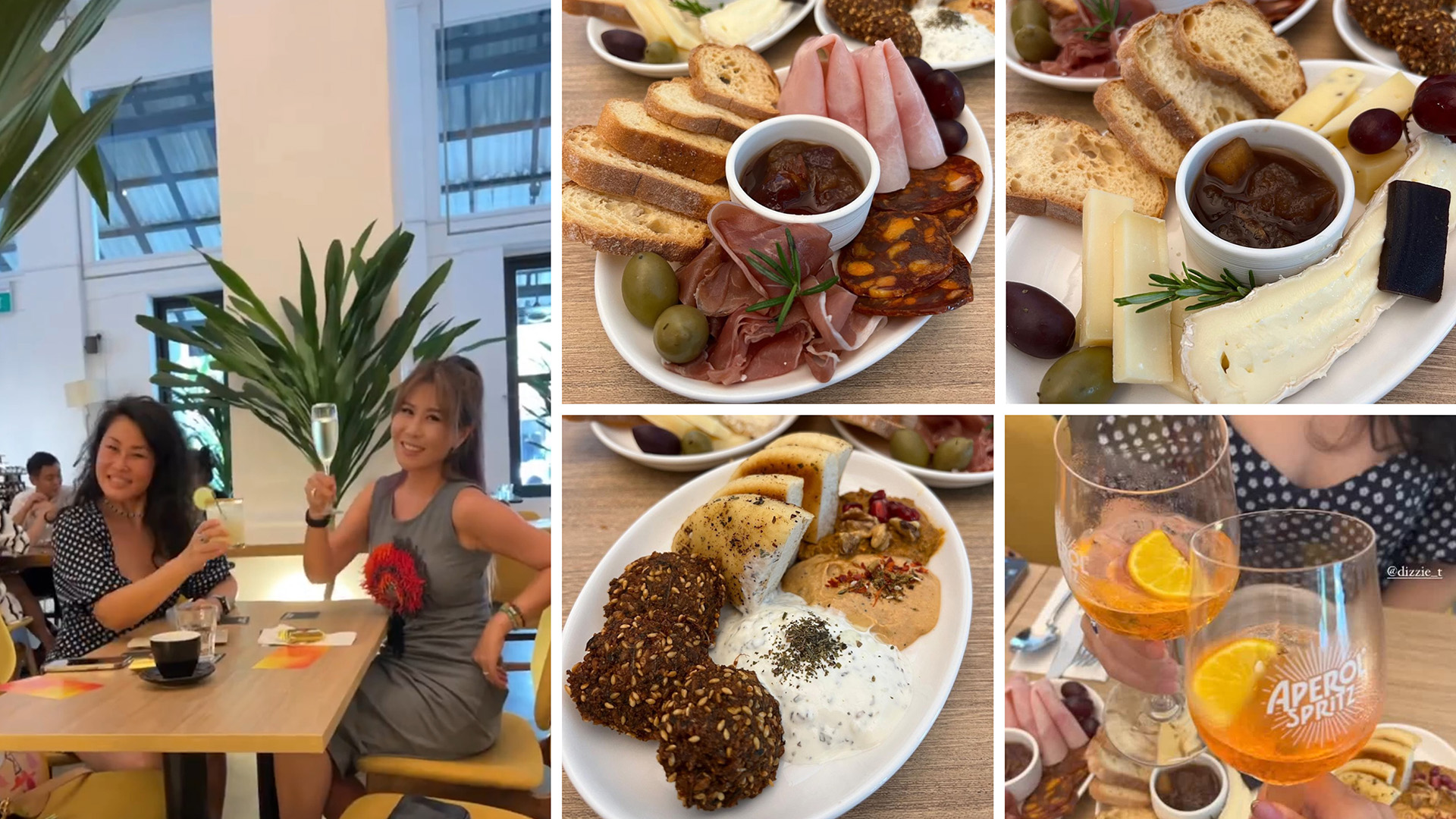 Yasminne Cheng and Denise Tan
What they ate: Mini platters
Yummy factor: It's never too early for drinks. The radio personalities knocked off early for a, um, meeting at The Dempsey Project, where they enjoyed sundowners and grazed on mini grazing platters filled with cheeses, cold cuts and delicious dips to go with deep-fried falafel.