Foodie Friday: What The Stars Ate This Week (Apr 8-15)
All the photos that made us hungry this week.
This week, celebs proved that food is a form of love language. Michelle Chia whipped up a home-cooked meal for Michelle Chong's early birthday celebration, Zoe Tay, Felicia Chin, Jeffrey Xu and Hong Zhaorong indulged in Ipoh favourites at Mark Lee's eatery, while Marcus Chin hosted celeb pals like Hong Huifang, Sora Ma and Chen Xiuhuan at his restaurant. Read on for more.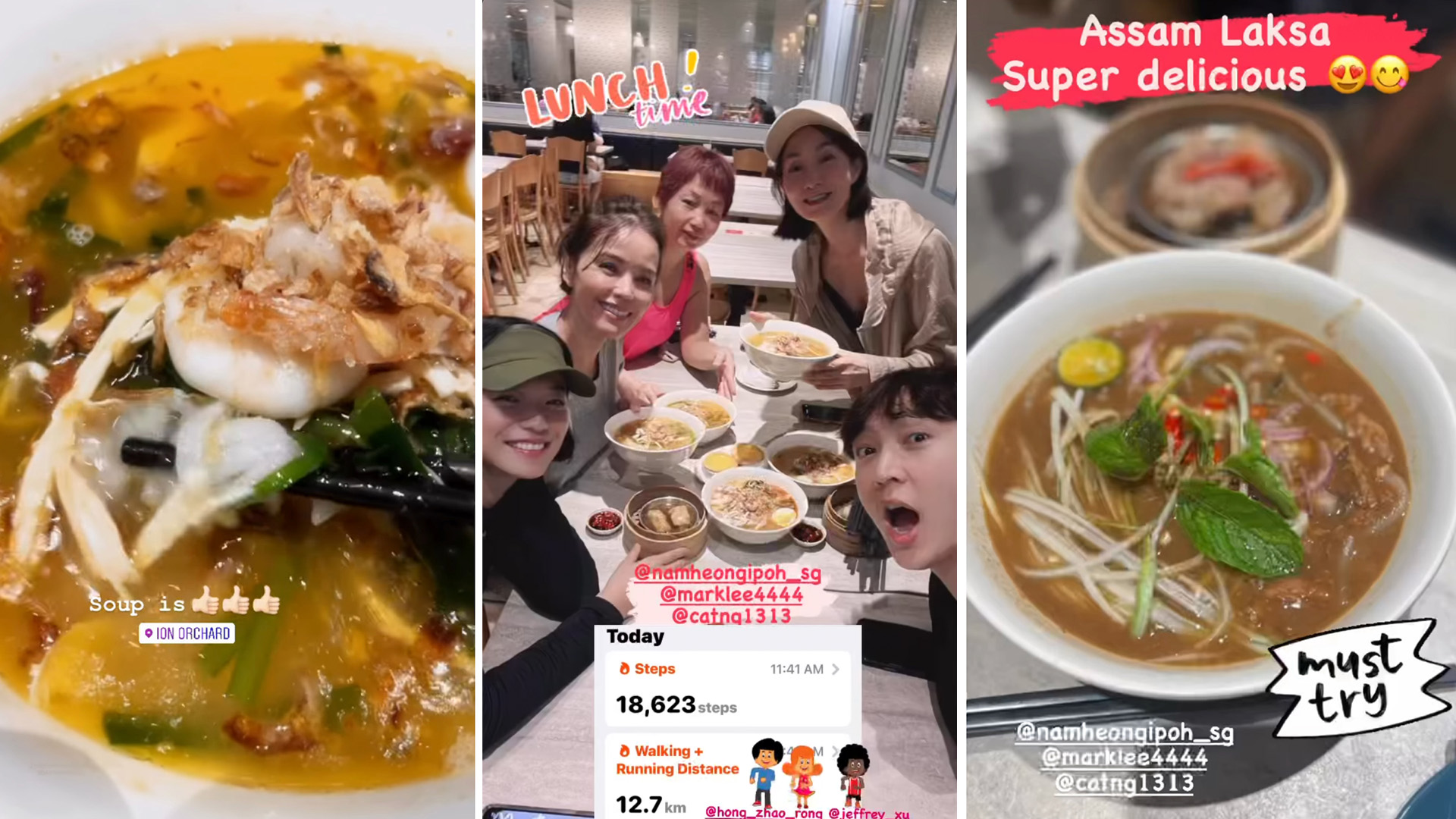 Felicia Chin, Zoe Tay, Hong Zhaorong and Jeffrey Xu
What she ate: Ipoh favourites
Yummy factor: Ravenous after a long hike, the hiking pals headed to Mark Lee's F&B venture — casual diner Nam Heong at Ion Orchard — for lunch, and the tangy assam laksa and comforting superior hor fun with its delicious broth definitely hit the spot for them. And of course they had to get their signature egg tarts and dim sum.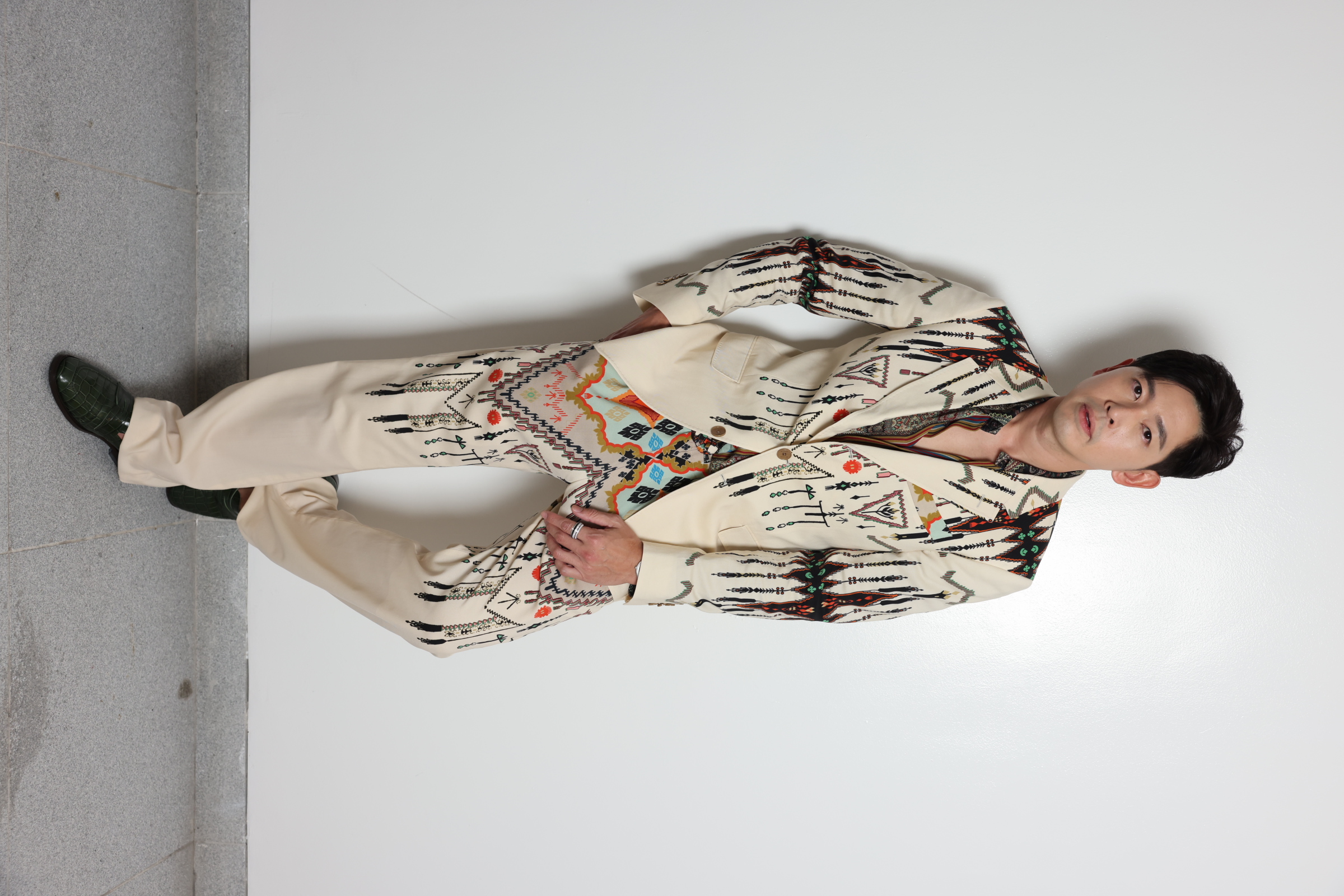 Romeo Tan
What he ate: Birthday cake
Yummy factor: Romeo, who turned 37 on Apr 9, received a custom cake made by Bob the Baker Boy and it's "the most beautiful cake [he's] ever seen". We're not surprised. The confection was inspired by his recent trip to Barcelona, and it came complete with a 3D caricature of Romeo sitting against the backdrop of Park Guell.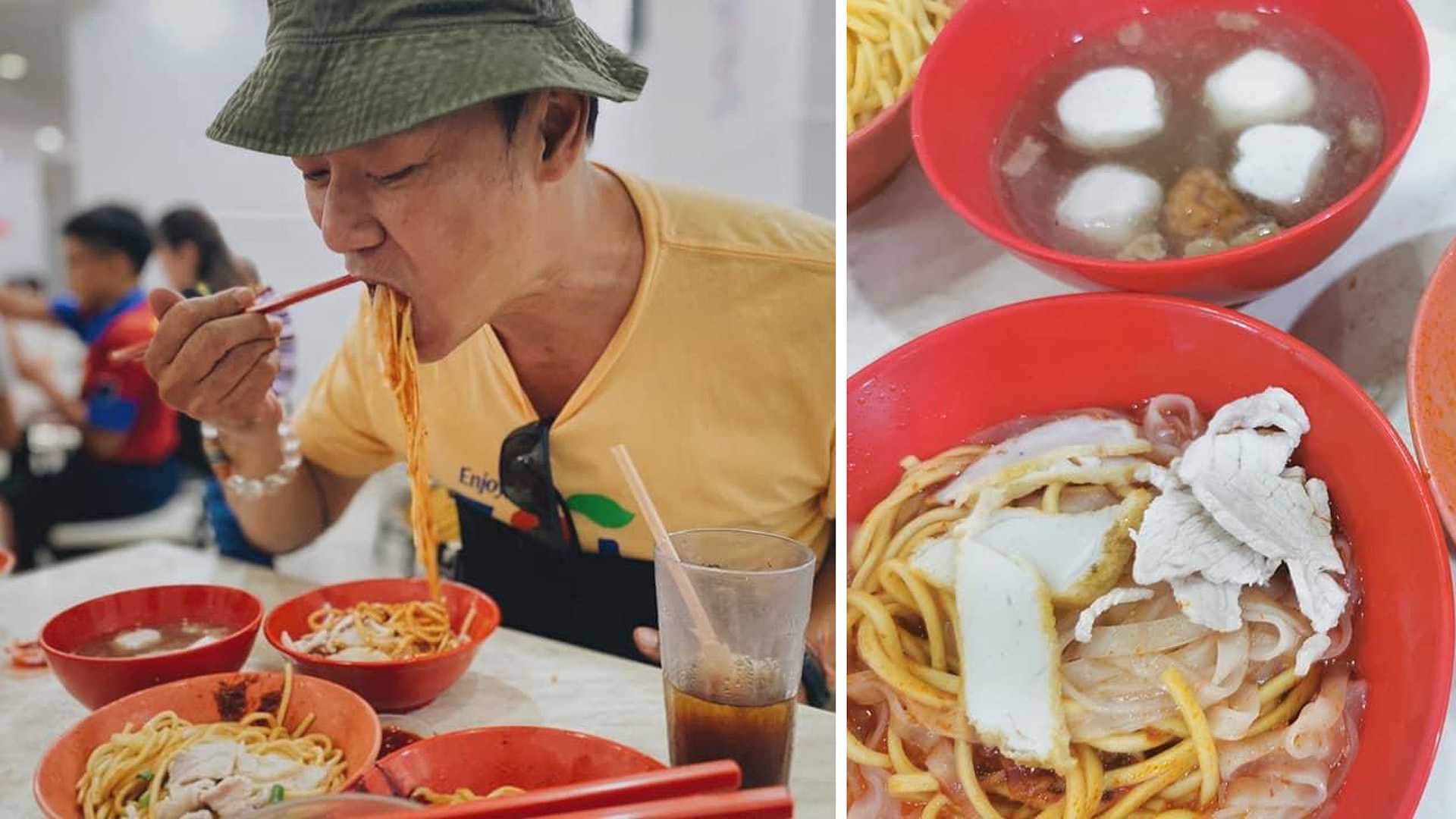 Thomas Ong
What he ate: Fishball noodles
Yummy factor: Thomas definitely isn't done with his foodie escapades in Malaysia. This week, he found himself slurping up springy noodles tossed in chilli at Restoran Lai Kee in Skudai, Johor, and he's definitely a newly-minted fan of their handmade fish balls.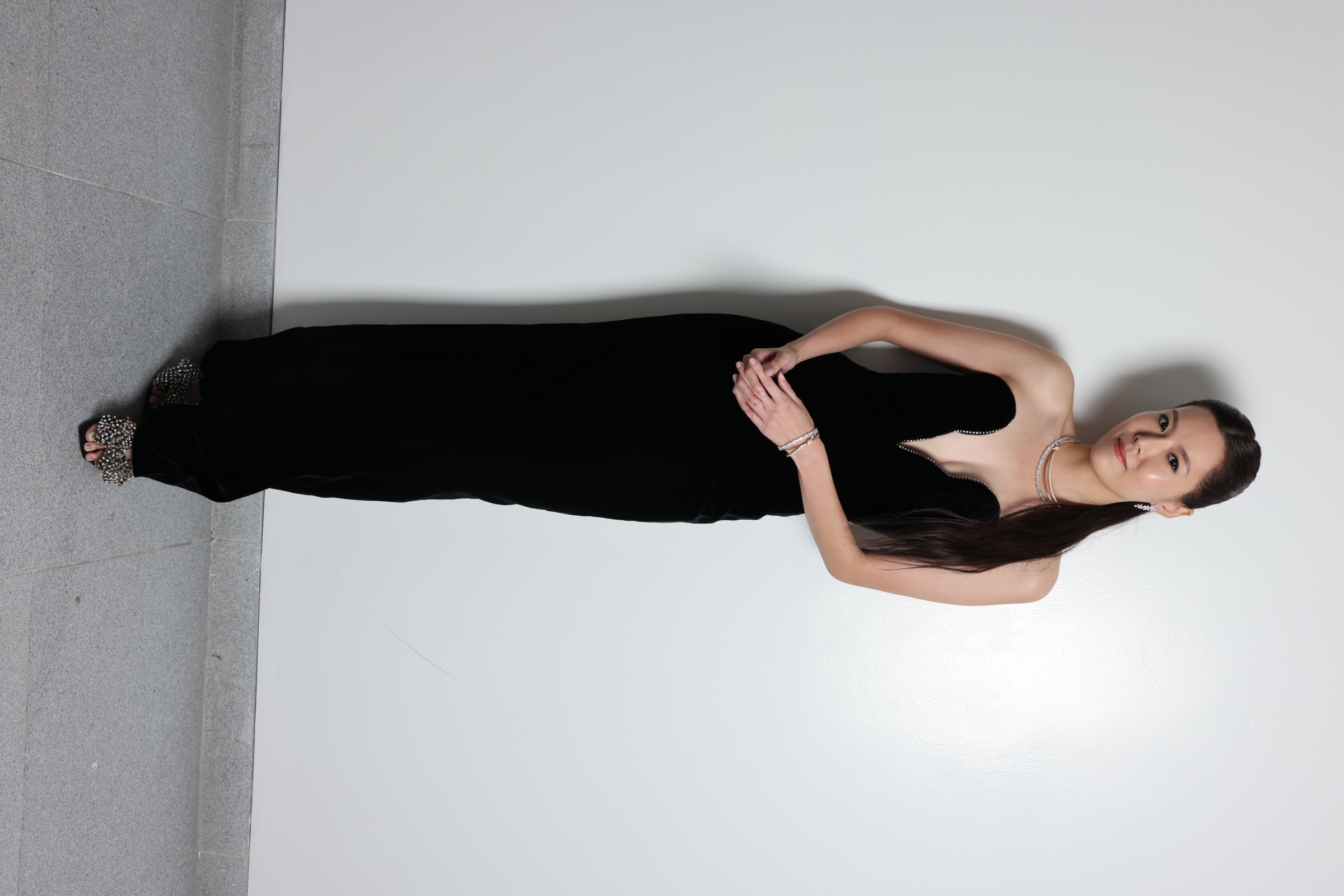 Carrie Wong and Sheryl Ang
What they ate: Japanese
Yummy factor: Dinner at contemporary Japanese restaurant Sen of Japan was an oishii affair for Carrie and Sheryl, who shared pan-fried gyozas, California rolls and assorted sashimi. As for their choice of drinks, Carrie sipped on sake while Sheryl stuck with good ol' cola.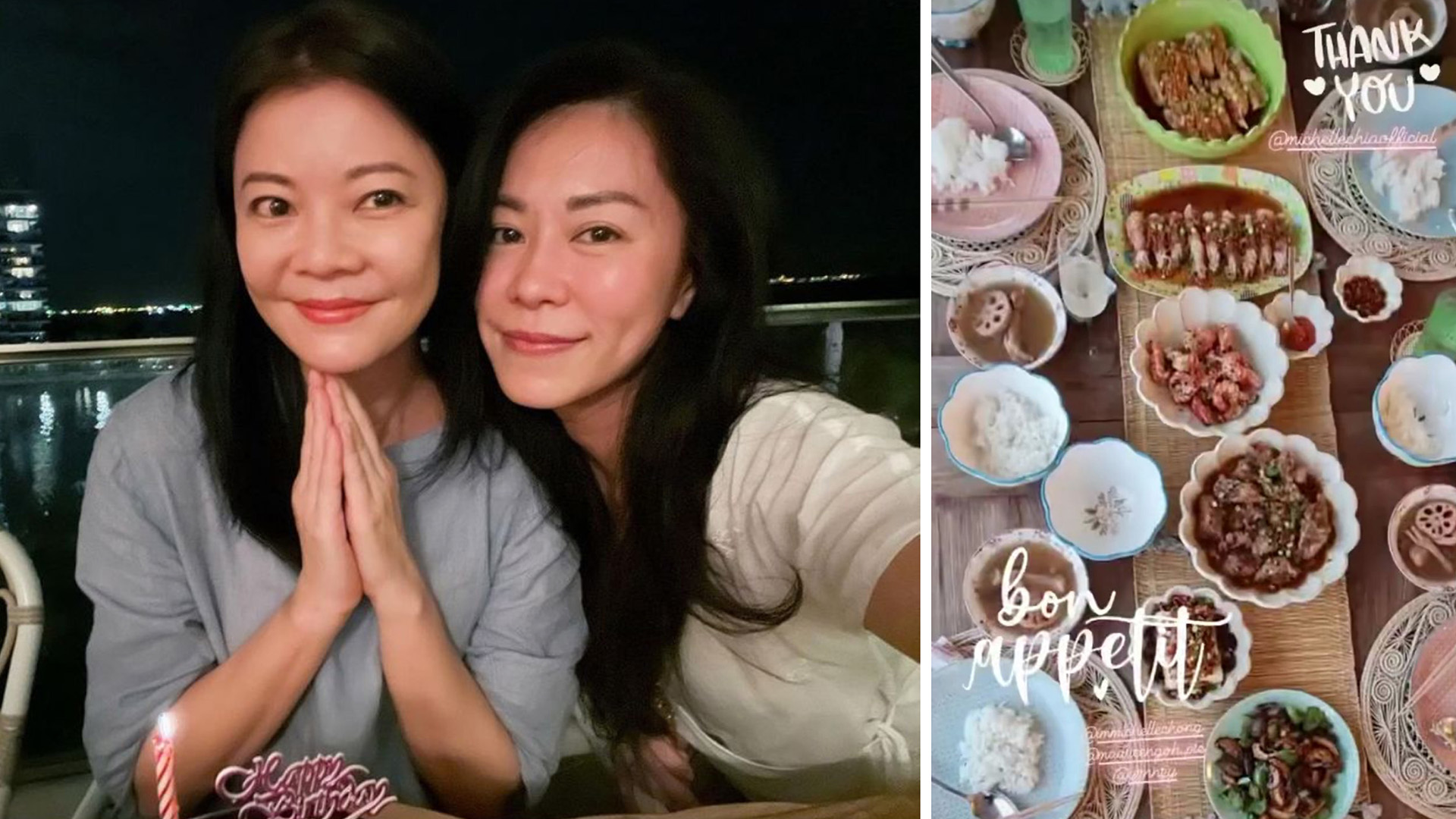 Michelle Chong and Michelle Chia
What they ate: Home-cooked feast
Yummy factor: Michelle Chia whipped up a home-cooked dinner to celebrate Michelle Chong's upcoming birthday (Apr 22) — think lots of meat, seafood and even a nourishing lotus pork rib soup. As for dessert that night, it seems like they went for Sinpopo's decadent gula melaka cake.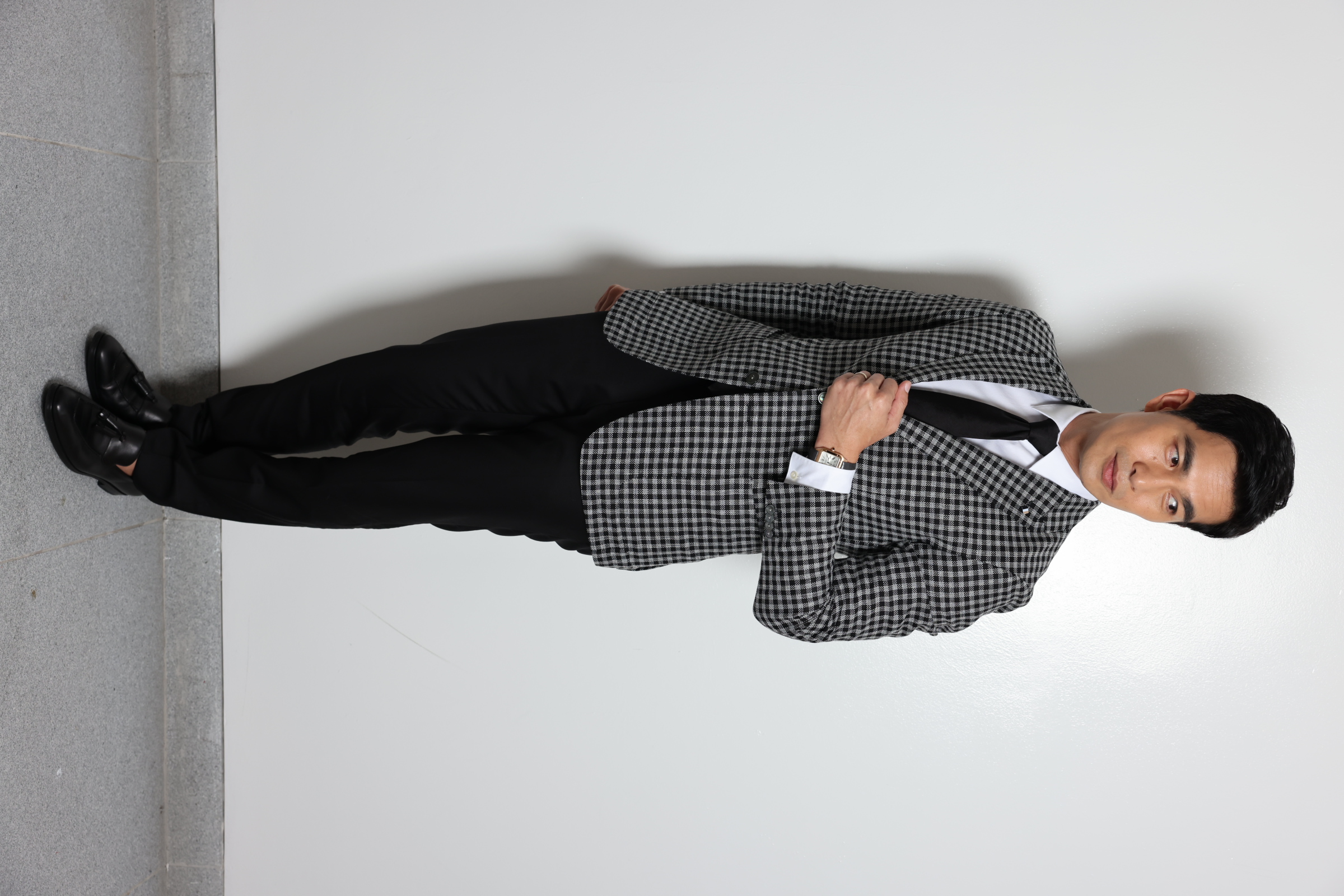 Pierre Png
What he ate: Meaty dinner at Dan's Steaks
Yummy factor: Pierre's dinner at former DJ Daniel Ong's resto couldn't get more sumptuous — juicy steaks were accompanied by delectable sides like creamy burrata, pan-roasted baby potatoes, creamed spinach topped with a bull's eye egg, and foie gras on toast with a luscious strawberry compote.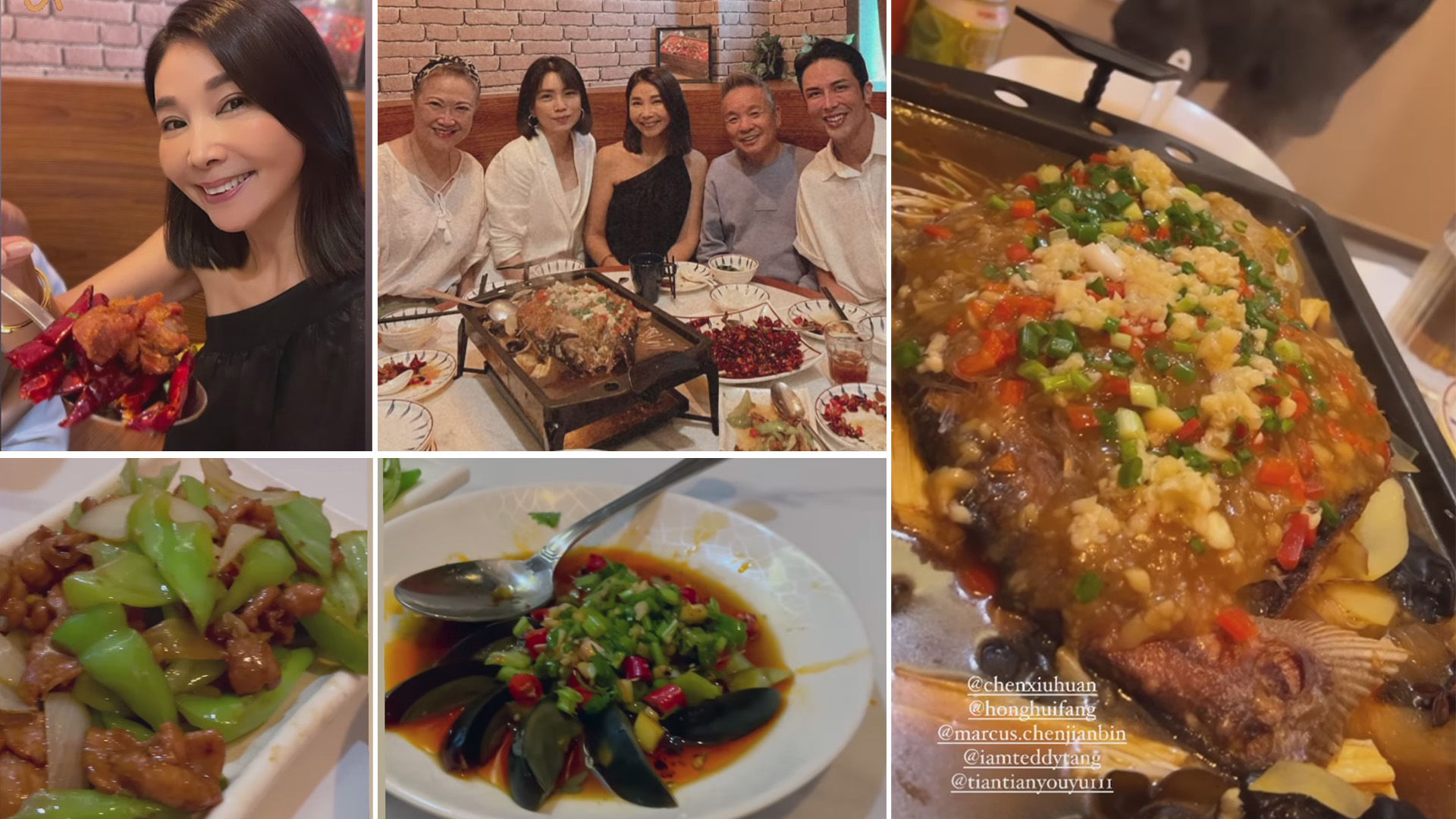 Hong Huifang, Sora Ma, Chen Xiuhuan, Marcus Chin and Teddy Tang
What they ate: Sichuan food
Yummy factor: Marcus hosted celeb pals Huifang, Sora, Xiuhuan and Teddy at his Sichuan restaurant Tian Tian You Yu so of course they had to have their signature grilled fish, or kao yu. In case you're wondering, they got the garlic grilled fish, as well as favourites la zi ji, stir-fried vegetables, and century eggs with green pepper chilli. Yum.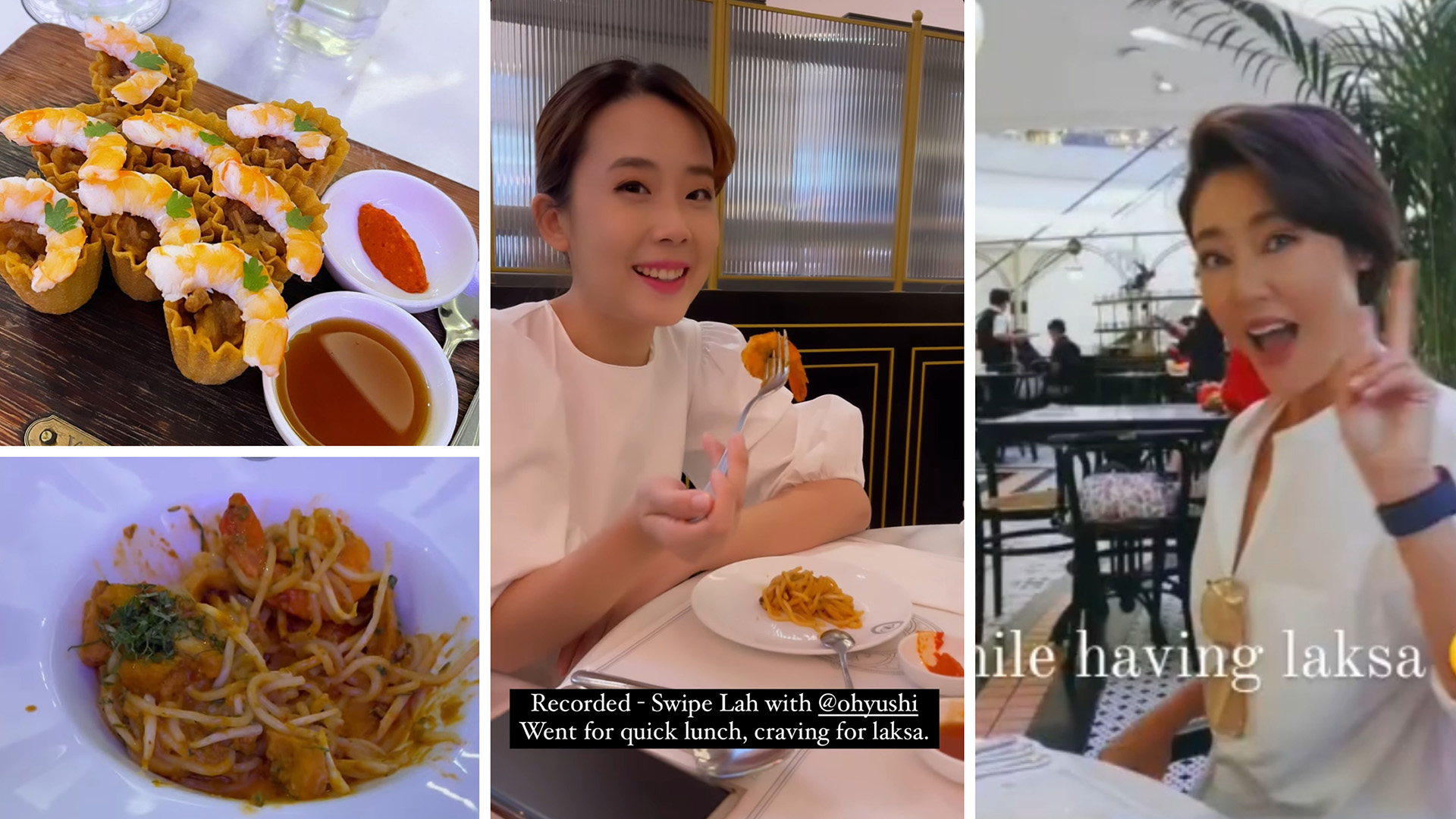 Cynthia Koh and Jernelle Oh
What they ate: Peranakan food
Yummy factor: After filming an upcoming episode of #JustSwipeLah, the pair headed to Violet Oon's for a quick lunch as Cynthia was craving laksa. And while they knew their choice of food could potentially stain their white outfits, the delish dry laksa and kueh pie tee they had were well worth it.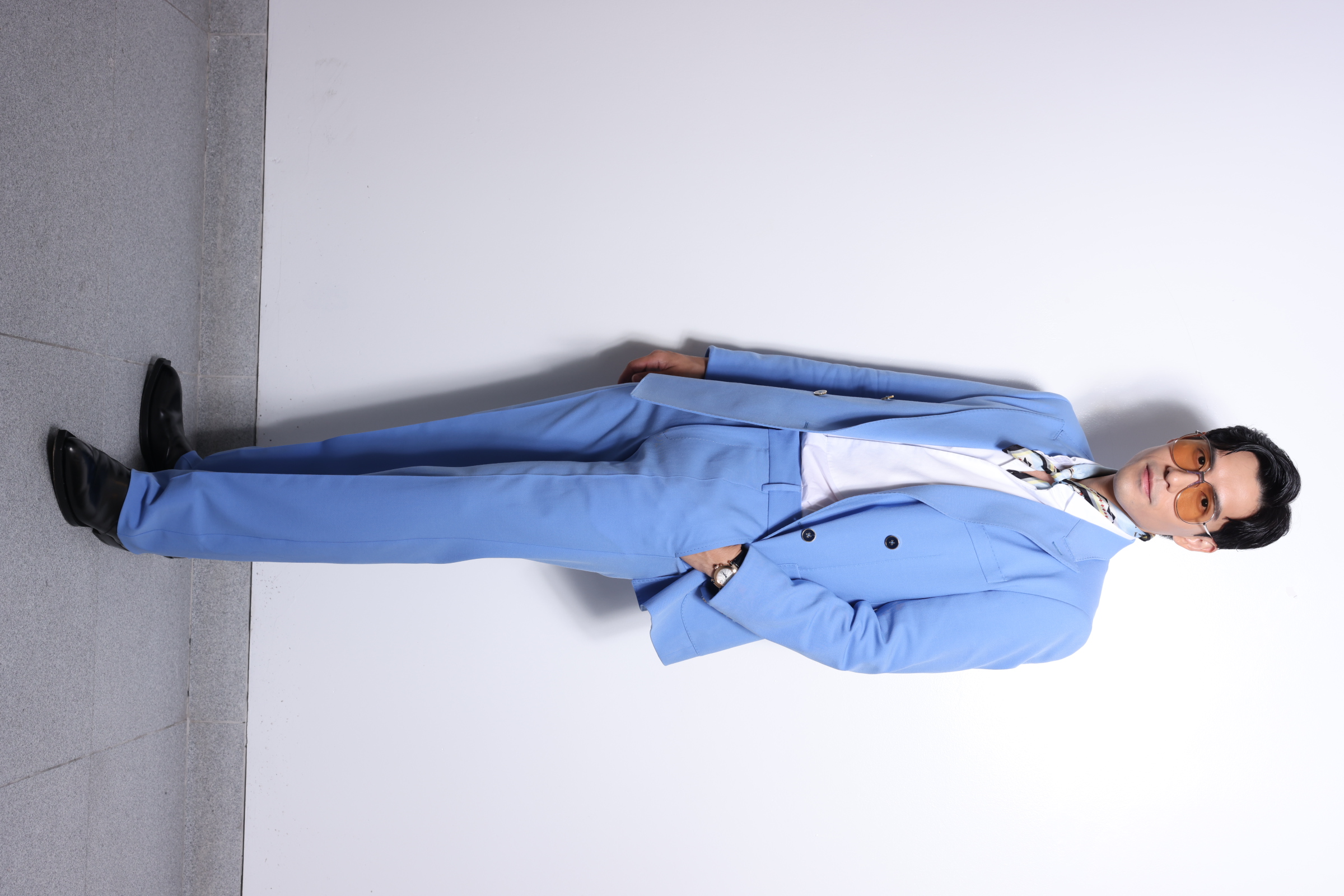 James Seah
What he ate: Green tea desserts
Yummy factor: Who's that oppa? James, who is holidaying in South Korea, was spotted savouring his Osulloc green tea ice cream and roll cake in a park, and it sure looked like a scene straight out of a K-drama with flower petals descending upon him.
Tay Ying, Calvert Tay, and Das DD
What they ate: Hawker fare
Yummy factor: While there was no need to replace Calvert this time, Das joined the Tay siblings for a late night out anyway. Grilled satay, sambal stingray, stir-fried kangkong and juicy chut chut (snails) — these were just some of the shiok dishes the trio enjoyed with ice-cold beer on a chill meal together.
Jaime Teo
What she ate: Mala soup at Hong Tang Ma La Tang
Yummy fact: Jaime and her friend must have been super hungry (or greedy) when they ordered the "washbasin sized" bowl of mala tang. The dish, which is meant for two, was filled with meats, greens and instant noodles, and while it was less fiery than most mala tang, Jaime says it was a "good jio". And in case you're wondering, they did not finish it.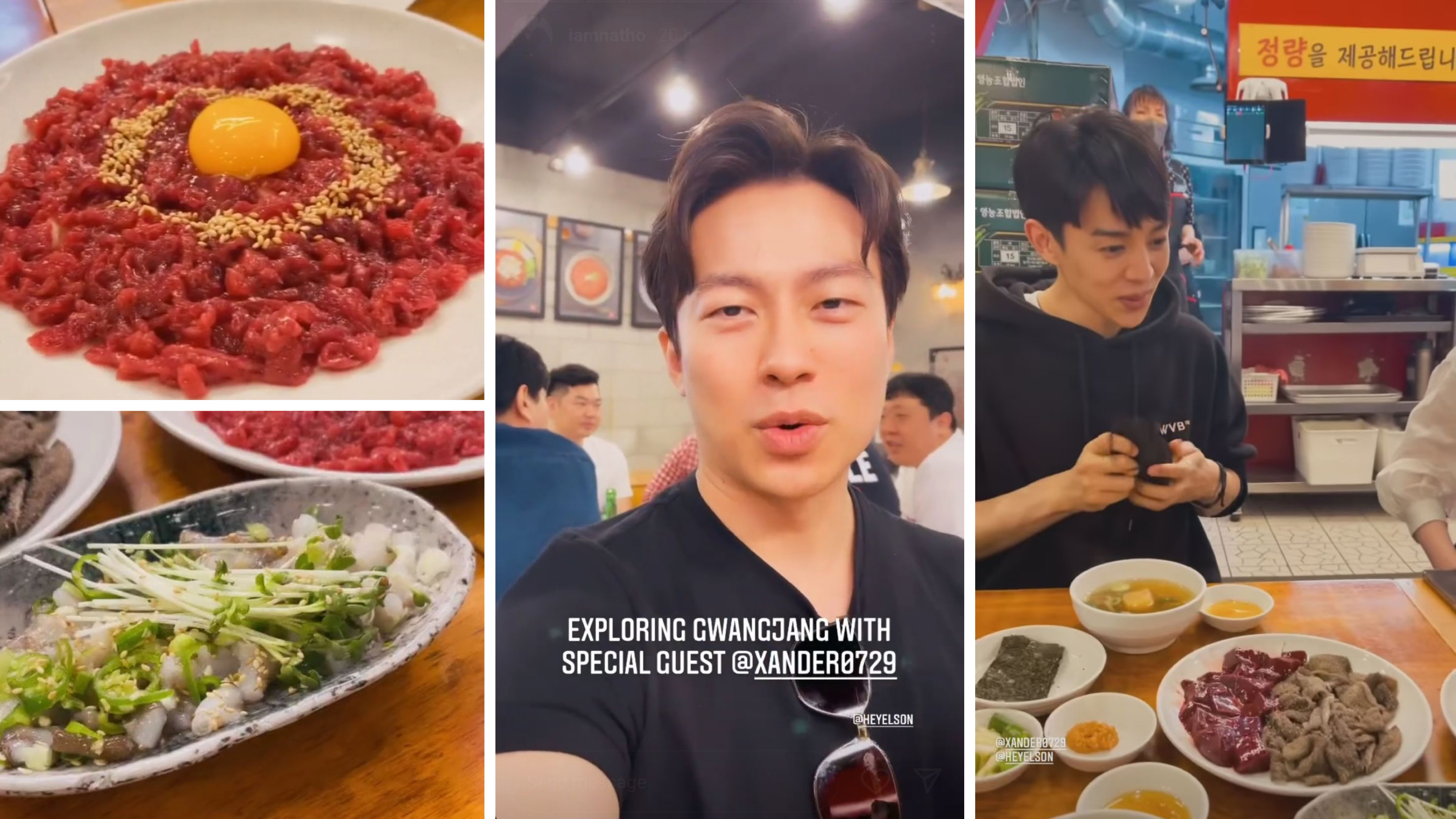 Nat Ho
What he ate: Korean noms
Yummy factor: Nat continued his gastronomic adventures in South Korea this week with recommendations from singer-actor Alexander Lee Eusebio, whom you might remember from Singapore film 3 Peas In A Pod. At Gwangjang Market, Nat got to have fresh octopus tentacles once more, and tried raw tripe for the first time. He also gave Korean-style beef tartare a shot, and the dish came topped with sesame seeds and an uncooked egg.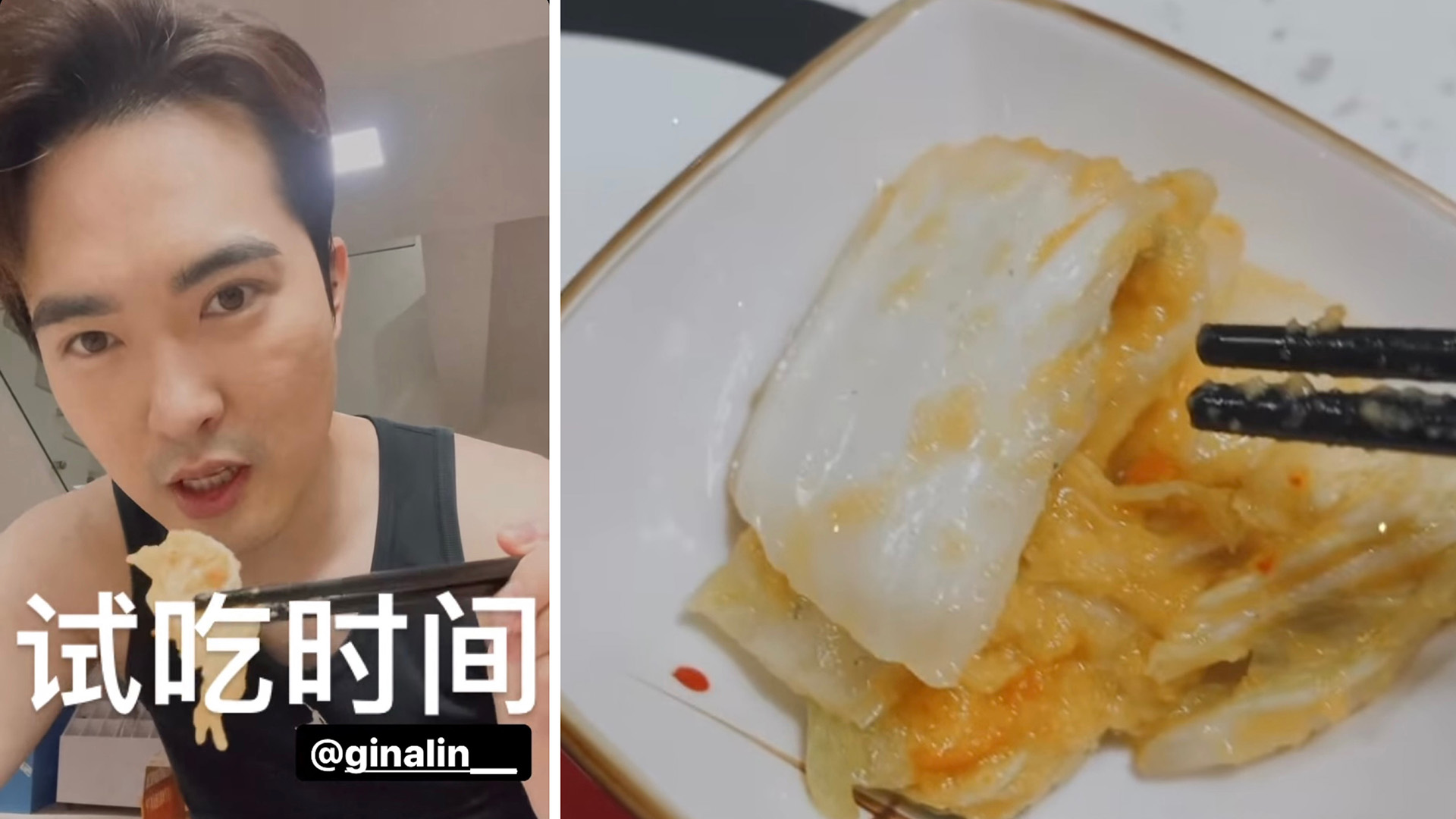 Lee Teng
What he ate: Golden kimchi
Yummy factor: Lee Teng got first dibs on the Taiwanese-style golden kimchi made by his wife, Gina Lin, and found the pickled snack to be crunchy and flavourful with just the right amount of ginger. Kudos to Gina for nailing it on her first attempt.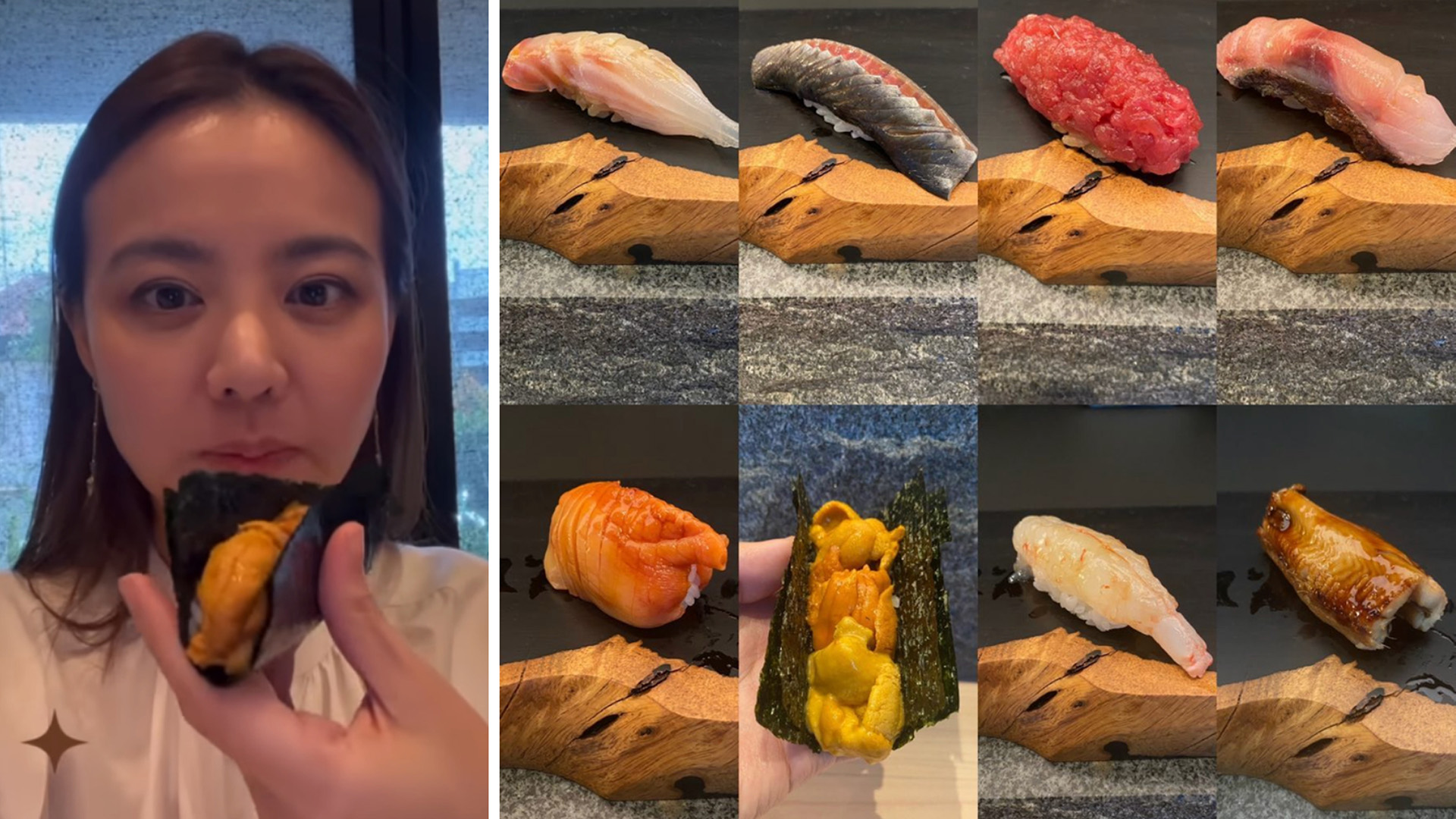 Cheryl Wee
What she ate: Omakase
Yummy factor: Cheryl lived it up at 11-seater fine dining sushi-ya Taiga Dining, where she indulged in omakase sushi creations featuring fine ingredients like creamy Japanese sea urchin (three types, no less) wrapped up with pearl rice in crisp seaweed, as well as fresh sashimi.
Cassandra See and Chen Xiuhuan
What they ate: Homemade pasta
Yummy factor: A generous Cassandra brought a huge serving of her homemade spicy tuna pasta to set to share with Xiuhuan — they are currently filming English long-form drama Sunny Side Up — and the latter couldn't help but wax lyrical about it. And interestingly, Cassandra chose to incorporate a variety of pasta like the tubular penne and ribbon-shaped farfalle in her dish. Perhaps she can introduce a fusion rendition of the dish at her bistro Hungry Korean?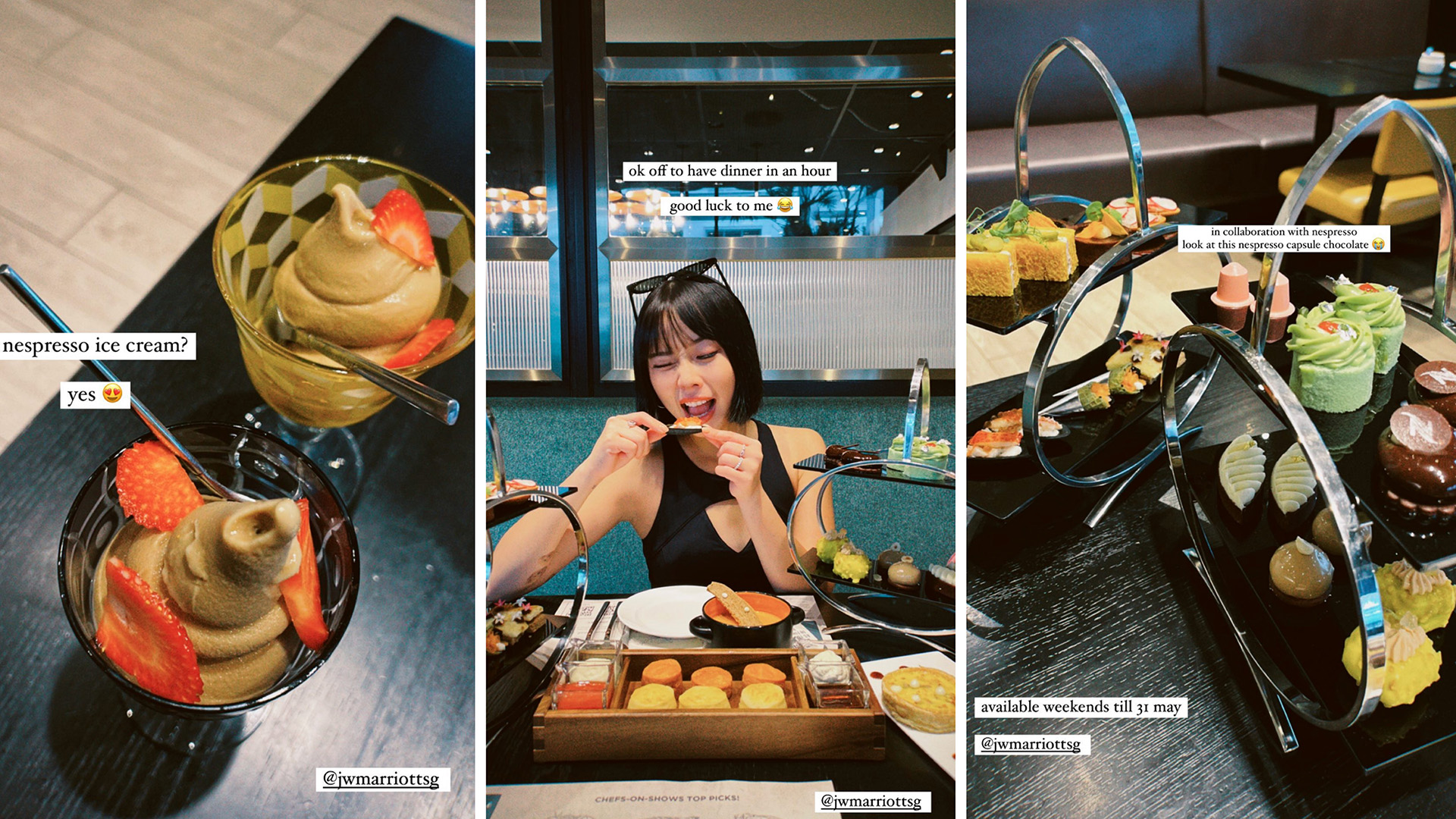 Germaine Tan
What she ate: Coffee-themed treats
Yummy factor: Why settle for less when you can have your coffee and eat it too? Germaine's Nespresso-centric afternoon tea set at JW Marriott's Beach Road Kitchen was a feast for the senses with both savoury canapes and sweet treats inspired by the aromatic flavours of coffee. And for those who appreciate attention to detail, the capsule-shaped chocolates will steal your hearts.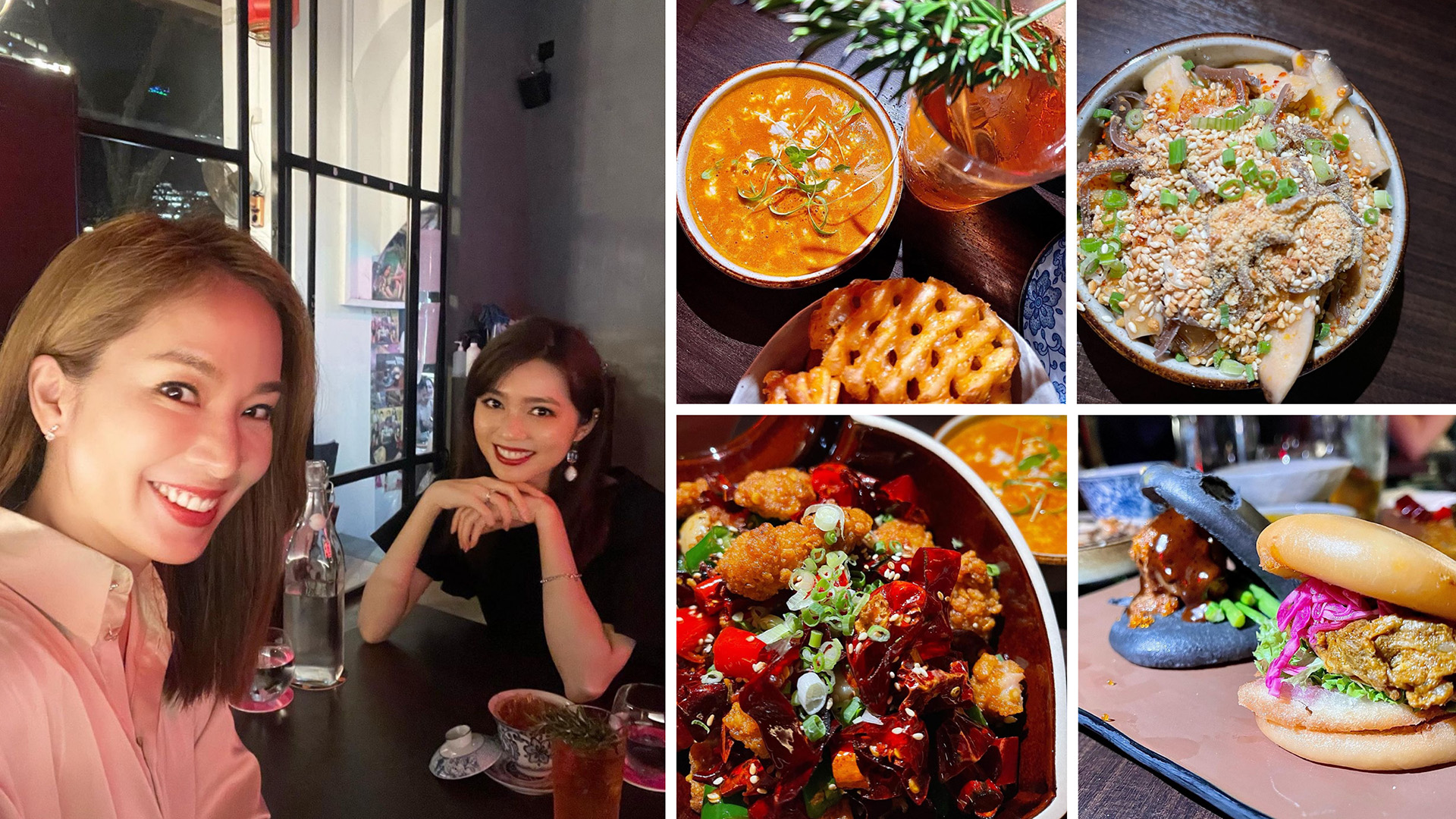 You Yi and Seraph Sun
What they ate: Fusion noms
Yummy factor: With former Mediacorp actress Seraph back on the little red dot, You Yi made sure to catch her for dinner at oriental-themed cocktail bar Ju Hua Tai, where the pals feasted on unique fusion creations like the bar's signature baos, mala chicken popcorn, and crispy criss cut fries paired with a Thai curry dip filled with chunky crab meat.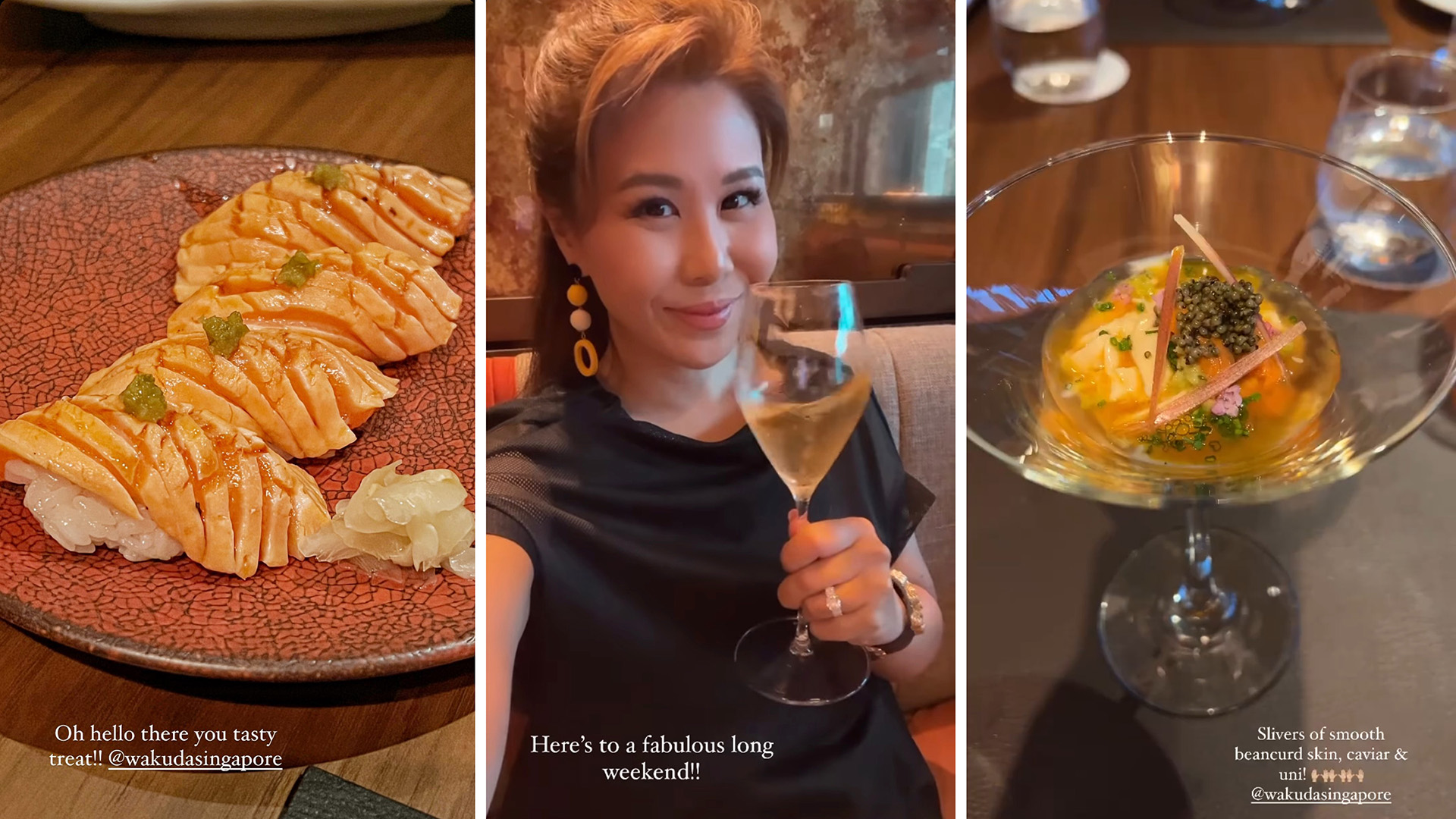 Yasminne Cheng
What she ate: Atas dinner at Path Restaurant
Yummy factor: From the "best cauliflower [she's] ever had'' seasoned with umami-packed furikake to herb-brined French poulet roasted with butter, Yasminne's taste buds were definitely brought on an adventure at the newly-opened restaurant. Plus, we would never say to an oversized madeleine sweetened with Okinawan brown sugar.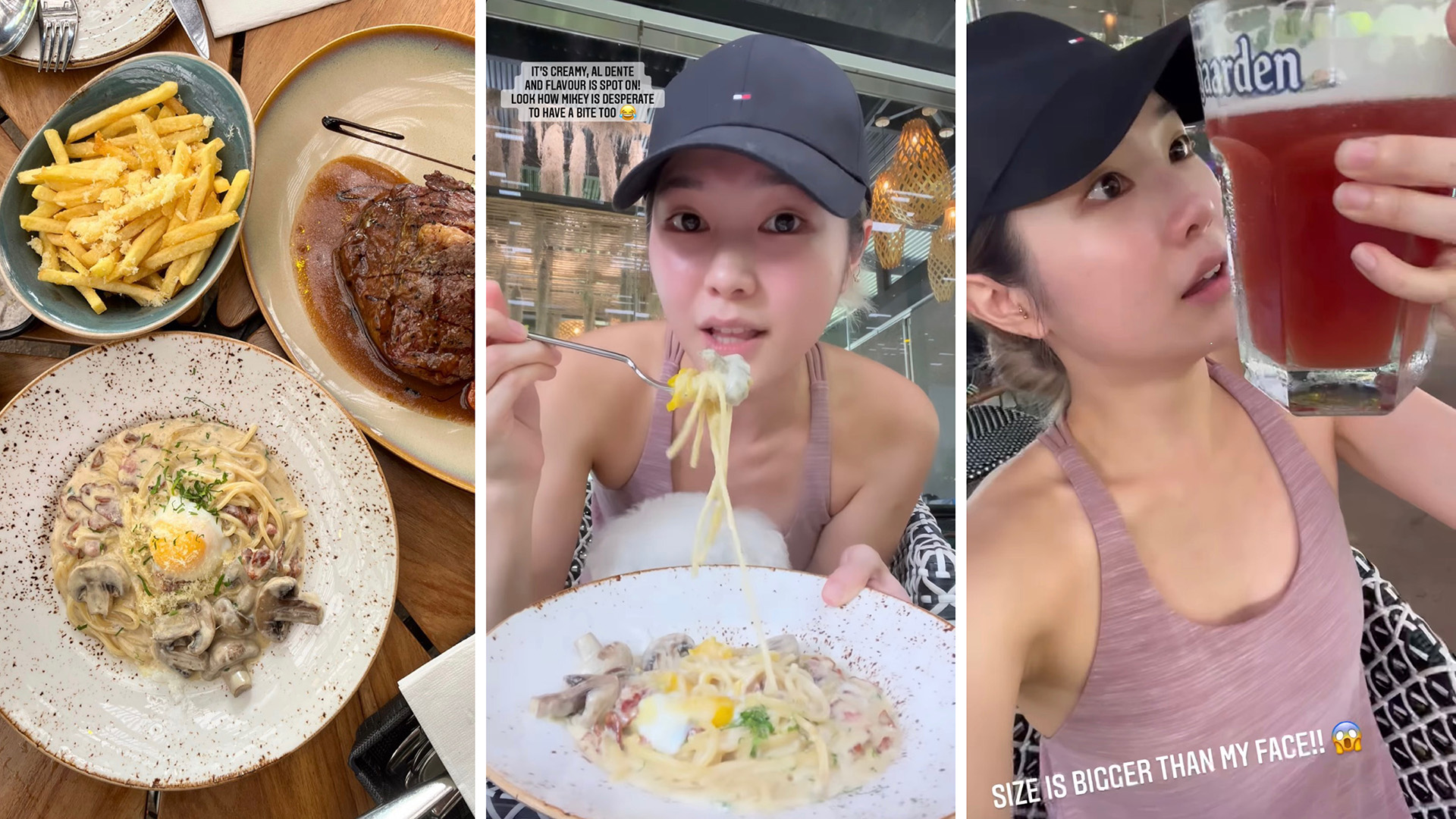 Ferlyn Wong
What she ate: All-day breakfast
Yummy factor: Ferlyn had the "perfect brunch" at all-day brekkie spot Wild Honey — eggs benedict on thick toast, as well as fries and sausages on the side. Safe to say, she couldn't wait to get to dig into the poached eggs topped with creamy hollandaise sauce and wrapped in savoury prosciutto.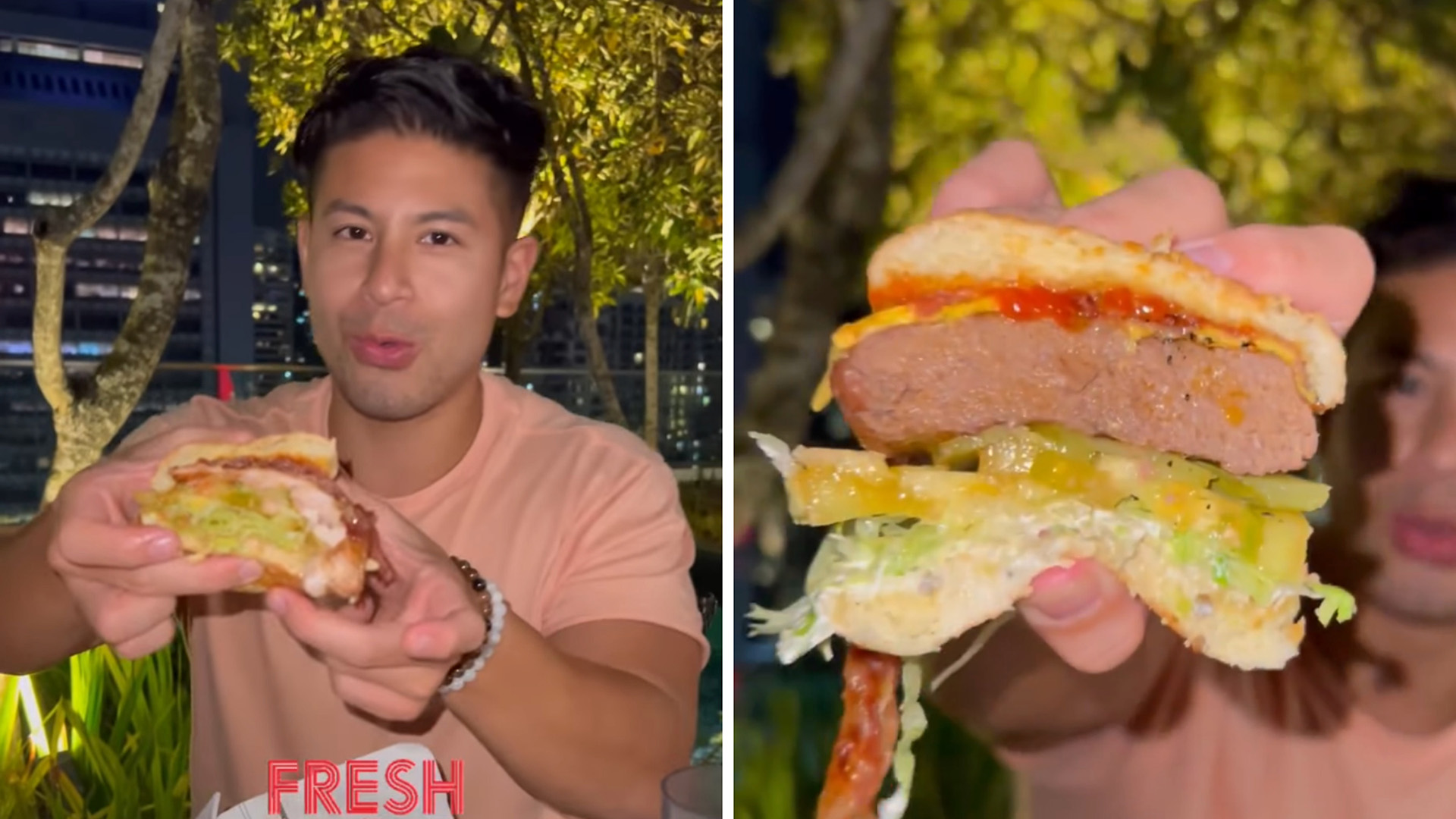 Alan Wan
What he ate: Loaded burgers
Yummy factor: Alan paid a visit to Manila burger joint Raging Bull's pop-up at JEN Singapore Orchardgateway, and couldn't get enough of their loaded creations. Well, we can imagine it'd be hard to resist a burger like the Mighty Beast with its mouth-watering stack of thick Angus beef patty, griddle maple bacon, aged cheddar and more.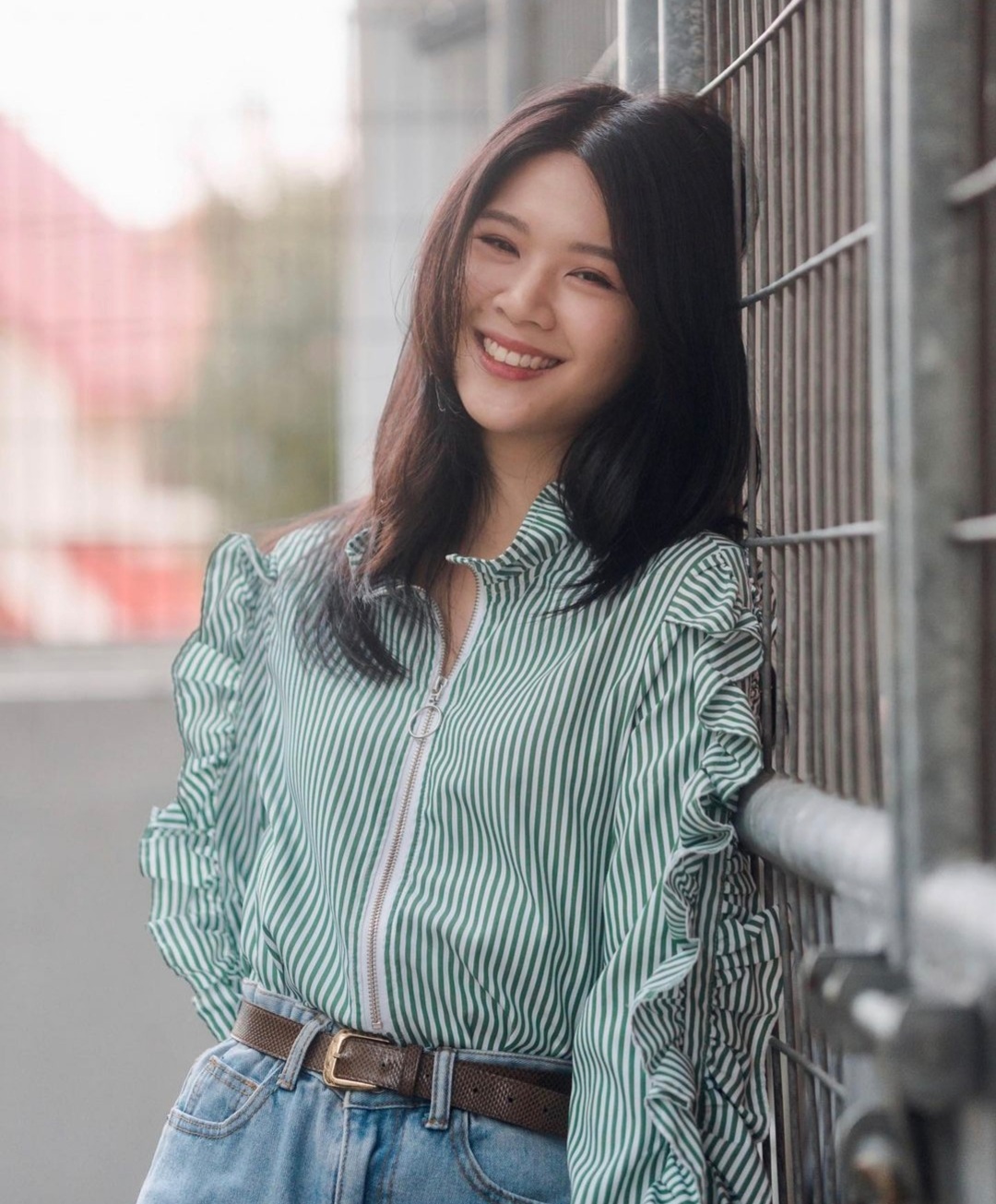 Michelle Wong
What she ate: French eats
Yummy factor: Looking for date night ideas? Michelle highly recommends heading to Brasserie Gavroche, where she thoroughly enjoyed classic French fare like cheeses, shucked oysters, escargots and cold cuts. Her other picks include the bone marrow with garlic confit on toast, beef tartare with fries and freshly-baked madeleines from the pan — that's if you still have space in your tummy to spare.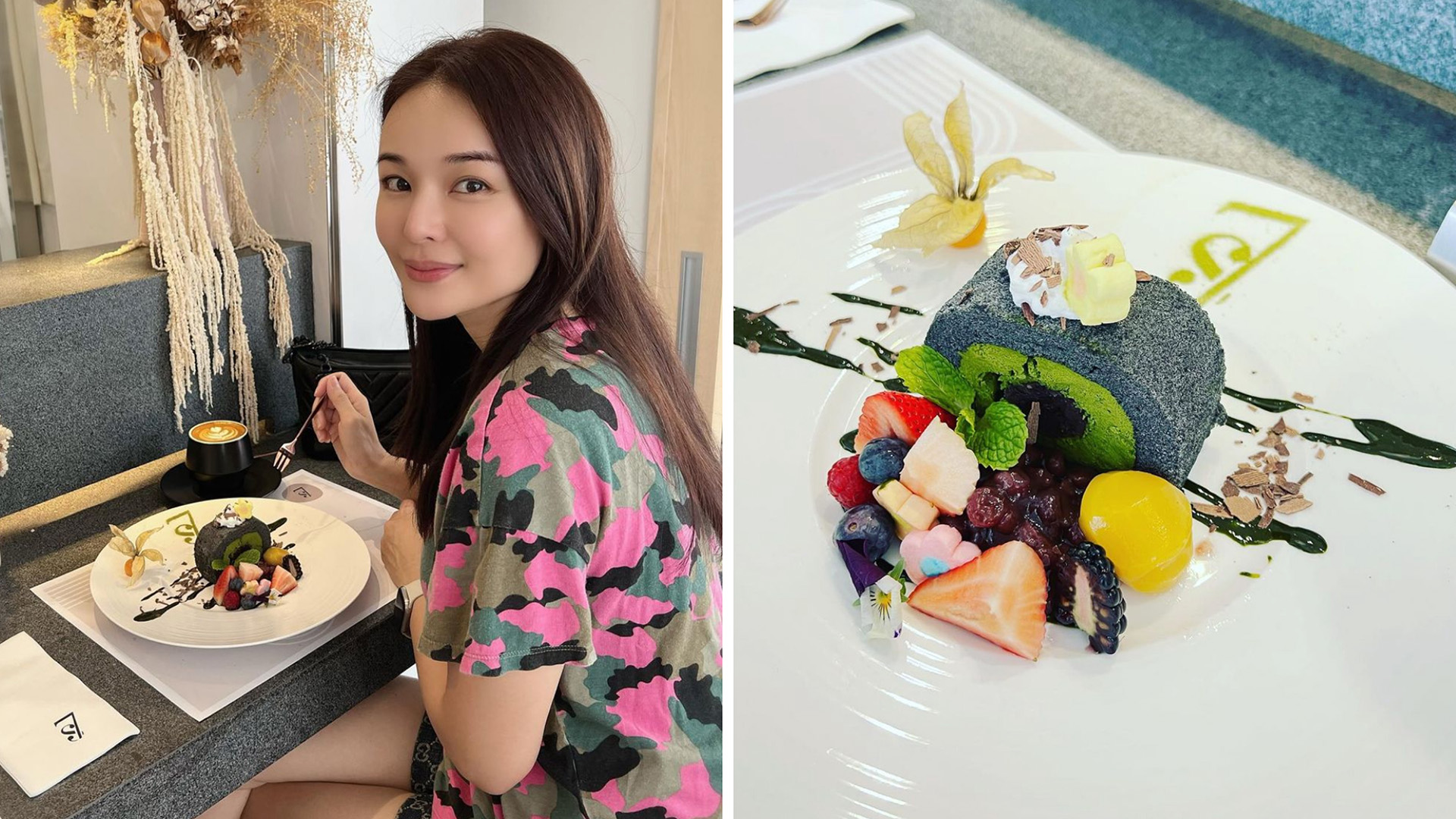 Apple Hong
What she ate: Cake and coffee
Yummy factor: Although Apple had only popped into Japanese cafe and tearoom Sevens Kissaten for coffee, she found herself ordering a slice of matcha azuki roll cake to go with her cuppa.. And she was delightfully surprised at how exquisite the presentation was with fresh fruits, edible flowers and marshmallows.