Foodie Friday: What The Stars Ate This Week (Feb 18-25)
All the photos that made us hungry this week.
This week, Christopher Lee received a yummy surprise from Fann Wong and Zed (even the actor's brother, Frederick Lee, was in on it), Yeo Yann Yann and Chin Han indulged in comforting ramen, Xiaxue got her bak chor mee fix at one of her usual haunts, and looks like Chen Xiuhuan has found her new favourite wanton mee. Read on for more.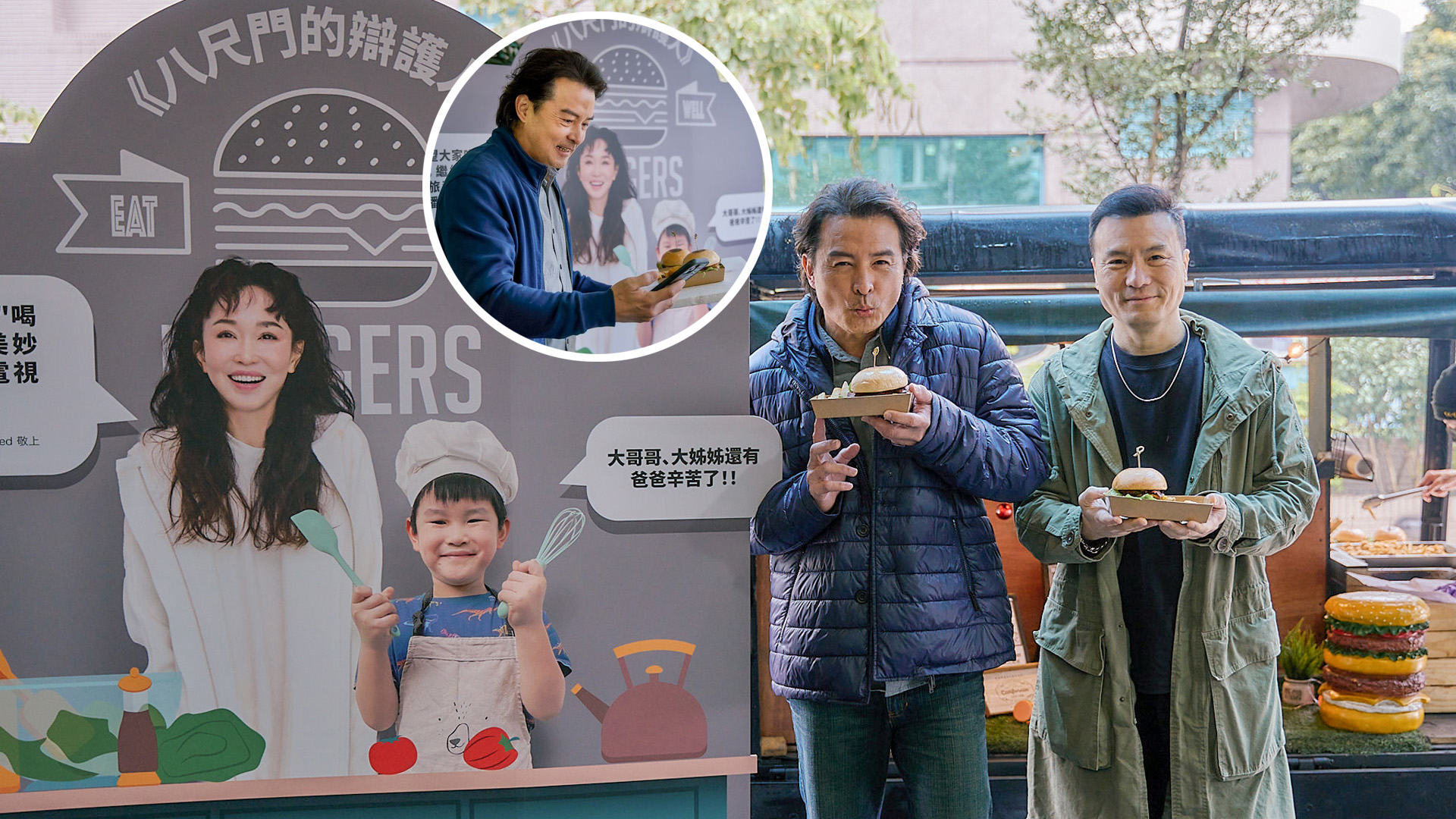 Christopher Lee
What he ate: Surprise burgers
Yummy factor: Christopher, who's currently filming a drama in Taiwan, received a surprise from Fann Wong, Zed, and younger brother Frederick Lee in the form of Hainanese chicken burgers. Unbeknownst to Chris, his loved ones had planned for a food truck filled with locally-inspired burgers to feed him and the rest of the crew on set. Though Fann and Zed could not visit him in person, they made an appearance in the form of life-sized printouts of themselves. How sweet!
Photo: Catwalk Asia/Facebook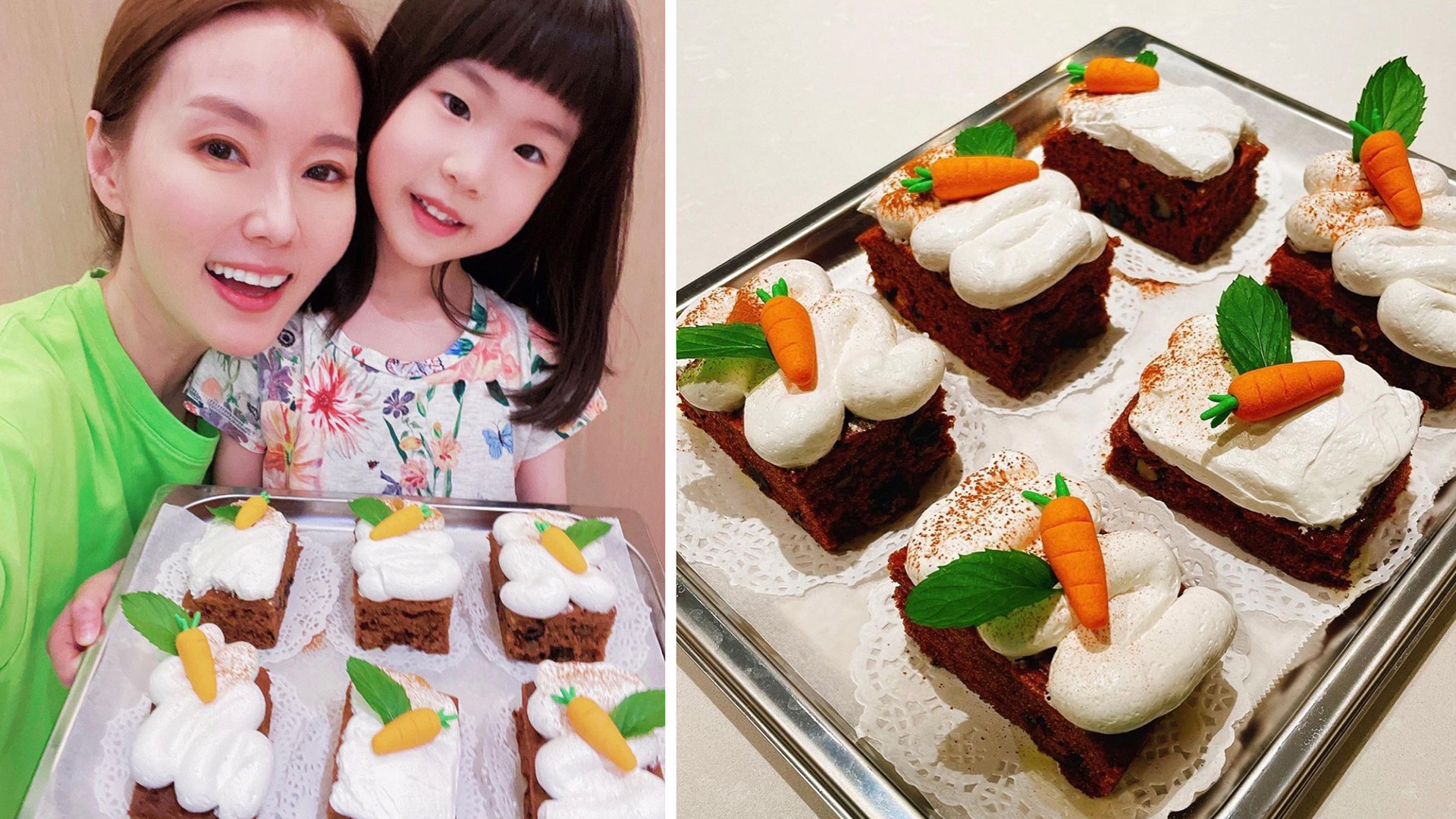 Yvonne Lim
What she ate: Singaporean flavours
Yummy factor: Yvonne got to have a taste of home at Singaporean-owned cafe 13 Hill in Taipei. The afternoon tea set featured local flavourites like bak kut teh, tau suan with you tiao, kueh dadar and even familiar beverages like the Singapore Sling and a cocoa espresso concoction that reminded Yvonne of a good ol' Milo Dinosaur.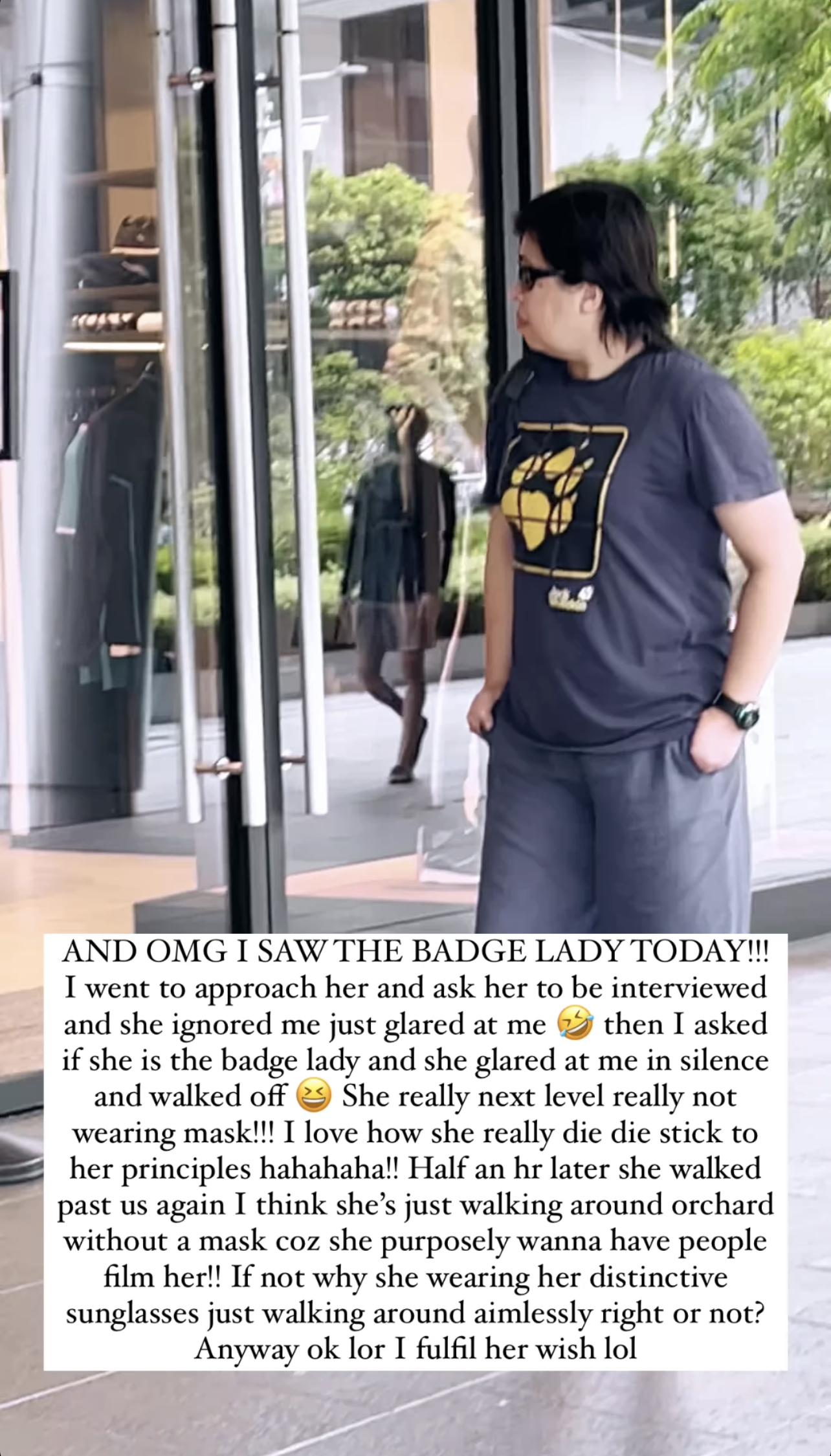 Xiaxue
What she ate: Bak chor mee
Yummy factor: There's no doubt that hawker stall Jofa Meepok has found itself a fan in Xiaxue. Instead of the usual ingredients, their elevated version of bak chor mee features a blend of different chillies and vinegars, and even includes seafood items like fresh clams, homemade beefballs and more. No wonder she finds it "addictive".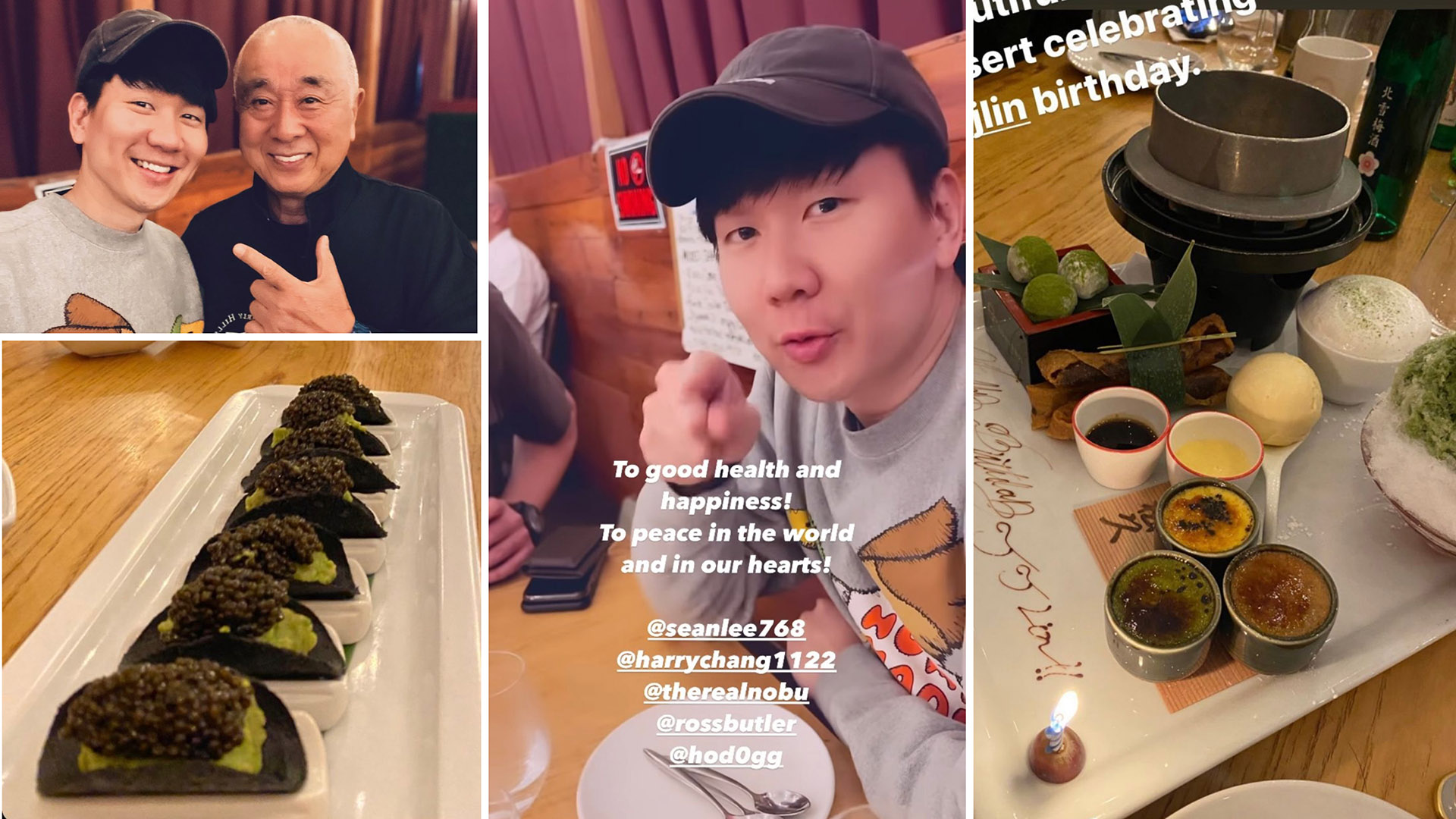 JJ Lin
What he ate: Love letters
Yummy factor: Remember when JJ declared that love letters are his favourite CNY treat? Well, the festivities may have concluded, but the snacking continues for both JJ and his mum aka the "love letter duo". Who else is still munching on their goodies?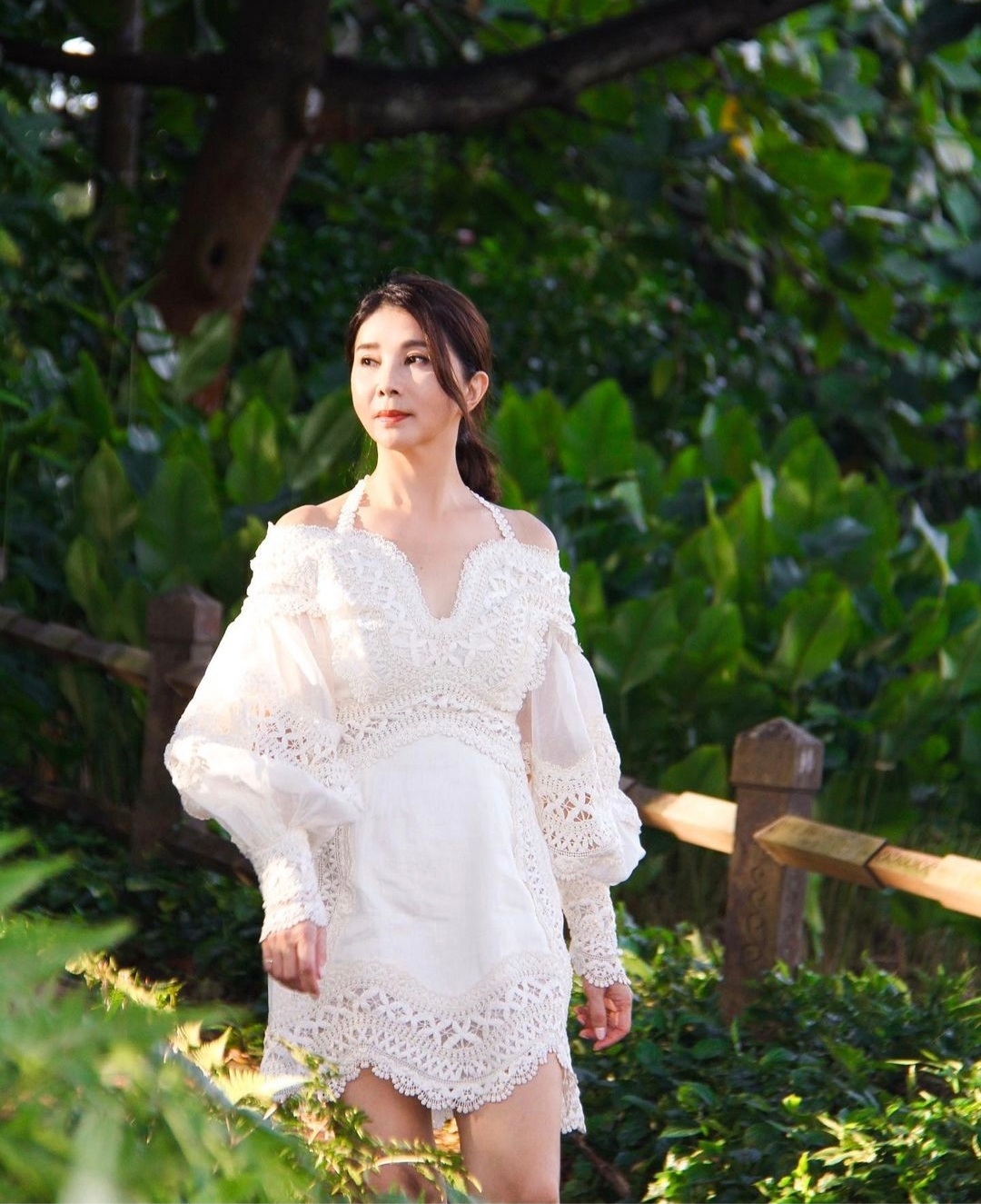 Chen Xiuhuan
What she ate: Wanton noodles
Yummy factor: Xiuhuan could not stop raving about the wanton mee she tapowed from Tanglin Halt food centre. The yummy dish came with plenty of fried pork lard and sliced green chilli, and dumplings generously filled with chunks of prawn.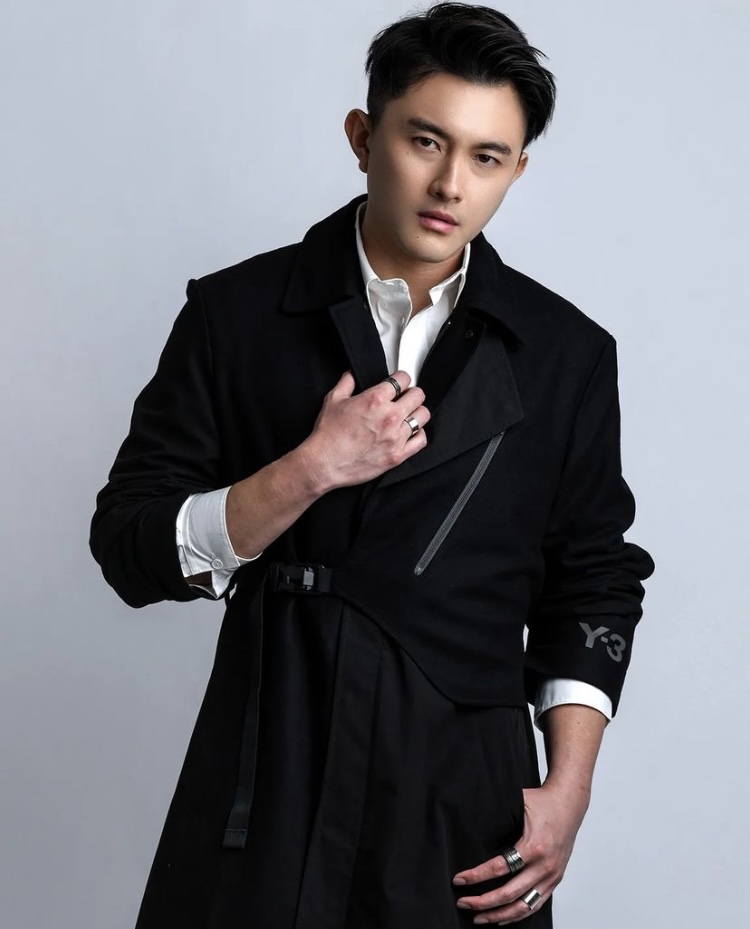 Shane Pow
What he ate: Tacos
Yummy factor: When in New York, eat as the New Yorkers do, and that includes queuing up for tacos from popular taco chain Los Tacos No. 1. For patiently standing in line, Shane rewarded himself with a trio of tacos filled with juicy grilled steak and generous scoops of guacamole.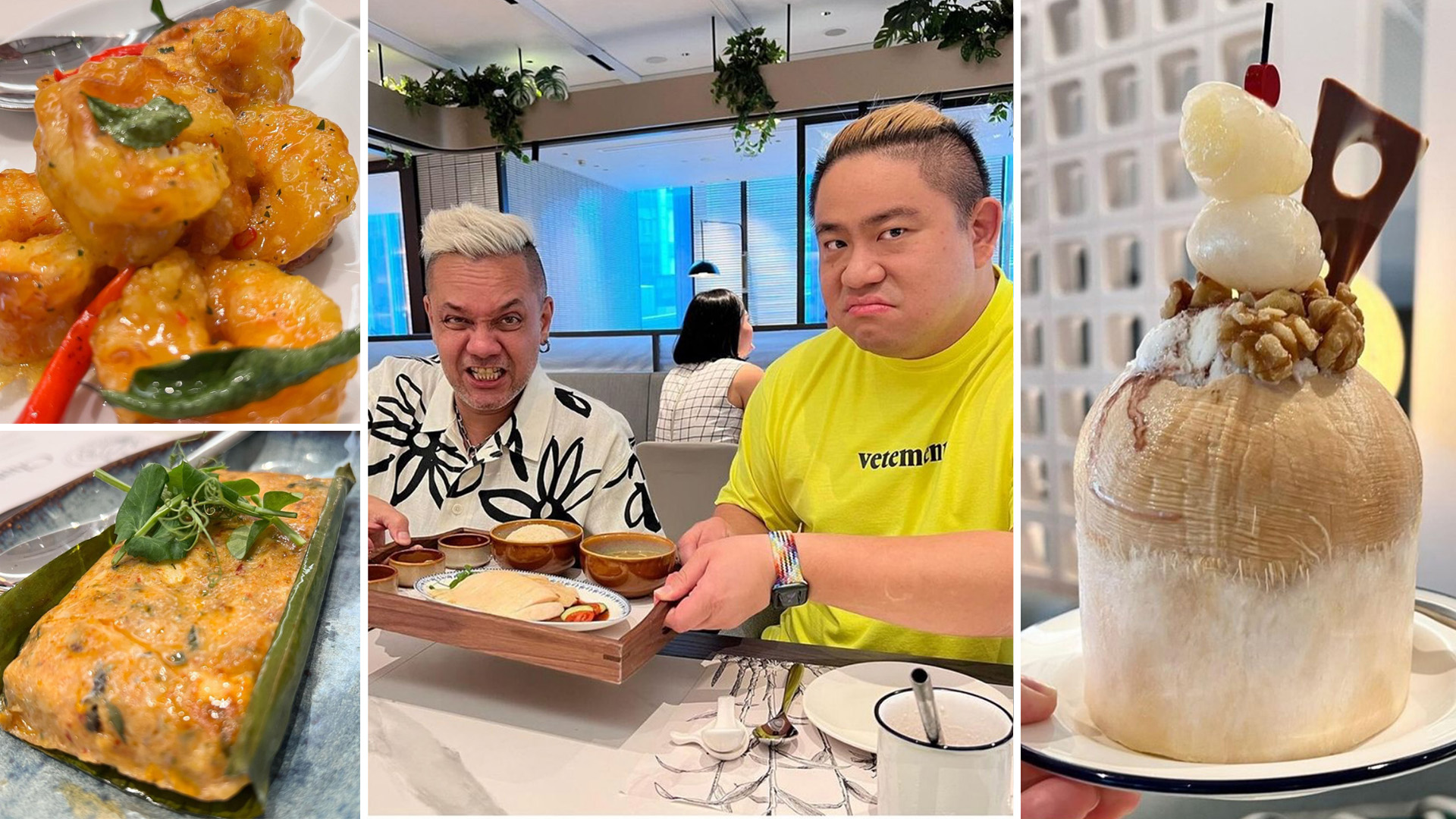 Justin Ang and Vernon A
What they ate: Batman-inspired calzony
Yummy factor: A cross between a pizza and a calzone, the bat-shaped treat by US pizza chain Little Caesars was inspired by the upcoming movie, The Batman. And no matter how the Muttons choose to share it between them, the potent combination of pepperoni, garlic sauce and cheese must have tasted delish all the same.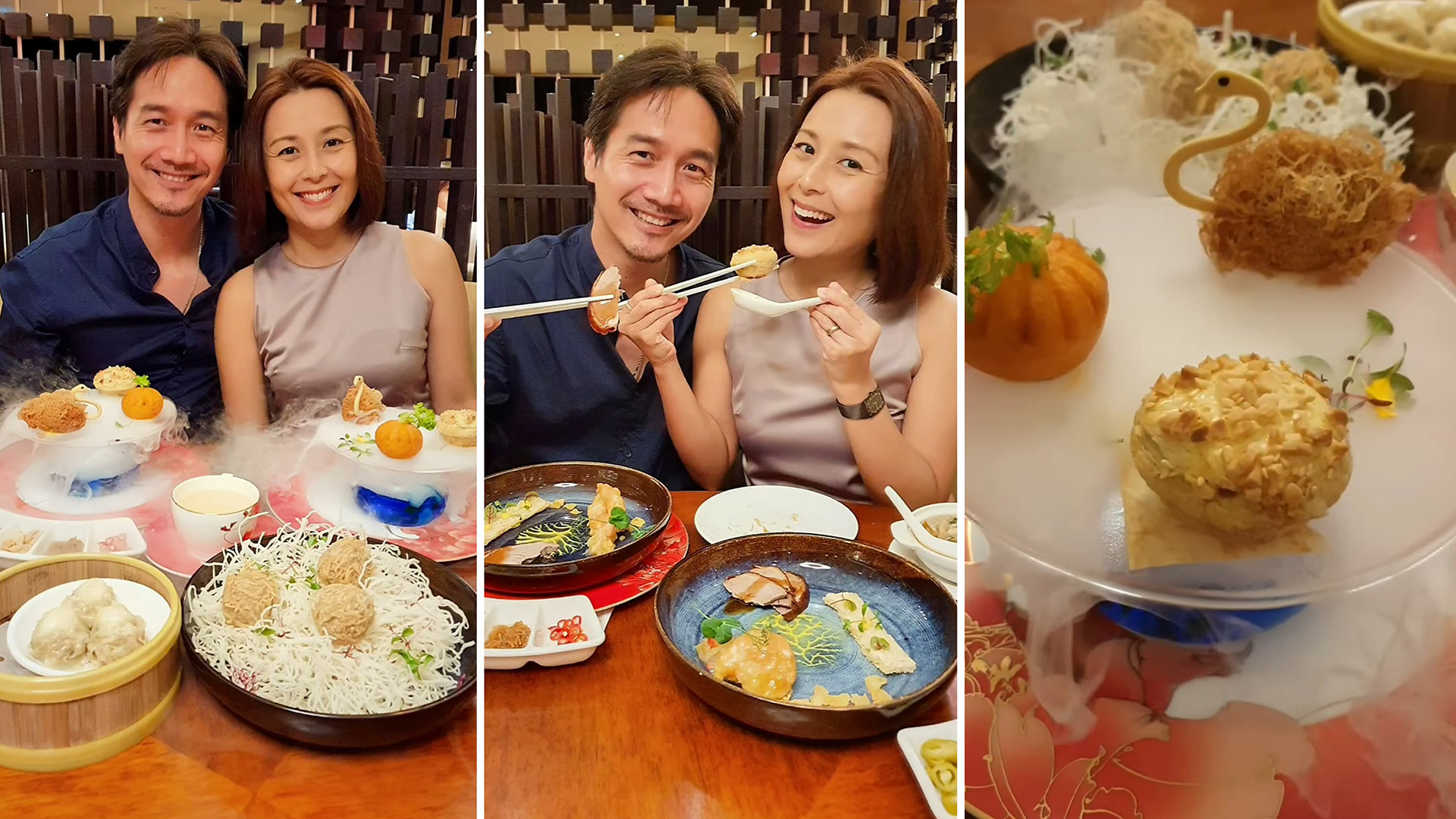 Priscelia Chan and Alan Tern
What they ate: Fancy dim sum
Yummy factor: Yum cha was dialled up a notch at Xin Cuisine, where Priscelia and Alan indulged in exquisite dim sum creations. Think barbeque pork pie, double-boiled dumpling soup with crab meat and dried scallops, pumpkin dumplings, roast duck with tea leaves, and more.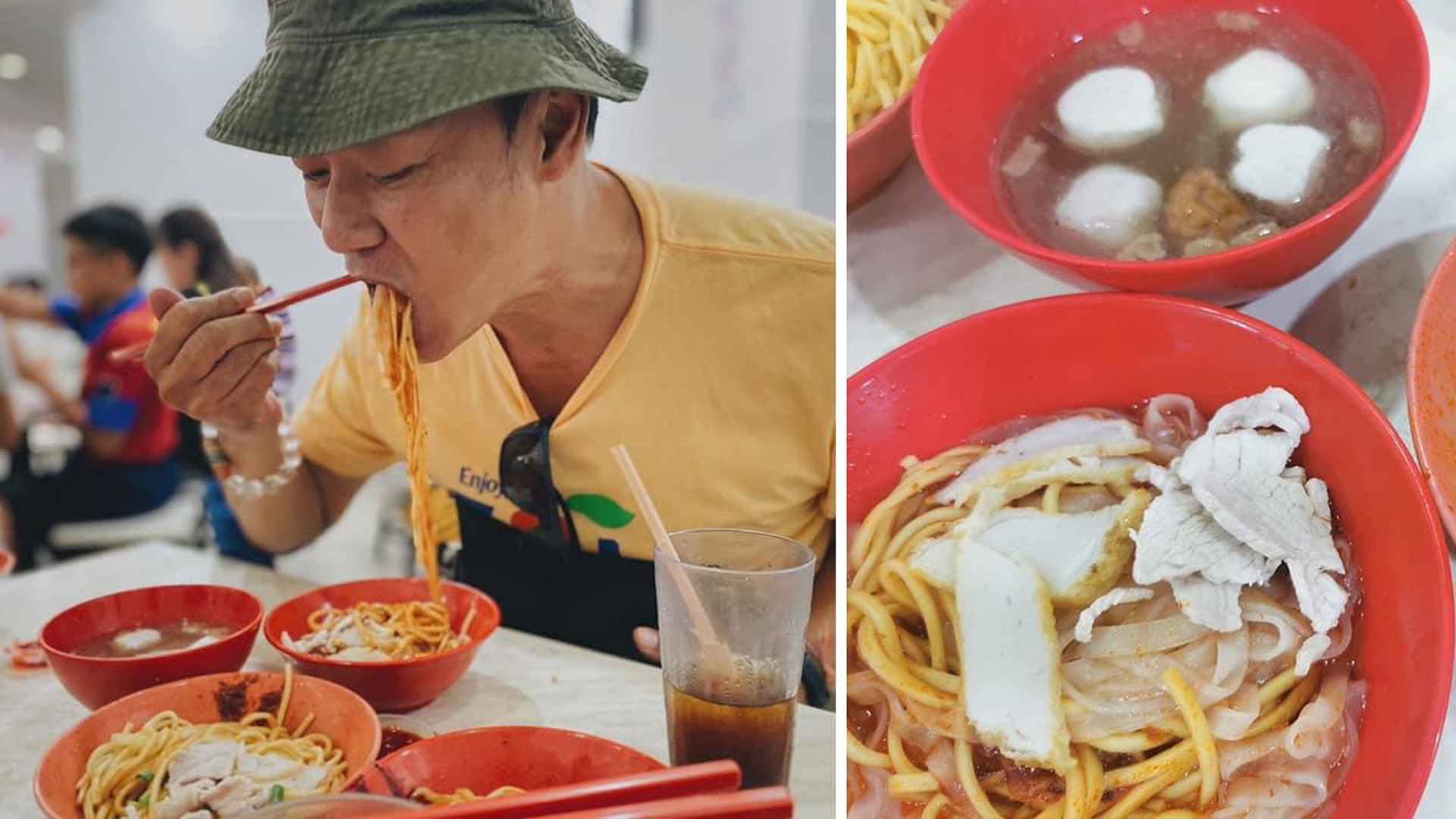 Thomas Ong
What he ate: Roast meats
Yummy factor: Not one to pass up on delicious nosh, Thomas, who is currently in Bangkok, made his way to Bib Gourmand recipient Choy for its roast meats. Well, of course he had to get his hands on their signature roast duck, crispy sio bak and wanton noodles — never mind that he may have ordered too much for two.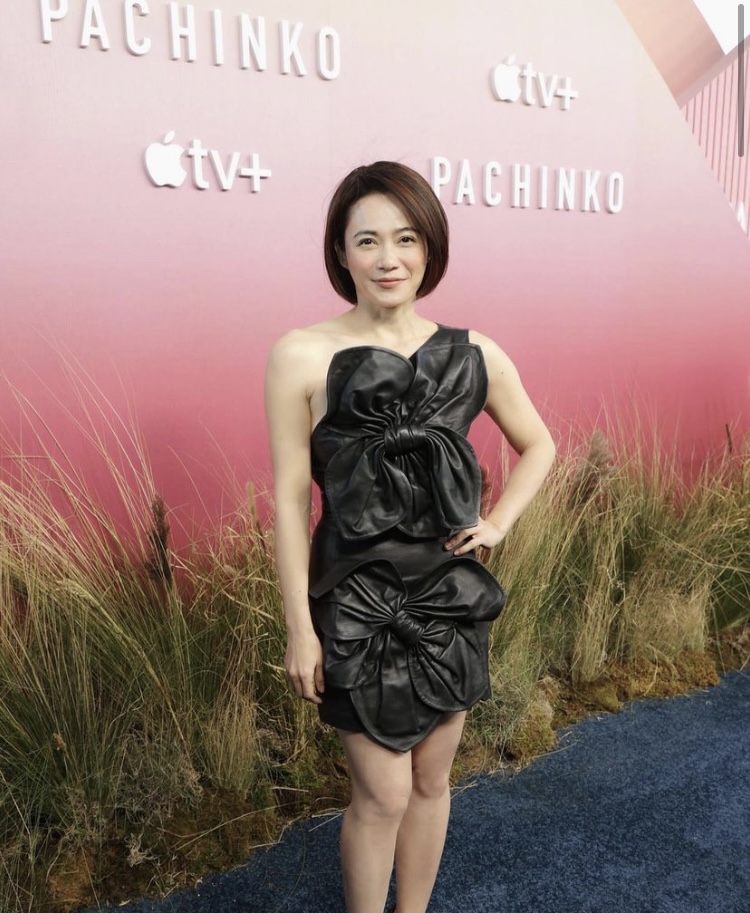 Yeo Yann Yann and Chin Han
What they ate: Comforting ramen
Yummy factor: There's nothing like slurping up a piping hot bowl of ramen on a chilly day. And that's what Yann Yann and Chin Han did at noodle bar Daikokuya in Los Angeles, where they are currently filming upcoming Disney+ series, American Born Chinese. The bowl of noodles is even larger than her face!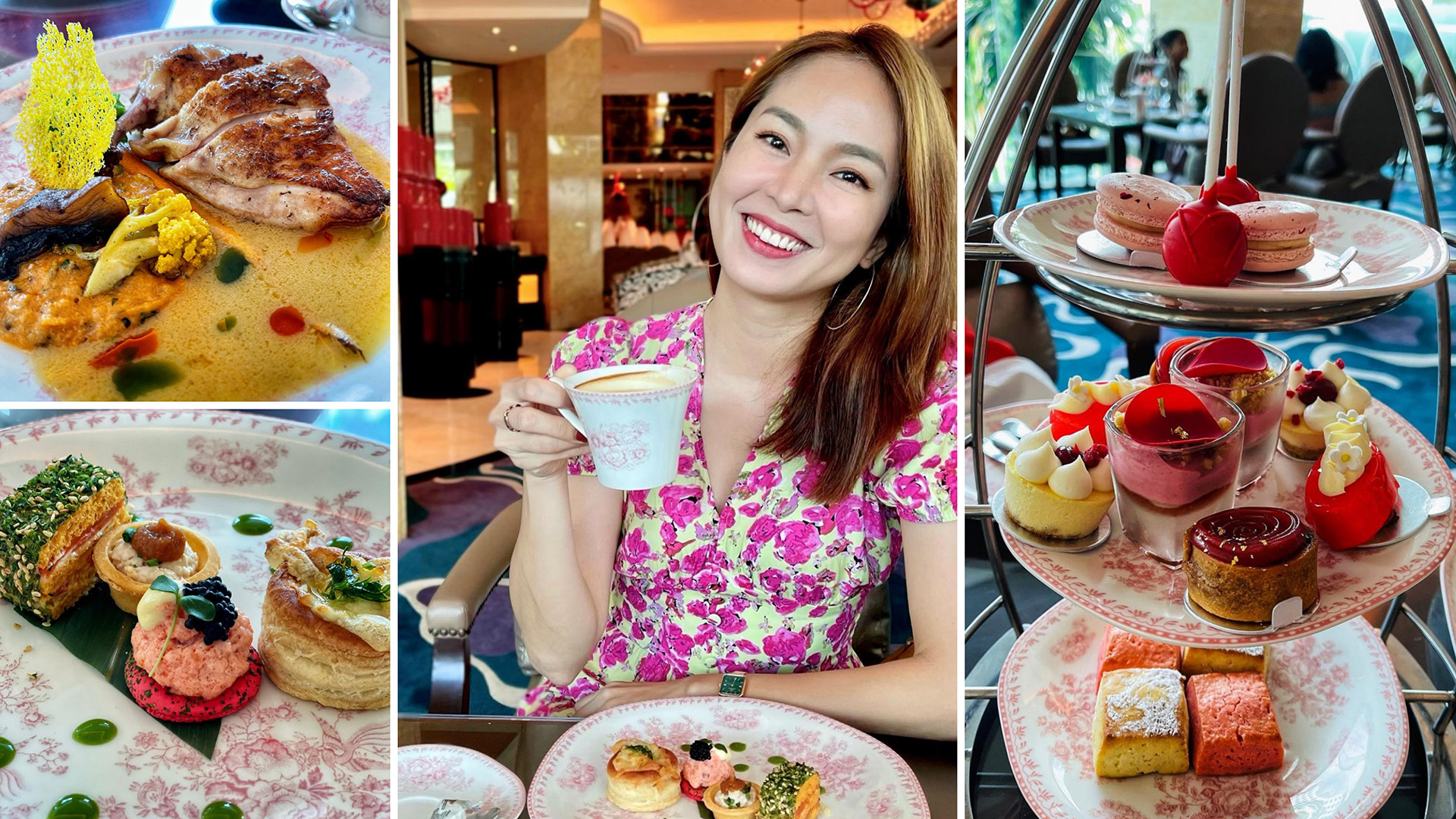 You Yi
What she ate: White Rabbit peanut nougat ice lolly
Yummy factor: What's better than White Rabbit Candy ice cream? Well, White Rabbit peanut nougat ice lolly apparently. For You Yi, the combination of peanuts, nougats and the nostalgic taste of White Rabbit sweets is practically irresistible.
Michelle Wong
What she ate: Ayam geprek
Yummy factor: Michelle spiced up her weekend at cosy resto Mrs Hen, where she enjoyed an addictive plate of ayam geprek. Think Indonesian-style smashed fried chicken mixed with sambal, with Indomie noodles. While she found the noodles a little oilier than usual, it was more flavourful and the chicken fried to perfection. As for the signature housemade chilli, it was a real force to be reckoned with.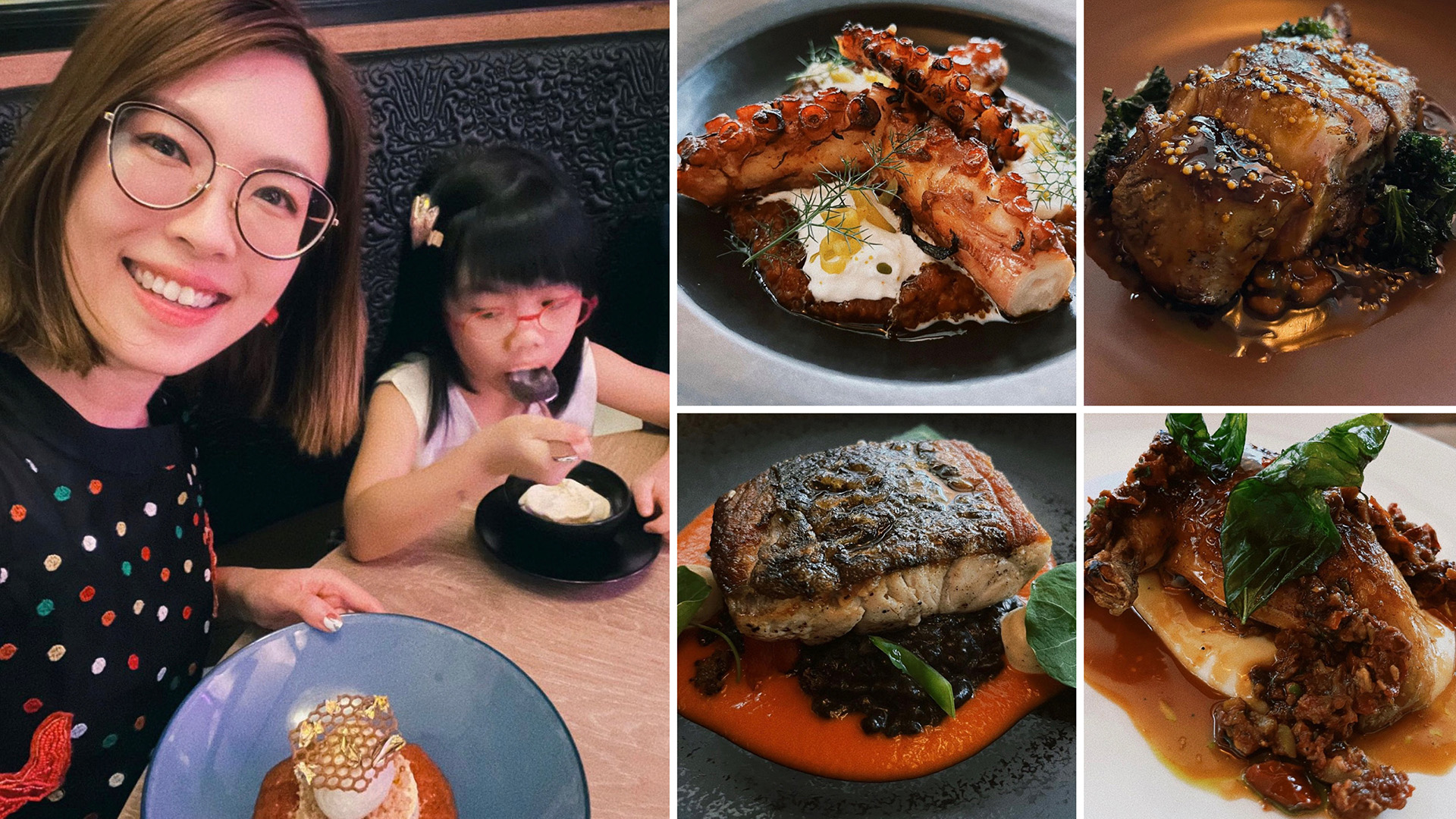 Siau Jiahui
What she ate: Fried Hokkien mee
Yummy factor: The YES 933 DJ, who has been compiling a list of the best Hokkien mee places, succumbed to her cravings and tapowed some freshly-fried dry-style HKM from popular hawker stall Original Simon Road Hokkien Mee. Although her noodles had turned cold by the time she got home, it was a shiok experience nonetheless.
Rui En
What she ate: Brunch
Yummy factor: Brunch at Yeast Side cafe proved to be a sumptuous affair for Rui En and her pals, where they had everything from all-day breakfast to banana nut butter toast and truffle fries. Perfect for a leisurely catch-up sesh.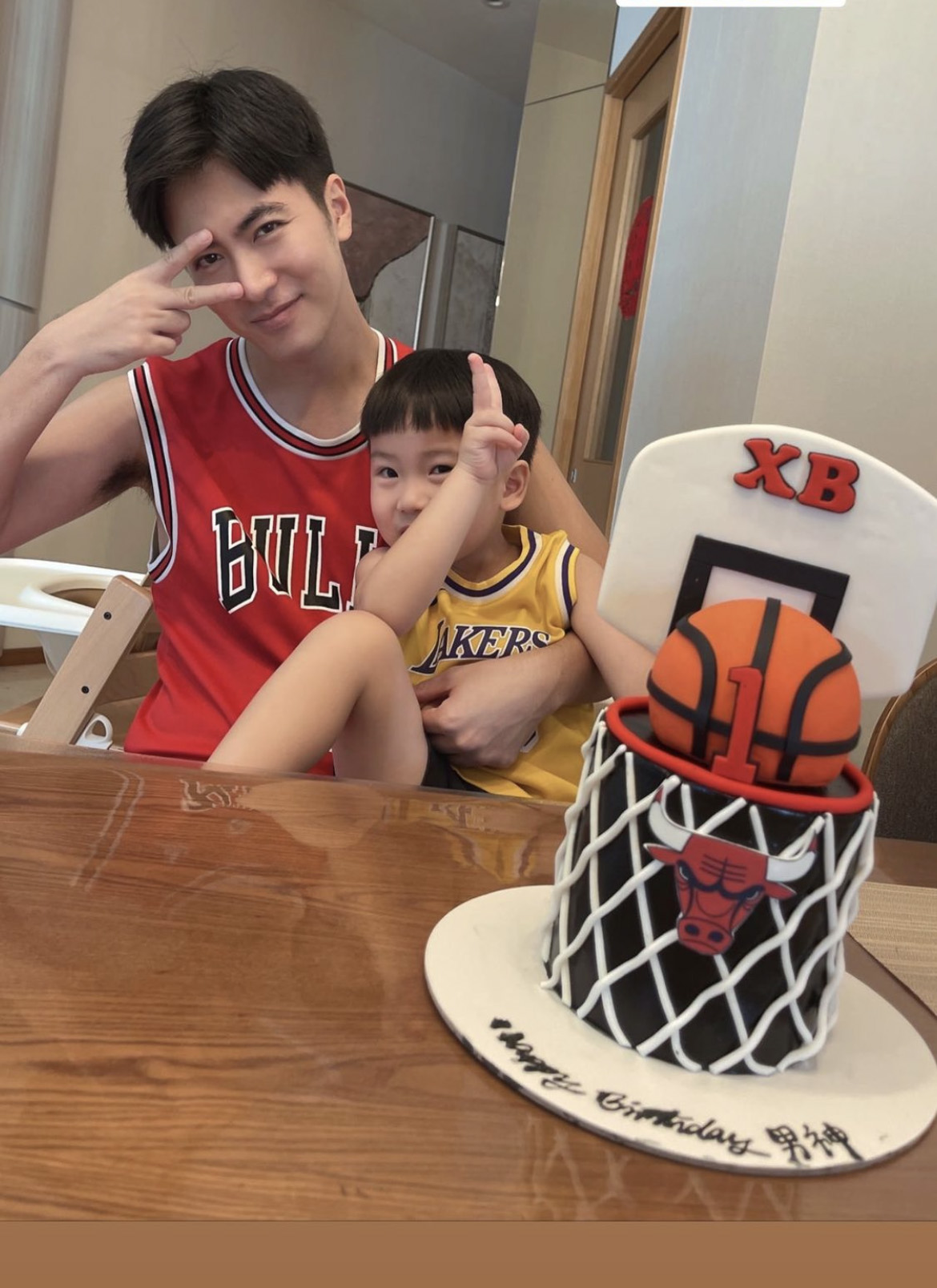 Xu Bin
What he ate: Basketball-themed cake
Yummy factor: Xu Bin, who turned 33 on Feb 19, celebrated his special day with an impressive cake inspired by NBA team Chicago Bulls. And clearly Xu Bin's a fan of the team, considering how he donned a matching jersey for the snap. Now we can't help but wonder what flavour lies within the cake.
Kym Ng
What she ate: Alfresco dinner
Yummy factor: After clocking in her steps for the day with an evening run, Kym headed for an alfresco dinner of what looks like zi char specials. We've got our eye on that tempting plate of salted egg fried fish skin.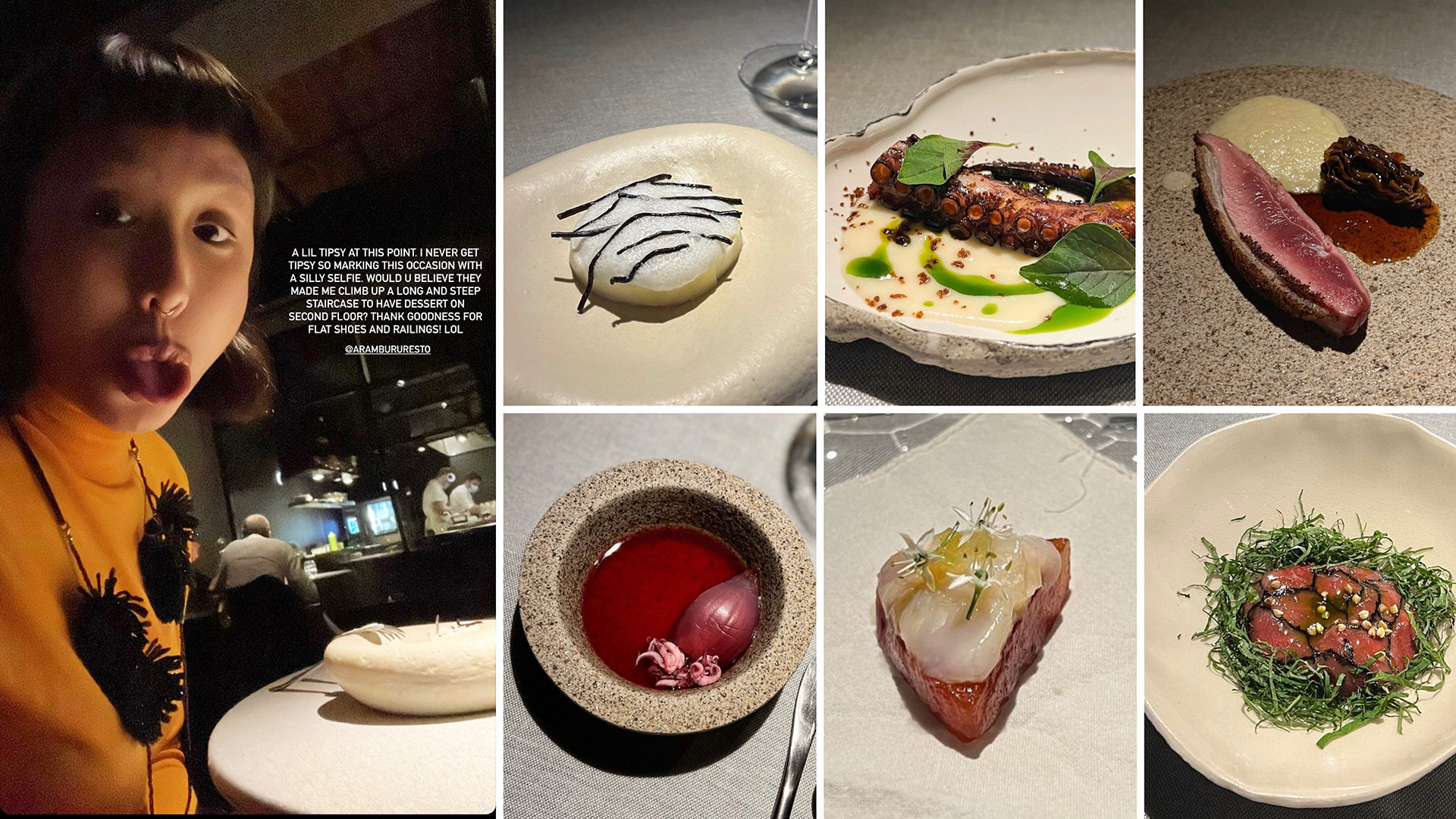 Rosalyn Lee
What she ate: Teochew-Cantonese eats
Yummy factor: For Rozz, a meal at San Shu Gong Private Dining is a treat to say the least. Her favourites include deep-fried sea cucumber drenched in gravy (according to her, it tastes just like fatty meat without the fat), peppery pig stomach soup, braised goose, and deep-fried water chestnut cakes for dessert.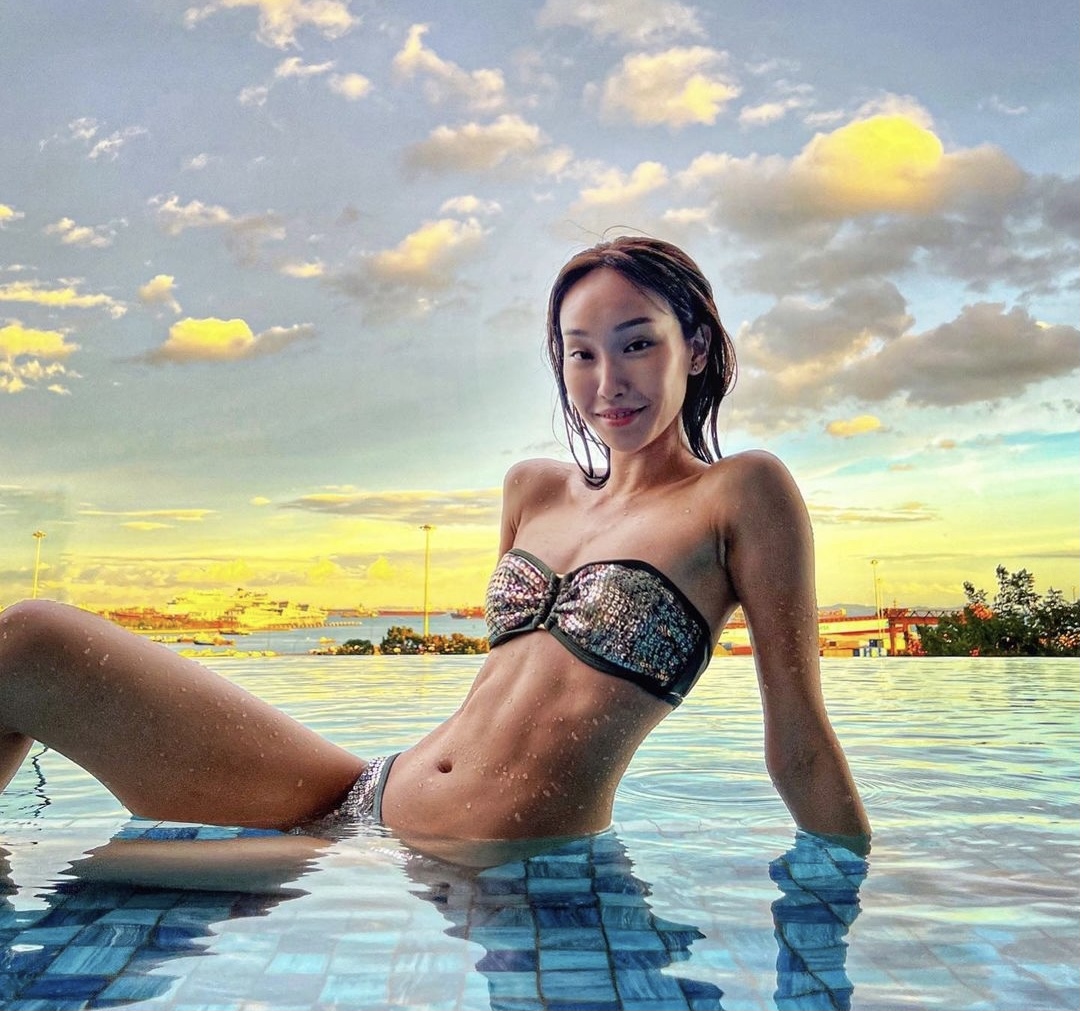 Constance Lau
What she ate: Sushi galore at Sushiro
Yummy factor: After a long day at work, a sushi feast was probably in order for Constance, who couldn't look happier to be tucking into the spread in front of her. And when there are countless options whizzing past on the conveyor belts in front of you, why not try them all?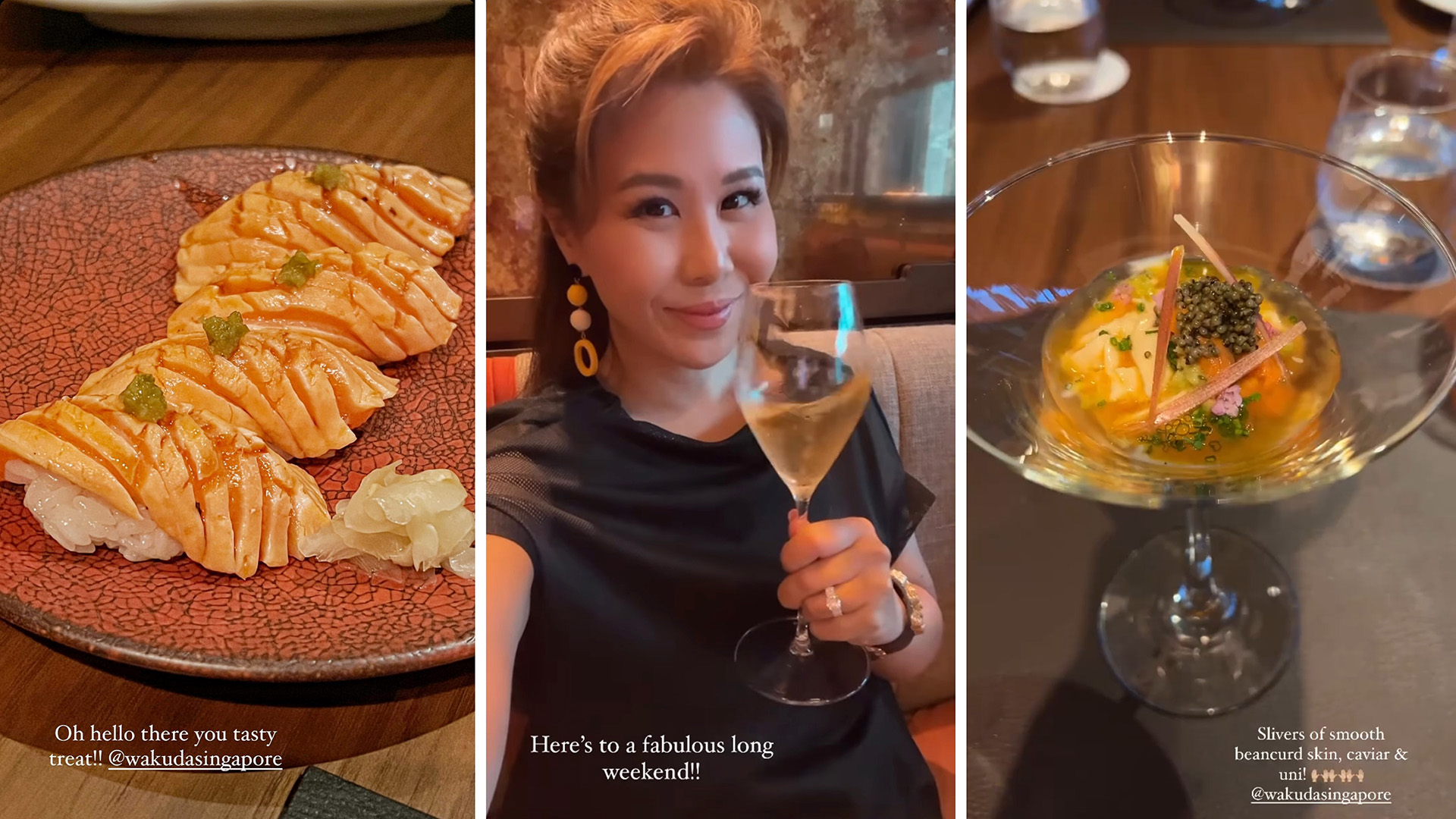 Yasminne Cheng
What she ate: Italian lunch
Yummy factor: Yes, Yaz is still living it up in the Maldives. The Class 95 DJ cycled 3km to her lunch destination for a delectable Italian meal comprising of bucatini tossed in melted cheese and butter, breaded chicken with parmesan and aglio olio, and breads with flavourful dips. The coma-inducing meals are probably why she's been napping more than usual during her vacay.
Irene Ang
What she ate: Unique pairings
Yummy factor: Red wine and curry chicken? It's a yes for Irene, who enjoyed the unusual pairing at Ling Ling by The Wine Company. Plus, the baked camembert — sweetened with apples and raisins and enjoyed with sliced baguette — was a winner in her book.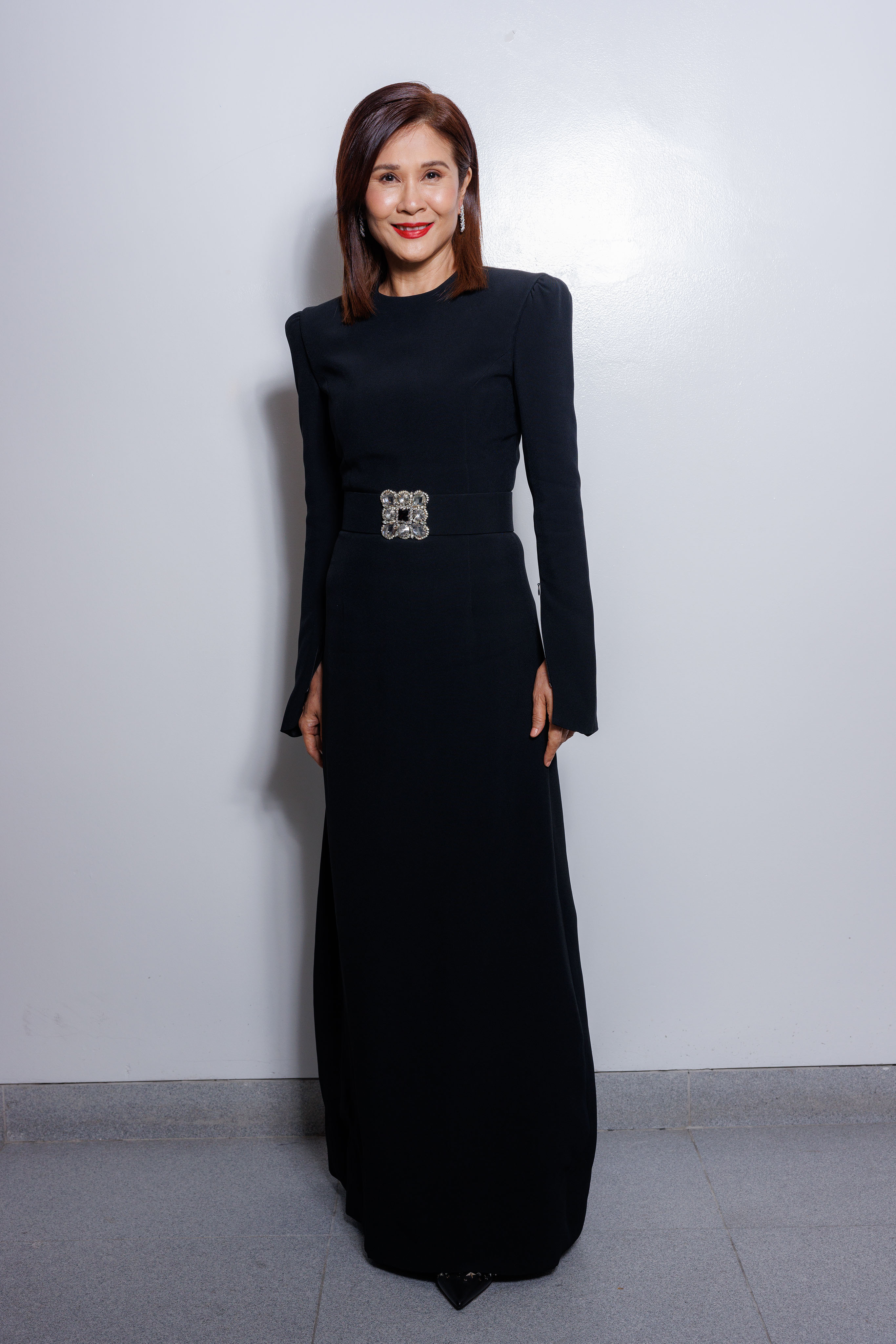 Lin Meijiao and Chantalle Ng
What they ate: Brunch
Yummy factor: Along with their pooches, Meijiao and Chantalle chased away the Monday blues with a leisurely, hearty brunch. And while we didn't manage to get a peek of what Chantalle ate, mum Meijiao opted for a delish meat-free eggs benedict with plenty of 'shrooms and hollandaise sauce.