Foodie Friday: What The Stars Ate This Week (Feb 4-11)
All the photos that made us hungry this week.
This week, the Muttons had "the best lor mee" ever, Sharon Au satisfied her craving for old-school putu piring, JJ Lin indulged in his favourite Chinese New Year snack, and Chen Xiuhuan whipped up laksa and rojak with a twist for celeb pals like Aileen Tan, Chen Hanwei and Pan Lingling. Read on for more.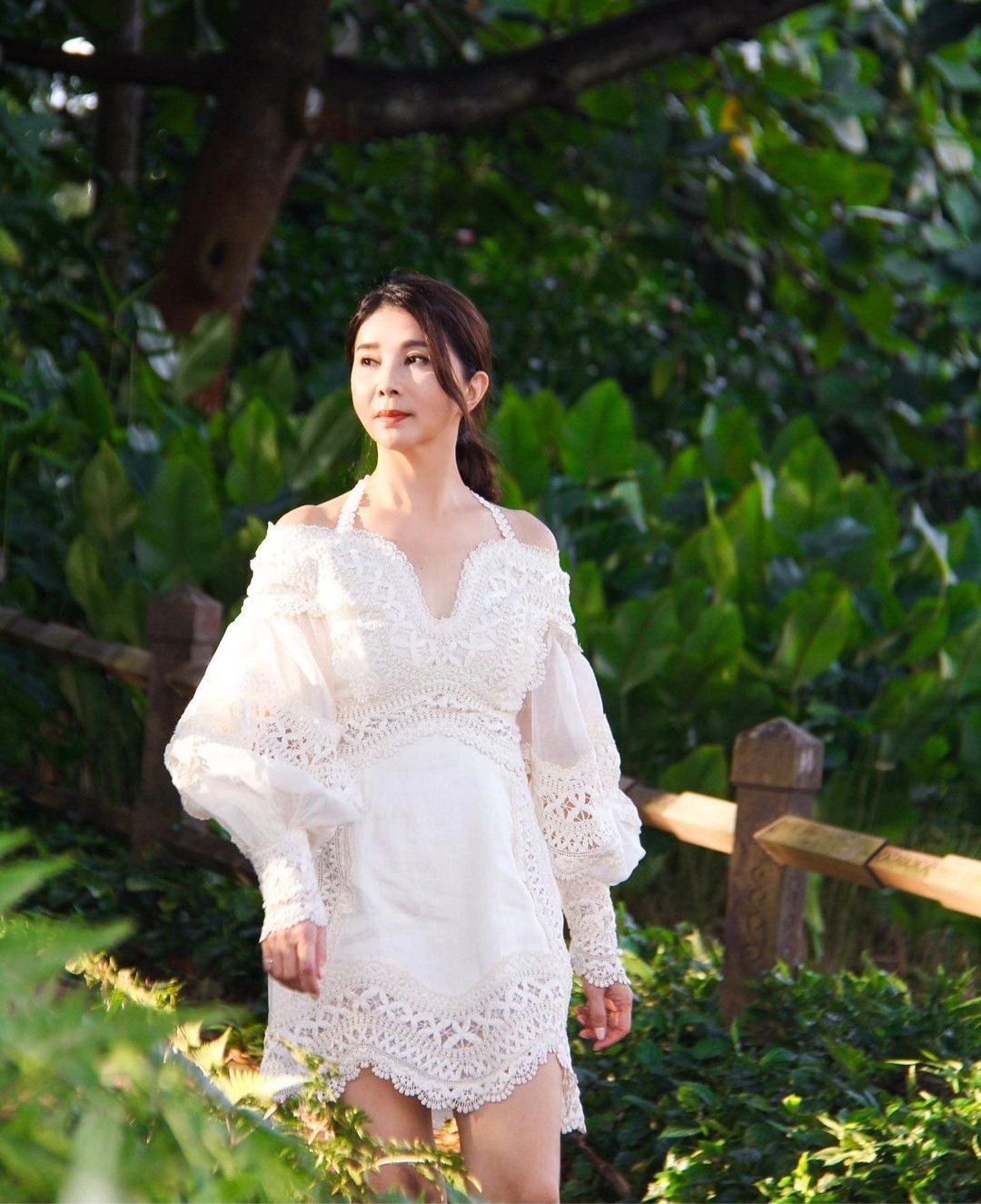 Chen Xiuhuan
What she ate: Homemade laksa and rojak
Yummy factor: Ever the generous host, Xiuhuan made sure to prepare a delish meal for celeb pals Aileen Tan, Terence Cao, Chen Hanwei, Pan Lingling, and Huang Shinan when they visited — colourful fruit rojak and luxe laksa with prawns, hard-boiled eggs, abalones and paired with freshly fried keropok. Okay, now we are tempted to have our laksa with prawn crackers.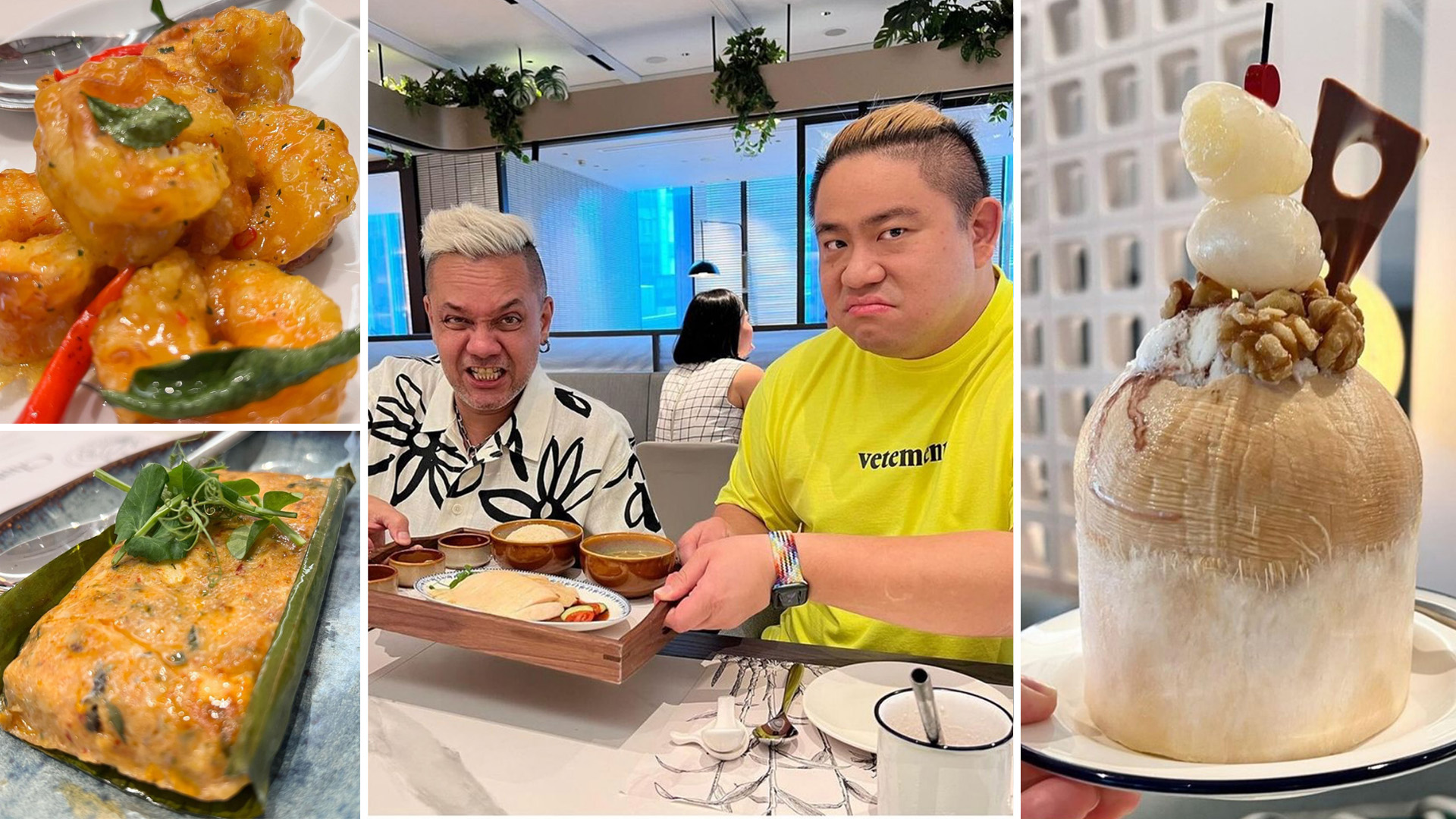 Justin Ang and Vernon A
What they ate: Lor mee
Yummy factor: The Muttons finally got the chance to check out the ultra popular Xin Mei Xiang lor mee at Balestier Road and boy were they blown away. The bowls of lor mee came generously topped with ingredients like braised meat and shredded fish, and its thick gravy was sublime with a touch of vinegar and chilli. It was so good, they declared it the best lor mee they've ever had.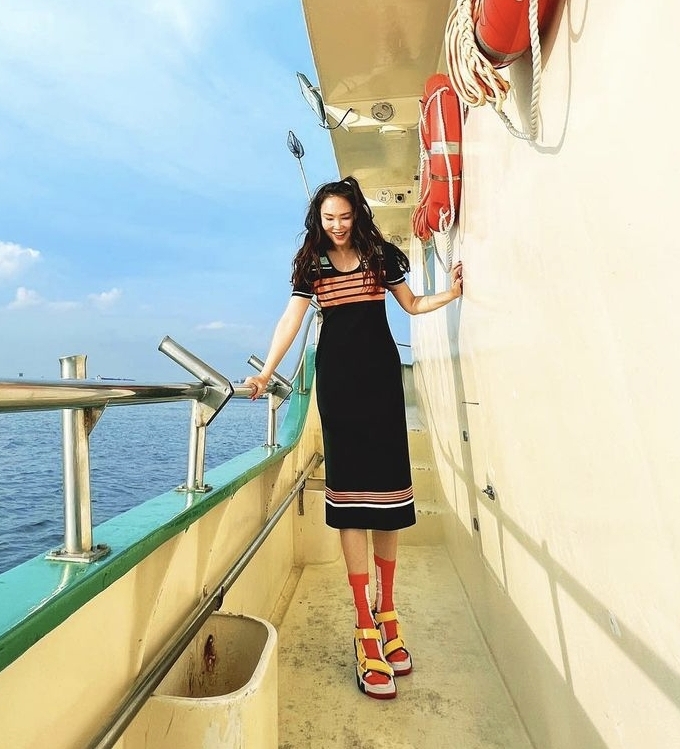 Fann Wong
What she ate: Hearty nosh at Surrey Hills Grocer
Yummy factor: "Chinese New Year is all about feasting," wrote Fann. And feast she did. Check out that beam as she tucked into the fried chicken burger with slaw, pan-fried salmon with creamy risotto, avocado toast, and thick-cut fries in front of her. We sure hope she was sharing.
Yvonne Lim
What she ate: All things huat
Yummy factor: Clearly, Yvonne's personal brief for CNY was "go big or go home". Not only did her gift packages for friends include five thoughtfully-curated handmade goodies (how cute is the tiger-striped butter cake), her larger-than-life yusheng was arranged directly on her dining table. It featured the cutest tiger, and was put together with plenty of shredded greens, mandarin slices and cherry tomatoes.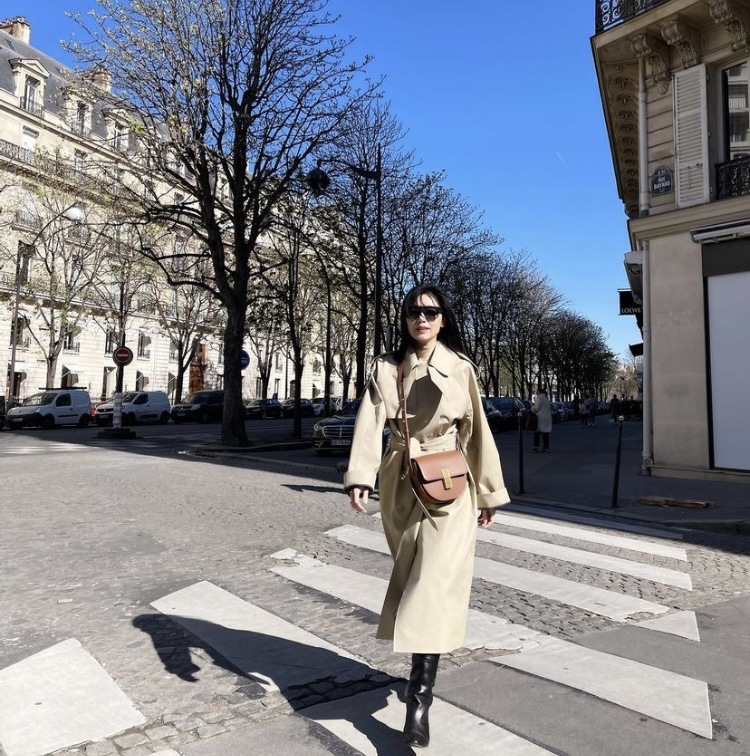 Sharon Au
What she ate: Putu piring
Yummy factor: Sharon's on a mission to indulge in all her favourite local eats while in Singapore, and that includes putu piring. She specially made a trip to tapow the traditional Malay steamed rice flour cakes from the popular Haig Road Putu Piring. Her favourite filling? Gula melaka.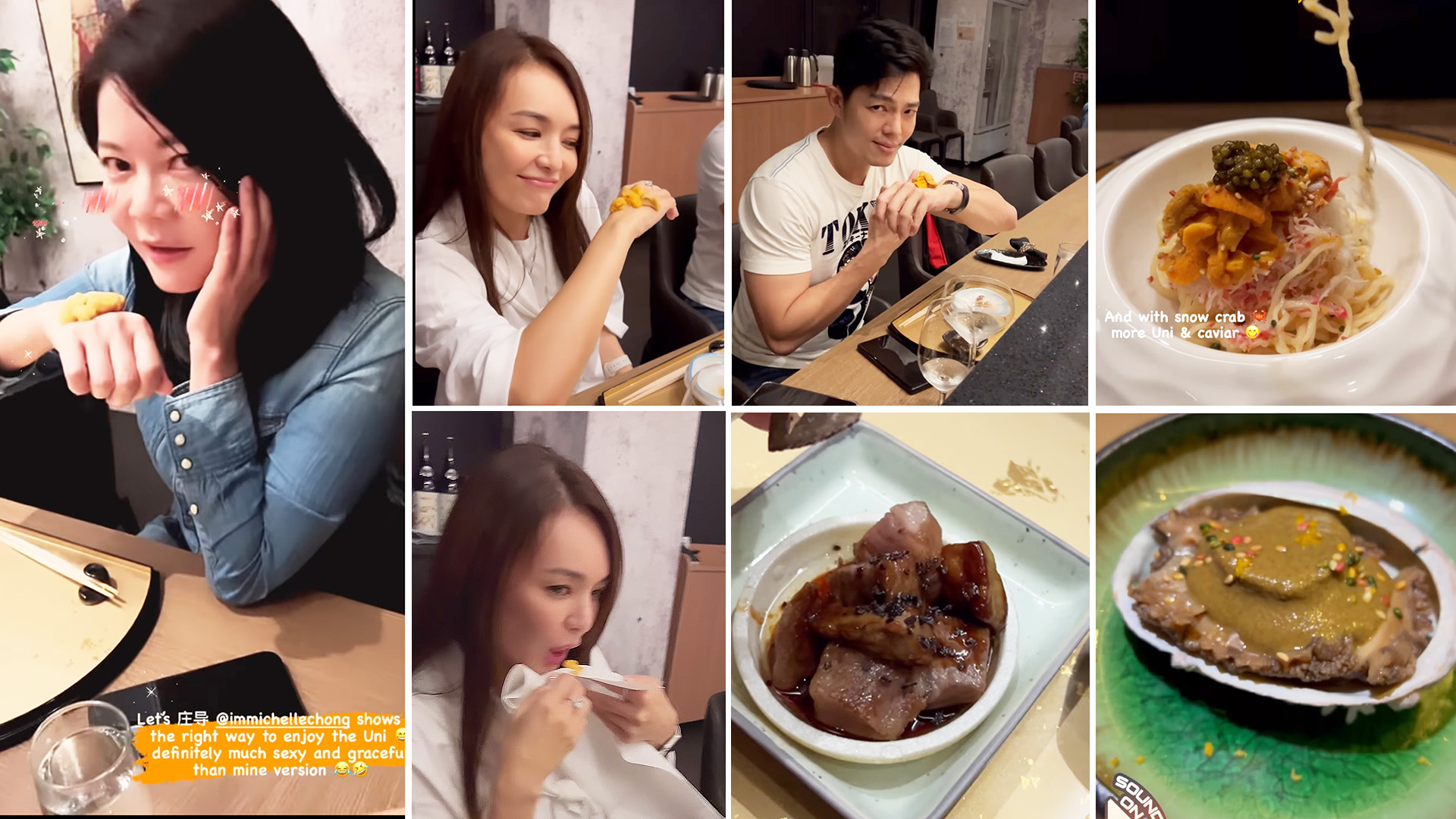 Apple Hong, Zhang Yaodong and Michelle Chong
What they ate: Omakase bites
Yummy factor: Safe to say, their fancy dinner at Japanese restaurant Jisho was accented with plenty of fresh seafood, caviar, and touches of edible gold. And while both Apple and Yaodong were egged on by Michelle to look as sexy as possible while savouring the buttery sea urchin off the back of their hands, only Yaodong successfully rose to the challenge. Apple ended up dropping hers on the napkin to everyone's amusement, "but still [looked] very pretty lah".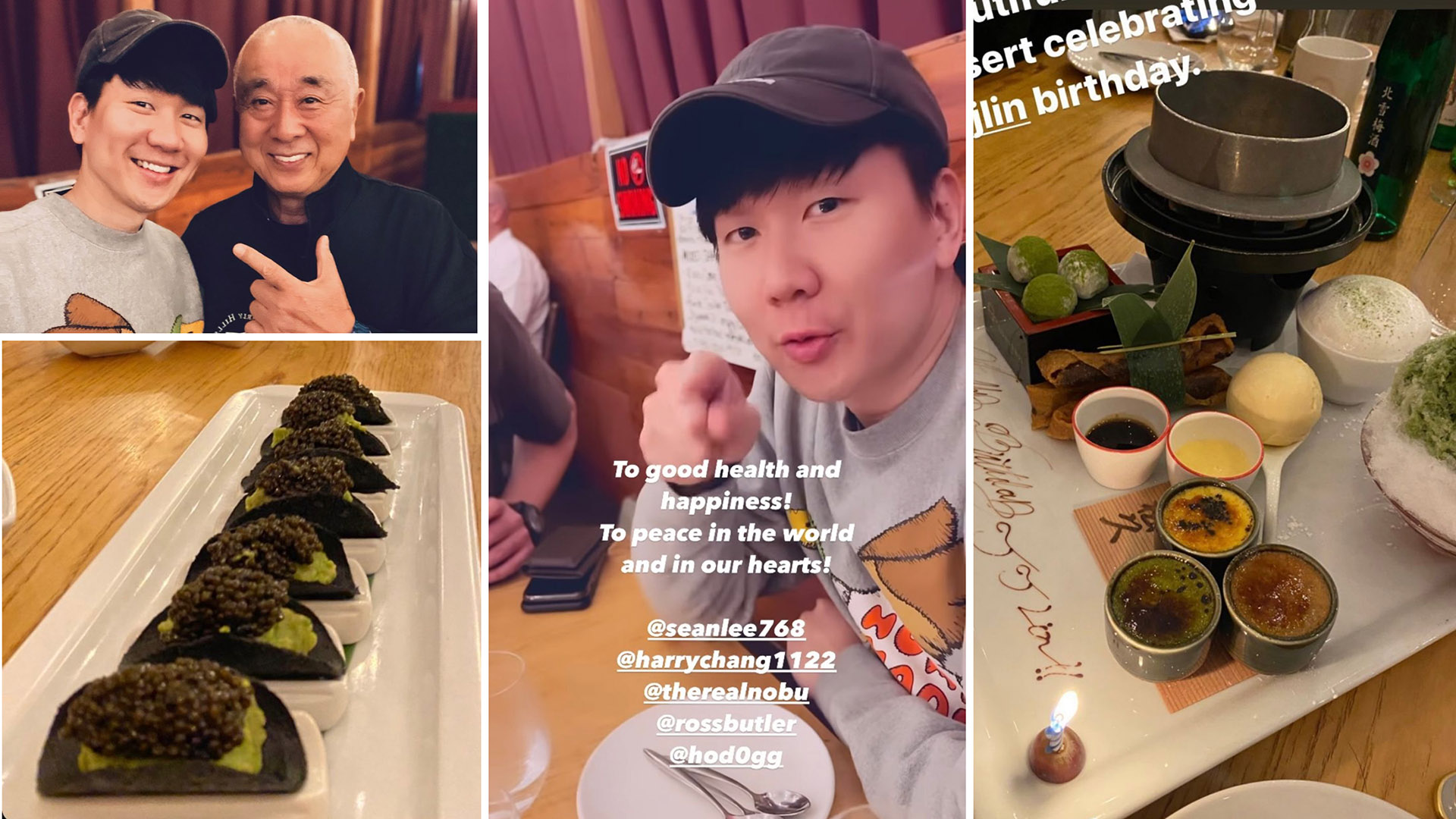 JJ Lin
What he ate: Love letters
Yummy factor: Despite the abundance of fancy CNY goodies, JJ has declared that love letters are his favourite festive snack of the season. There's just something about the crisp coconutty wafer treat that's oh-so-delicious.
Vivian Lai 
What she ate: All things prawn
Yummy factor: Vivian had a slurping good time at the newly-opened Fei Lou Fatt, where she had both their signature "Fei Lou" noodles with pork ribs, prawns and abalone, as well as the fusion big prawn-zuke, which is inspired by the Japanese dish ochazuke. Instead of dashi broth, here you pour umami-filled prawn broth over Japanese rice, big prawns and a house-made fried rice cracker.
Thomas Ong and Carole Lin
What they ate: Hearty nosh
Yummy factor: From crab cornettos infused with wasabi to the roasted cod and wagyu rump rendang, Thomas and Carole certainly had the full works — including dessert — at multi-concept dining space The Refectory.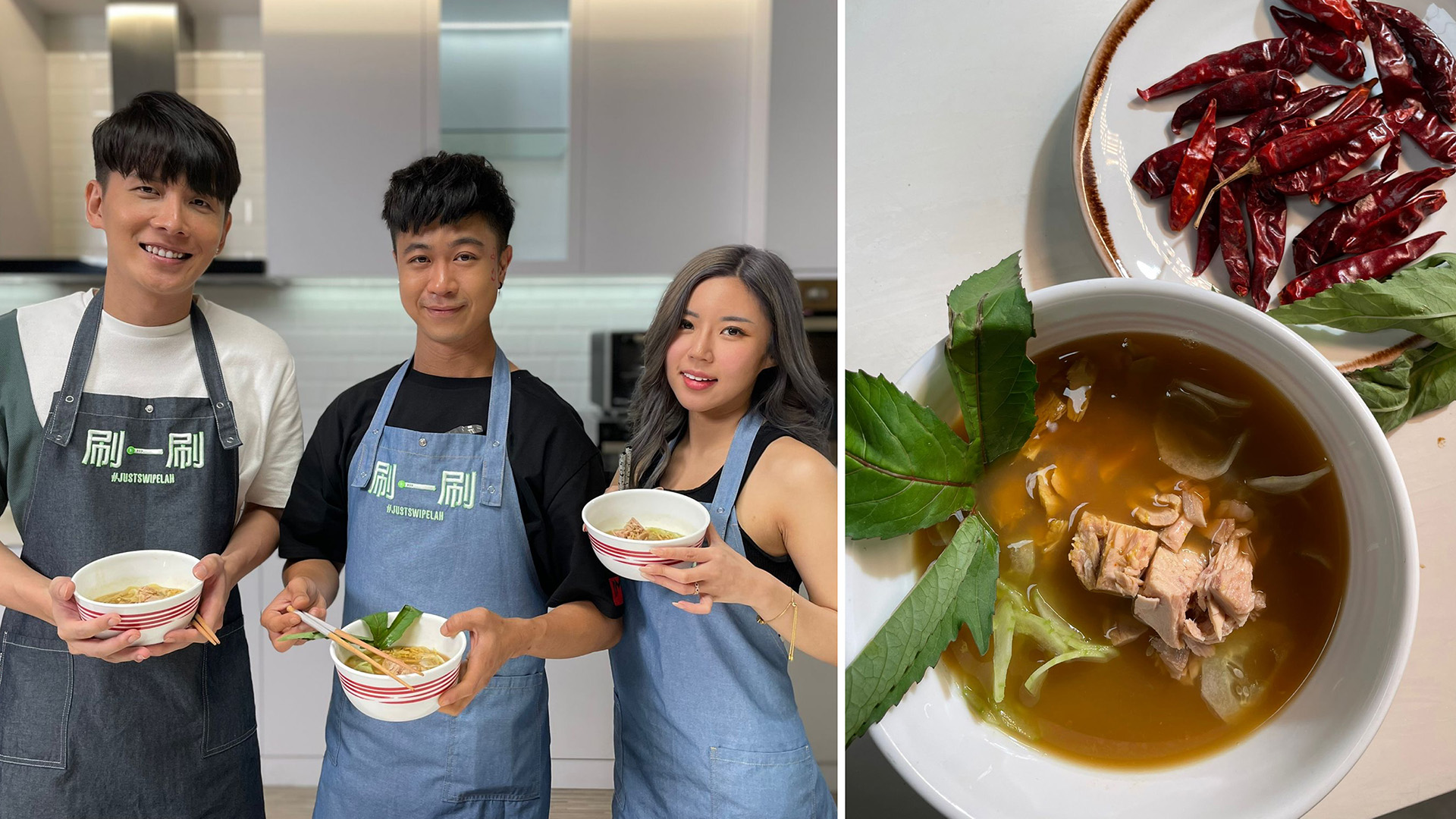 Maxi Lim 
What he ate: Assam laksa with a twist
Yummy factor: Who knew Maxi is so adept in the kitchen? Despite being tricked into thinking that he'll have help from his wife, influencer Lizy Teo, in whipping up a meal together on #JustSwipeLah, the actor handled the impromptu challenge with aplomb. Not only did he cook the assam laksa with zucchini noodles from scratch, he even gave it his own twist. Check out how it all went down on #JustSwipeLah.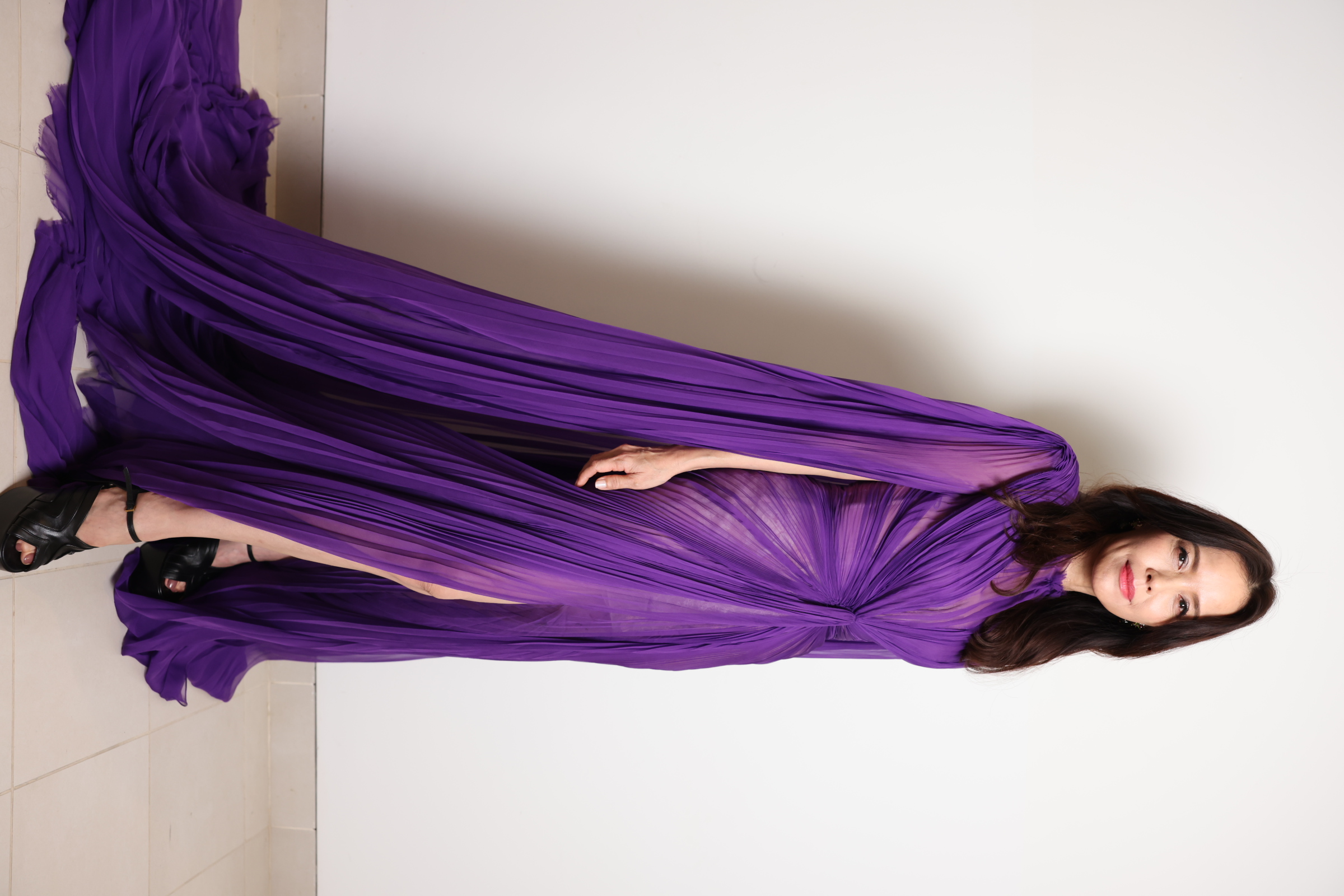 Zoe Tay
What she ate: Chinese delights
Yummy factor: Together with Jin Yinji, Zoe celebrated the seventh day of CNY, or "ren ri", which is known as everyone's birthday, by feasting on roast suckling pig, steamed fish, shark's fin soup served piping hot in a stone pot, and more at Yummy Palace.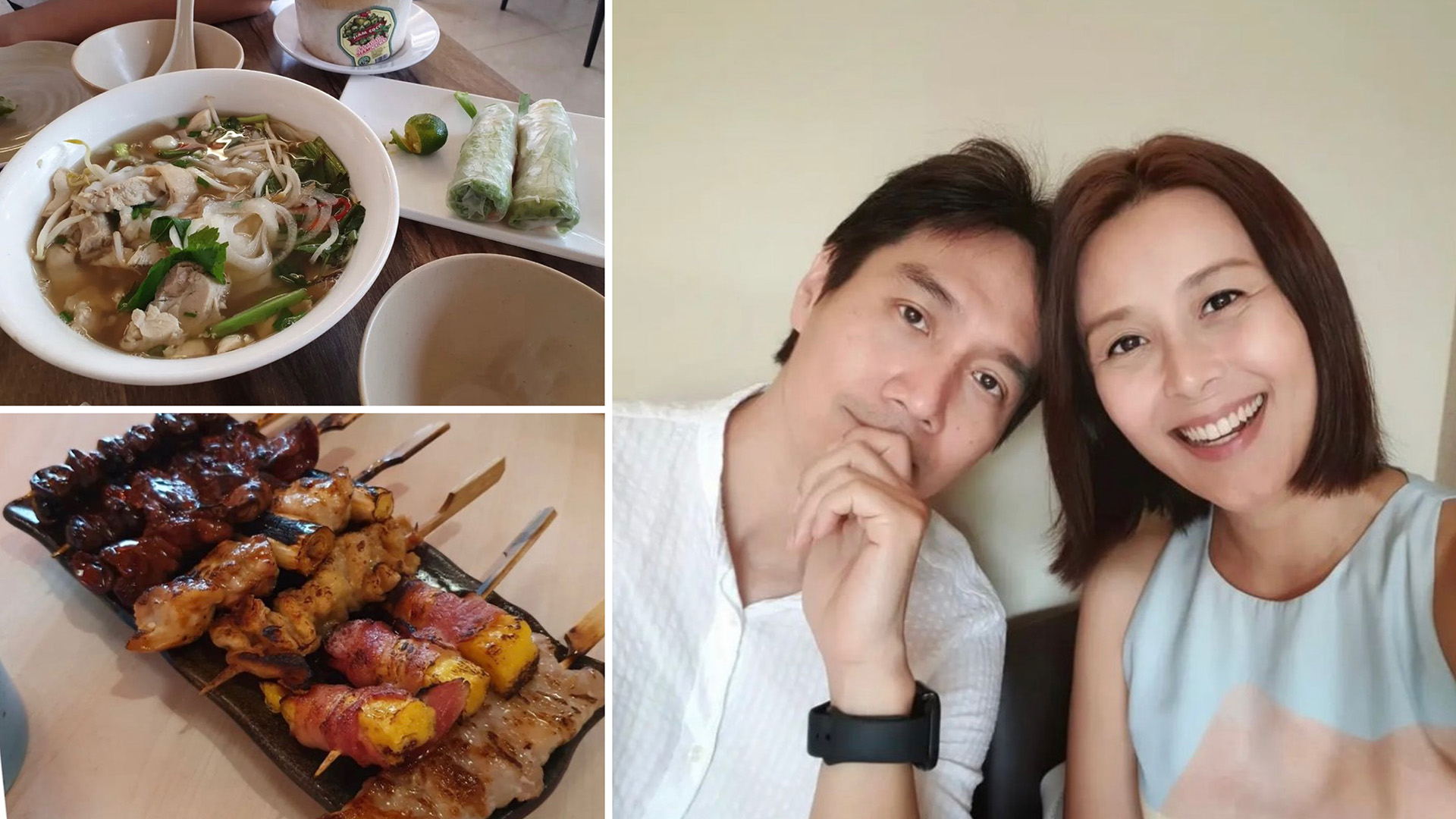 Priscelia Chan and Alan Tern 
What they ate: Treats from "around the world"
Yummy factor: Priscelia and Alan took advantage of a rare free day to celebrate Valentine's in advance. Their foodie date saw them enjoying a cuppa together and munching their way through shiok Japanese yakitori skewers, Vietnamese pho, fresh rolls, and more.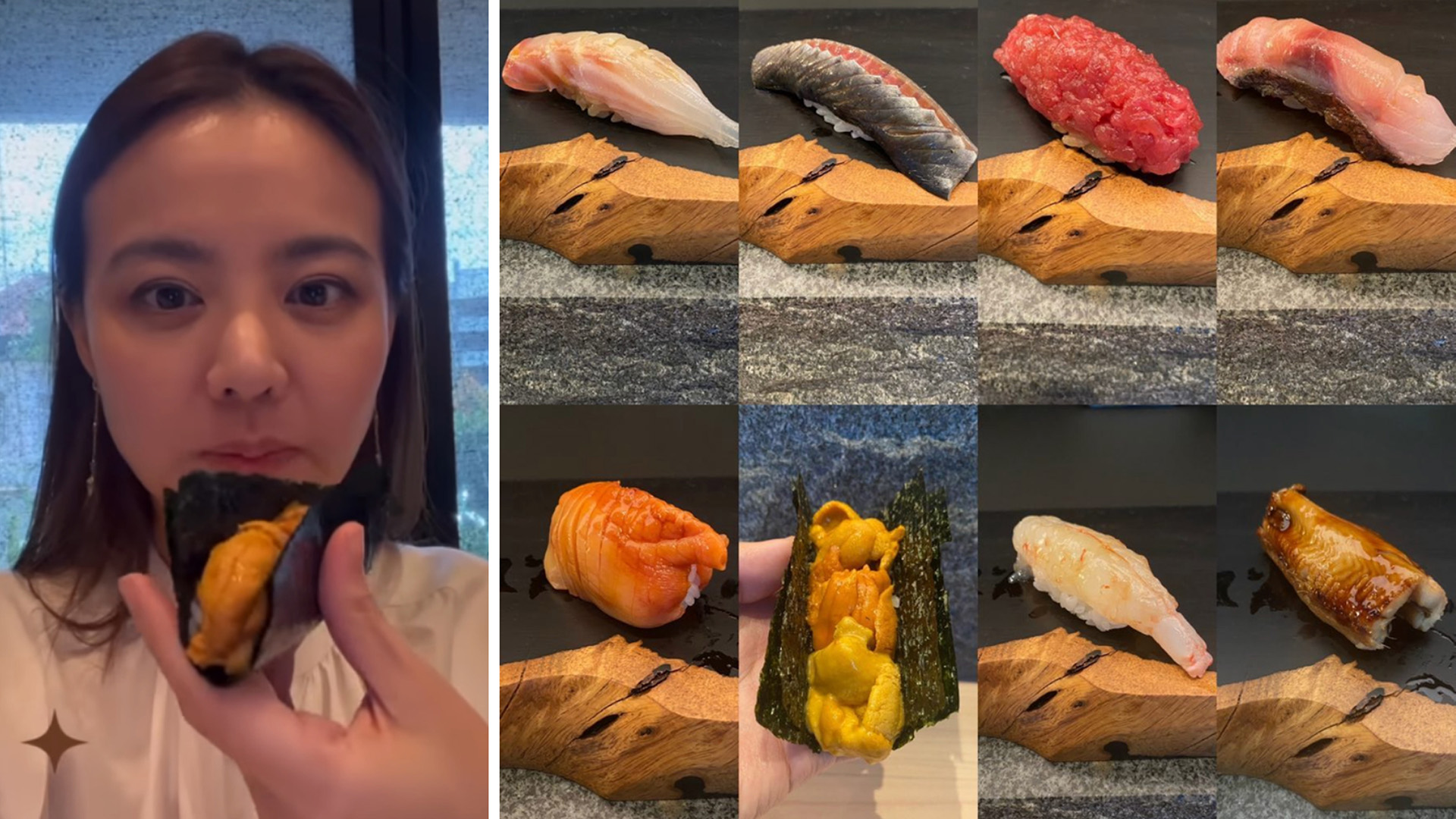 Cheryl Wee
What she ate: Japanese omakase
Yummy factor: Cheryl's a fan of the exquisite sushi creations at Sushi Masaaki, and especially so when it's paired with the freshest sashimi. And while she was there to celebrate her dad Mervin Wee's 63rd birthday (Feb 8), she'll probably always remember the restaurant as the place where she had her last decadent meal before delivering baby number 3.
Patricia Mok
What she ate: Steamboat
Yummy factor: Can one have too many steamboat dinners during Chinese New Year? Well, Pat's definitely going strong and enjoying hers with abalone, meats, prawns and more. Plus, she gets to show off her deft skills at portioning meatballs into the pot.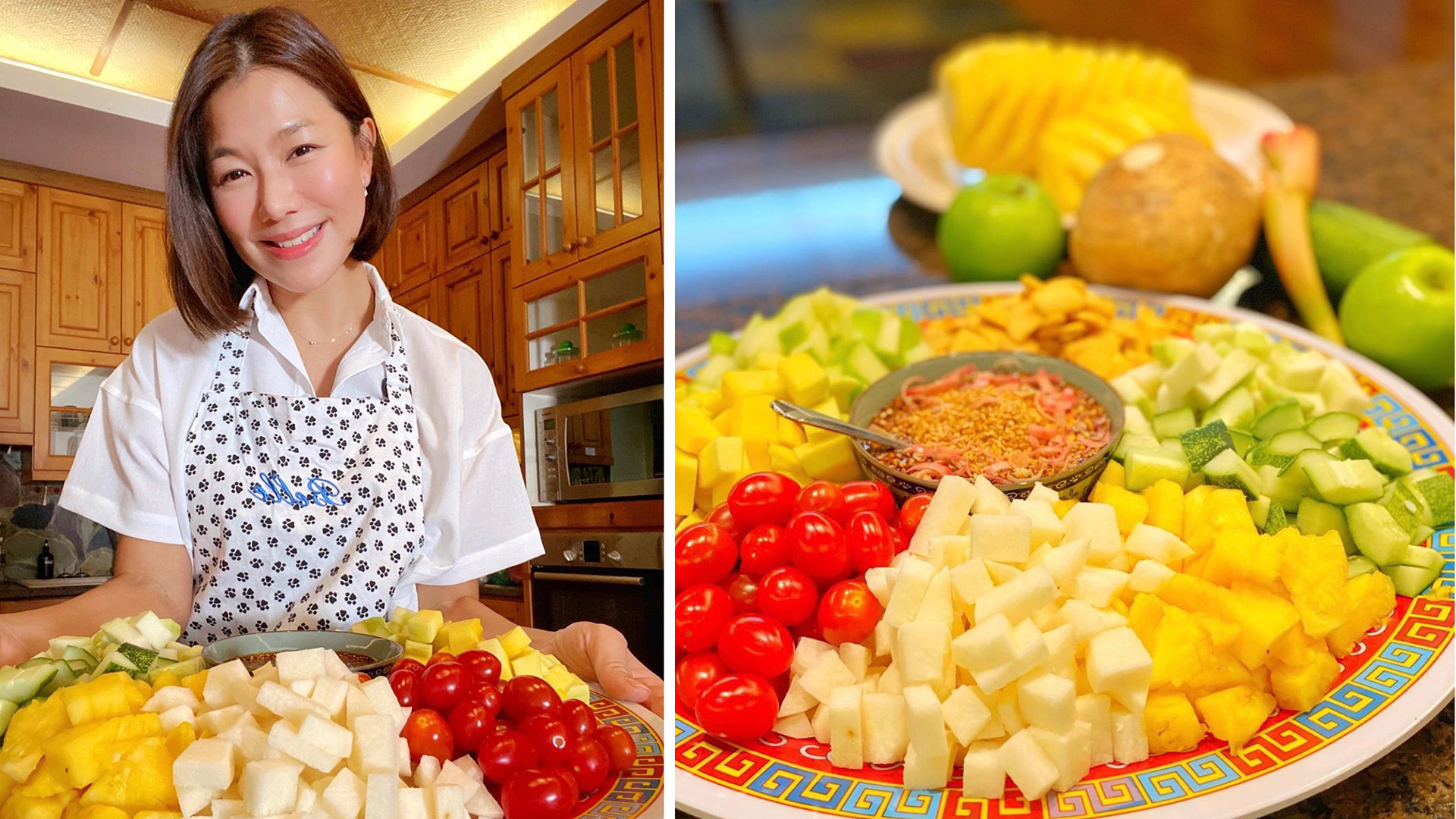 Belinda Lee
What she ate: Black pepper crab
Yummy factor: Belinda expressed her love for family and friends by whipping up her signature dish — black pepper crab. From chopping up the crustaceans with finesse to steaming and stir-frying them, the actress did it all on her own. Talk about dedication.
Tracy Lee
What she ate: CNY specials
Yummy factor: Tracy also spent "ren ri" with her loved ones, and they all tucked into a tiger-themed yusheng, and a decadent pen cai filled with the likes of abalones, prawns and scallops. And could that be fried nuggets on the side?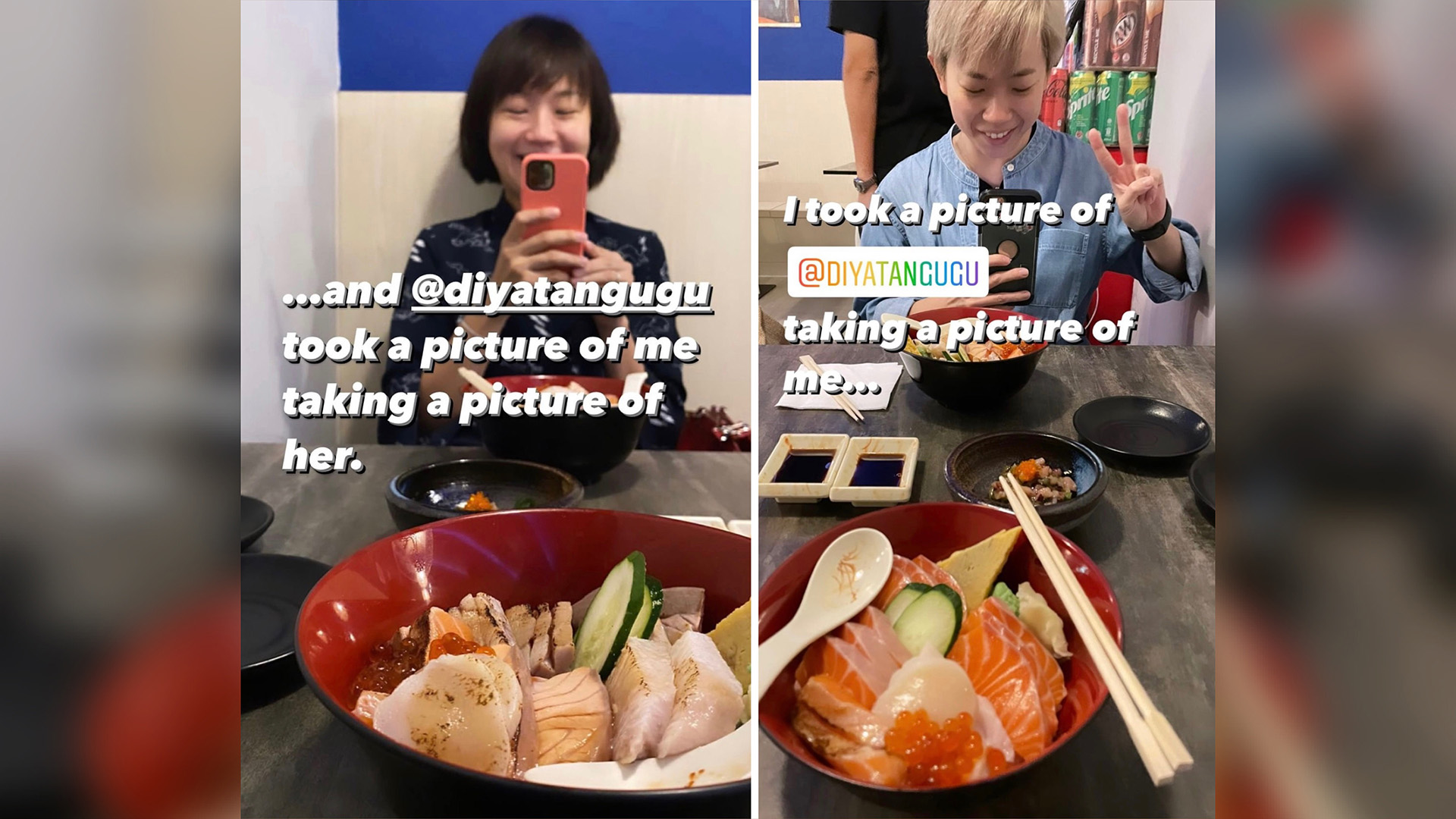 Lim Peifen and Chen Diya
What they ate: Japanese rice bowls
Yummy factor: The oishii combination of fresh sashimi, pearl rice and a touch of wasabi is always a delight. Peifen had hers with lots of salmon, scallops and juicy ikura, while singer Diya had a wider assortment of fish seared to perfection.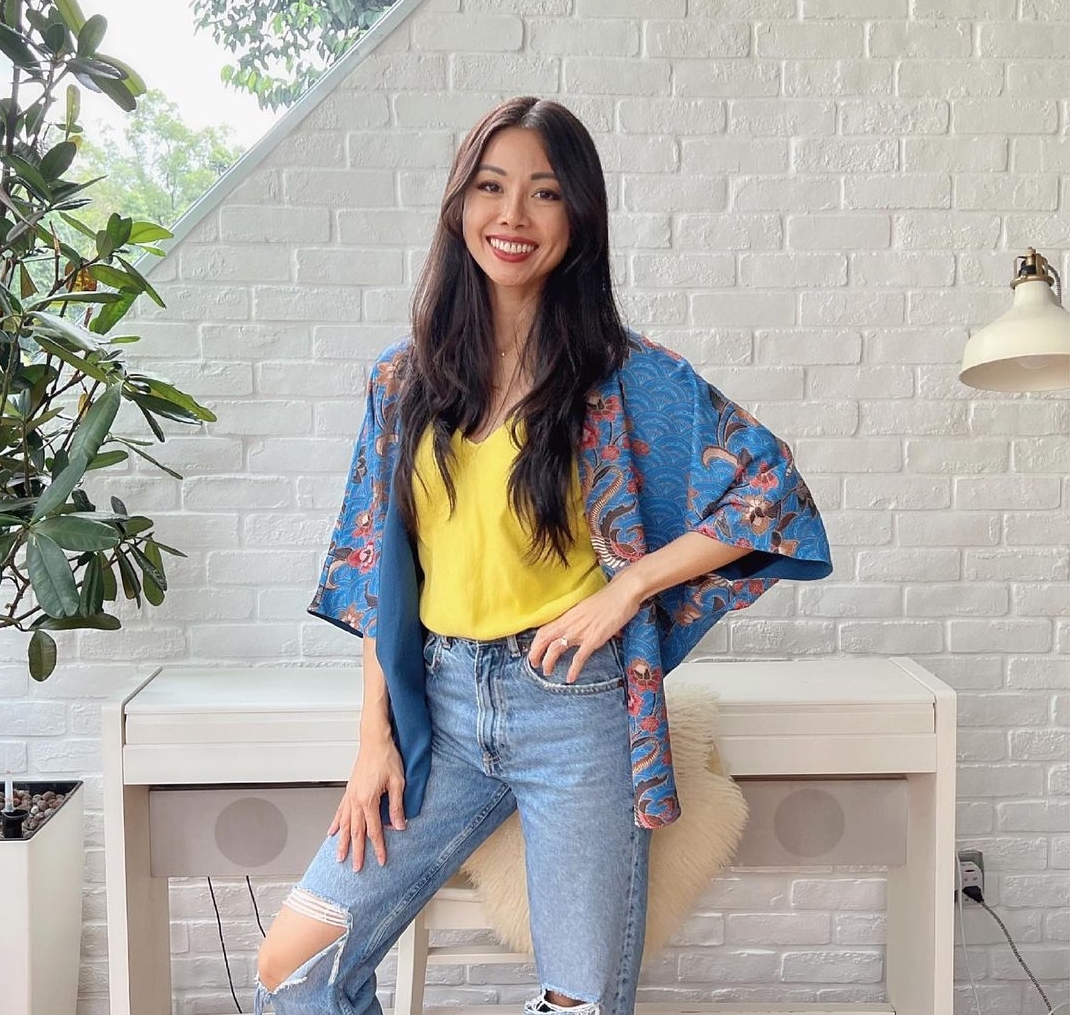 Jamie Yeo
What she ate: Tea-infused specials
Yummy factor: Valentine's Day came early for Jamie, who celebrated the occasion with a tea-infused dinner at TWG Tea — think seafood spaghettini, pan-seared black cod fish, tea-inspired patisseries, and even fries drizzled with truffle oil and matcha powder. Sounds tea-riffic.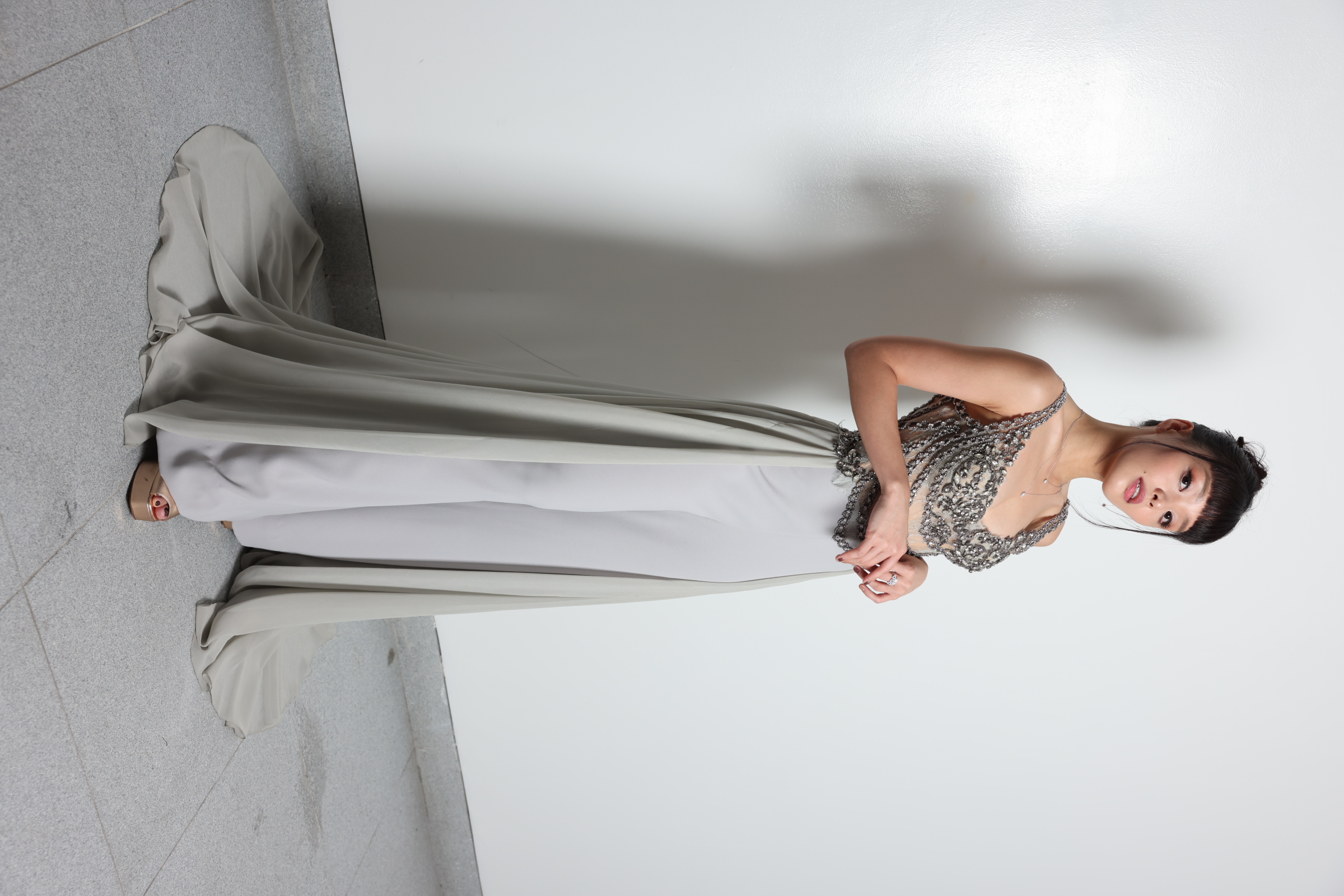 Hazelle Teo
What she ate: Instant noodles
Yummy factor: On "ren ri", Hazelle chose to forgo festive delicacies, opting for a satisfying bowl of instant noodles instead. A Christmas gift from fellow YES 933 radio personality Yutaki Ong, the Nissin x Irvins salted egg-flavoured cup noodles were polished off in no time by the hungry lady — no strands were left behind.
Kimberly Chia
What she ate: BBQ buffet
Yummy factor: While the mum-to-be hasn't really experienced pregnancy cravings, she seems to be enjoying a whole lot of seafood lately. Earlier this week, she had her fill of grilled seafood like prawns and scallops, as well as plenty of proteins at what looks like buffet joint Offshore Bar & Grill at the breezy Tanah Merah Ferry Terminal.