Foodie Friday: What The Stars Ate This Week (Jan 21-28)
All the photos that made us hungry this week.
It's been a week of celebrations and get-togethers for the celebs. Felicia Chin and Desmond Tan caught up over lunch, Chen Xiuhuan made her daughter a kway chap birthday cake, Yvonne Lim baked the cutest tiger-shaped pineapple tarts, and Shane Pow and Pornsak tempted us with their supper. Read on for more.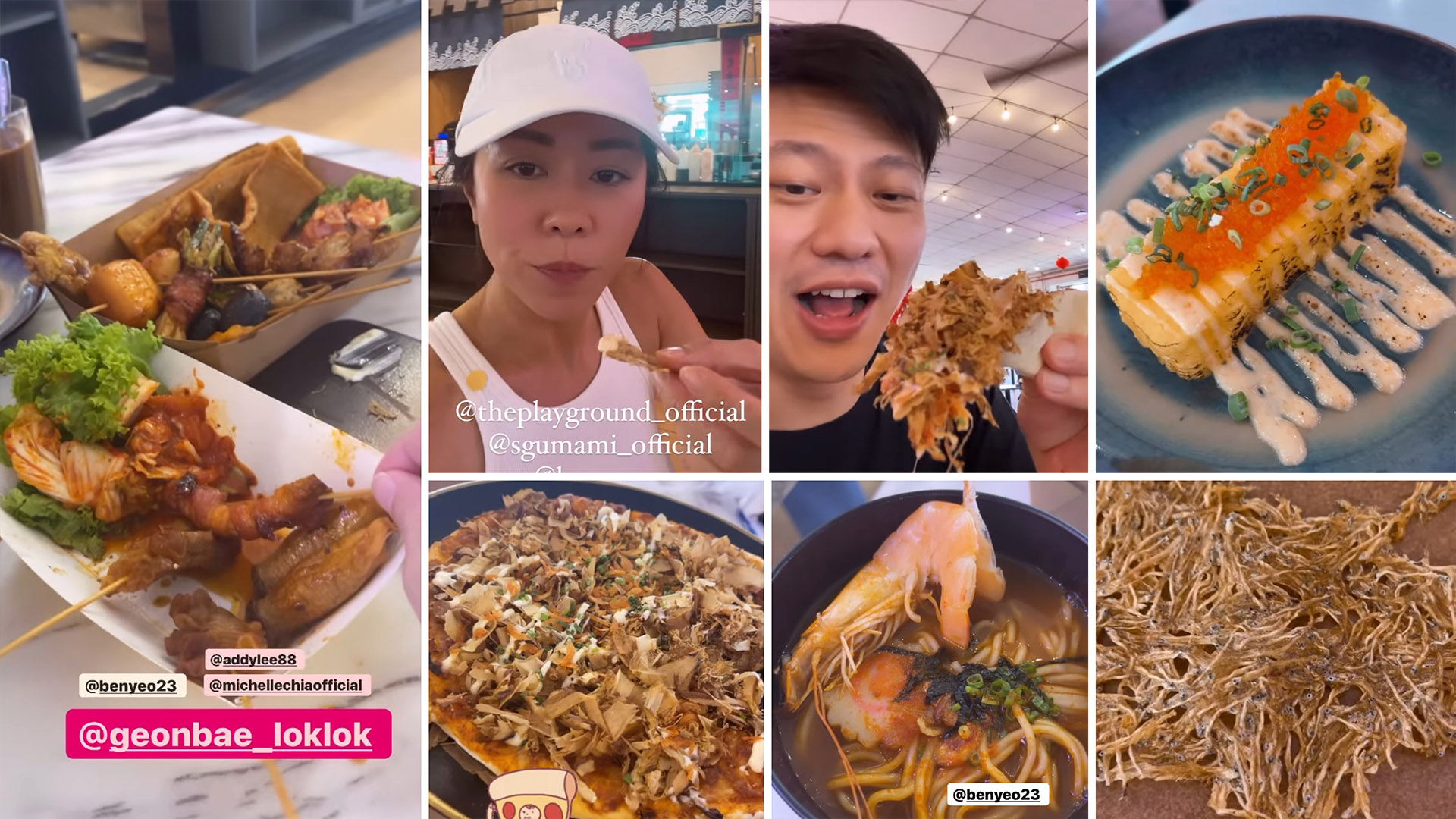 Michelle Chia and Pornsak
What they ate: Ben Yeo's recommendations
Yummy factor: Michelle, Pornsak, and celeb hairstylist Addy Lee made a trip to Ben Yeo's beer garden Playground so of course they had to try the signature eats from his izakaya and lok lok stalls, SG Umami and Geon Bae. Safe to say, they couldn't get enough of the Japanese fusion pizzas and hae mee, izakaya bites, and Korean-inspired lok lok skewers. Ben, being the host with the most, even whipped up his chee cheong fun for them.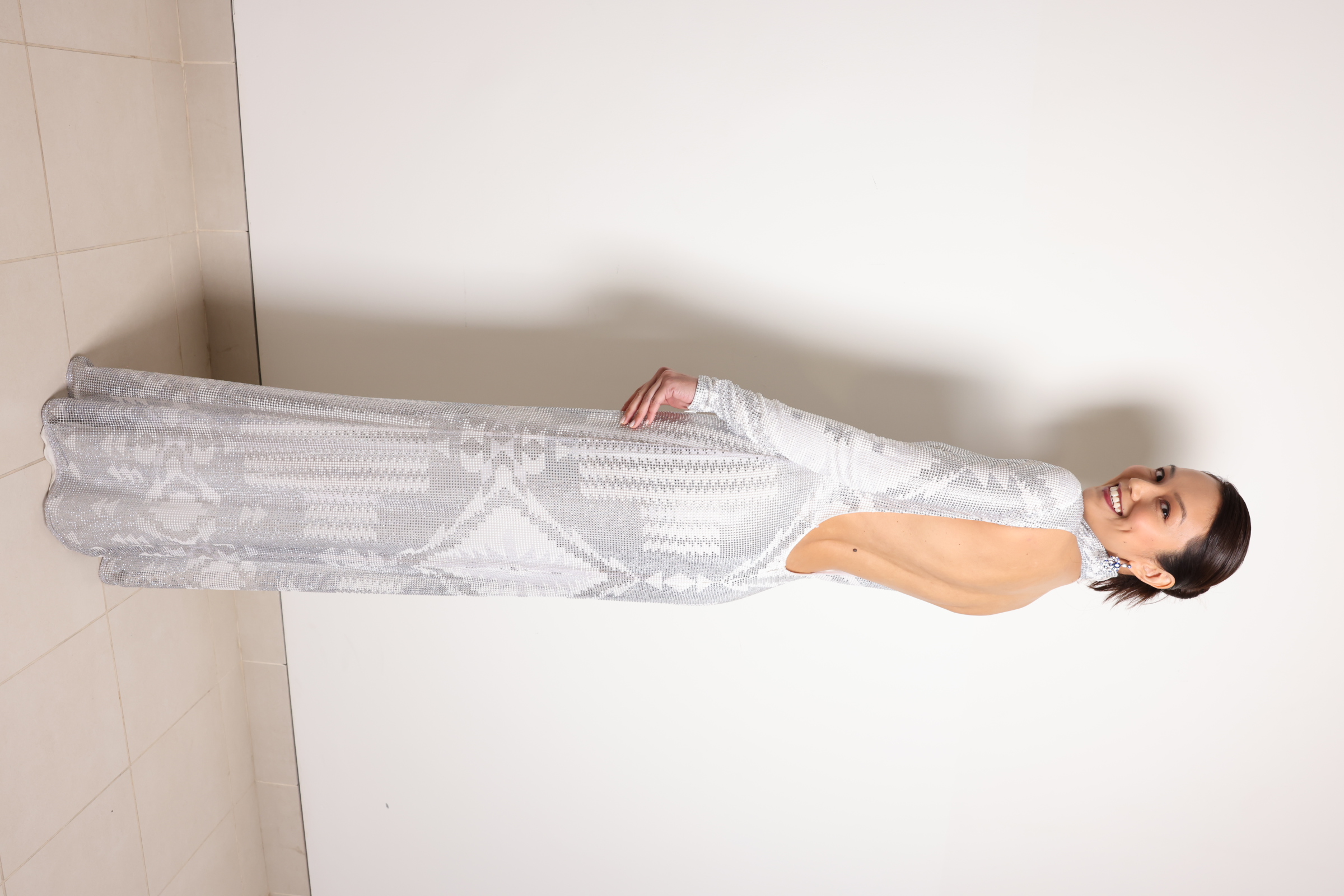 Joanne Peh
What she ate: Feast at home
Yummy factor: Although errands for their new home may be endless, the Chinese New Year celebrations (and a well-deserved break) have begun in the Qi household. Joanne, Qi Yuwu and their kids enjoyed a sumptuous dinner spread featuring luxe offerings like pen cai, braised abalones, roast duck, and more. Their favourite part? Tossing the auspicious yusheng.
Yvonne Lim
What she ate: Homemade goodies
Yummy factor: Avid baker Yvonne has been baking up a storm in preparation for Chinese New Year. Her pineapple balls and 3D tiger-shaped pineapple tarts look so professional, they could very well be mistaken for store-bought ones.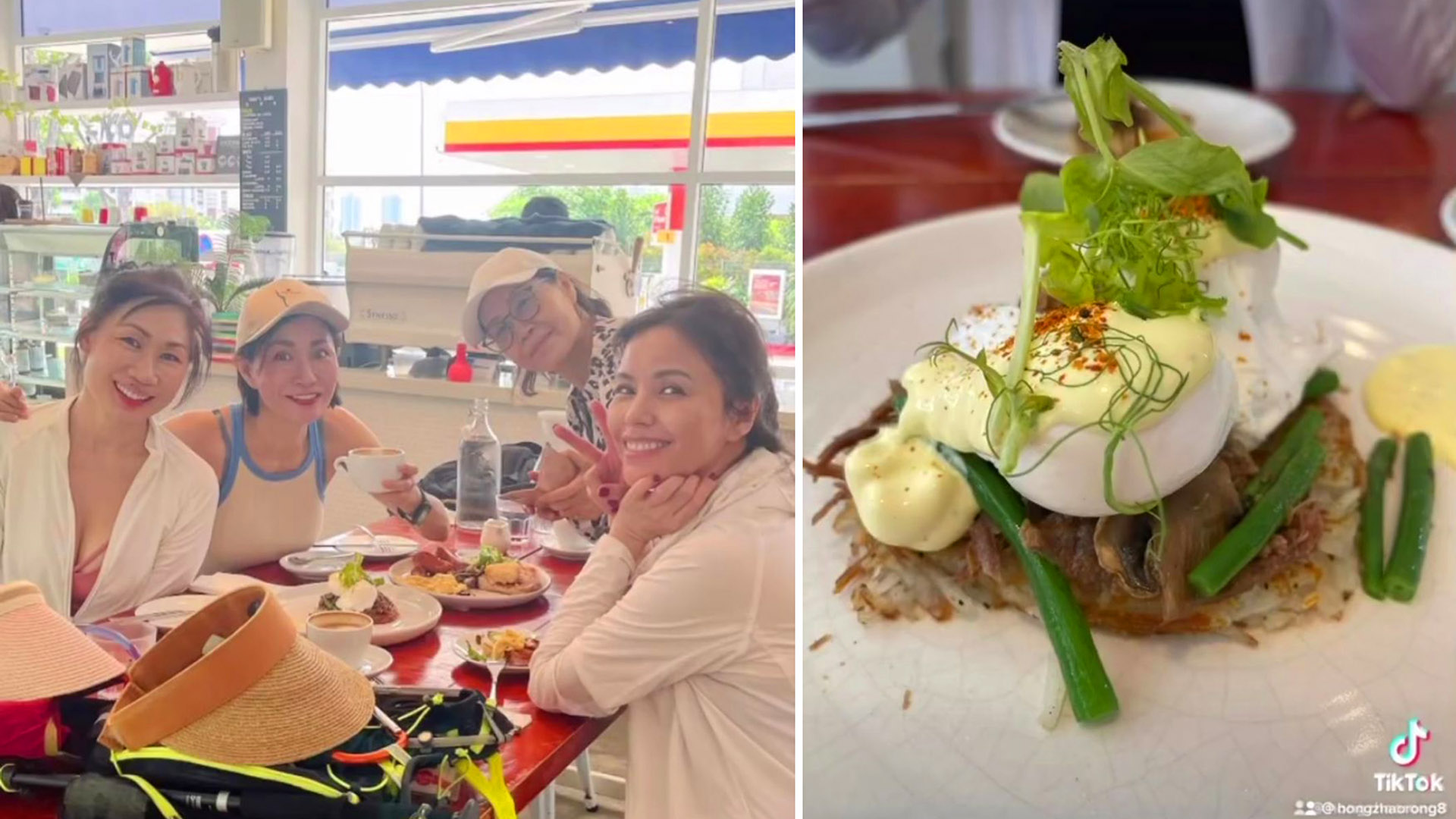 Zoe Tay
What she ate: Brunch fare
Yummy factor: Instead of the usual hawker eats, Zoe and her hiking buddies Hong Zhaorong and former radio jock Georgina Chang opted for a wholesome brunch at Knockhouse Cafe. Plus: They can enjoy a cuppa and slowly savour their eggs benedict and breakfast platter in cool air-conditioned comfort.
Chen Xiuhuan
What she ate: Kway chap cake
Yummy factor: Although Xiuhuan's youngest daughter, Shavinne Tsai, had only requested for a simple meal of kway chap to celebrate her 18th birthday, Xiuhuan rose to the occasion and put together a "cake" with braised ingredients like hard-boiled eggs, pork belly, tau pok, innards and more — all piled on top of a base of silky kway. Talk about creativity. We bet Shavinne loved the surprise twist.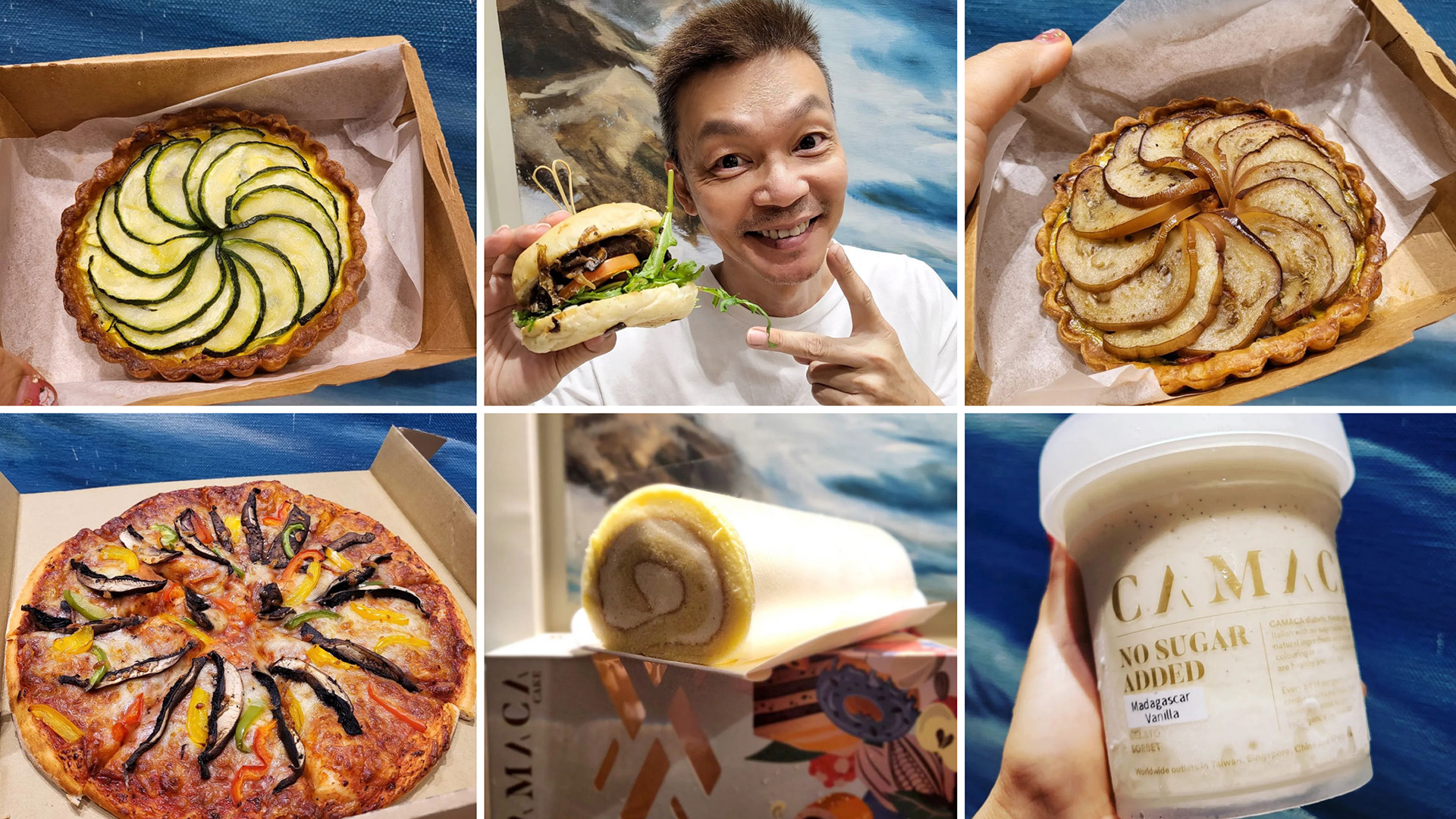 Mark Lee
What he ate: Hainanese-inspired bakes
Yummy factor: From classic chicken curry buns to otah buns, ondeh ondeh buns and more, Mark had them all at retro-themed The Hainan Story Bakery. Now the real question is... with seven appetising bakes in front of him, which one should he start on first?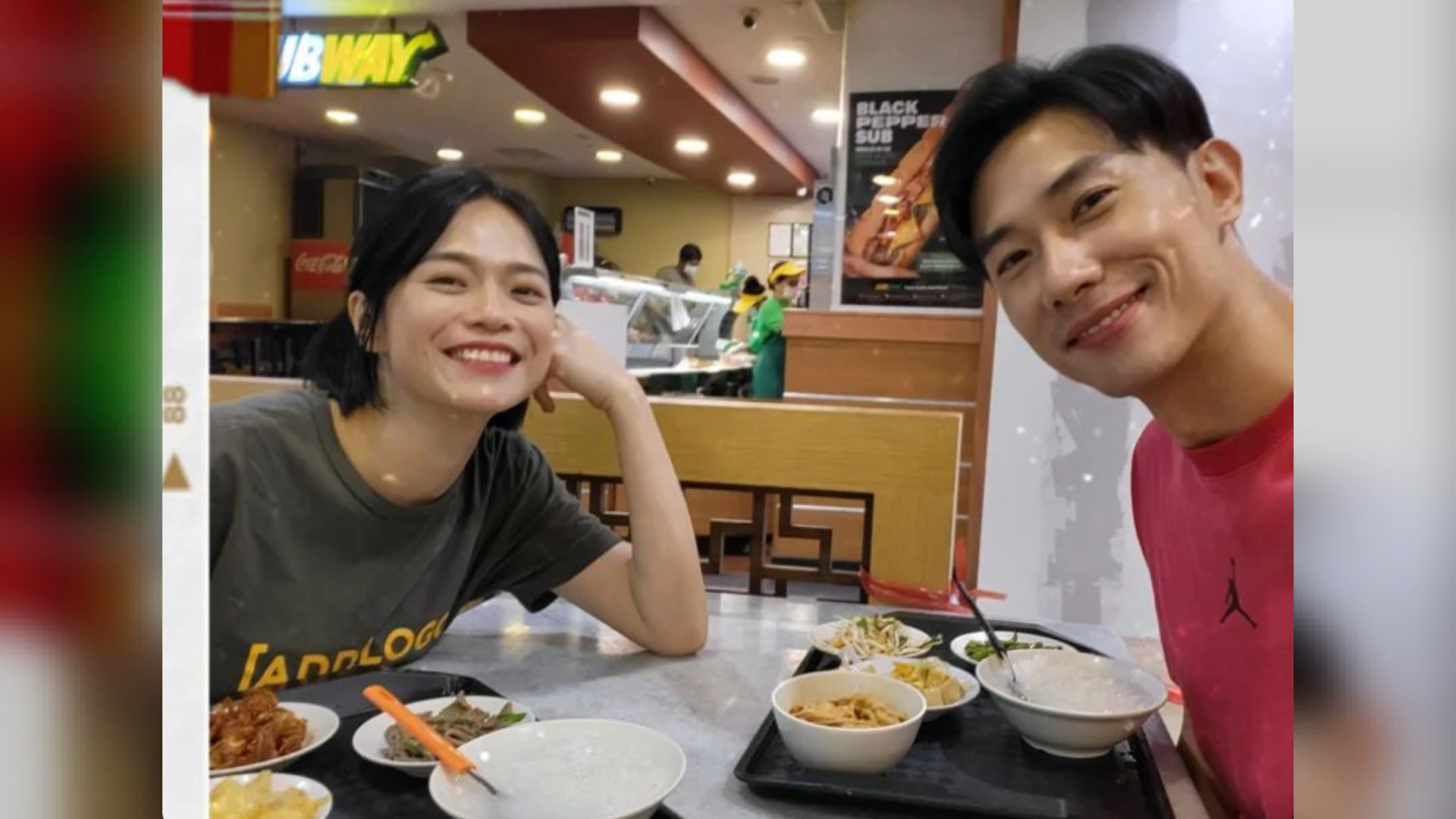 Felicia Chin and Desmond Tan
What they ate: Teochew porridge
Yummy factor: A quick but satisfying lunch together saw the pals catching up over Teochew porridge paired with appetising sides like fried crispy fish, greens, tofu, braised tau kee, and more.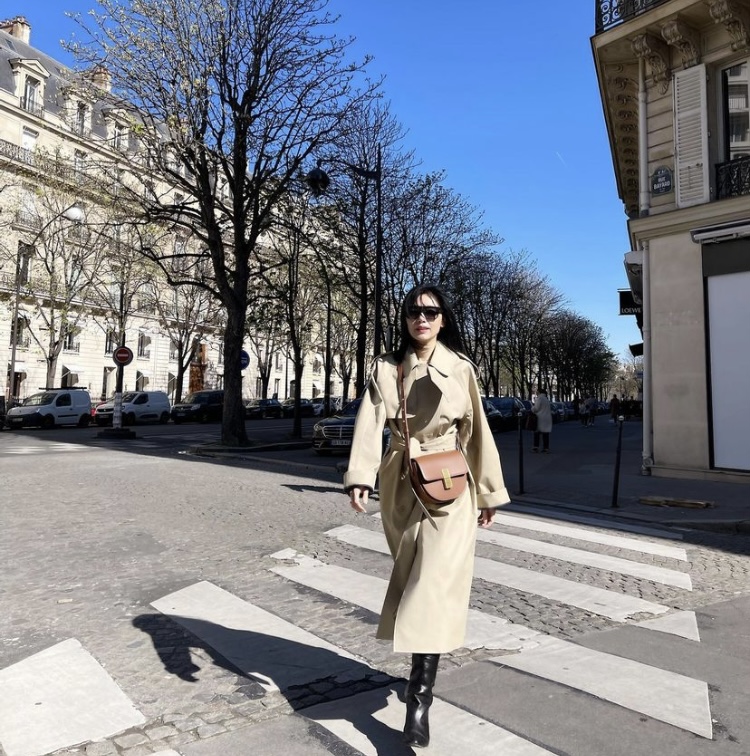 Sharon Au
What she ate: Assam laksa
Yummy factor: Over the weekend, Sharon and her mum slurped up the Penang-style noodle dish from home business Liew's Signatures. With the thick bee hoon soaking up the tangy and spicy fish broth, it must have been a real appetite-whetting treat.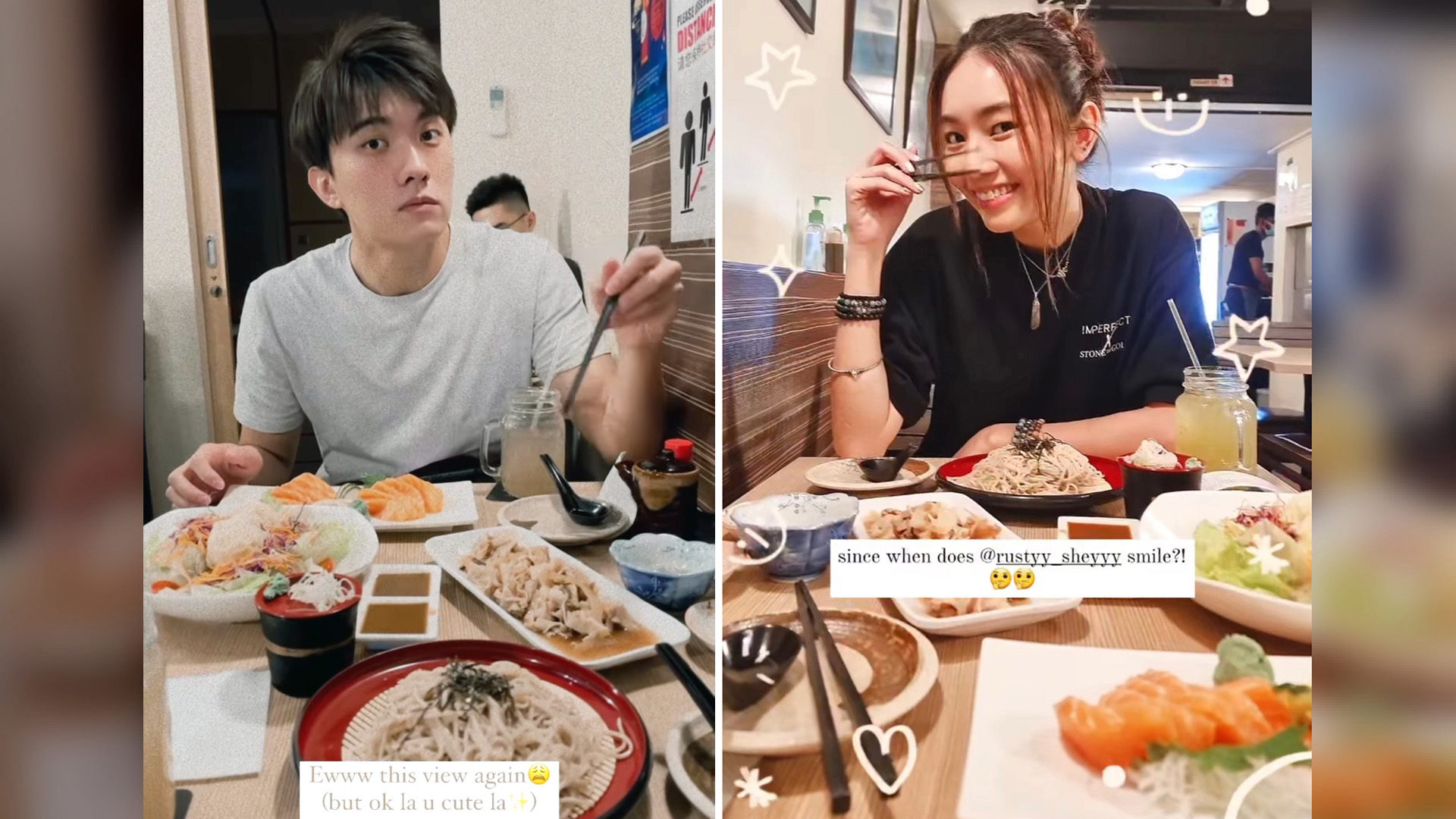 Zhang Zetong and Sheryl Ang 
What they ate: Japanese nosh
Yummy factor: Star Search 2019 alums Zetong and Sheryl's weekday lunch together was light and refreshing — think oishii selections like soba noodles, salmon sashimi and a Japanese-style salad. It's a simple spread but the food — and the pair — sure are eye candy.
Jeanette Aw
What she ate: CNY goodies
Yummy factor: Like all of us, Jeanette has been indulging in her fair share of festive goodies, including these eclairs from L'eclair Patisserie which come in unique flavours like bak kwa chicken floss and mandarin au chocolat, topped with all things huat. And if you like pineapple tarts as much as Jeanette does, a tightly-sealed box isn't going to stop you from popping them into your mouth — she used a pen knife to cut through the sticky tape in the end.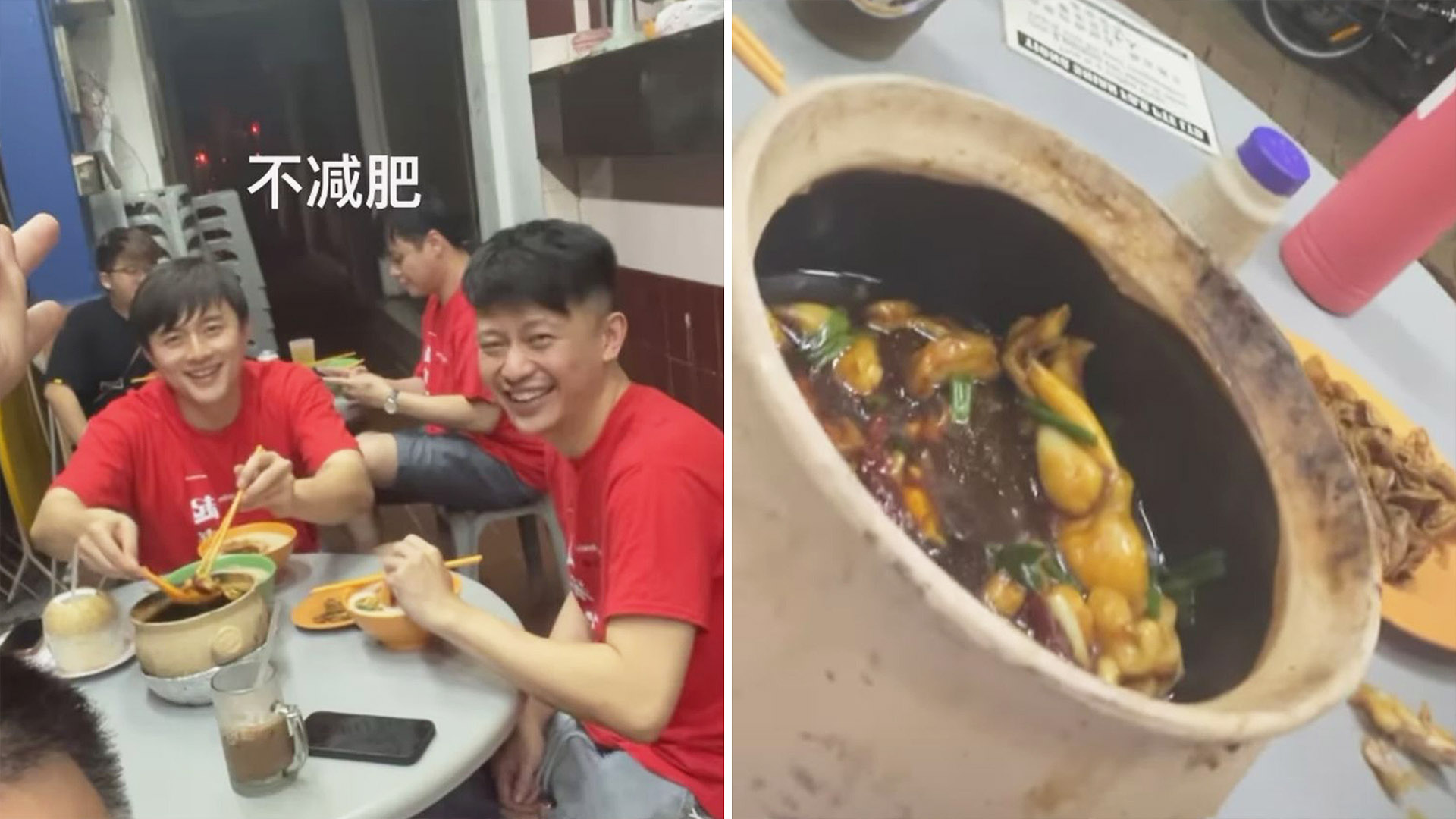 Pornsak and Shane Pow
What they ate: Frog leg porridge at Tiong Shian
Yummy factor: The piping hot kung pao frog legs simmering in the claypot were probably the star of the night for Pornsak and Shane, who happily wolfed down the succulent meat with their porridge, along with what looks like deep-fried pig intestines on the side. Yup, definitely no diets here.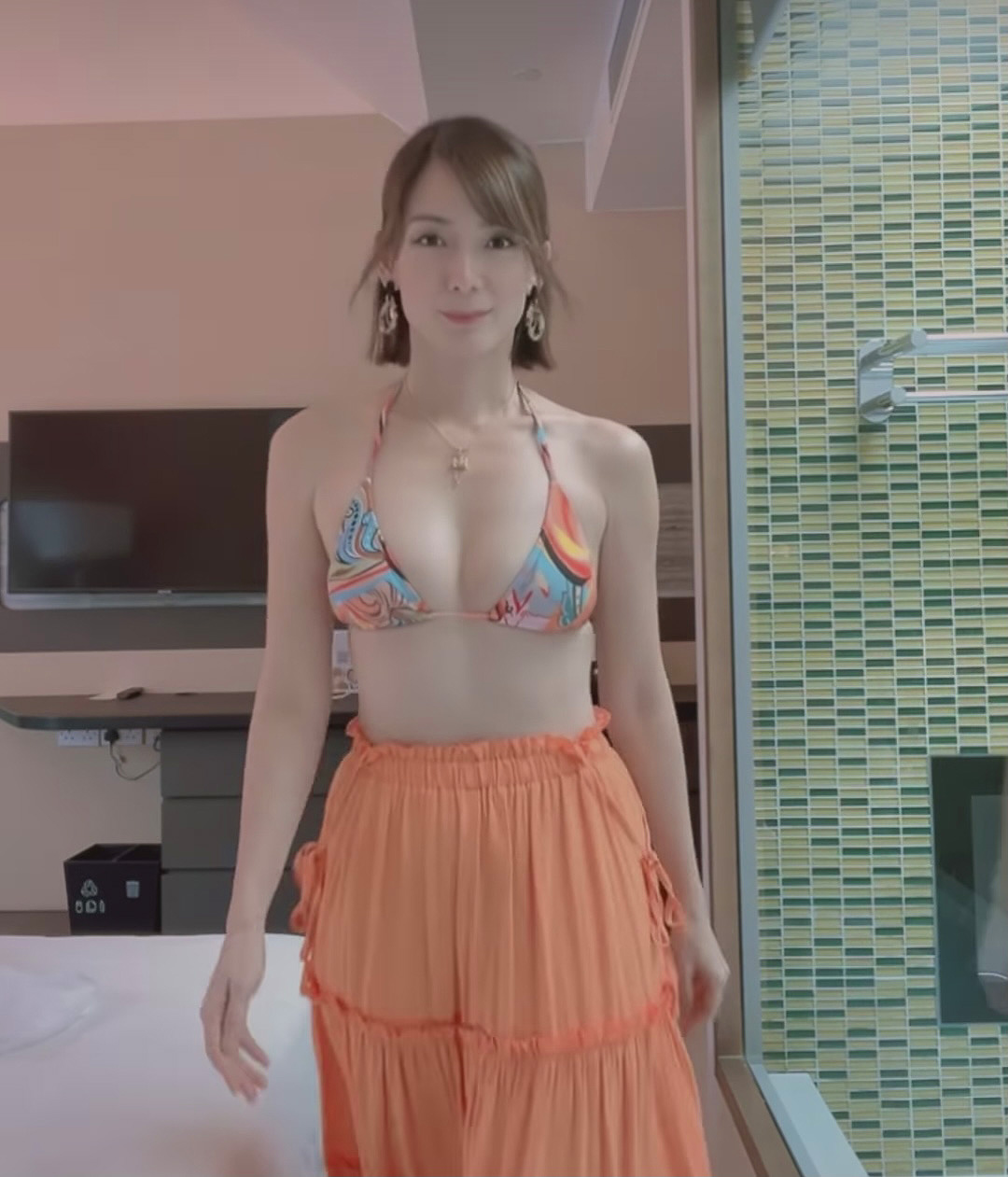 Jacelyn Tay
What she ate: Bangers and mash
Yummy factor: Jacelyn had the perfect weekend date with her 10-year-old son Zavier Wong. They visited hip cafe French Fold and tucked into comfort food like juicy pork sausage with buttery mashed potatoes, and kept the greasiness off with freshly-squeezed orange juice.
He Yingying, Kayly Loh and Michelle Wong
What they ate: Fusion bites
Yummy factor: Yingying, who turns 28 today (Jan 28), celebrated her birthday in advance with Kayly and Michelle at Jelebu x Takeshi Noodle Bar, where they indulged in delish nosh like scallop and otah pillows, and crusted beef bone marrow served on buah keluak sesame toast. The winning dish of the night for them, however, was the restaurant's signature dry laksa loaded with proteins like tiger prawn and lobster.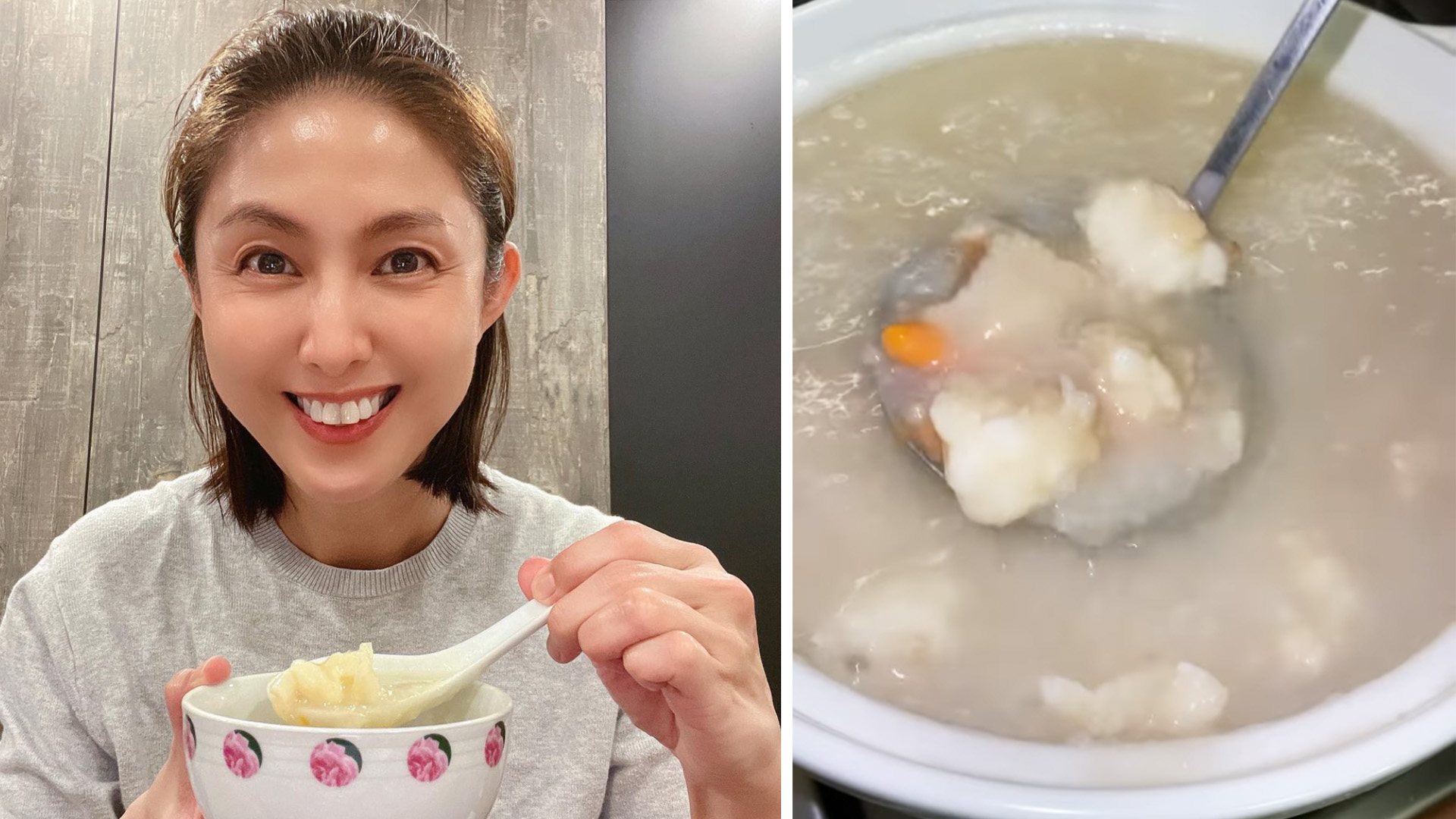 Lina Ng
What she ate: Lobster porridge
Yummy factor: Check out that grin! Lina looks very pleased with her first attempt at lobster porridge, which she spent two and a half hours whipping up from scratch. It was no mean feat cleaning and cutting up the whole lobster and while it turned out "good", she said would never do it again.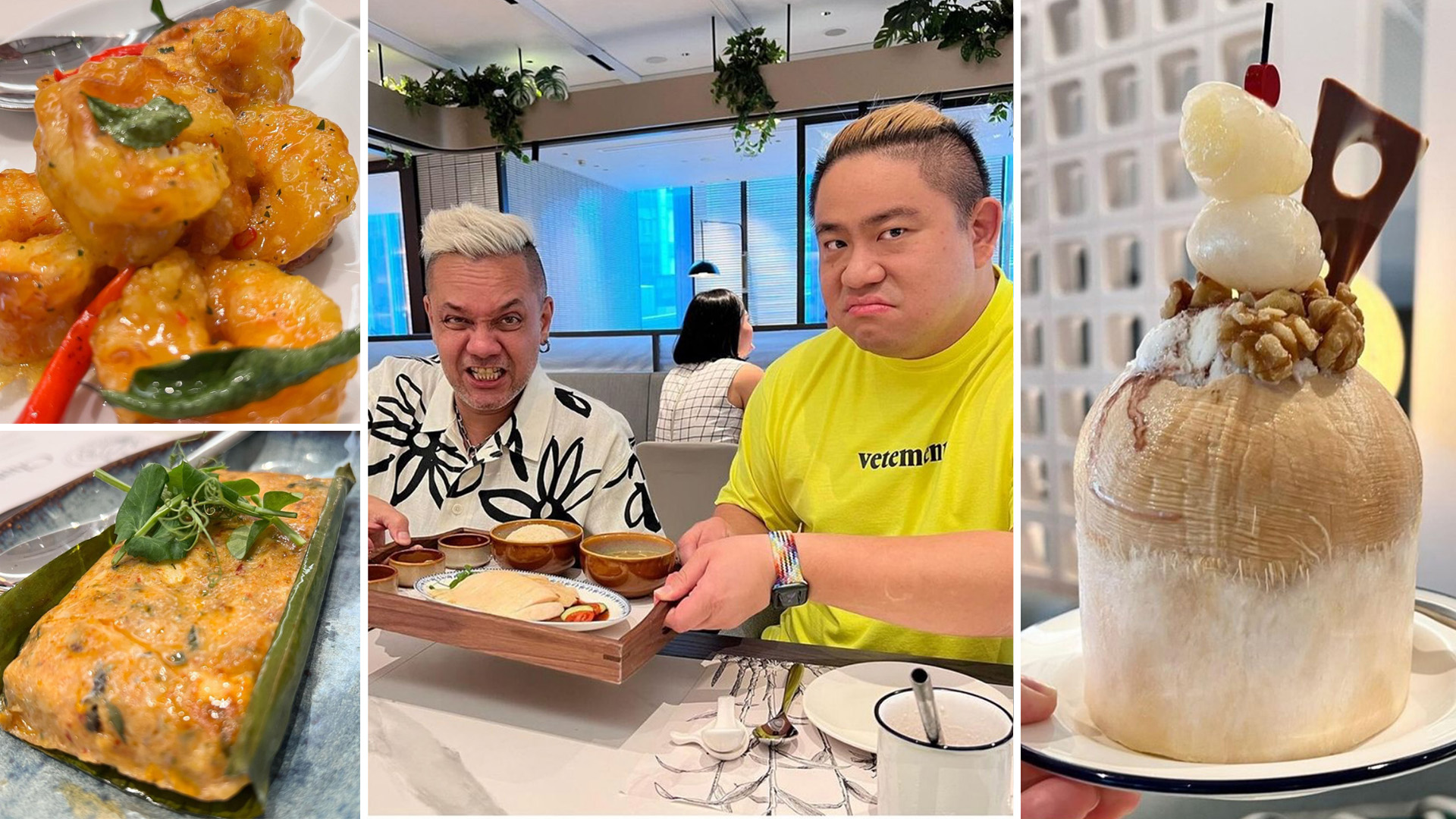 Justin Ang and Vernon A
What they ate: Fried chicken burgers
Yummy factor: Can't decide between having a burger or Taiwanese-style XXL fried chicken? Well, you can have the best of both worlds at Wildfire Burgers like the Muttons did. We're talking deep-fried chicken thighs dusted with spiced chilli pepper powder and sandwiched between pillowy buns. And they aren't kidding about the size of the chicken patty.
Sheila Sim
What she ate: Cantonese specialties
Yummy factor: Sheila's date night with her hubby at Andaz Singapore's new restaurant 5 On 25 was a ho sek (Cantonese for delicious) one indeed. The couple enjoyed dishes like deep-fried tiger prawns, Boston lobster claws, barbecued meats, as well as unusual creations like chocolate mandarin egg tarts and fried bird's nest with crab meat.
Nick Shen
What he ate: DIY yusheng
Yummy factor: We think Nick's homemade yusheng looks roar-some for a second attempt. Inspired by the Year of the Tiger, his meatless masterpiece included lots of colourful mandarins and strawberries, as well as vegetables, nuts and vegetarian abalone.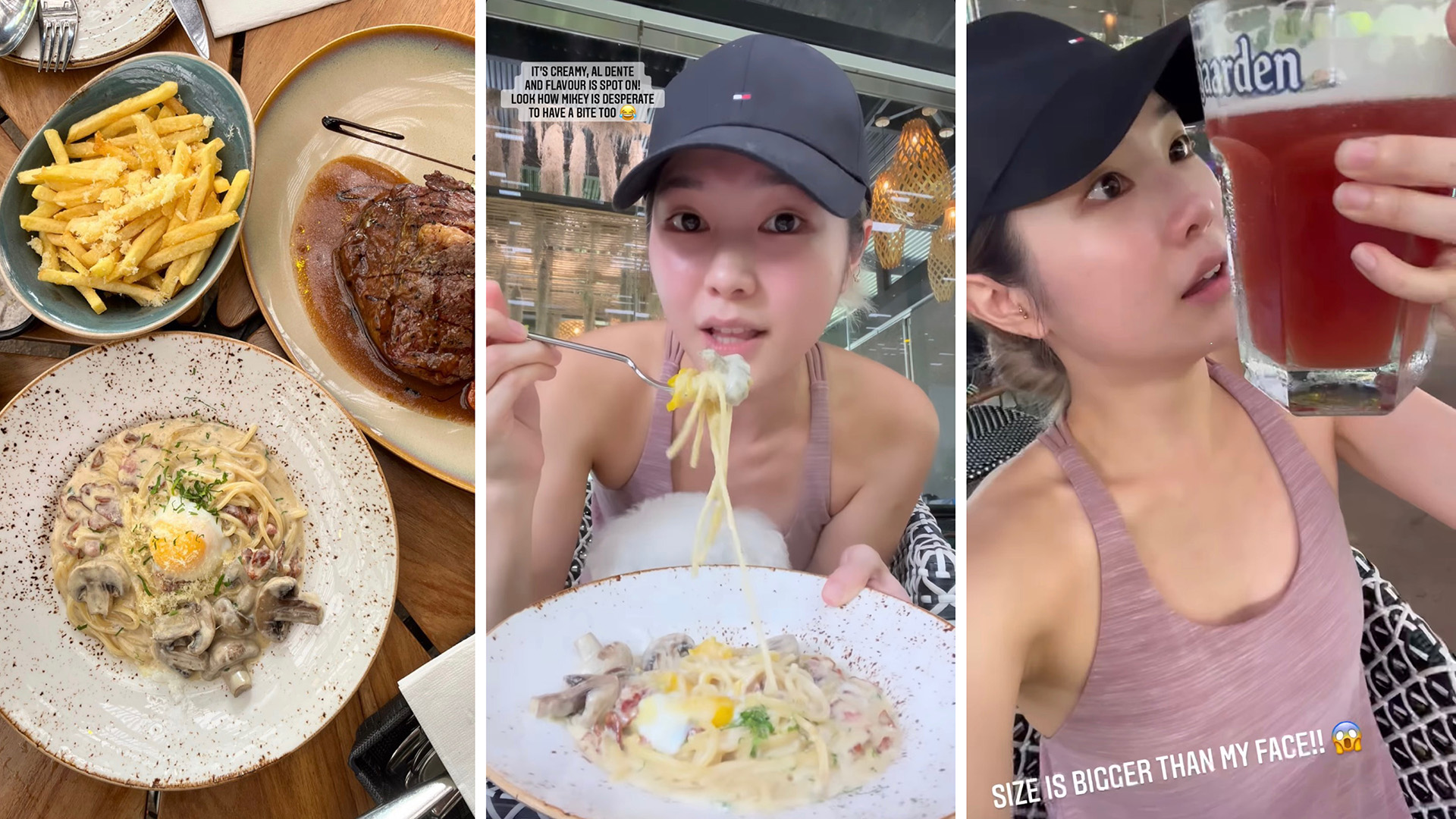 Ferlyn Wong
What she ate: Japanese cuisine
Yummy factor: Ferlyn's lunch at Daizu Cafe was scrumptious to say the least — her order included fresh cut bowls, grilled unagi, fried broccoli with goma dressing and more. And because there's always room for dessert, she had a slice of hojicha bread butter pudding in all its wobbly goodness with ice-cream.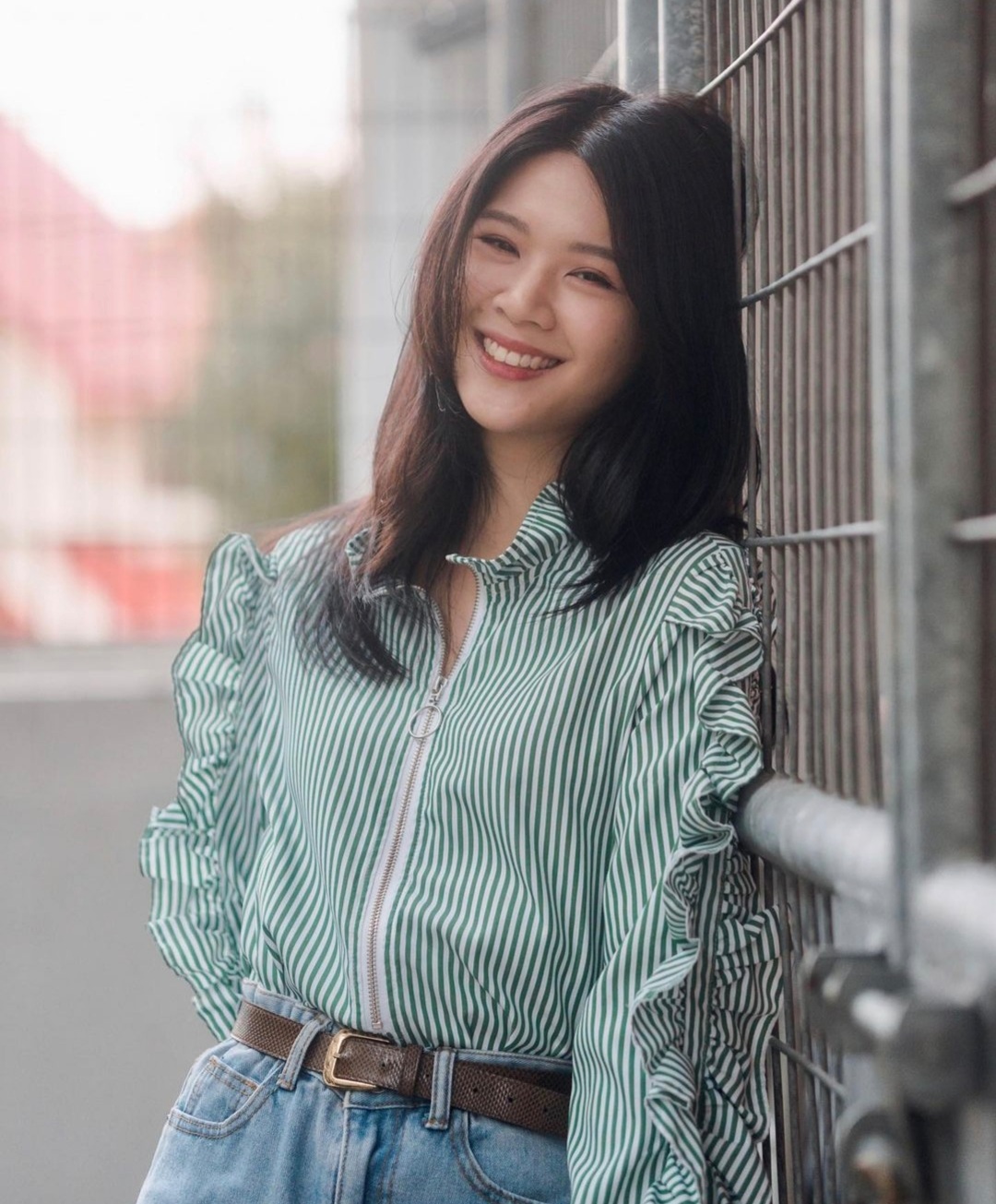 Michelle Wong
What she ate: Delectable seafood at Little Island Brewing Co.
Yummy factor: Weekends are made of these — ice-cold craft beers and appetising eats like crispy fish and chips and grilled squid with gravy and mash on the side. And according to Michelle, the dukkah cauliflower dish is a must-try.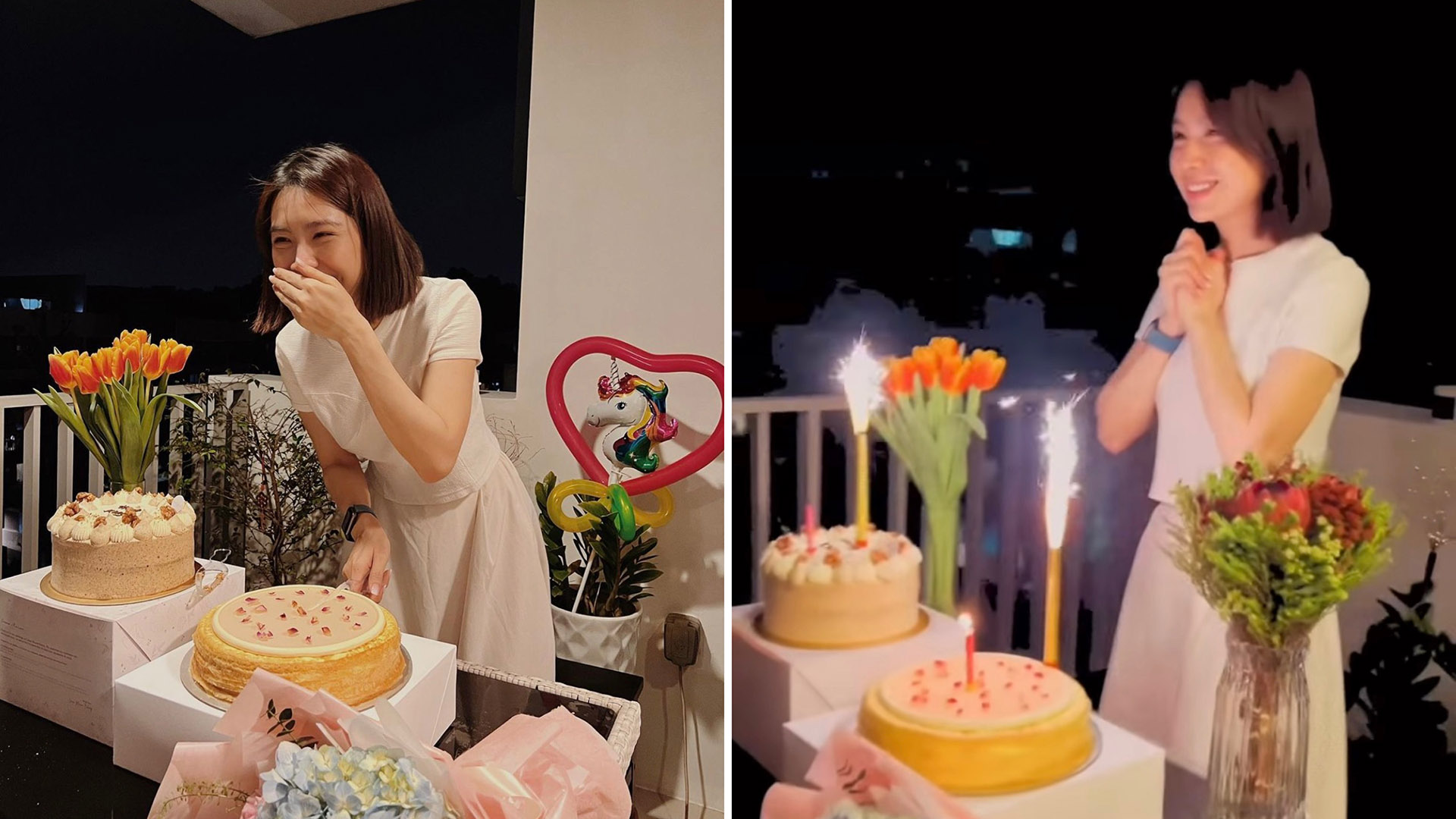 Sora Ma
What she ate: Birthday cakes
Yummy factor: Sora had not one, but two cakes at the same time for her 38th birthday (Jan 22), complete with extravagant sparkler candles. And we can't help but notice the glow on Sora as she sliced into the rose mille crepe confection from Lady M. Happiness is a good look on her.