Foodie Friday: What The Stars Ate This Week (Jan 28 - Feb 4)
All the photos that made us hungry this week.
The celebs had a roar-some time indulging in sumptuous offerings all week. Ivy Lee ushered in the Year of the Tiger with paws-perous bakes, Zoe Tay had a feast at Jin Yinji's home, Yvonne Lim rushed through the night to get her bak kwa ready for gifting, and Patricia Mok had a most unusual hand roll. Read on for more.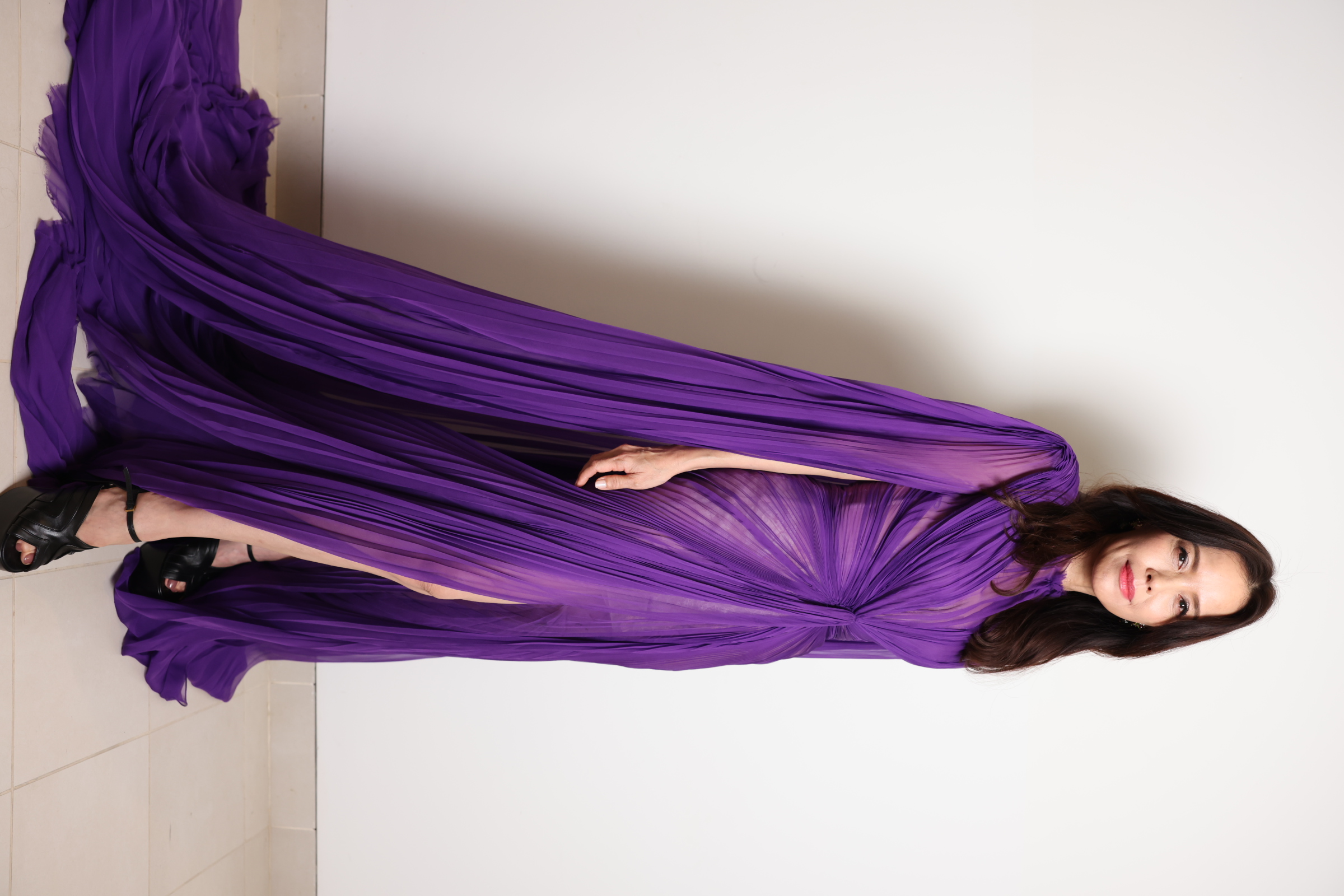 Zoe Tay
What she ate: Korean delights
Yummy factor: Zoe visited veteran actress Jin Yinji on the second day of CNY and was treated to a lavish spread prepared by Jin jie and her daughter-in-law, Cloe Han. There were Korean favourites like dak galbi (stir-fried spicy chicken), seafood and chives pancake, seafood japchae, as well as their homemade kimchi.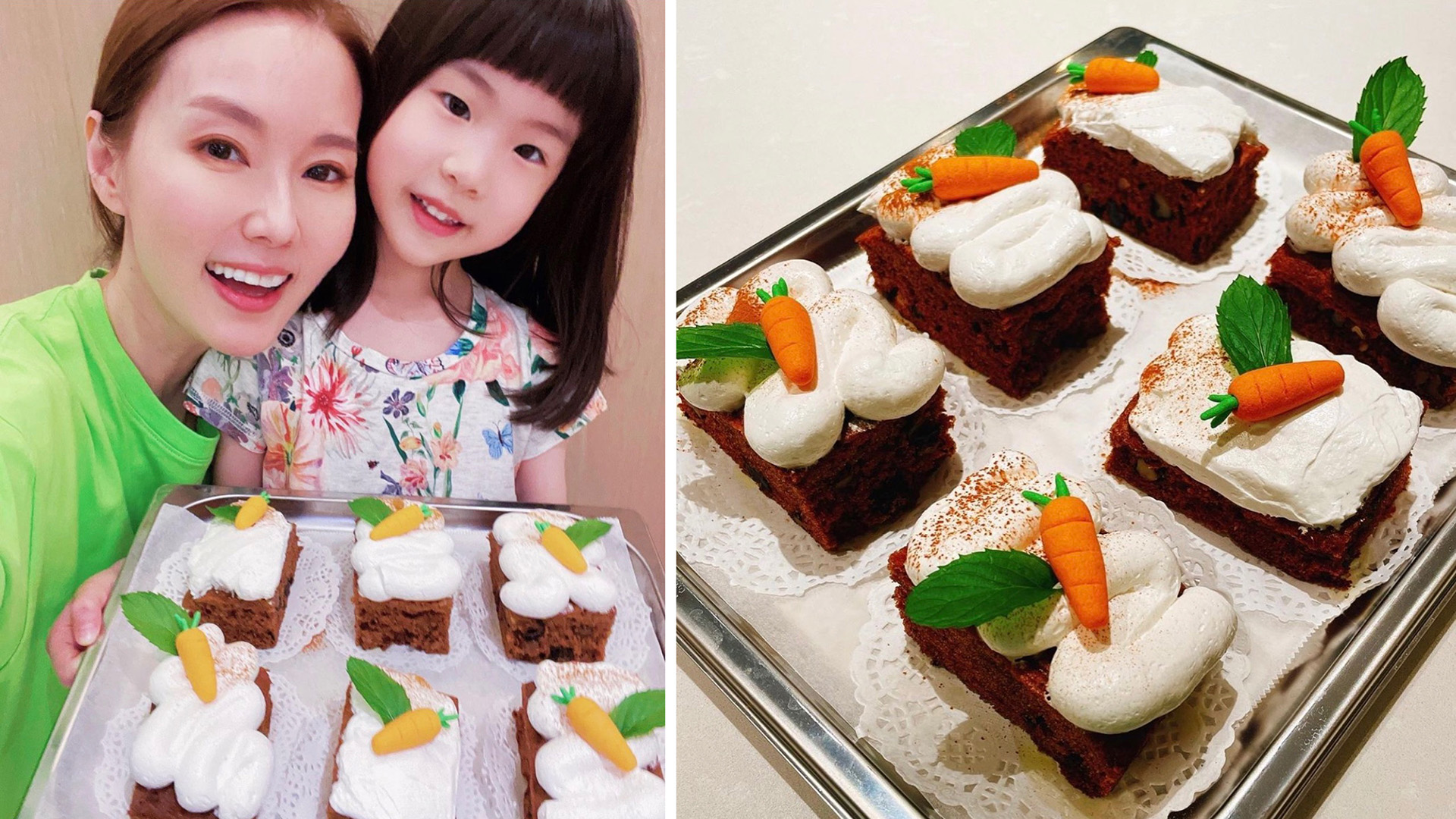 Yvonne Lim
What she ate: Homemade bak kwa
Yummy factor: While their kids were sleeping soundly, Yvonne and hubby Alex Tien stayed up late to make tray after tray of their homemade bak kwa from scratch — talk about dedication. And judging from the nice reddish brown sheen and slight char, the lack of sleep was worth it.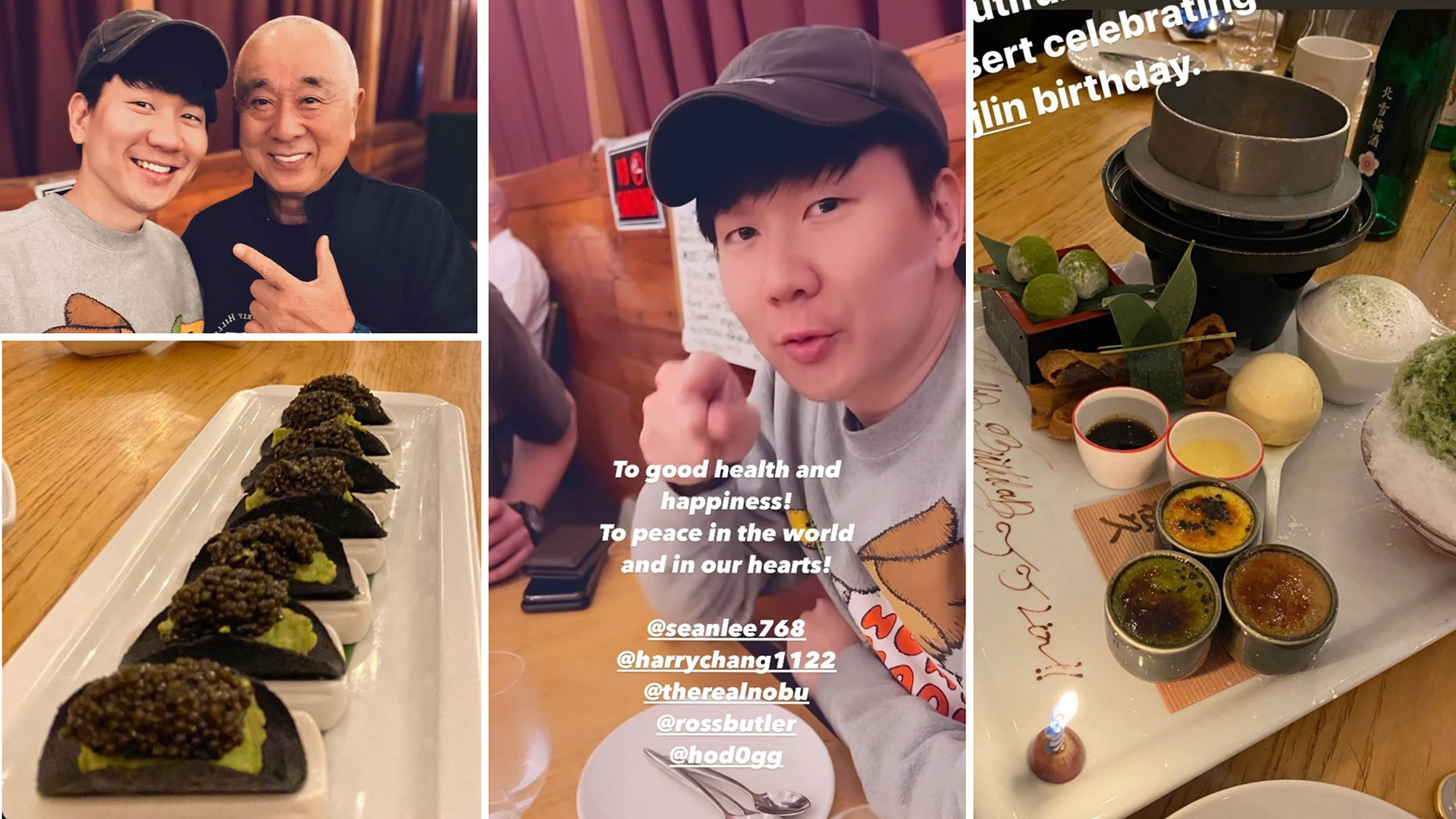 JJ Lin
What he ate: Light brekkie
Yummy factor: The early bird catches the worm... or a cup of Joe. JJ started the Year of the Tiger bright and early at The Coffee Academics, where he enjoyed a delicious brew with his indulgent chocolate bake.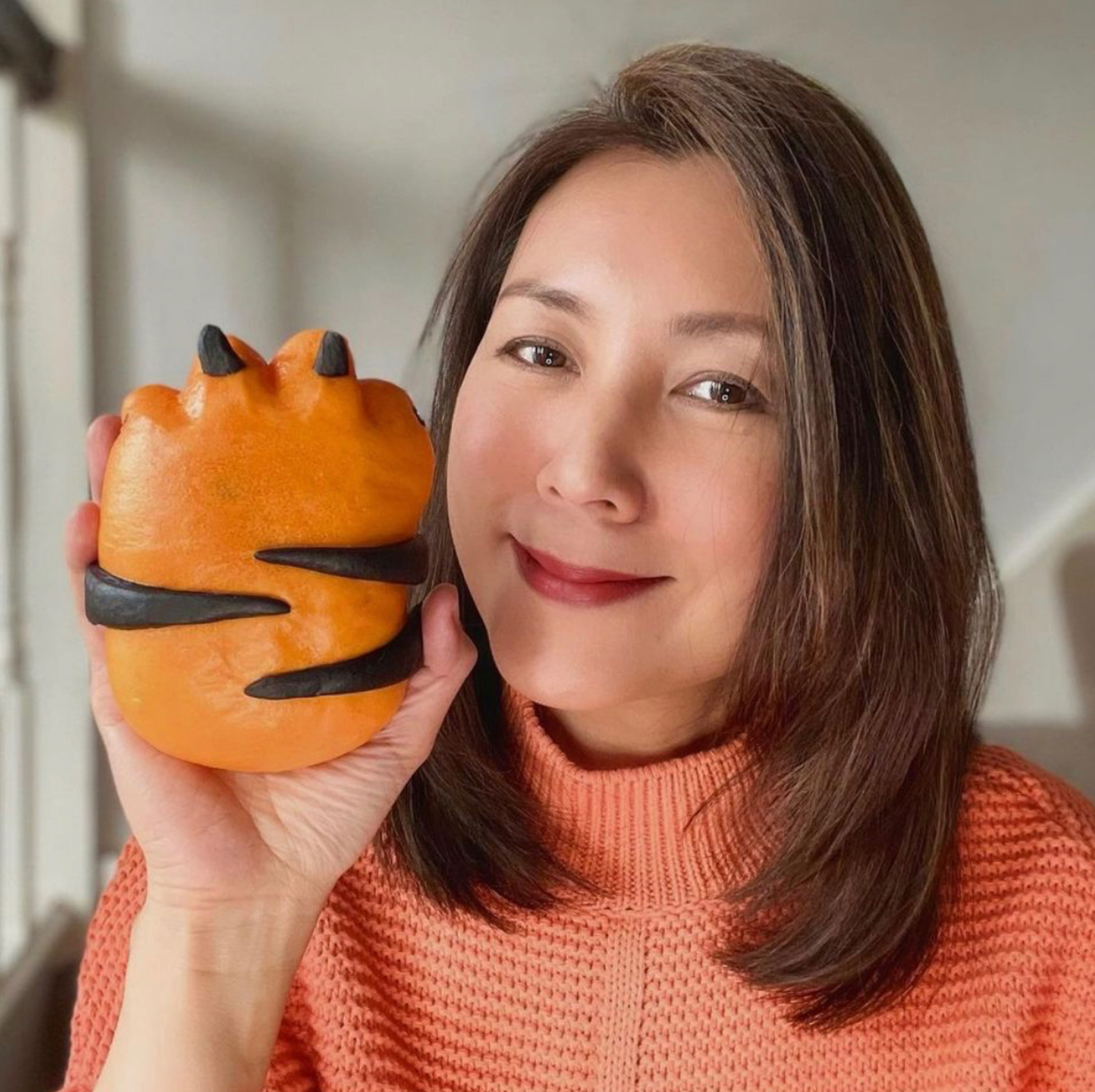 Ivy Lee
What she ate: Festive bakes
Yummy factor: Is it a tiger's paw, fluffy bun or both? Whatever it is, we bet Ivy, who is based in England, had a roar-some time this CNY munching on all things yummy — including this paw-some bake complete with stripes and claws.
Qi Yuwu
What he ate: Dinner from Peach Garden
Yummy factor: Yuwu had a most wang-derful dinner at home with Joanne Peh and their kiddos. In addition to the usual CNY suspects like pen cai, yusheng, and roast meat, they also had local favourites like salted egg crabs and fried rice. Yum.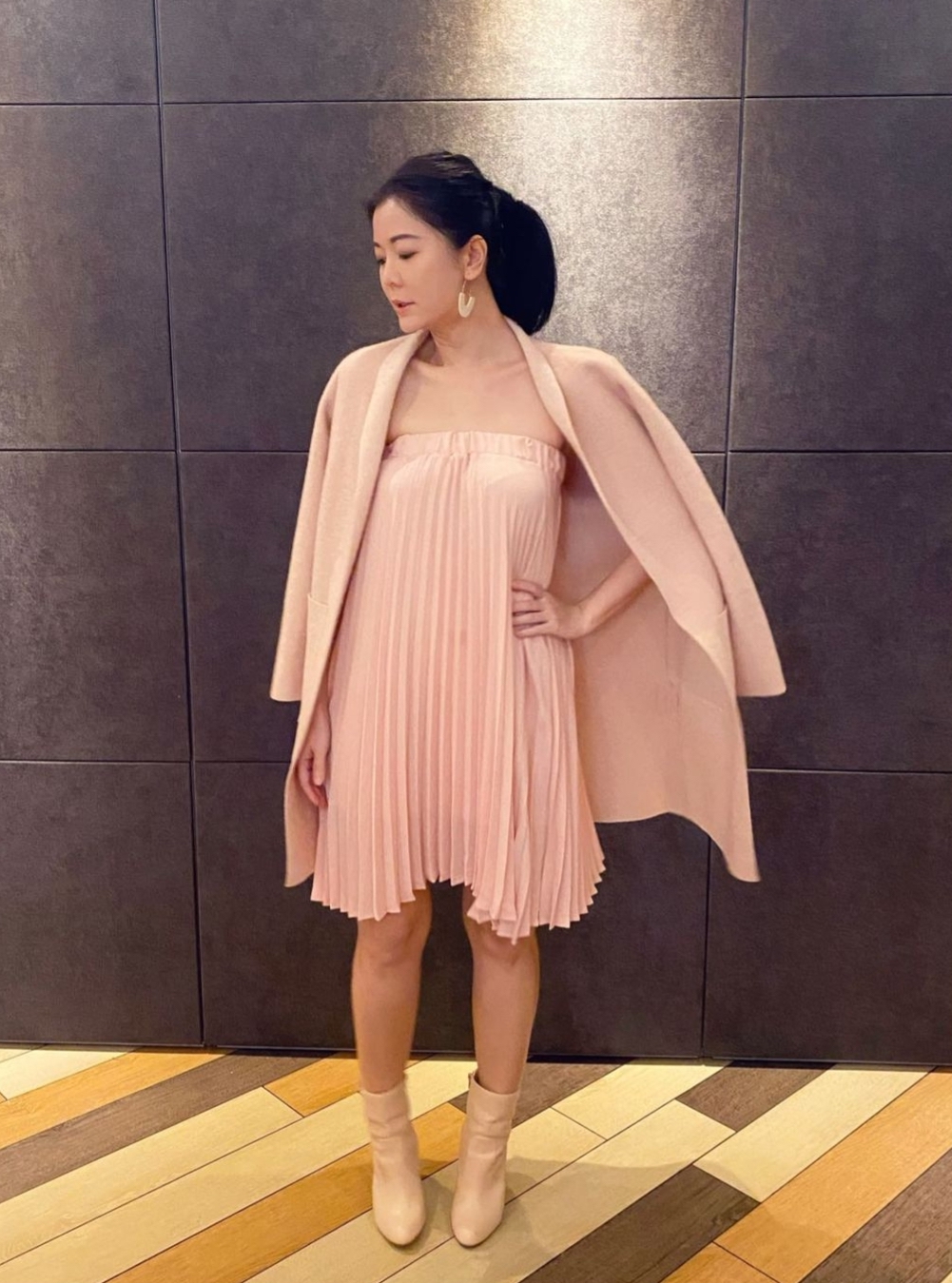 Michelle Chong
What she ate: Bone broth
Yummy factor: Michelle's all for making her own broth, simmering bones for more than 12 hours till the big pot of soupy goodness turns milky and chock full of collagen — perfect for hosting festive steamboat dinners or even as a quick treat.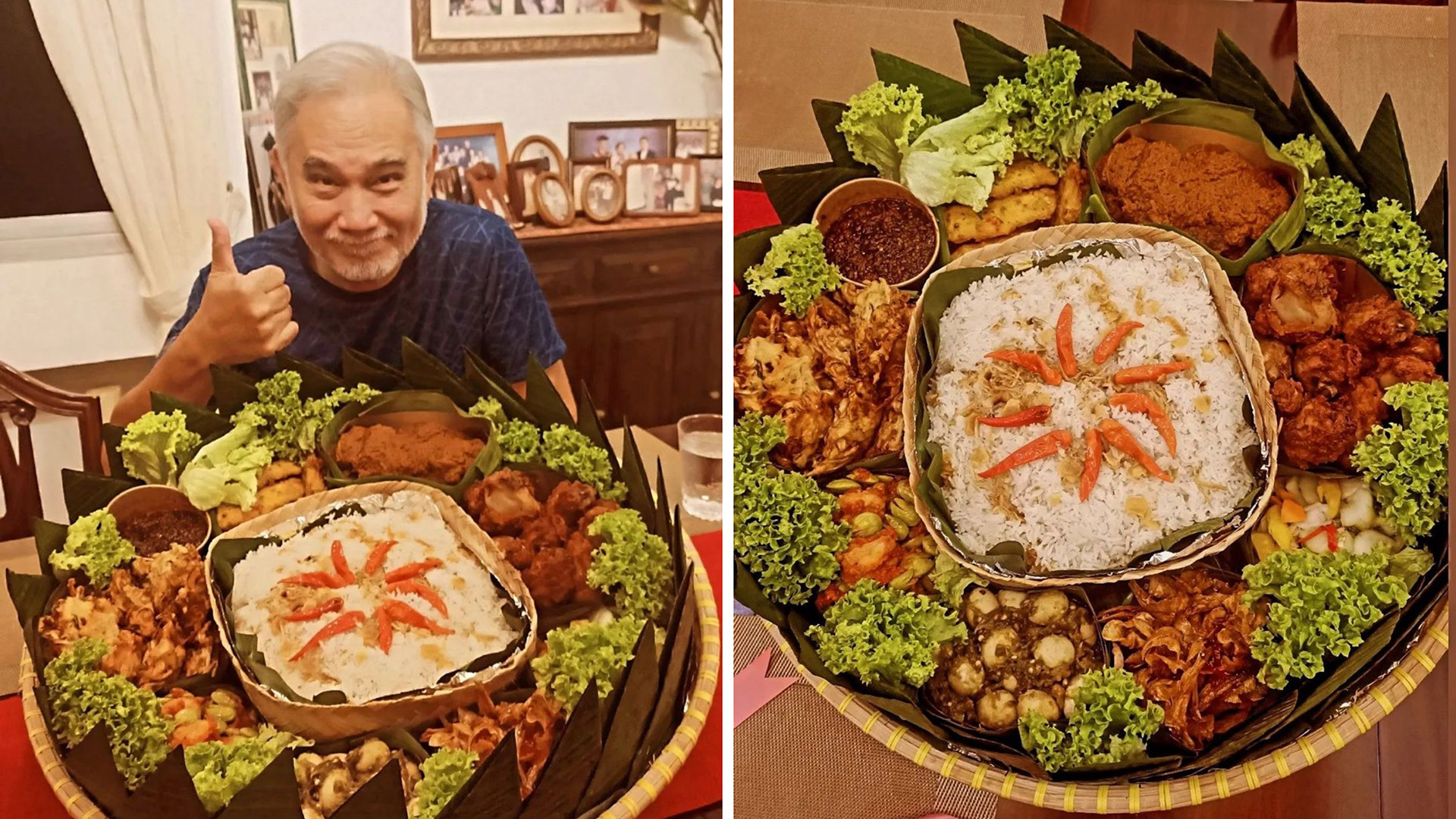 Zhu Houren
What he ate: Nasi tumpeng
Yummy factor: Regular birthday cakes pale in comparison to the elaborate rice platter the veteran actor got from House of Nasi Tumpeng on his 67th birthday (Jan 30). The traditional Indonesian dish comes with 10 dishes including ayam penyet, beef rendang, sambal chilli eggs, and a two-tiered nasi kuning "cake" topped with an auspicious "longevity bun". Too cute!
Patricia Mok
What she ate: Japanese noms
Yummy factor: Japanese-style yusheng, yakitori bathed in onsen egg and lots of umami mentaiko. These were just some of the oishii eats Pat had during her dinner date her gal pals last weekend. But the highlight must have been the "sibey long salmon skin hand roll" the chef made just for the comedienne, who joked that she looked like "long-tongued ghost".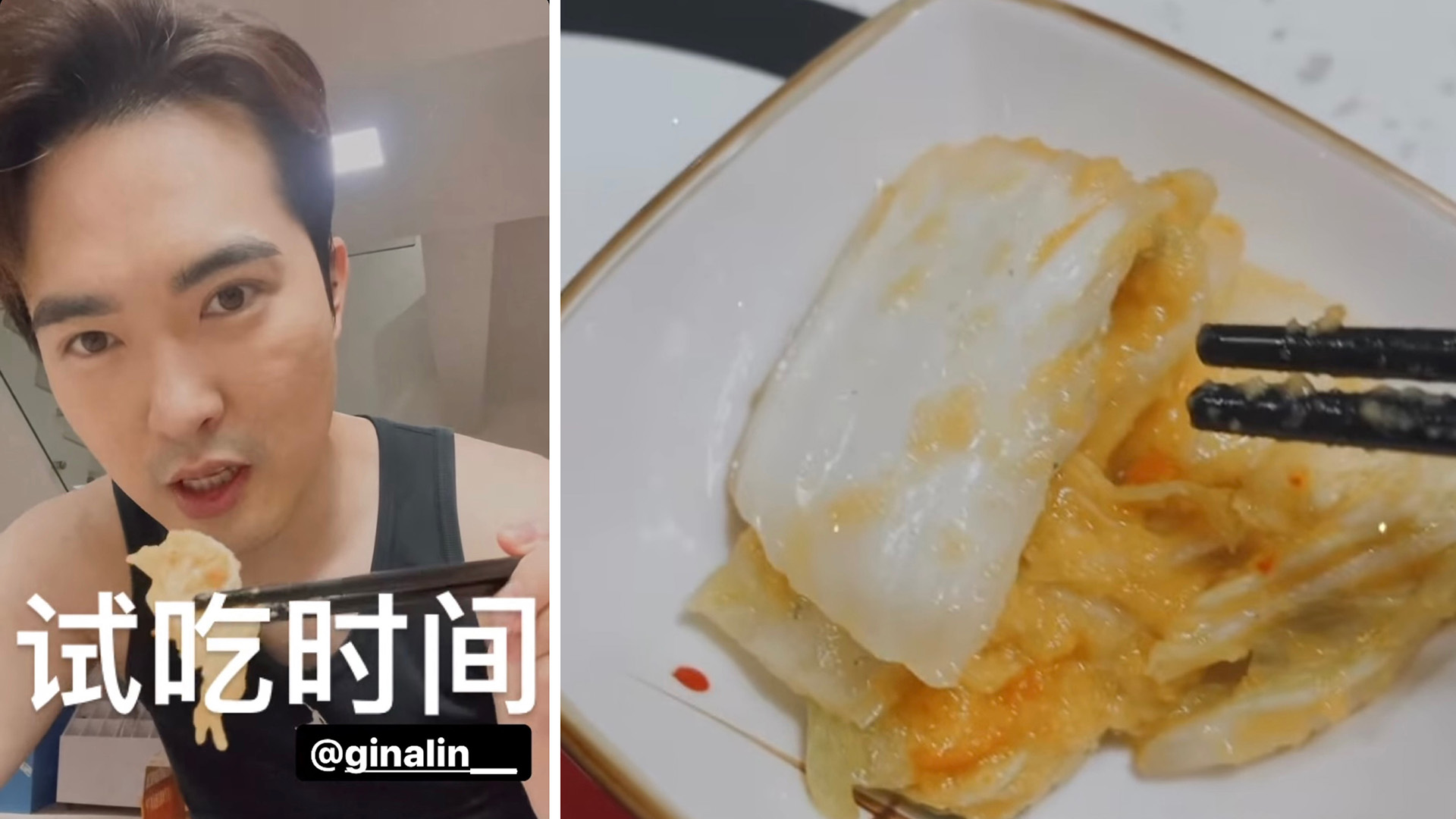 Lee Teng
What he ate: 10-course dinner
Yummy factor: Check out this spread! Thanks to wifey Gina Lin's hard work in the kitchen, Lee Teng got to have a delicious feast on the eve of CNY in the comforts of home. Think homely dishes like a whole grilled fish, steamed dumplings, tender beef cubes, hearty soup, and more.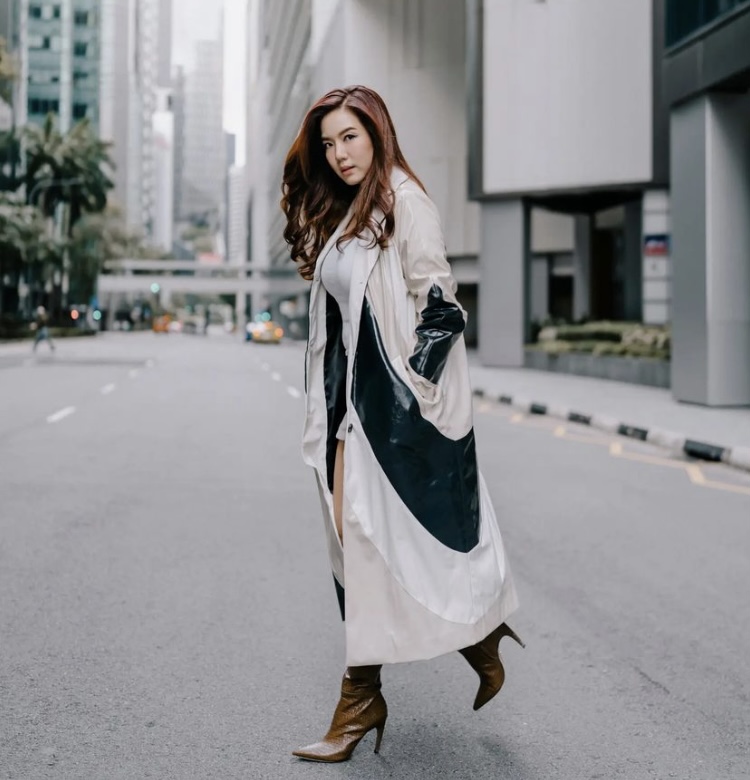 Rui En
What she ate: Peruvian cuisine
Yummy factor: Rui En's birthday meal at Canchita Peruvian Cuisine last Saturday (Jan 29) was a delightful spread of sharing plates featuring lots of seafood, as well as grilled beef with hand cut fries. And of course, dessert is always a must.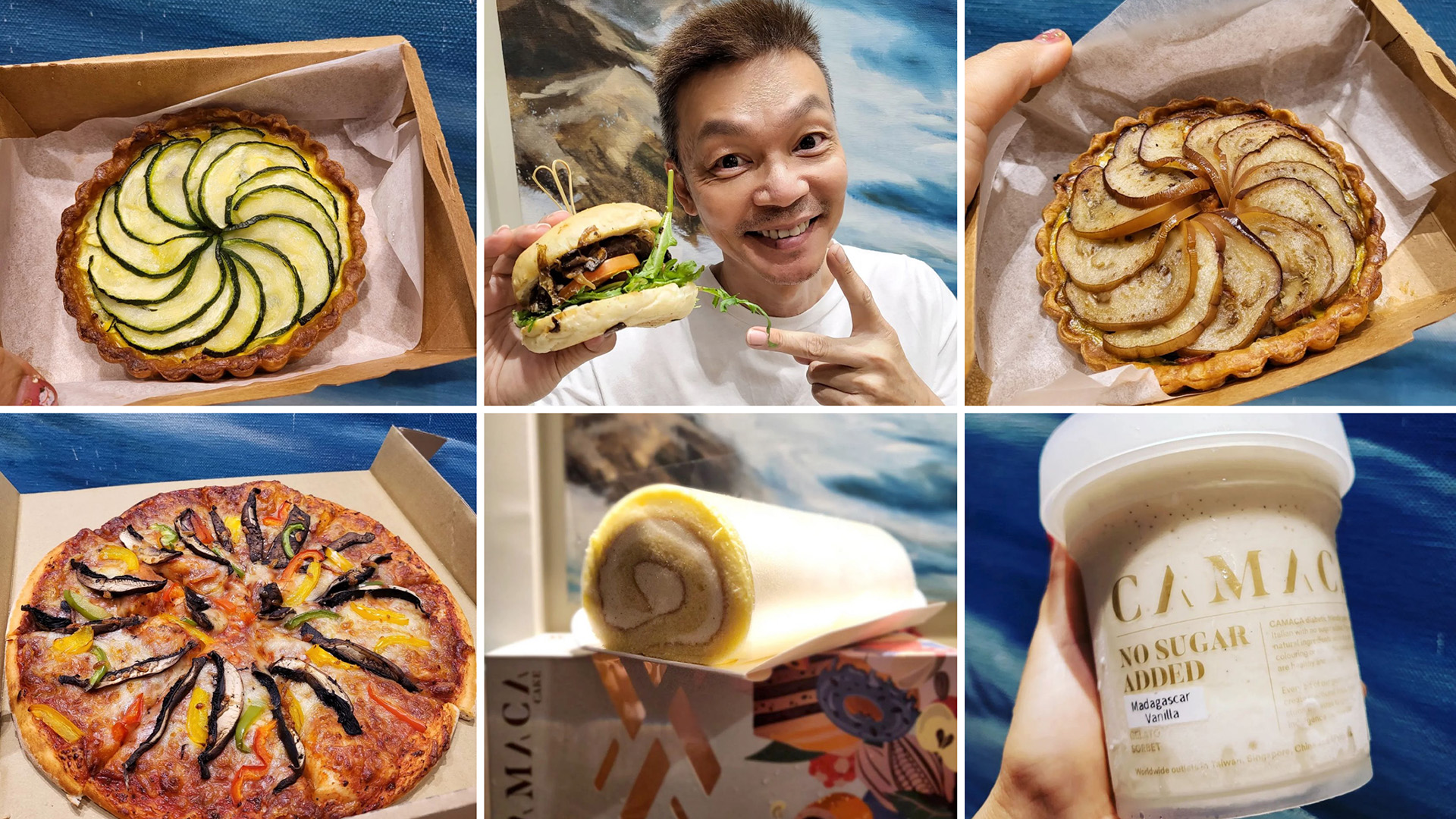 Mark Lee
What he ate: Mookata from Siam Square Mookata
Yummy factor: Instead of the usual steamboat setup at home, Mark opted for Thai-style mookata with plenty of meats, veggies and tom yum noodles. Safe to say, it was a hot but shiok affair.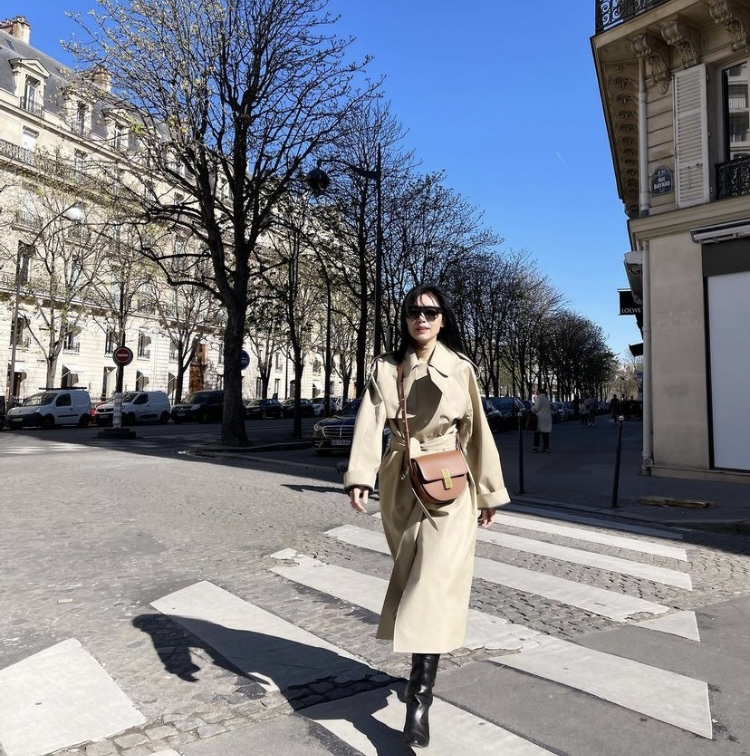 Sharon Au
What she ate: Hakka specialties
Yummy factor: The Hakka specialities from home-based business Gemma E Kitchen hit all the right spots for Sharon; the yam abacus seeds must have been perfect with the fried yong tau foo items stuffed with meat.
Thomas Ong
What he ate: Birthday tart
Yummy factor: It was a double celebration for Thomas, who turned 53 on the first day of Chinese New Year. Instead of a birthday cake, he celebrated with what looks like a unique fusion tart with candied ginkgo and mango cubes atop creamy orh nee, and even received a birthday lick.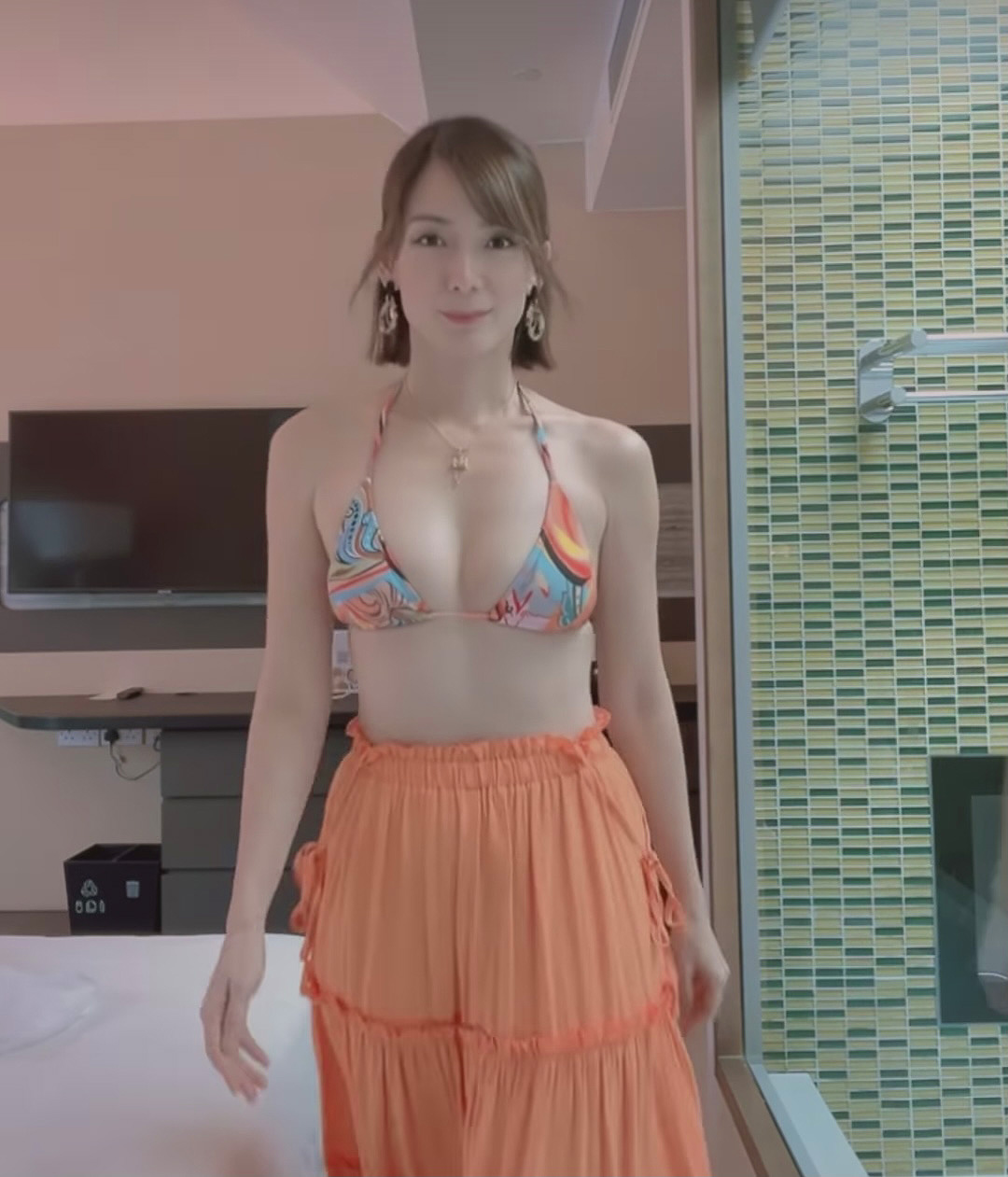 Jacelyn Tay
What she ate: Sunday brunch
Yummy factor: Weekends are made of delish brunches, and Jacelyn had hers at French patisserie Paul with her son Zavier Wong. Her choice of orange juice and a simple toasted sandwich with salad on the side was probably a conscious decision to go light before a heavy reunion dinner later that evening — a wise move.
Vivian Lai
What she ate: Homemade dinner
Yummy factor: Not only did Vivian and her family indulge in a hearty yuan yang hotpot for their reunion dinner, there were also generously-sized steamed abalones with minced garlic.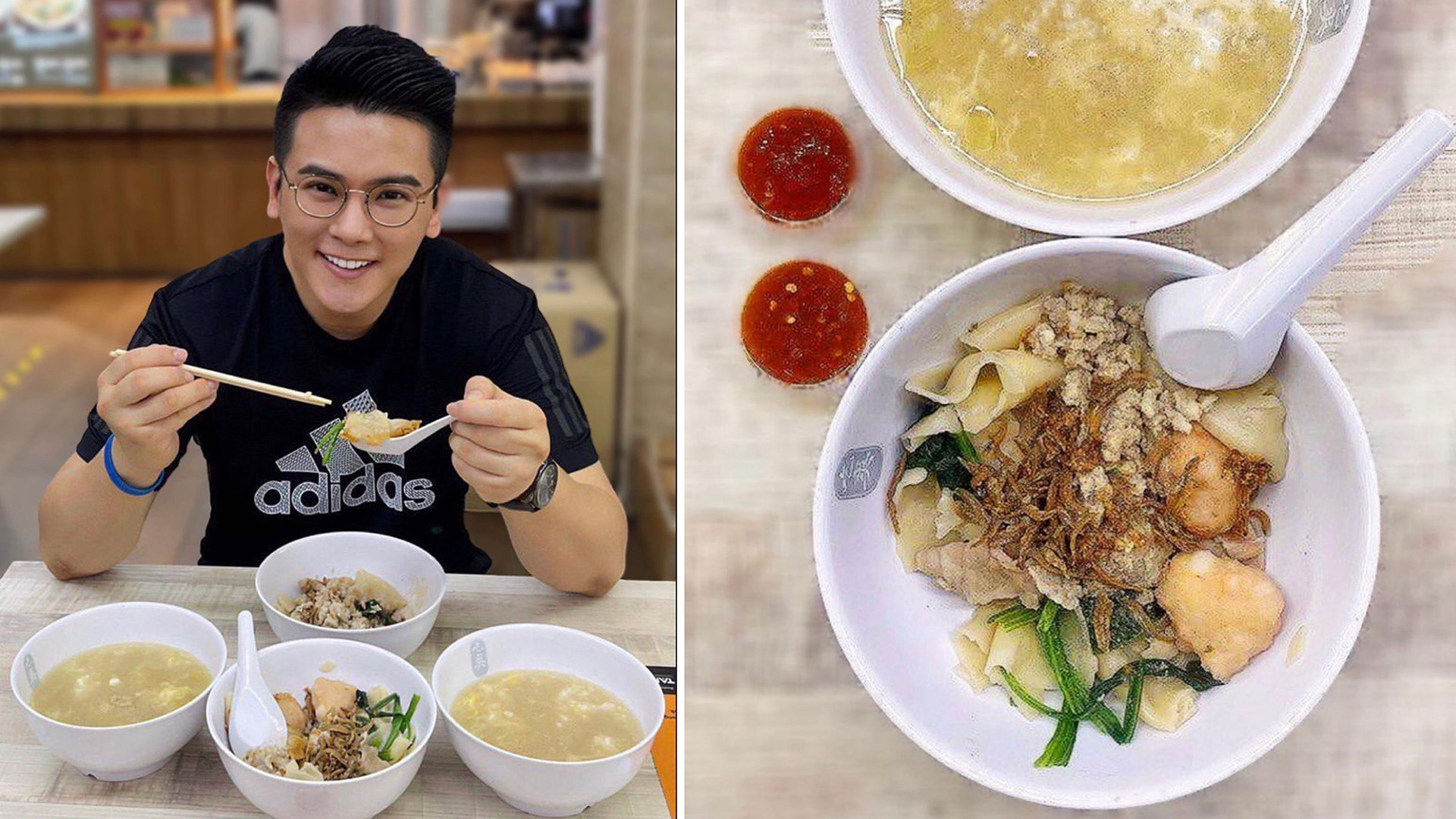 Nick Shen
What he ate: Pineapple rice
Yummy factor: Never mind that Nick was all dressed up at his relative's crib, he braved the heat in the kitchen to whip up a magnificent Thai-style pineapple fried rice, and even served it in a carved-out pineapple for extra huat.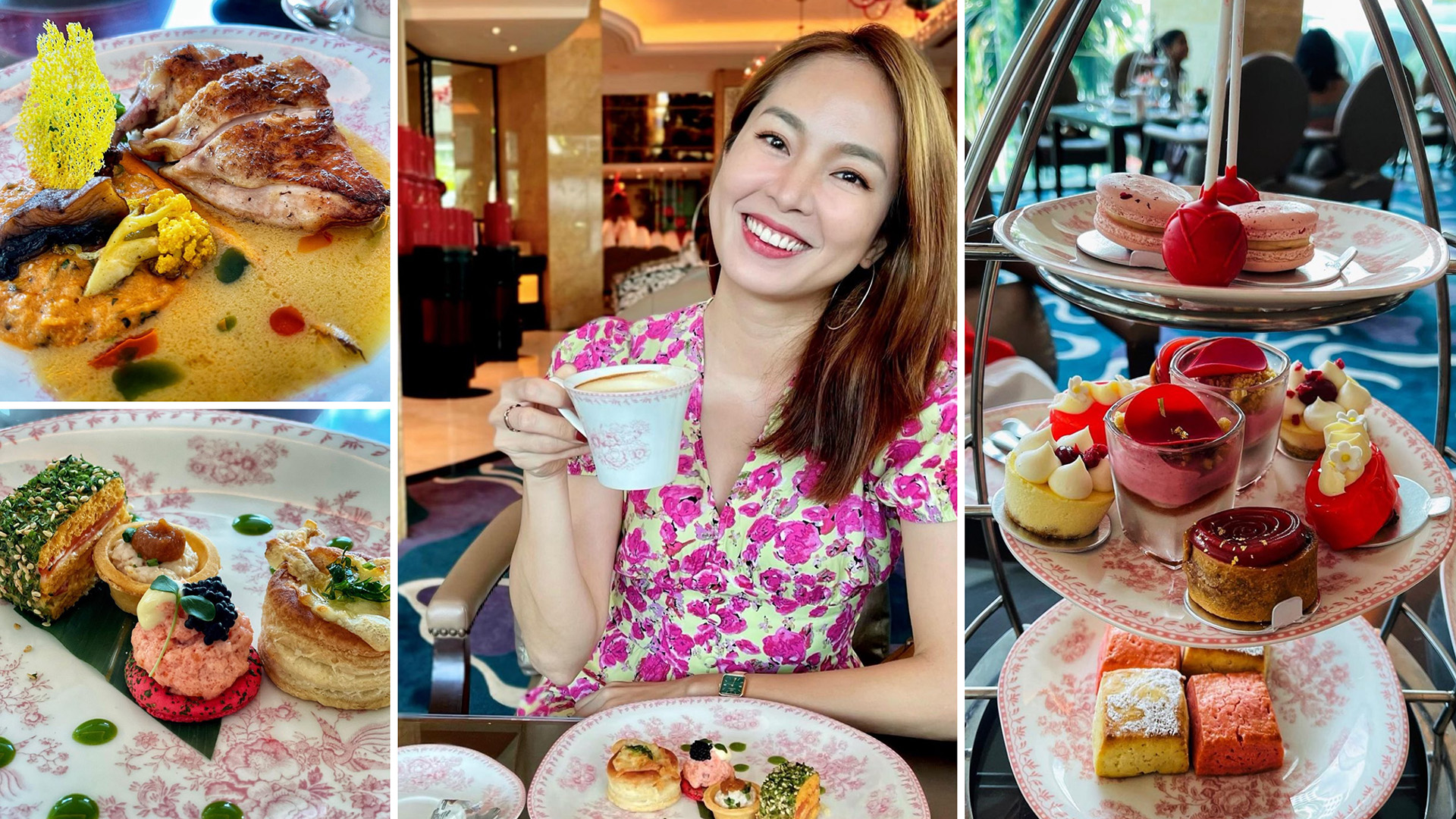 You Yi
What she ate: All things Hello Kitty
Yummy factor: You Yi indulged her inner child at the Hello Kitty-themed cafe at Ion Orchard where she got to enjoy a meal with the feline character. We've got our eye on the tempura seafood rice (presented in Hello Kitty's likeness, no less) with cream sauce.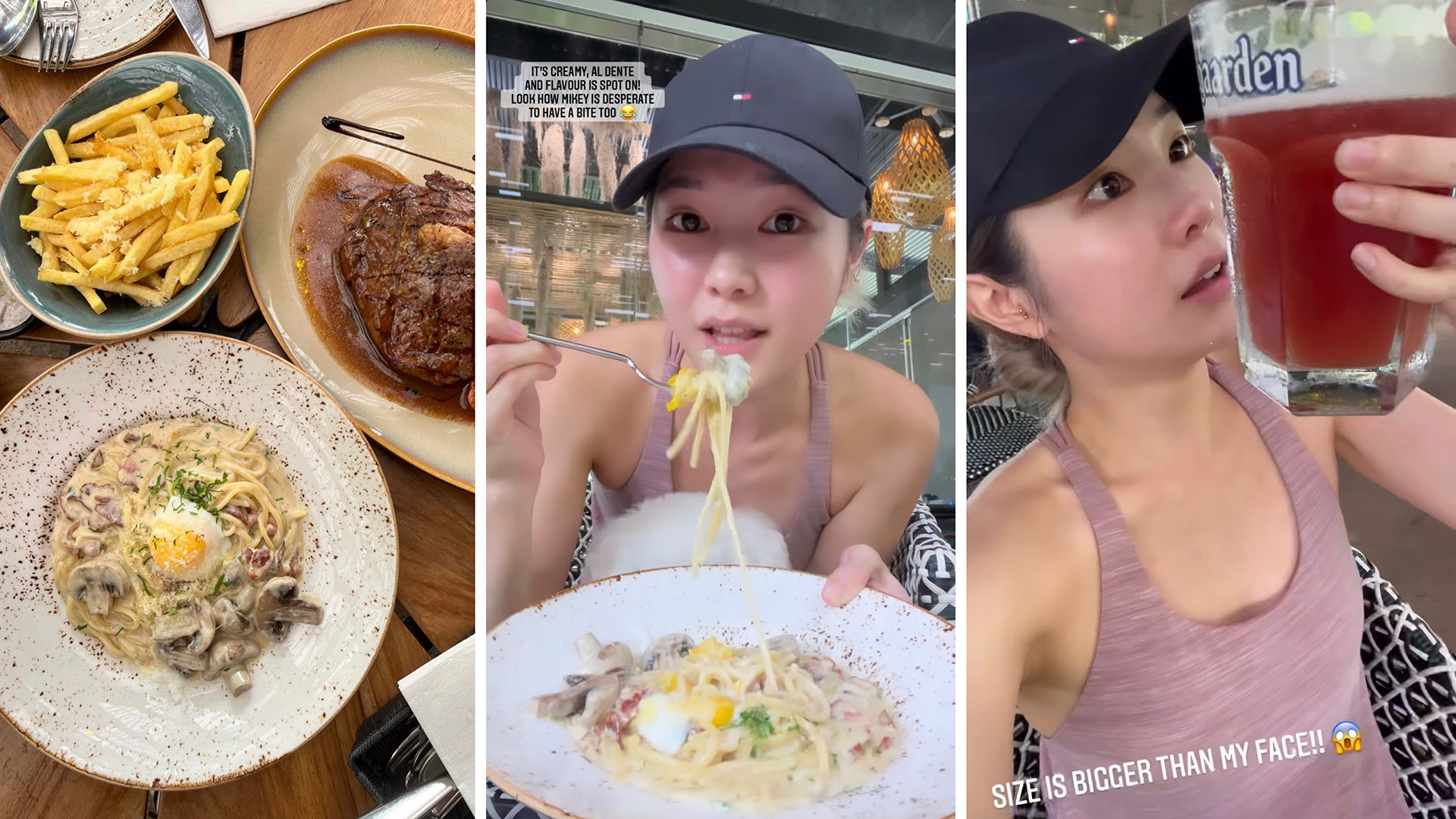 Ferlyn Wong
What she ate: Comfort food
Yummy factor: Ferlyn, whose birthday also falls on Feb 1, celebrated her big day at Supply & Demand where she had seasonal specials like thin crust pizza with a whole Boston lobster, red pesto aioli and crispy fried kale. That, plus fried chicken and chunky cut fries with parmesan shavings, made for a welcome break from the usual CNY fare.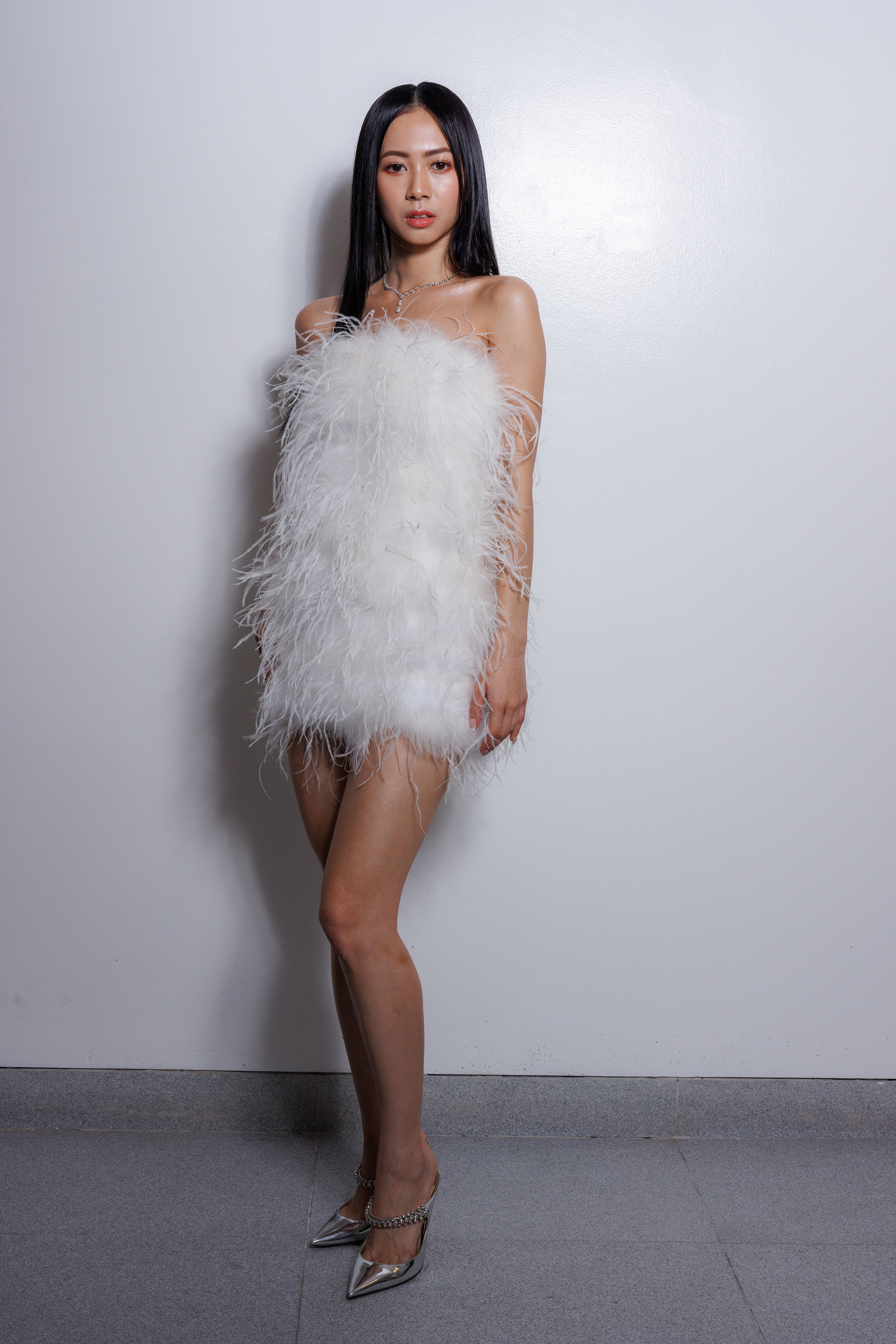 Bonnie Loo
What she ate: Reunion dinner
Yummy factor: Bonnie's reunion dinner with her loved ones was sumptuous to say the least — there were festive dishes like braised abalones and sea cucumber, steamed fish, roast chicken and more.
Daniel Ong
What he ate: Seafood aplenty
Yummy factor: Daniel and his wife Fay Tan probably had their fill of seafood at Humpback. They ordered quite a spread including fresh oysters, grilled salmon, buttery hamachi atop crispy fried potatoes, before ending the night with pretty cocktails and dessert.