Foodie Friday: What The Stars Ate This Week (Jun 24-Jul 1)
All the photos that made us hungry this week.
It was hawker fare galore this week. Zoe Tay met Felicia Chin and Jeffrey Xu for kway chap, Hong Ling and Nick Teo had their fill of laksa, Elvin Ng and Romeo Tan indulged in comforting charcoal fish steamboat, and Li Nanxing tried his hand at cooking mala xiang guo. Read on for more.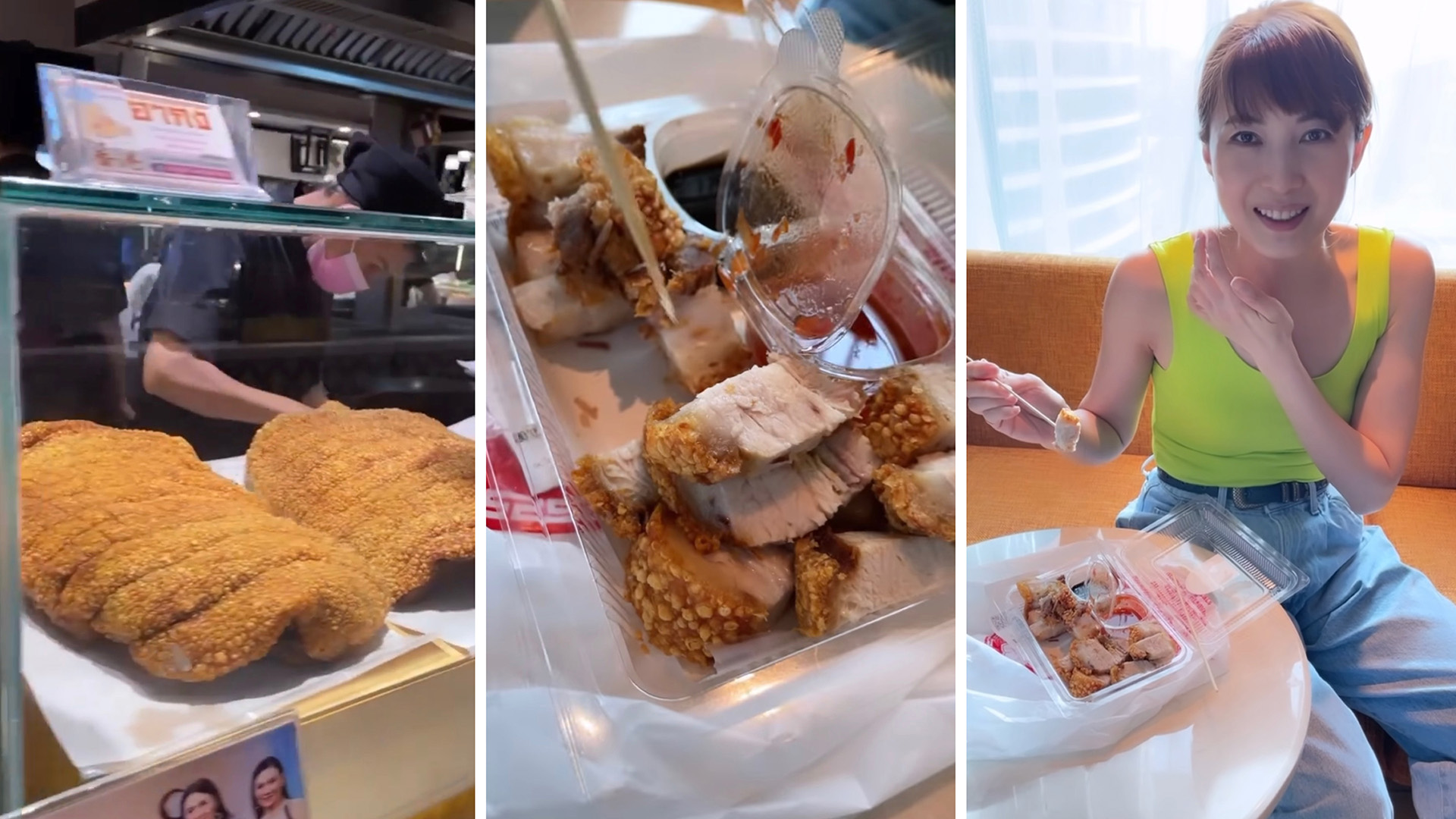 Jeanette Aw
What she ate: Roast pork
Yummy factor: Jeanette finally got to try her assistant's favourite sio bak while holidaying in Bangkok — just look at the crispy skin and juicy meat. The latter used to indulge in some at Siam Paragon whenever Jeanette was in baking school, and Jeanette was none the wiser till now. Well, it's never too late.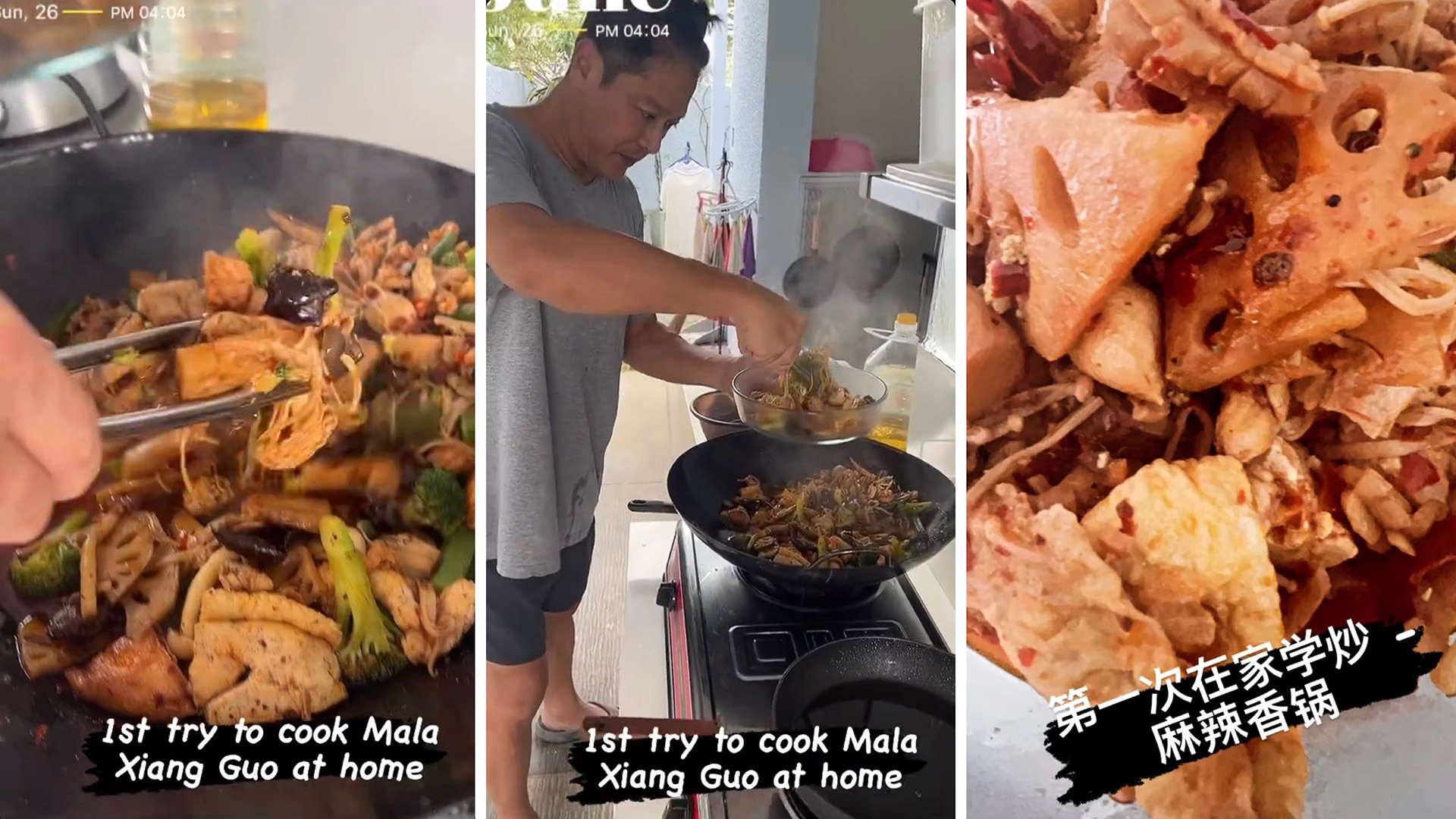 Li Nanxing
What he ate: Mala xiang guo
Yummy factor: While it may have been Nanxing's first attempt at cooking mala xiang guo, he sure looked like a professional whipping it up. And he was generous with the ingredients too — think beancurd skin, tau kwa, lotus roots, broccoli and more all coated in the spicy and numbing sauce. Maybe he can try coming up with his own mala sauce.
Romeo Tan and Elvin Ng
What they ate: Fusion feast at Playground
Yummy factor: Ben took his fellow "Okinawa Boys" — the trio led a tour group in Japan back in 2019 — on a gastronomic journey at his beer garden, where they got to try his latest offerings like the charcoal fish steamboat, as well as the signature thin-crust pizzas from SG Umami. Coincidentally enough, Romeo and Elvin bumped into Zoe Tay, Aileen Tan and Hong Zhaorong, who were also there to support Ben.
Cynthia Koh
What she ate: Heavy lunch
Yummy factor: Never mind the potential food coma, Cynthia tucked into the full works with friends at chicken rice restaurant Sing Swee Kee, opting for both poached and roasted chicken to go with rice balls. And the sides looked delish too, with offerings like Hainanese mutton soup, stir-fried kangkong and fried omelette. Dessert-wise, the coconut ice cream paired with Hainanese soft cake and grated peanuts ticked the right boxes for Cynthia.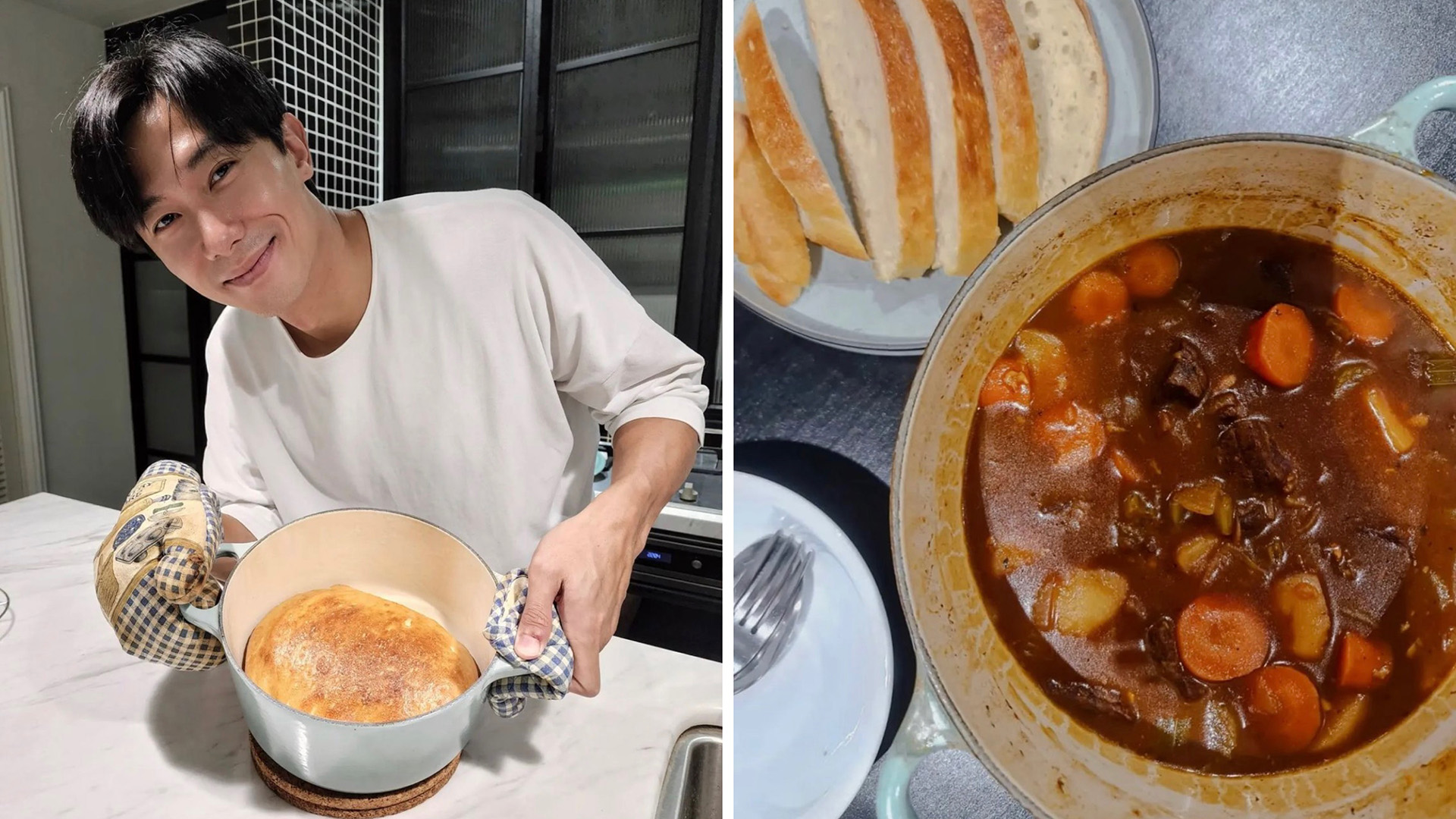 Desmond Tan
What he ate: Homemade dinner
Yummy factor: Desmond was on a roll (pun intended) this week. Not only did he painstakingly knead dough to bake a fresh loaf of bread from scratch, he even simmered a hearty pot of beef stew to go along with it. Safe to say, Mrs Tan was in for a treat.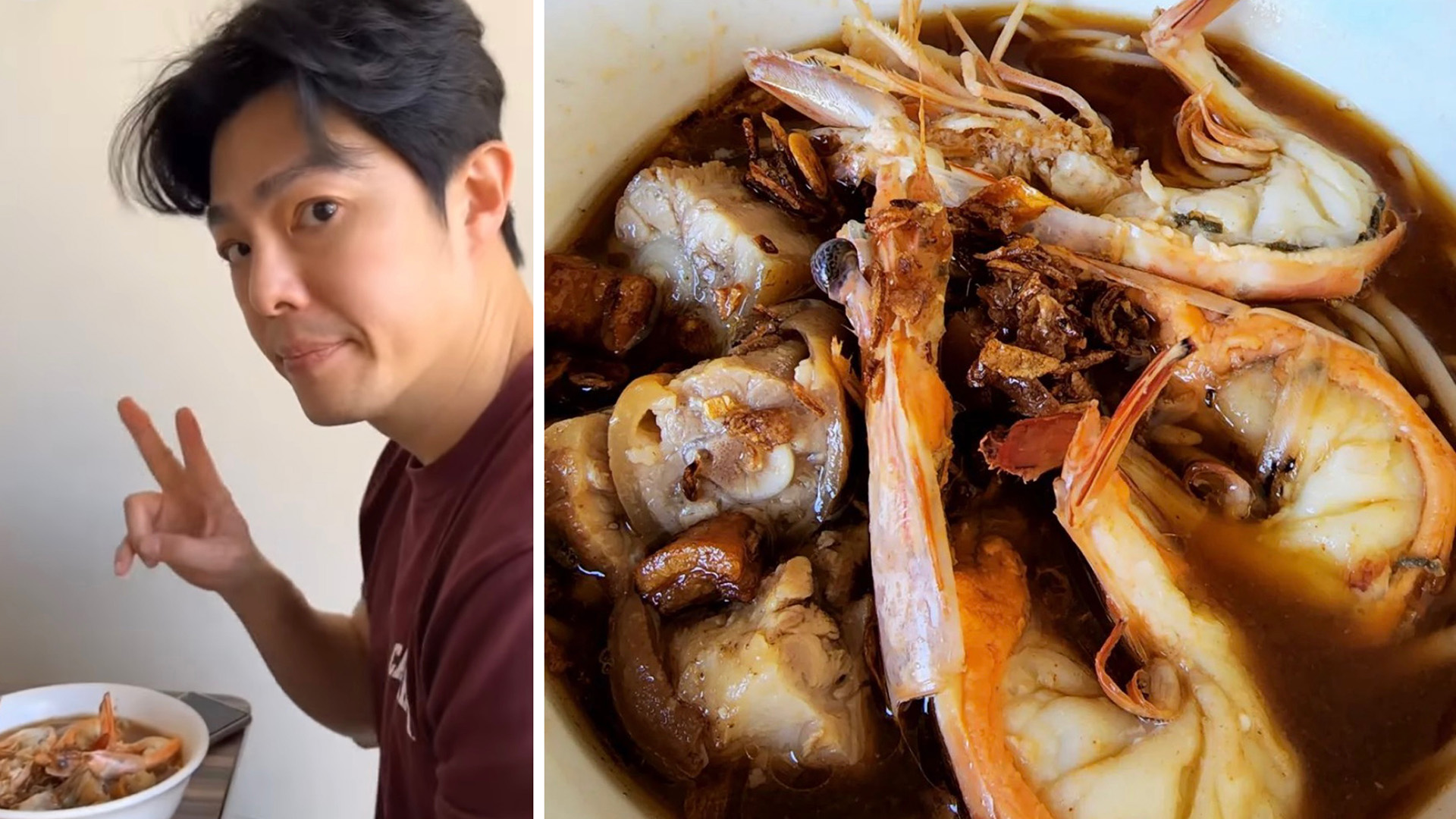 Zhang Yaodong
What he ate: Prawn mee
Yummy factor: Yaodong may have braved the weekend lunch crowd at Beach Road Prawn Mee, but the wait was well worth it. He was rewarded with a satisfying bowl of hae mee with jumbo prawns, pig's tail and fried lard bits nestled in the comforting umami broth. Yum.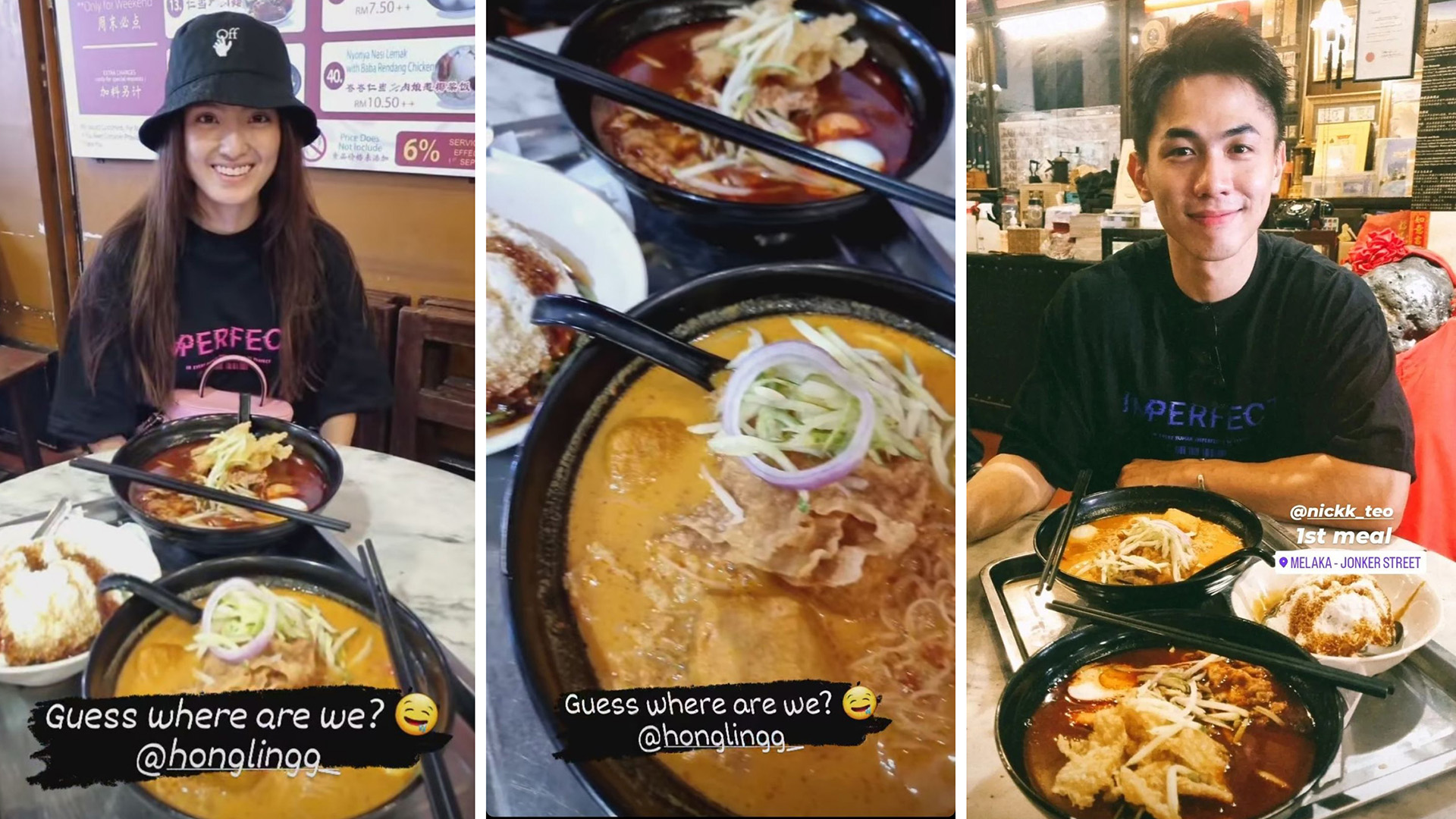 Hong Ling and Nick Teo
What they ate: Malacca specialties
Yummy factor: Is a trip to Malacca complete without indulging in a refreshing yet sinful bowl of chendol? It looks like Hong Ling and Nick had headed to popular resto Jonker 88 for their first meal in the city, where they cooled down with the iced dessert after polishing off spicy bowls of nyonya and assam laksa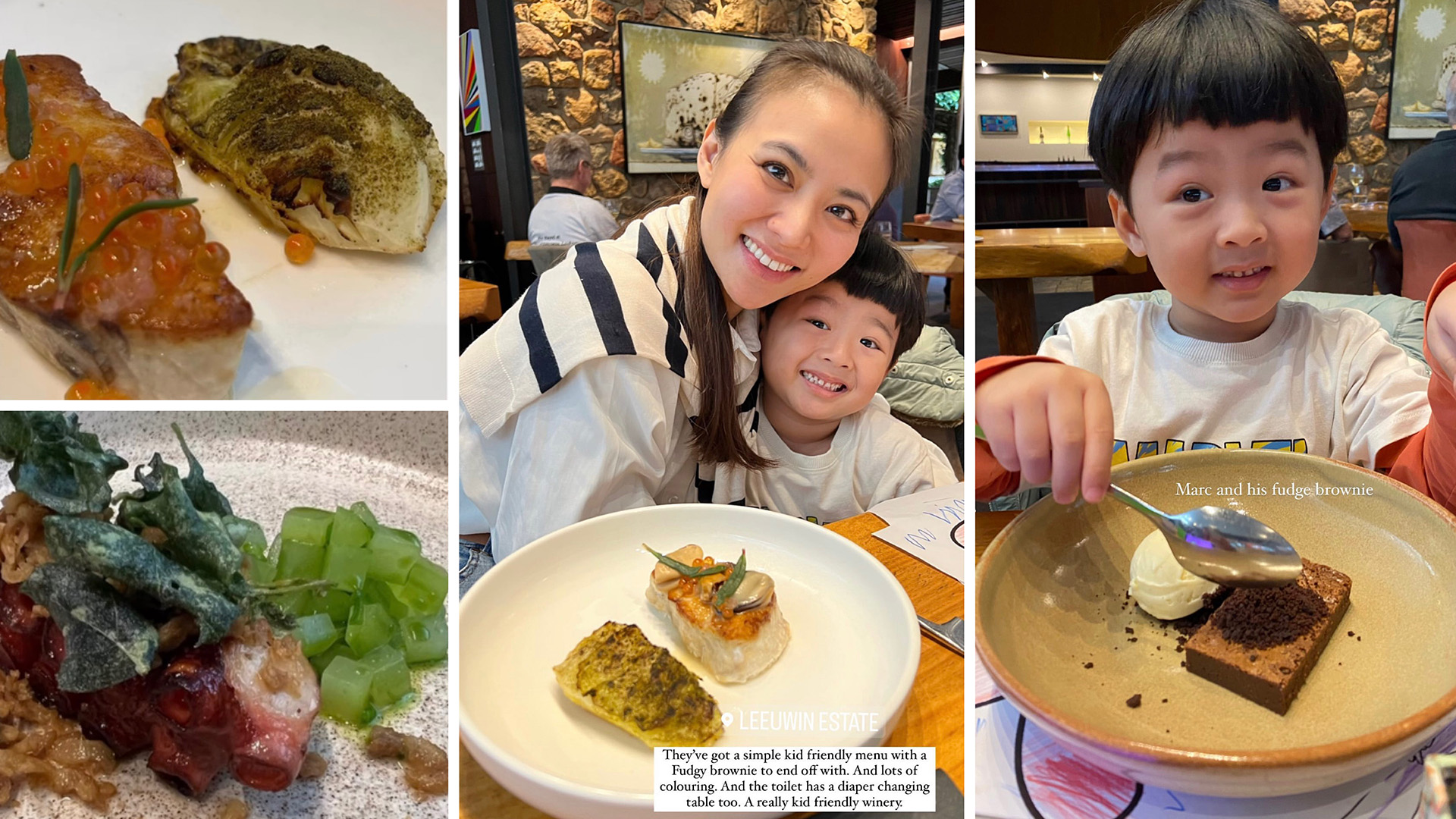 Cheryl Wee
What she ate: Seafood lunch
Yummy factor: A visit to Western Australia's Margaret River wine region saw Cheryl and her family dining at Leeuwin Estate, where she thoroughly enjoyed her seafood-themed lunch with menu highlights like octopus and halibut. As for her son Marc, he certainly looked pleased with having fudgy brownie and ice cream for dessert.
Zoe Tay, Felicia Chin and Jeffrey Xu
What she ate: Kway chap
Yummy factor: Looks like Zoe isn't over her kway chap craving yet. Her late-night dinner with Felicia and Jeffrey looked exceptionally delectable with the preserved vegetables and sharing platter of braised treasures including tau kwa, hard-boiled eggs, offals and more.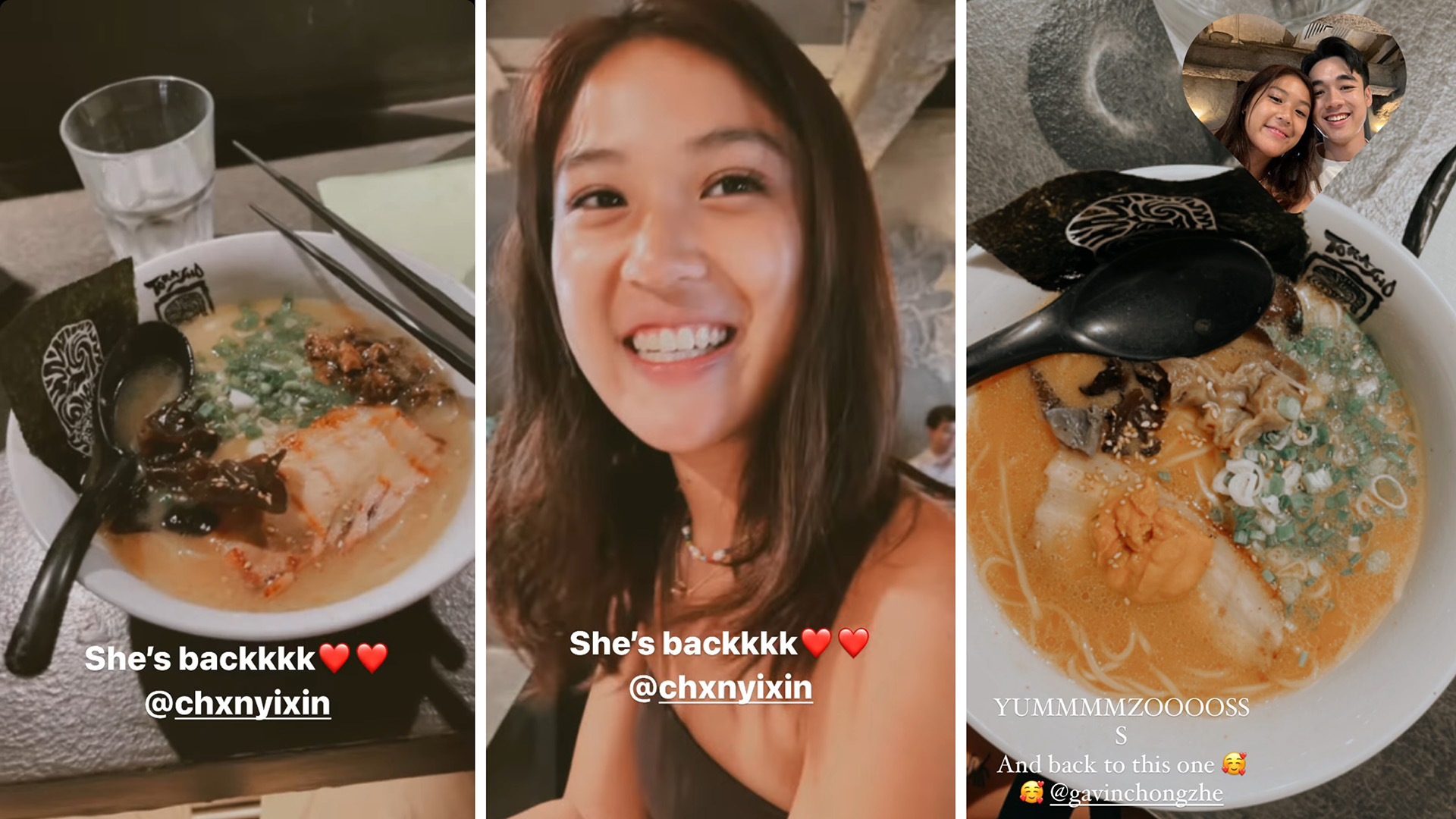 Chen Yixin and Gavin Teo
What they ate: Ramen
Yummy factor: Could they be any sweeter? Gavin was over the moon to have a sunkissed Yixin back from her Bali trip, and their first order of business was to slurp up bowls of scrumptious tonkotsu ramen with tender chashu, uni and truffle ragout at Torasho Ramen Bar.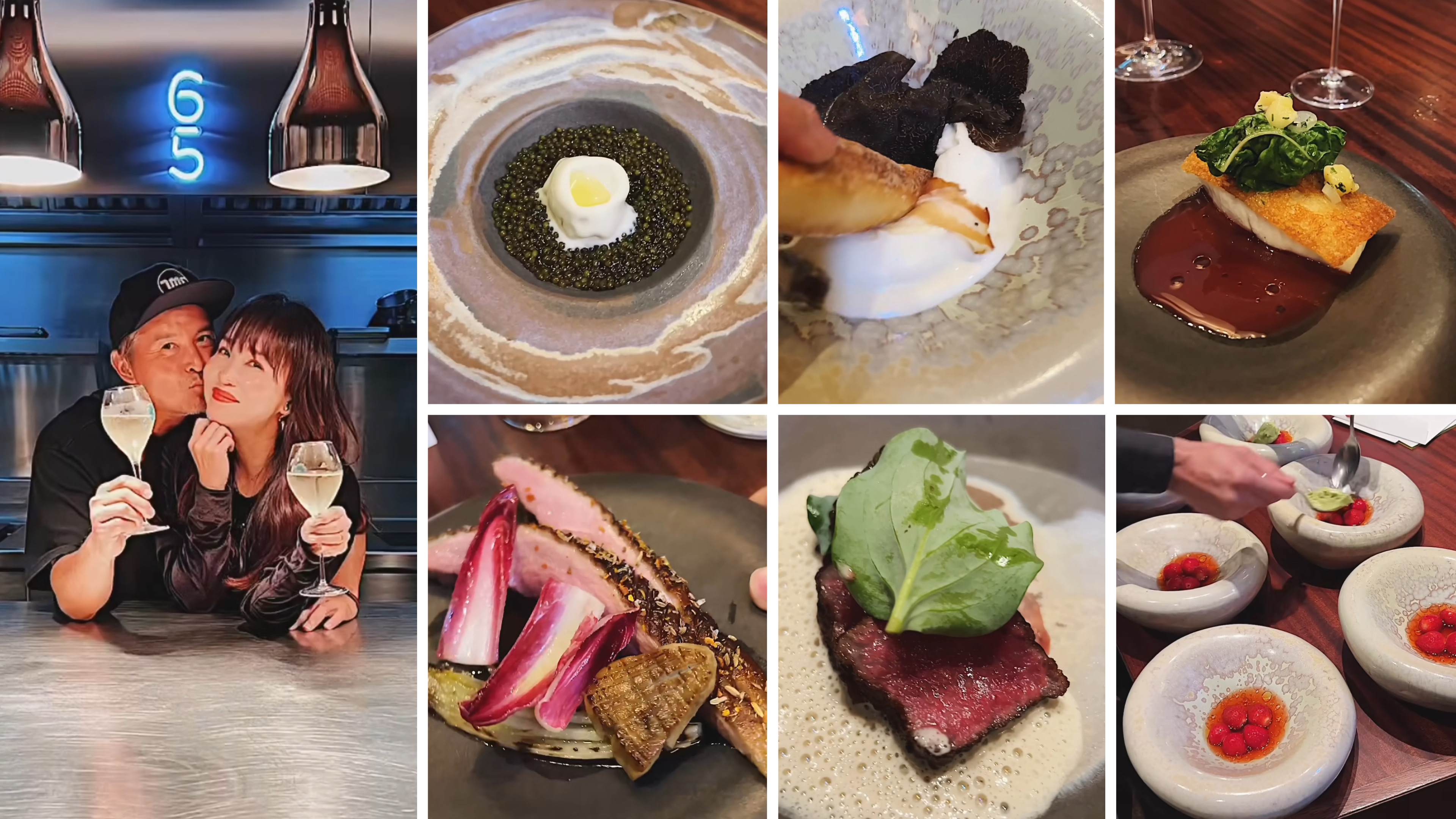 Christopher Lee and Fann Wong
What they ate: Fancy dinner
Yummy factor: The star couple cleaned up for a rare date night out at Michelin-starred table65, where they savoured fancy eats alongside fine wines — we're talking bacon-infused souffle with freshly-shaven truffles, A4 Kagoshima wagyu striploin with oyster and caviar, and poached langoustine with a hint of dashi and coffee.
Hong Junyang and Candyce Toh
What they ate: Juicy burgers
Yummy factor: Following the doctor's order has never been so satisfying. Candyce, who is in her final trimester, has been advised by her gynae to consume more red meat and protein due to an iron deficiency, and Junyang couldn't be happier to have his favourite burger with her at Five Guys. Double patties, anyone?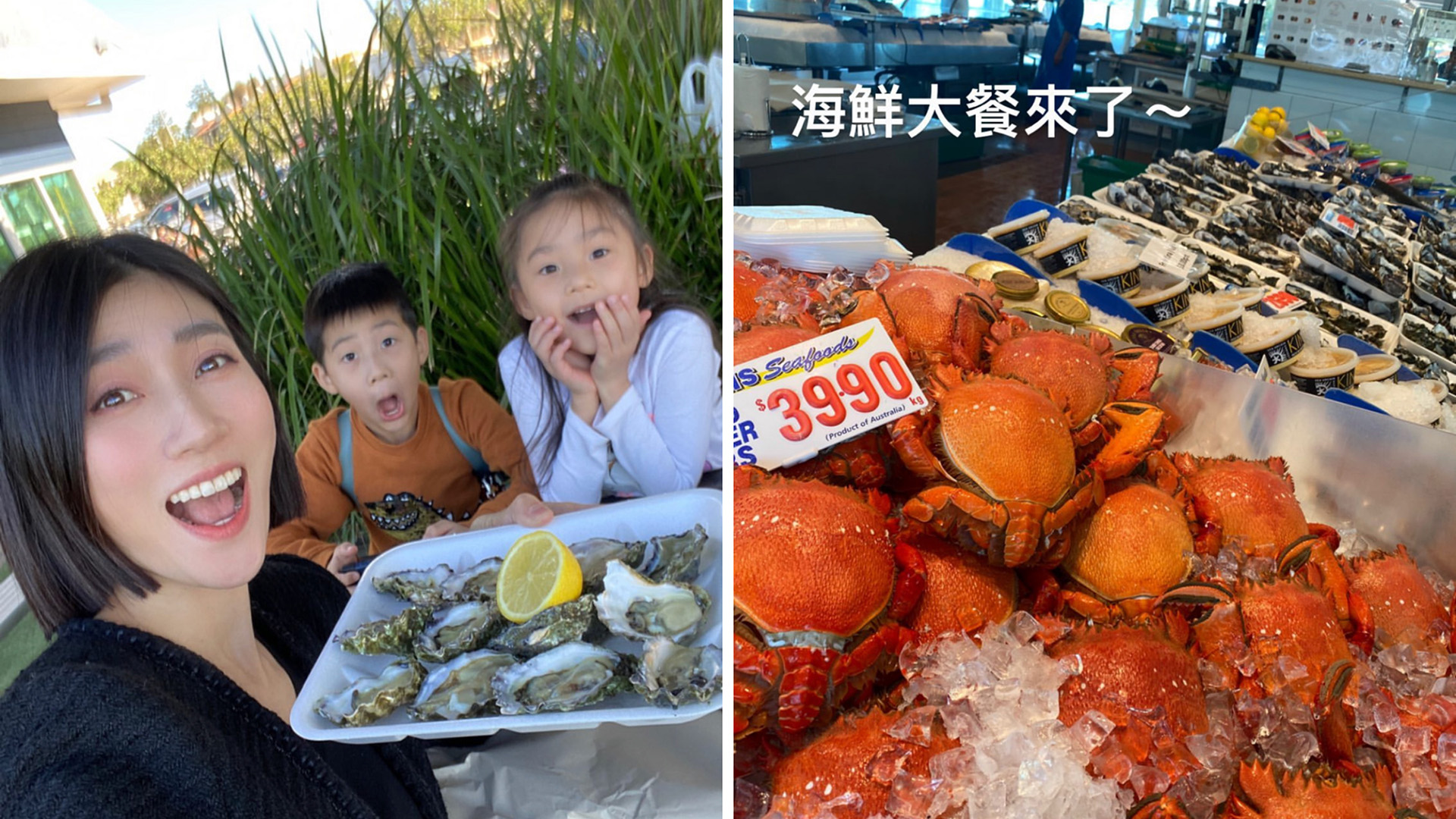 Kate Pang, Andie Chen, Aden and Avery
What she ate: Catch of the day
Yummy factor: Kate, who is holidaying with her family in Gold Coast, Australia, just couldn't resist getting herself a dozen freshly-shucked oysters at Charis Seafoods — how could she when the briny delicacies from Down Under were so juicy and plump? Plus, check out how tempting the seafood choices looked while displayed on their beds of ice.
Tosh Zhang
What he ate: Sumptuous dinner
Yummy factor: Tosh's dinner at Meng Kee Grill Fish in Kuala Lumpur with Noah Yap was a feast for the senses. There were classic favourites like KL-style Hokkien mee stir-fried with lard, oyster omelette, as well as steamed scallops topped with chopped garlic, and black pepper crab.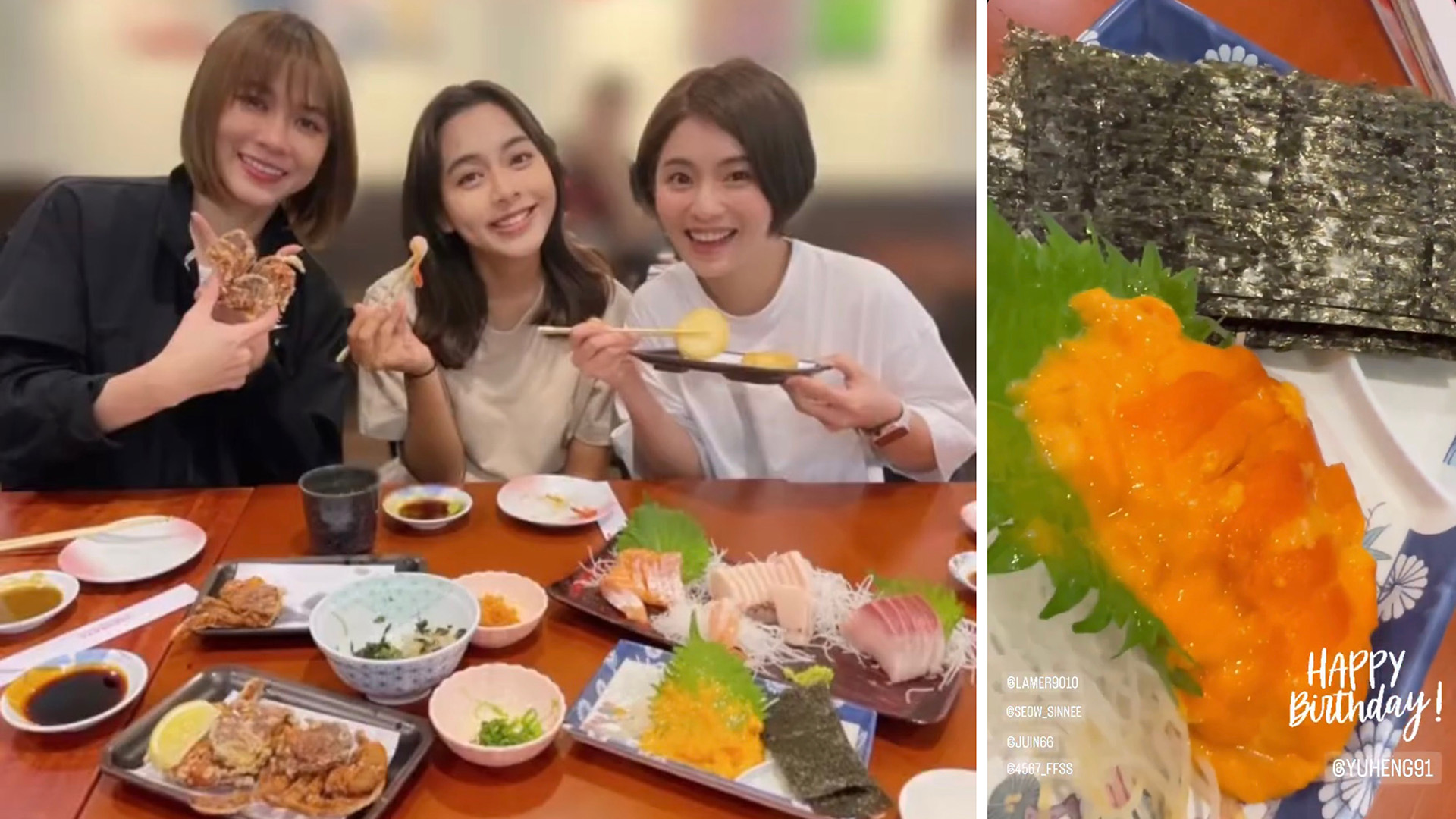 Juin Teh, Seow Sin Nee and Gini Chang
What they ate: Japanese food at Fish Mart Sakuraya 
Yummy factor: The #JustSwipeLah hosts didn't hold back when it came to ordering for their meal — we spy everything from fresh sashimi to grilled fish, deep-fried soft shell crabs and more on the table. Talk about a healthy appetite.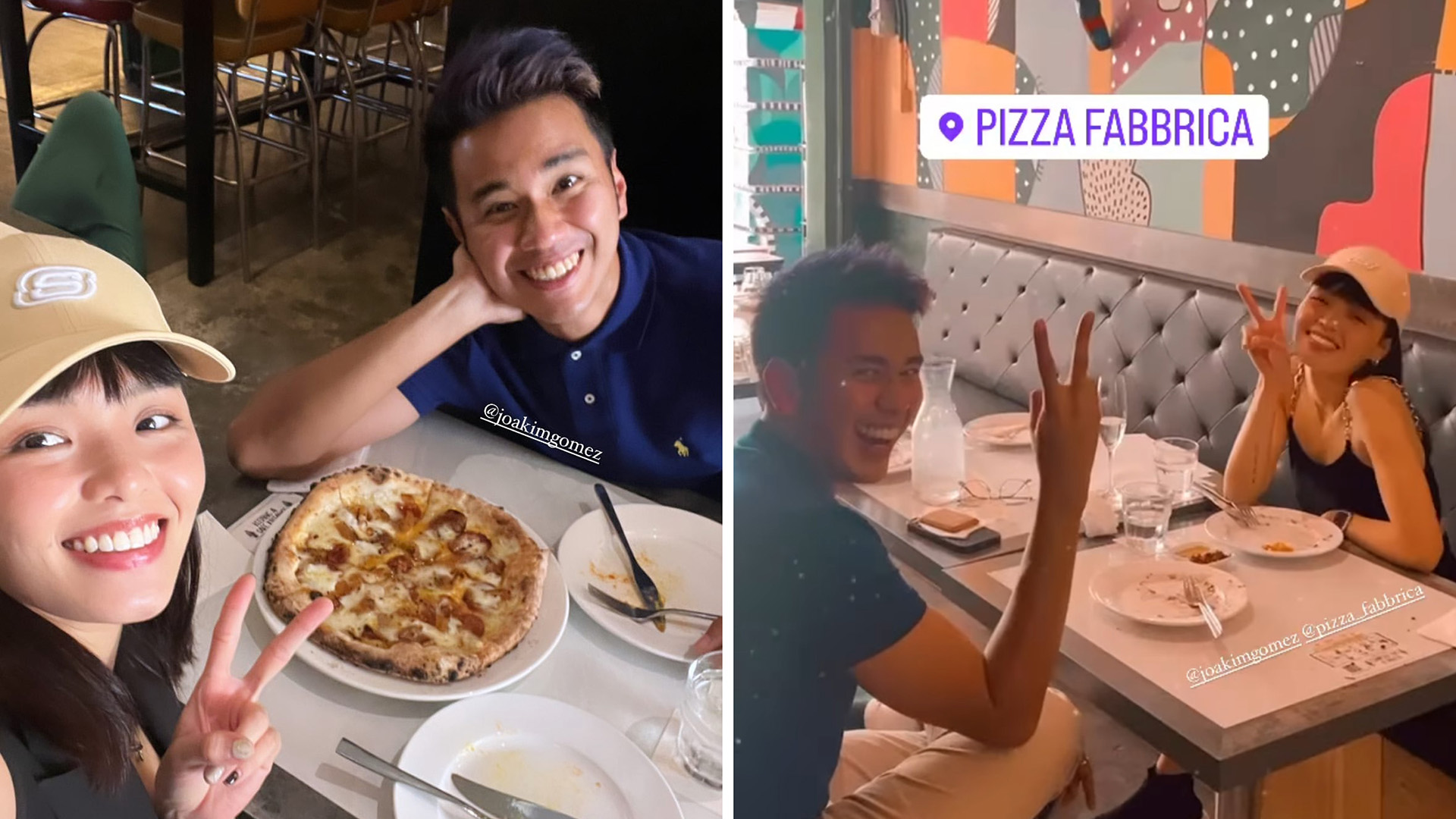 Hazelle Teo and Joakim Gomez
What they ate: Carbs galore
Yummy factor: Hazelle and Joakim got over the mid-week hump with Italian nosh at Pizza Fabbrica, where they both shared a whole wood-fired pizza and pasta dish. The DJs must have been ravenous too, because they slurped up the latter before remembering to take a wefie with it.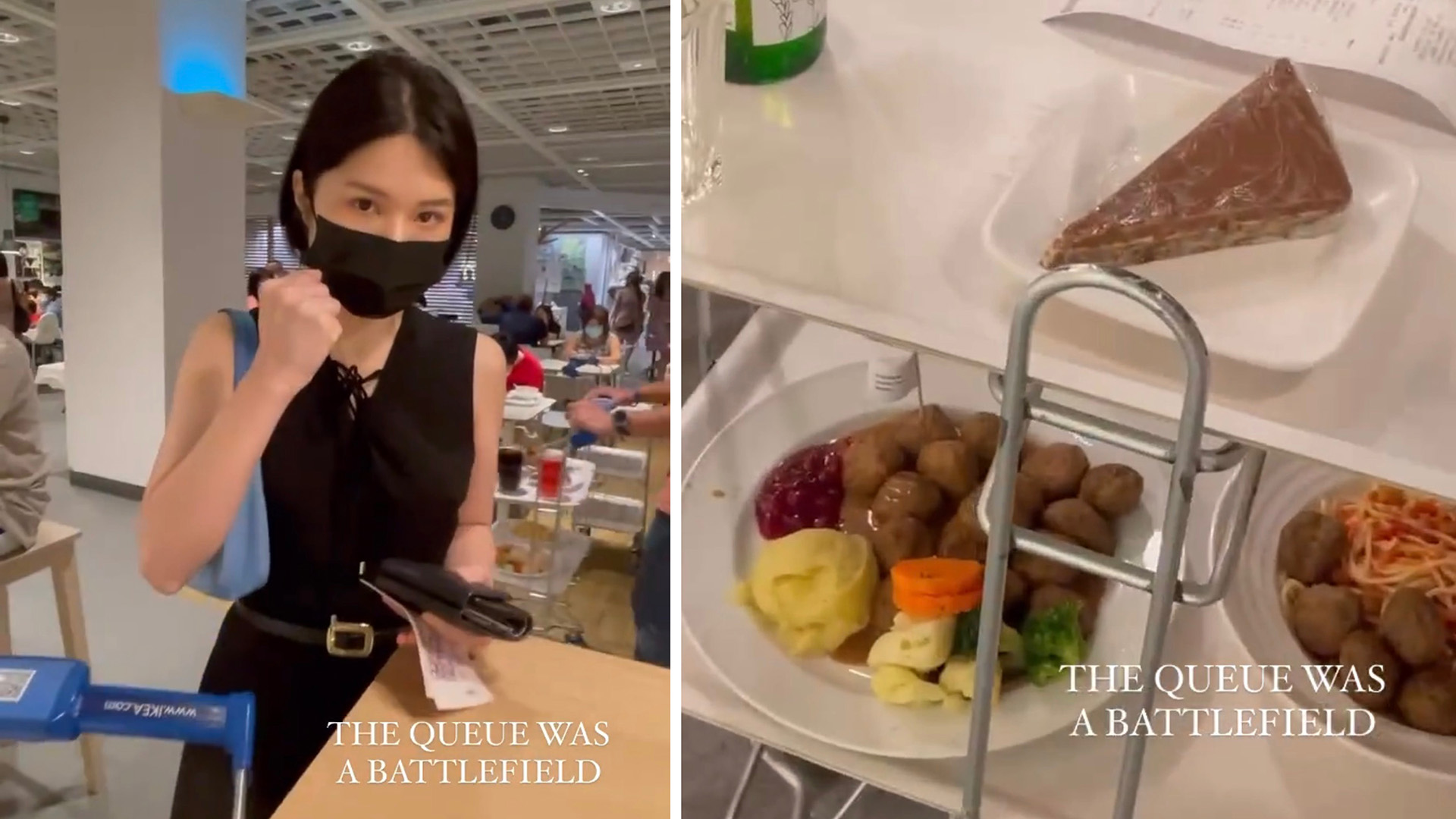 Michelle Wong
What she ate: Swedish eats
Yummy factor: The queue at Ikea for food may have been a "battlefield" for Michelle, but she certainly emerged triumphant with a trolley full of delish buys — a plate full of meatballs with jam and gravy, meatball pasta (can you ever have enough of the meaty goodness?) and a slice of chocolate tart for dessert.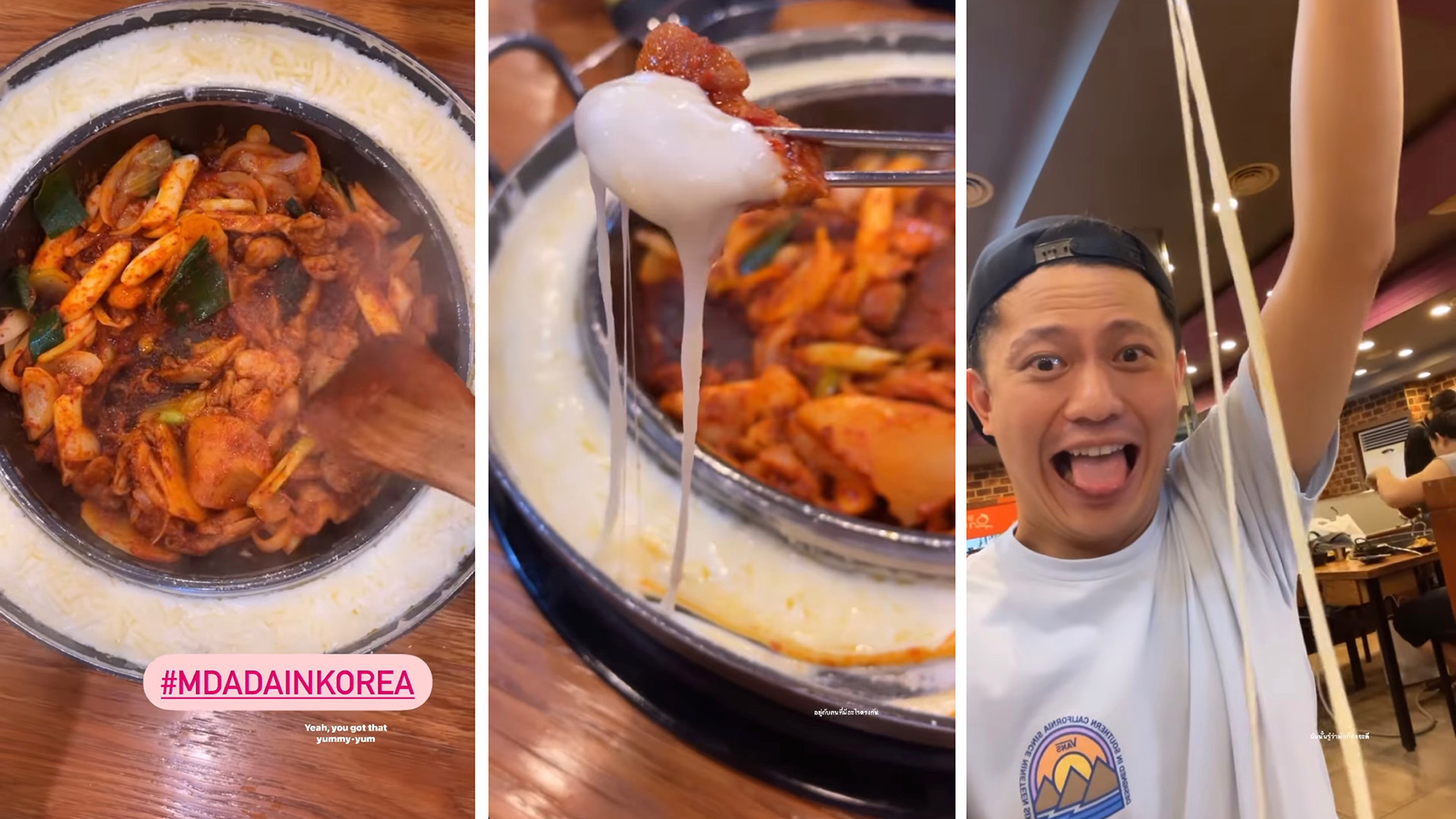 Pornsak
What he ate: Cheesy dakgalbi
Yummy factor: The dakgalbi (spicy stir-fried chicken) dish Pornsak had when he was in South Korea was served piping hot, and it even came with melted cheese — perfect for dipping the tteokbokki and tender chicken chunks in. And would you look at Pornsak's cheese pull? Consider us impressed.
You Yi
What she ate: Comfort food
Yummy factor: The TGIF vibe was strong at Courtyard Cafe & Lounge, where You Yi got to wind down for the week and appreciate live Cantonese music, all while munching on her beef burger, fried mid-wing joints  and chilli crab dip sauce with prawns and clams.
Ferlyn Wong
What she ate: Bar bites
Yummy factor: This week, Ferlyn found herself impressed with the refreshed menu at cocktail bar Smoke & Mirrors. The deep-fried tater tots stuffed with melted cheese were a winner for her, and the flavourful spicy mackerel spring rolls were a strong contender too. 
Denise Camillia Tan
What she ate: Croffles
Yummy factor: Why choose between a croissant and waffle when you can have both in a fusion pastry? Denise enjoyed her mini ones with a side of kaya and a hot cuppa at Kuala Lumpur-based cafe Yew Yew. Does that sound shiok or what?