Foodie Friday: What The Stars Ate This Week (Sep 16-23)
All the photos that made us hungry this week.
This week, celeb pals like Chen Hanwei, Andie Chen and Carole Lin threw Yvonne Lim a surprise birthday brunch, Ann Kok got us craving chee cheong fun, Joakim Gomez missed out on some good char siew, and looks like Michelle Chia might have found her new favourite snack. Read on for more.
Apple Hong and Michelle Chia
What they ate: Thai food
Yummy factor:
Seeing how it was Michelle's birthday week (she turned 47 on Sep 19), Apple and a few gal pals flew to Bangkok to meet up with her and celebrate her big day. One of the celebrations was at Michelin-starred restaurant Sri Trat where they indulged in eastern Thai cuisine like grilled pork neck in coconut milk, pan-fried minced pork and salted king mackerel patties, as well as fried noodles with soft shell crab.
Romeo Tan, Phyllis Quek, Zoe Tay, and Hong Zhaorong
What they ate: Hotpot
Yummy factor: No Monday blues for this gang. Zoe and her hiking buddies Romeo, Phyllis and Zhaorong skipped their usual post-workout hawker fare and opted for a hotpot lunch at Hai Di Lao instead. And we bet tucking into platters of tender meat and crunchy greens after a morning hike at Mount Faber was just as satisfying.
Jeanette Aw
What she ate: Japanese bento
Yummy factor: A ride on the shinkansen, or Japanese bullet train, is not complete without having a bento on the go. And Jeanette sure looked excited to get started on hers, drizzling sauce on the tempura that's to be enjoyed alongside Japanese pickles and pearl rice.
Joakim Gomez
What he ate: Roast pork noodles
Yummy factor: Joakim was all hyped up to try a friend's recommendation for wonton noodles with char siew... only to arrive late and miss out on the barbecued meat (insert the saying about the early bird, here). Well, at least the siu yok with golden brown skin looked delish.
Michelle Chia
What she ate: Fried worms
Yummy factor: Speaking of worms, Michelle had lots of them in Bangkok, enjoying them as snacks or with her minced meat porridge. These crunchy worms are said to be rich in protein and low in fat. Must taste pretty good 'cos she finished an entire box of it.
Elvin Ng
What he ate: Seafood
Yummy factor: It sure looks like fun holidaying in Melbourne with Mama Ng. And aside from sight-seeing, the mum-and-son duo also managed to get themselves the freshest catch of the day at South Melbourne Market — a tantalising combo of lobsters and oysters with a squeeze of lemon. 
Phyllis Quek, Sora Ma, Carole Lin, Andie Chen, Yvonne Lim, Chen Hanwei, Hong Huifang, Tay Ying, Zheng Geping, Calvert Tay and Hong Zhaorong
What they ate: Birthday feast
Yummy factor: Yvonne has been so busy, she almost forgot that her 45th birthday (Sep 28) is approaching. It's a different story altogether for her celeb pals, though. What was meant to be a casual brunch at Supply & Demand turned out to be a surprise party for the actress with lots of pasta, nibbles and chocolate cake to go round.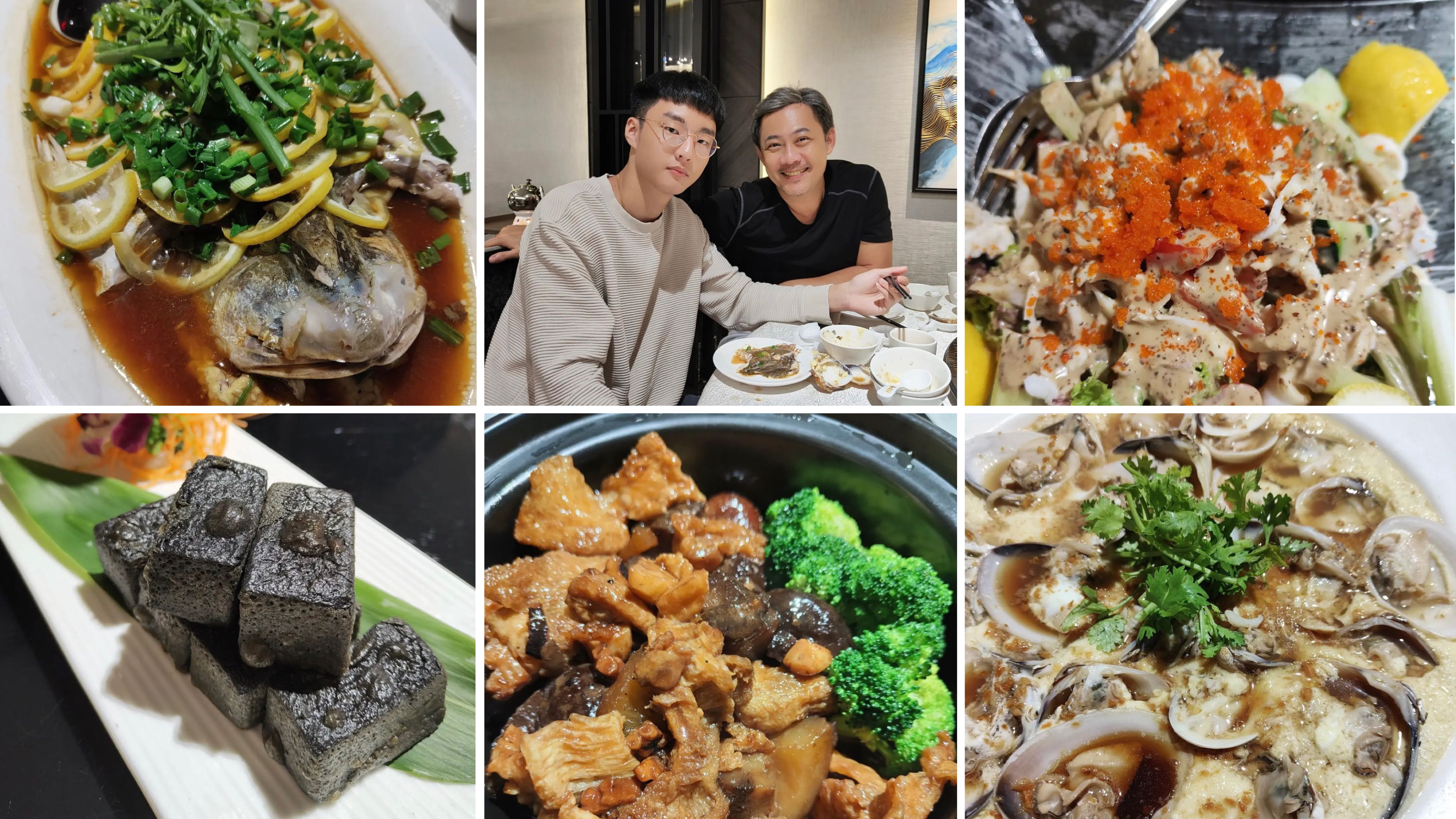 Yao Wenlong
What he ate: Dinner with his son
Yummy factor: Wenlong and his 17-year-old Jianyu indulged in some father and son bonding over dinner at Helixuan Restaurant in Johor Bahru. The meal, which saw them tucking into a mouth-watering spread of charcoal beancurd, steamed fish, braised seafood stew and more, got him reminiscing about meals with his own dad.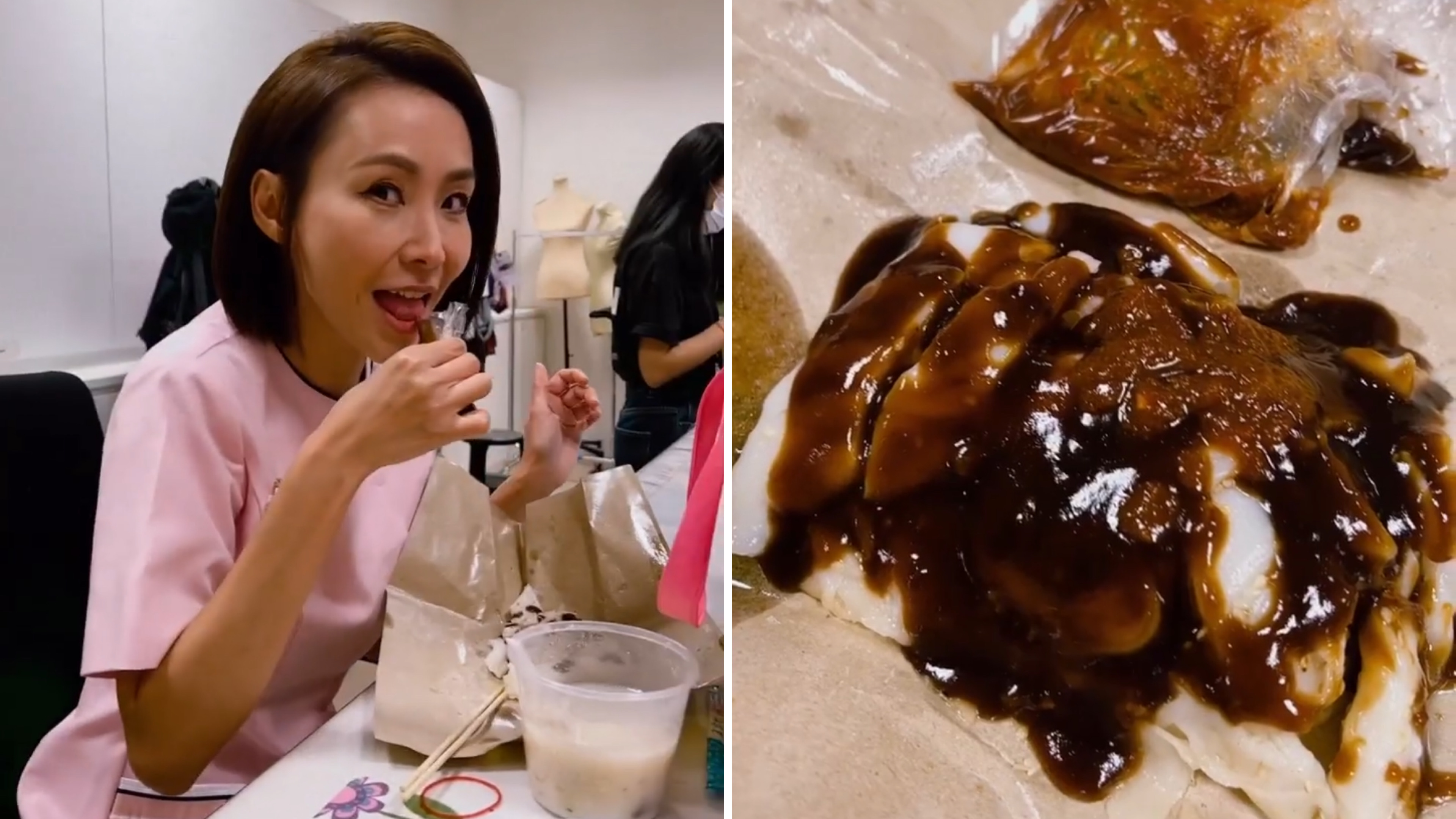 Ann Kok
What she ate: Shiok breakfast
Yummy factor: A good breakfast sets the tone for the entire day, and Ann started hers on the right note with her regular chee cheong fun brekkie from Old Airport Road Food Centre. Safe to say, her Healing Heroes co-star Jernelle Oh was elated to receive her share too (with a copious amount of sauce to boot). We can only imagine how sweet the chee cheong fun must have tasted.
Chen Xiuhuan
What she ate: Kway teow soup
Yummy factor: Planning for a day trip to Johor Bahru? Xiuhuan recommends giving the piping hot kway teow soup at Ah Meng Kue Teow a shot. Hers came with plenty of seafood like plump oysters and fish slices, and the pig kidney was especially fresh.
Ya Hui
What she ate: Grilled pork noodles
Yummy factor: While holidaying in Hanoi, Vietnam, Ya Hui managed to try the capital's speciality dish of bun cha, or grilled pork noodles. Served with seasoned pork patties and rice noodles in a savoury broth, she had hers with fresh greens, chilli padi and lime on the side. Looks yummy!
Irene Ang
What she ate: Nasi lemak "cake"
Yummy factor: Irene's 53rd birthday may have passed (Sep 10), but belated presents are still finding their way to her. Not that she's complaining. The homemade masterpiece came layered with tiers of prawns, ikan bilis, rice and eggs — perfect for polishing off with the accompanying sides of chicken curry and sayur lodeh.
Cheryl Wee
What she ate: Teatime treats
Yummy factor: Cheryl brought her kids Emma and Marc to Kumoya — known for their themed pop-ups — for adorable Cinnamoroll-inspired treats, and they absolutely enjoyed their afternoon. After all, what's not to love about jazzed-up somen, karaage and curry rice? Plus, that chocolate dessert with fresh berries sure looks tempting.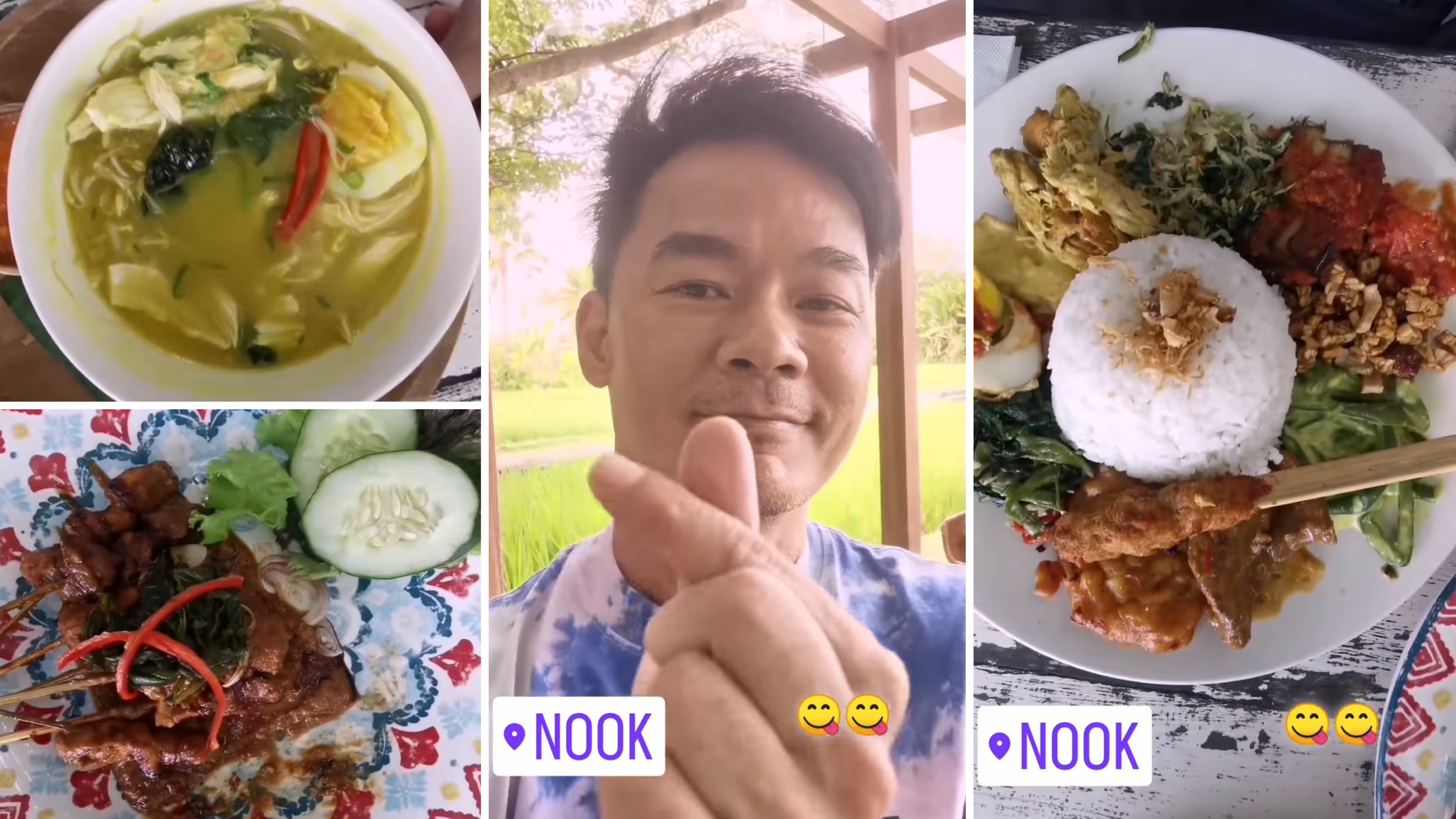 Thomas Ong
What he ate: Balinese favourites
Yummy factor: Always jetting off to his next destination, Thomas is in Bali this time chomping his way through the tropical paradise's best eats. Among his finds was Nook, a quaint resto overlooking padi fields; menu highlights include chunky satay, soto ayam (chicken soup) and nasi campur (Indonesian-style mixed rice).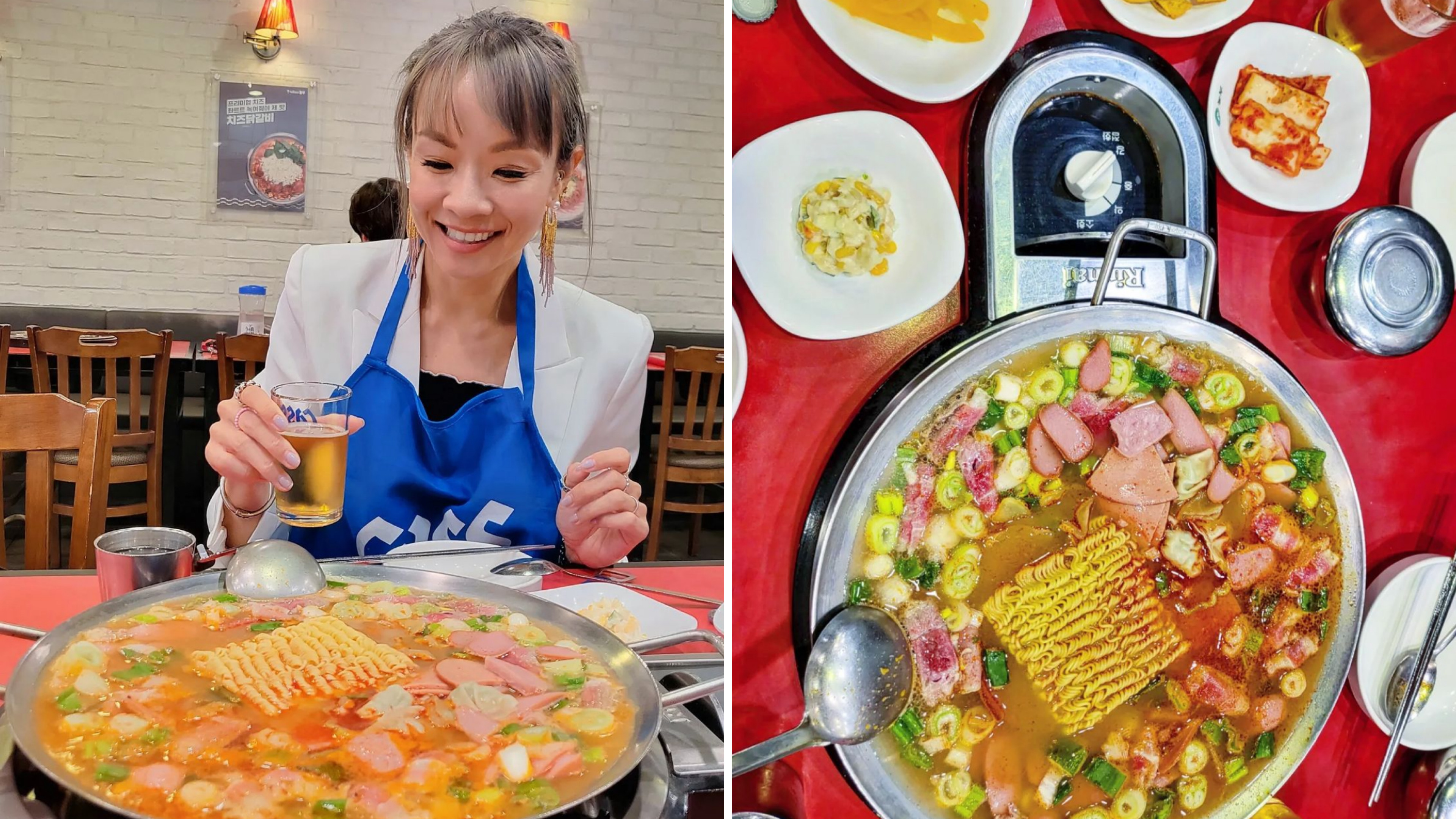 Jade Seah
What she ate: Korean grub
Yummy factor: Jade, who's in Seoul for work, was all smiles as she managed to find time out of her busy schedule to have one of her all-time fave Korean dishes, budae jjigae. And of course the avid foodie had to enjoy the generous serving of army stew with pickled side dishes, instant ramyeon, rice.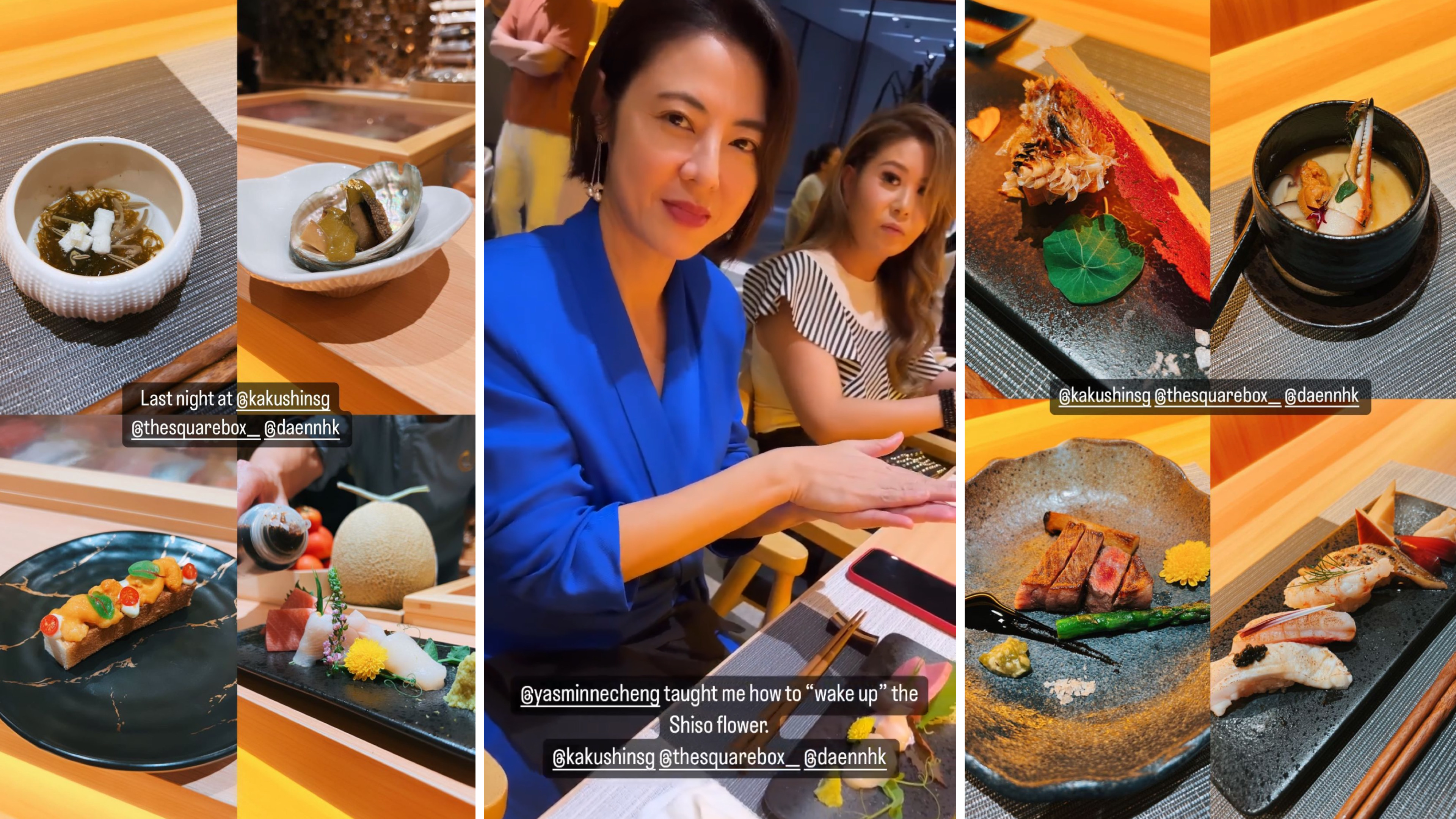 Cynthia Koh and Yasminne Cheng
What they ate: Japanese omakase
Yummy factor: The flavours of the sea were prevalent at omakase restaurant Kakushin, where Cynthia and Yasminne's taste buds were pampered with chef-led creations like creamy sea urchin on toast, abalone coated in liver sauce and snow crab chawanmushi. If you're wondering why Yaz looks like a deer in the headlights, she had gotten a little shock when Cynthia abruptly clapped her palms together to release the scent of the shiso flower.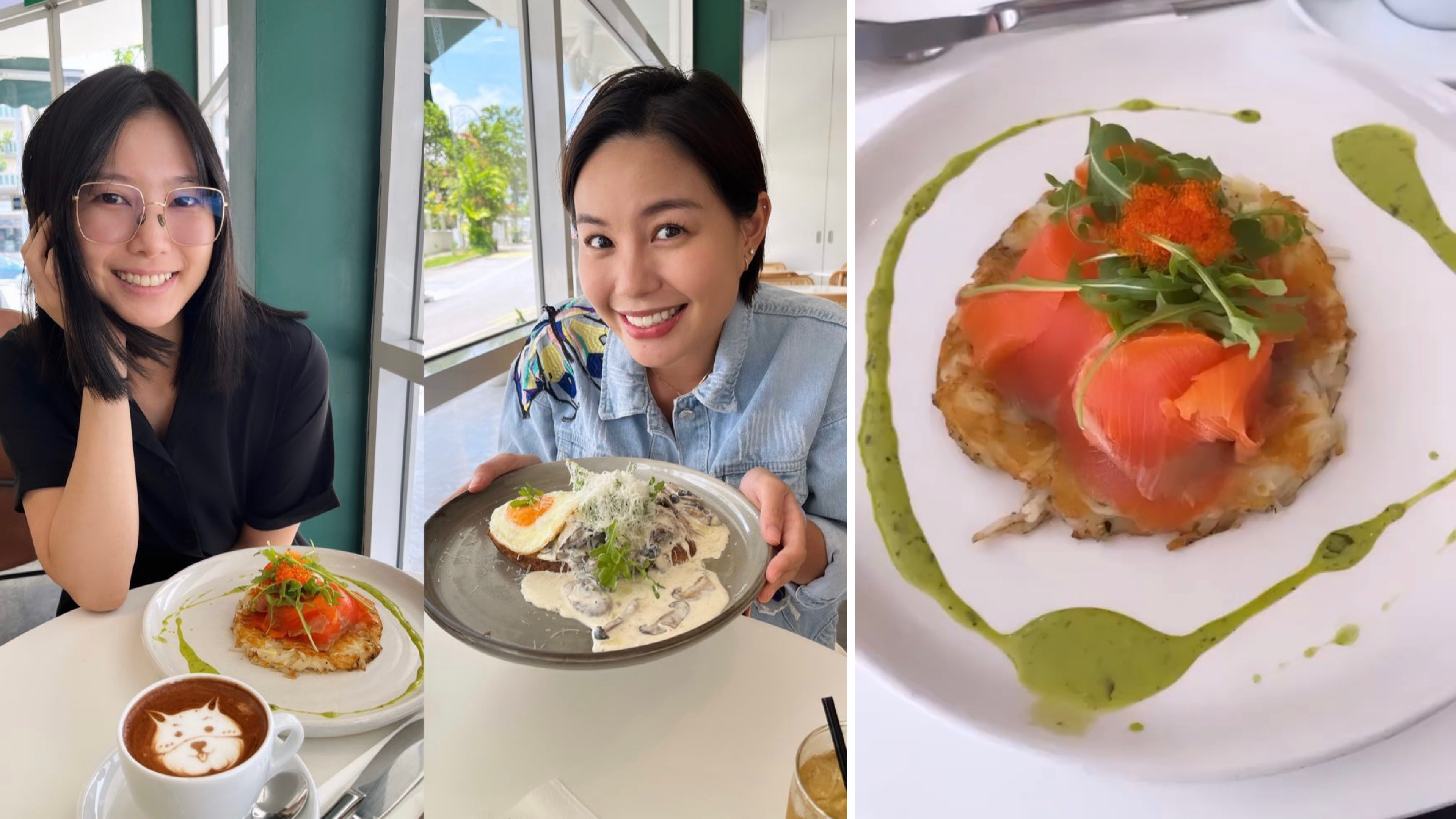 Ferlyn Wong and Fang Rong
What they ate: Brunch
Yummy factor: Brunch is always better with a friend. Ferlyn and Fang Rong were spotted at Knockhouse Cafe, where they enjoyed an aesthetic brunch featuring mains like crispy rosti with smoked salmon and ebiko (shrimp roe), as well as sauteed mushrooms on toast with a drizzle of truffle oil. Also, how cute is the latte art in Ferlyn's drink?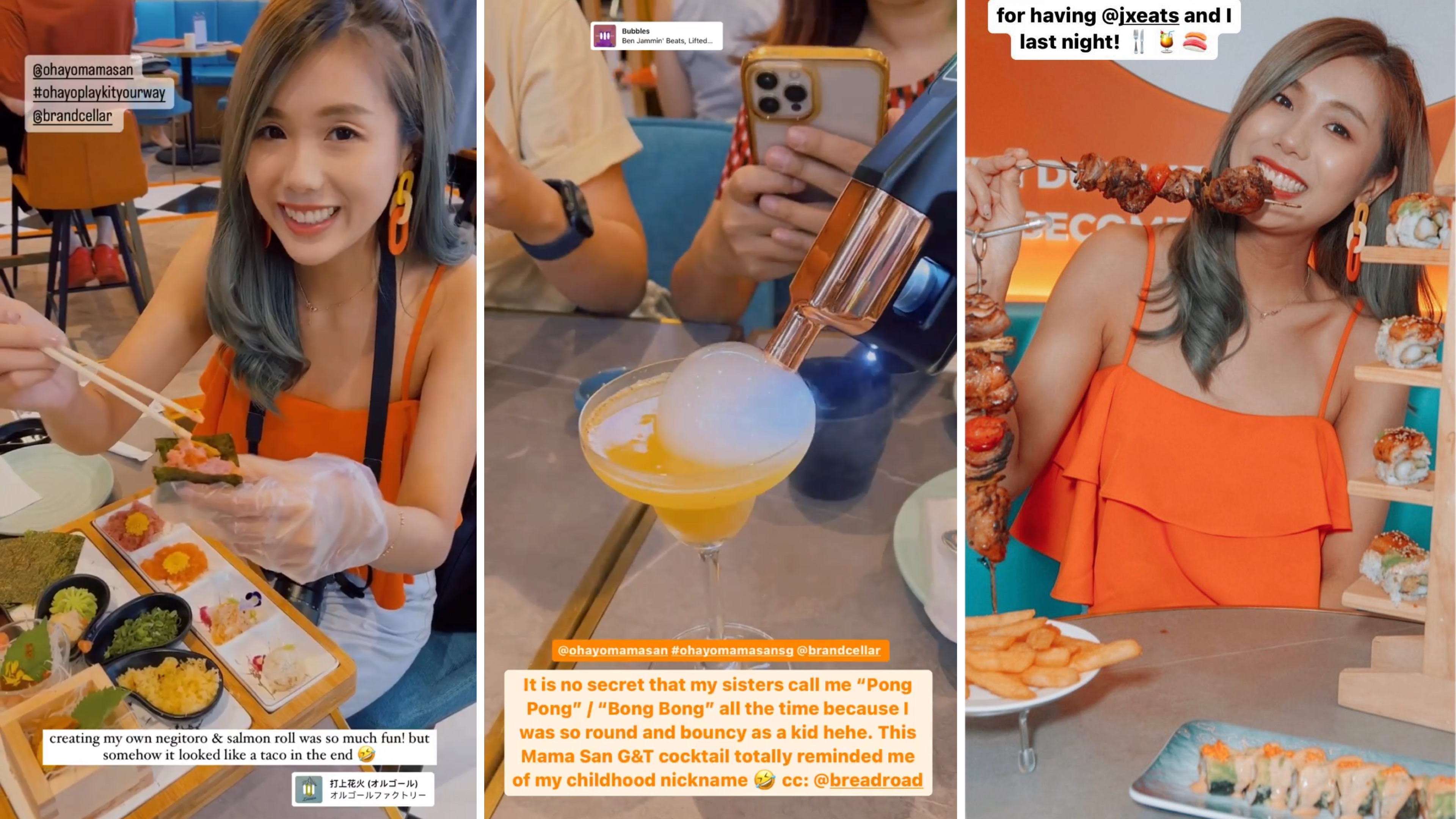 Evelyn Tan
What she ate: DIY negitoro rolls
Yummy factor: Evelyn was definitely on a roll on Wednesday evening (Sep 21). Not only did she get to sip on cocktails and indulge in kebabs all-day at brunch resto Ohayo Mamasan, she also had fun making her own negitoro rolls with their Negitoro & Salmon Tartare Play Kit. The combination of seasoned salmon belly and fatty tuna with sushi rice, crisp seaweed and more sounds like a winner alright.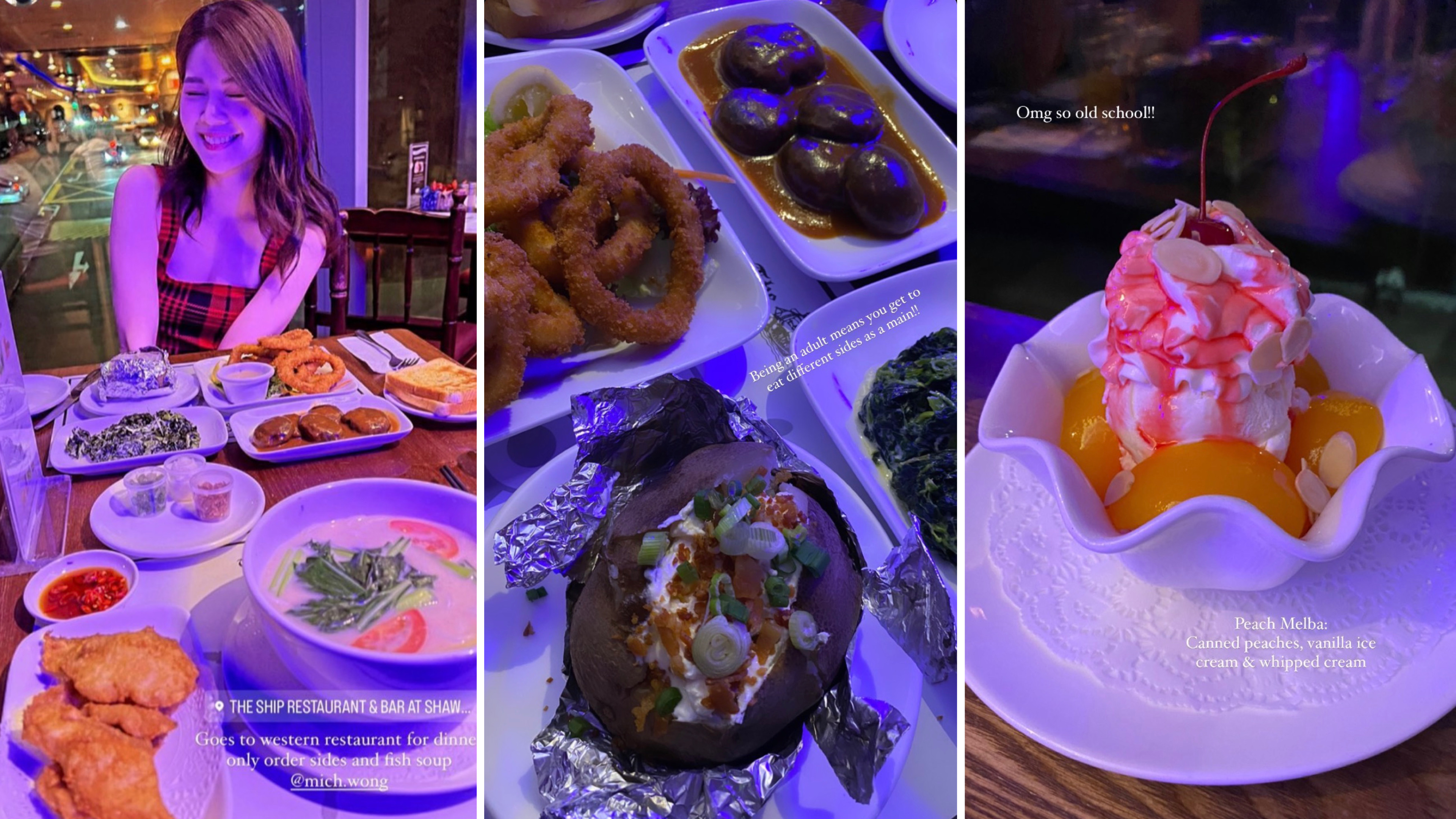 Michelle Wong
What she ate: Everything but mains
Yummy factor: Dinner at The Ship Restaurant & Bar was a sides-only affair for Michelle, who skipped the mains and ordered munchies like baked potatoes, calamari, creamed spinach and fish soup. For dessert, she chose the nostalgic Peach Melba — vanilla ice cream served with canned peaches and a squirt of whipped cream.
Nick Shen
What he ate: Tasty eats
Yummy factor: Check out that spread. From vegetarian Peranakan-style buah keluak to meat-free chicken rice served with achar and goodies like kueh salat and kueh kosui, Nick's meal at Little Nonya's cookies was certainly a riot of colours and flavours.
You Yi
What she ate: Comfort nosh at Beer Basket Kitchen & Bar
Yummy factor: You Yi's idea of a great night out? A hearty meal of mushroom soup, grilled steaks and beef burgers with a friend over ice-cold ciders and beers.