Gary Chaw Accuses Lan Hsin-Mei Of "Taking [His] Wife Out" To Meet Guys
The embittered singer went on an incendiary late-night Facebook rant that ended up getting deleted by his company.
Three weeks after Taiwan-based Malaysian singer Gary Chaw's expletive-filled altercation with a fellow diner at a restaurant went viral online, embarrassing him to no end, the 42-year-old is in the news again.
And this time, there's no chicken soup involved.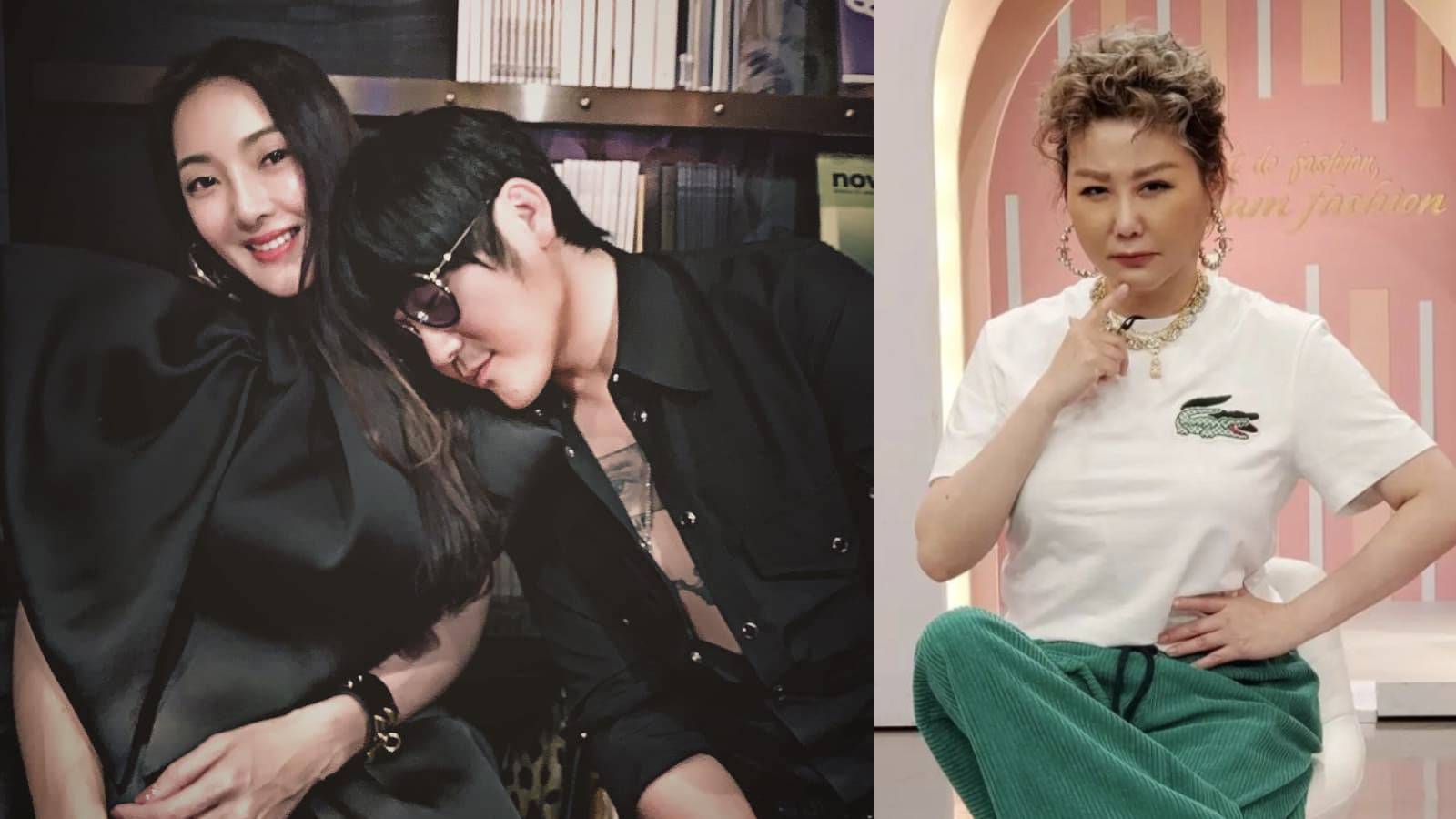 Lan Hsin-Mei gets dragged into the fray
In the wee hours of yesterday (Mar 29), Gary posted this on Facebook: "Lan Hsin-Mei jie jie. Can you stop taking my wife out to meet men?"
Or at least, that's what we think he posted 'cos the singer appeared to have made a typo in his post, substituting 'meet' ('认识') for 'people are' ('人是').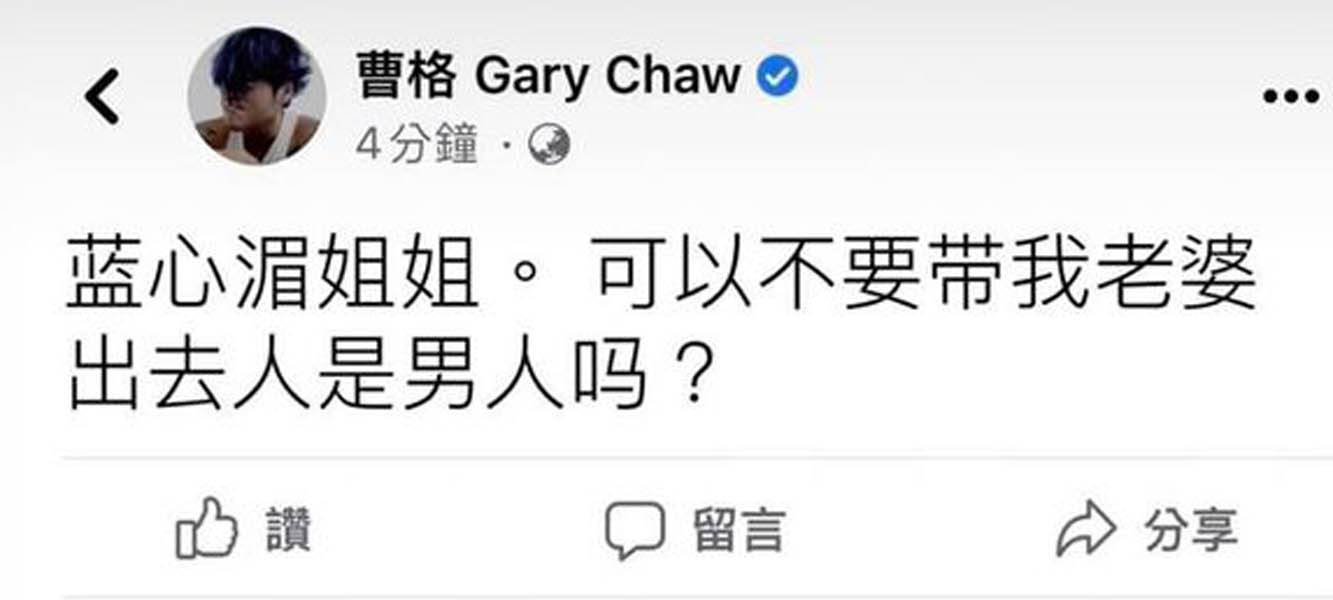 Call out central
Hsin-Mei has responded to Gary's head-scratching post, saying "I'm not sure if his Chinese is not good or my Mandarin is too lousy, but I don't understand what he wrote."

She also offered a piece of advice to Gary and his wife Taiwanese fashion blogger Wu Shuling, 42. "The two of you should have a good chat. If you did something wrong, then admit it!"

It's not known how Hsin-Mei is acquainted with Gary and Shuling or how true his accusation is.
In any case, Gary's post was only up for a while, before it was swiftly deleted. And no, it was not 'cos Gary was experiencing poster's remorse.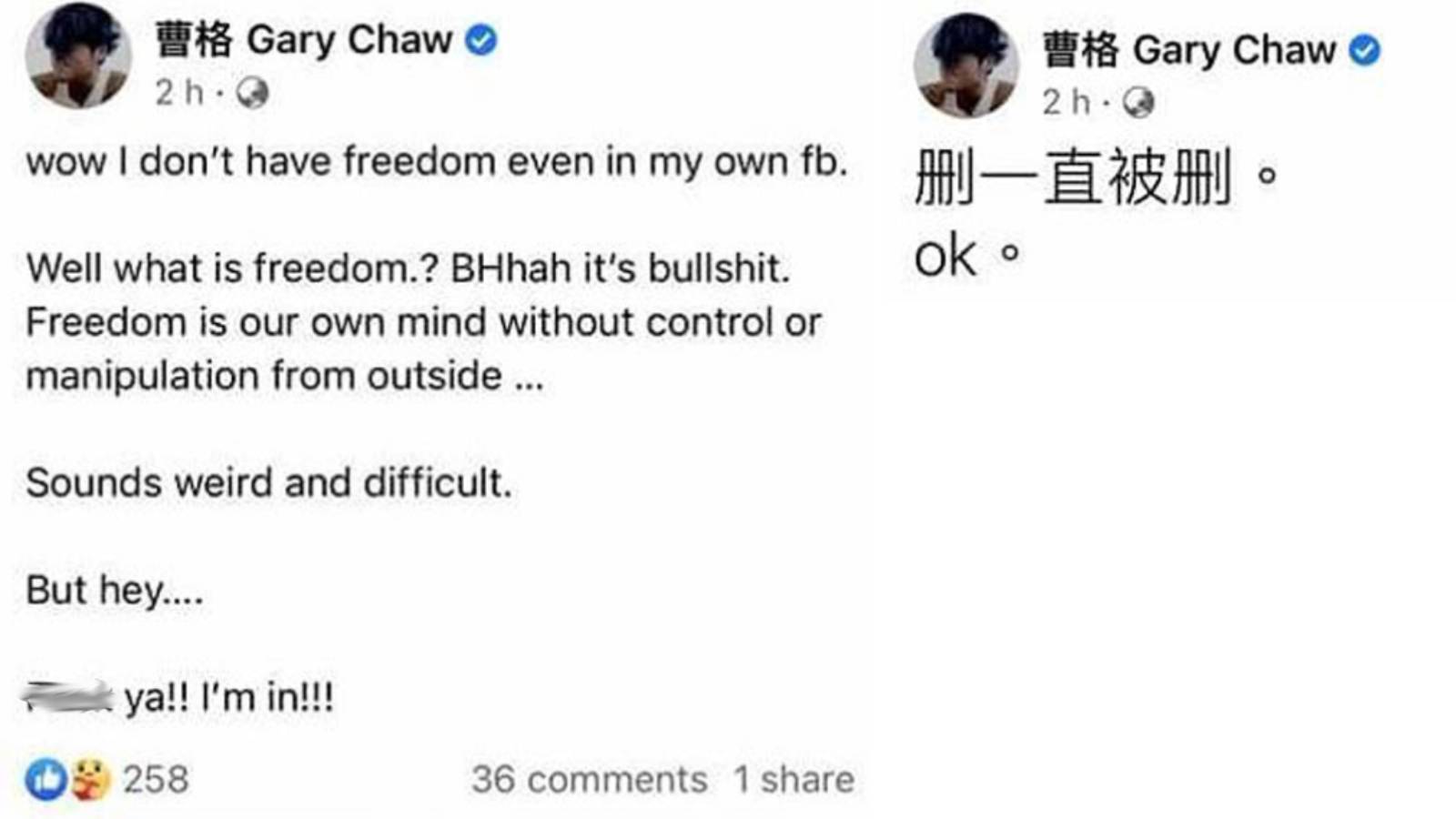 And it gets worse
He then wrote another post on his Facebook, this time in English — "wow I don't have freedom even in my own [Facebook]. Well what is freedom? (…) it's bulls***. Freedom is our own mind without control or manipulation from outside… Sounds weird and difficult. But hey… F***k ya!! I'm in!!!" he wrote.
He then followed things up with a post in Chinese, writing: "Deleted, it keeps getting deleted. OK".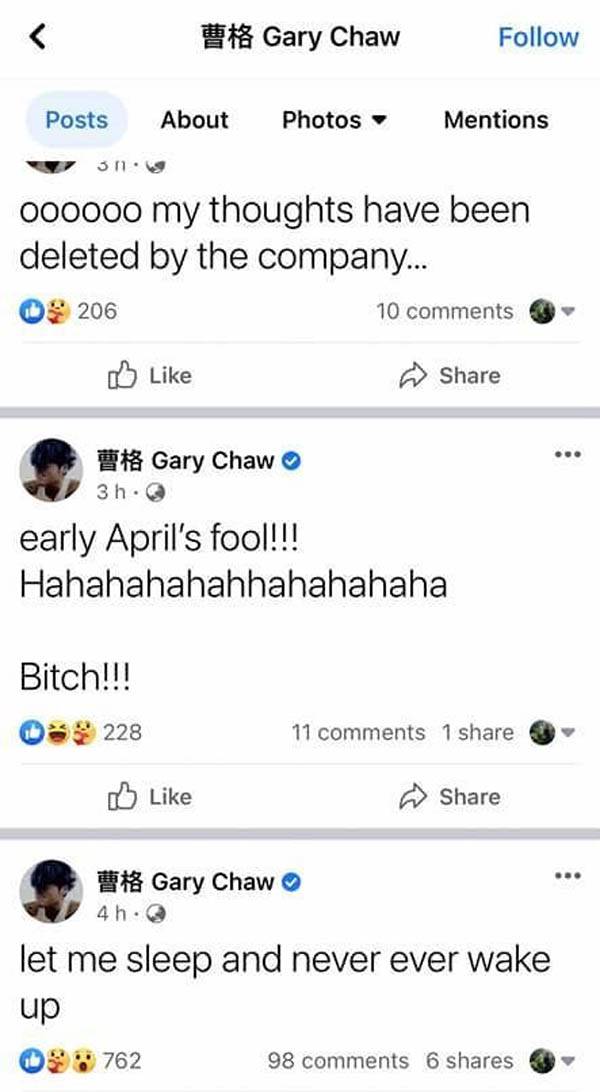 And even worse
A few minutes later, he then declared that he wants to "sleep and never ever wake up", before adding that everything's an "early April's fool" joke.
Finally, for added emphasis, he capped things off with a very classy "Bitch!!!"
Hope he feels better soon
A day later, it seems Gary has cleaned up most of his midnight rants. The only posts left are his last two, with the singer editing out the B-word from his 'April's fool' post.
He also uploaded a video of him covering 'Wait' by Hongkong singer-songwriter Danny Chan on his socials, with the hashtags "mental health awareness", "mental health", "bipolar" and "broken heart".
Gary was diagnosed with bipolar disorder in 2017.
Photos: PBE Media, Gary Chaw/Instagram, Pauline Lan/Instagram