Grace Chan On How Her Husband Kevin Cheng Vetoes Her Outfits That Are Too Sexy & Why She Doesn't Want A Daughter
We speak to the Hongkong actress, who recently launched a capsule collection with Love, Bonito, about all things fashion.
Scroll through Hongkong actress Grace Chan's Instagram and it's easy to see why the gorgeous mother-of-two is often considered one of the most fashionable women there.

And now the Miss Hongkong 2013 winner is bringing her cool sense of style to Singapore.

Recently, the 30-year-old launched her 25-Hour Wardrobe capsule collection with local brand Love, Bonito, a brand she says she has loved for "a really long time".

"I think the one thing [about Love, Bonito] that really captured my attention is that it was created and designed especially for Asian women," says Grace in an interview with 8days.sg.

"As you know, we're more petite. When we buy other fashion brands, a lot of the times you would have to alter them, it's always zan xiu xiu ["almost there" in Cantonese]. But with Love, Bonito, when you take something and you pick the right size and you wear it and you realize that 'Wow, it's already perfect. I don't have to do anything else with it.'

The collection is made up of eight items designed by Grace, and prices range from $33.90 to $63.90. According to Grace, her capsule collection with Love, Bonito "really represents [her] right now".

"I wanted something that at this moment represents who I am, which is comfort, which is affordability, which is style, which is easy to wear," she adds.

Consider us sold.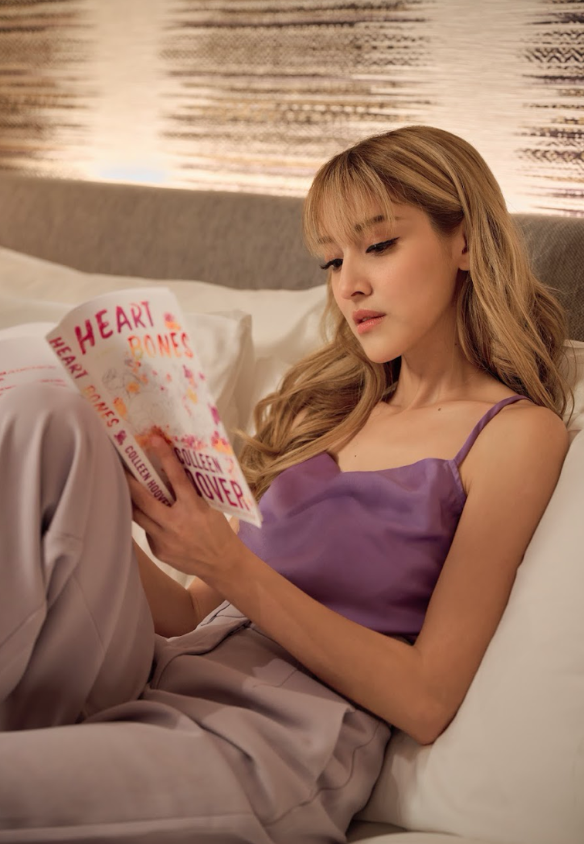 Grace in one of her outfits from her 25-Hour Wardrobe capsule collection with Love, Bonito
8DAYS: So how did your collaboration with Love, Bonito come about?
GRACE CHAN: I think it just naturally happened because they wanted someone who already loves the brand and is authentic. And to go forth from there just makes perfect sense.
How would you describe your experience collaborating with them?

It was fun! (Giggles) At first I was quite worried when they said "let's design something together" because I thought, 'You guys have like a billion designs, what is there that hasn't been done yet? How can I come up with something new?' (Laughs)
But they came up with half of it and I came up with other half and then that's how we came together. They sent like swatches over for me to feel and touch and I was like, "Oh, that wasn't what I thought" or "Wow this looks so much better in person"... You know, it was a really cool process to be a part of.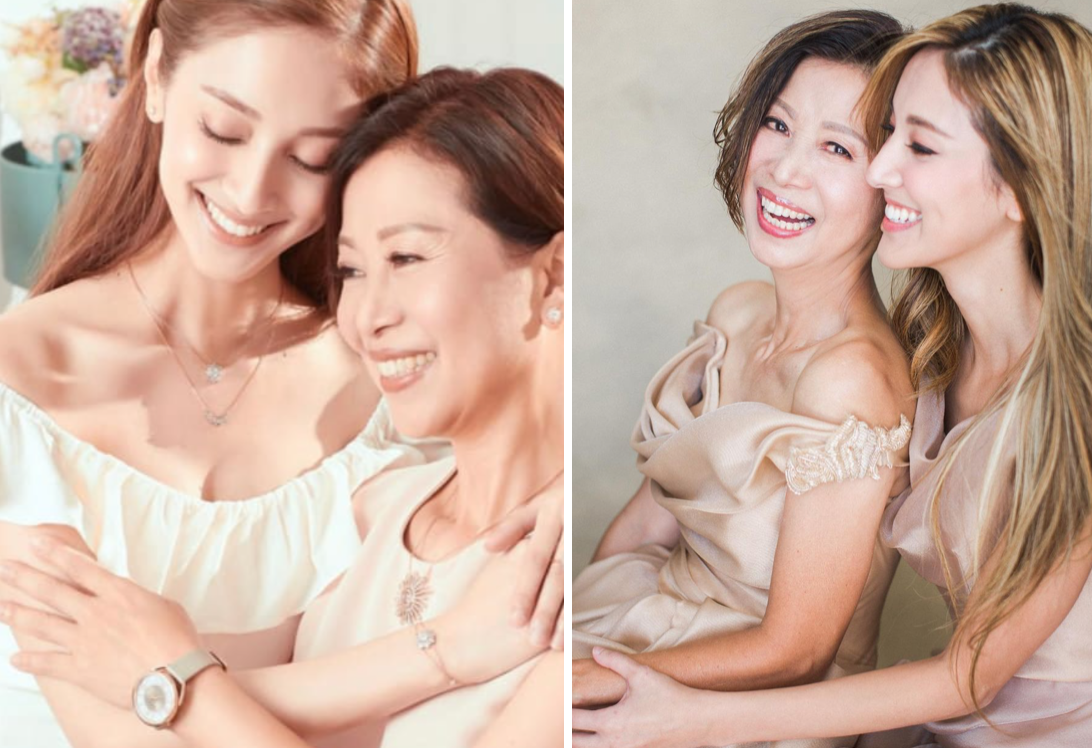 Grace's mum is her biggest fashion influence
Who would you say is your biggest fashion influence?
I honestly think it's my mom. She has always been that kind of person who knows what's coming up so when that happens, I always go, "Wow, you're like a trendsetter" (laughs).
On the other hand, I'm the kind of person who follows trends (sighs). But the minute I get on it, it goes out of trend. And I would be like, "Damn, I just wasted my time grabbing those stuff." (Laughs)
My mum would always tell me to show her what I'm going to wear so she can help me make less mistakes (laughs). In fact, the last time I had a fashion blunder, I definitely didn't consult her on my outfit.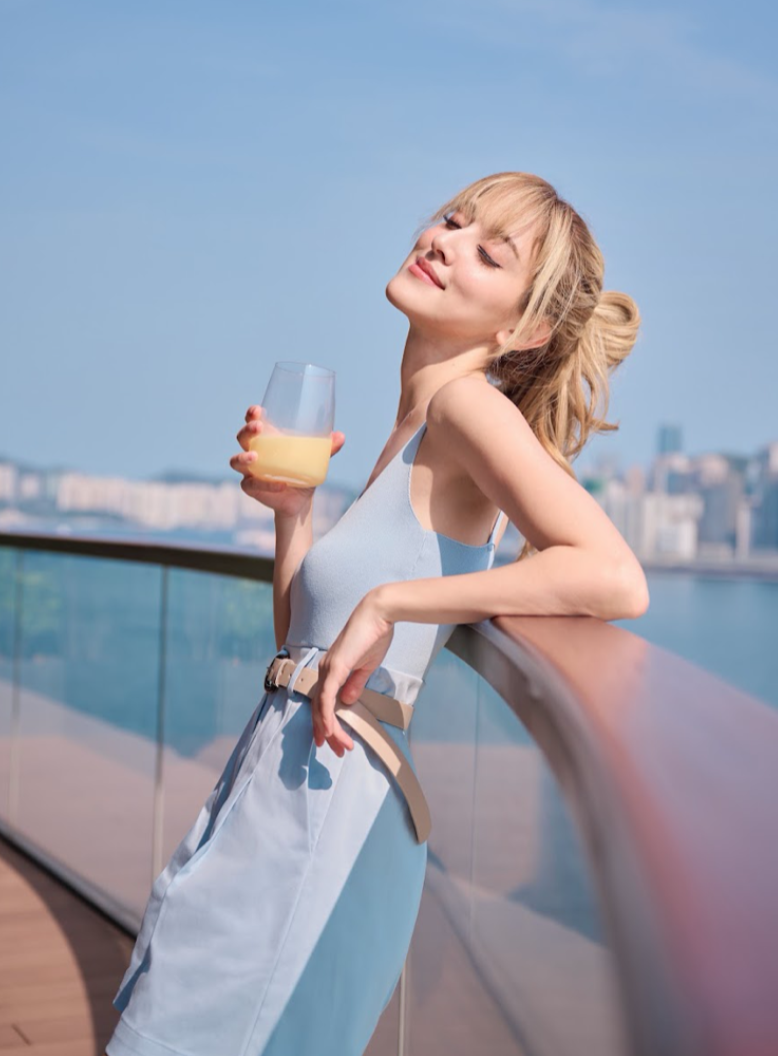 Grace is definitely not making any fashion mistakes in her Love, Bonito outfit
So what was your worst fashion faux pas?
(Sighs) I remember for the opening event for another brand I worked with, I decided to pair a white T-shirt with one of those ruffled skirts which are kind of princessy. I also wore a black choker for some reason.
And there were two huge curls on the side of my face. They were long and looked like they belong in those period dramas (laughs). It looked very bizarre. So my hair was something out of the 1800s and then the outfit was a mix of the nineties and now... It was just horrible.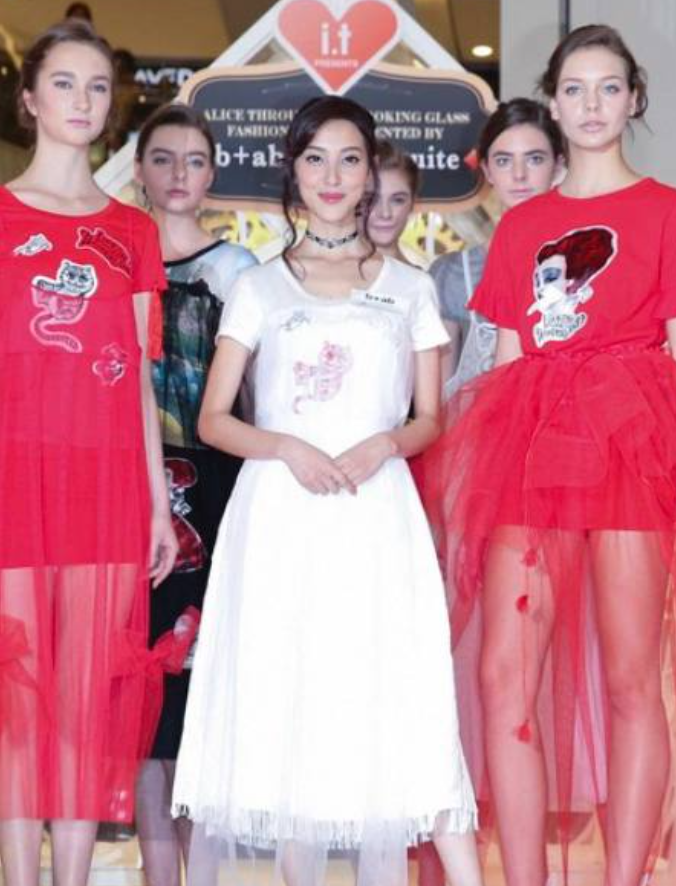 Yes, this is the fashion blunder Grace is talking about.
Yikes. And when did you realise your outfit was a fail?
The next day. I looked at the photos and thought "Why did no one say anything, how did this happen?" (Laughs)
It was pretty embarrassing, but nowadays I would consider myself stylish. I wouldn't say I'm high fashion but I'm stylish enough to know that the pieces I'm putting together are going to be more timeless and less embarrassing (laughs).
That's kind of what I wanted [for my collection] because you never know how everyone else's style is. So I think it's really good to almost go back to basics.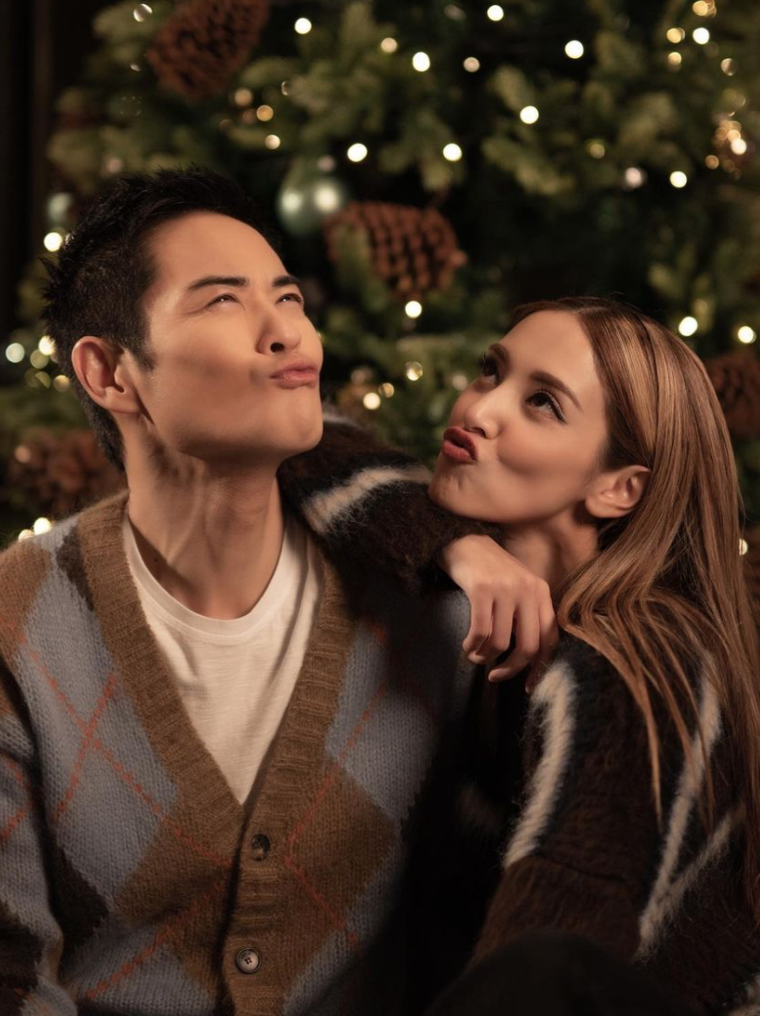 Hubby Kevin Cheng offers her interesting fashion advice... not that she listens to him
Was your husband Kevin supportive of your collection?
(Giggles) Oh, for sure. He said "Okay, go ahead. I'll take care of the kids." So in that sense, I really could see and sense his support.
Do you usually ask him for fashion advice?
Oh, yeah, every time I have an event, I will put something on and ask him, "What do you think? What kind of shoes should I match?". 70 per cent of the time I would listen to what he says and 30 per cent of time I would be like, "You don't know what fashion is, it looks great on me." (Laughs) You can only trust the men so far right? And then you just gotta make your own decisions.
Has he ever criticised your outfits?
(Laughs) He's selective, you know, he criticises the ones he feels are too sexy. He would go, "I don't think that looks good" and I would be like "You just think this is too revealing. So bye." (Laughs)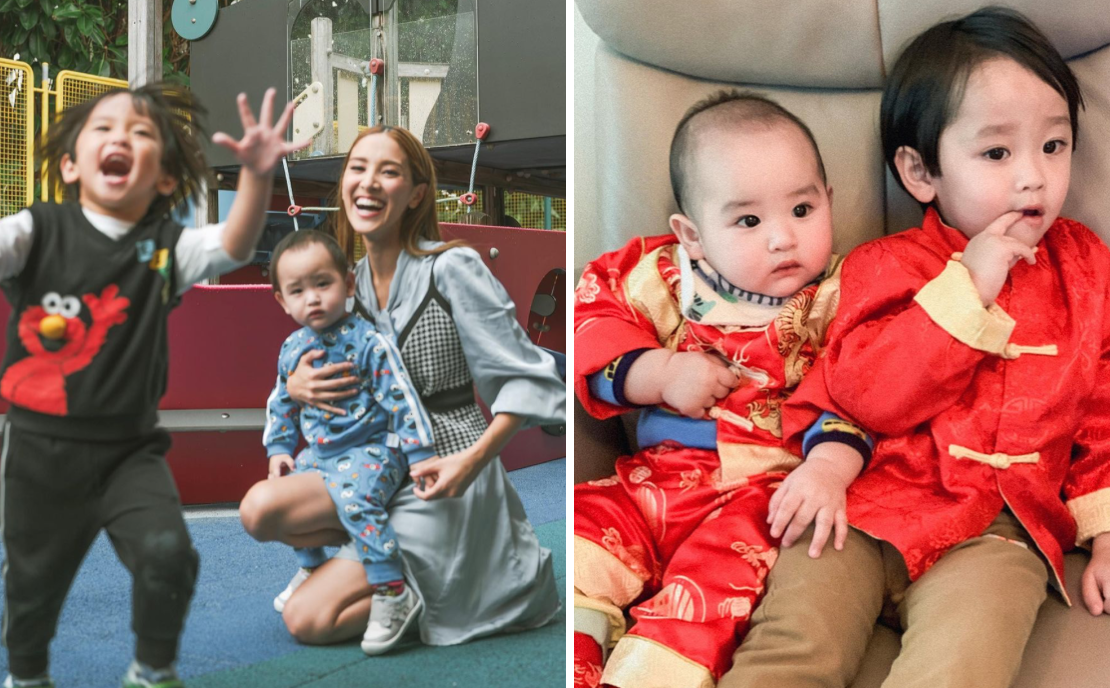 Her sons, Rafael, three, and Yannick, one, are too cute
Do you let Rafael and Yannick decide their own outfits?
I don't. I'm the one who goes out and picks all the clothes. I've had friends who tell me "Oh my, I just spent an hour because my son kept trying different things". I told her "Don't start until they're at least five."
Do you sometimes wish that you have a daughter who can inherit all your dresses?
Surprisingly never. I've always liked boys more than girls because if I have a girl, we are gonna have to worry about what kind of guy she meets and if she's gonna make the wrong decisions. I guess I can dress up the daughters of my friends. That would just be as fun except without the worry of whatever happens later. I can just dress them up and leave (laughs).

Click here to shop for Grace's collaboration with Love, Bonito.

Photos: Grace Chan's Instagram and Love, Bonito