Guo Liang says it 'really hurts' when he gets falsely accused of bullying his colleagues
The latest episode of The Zoe and Liang Show saw the host, Zoe Tay and Yang Guang Ke Le discuss the ways one can get famous, and how they deal with the criticism that comes with the attention.
What does it take for one to get their fifteen minutes of fame?
That was the topic Zoe Tay, Guo Liang, and getai star-turned-Mediacorp artiste Yang Guang Ke Le delved into in the latest episode of The Zoe and Liang Show. 
Guo Liang got the ball rolling by asking Ke Le for her definition of "being famous". 
"It's difficult to define it," admitted Ke Le, before dropping points like "audience traffic", "being recognised in public", and "income".
Ke Le also gave Zoe and Guo Liang a crash course on becoming an "internet sensation", and gaining fame through live streams and social media.
Guo Liang then compared the efforts celebs put into their work in the past, versus the efforts required now. 
"Back then, everyone worked really hard, [people now] work hard too, because it's not easy to create social media content. But I feel that [now], stars have to be a lot more proactive.
"During our time, the company must first present us with the opportunity, and if your luck is good, you book a show and you work hard for it. However, [stars now] can film as much as they want every day, and the onus is on them to post it," he explained as Zoe nodded in agreement.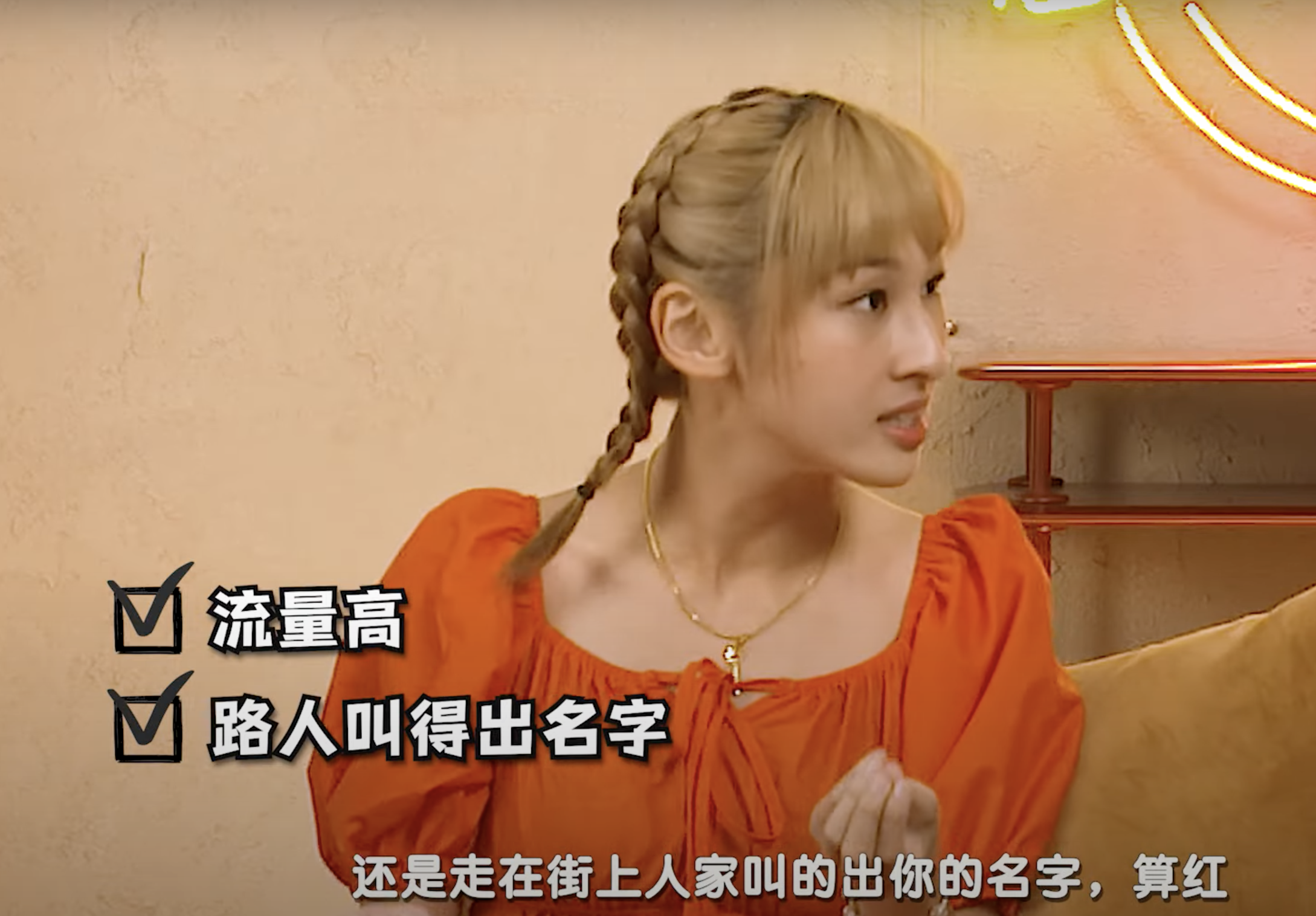 Ke Le listed a few criteria to determine if someone is "famous"
When quizzed by Guo Liang about what it takes to become an A-lister, Zoe expressed the importance of "individuality", having "work that is representative" of their career, and "a level of skill recognised by others". 
According to Zoe, what an artist does on social media is to help them reach out to a wider audience. 
However, Zoe is also aware that her formula to fame is not foolproof, and sometimes, all some people can do is to "wait".

"The chances [of every individual succeeding] is different, but you shouldn't only work hard when the opportunity comes. You have to constantly do well and improve yourself," she said.
Zoe then tapped on her own experience to dish out some advice. 
Back when she played Bobo in 1991 drama Pretty Faces, it was still the norm for actresses "such as Pan Lingling" to dress conservatively.

Zoe, ever the trailblazer, took inspiration from her free-spirited friend who dressed "very sexily", eventually modelling Bobo after said friend.
She believed it was what helped her stand out from the other actresses.
Zoe was able to stand out with her portrayal of 'Bobo'
Guo Liang also brought up the topic of public criticism. 
"Ah Jie, throughout the years, have you been criticised before?" he asked.
"Of course," answered Zoe, who revealed that she was blacklisted by a reporter after declining to give the latter her number.
"The reporter [would] criticise me and write bad things about me. Many years later, the reporter retired and told me that they were very childish back then, and told me not to take it to heart," she recounted. 
Ah Jie said she never gave the matter much thought, as it was just one of the many things she had to live with as a celeb. However, she was certain she did not want her private life to become public.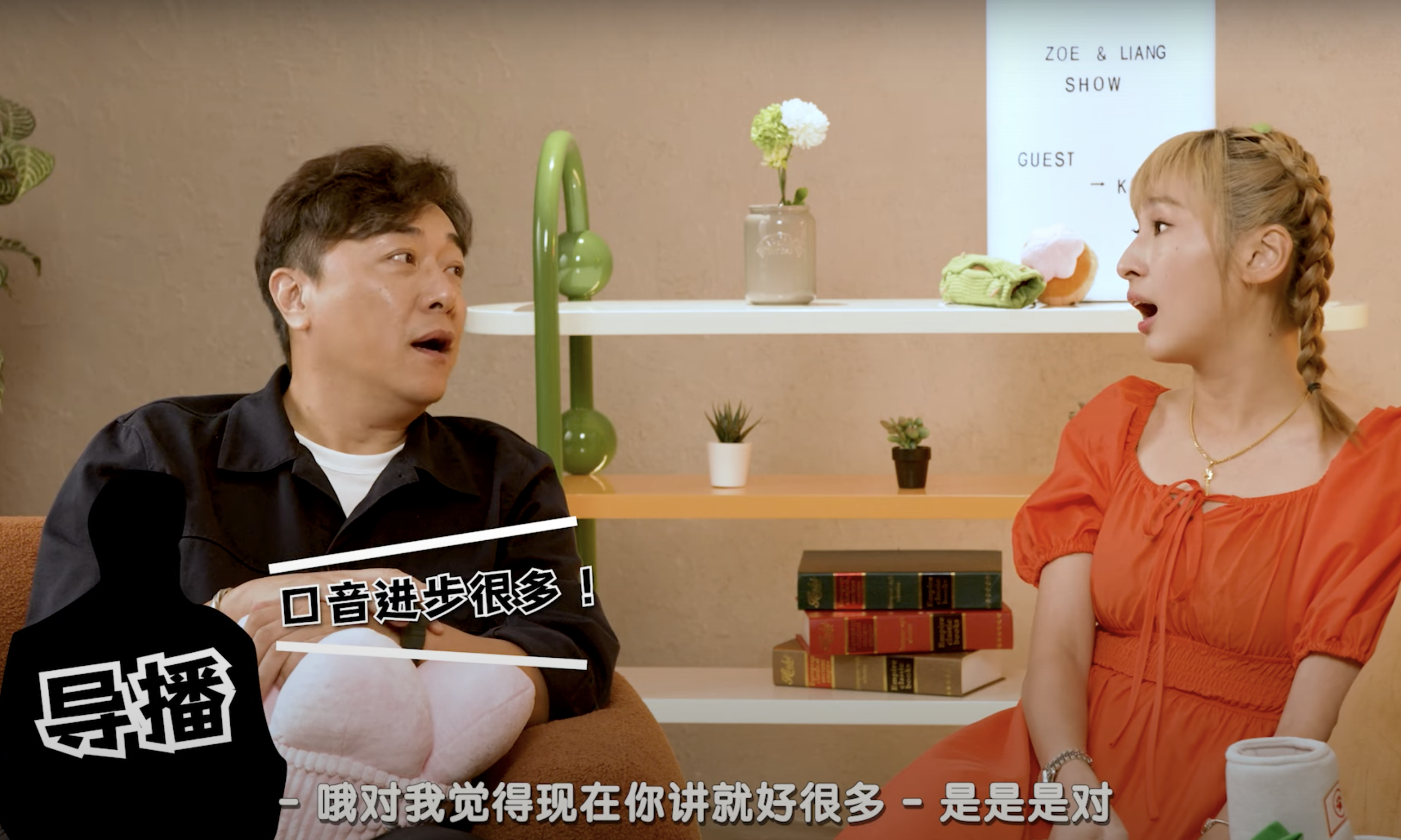 Ke Le was criticised for having a thick Malaysian accent at the start of her showbiz career
As for Ke Le, she admitted that she used to get hurt by mean comments about her hairstyles and appearance, but has since come to accept them. 

"As long as they don't criticise my family, I'll be okay," she said. 
One thing she has improved on because of the criticisms is her accent. The Malaysian native received a lot of flak from audiences for her thick Malaysian accent when she first started out, but has since toned it down.
Guo Liang then shared that his harshest critic is his wife.

"She's very ruthless when it comes to criticising me, other people can't compete with her. She watches me [on TV] very closely and tells me off for the "silly" expressions I display when others are talking," he said.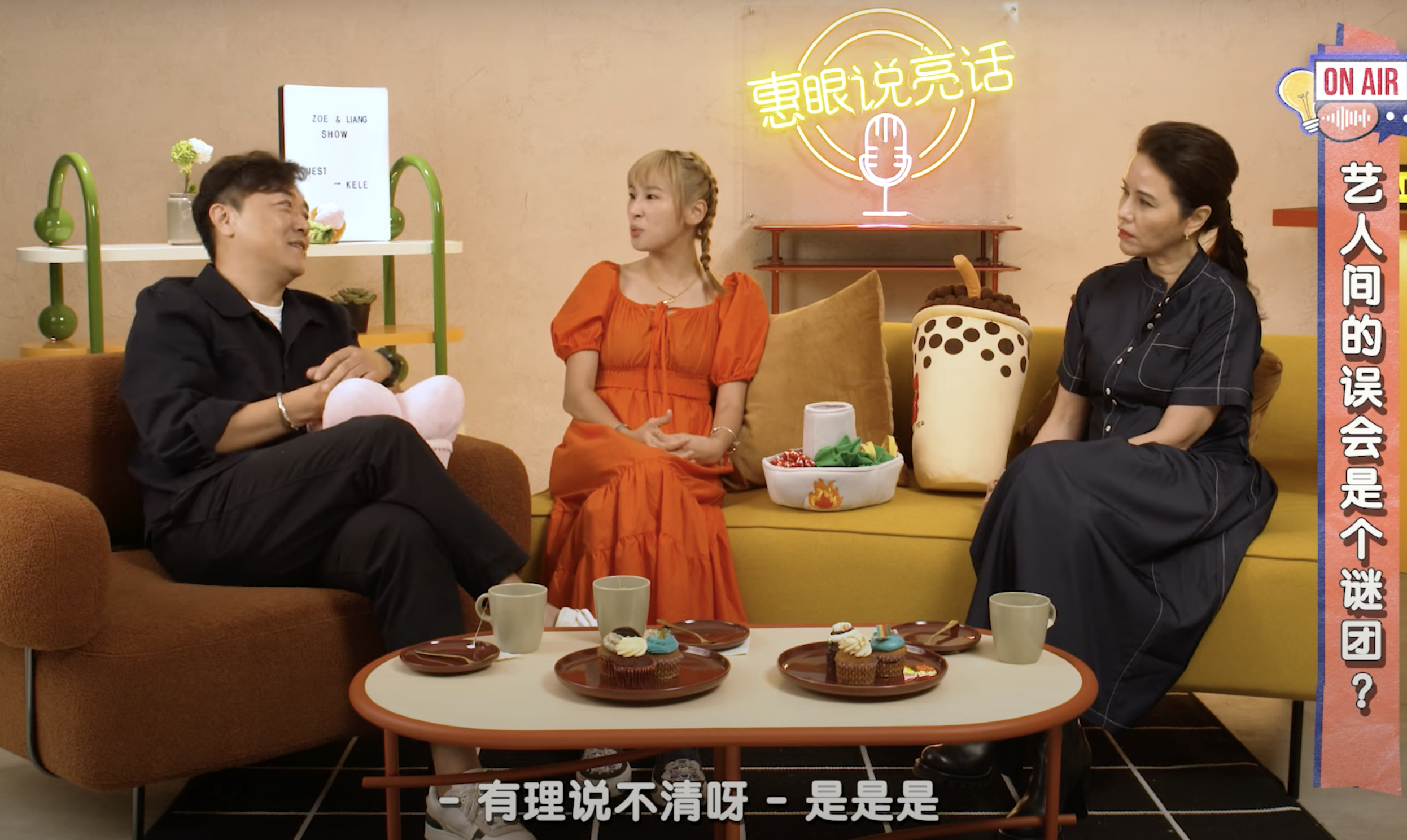 Guo Liang cares about what his colleagues think of him
Zoe shared that she inevitably still gets affected by negative comments now, though they hurt her a lot less than they used to in the past. 
"It's something you have to learn. Criticism can get to you and weigh you down. I've learnt to avoid such comments and simply see the big picture and improve if the problem lies with me," she said. 
Guo Liang added that he doesn't avoid negative comments and is okay with reading them, because he believes that he is "calm enough to judge the comments" logically. 
"But there is one thing that really upsets me," he admitted.
"It's when [they] say I bully others. For example, if I host a show with Ke Le, and people comment that I bully her. It's upsetting because I care about what Ke Le thinks."
Guo Liang explained that while Ke Le might tell him that she doesn't feel like she is being bullied, there is no way for him to know if she is telling the truth.

"You never know if they are sad, or if they care about the comments or not," he said.
"It's happened to me several times throughout the years, and I don't know how to explain myself. It's very weird. I just want [the person I'm working with] to believe I'm not that kind of person, but it will always stay a mystery to me, because not everyone is going to be honest," said Guo Liang. 
"Being misunderstood by colleagues hurts me more than criticism from outsiders, because I can judge those comments and change if I'm in the wrong. But if I'm misunderstood, there's no way for me to explain myself and it really hurts," he confessed. 
Photos: meWATCH
You can watch The Zoe and Liang Show on meWATCH, or catch it below.