Haidilao's Dancing Noodle Man Is Back
The man has been sorely missed at our hotpot dinners for two pandemic-struck years.
We are truly living in endemic times now, after two years of battling the Covid-19 pandemic. Other than TraceTogether and SafeEntry being phased out, Chinese hotpot chain Haidilao's dancing noodle man is also back in action.
For the uninitiated, consider the noodle man live entertainment at your hotpot meal. Once you confirm your order of hand-pulled noodles, a staff member clad in white is summoned to do the noodle dance, which consists of stretching dough into noodles while gracefully twirling the long strands around like Chinese dance ribbons.
We have missed you, Noodle Man
The HDL noodle man quietly disappeared when the Covid-19 circuit breaker was enforced in 2020. And we have not seen him since… until a recent dinner at a Haidilao outlet, where our server asked us if we would like to order noodles. 
"Do you want to have the noodle man here?" she asked innocuously as our table erupted in cheers (guess we have been taking the little things like noodle-pulling performances for granted).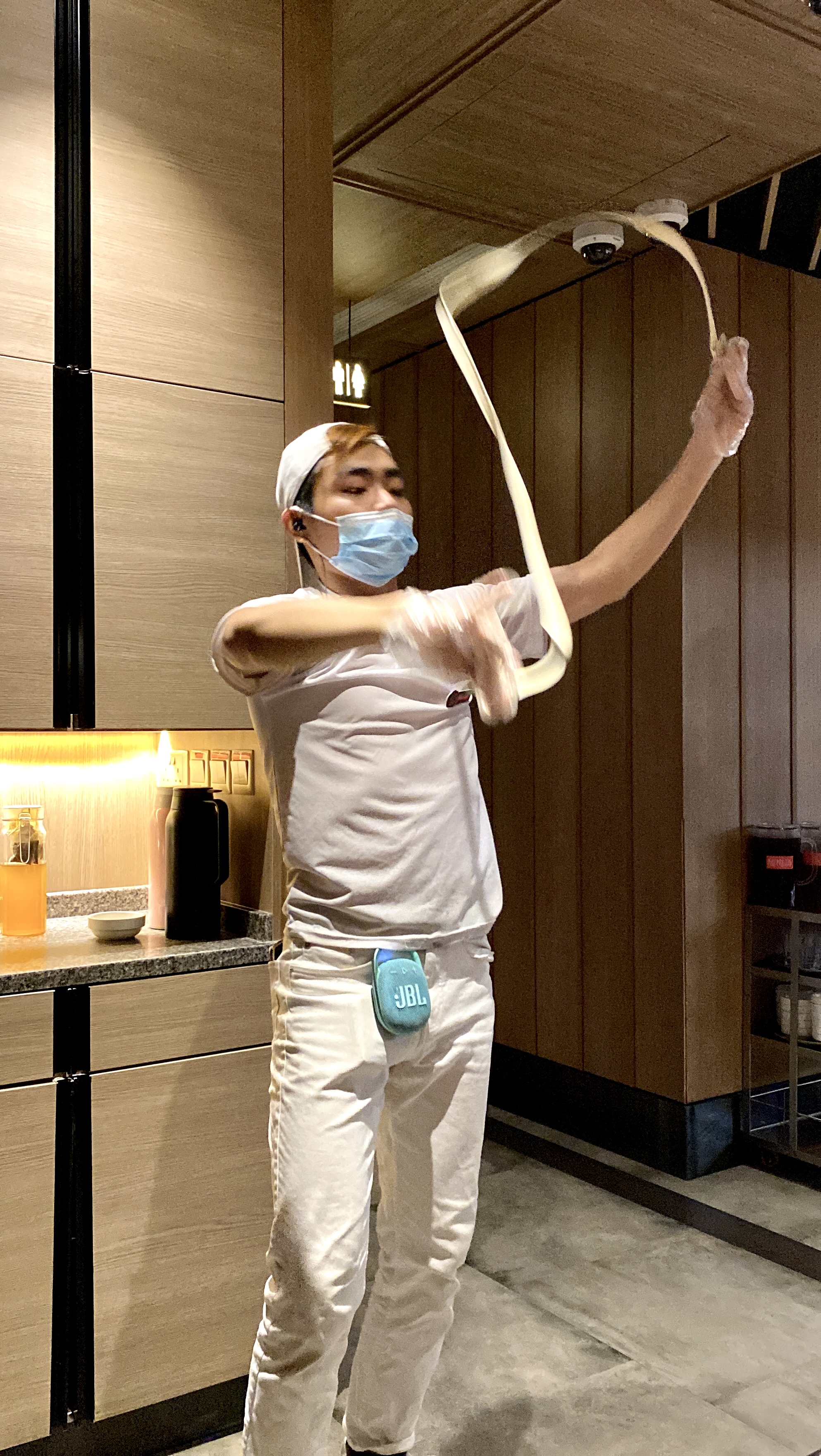 Music optional
According to our server, the dough dancer returned "around the start of April". The minute-long show was just like what we remembered, though we were given the option of whether we would like to have music playing from a portable speaker hanging on the noodle man while he danced (a firm yes — it has been two years y'all).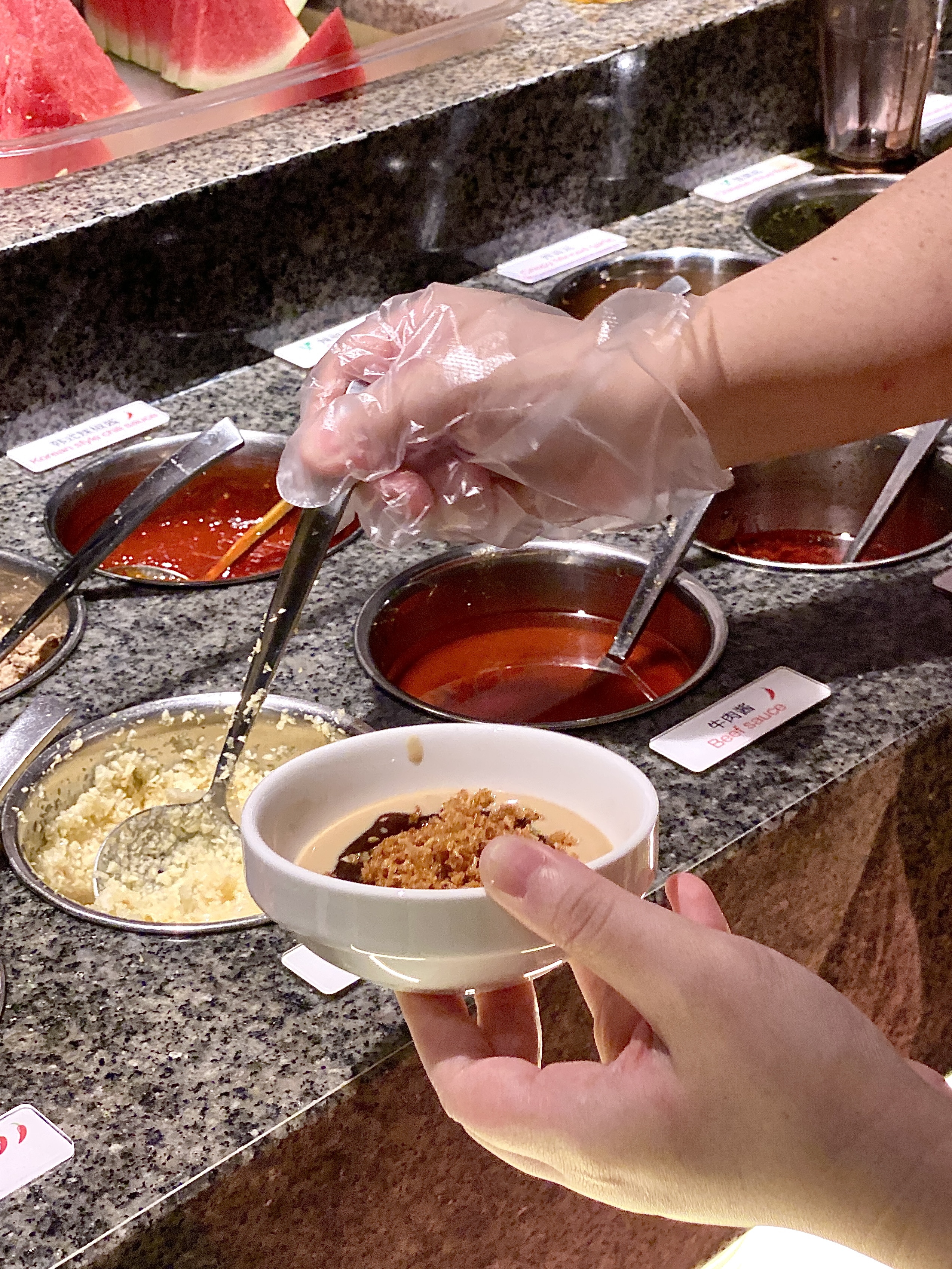 You can also get your own condiments again
While Covid-19 restrictions were in place, Haidilao closed its self-service sauce stations and appointed servers to help customers get their hotpot dips. 
Now that measures have eased up, you can help yourself to the free-flow condiments again. The only caveat is that you are required to wear a plastic glove (provided in a box at the station) while filling up your bowl. 
Birthday perks
Regulars at HDL will also be familiar with its quirky perks for diners celebrating their birthdays at the restaurant, like staff wheeling out a cart filled with fruits and a 'Happy Birthday' LED sign (designed to be as loud and embarrassing as possible, we're sure). 
For those who prefer something a little more low-profile, we discovered that the chain now serves "birthday longevity noodles", which come with tomato slices and a lucky poached egg in soup.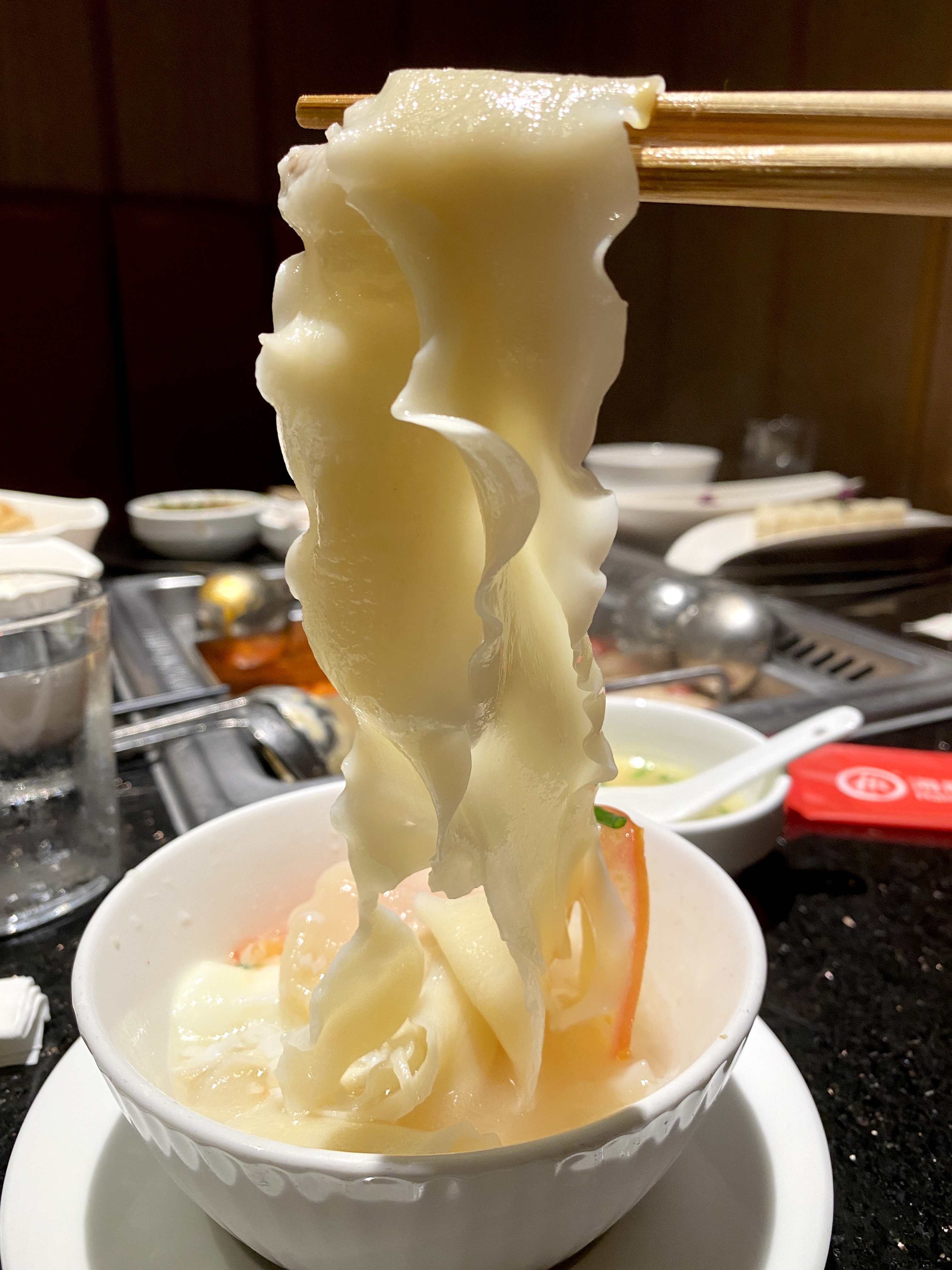 Long, long noodle
True to its name, the noodle comes in one very, very long strand. It's not pulled by the noodle man, though.
Photos: Yip Jieying/ Haidilao (main pic)