Hawker Gave 45 Bowls Of Noodles Away After Grab Customer Cancelled Bulk Order For Being Too Slow
According to Timbre+ hawker stall Shuang Kou Mian's Facebook post, the food delivery rider even "[threw] the noodles back at us".
Bulk orders are usually good news for hawker stalls as it increases their sales. But for noodle stall Shuang Kou Mian, it became an unfortunate situation when it was stuck with 45 bowls of cooked noodles after a Grab customer cancelled a bulk order.
Located at one-north hawker centre Timbre+, the stall sells a variety of noodle dishes like
fishball noodles
,
laksa
,
bak chor mee
and mee sua with abalone.
The hawker stall posted on several Facebook groups yesterday (Oct 20) including
Hawkers United
, 
offering to give the noodles away to anyone who wanted them.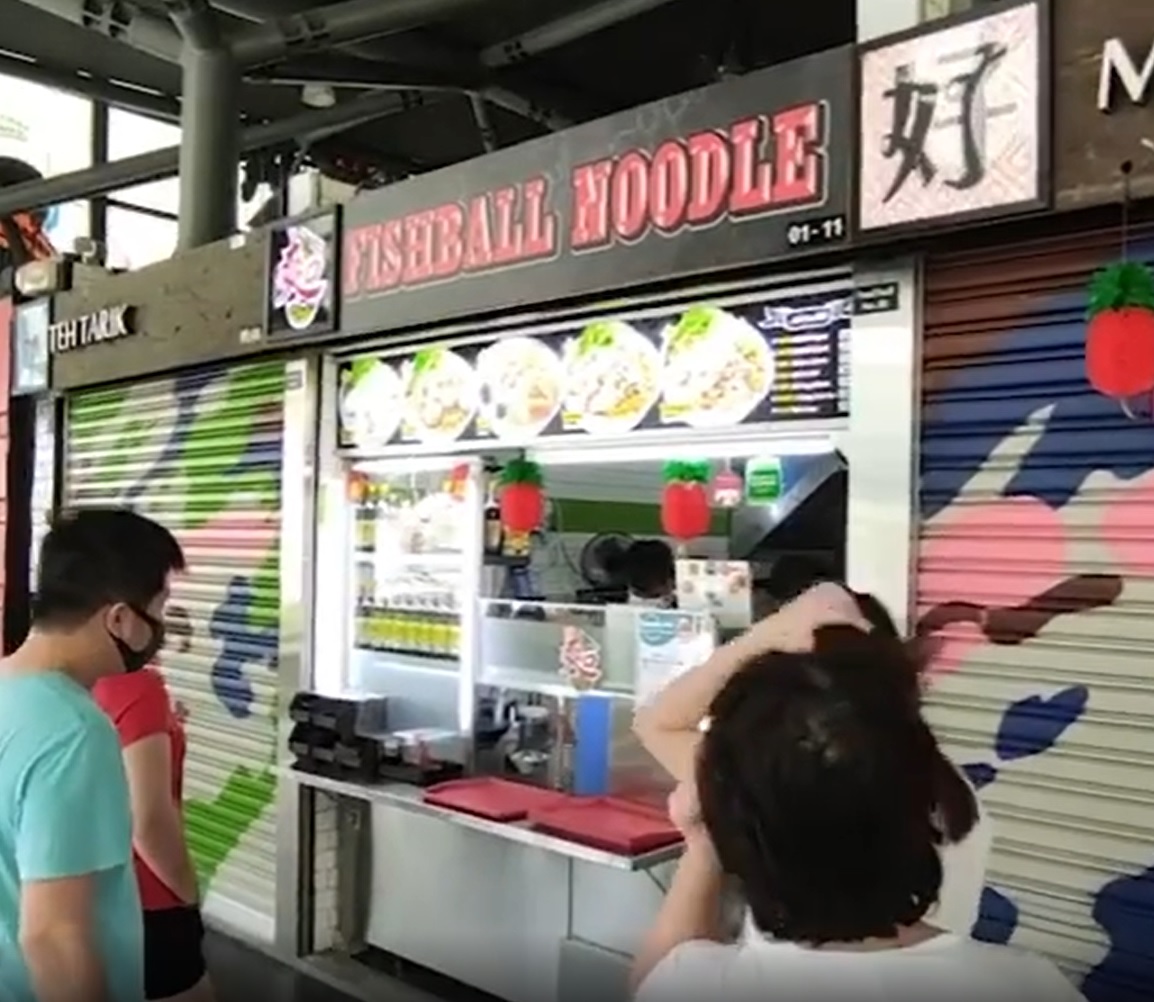 Order cancelled as hawker took an hour to "cook and pack 45 packets of noodles" 
The post stated: "Would like to give these 45 packets noodles out for free to anyone who wants! Or donate it to anyone in need. No questions asked! We feel it would be a waste to throw [sic]."

According to the stall, the bulk order was cancelled "because we took 60 mins to cook and pack 45 packets of noodles."
Delivery rider apparently "threw" the noodles back to the stall
The stall's post added that "some of the noodles are toppled inside the container due to the driver throwing the noodles back at us… But don't worry it is all clean and never come out of the container! [Sic]"

In reply to a netizen's comment on Singapore Foodie Group, the hawker explained that catching attitude from delivery riders was "just another typical day of work", elaborating that "it's actually very normal to get treatments like this from riders especially during lunch time… Hope more customers can be more understanding [sic]."

The hawker also highlighted the difficulties of cooking and packing large orders fast enough to satisfy the expectations of both customer and delivery rider: "5 mins after the order came in [the delivery rider] called our chef and asked if it's ready. He said we are too slow and also called our chef's handphone every 10 mins to ask how long more. Somemore got 15 packets is laksa and we will always separate the noodles for customer [sic].

But the stall concluded that there was a silver lining: "Nevertheless it's ok, by being able to give out food and help others in need or even just brighten their day! It makes the whole incident a positive one [sic]! Cheers!"
Netizens sympathised with hawker stall
The stall got full support from netizens who sympathised with its plight. "Even I cook Maggi mee also need 225 minutes to be done with 45 packs of noodles. The customer crazy one [sic]," said one Annie Poh on Hawkers United.

According to Shuang Kou Mian, the 45 bowls of noodles were all claimed about two hours after its Facebook posts. But it's not the first time that the stall is giving away free food. It runs a 'Belanja Eat' programme where any needy person can get a free meal at the stall, "no questions asked." Customers are also encouraged to donate by buying meals for others, with each meal costing $2.50.

NEA has revealed that food waste accounts for about 12 per cent of Singapore's total generated waste, so it's time we exercise patience with food sellers and reconsider cancelling our delivery orders.

Shuang Kou Mian, #01-11 Timbre+, 73A Ayer Rajah Crescent, S139957. Open daily except Sun, 7am-4.30pm. Facebook, Instagram.

Photos: Shuang Kou Mian