Here's what Christopher Lee says he would do if his son catches him and Fann Wong in bed
He's super chill about letting Zed Zed know about the birds and the bees.
Remember when 8days.sg spoke to Christopher Lee last year, and he teased the movie version of his 2020 drama series Workers (做工的人)?
The film finally aired in Taiwan last week (Mar 31) with the story set 11 years before the events in the drama.
A particular scene in the film sees Chris' character Ah Qi and his wife, played by Peggy Tseng, having a heated discussion about how their teenage son caught them having sex.
When speaking to Taiwan reporters, Chris was asked how he would handle the situation if his son, Zed, caught him and his wife, Fann Wong, in the act.
The 51-year-old actor burst into laughter, before saying: "Who would let their kid see that lah!"
He explained that Zed is now eight, and would probably understand what is happening.

Chris said he would simply tell Zed that "it's a natural part of life", and that there "wouldn't be any problems" should he be caught in the awkward situation.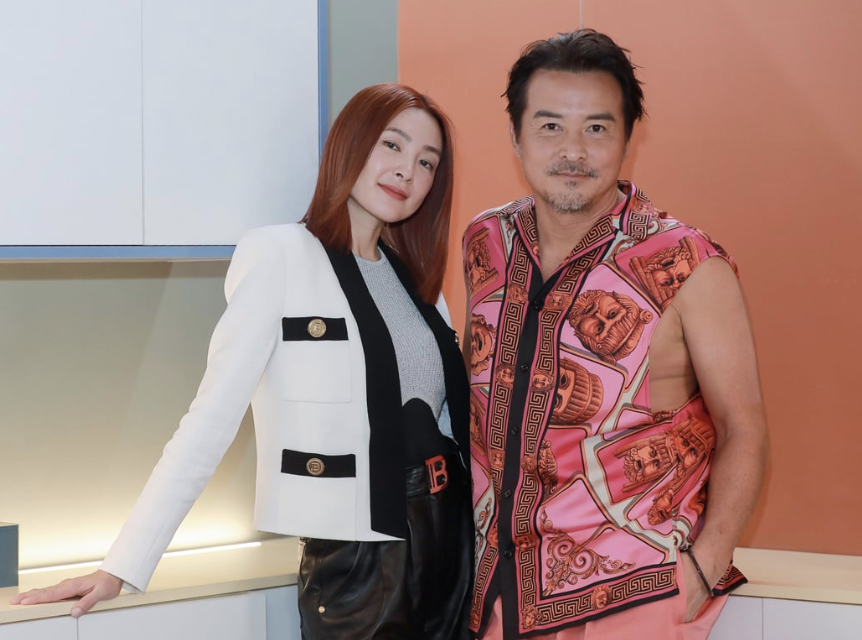 Christopher and Taiwanese actress Peggy Tseng play a married couple in the new film
Chris also talked about how Zed is still very young, and has yet to get into any conflicts with him and Fann.
Chris added that Zed is aware that his parents are in showbiz, and that he once wrote in a school essay: "My mum's name is Fann Wong, she is a very famous celebrity."
Both Chris and Fann got a good laugh out of the essay, and jokingly nagged at Zed to "be a bit more lowkey".
Photos: Chinapress