"His Skin Is Damn Good," Says Singaporean Personal Trainer Who Took A Pic With Song Joong Ki At A Hotel Gym
She told 8days.sg that the Korean heartthrob had been running on the treadmill for an hour before they took the photo and that they even had a conversation.
Some people just have all the luck when it comes to bumping into celebrities.
Case in point: 42-year-old personal trainer and running coach Liew Weiyong, who ran into Song Joong Ki at a hotel gym earlier this morning.

The Korean heartthrob is now in Singapore to promote his new drama Reborn Rich.
Taking to her Instagram to share her joy, Weiyong wrote: "[Watched] Son Heung Min on TV this morning, and afternoon seeing (sic) Song Joong Ki in person! What a day!"

Son Heung Min, for the uninitiated, is the captain of the South Korean World Cup football team. 
What Weiyong did not expect was for her post to attract so much attention. 
Within a few hours, Weiyong's pic was all over the Internet, and envious SJK fans began flocking to her Instagram, which she has since turned private.
When 8days.sg got on a call with Weiyong, she shared: "I think Song Joong Ki's fans kept sharing the pic 'cos I hashtagged #SongJoongKi (laughs). There are a lot of fans asking [in the comments] where he's staying and stuff like that."
Weiyong declined to reveal which hotel they were at.
Weiyong and Joong Ki at the hotel gym
So how did Weiyong get so lucky?
According to her, she was training a client when Joong Ki casually strolled into the gym.
"I was like 'Oh my god, is that the guy that I know?' I didn't know he was in town actually," she said. [Ed: Guess she doesn't read 8days.sg.]
So how does Song Joong Ki look in the gym? Did he have make-up on?
Weiyong's answer? "He was bare-faced and his skin is damn good I must say (laughs)." 
She didn't immediately ask for a picture though, and let Joong Ki continue with his workout.
"After that I was training my client and he was doing his own stuff on the treadmill and all. But after I was done with my session I told my client, I think I want to get a photo with him."
"'Cos what are the chances, right? Go Korea also maybe won't get to see,' she laughed.
She approached him about an hour later. "I asked, 'Do you mind if I take a photo with you?' And he said "Oh, sure!"," she recalled.
Call it magic or what, but, yes, the star apparently still looked picture perfect even after running on the treadmill for an hour.
"He wasn't that sweaty but he perspired lah," said Weiyong. "But I think he didn't care [about taking a picture] because his skin is so good, right? If it was me, I'd be like "No please, no make-up don't take" (laughs)."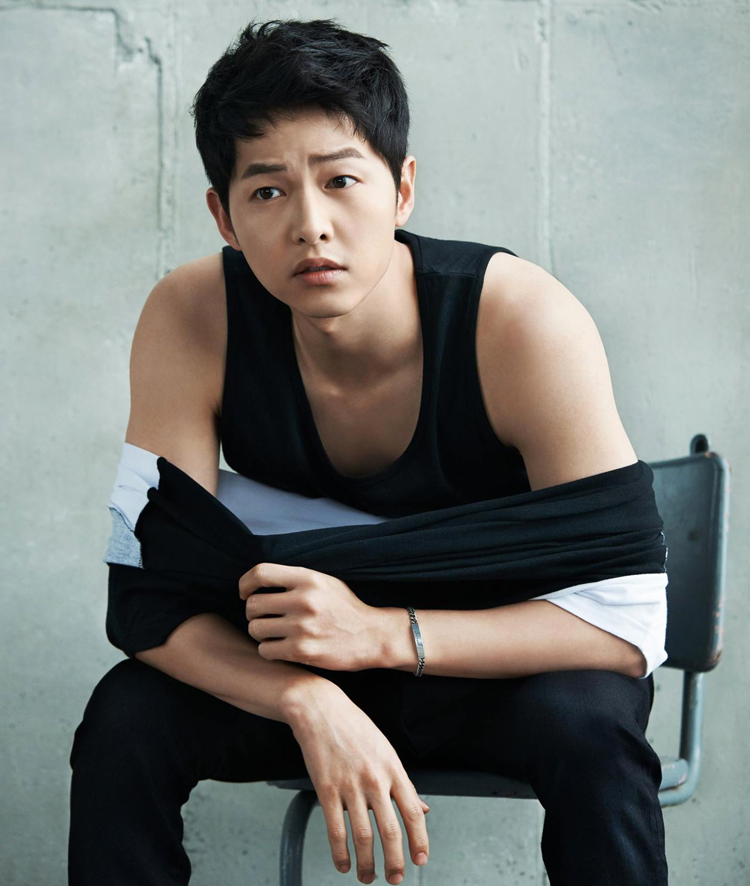 Look at that flawless skin
Weiyong also had a short conversation with the star, which was how she learnt that "actually he's quite good in English."
"I asked him "What are you doing here?" and he said he was doing some promotion [for his new drama]. I told him that Reborn Rich is very popular and he was like "No, no, no, this show isn't as popular". I think he was just trying to be humble lah," she said.
Now, don't you like SJK even more now?
Photos: Liew Weiyong/Instagram