HK Billionaire Mark Chan Continues To Not Advertise On TVB, Insists It's Not An "Act Of Revenge" On Ali Lee For Spurning His Advances
Mark, who is known as Hongkong's 'King of Cordyceps', recently placed advertisements on all free-to-air TV stations in Hongkong... except TVB.
Hell hath no fury like a... billionaire with lots of ad dollars scorned?

Hongkong reports are claiming that Hongkong billionaire Mark Chan, 52, is "taking revenge" on TVB actress Ali Lee, 39, after she reportedly spurned his advances by hitting her where it hits most: her job.

In January, Mark, who is known as Hongkong's 'King of Cordyceps', pulled all his ads from TVB after the station made him abide by a number of "unreasonable" rules if he wanted Ali to make an appearance at his company's event.

Some of these conditions included keeping away from Ali during the event and banning him from doing interviews with her.
Mark would later tell reporters that he felt "disrespected" by the company and so he went on to pull all his ads, which amount to "tens of millions of dollars annually" in ad revenue for TVB. He then ran them on competitor ViuTV instead.
The move was said to have angered TVB, and Ali's career reportedly became collateral damage.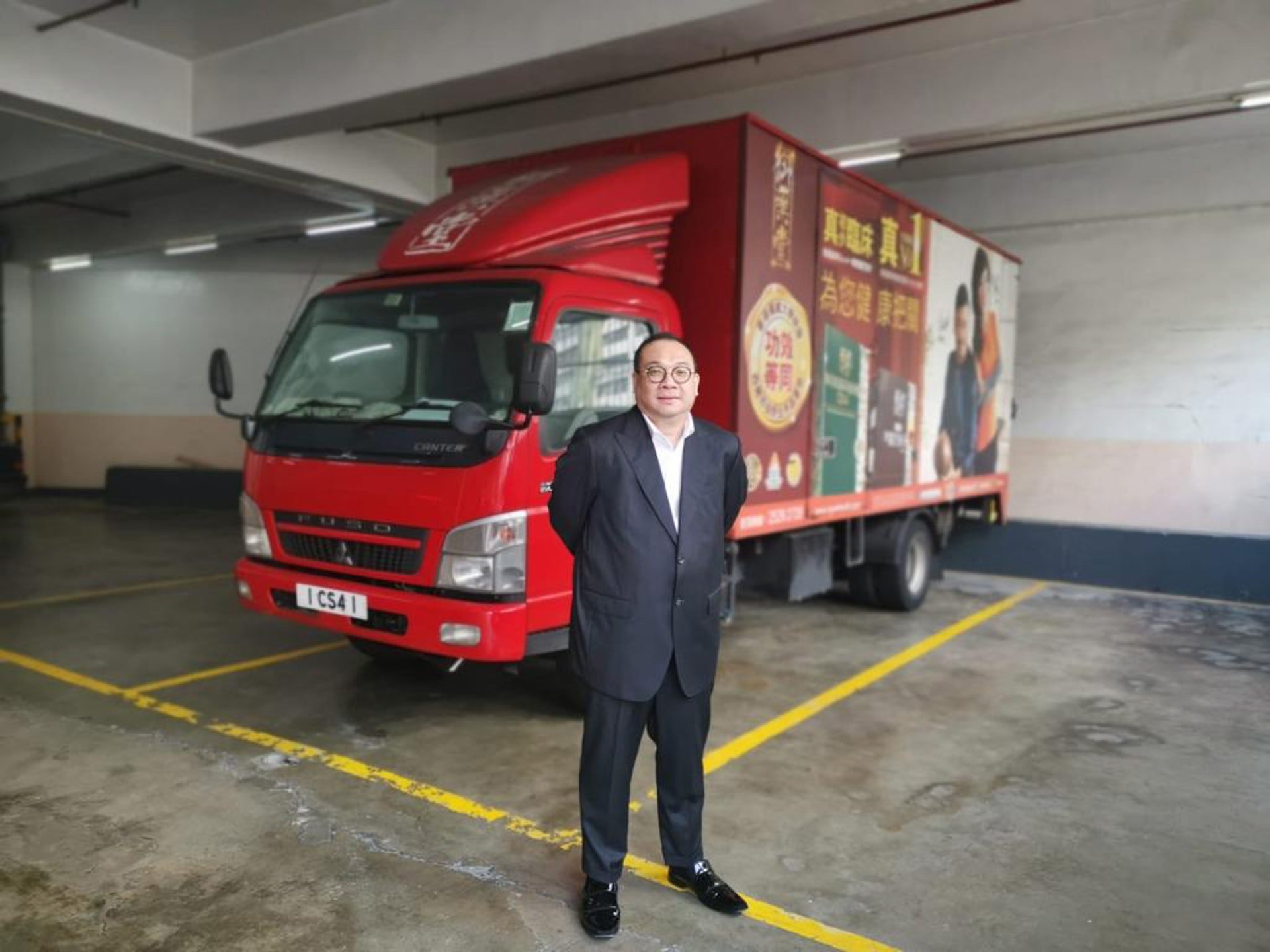 Ads on all free-to-air TV stations except TVB
However, some netizens pointed out that Mark's "revenge" on TVB is not over.
According to reports, Mark recently advertised on a new TV show on former TVB exec Sandy Yu's station Hong Kong Open TV.

In fact, he placed ads on all free-to-air TV stations in Hongkong... except TVB.
When asked about this, Mark said he and Sandy are not acquainted and that the ad was arranged by a colleague. He said he has been paying attention to the shows produced by Sandy and was very impressed by them, adding that he had invested a "six-figure sum".
He added that he would definitely work with Hong Kong Open TV in the future and does not rule out putting in more advertising.
No to relationships for now
When asked if he intends to pursue Ali again, Mark replied: "I don't dare to woo anyone inside or outside of showbiz."
He also pointed out that the decision to advertise on Hong Kong Open TV was not an "act of revenge" like what netizens and the media are claiming. In fact, he said he does not rule out working with any media, including TVB.
He added that he is currently focusing on developing his business, and will launch new cordyceps products.
Rumours that Mark was dating Ali started swirling last November when they were spotted together at the Ritz Carlton Hongkong. At that time, both parties said they were merely meeting up to discuss work.
In January, Ali released a statement, saying that she is not in a relationship with Mark, and that there is no room for further development between the two of them, effectively friendzoning the billionaire.
Photos: Ali Lee'Instagram