HK Singer Ambrose Hui Forks Out S$279K To Make Up The Difference After Selling Gold Bracelets At Wrong Price On Live Stream
He says it's a matter of integrity .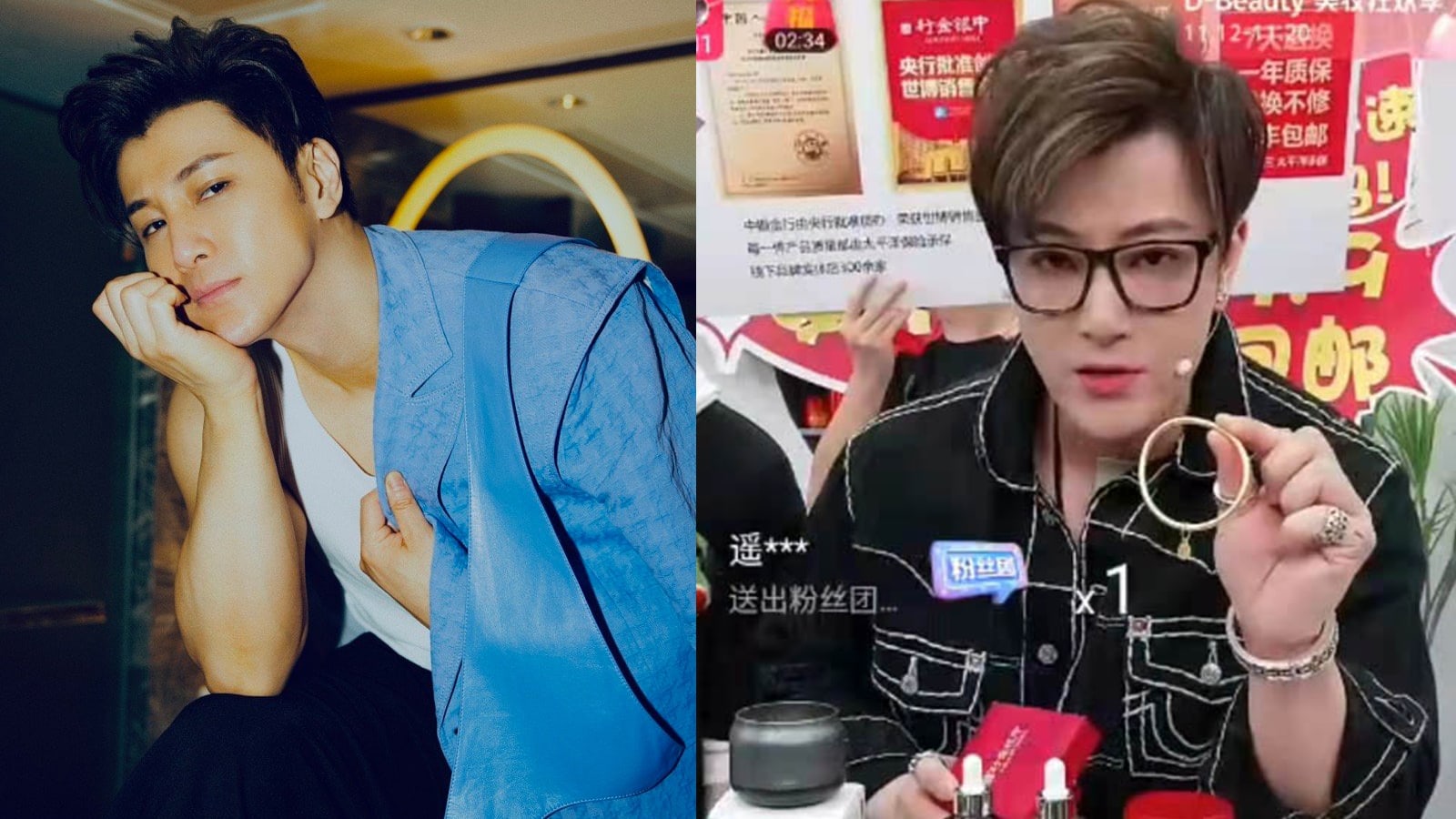 Just last week, Cecilia Cheung misread the price of a make-up kit that she was selling on live stream and coughed up S$10.7k to pay the difference after her boo-boo.
Hongkong singer Ambrose Hui, who is known in China as Xu Shaoyang, made a similar mistake on Nov 16. The only thing is that his boo-boo cost him a lot more.
The 45-year-old hawked gold bracelets on live stream which were supposed to be priced at 2999 yuan (S$640). However, Ambrose announced that they were only 299 yuan (S$64).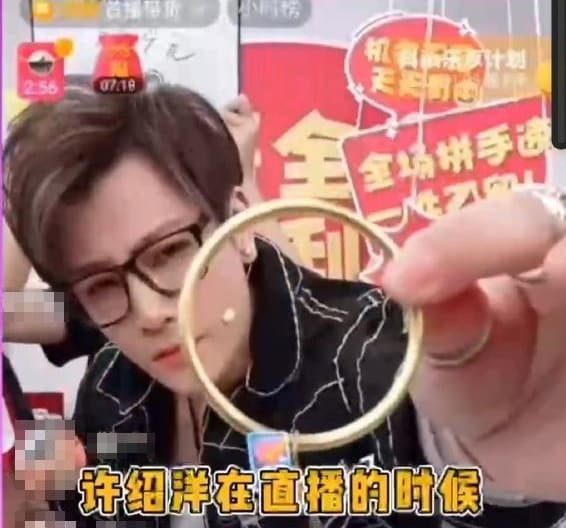 Those tuning in were so drawn to the price that Ambrose ended up selling 483 bracelets in minutes. That added up to over 1.3mil yuan (S$279K) in undercharged payments.
In a follow-up broadcast, Ambrose admitted that he had made a mistake during the session and said that he would bear the costs of the price difference.

He also assured buyers that their purchases will be shipped to them as scheduled.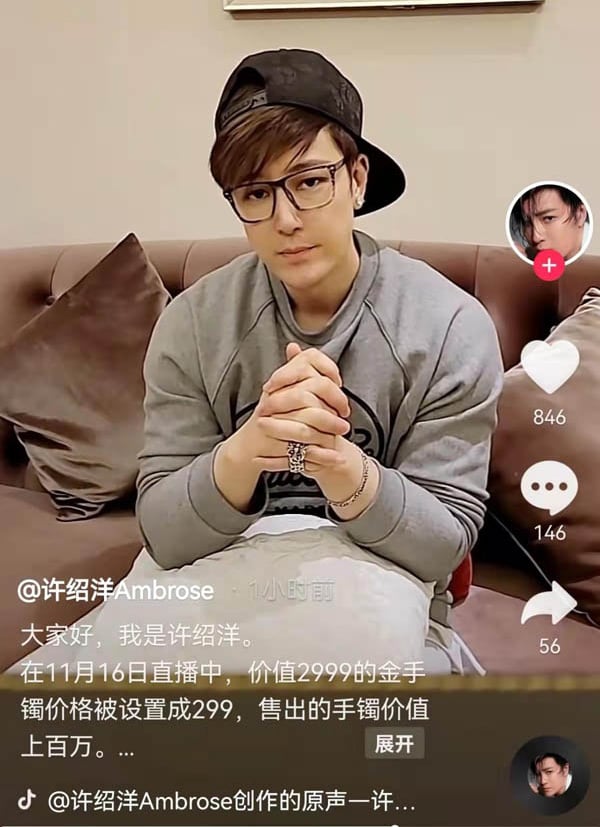 "Does forking out a million [yuan] hurt? Honestly, it does. But if I have a lack of integrity, my fans will be the ones who are affected and I'll hurt more, said Ambrose. Integrity is priceless. Your love for me is priceless, and my love for you is priceless too."

Photos: PBE Media