Hong Ling, 27, Who's Never Been Outside Of Asia, Wants To Finish Travelling The World Before She Turns 50
But she's still worried about the COVID-19 situation and may not be going on any overseas trips for another two to three years.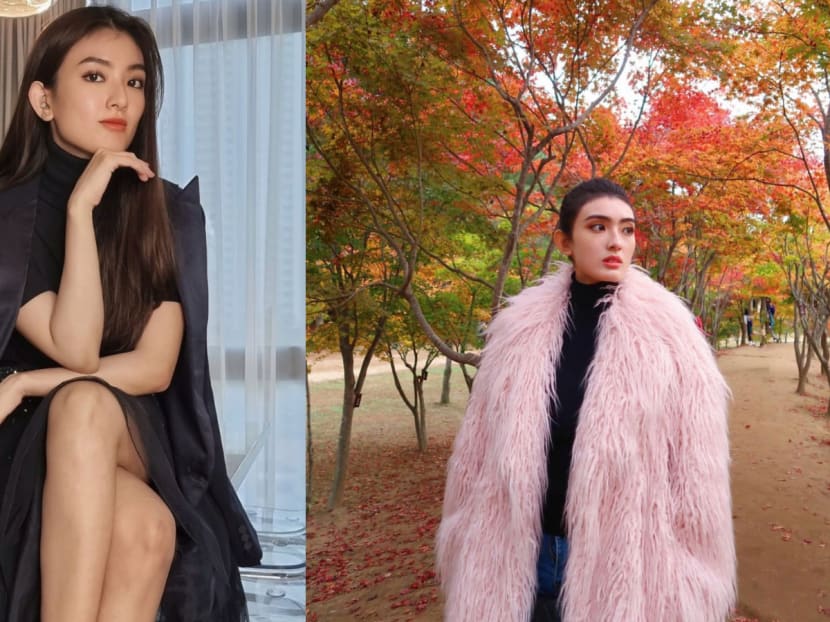 A little over a year ago, Hong Ling proudly announced that she had just gotten the keys to her very own two-bedroom condo, achieving her dream of wanting to buy a house by the age of 30 about four years earlier.
So what other lofty goals does the 27-year-old actress hope to accomplish next?
"I want to travel the world and visit every country before I turn 50," she told 8days.sg in a phone interview after the recent press conference for Mediacorp drama The Takedown, in which she plays a Central Narcotics Bureau (CNB) officer.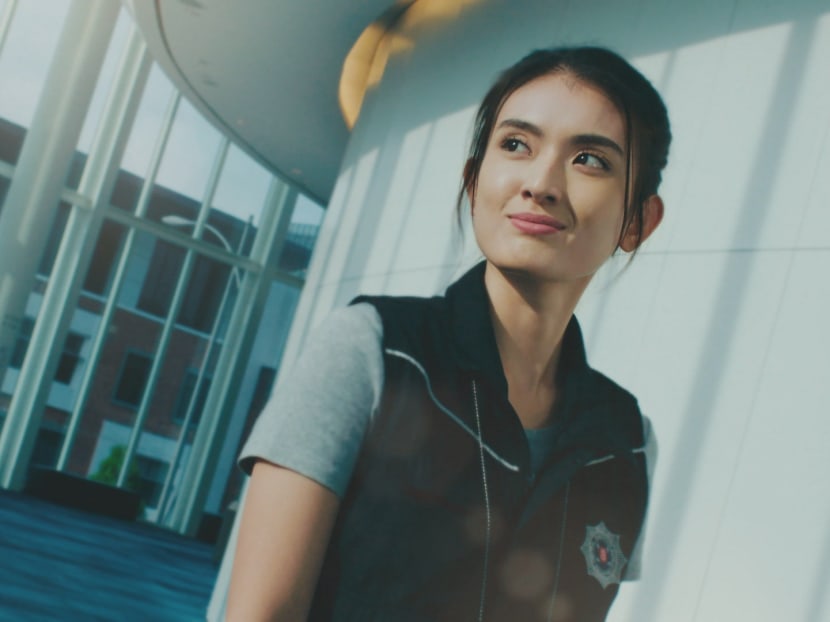 The pandemic, however, will probably have her playing that 'game' on hard mode, especially since she may not feel comfortable enough to travel overseas for another two to three years, depending on the COVID-19 situation.
And the first place she would want to jet off to when things feel safer, she shared, is a European country — ideally during Christmas 'cos she finds the snow "very romantic" — as she's never stepped outside of Asia.
But for now, we won't be seeing her making use of the newly launched Vaccinated Travel Lanes (VTL) 'cos she's still "very worried" about the virus situation.
In fact, Hong Ling said she rarely steps foot outside of the house, which doesn't really sound so bad considering how nice and cosy the place looks, judging from the pictures she shares on Instagram.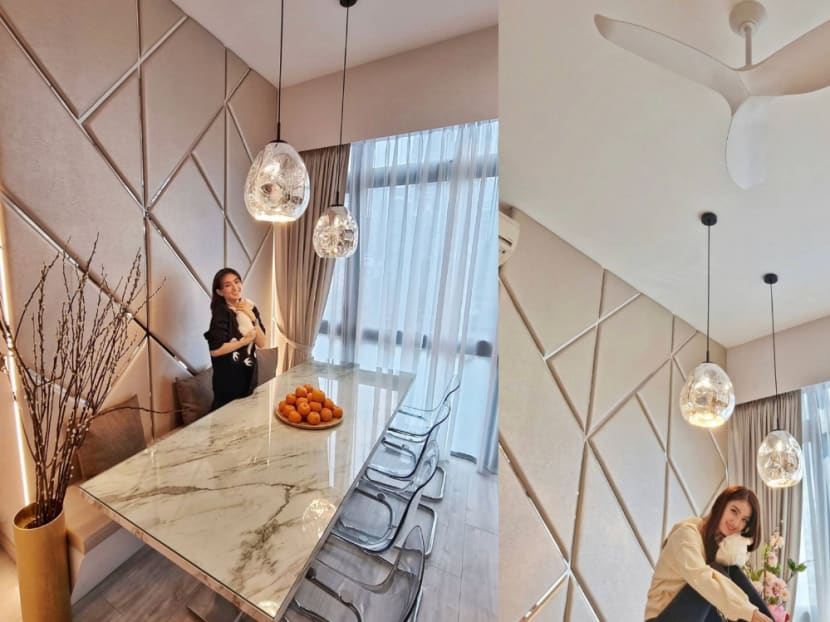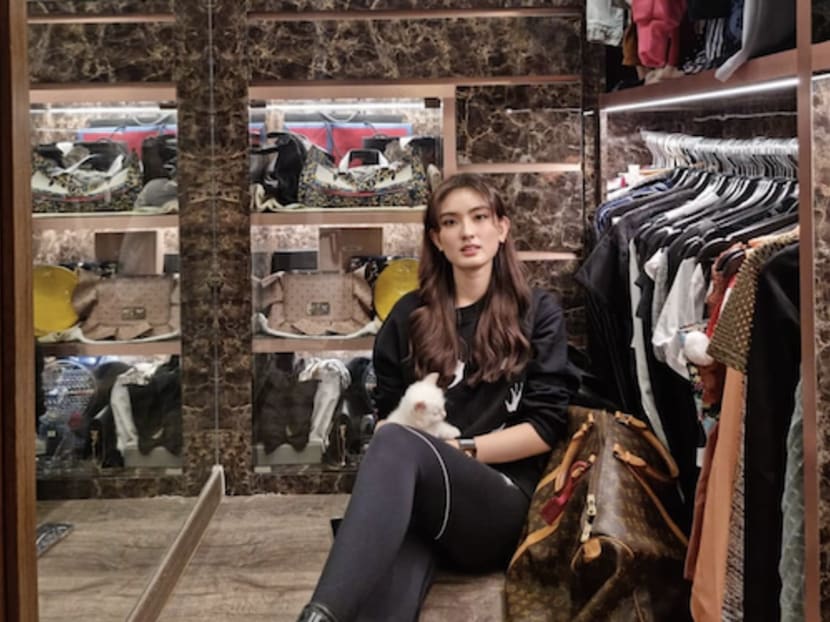 Ever since moving out of her family home, she feels "more confident, independent, and grown up".
"There's much more space and privacy, which are important for me," said Hong Ling, who previously described her parents' house as being "very noisy" and "filled with toys" as her siblings, niece, and nephew also live there.
One (minor) downside of living alone, however, is all the 'adulting' she has to deal with by herself, from doing household chores to shopping for groceries to making sure she wakes up on time in the morning.
"When I was living with my parents, my mum was the one who did all the chores and cooking, but now I have to do everything by myself," she said. "But I can handle it so far and I'm quite happy. I think I'm okay lah. I have no kids to take care of so it's not so bad."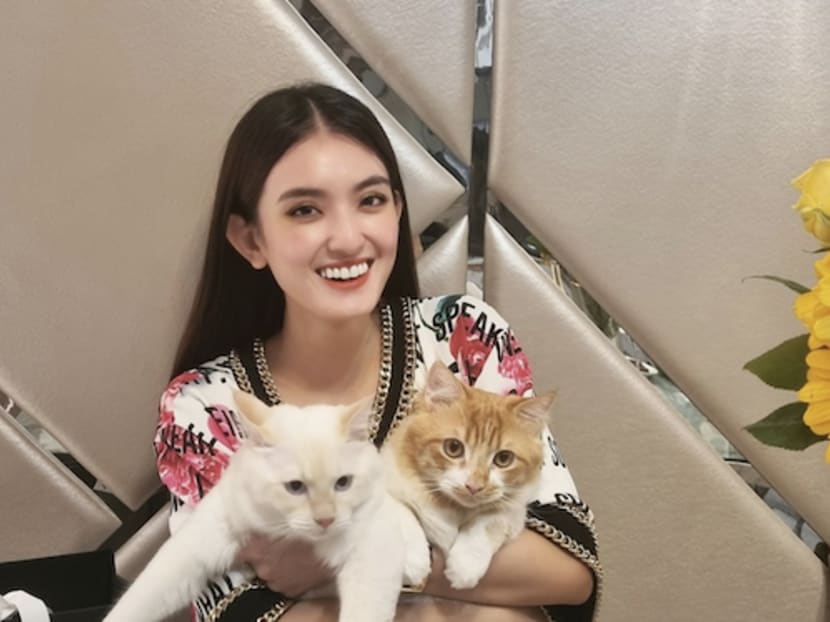 As it turns out, Hong Ling's beau Nick Teo, 32, is also planning to get a bachelor pad of his own and is still in the midst of looking around for a suitable one.
Guess that really means the couple, who have been dating for about six years, won't be tying the knot anytime soon (something that Hong Ling has mentioned again and again in the past).
When we asked if they've discussed where they will live after they do take their relationship to the next level (move into Hong Ling's existing condo or shop for a new place?), she said: "Maybe we'll wait until then to talk about it 'cos right now we want to pay attention to our careers and don't want to get married so soon."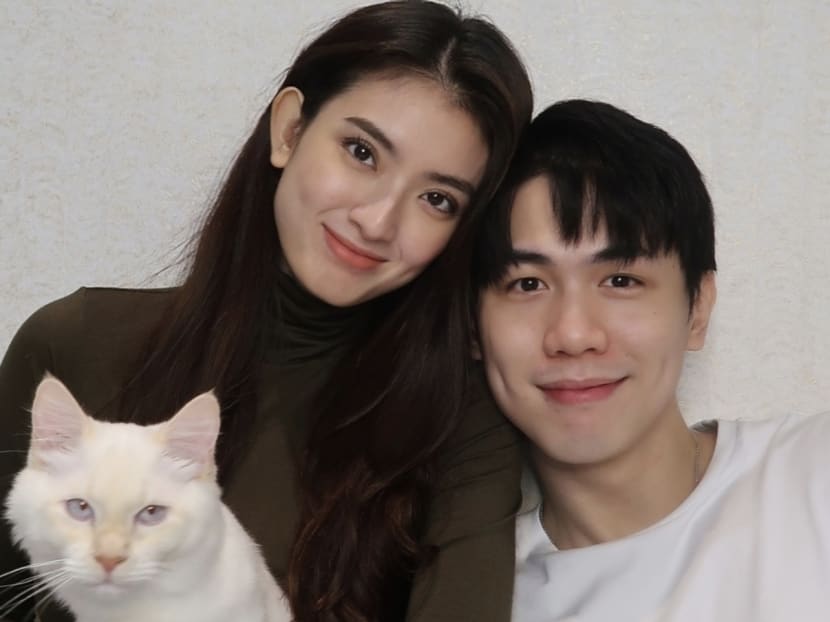 Speaking of her career, things certainly seem to be going pretty well for Hong Ling, who picked her first Top 10 Most Popular Female Artistes trophyat this year's Star Awards.
The Takedown marks her very first action-packed role since making her acting debut seven years ago. And despite having zero shooting experience prior to the training sessions, she turned out to be a pretty talented markswoman.
"We had two training sessions, one with a dummy gun and another with a real one, and I always did a better job at hitting the targets compared to Desmond [Tan] and Jesseca [Liu]," she claimed with a laugh.
The actors also had the opportunity to witness two real-life CNB operations from a safe distance. Hong Ling admitted she was "quite scared" then, but fortunately, there were no unwanted incidents or mishaps.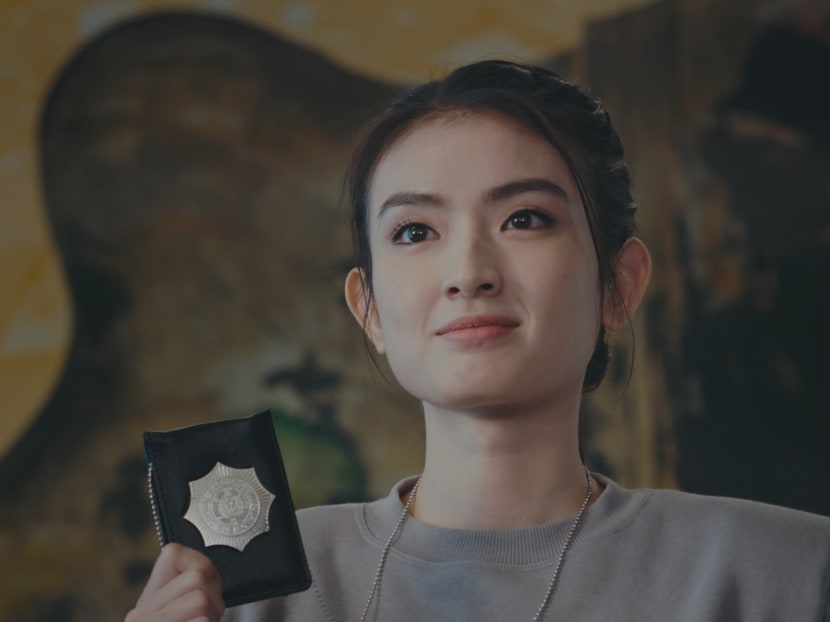 The Takedown airs Tuesdays, 8.30pm on Ch 8.
You can also binge-watch it for free on meWATCH.
Photos: Hong Ling/Instagram, Mediacorp