If Any Man Can Look Hot With Long White Hair, It's Chow Yun Fat
The 66-year-old's name in Chinese does mean 'sleek hair'.
There's been a lot of buzz these days about modelling agencies for seniors, and no one needs convincing that it's possible to still look amazing and have a successful career based on one's looks even when one has reached their prime. But ironically, the one person who's been thinking less about reviving his career and more about his morning walks is the one who's really knocked our socks off the most.

Chow Yun Fat, whose last big gig was Project Gutenberg in 2018, has been out of the spotlight in recent years. Instead of making appearances on the red carpet, we've mostly been seeing photos of him out hiking with Carina Lau, or else enjoying meals in coffeeshops. You know, the usual things that retirees like to do.

But he's decided to mix up his routine and swop his tracksuit for a real suit. The reason? He was attending a talk at Hong Kong Baptist University (the same place he was awarded an honorary doctorate) that was moderated by film director Felix Chong.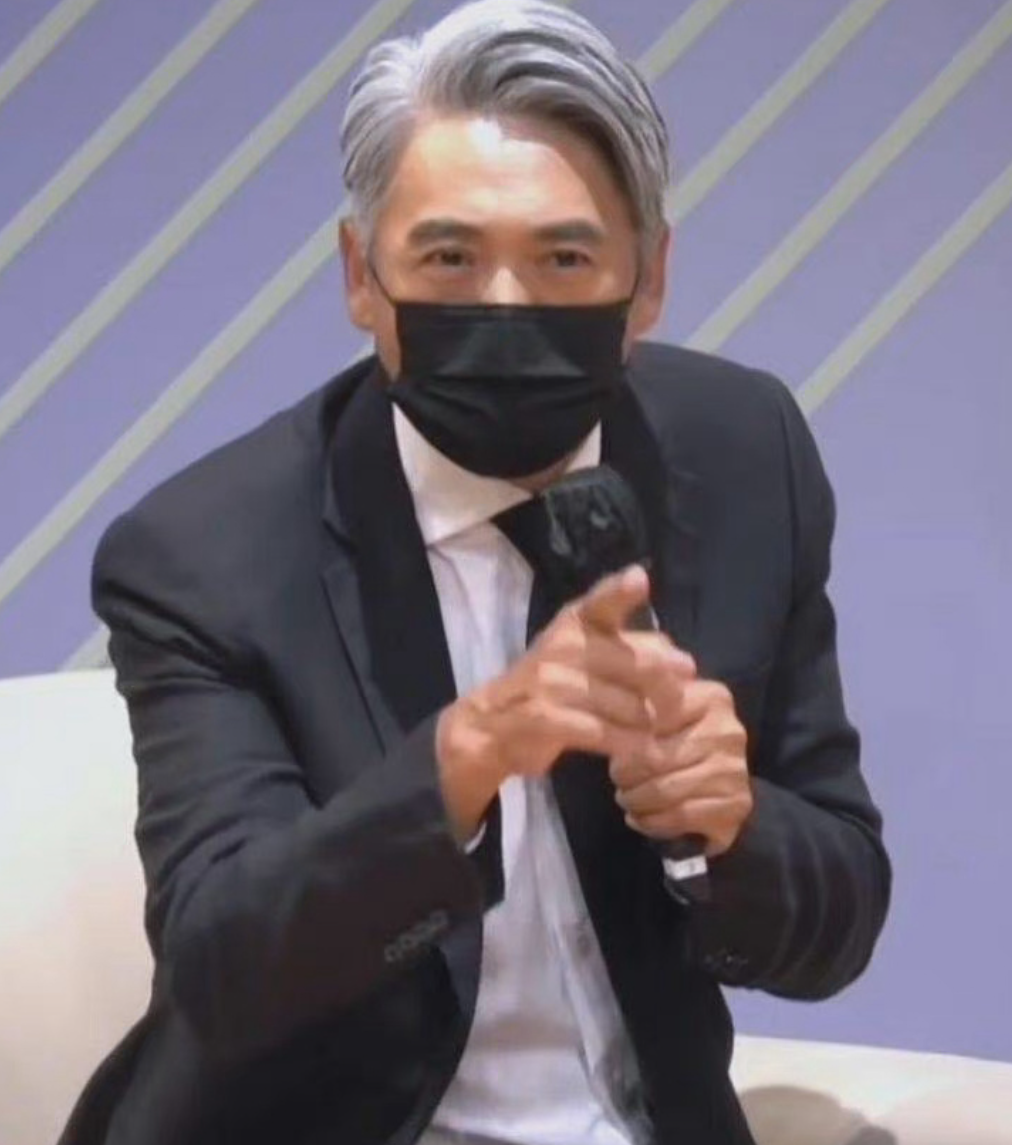 Silver fox? You bet
His hair, freed from the constraints of his usual sporty caps, was thick, full, and a tantalising mix of white and grey. His charisma could not be concealed by the black face mask he wore, if anything it drew even more attention to his locks. Fans in the audience were dumbstruck by how incredible he looked. Come to think of it, his name in Chinese does mean 'sleek hair'.

True to his affable nature, Fat Gor was only too happy to oblige those who asked for a selfie. We wonder what he would have said, though, if someone had asked to run their fingers through his mane?
Who wouldn't want a selfie with Fat Gor?
Photos: Sinchew Daily