Insta-Buzz: What The Stars Were Up To This Week
Here are some of our favourite snaps from the past week.
Expect lots of heartwarming stories since it's Mother's Day this weekend.
One star flew all the way to Australia to reunite with her daughter, while another went out of his way to make someone else's Mother's Day a great one. Read on to find out who.
Xiang Yun finally got to celebrate Mother's Day with all her siblings
The restrictions definitely got in the way of many family gatherings the past two years, especially those with big families.
Now with the relaxed rules, Xiang Yun is finally able to celebrate the occasion with all her siblings, and of course, her mum, who was recently diagnosed with dementia.
"[After] Two, three years of the pandemic, the children are finally able to gather without any group size limit. #HappyMothersDay," wrote Xiang Yun.
Chen Xi got, um, sketchy (literally) in in Korea
Xiang Yun's son Chen Xi, who is now holidaying in Korea, showed off his beautiful sketches – it is what he does best.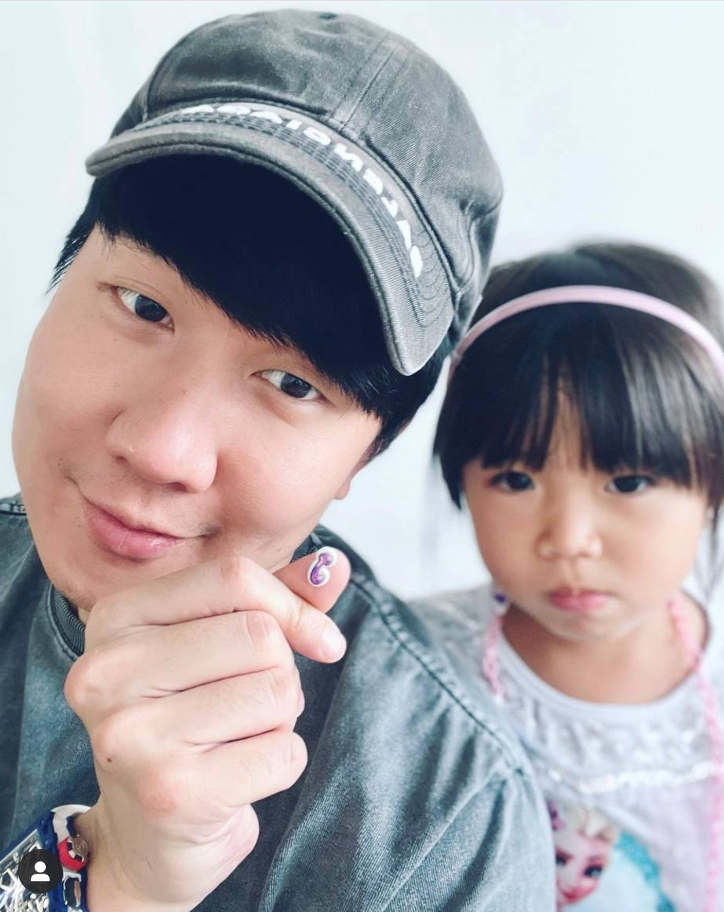 JJ Lin was busy with his godpa duties

Imagine telling your friends in the future that you were once babysat by Singapore national treasure JJ Lin.

"Lovely afternoon with my god-daughter," wrote the Mandopop king, who had a little purple sticker on his thumb. Was that a gift from the little munchkin?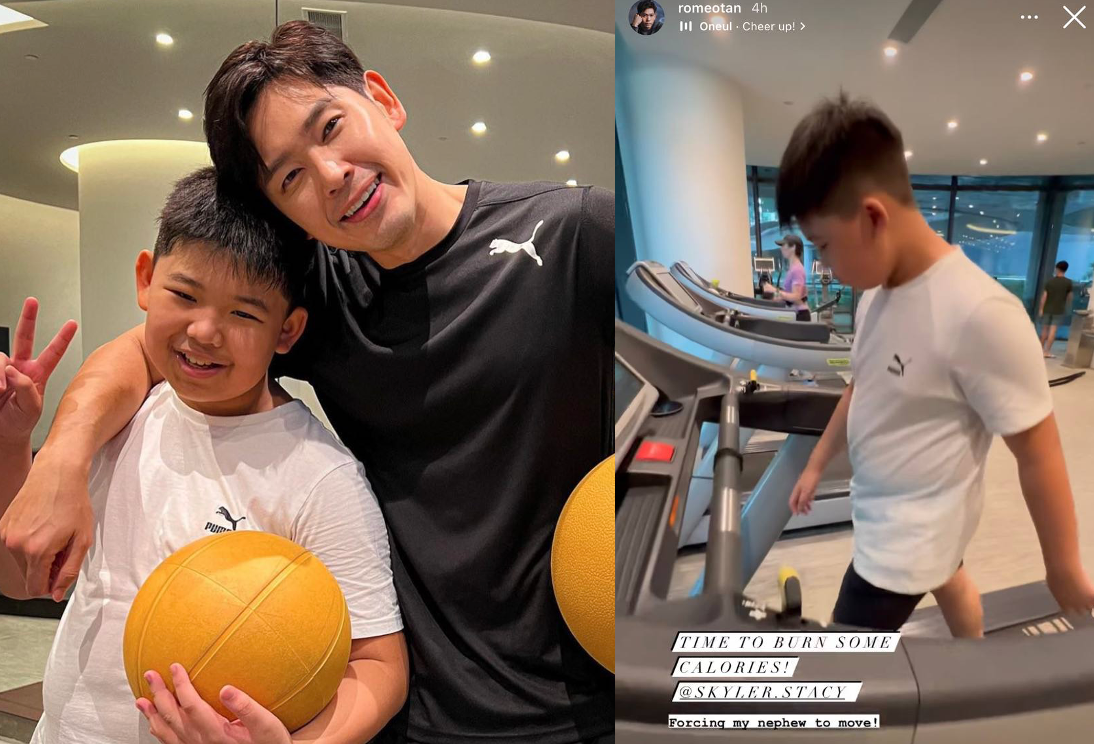 Romeo Tan whipped his nephew into shape
Seems like the actor recently found a new way to bond with his nephew Skyler, 10, and that's to become his personal trainer.
"Time to burn some calories," Romeo captioned a video of Skyler working hard on the treadmill.
Guess the young lad is on his way to become as fit as his uncle?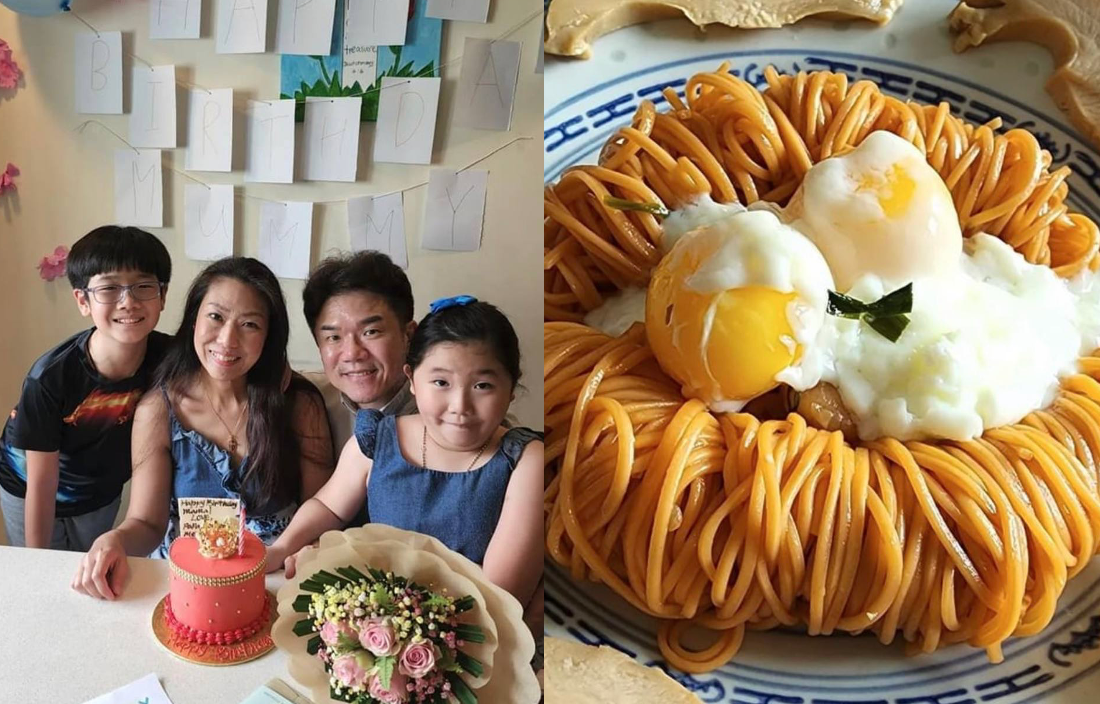 Cavin Soh celebrated his wife's birthday with a very sweet message
The loving husband and father-of-two posted a sweet birthday dedication to his wife earlier this week. 
"Happy Birthday to My Queen. Some say the happiest day of their life was when they said "I do." For me, every morning that I get to wake up next to you is my happiest day. I love you," the actor wrote. 
Cavin also prepared a bowl of longevity noodles for his wife, which he claims is their family's "tradition". To up the game this year, the actor said he "tried to make Onsen eggs but [they] turned out to look like turtle eggs."

Well, it's the thought that counts, right?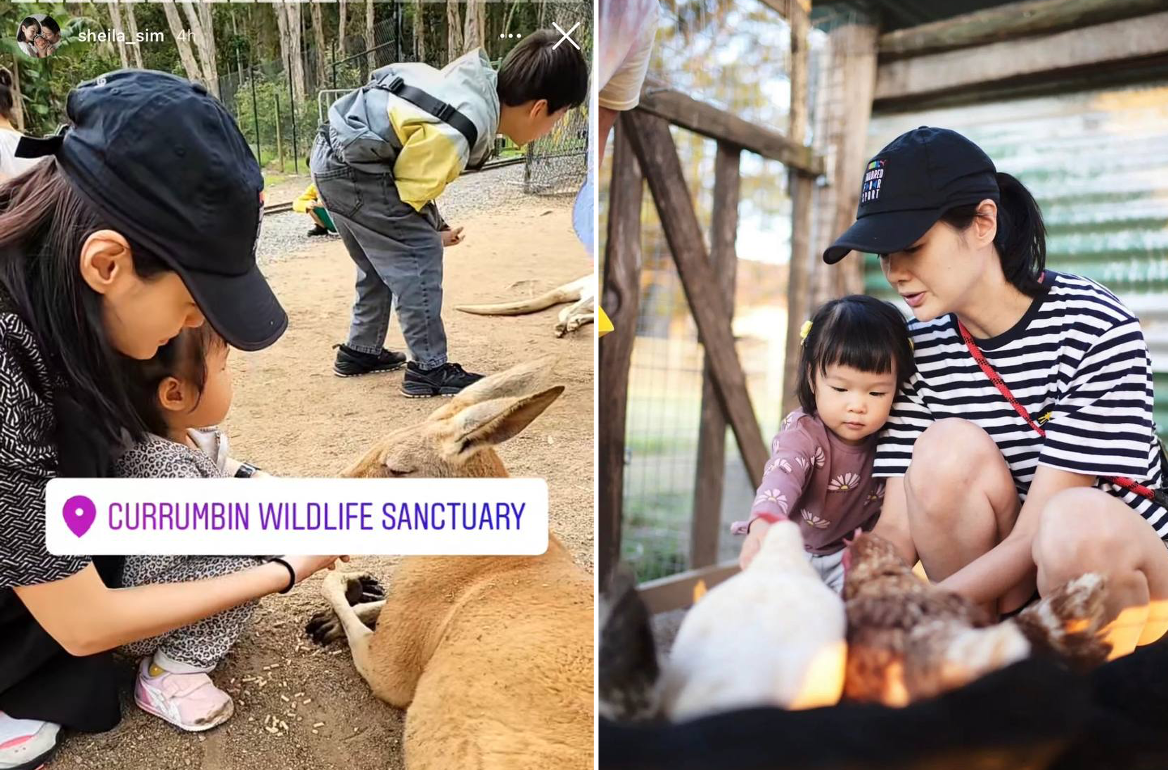 Sheila Sim took her daughter Layla on her first holiday
Now that the restrictions are relaxed, it's finally time for babies born during the pandemic to see the world.
And that's why Sheila Sim was so excited to take her 19-month-old daughter Layla on her first holiday to Australia.
"It's a beautiful day. Our first travel with Layla feels too surreal. It felt like nothing changed, yet everything has," wrote Sheila.
"I don't know how much of this she'll remember, but it's definitely going to be one of the best memories I have of us."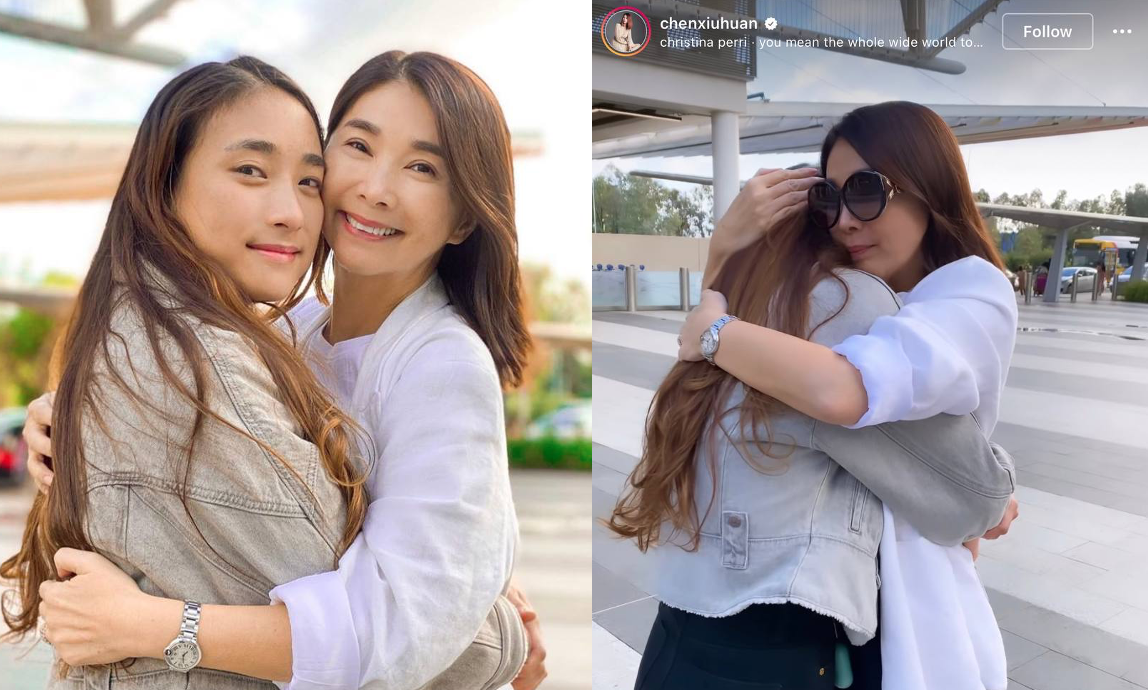 Chen Xiu Huan finally reunited with her daughter Shalynn Tsai
Chen Xiuhuan reunited with her daughter in Australia
Looks like there are many happy things happening Down Under this week, like Chen Xiuhuan reuniting with her daughter Shalynn, who flew back to Adelaide, where she's studying dentistry, last December.

The video Xiuhuan posted shows mother and daughter hugging each other tightly, with Shalynn was even breaking down in tears. Aww...
Tosh Zhang and Jack Neo celebrated their tenth year of knowing each other
Anniversaries are not only for couples. This week marked the tenth year since Tosh Zhang met director Jack Neo. 

Jack gave Tosh the opportunity to play Sergeant Alex Ong in 2012's Ah Boys To Men, propelling the former vlogger to fame.
"Thank you @jackneock for giving the then 20-something-year-old me, who was intending to study overseas, a chance to step into showbiz, all the way till now!" wrote Tosh.
Bonnie Loo got ready for her upcoming musical
Bonnie Loo has waited too long to get back on stage.
The 2013 Campus Superstar winner posted on her Instagram Stories that she's now rehearsing for her musical, Shadow Moon, which is part of the Cultural Extravaganza 2022.
"Rehearsals have just officially begun," wrote Bonnie, adding that she "missed the stage too much, [and is] so excited."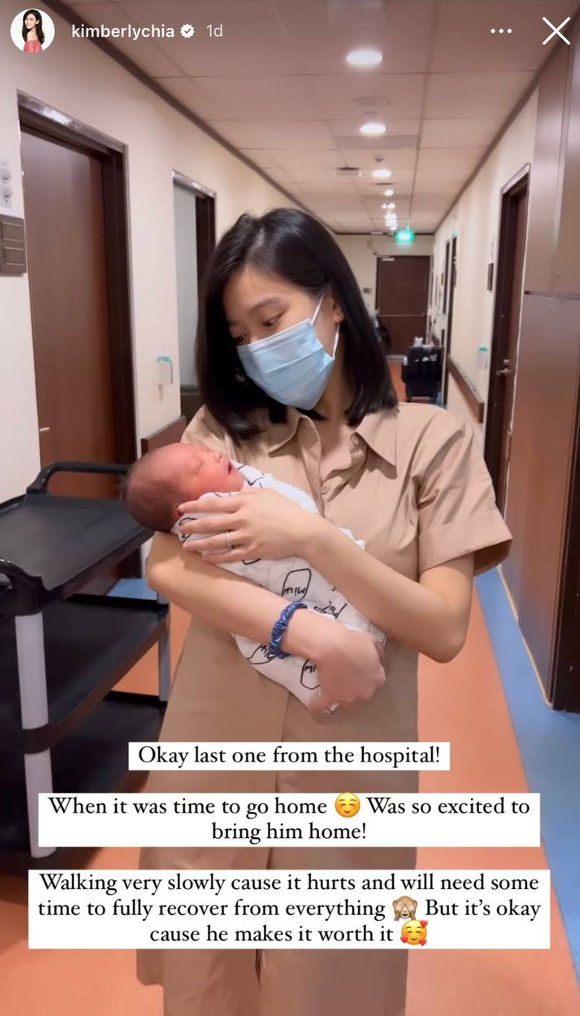 Kimberly Chia's son Kyzen arrived just in time for Mother's Day
The actress announced on Wednesday that she has given birth to her baby boy, Kyzen.
And yesterday, Kimberly revealed on her Instagram Stories that she's now back home from the hospital with her son. 
"Walking very slowly cause it hurts and [I] will need some time to fully recover from everything. But it's okay 'cos he makes it worth it," wrote Kimberly.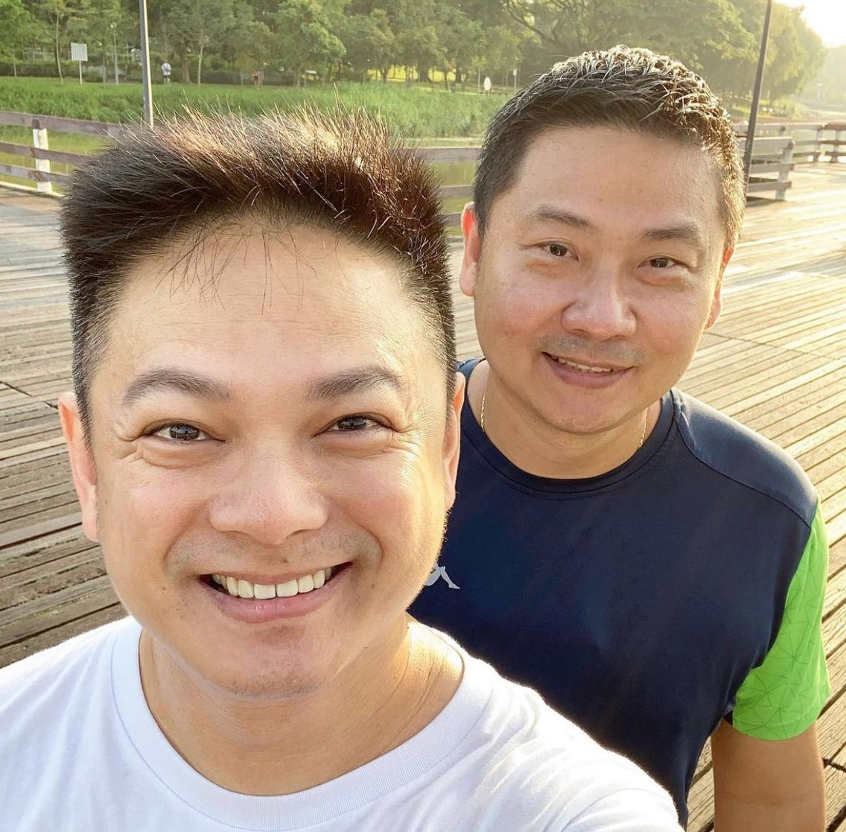 Dennis Chew went for an early morning walk with an old pal
Good friends are hard to come by, especially the ones who stick by you for more than three decades.
Dennis Chew shared a picture with his old pal, with both men looking very fresh.
"Woke up early for a morning walk with my secondary school friend. 36 years of friendship. I'm blessed."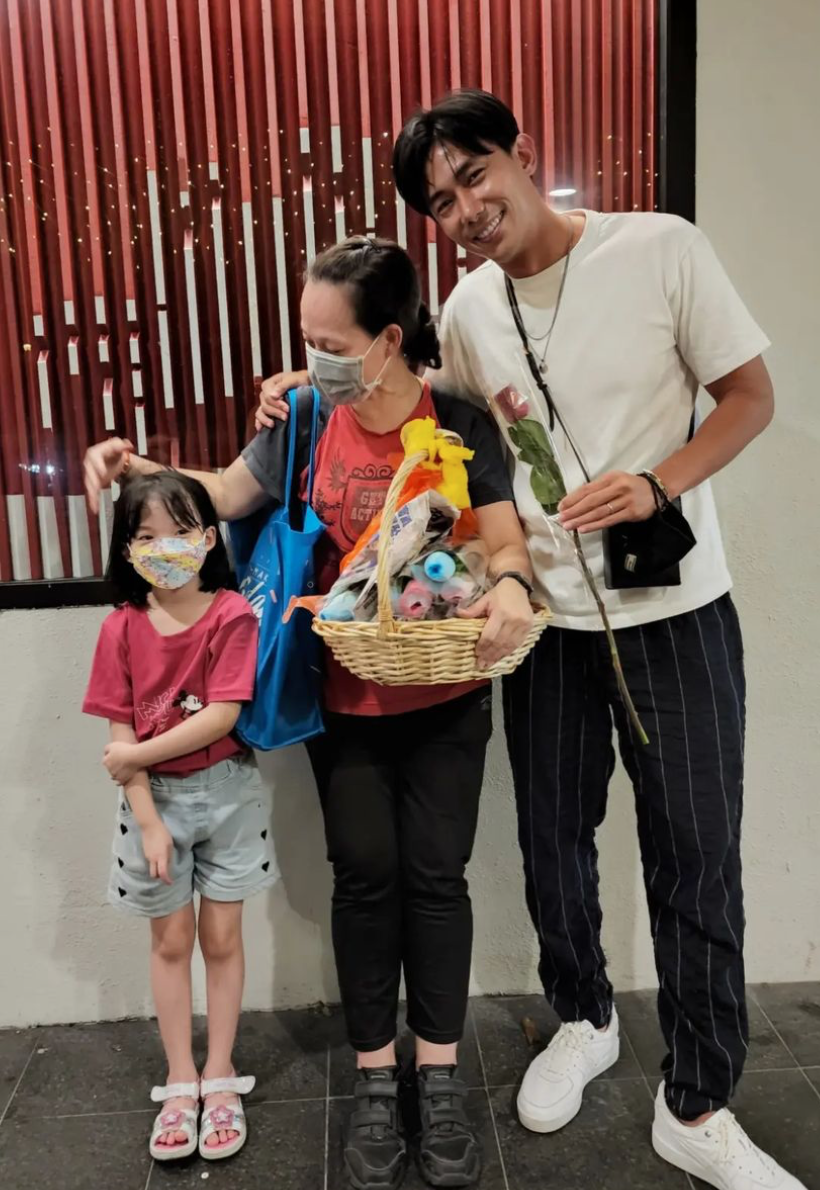 Desmond Tan did a good deed on Mother's Day 
According to Desmond, he had just finished dinner with his team at Clarke Quay when a "mother and her young daughter came up to [him] with a basket of roses and asked [him] to buy a rose."
That was when he learnt that the mother is raising four kids and would only return home with her daughter when they're done selling the roses.

"I was so moved by the mother's love as well as this little girl's obedience to accompany her mum to sell roses to support the family at such late hours," wrote the actor.
Des and his team then bought up all their flowers.
"I just gotta do the right thing! My team and I decided to clear the basket and let this family head home to rest early and enjoy a good Mother's Day weekend."