Insta-Buzz: What The Stars Were Up To This Week
Here are some of our favourite snaps from the past week.
What a week of milestones it was. There were celeb kids graduating from school to couples celebrating their anniversaries, making us feel all warm and fuzzy on the inside.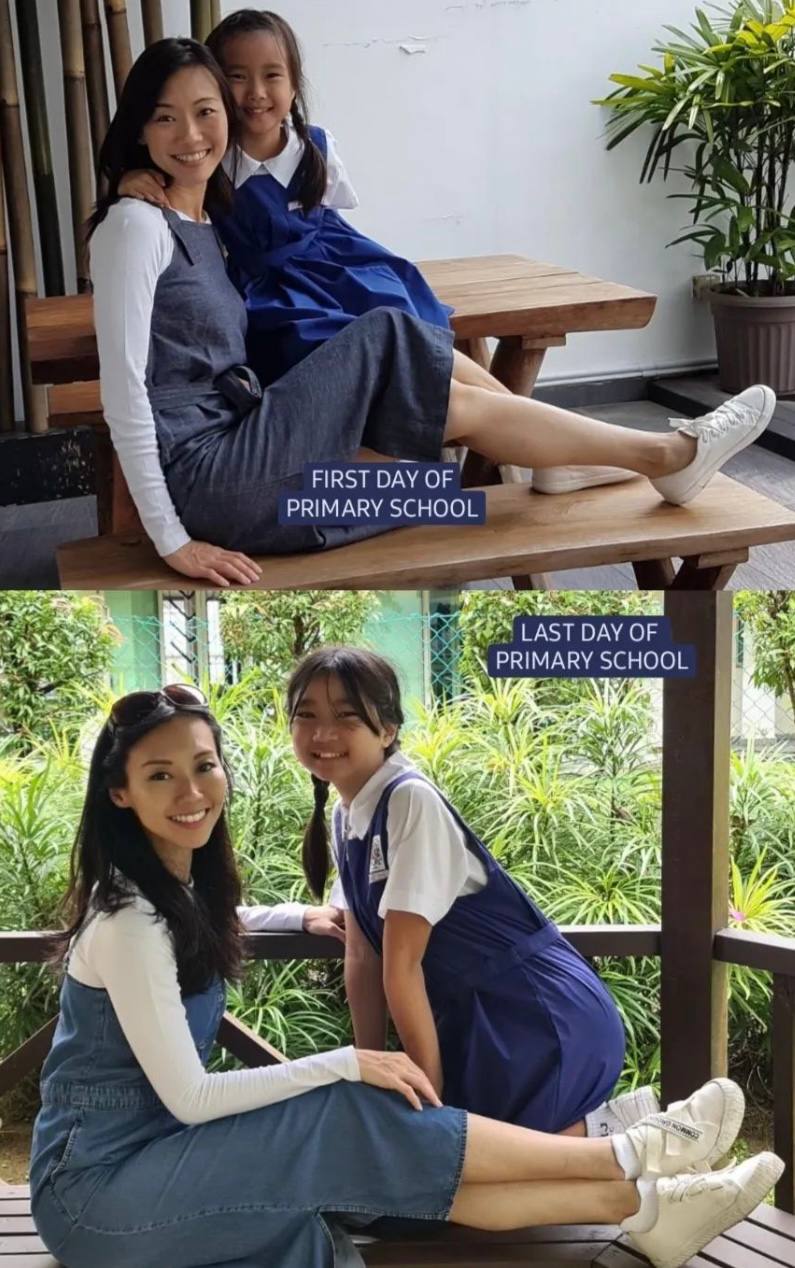 Jaime Teo shared this throwback pic with her daughter Renee
Renee, who is 12 this year, competed her PSLE and graduated from primary school. And of course, mum Jaime had to celebrated the milestone by posting a comparison pic, showing how much she has grown in the past six years. 
"You've know I've always emphasised the journey and your effort over results. I've seen you work hard and am proud of all that you've achieved," wrote Renee's proud mummy. 
Photo: Jaime Teo/ Instagram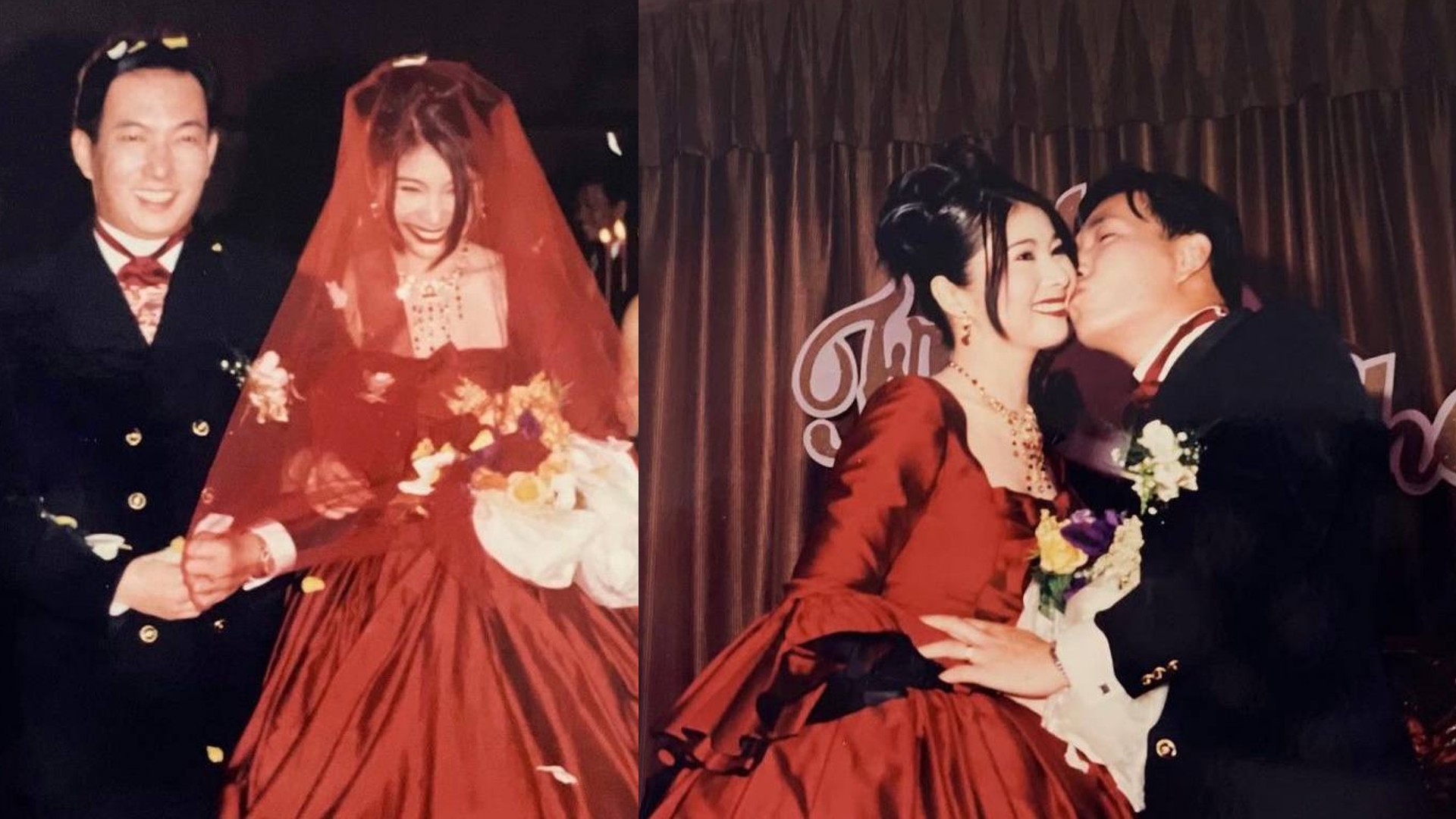 Chen Xiuhuan celebrated the 26th anniversary of her wedding ceremony
The actress, who registered her marriage with Taiwanese business beau Cai Yipeng 27 years ago in June, held her wedding ceremony a year later, in November of 1996. 
Posting throwback pics of herself in a stunning red wedding dress, Xiuhuan reminisced about the happy day.
"26 years has passed, we've experienced life's sour, sweet, bitter and spicy. Happiness, sadness, anger, hate, and fights, we've had them all. We are not a perfect couple, but I'm thankful for reaching this day together," she wrote. 
Photos: Chen Xiuhuan, Instagram
Dennis Chew celebrated his parents' 50th anniversary...
...And he custom made T-shirts for the special occasion. Seriously, how cute is that? 
Besides sending his parents his well wishes, Dennis also wrote: "Dad is enjoying his beauty sleep, wahahaha luckily I have a nice pic to represent."

Thankfully he managed to take a pic of himself and his sister dressed in the adorable tees with mum. 
Photos: Dennis Chew/ Instagram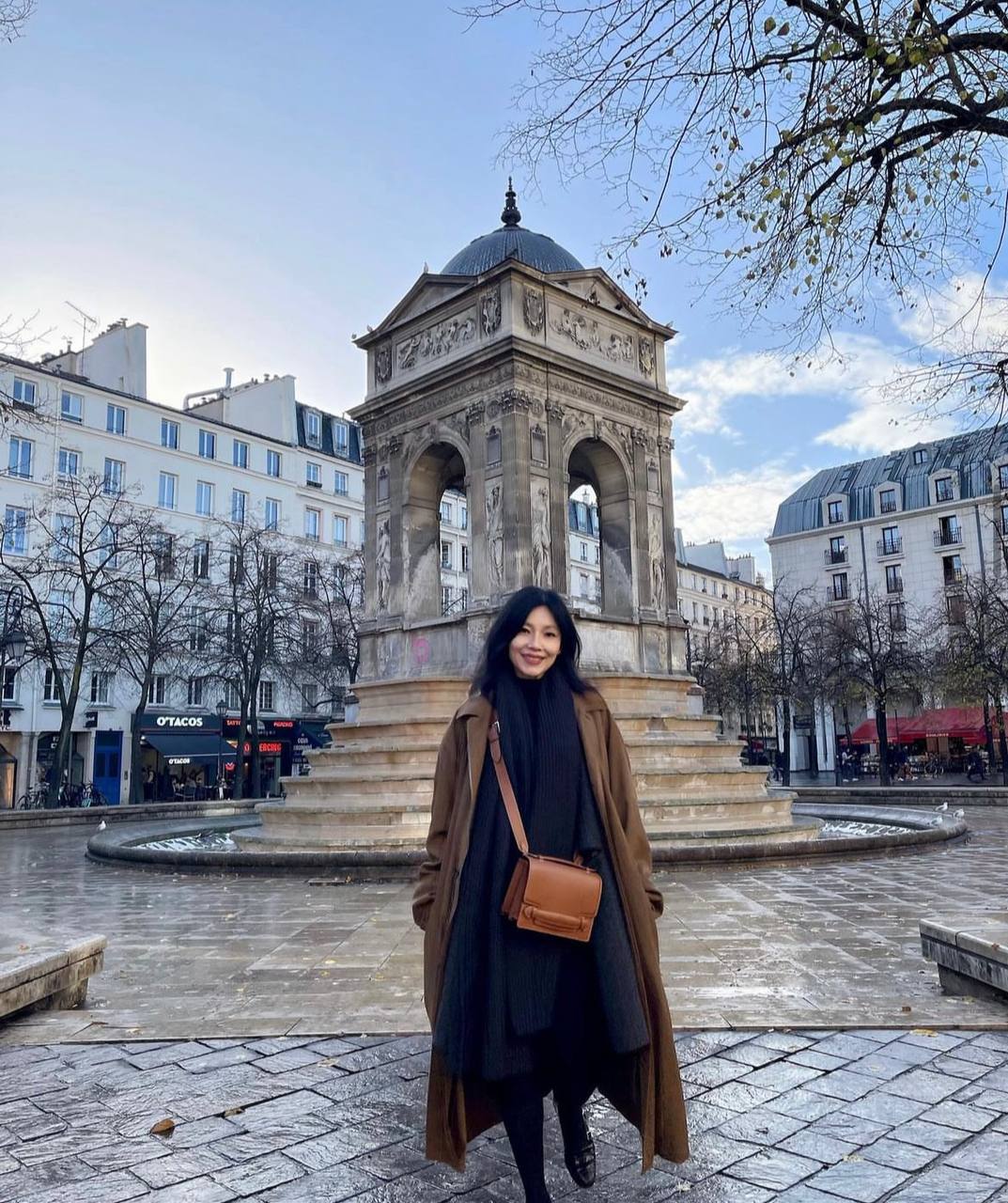 Sharon Au commemorated her sixth autumn in Paris
"Entering late Fall, the air is crisp and melancholic. Seasons change and we adapt. How many goodbyes have I said, but it never gets easier. Change is the only constant and through it all, we learn the art of self-healing," reflected Sharon.
Photo: Sharon Au
Nurul Aini's son graduated from primary school too
The actress shared a special time-lapse clip of her son, Shan Ehan, 12, studying and preparing for his PSLE.

Nurul captured a series of moments which included herself working alongside her son, not forgetting to add how proud she was of his hard work and dedication over the past months. 
Photos: Nurul Aini/ Instagram
Desmond Tan celebrated his first wedding anniversary
Has it really been a year since Desmond tied the knot with his university sweetheart in France? One thing remains the same though, we were only able to see Mrs Tan's back view.
Photo: Desmond Tan/ Instagram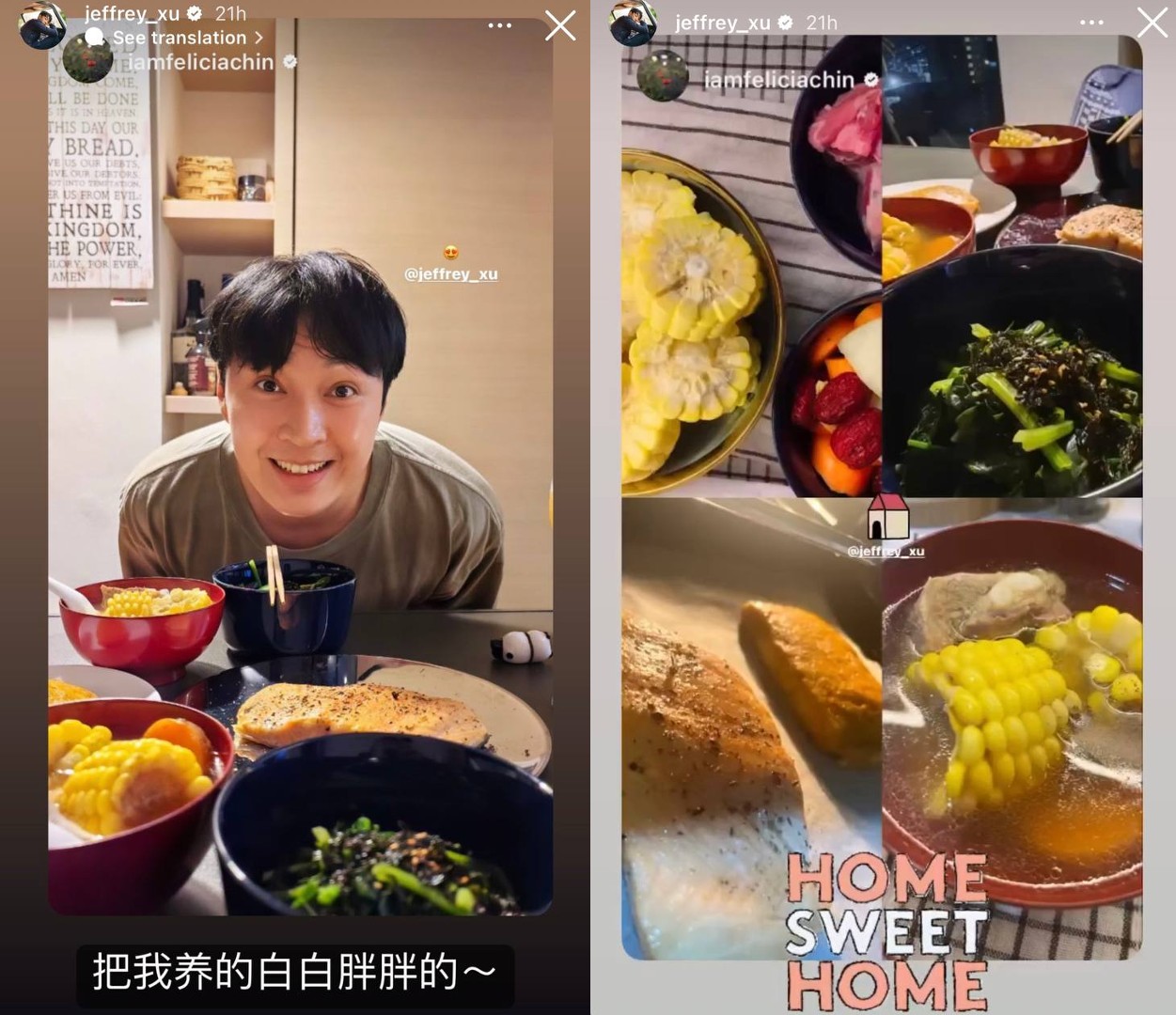 Jeffrey Xu and Felicia Chin gave us another glimpse into their sweet married life
The newlyweds aren't shying away from showing us how blissful their married life has been since tying the knot a month ago. 
Jeffrey shared pics of the sumptuous home-cooked spread Feli had prepared for him and was sure to add that he was being fed really, really well. 
Photos: Jeffrey Xu/ Instagram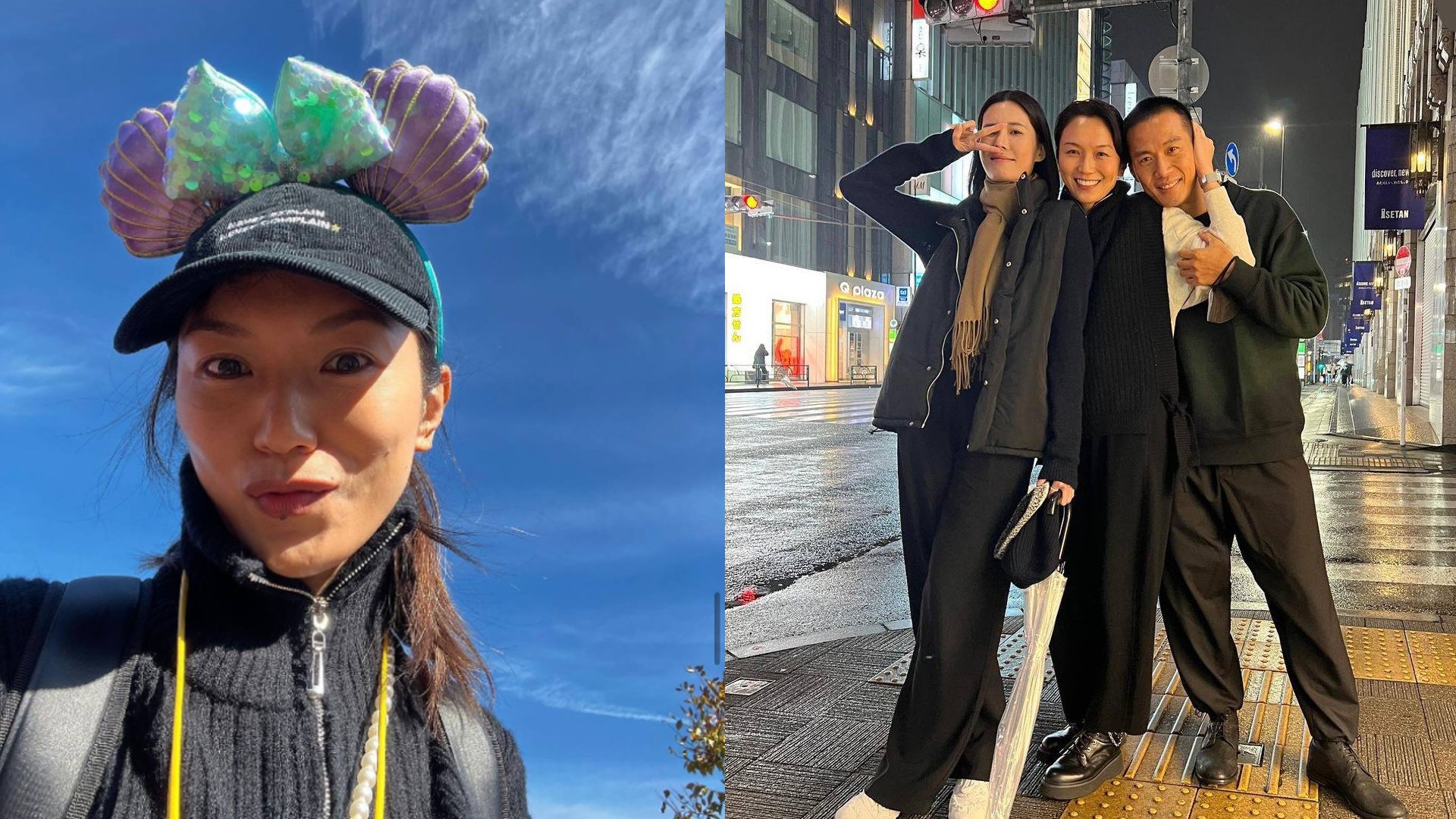 Joanne Peh took her kids to Japan for a holiday
Joanne, who had just returned from a family trip to Thailand, jetted off to Japan this time, with only her kids in tow. 
"I wasn't sure what it's like heading to Tokyo with just me and the kids, but I guess it's a lot of selfies, mirror selfies and super close up selfies," wrote the actress, who went on to recount just how tough it was to ballot and wait in queue for the rides and entry to shops. 
However, it seemed like Joanne's hubby Qi Yuwu joined them later on in the trip and the couple even ran into Carrie Wong, who has holidaying in Tokyo at the same time too. 
Photos: Joanne Peh/ Instagram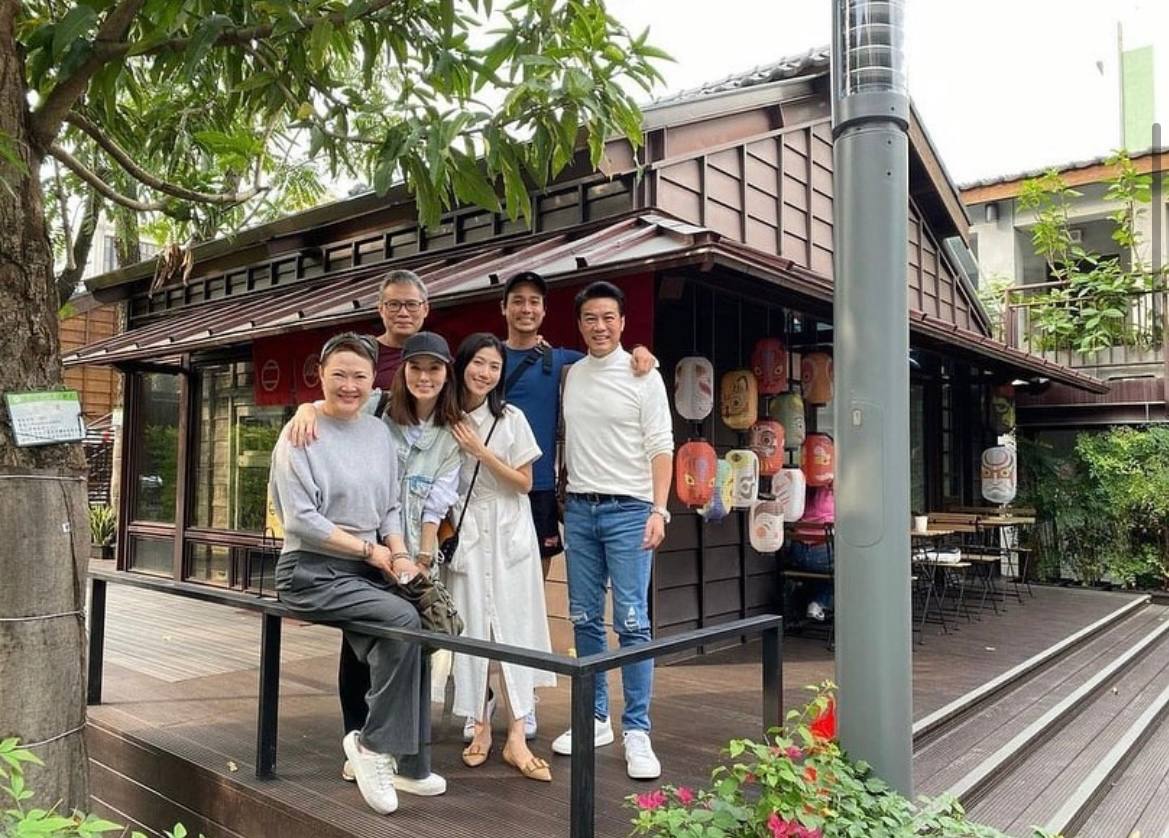 Hong Huifang and Zheng Geping hung out with Andie Chen, Kate Pang and Yvonne Lim and her hubby in Taiwan
Triple date anyone? The couples had a happy reunion in Taipei, where they spent time eating and catching up with each other. Huifang thanked Yvonne for her company during the trip and said she "couldn't wait" for the next time they could meet again. 
Photo: Hong Huifang/ Instagram