Insta-Buzz: What The Stars Were Up To This Week
Here are some of our favourite snaps from the past week.
While the ongoing Chinese New Year celebrations meant lots of house visitations for our stars, it was also the week of many, many birthdays. 
Scroll on to find out which January babies celebrated their birthdays during this festive season.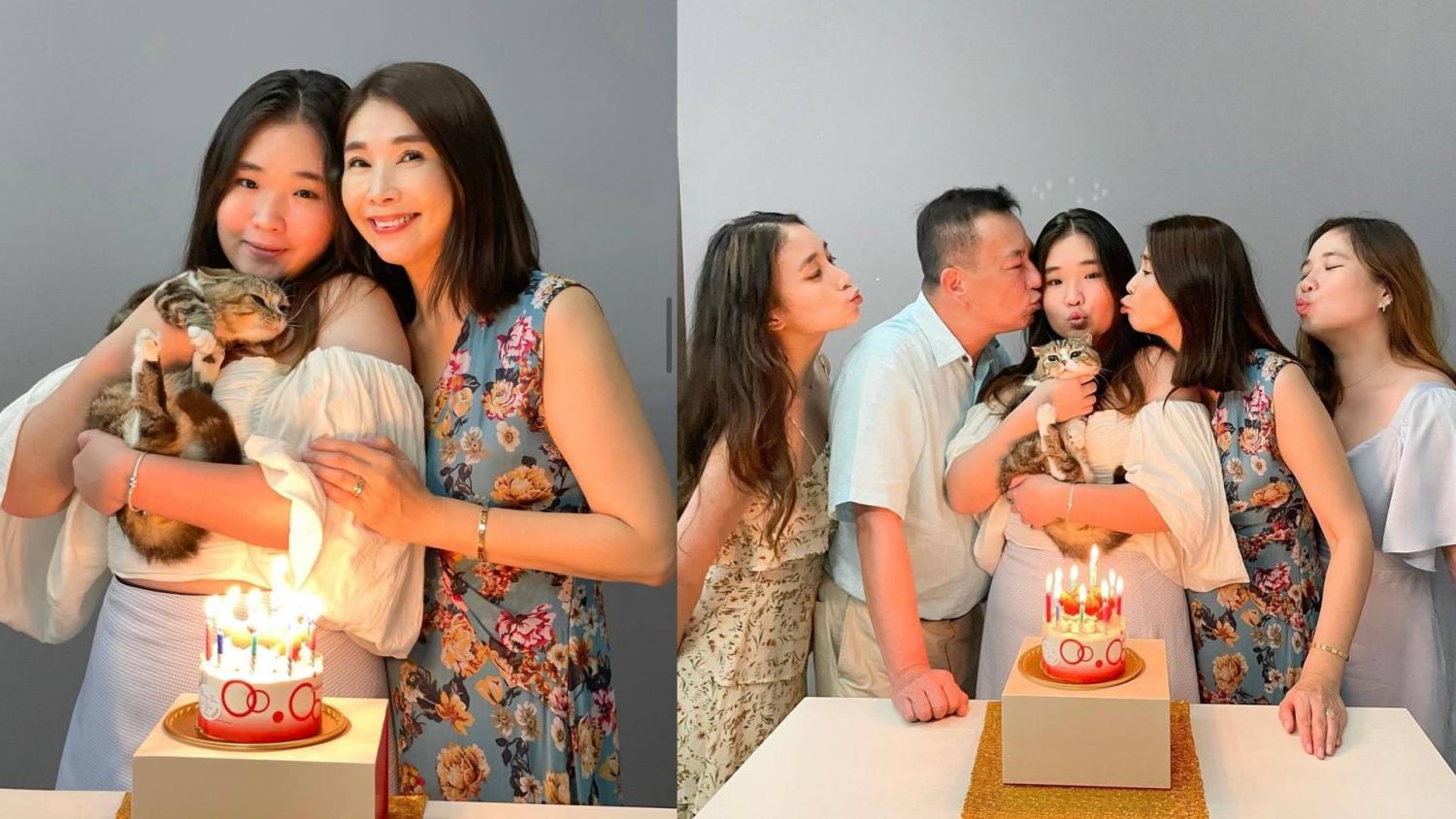 Chen Xiuhuan celebrated her youngest daughter's birthday
The actress' youngest daughter, Shavinne, turned 19 on the third day of CNY and the family of five, including Xiuhuan's older daughters Shanisse, 24, and Shalynn, 22, got together to celebrate her special day. 
In her caption, Xiuhuan wished for Shavinne's good health and happiness and sent her a lovely message that said "dad and mum love you". So sweet!
Photos: Chen Xiuhuan/ Instagram
Edmund Chen had an early birthday celebration
Can you believe the former actor turns 62 next week?
Edmund is currently on holiday with wife Xiang Yun in Taiwan, which explains the need for an early celebration with his kids.
Yixin's boyfriend, Gavin Teo, joined the family for the dinner and shared this pic from their night at a local Japanese restaurant. 
Photo: Gavin Teo/ Instagram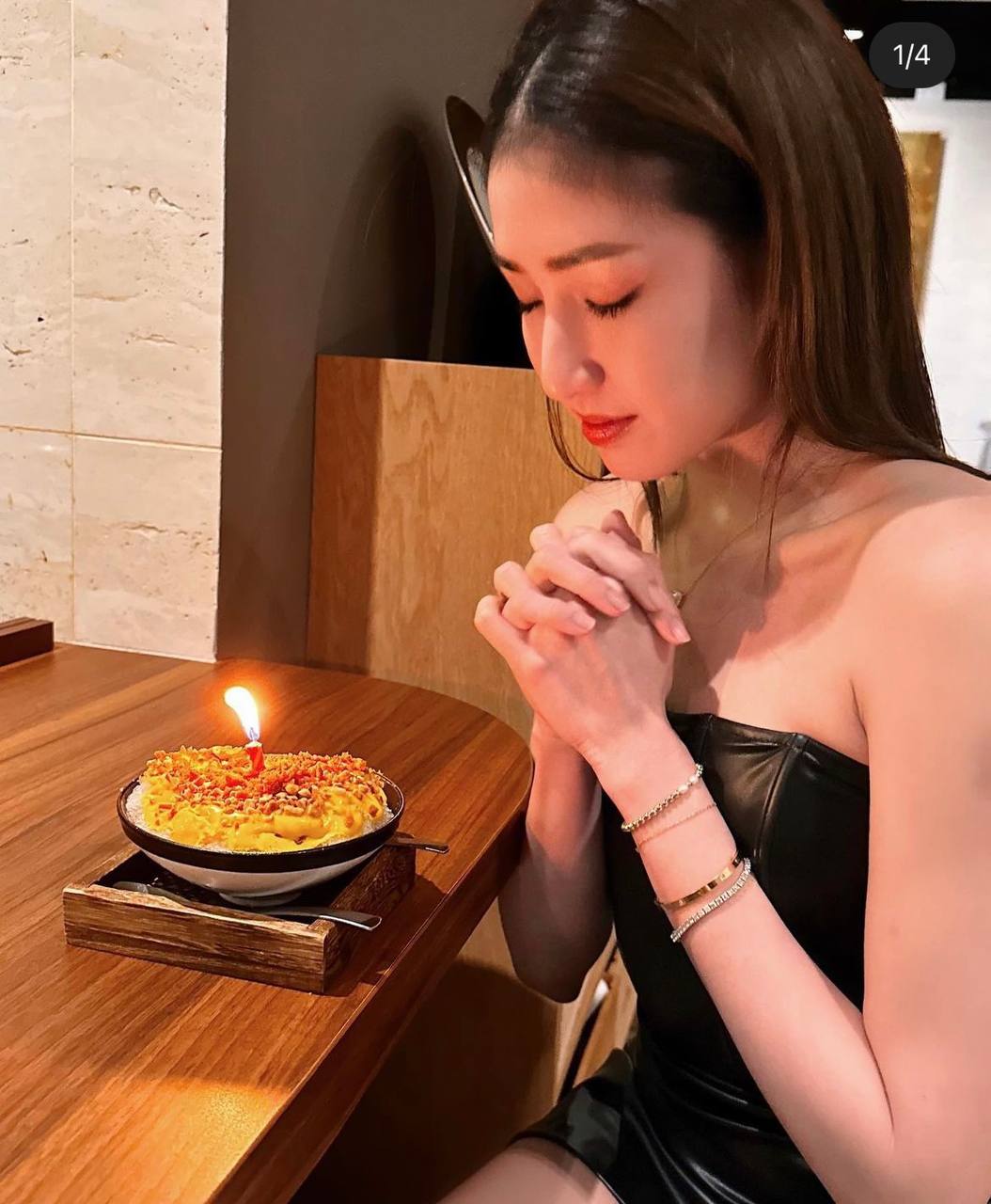 987 DJ Kimberly Wang turned 32
"I've spent every first wish on the people around me in the last 4 years, I felt almost guilty that I made a wish for myself first tonight," shared Kimberly in caption. 
Sharing pics of her birthday cake and bouquets of flowers she received, the jock thanked her friends for their love, and her "clients and industry partners" for their generous gifts.

"I am the sum of all your love and support, and I will carry all your kindness with me every step of the way," she added. 
Photo: Kimberly Wang/ Instagram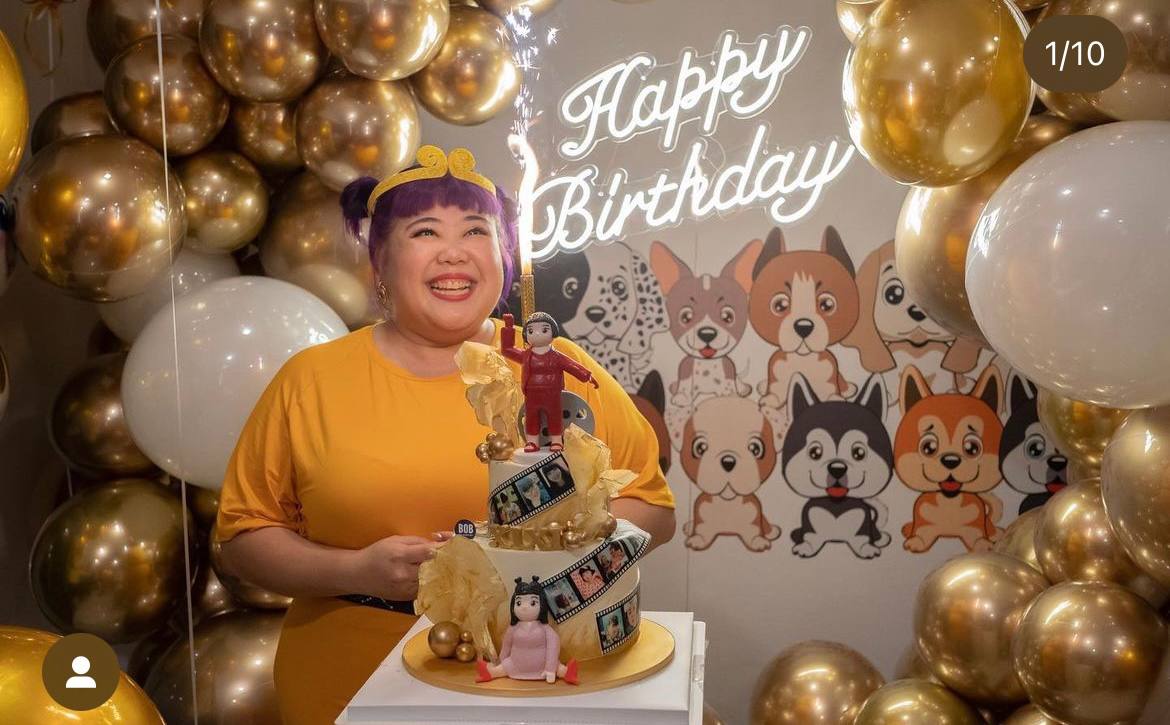 Xixi Lim had a very golden birthday party
The actress-host celebrated her 35th birthday with her loved ones, and we couldn't help but notice how cool her party looked.
The walls were adorned with countless golden balloons, and everyone was dressed in Journey To The West-themed outfits. And of course, birthday girl Xixi went as the main character Monkey King.
Photo: Xixi Lim/ Instagram
Jean Danker's pup celebrated his 12th birthday
The Class 95 jock shared adorable pics of her dog, Biscuit, in a lion dance outfit. 
"Sorry not sorry about the lion dance outfit. I mean I bought you a delicious meatloaf cake so I think that squares us even," wrote Jean in her caption. 
Photo: Jean Danker/ Instagram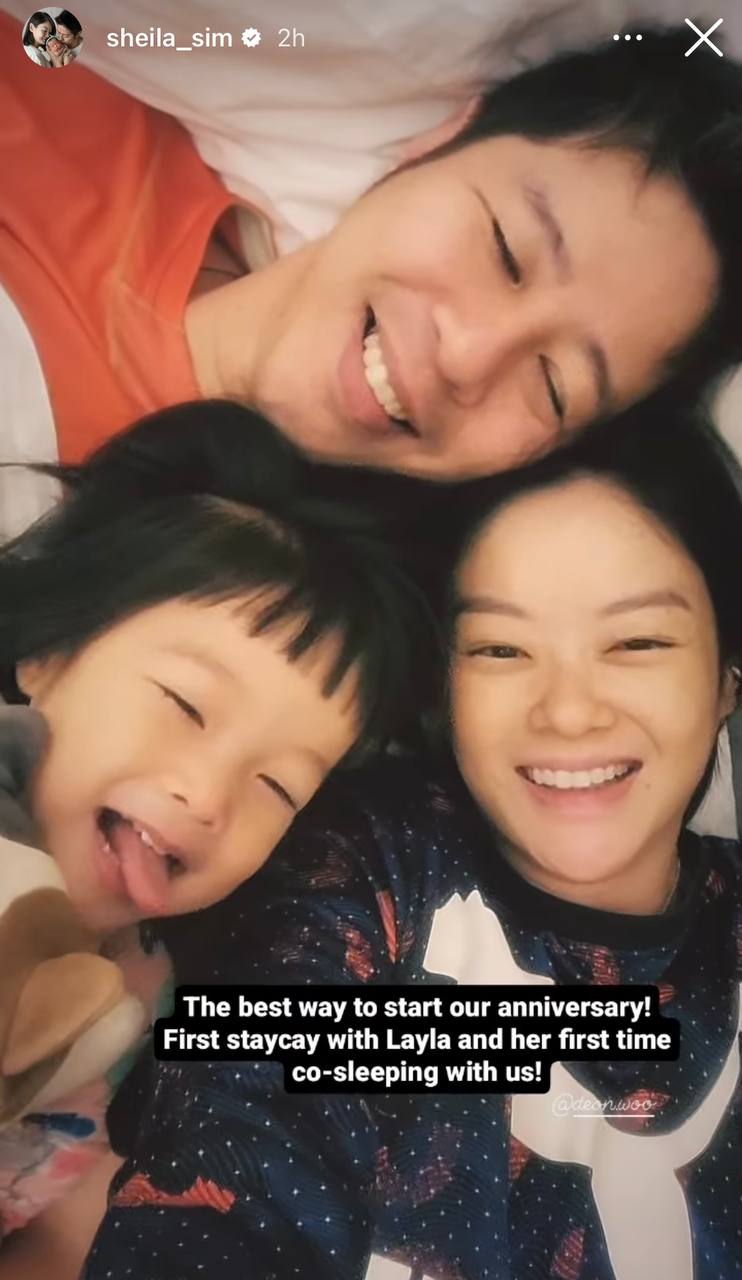 Sheila Sim and hubby hit the five-year marriage milestone
The actress shared throwback pics of herself and hubby Deon Woo, and dedicated the super sweet post to him. 
"In these 5 years, I've learnt what it means to be a wife, and the true meaning of being in a committed relationship. For such a long time, I've been searching for this sense of belonging and security. I have not found it until I met you," penned Shelia. 
She continued: "With you, I'm home. Thank you for giving my heart a home, and making our house a home, a haven, With this solid sense of security, it has made me a better person and a mother I deem fit for my child. The security I feel with you means the world to me. Thank you."
And it seems like the couple also brought their two-year-old daughter Layla, along with them on their anniversary staycation. 
Photo: Sheila Sim/ Instagram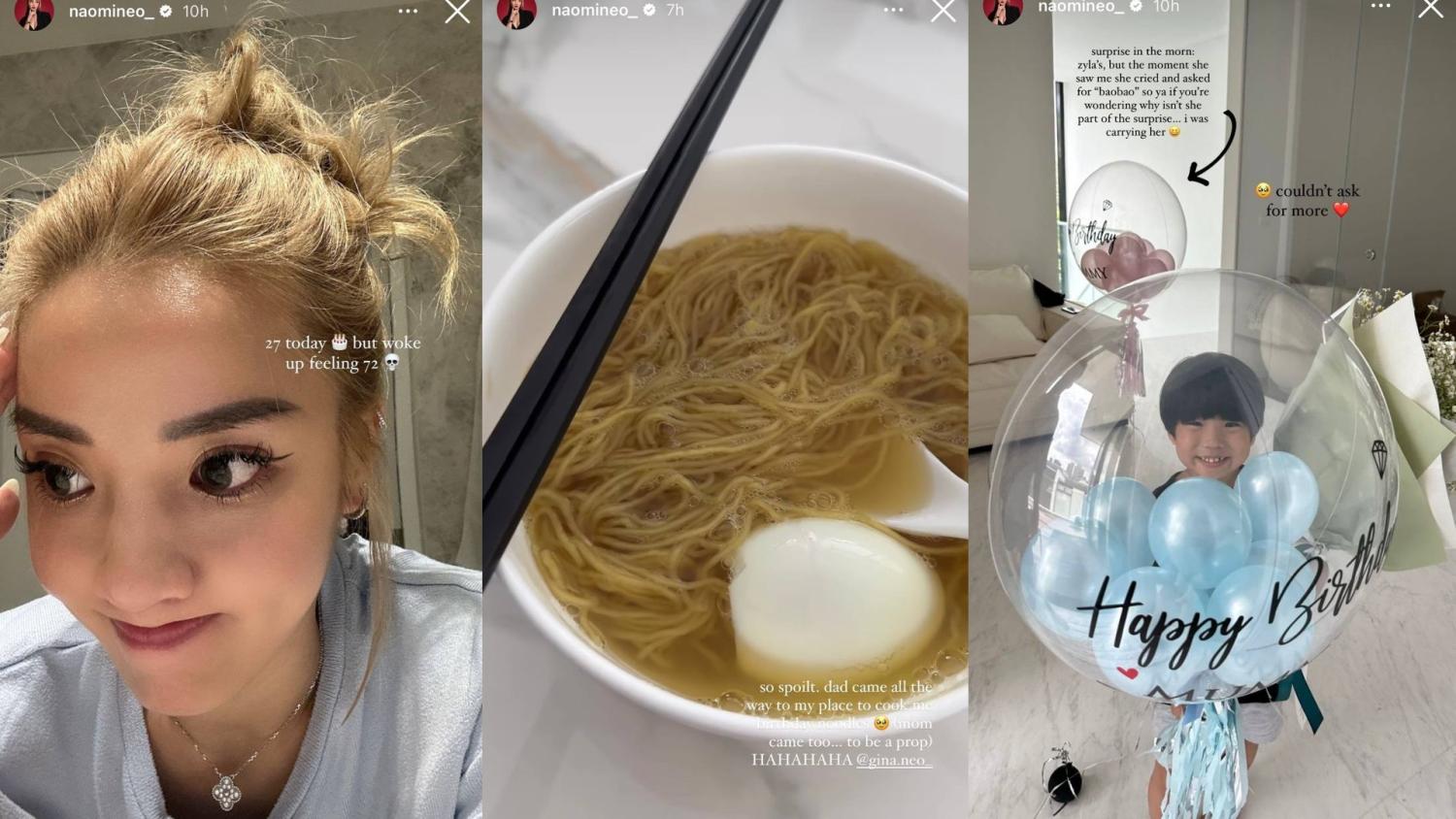 Influencer Naomi Neo turned 27
Naomi started the day with a surprise from her kids, Kyzo, four, and Zyla Rey, two. Besides receiving balloons from her little ones, Naomi's dad also made the trip down to her place to cook her a bowl of birthday mee sua. 
She also shared pics of herself posing with her birthday cake, surrounded by bouquets of daises that were gifted to her by her husband.
 Photos: Naomi Neo/ Instagram
The cast and crew of upcoming drama Shero gathered for a CNY feast
According to Romeo Tan's IG story, the amazing spread was prepared by his co-star Joanne Peh. Besides thanking her for the meal, he also shared a clip of their lohei session, and close-up vids of the yummy dishes. 
Joanne also took to her page to wish the Shero cast and crew a happy CNY. "Everyone has worked hard for the past two months, let's lou some good luck, and continue working hard for the next two months!" she wrote. 
Photos: Romeo Tan/ Instagram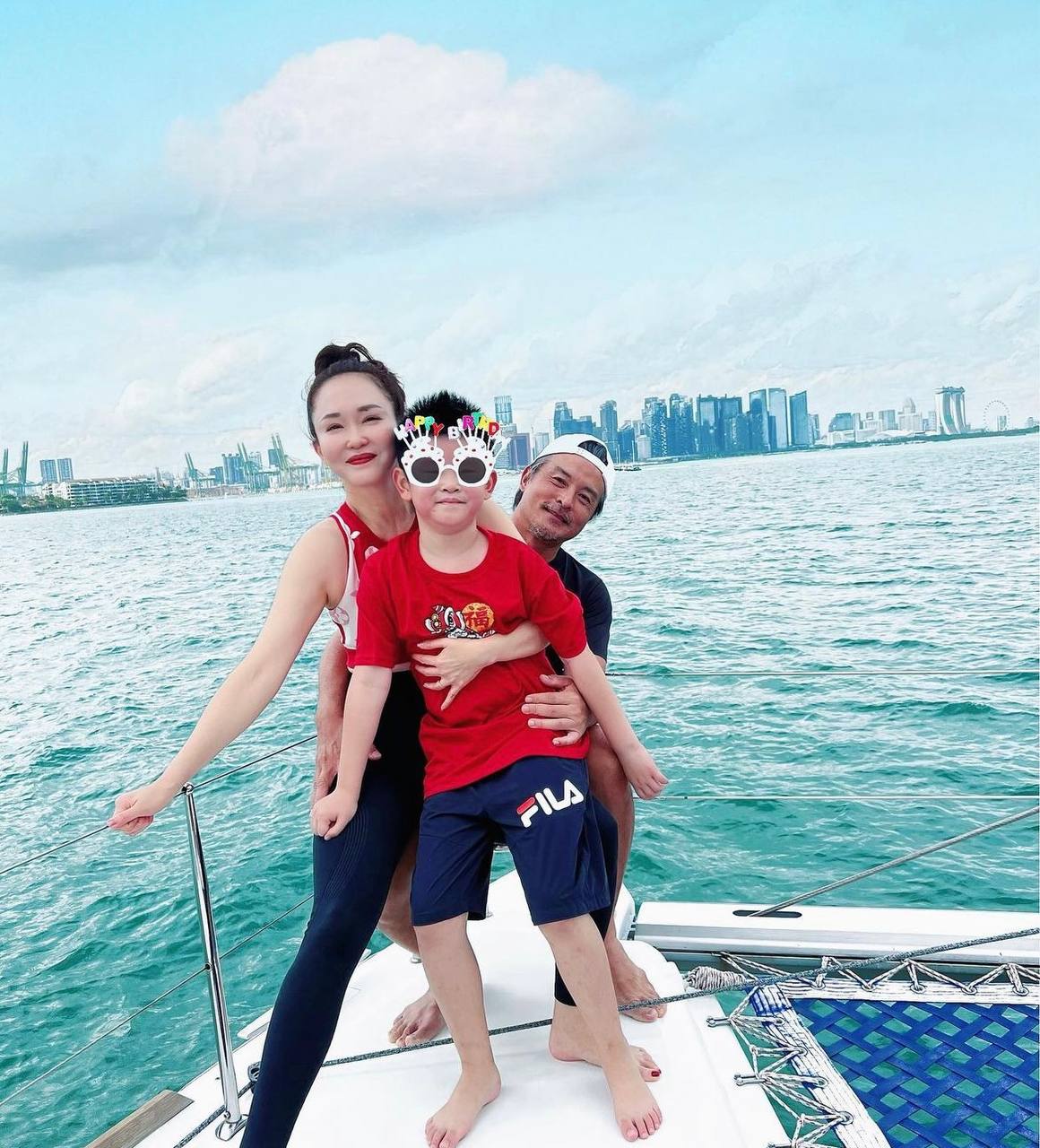 Fann Wong celebrated her special day on a yacht
Here's another star who doesn't look her age.
Fann turned 52 on Friday (Jan 27), and was joined by her loved ones, including hubby Christopher Lee and son Zed, on a lovely yacht trip. 
Fann shared that she initially didn't plan on celebrating her birthday this year as she was too busy, but ended up having "an unforgettable time". She thanked her friends who helped to organise the trip, and also Chris for preparing her birthday feast. 
Photo: Fann Wong/ Instagram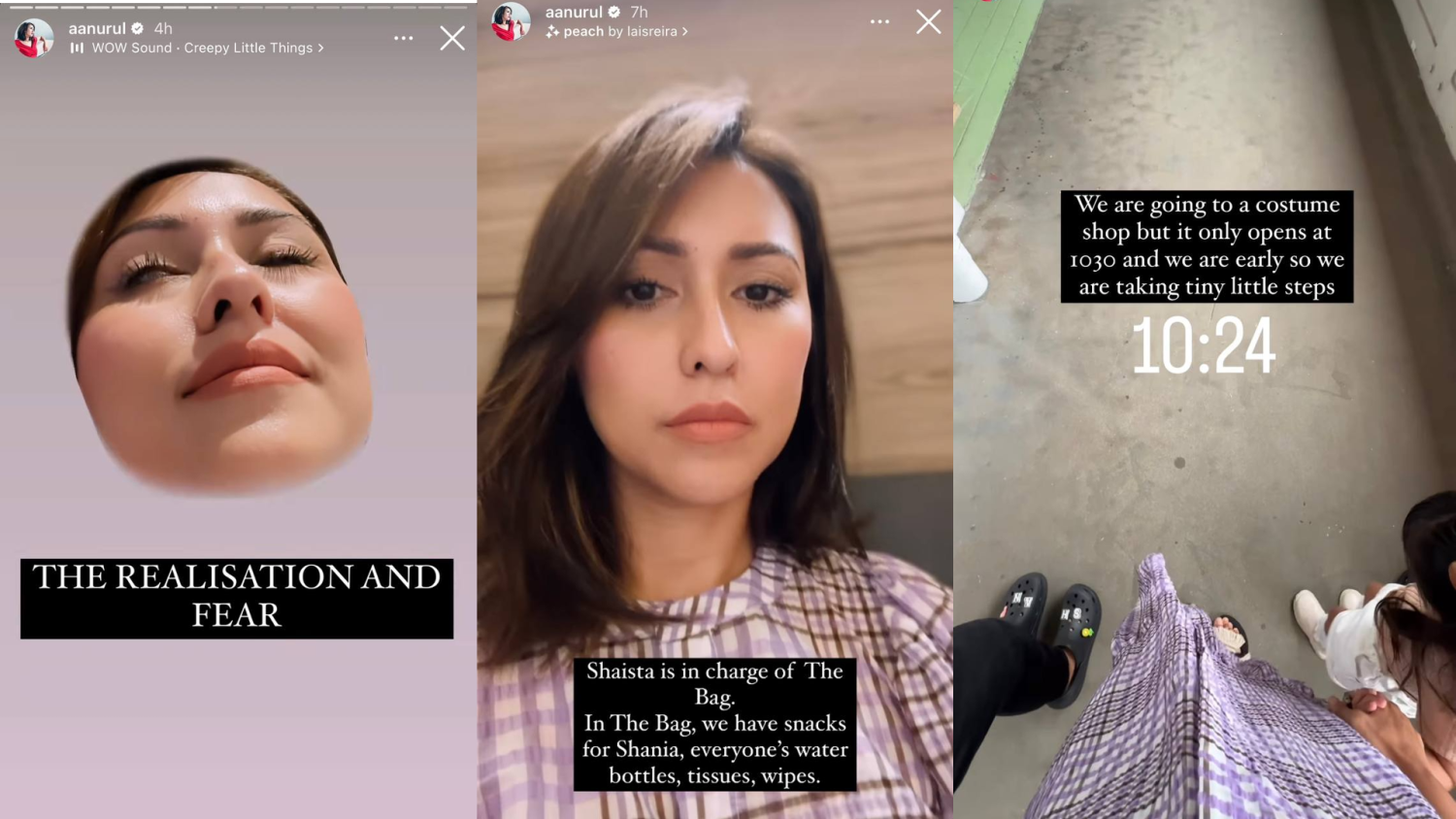 Nurul Aini took her kids out for a day of fun
The actress shared that her helper was having a day off, and that she had taken up the challenge of taking all three of her kids out by herself. 
Although she had doubts about how the day would go, it seems like Nurul and her little ones had a super fruitful day, from visiting the dentist, checking out a costume shop, going to a bakery, visiting a cat cafe, to watching a movie. 
Photos: Nurul Aini/ Instagram