Jackie Chan's Ex-Mistress Elaine Ng Is Learning English So She Can Understand What Her Daughter-In-Law Is Scolding Her
That's a good reason to pick up a language.
It's no secret that former beauty queen Elaine Ng, 49, and her daughter, Etta, 22 — who was born out of wedlock after an affair with Jackie Chan — are not on the best of terms.

Their relationship soured further when Etta married 34-year-old Canadian influencer Andi Autumn. Elaine reportedly could not get along with Andi, whom she felt was a bad influence on Etta, and at one point, even criticised her for being "lazy". 

Last year, Elaine's manager, Ah Wen, revealed on Weibo that mother and daughter haven't been in touch for a really long time, and that every time Elaine reached out to her daughter, she would receive a call from Andi.

According to Ah Wen, Andi would scold Elaine in English, which the latter doesn't really understand. 

The exchanges were apparently so nasty that it appalled Ah Wen, who was privy to the conversations.

Last week, Elaine posted an emotional message on Weibo, and netizens are speculating that she was a) calling out to her daughter, and b) throwing shade at her daughter-in-law.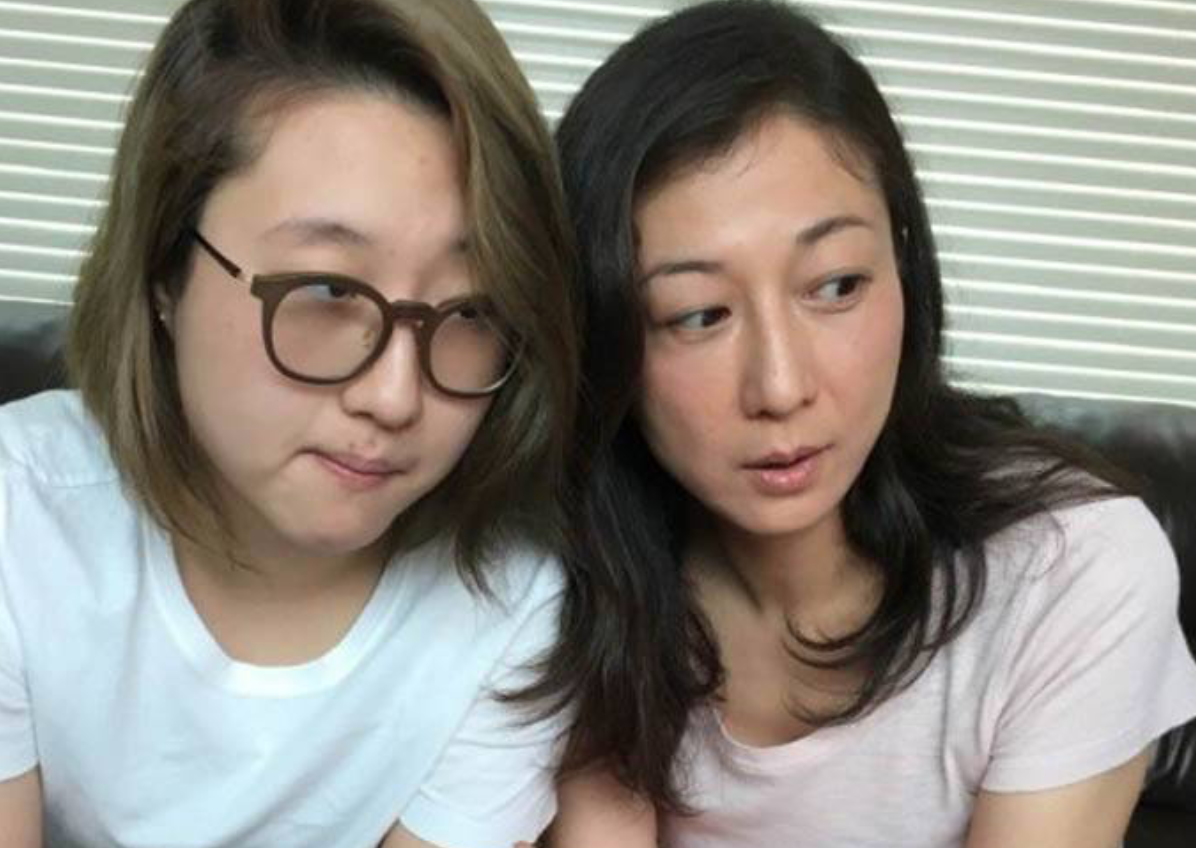 Elaine and Etta before things got ugly between them
Posting a picture of beautiful sunset, Elaine wrote: "We are Chinese, we came a long way to have [what we have] today, [I'm] learning English, so that I can understand [what you're saying] when you scold me."
"Wherever you go, [your] hometown will always be [your] hometown," she added. 
Even though it was unclear what Elaine was driving at, netizens are guessing that the post was actually meant for Etta and Andi, and that she was reminding her daughter to come home. 

And that line about learning English? Well, you don't have to be a genius to guess who that was directed at.
Netizens have since encouraged Elaine to "scold her back in Mandarin" 'cos they would like that, wouldn't they?
Elaine's Weibo post
Photos: Elaine Ng's Weibo & China Press