Jackie Chan's Ex-Mistress Elaine Ng Says She's Working 8 Jobs Now To Make Ends Meet
Is this to prove that she's never received S$7mil in alimony from Jackie Chan in 1999?
When it comes to showbiz mistresses, only few have been as high profile as ex-beauty queen Elaine Ng, who's known for her affair with Jackie Chan in 1999.
Elaine and Jackie have a daughter, Etta, 22, who was born out of wedlock.
Back then, it was said that Jackie had given Elaine a HK$40mil (S$7mil) alimony as well as a monthly allowance of HK$100,000 (S$17,700).
But in 2017, after a public feud with her daughter, the 49-year-old former actress declared that Jackie has never given them any form of financial support.
And it looks like Elaine is still not done refuting rumours of her receiving money from Jackie. 
On June 22, Elaine even gave netizens a breakdown of what she does for a living just to prove her point. According to the her, she now has to work eight jobs just to get by.
"My occupation is an actress, host, renovation, design, insurance and financial consultant, real estate agent and a housewife," she wrote.
She then went on to reveal that she's been working these jobs for almost 20 years now.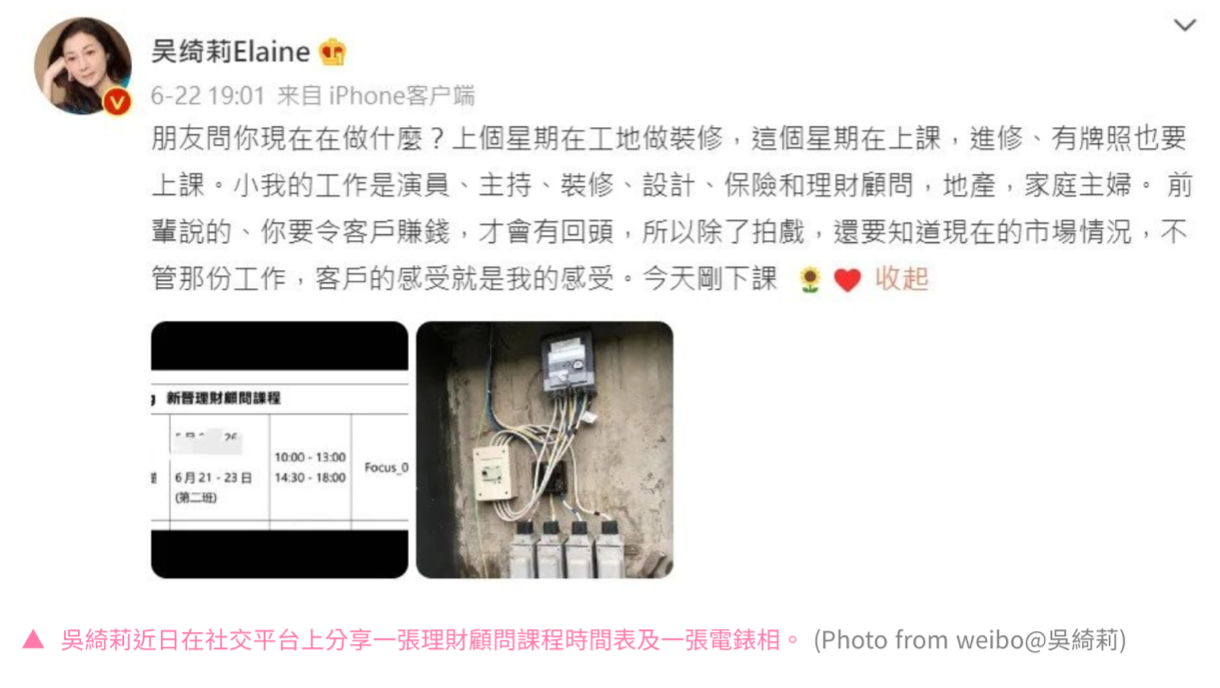 That's a lot of work.
"Last week I was at the construction site doing some renovation work. This week I'm studying and improving myself. Even with an [insurance agent] license, I still have to go for lessons," wrote Elaine, who reportedly got her insurance agent license just last month.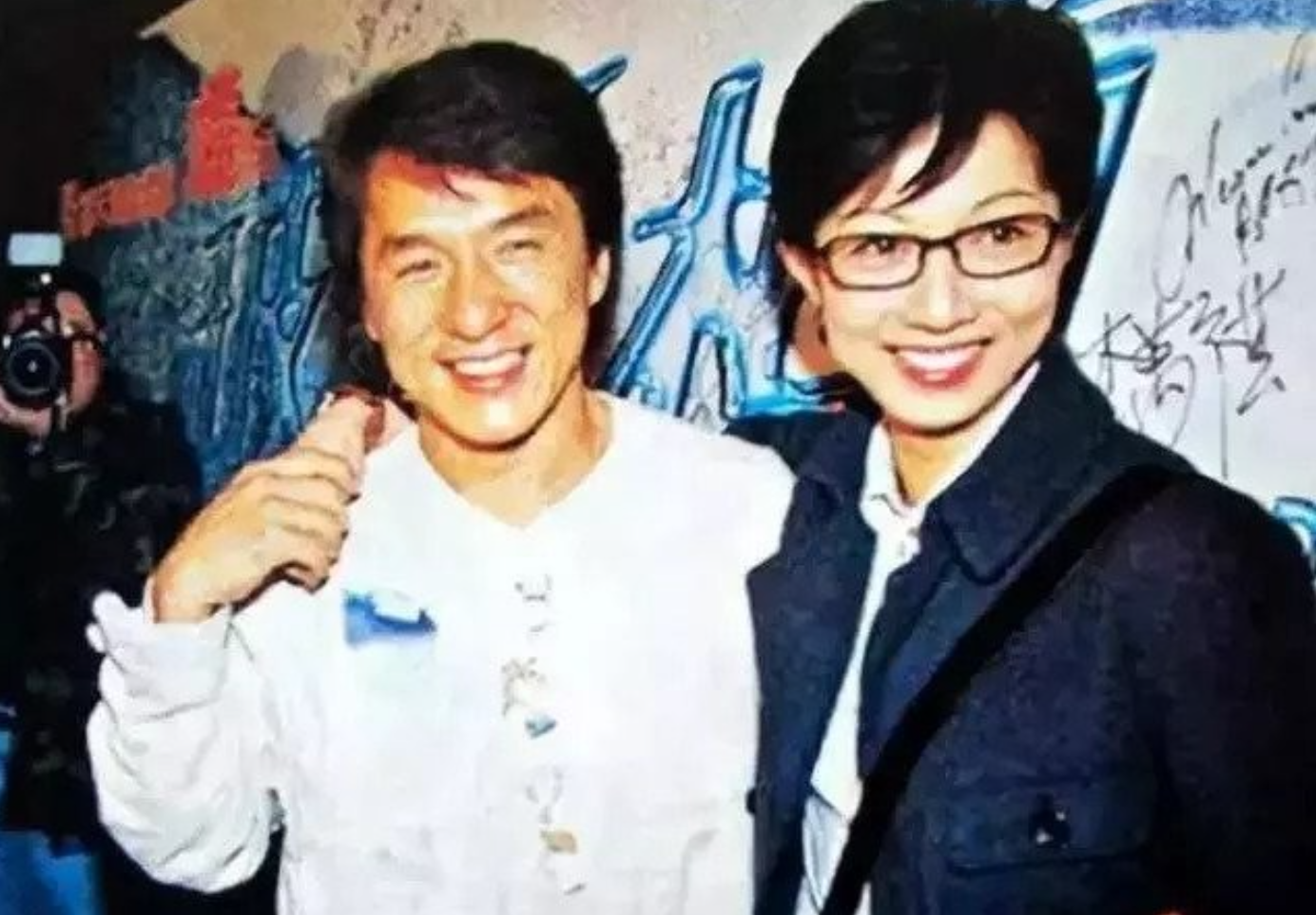 Jackie and Elaine back in the day
In 2020, Elaine shared a post on social media which stated: "Famous entertainment news reporter claims that Jackie Chan once chastised Elaine Ng for being a showbiz scum, and [Jackie] spent $40mil to take care of [Etta]."
In response, Elaine lamented: "There are all sorts of people in this world, whatever $20mil, $30mil, $40mil, as long as it makes you guys happy."
She added that "being able to make others happy is a blessing too."
Last month, Elaine also took to Weibo to bleat about Jackie "constantly using her and her daughter for publicity".
Though she didn't explicitly call Jackie out, Elaine wrote: "I hope that when a certain superstar has any future promotional events, [he would] no longer try to degrade me and my child to promote himself. It really harms [my] child."
Well, no prizes for guessing who that certain superstar is. 
Photos: Elaine Ng/Weibo, todayonline