Jacky Wu's Daughter Sandy Wu Says She Would "Throw Away" Her Kids If They Look Like Her Dad
The 31-year-old host, who is marrying her interior designer boyfriend next January, has definitely inherited her dad's humour.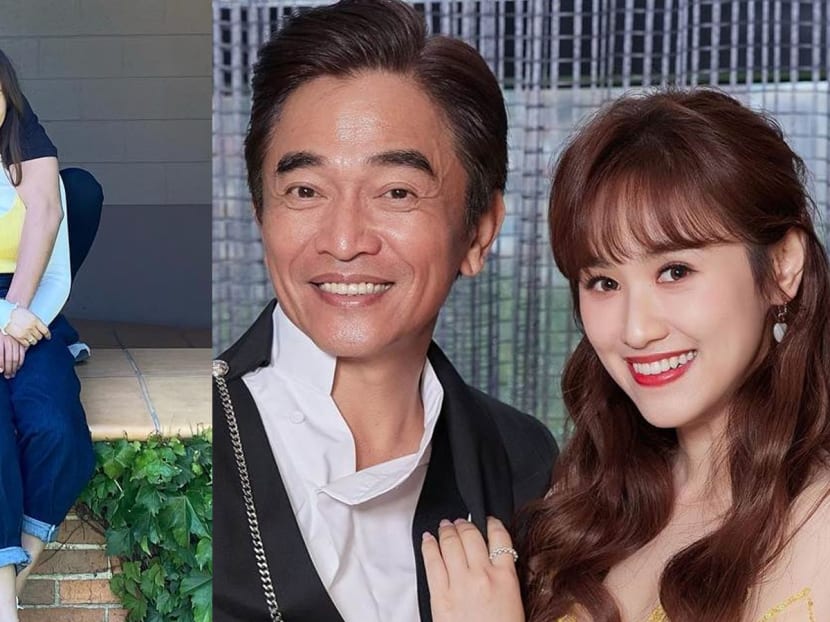 There's love in the air in Jacky Wu's family.
His second daughter Vivian, 28, tied the knot with 29-year-old Wilson Chiang, who is the nephew of Kuomintang politician Eric Chu, on September 12.

Then on September 26, which happened to be Jacky's 59th birthday, news that his eldest daughter Sandy, 31, is getting married next January made headlines.

Sandy, who is also a host, confirmed the good news a day later, saying: "It was my dad's birthday so I chose to celebrate it with him. I wanted September 26 to be a day dedicated to him, so I hope that everyone understands [why I put off this announcement]."

Sandy's fiancé, who is an interior designer, is said to be in his early 30s. He was reportedly a model and had starred in Christine Fan's music video for Zuo Shang Jiao De Xin Tiao in 2012.

With her wedding only a few months away, the media is wondering if Sandy's wedding would be a lavish affair.

She said: "I want to keep it small but my dad wants to invite a lot of people. I've asked him who he wants to invite and if [the Mandarin Oriental Hotel] will be big enough. I also have to consider my fiancé's point of view, so I would only be able to share more details after we take everything into account."
There has also been a lot of interest in Sandy's fiancé, whom netizens say is "good-looking enough to be a star".
However, Sandy said that he's "just photogenic and average-looking in person".

She declined to reveal more about his background apart from the fact that they met at church and have been dating for five years.

As for their baby-making plans, Sandy said: "The number of kids we'll have isn't up to us. We'll be happy regardless of the number of children, and even if we don't have any.

She then joked (we think): "My only wish is that [my dad's genes] don't skip a generation because I'm scared that my kids would look like him. I'll throw the child away if that happens."
Photos: PBE Media