Jang Dong Gun's S$12.7mil Gangnam Apartment Tops List Of Most Luxurious Korean Celeb Homes
This is just one of several properties the actor and his wife own.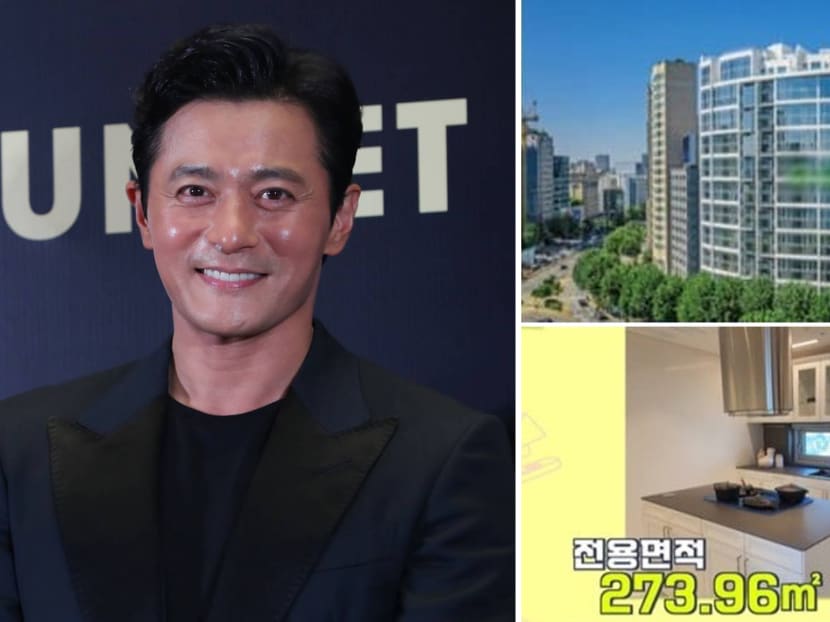 Money can't buy love, but it sure can buy you beautiful homes, as many celebrities have proven. And boy, do they not hold back when it comes to where they live.

Recently, Korean variety show TMI News revealed the most expensive celebrity homes and taking top spot are actor Jang Dong Gun and his wife Ko So Young.
Home for the couple and their two kids is a 11.5bil won (about S$12.7mil) duplex in the newly-constructed The Penthouse Cheongdam in Seoul's affluent Cheongdam-dong district.
The 20-storey luxury development with six underground floors has just 29 units, each with its own private elevator.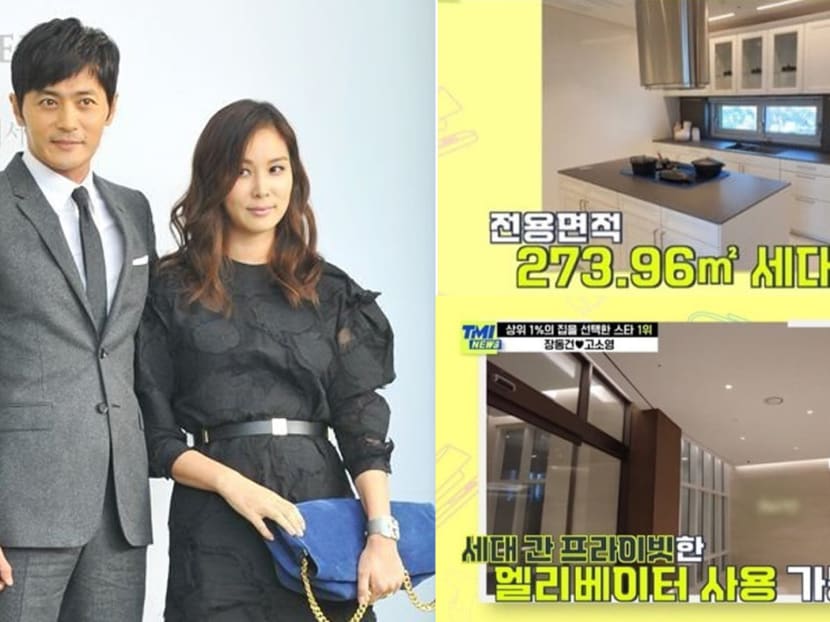 Spanning 274 sq metres, the couple's crib is on a high floor and boasts views of the Han River.
Dong Gun and So Young reportedly own 43.7bil won (S$53mil) worth of real estate, and that includes own two buildings in Hannam-dong, which are both priced above 10bil won (S$11.4mil), and villas in Gapyeong.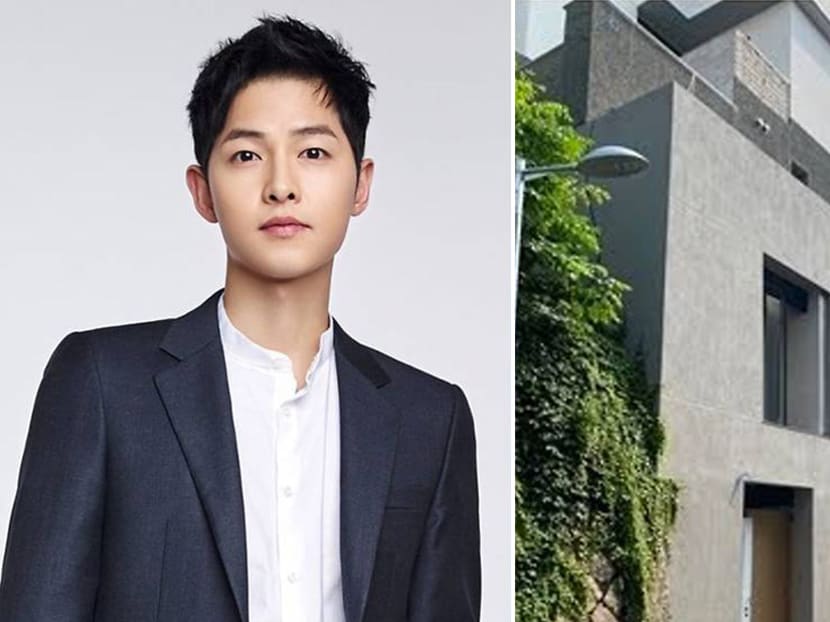 Song Joong Ki is one of the highest-paid Korean actors, so we're not surprised he's on this list.

Last year, Joong Ki bought a 10bil won (S$11.4mil) two-storey detached house in Itaewon, which made headlines after neighbours complained that the road between their houses was too narrow for them to navigate.

The actor later offered to give up 1,500 sq ft of the 9,000 sq ft property so that the government could widen the road.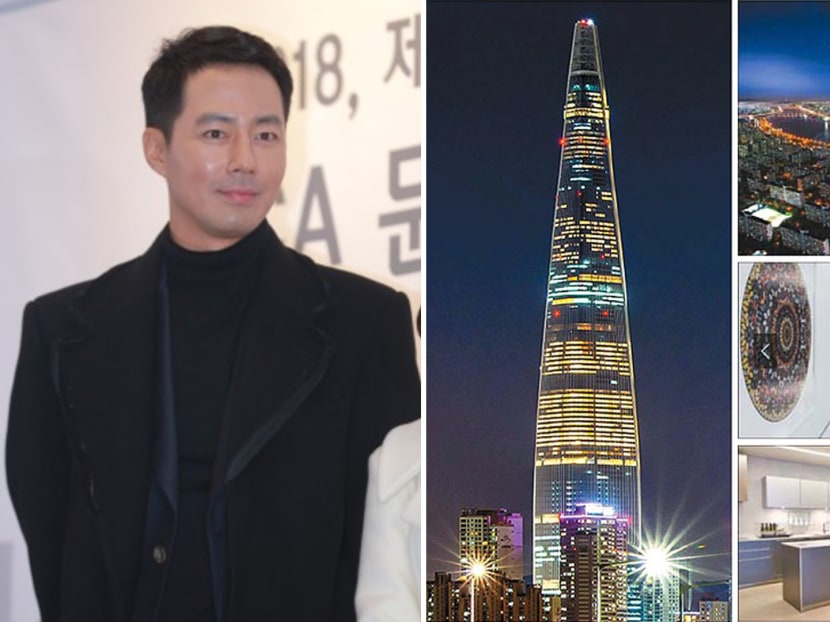 In third place is Joong Ki's good friend, actor Jo In Sung, who owns two apartments in the lavish Signiel Residences, which are located from the 42nd floor to the 71st floor in Jamsil Lotte World Tower. The 76th floor to the 101st floor is used as a hotel.

The development boasts "six-star hotel amenities" like catering, room service, and housekeeping and each unit reportedly costs around 9.22bil won (S$10.52mil).
In Sung reportedly lives in one of the apartments, while the other is for his mother and younger brother.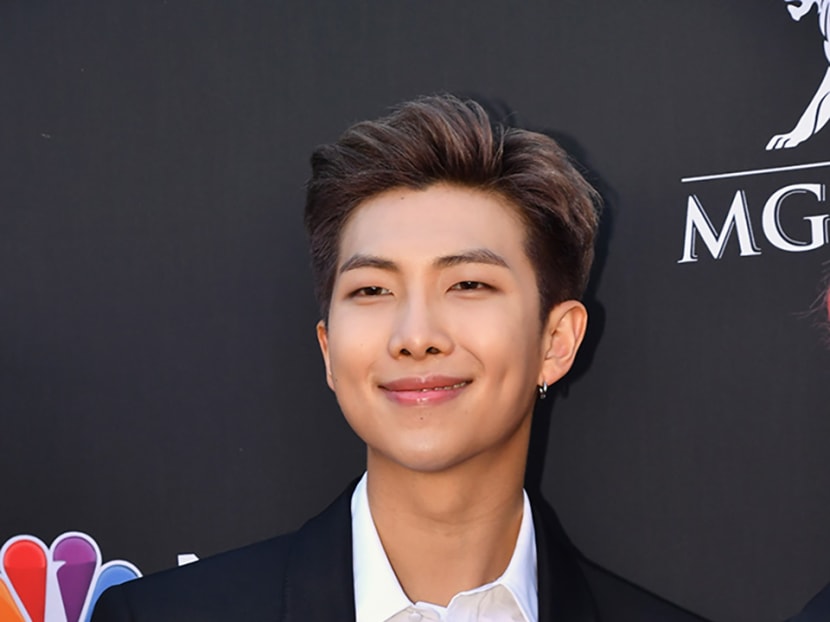 RM, who is the leader of BTS, sure has a keen eye for property.
The rapper made a cool 900mil won (S$1.03mil) when he sold his luxury apartment in Hannam-dong in 2019, and later bought another home in the same district for 6.36bil won (S$7.3mil), which he paid for in cash.
The value of his property is said to have since risen to 7.9bil won billion won (S$9.01mil).
In fifth spot is RM's neighbour, actor So Ji Sub.
Ji Sub, who married with 27-year-old former reporter Cho Eun Jung last year, bought the four-bedroom unit for 6.1bil (S$7mil) in 2018.