Japanese Man Finds Online Fame By Posting Daily 'Ugly' Homemade Bento Photos
His bentos have inspired others to make their own tribute versions in his signature style.
It's common to find pretty, hyper-edited photos of beautiful bentos online. But one Japanese man named Shota has gotten himself almost 35,000 Instagram followers by posting daily pictures of his 'ugly' homemade bentos online, which are just as entertaining as looking at perfectly turned out bentos.
"Wiener Alien Factory"
Shota, who has a day job as a model, includes anthropomorphic hotdogs in all his bentos and calls his Instagram page (@milktea.1122) a "wiener alien factory".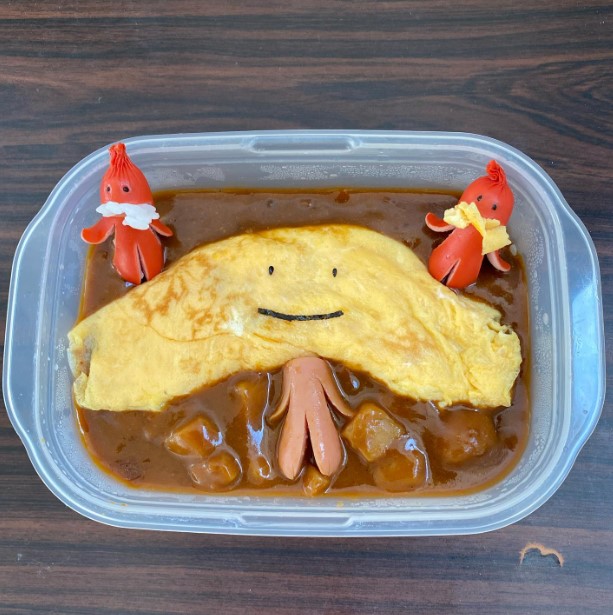 He usually places his ingredients over plain white rice in a plastic lunchbox, with barely any fancy garnishing, save for a heavy drizzle of pure imagination.
It also appears that nutrition is not his priority, as the bentos mainly feature only processed food like sausages, crabsticks and cheese.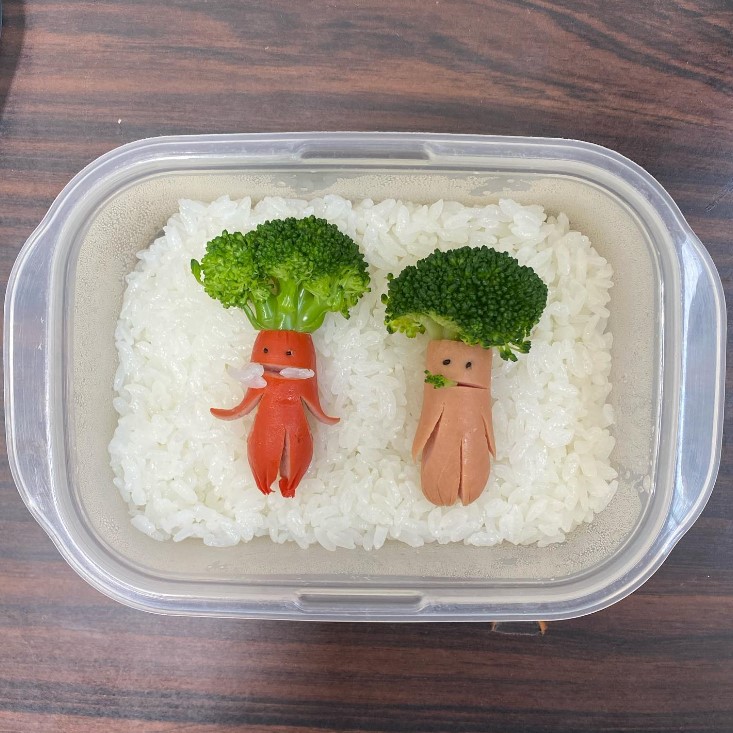 But occasionally, the hotdogs come with broccoli wigs. They have little sesame eyes and a "kill me" expression on their faces.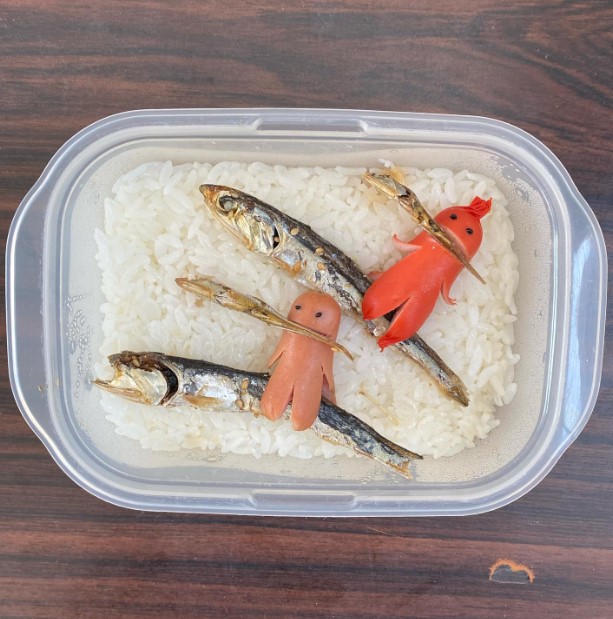 The hotdog 'people' in the bentos are usually creatively depicted doing various things like hunting on fried shishamo fish steeds.
Shota sometimes submerges his "wiener aliens" in soup or a clear sauce to make them look like they are enjoying an onsen.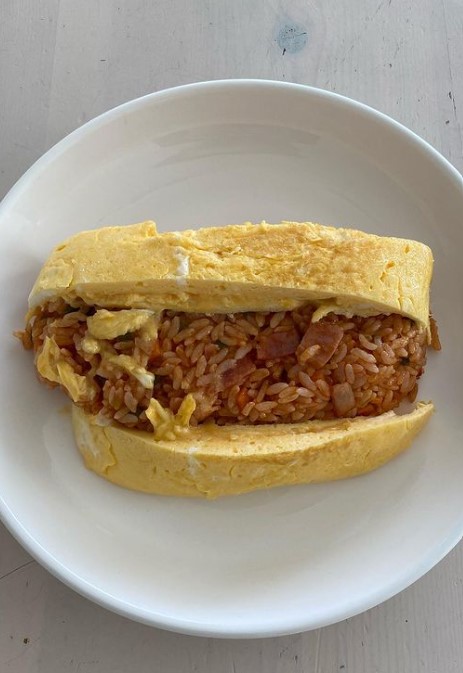 "Big fail" omurice
He also attempted to make omurice, a notoriously difficult dish that involves cooking a Japanese omelette to a precise doneness so that it can drape over rice when it's cut open with a knife.

Unfortunately, Shota's omelette was overcooked. "Rice omelette challenge. Yeah... A big fail... Let's do another challenge," he wrote optimistically in his caption. We can't help but root for this guy's can-do attitude.
He also tried to do a viral omurice draping video on Instagram: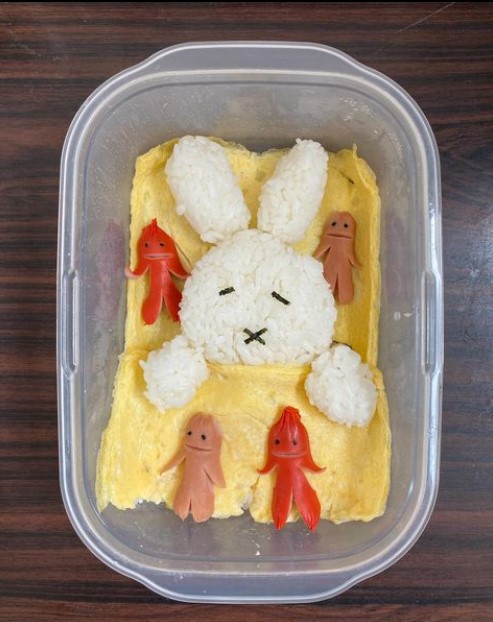 He has successful bentos too
But the man appears to be just trolling his followers, as he also has aesthetically pleasing bentos like a rice bunny snoozing under an omelette blanket flanked by wiener aliens.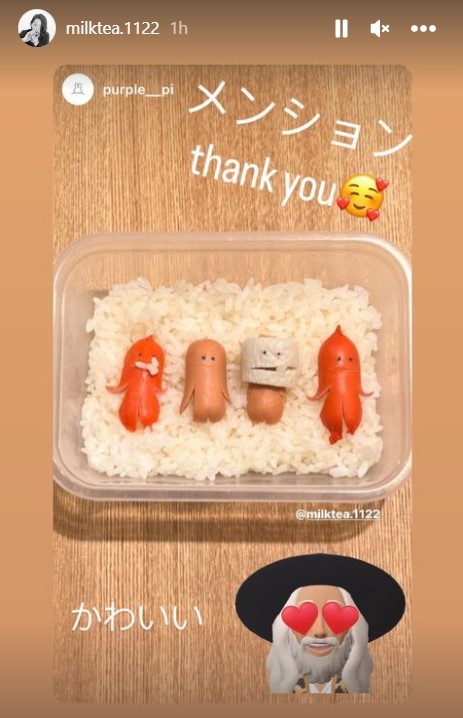 Bento tributes
Shota's bentos have gotten so popular that his fans made their own bentos in tribute to his signature lunchboxes. Just goes to show that all bentos are beautiful.
Photos: Instagram/ @milktea.1122