Jerry Yan Reportedly Now Asking S$4.2mil Per TV Show After Call Me By Fire Makes Him Massively Popular Again
He's not the only one who has benefited greatly from taking part in the reality competition.
Taiwanese actor Jerry Yan, 44, may have made the list of Top Five "most hated" contestants on Call Me By Fire, but just like what happened to Cecilia Cheung after she took part in Sisters Who Make Waves, his star power has still skyrocketed.
According to a report by Taiwan's Mirror Media, someone claiming to be a Chinese showbiz insider revealed that Jerry's asking salary for a television series is now as high as 20mil yuan (S$4.2mil).
Whether those writing his cheque would try to negotiate a lower fee is another matter, but the fact that he's able to come out with such an offer in the first place apparently proves that he is "obviously very confident in himself".

It's not stated how much Jerry used to command before joining Fire.
However, the article also noted that Jerry's recent projects have been "lacklustre". For instance, his film Tempting Hearts, which was released in June, made just NT$62mil (about S$3mil) at the box office in China.
His growth as an actor was called into question as well since there are rumours that Jerry only accepts roles in fluffy idol dramas like his last show Count Your Lucky Stars (yup, that's the one where he got called an "uncle" for romancing an actress two decades his junior).
In other words, he's basically stuck with his "Dao Ming Si" image, even though it's literally been 20 years since Meteor Garden shot him and the rest of his F4 buddies to fame.
Also enjoying a popularity boost thanks to Fire are Jordan Chan, Michael Tse, Jerry Lamb, Julian Cheung, and Edmond Leung, who formed their own group called the "Greater Bay Area Brothers" and have been bringing audiences back to the golden age of Hongkong entertainment.
In fact, the quintet is so in-demand that they've been given their own variety show called Night in Wan Chai (literal translation). Filming began a few days ago and the five of them were mobbed by a large crowd of fans on the street, demonstrating how well-loved they are.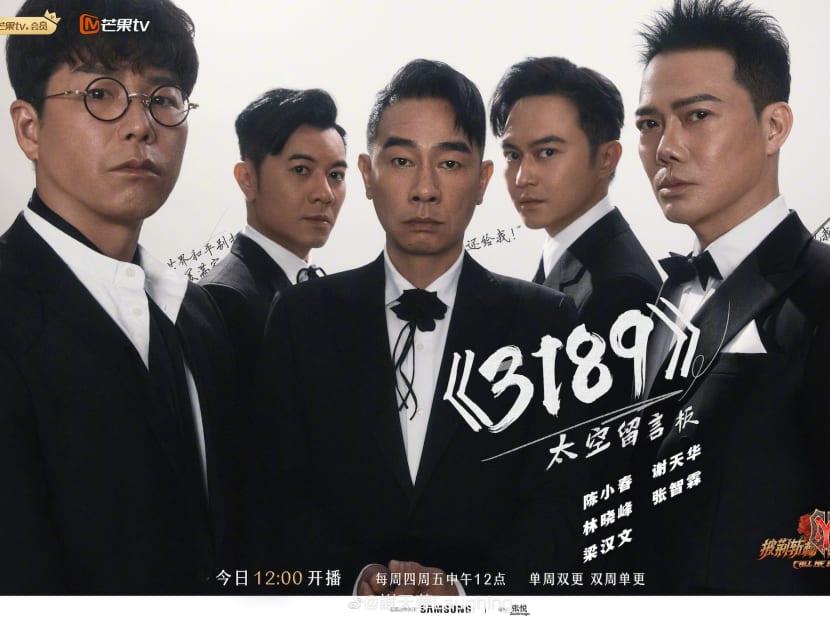 Photos: Call Me By Fire/Weibo, Michael Tse/Weibo