Jet Li Rumoured To Be Next Star In China To Get Cancelled; Chinese Director Warns Him To "Quickly Flee"
Some netizens are speculating that it may have something to do with Jet being a Singapore citizen.
How many celebs have been cancelled in China this year already? First, there was Zheng Shuang, then Kris Wu, then Zhang Zhehan, followed by Huo Zun, and then Day Day Up host Qian Feng. However none of these cases have been as mystifying as what's happening to Vicki Zhao last week.

The 45-year-old's name was removed from the projects she starred in and her name wiped from Chinese websites over night. Her celeb pals have also distanced themselves from Vicki by deleting all mention of the star from their social media.

As no official reason has been given by the authorities for their apparent blacklisting of Vicki, netizens have taken it upon themselves to come up with their own reasons.

While some firmly believe that it was 'cos Vicki had once worn a dress with the Rising Sun flag printed on it, others now believe it's 'cos the Chinese government wants to put a restriction on celebs with foreign citizenship. P/S: Vicki is a Singapore Permanent Resident.
And it looks like martial arts superatsr Jet Li, 58, maybe next on the list.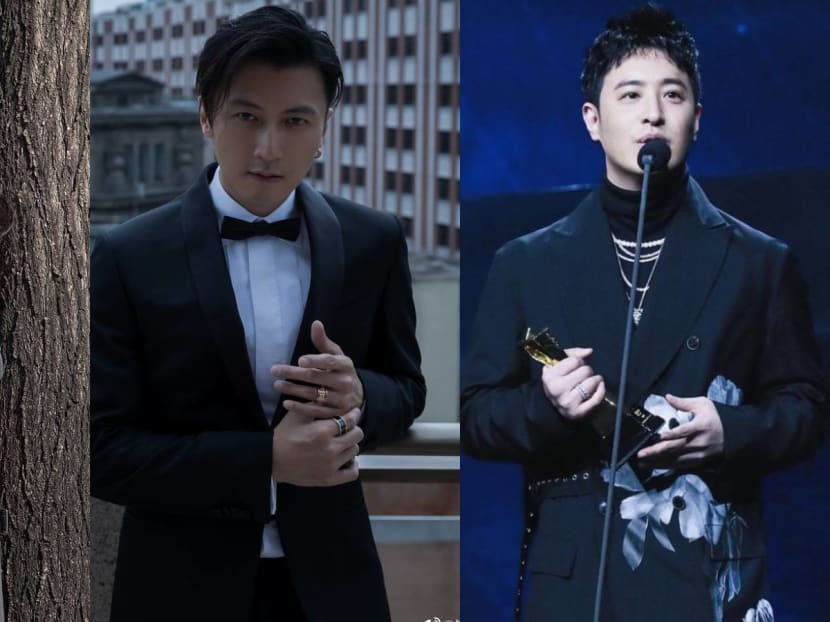 An unverified "reorganisation list" has been making the rounds on the Internet lately, claiming that China's National Radio and Television Administration will be placing new restrictions on celebs with foreign citizenship.

Celebs who were name-on that list include: Liu Yifei (American), Nicholas Tse (Canadian), Wilber Pan (American), Wang Leehom (American), Mark Chao (Canadian). Jet, who holds Singapore citizenship, was also named in the list.

To add fuel the fire, Chinese director Zhou Guogang, who often spills entertainment-related tea online, also weighed in on the matter.
The director posted a video on Douyin, calling out celebs like Huang Xiaoming and Li Bingbing, who'd deleted their pictures with Vicki from their Weibo.

He also ended off his clip with this ominous warning to Jet.

"Quickly flee! Next month, you might just become the [next victim] of a total collapse!" Guogang said.

Photos: Jet Li/Weibo, Vicki Zhao/Weibo, Liu Yifei/Instagram, Wilber Pan/Instagra, Nicholas Tse/Weibo, Zhou Guogang/Douyin