JJ Lin Played Badminton With His Dad And Other Festive Ways Our Stars Celebrated CNY This Year
What did our local stars get up to this CNY?
Another year, another Chinese New Year we can only have five visitors per day. Nevertheless, our stars still found their own ways to inject a dose of festive cheer into their CNY celebrations earlier this week.
JJ Lin and his father played badminton together
The second day of CNY falls on a very special day indeed, which JJ noted in his caption: "On the second day of the year, 2022, Feb 2, the day with the most '2', is today!".
And so, how did the singer choose to commemorate the day? With some exercise of course.
Wonder who was the winner of the badminton match between JJ and his dad.
Photo: JJ Lin/Instagram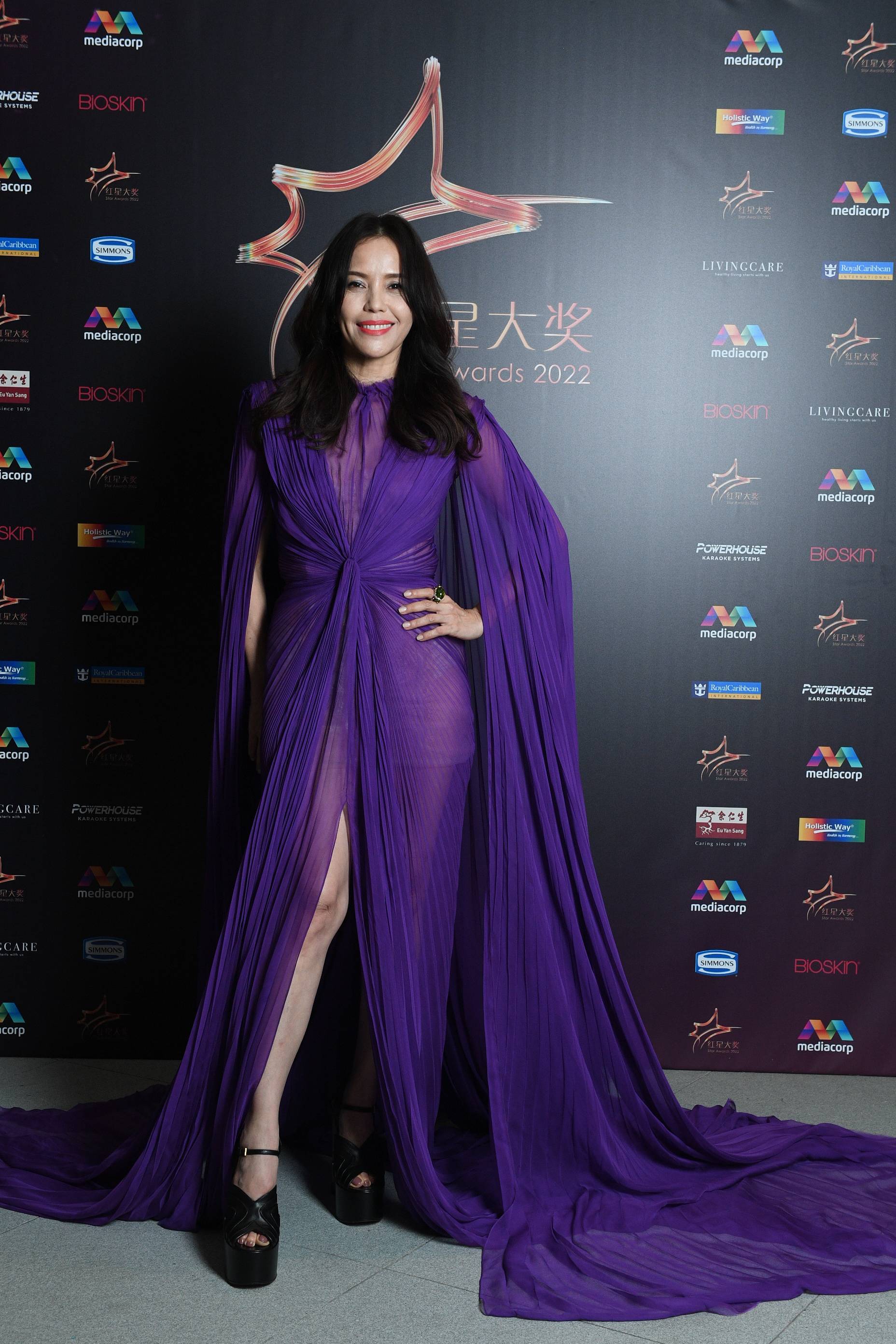 Zoe Tay gave everyone another glimpse at her youngest son, who's born in the Year of the Tiger
And of course, Ah Jie's pet pooch, Pepper did her very best to ensure that 11-year-old Nathan's face was fully shielded from the camera.
Photos: Zoe Tay/Instagram
Kimberly Chia (and her baby bump) went visiting
Wasn't it just yesterday when Kimberly's baby bump was barely showing? The glowing mother-to-be jokingly compared her baby bump to a "watermelon" in her caption, and added that it's been a "really quiet CNY" for her this year.
Photo: Kimberly Chia/Instagram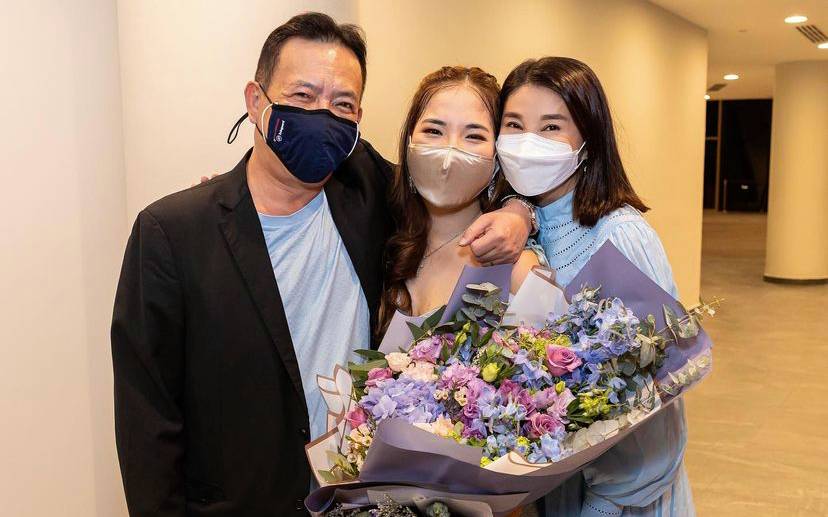 Chen Xiuhuan did community service with her mother
On the second day of CNY, Xiuhuan and her mother decided to spend some time giving back to society, handing out goodies and gift bags to those in need. Kudos to Xiuhuan-jie!
Photo: Chen Xiu Huan/Instagram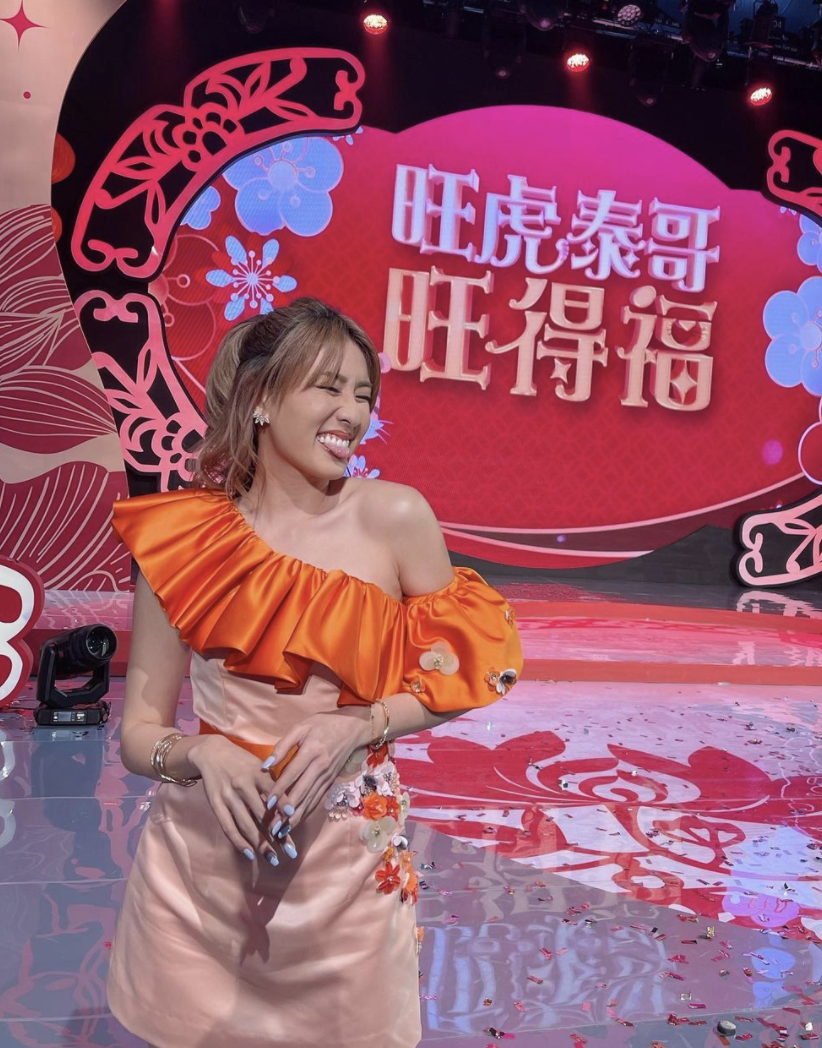 Kimberly Wang hosted her first live show in Mandarin
Nothing like acing a daunting new challenge to start off the year on the right note.
"New year, new achievement unlocked. Hosting a live show in Mandarin is some next level experience," wrote Kimberly, after a successful stint as one of the hosts for the Lunar New Year's Eve Special 2022.
You can catch the full countdown show on meWATCH here.
Photo: Kimberly Wang/Instagram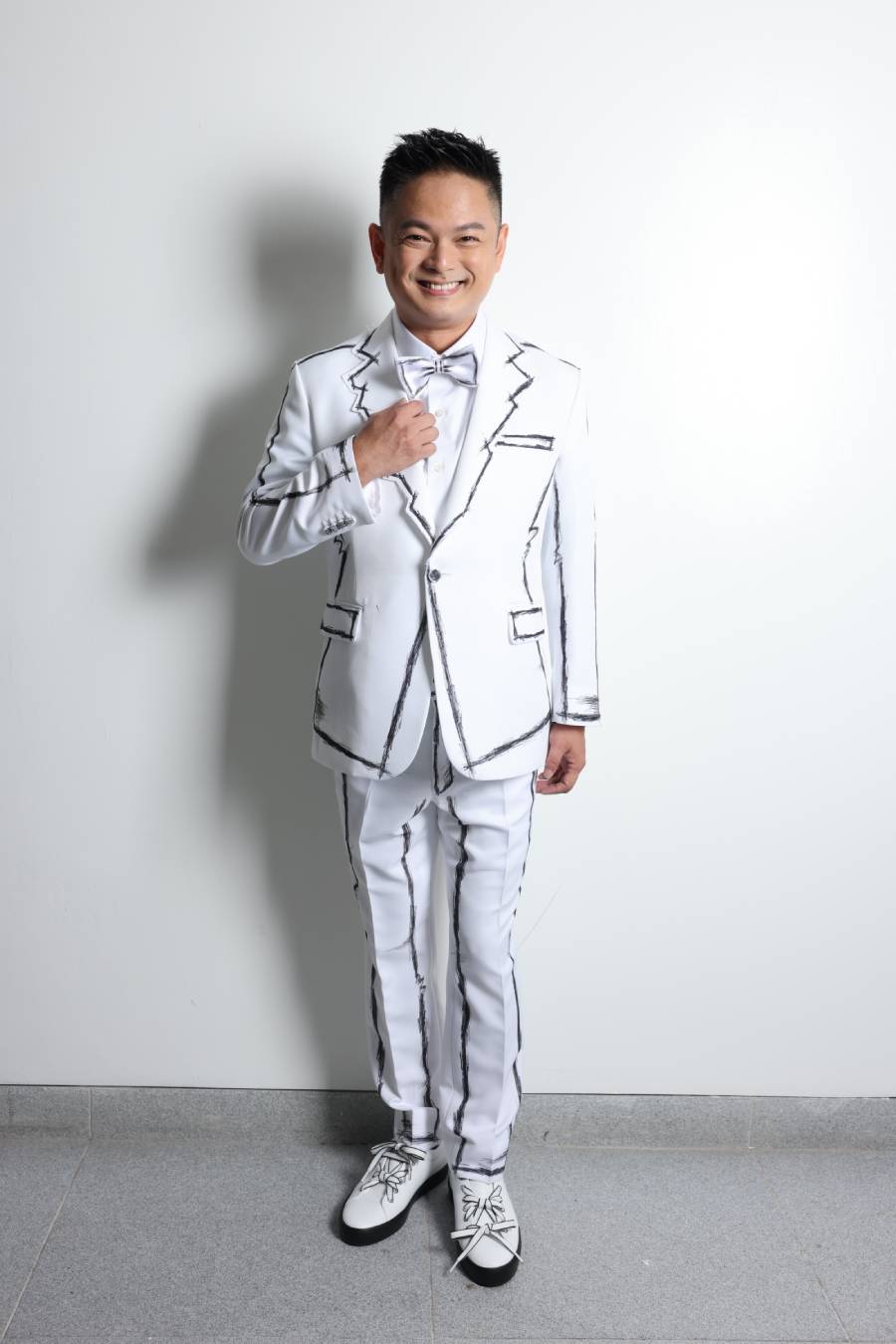 Dennis Chew had a reunion lunch with his family
The star shared on his Instagram a week prior that his dad was finally discharged from the hospital after having to go in and out of the hospital multiple times since August last year.
Thankfully, Papa Chew is feeling all better now, and the family was able to have their reunion lunch at home together this year.
Photo: Dennis Chew/Instagram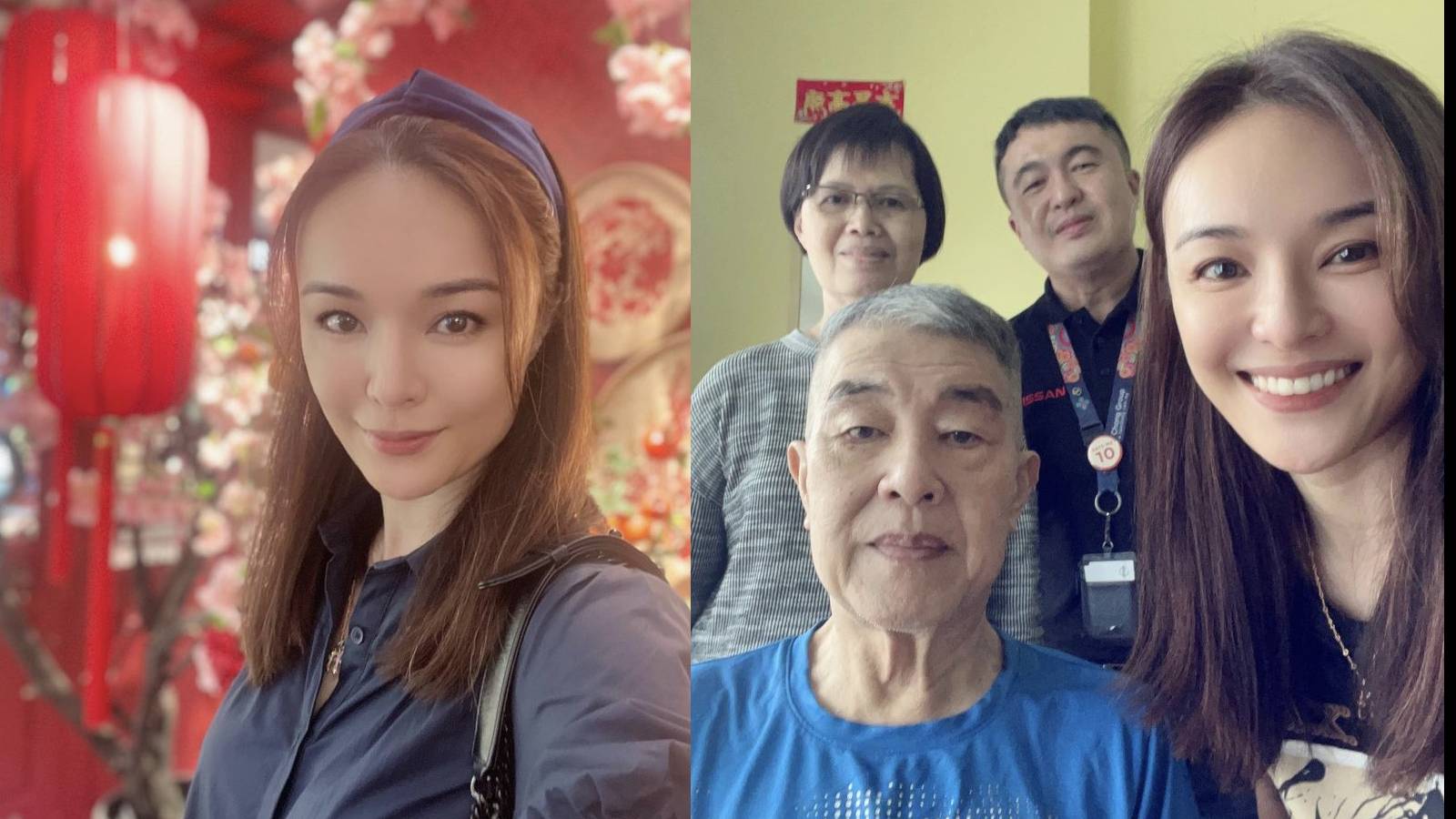 Apple Hong reunited with her family and friends in Malaysia
The Malaysian actress wrote that she was originally unable to purchase planes tickets to return home to Kuala Lumpur for CNY. However, she eventually made her way back home to spend the festive season with her family and friends after two years apart. Happy CNY, Apple!
Photos: Apple Hong/Instagram
Aileen Tan went over to Jin Yinji's to bai nian
And it looks like this year will be a very lucky one indeed for Aileen, who managed to chomp on a lucky dumpling with a coin inside.
Photos: Aileen Tan/Instagram
Jianhao Tan and his wife Debbie had a traditional Vietnamese spread
YouTuber Jianhao, who used to live in Vietnam when he was younger, chose to celebrate the second day of CNY with a Vietnamese feast. Super yummy, right?
Even Chantalle Ng, who plays Vietnamese bride Fang Cao in My Star Bride couldn't help but leave a comment asking if Fang Cao could come over.
Photo: Jianhao Tan/Instagram
You can catch up on My Star Bride here on meWATCH. The telemovie sequel to the drama, My Star Bride - Hi, Mai Phương Thảo is also available on meWATCH now.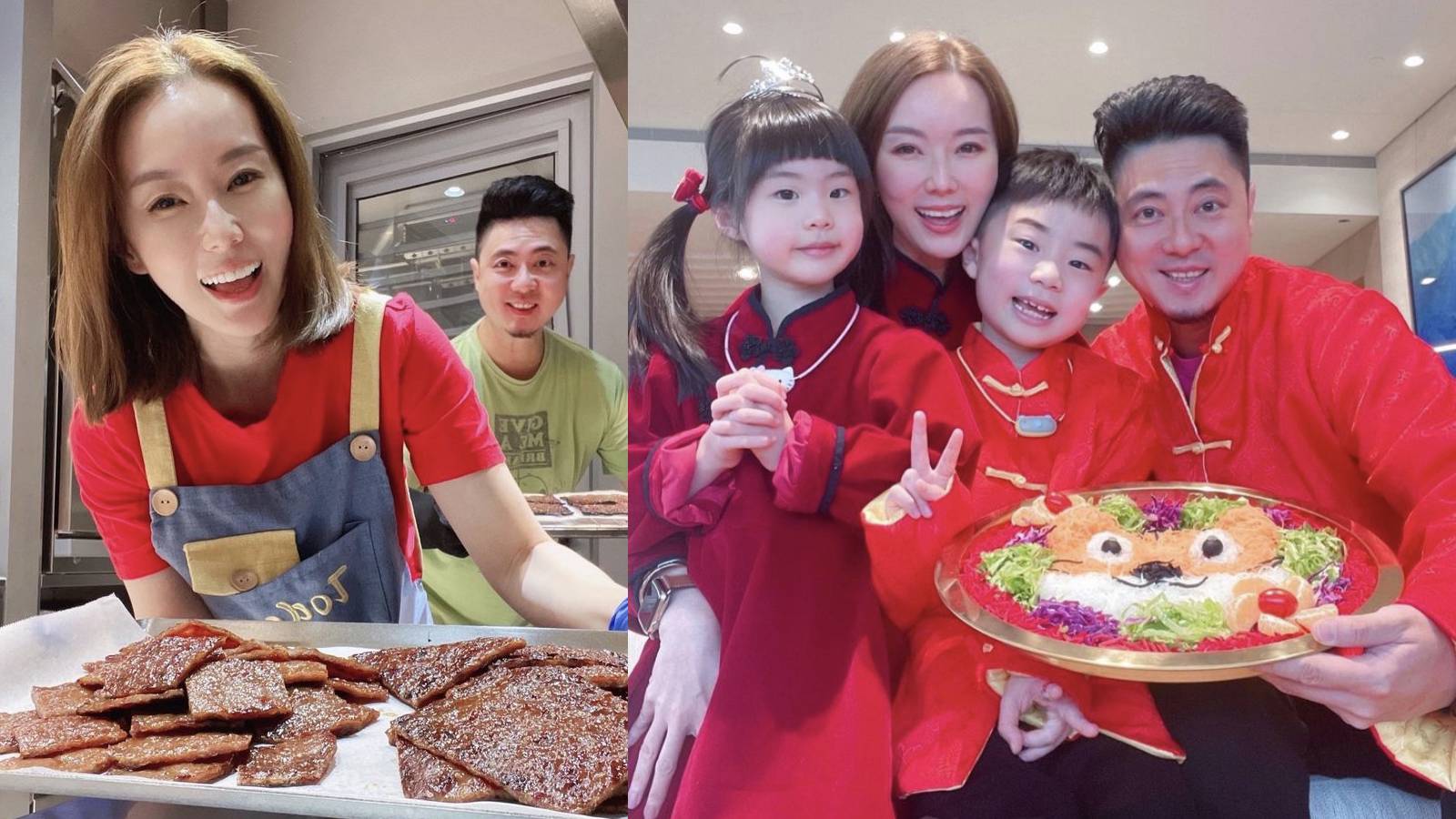 Yvonne Lim and her family got busy in the kitchen prepping for CNY
There's nothing more delicious than homemade bak kwa, and we're salivating just looking at the pictures.
Plus — how cute is that tiger-themed yusheng that Yvonne's husband, Taiwanese pop idol-turned-businessman Alex Tien, is holding on to in the picture on the right?
Photos: Yvonne Lim/Instagram