Joel Choo Creates DIY Yusheng Hack Using… Indomie And Air-Fried Fish
Not sure if he's preparing lunch or DIY yusheng, to be honest.
Yusheng's a Chinese New Year gathering staple for many and a number of ingenious chefs and restaurants have come up with their own version of it.
But what if you realise, at the very last minute, that you've forgotten to buy (or make) your own yusheng for a gathering?
Worry not 'cos Joel Choo, 27, has the perfect "DIY Yusheng Hack" for you.
In a video posted on his hilarious TikTok account, Joel, who is the son of veteran Mediacorp actor Zhu Houren, showed off his ingenious hack where he uses ingredients that are readily available in every home.
Perfect for cooking noobs
First, cook a packet of Indomie instant noodles.
Then, scatter the seasoning on the drained noodles before adding some extra toppings — Joel opted for golden-brown air-fried fish 'cos well, they kind of look like gold ingots, right?
Super fuss-free, and probably more delicious than the usual vegetable-filled yusheng (okay, unpopular opinion, we know). After all, who would turn their nose up at Indomie and fried fish?
However, it's probably best not to show off your DIY creation in front of yusheng purists.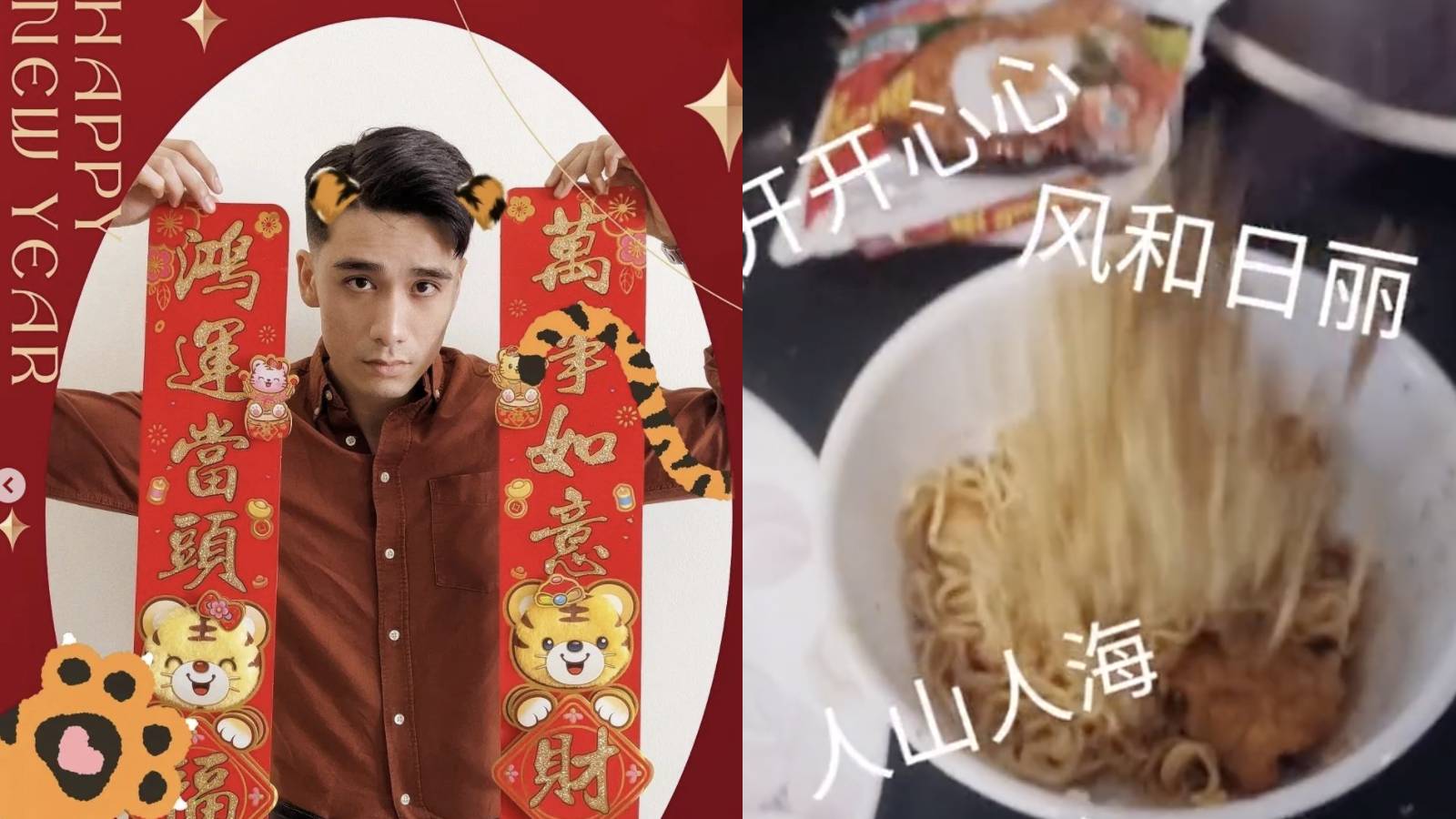 Very auspicious
Finally, a yusheng lo hei is not complete without some auspicious phrases right? While Joel used a wide variety of phrases during his lo hei, our personal favourites are the two phrases that were used towards the end of the video.
Introducing everyone's go-to phrases for Chinese compositions — feng he ri li and ren shan ren hai, used to described a beautiful day with good weather, and a vast crowd of people, respectively.
Have a "feng he ri li" Chinese New Year, everyone.
Photos: Joel Choo/Instagram, Joel Choo/TikTok