Julian Cheung's Son, 15, Accused Of Being Pro-HK Independence 'Cos He Said He's Not In China, But In Hongkong Instead
Julian's wife Anita Yuen had to step in and explain things on Weibo, saying that it's their "fault as parents" for not correcting the boy earlier.
These days, you can pretty much expect a strong online reaction whenever a celebrity does or says something that even remotely hints at their stance on Taiwan's or Hongkong's independence from China.
And it looks like the same scrutiny is reserved for their families as well, even if they are still minors. Then again, we've seen how horrible netizens can be towards children.
Recently, Morton Cheung, the 15-year-old son of Hongkong stars Julian Cheung and Anita Yuen, did one of those "ask me anything" posts on his Instagram Stories, where followers could type their questions into a box for him to respond to.
We also got to see some new pics of the kid
While it was meant to be a harmless and light-hearted Q&A session, the teen unwittingly struck a nerve among Chinese cyber-nationalists with one of his replies.
You see, someone had asked, "Are you in China now?" and Morton had written back, "No not right now".
No big deal, right?
Well, their exchange might have flown under the radar if not for the photo that Morton had chosen to show his current location, which netizens quickly noticed was a shot of a harbour in Hongkong.
You can probably see where this is going.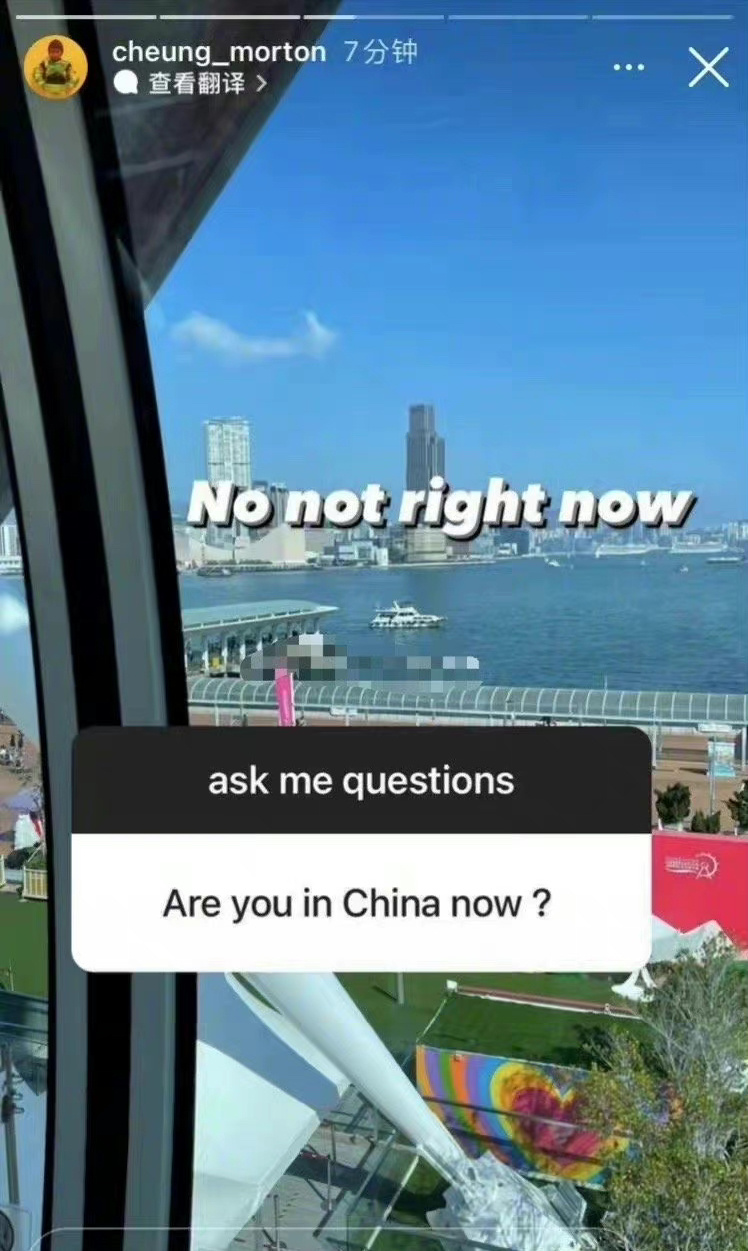 This triggered a lot of people
Before long, screenshots of the post made their way onto Weibo, where unhappy Chinese netizens questioned Morton's political stance and even accused him of being pro-Hongkong independence, since his answer implies that Hongkong is not part of China.
Things apparently got so intense that his mum had to step in and issue a clarification.

In the wee hours of Tuesday morning (Dec 14), Anita, 50, took to Weibo to share a statement on behalf of her boy.
She explained that what happened on Morton's socials was a "misunderstanding" caused by the use of the English language, and that she has repeatedly reminded him about the "correct and precise terminology" so that he "doesn't make the same mistake".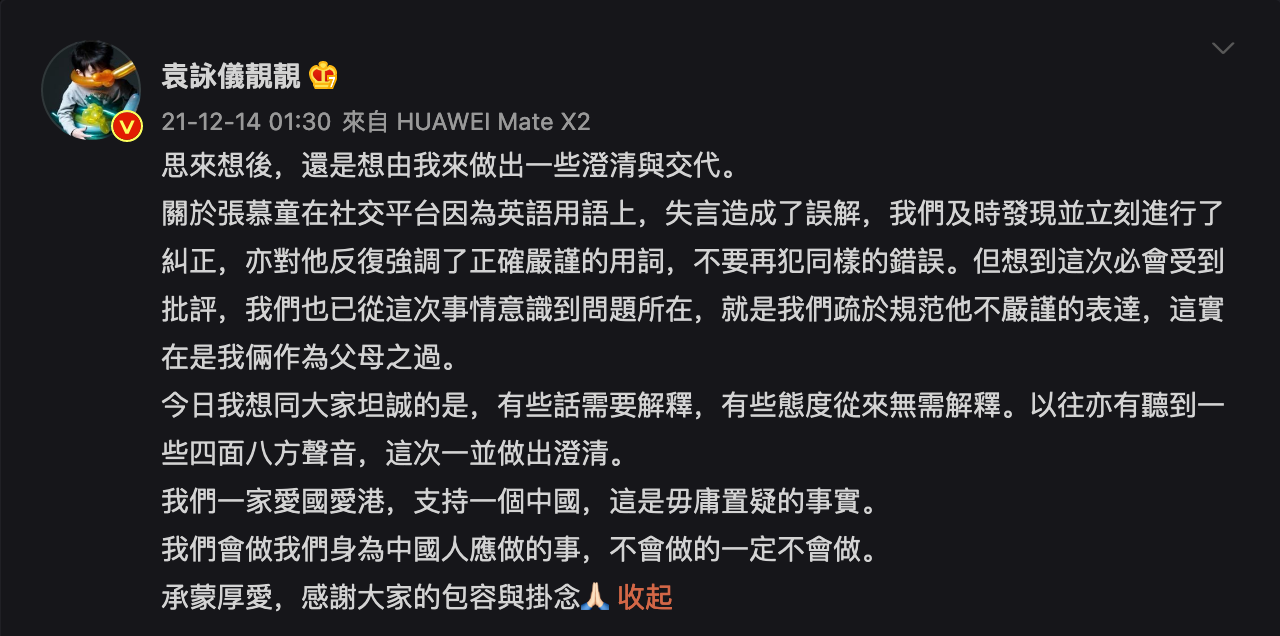 Anita's 1:30am post
The actress went on to admit that this incident has made her and Julian, also 50, realise that they had neglected to "regulate" Morton's use of the correct expressions, which is "really [their] fault as parents".
"Our family loves our country, loves Hongkong, and supports one China. This is an indisputable fact," she declared. "We will do what we must as Chinese people, and will not do what cannot be done. Thank you for your tolerance and concern."
It's no secret that Anita and Julian have been more active in China in recent years, with the latter enjoying a new surge of popularity — and endorsement offers — thanks to his participation in Call Me By Fire, where he was part of the highly well-liked "Greater Bay Area Brothers" group.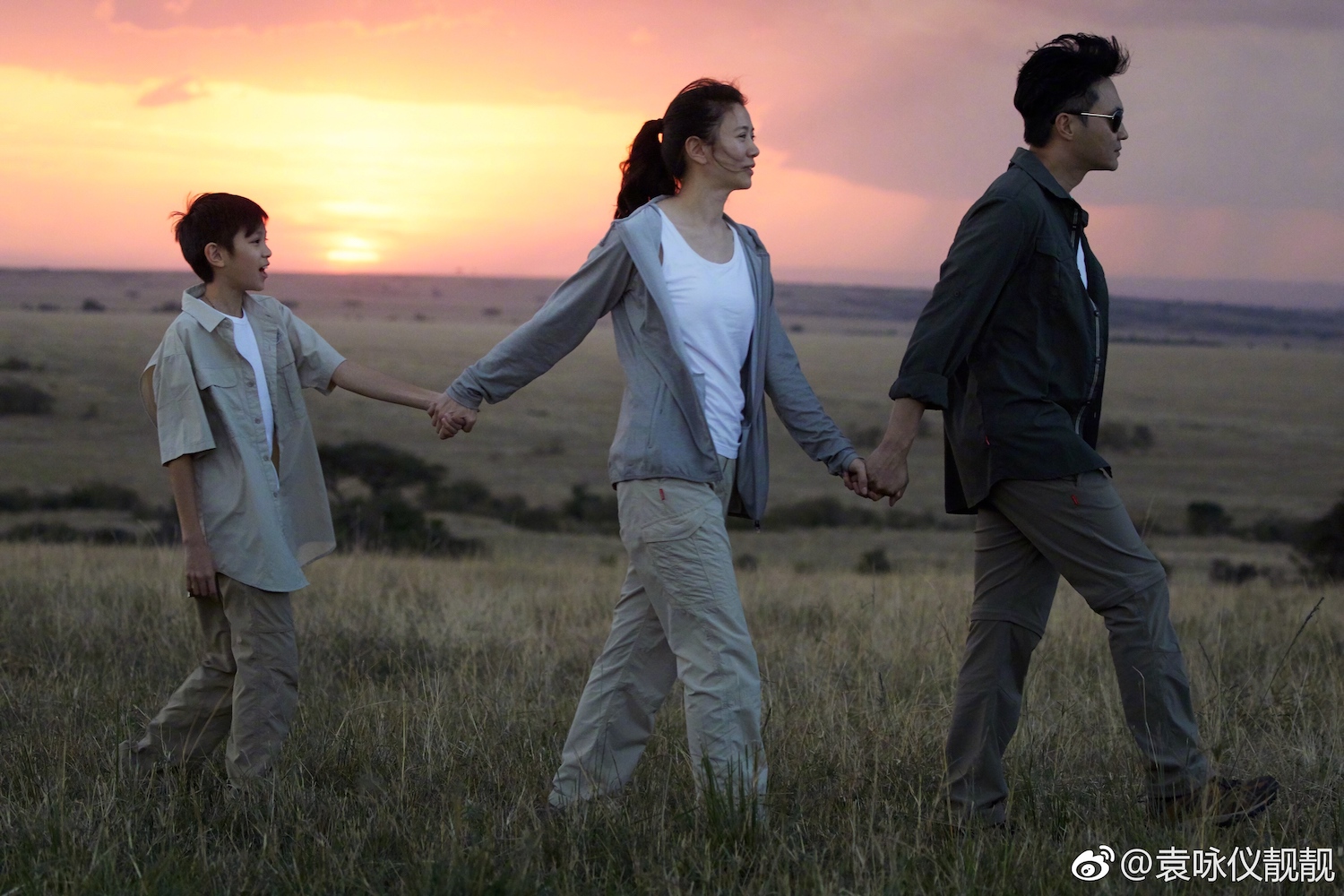 Protecting her family… and source of income?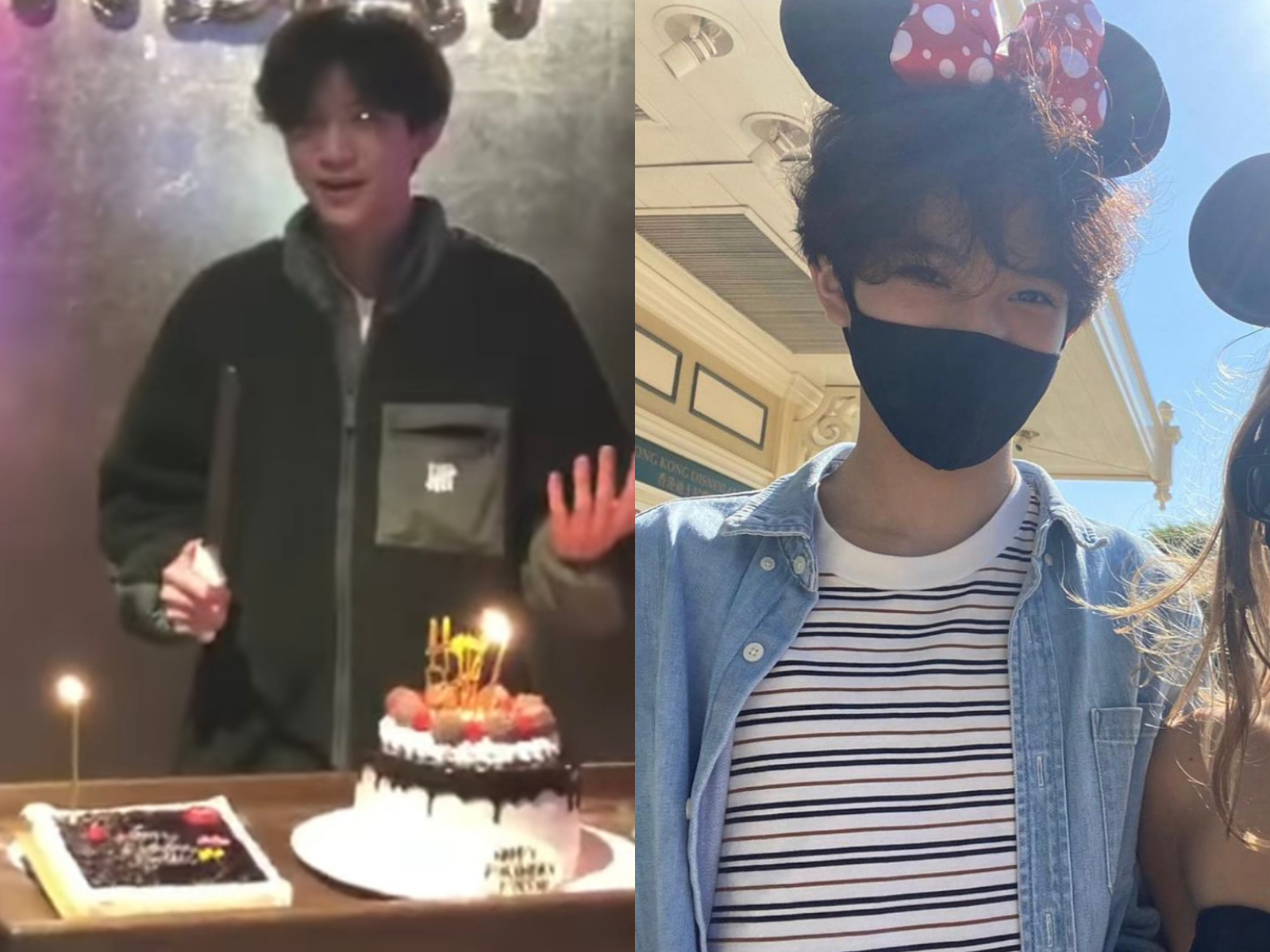 It wasn't that long ago when Morton was making waves for his good looks
Photos: Morton Cheung/Instagram, Anita Yuen/Weibo, 小娱儿娱乐OU/Weibo