K-pop Idol C.A.P Leaves His Group Teen Top Days After He Smokes, Swears & Has Emotional Outburst On Live Stream
The 30-year-old rapper said he had been thinking of quitting the group though he later apologised for his behaviour.
Earlier this week (May 8), K-pop group Teen Top's leader C.A.P, 30, went on live stream on YouTube to show himself working on a painting.
Halfway through the stream, he lit up a cigarette and chatted with his fans, some of whom asked that he stop smoking as they were worried it would "affect Teen Top's public image".
C.A.P did not take to the comments very well and was overcome with emotion as he hit back at the viewers.
"Earlier when I smoked, there was someone saying: 'Can you not smoke during the broadcast?' Do you know why that pisses me off? First of all, it's these people who have never watched my broadcasts before. They just show up because there's news that we're having a comeback. They suddenly show up here and say "you shouldn't be doing this or that". They s*** on me and I don't wanna deal with that. They weren't even my fans from the beginning but they think they can just come here and tell me what to do. I don't like that. It does not sit well with me," he said.
The idol then reasoned that these 'fans' were not concerned about his actions until it was announced that Teen Top was making a comeback in two months.
"If you don't like my actions, say so right away, not because the comeback is around the corner," he asserted.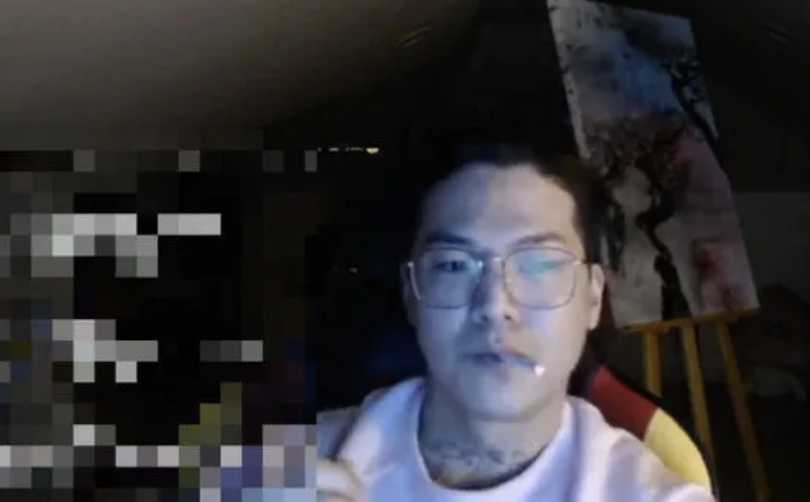 The idol was extremely frustrated by the comments he was getting
Following his rant, C.A.P revealed that he had spent the week thinking about not joining the group when they make their comeback
He said: "My contract is supposed to end in July anyway. If I'm causing harm to the team as they say, then I guess I would be better off not being in the team."
C.A.P then said that he was going to give the idea more thought, and will let his fans know about his decision after speaking with his other members and his company.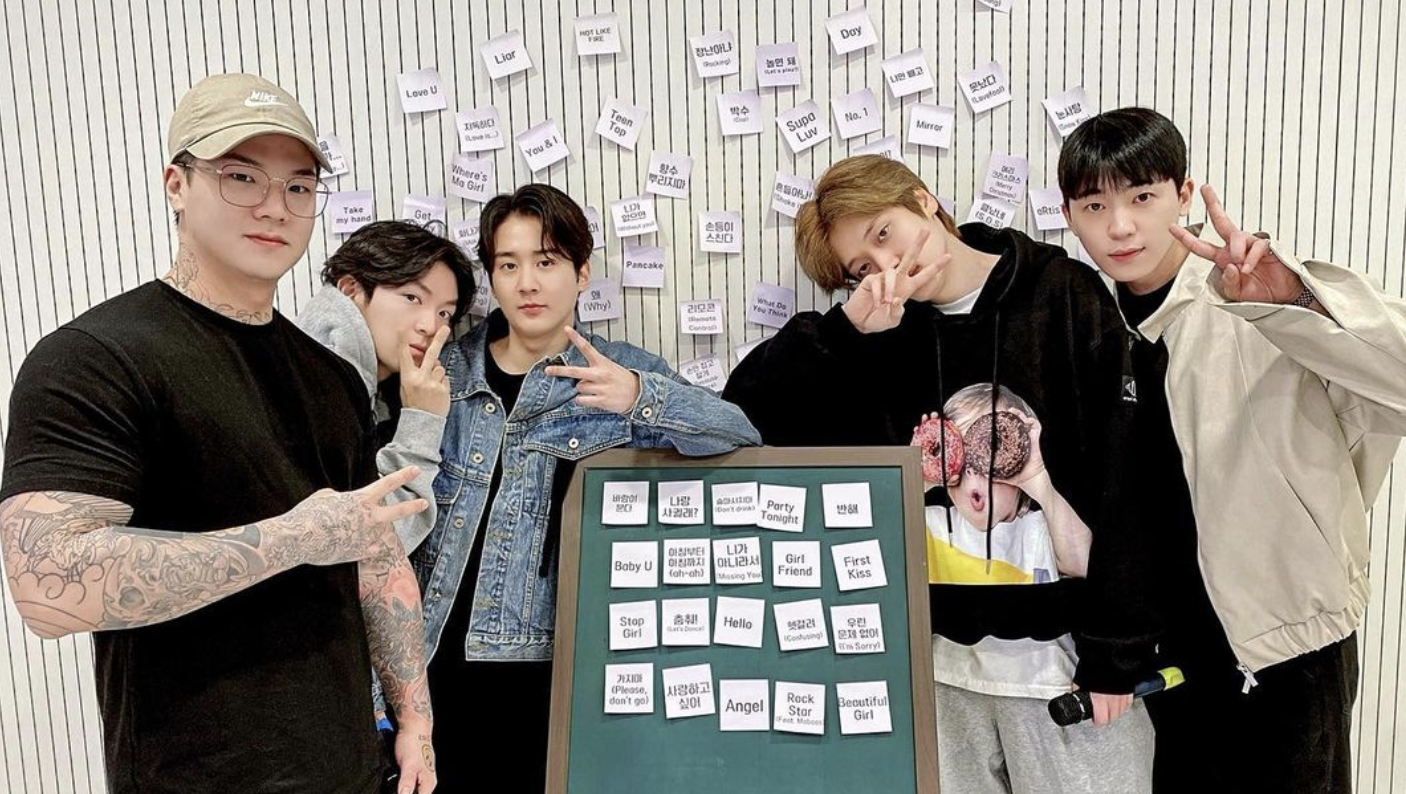 C.A.P (far left) with his Teen Top teammates, Ricky, Chunji, Niel and Changjo (from left to right)
C.A.P's stream caused so much controversy, fans began to worry if the idol was really planning on sitting out of the group's upcoming activities.
For the uninformed, the five-members of Teen Top were to perform as a group for first time in three years. They were previously on hiatus to complete their mandatory two-year national service.
The group had already started preparing for their album, and are slated to make their comeback this July, in lieu of their 13th anniversary.
C.A.P's agency, TOP Media, has since addressed the issue.
They stated: "Firstly, we apologise for worrying fans and many others with the unsavoury speech and actions during C.A.P's live stream. C.A.P is currently reflecting on his actions. He also regrets showing such an inadequate side of himself."
They also apologised for "not managing [their] artiste well" and assured that similar incidents would not occur in the future.

On May 11, TOP Media released another statement announcing C.A.P's official departure from the group and the termination of his contract.
C.A.P also penned a message to his fans on Instagram. He apologised to those who were "hurt by his words and actions" and said that he had "only thought of [himself] and acted selfishly". 
"I felt that for a long time I was wearing clothes that didn't fit. I wanted to take those clothes off, so I ended up behaving improperly," he wrote. 
He wished that "no further harm" be done to Teen Top, who are currently preparing for the comeback. He also thanked his fans for all the love he has received. 
Photos: Top Media/ Instagram, Teen Top/ Instagram, ET Today, Twitter