Kevin Cheng says wife Grace Chan's acting skills have not improved over the years
The actress, who used to be criticised for her poor acting, recently starred opposite Kevin in a promo video for a luxury condo.
If you follow Hong Kong stars Kevin Cheng, 53, and Grace Chan, 31, on social media, you'd know they are one of those couples who don't take themselves too seriously.
They enjoy sharing snippets of their family life and goofing around with their three boys, Rafael, four, Yannick, two, and three-month-old Carlos.
Ever since Grace became a mother in 2019, her acting career has taken a backseat as she's focusing on raising their kids.
Grace recently took on an acting gig, which saw her starring alongside Kevin in a commercial for a luxury development.
In the three-minute clip, they can be seen hamming it up for the camera, while extolling the amenities of the condo.
In an interview with Mingpao, they shared that it's been a while since they starred opposite each other.
In fact, this is only their second acting collab since 2016 TVB drama Blue Veins.
When asked if Grace's acting has improved, Kevin exclaimed: "No!" to which Grace protested, saying: "This time I'm not acting! It should be a little exaggerated, a little humorous."
For those of you who might not remember, Grace was panned for her poor acting when she joined TVB after winning the 2013 Miss Hong Kong pageant. Even Kevin remarked that her acting needed a lot of work.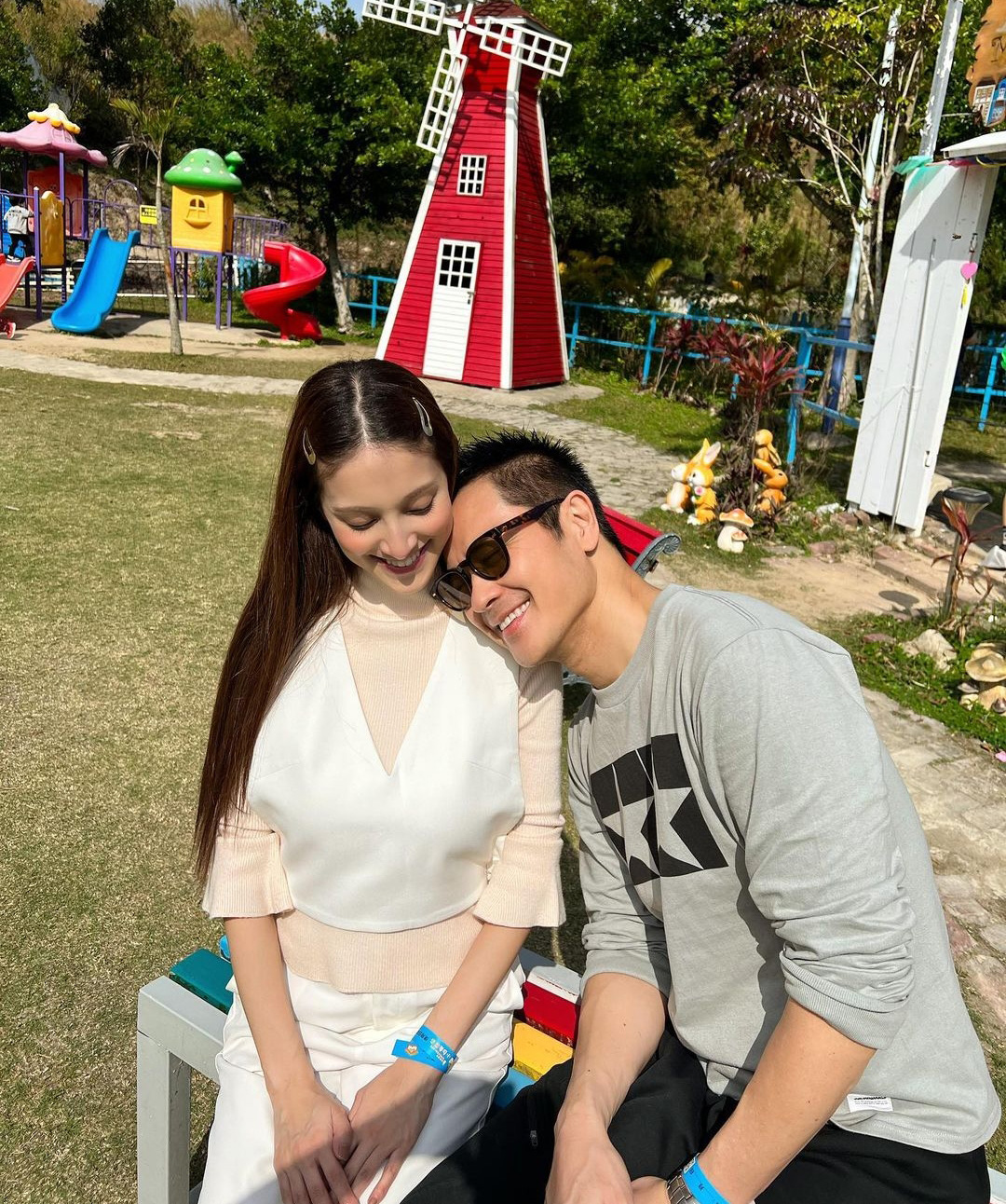 Chances of starring together in a drama are slim
While they are open to starring in a drama together, the chances of it happening are very slim due to their family commitments.
They have reached a consensus that as long as one of them is working, the other party has to be home to look after the kids.
When asked if there are any roles they would like to take on, should they have the chance, Grace replied that she would like them to play a couple in a hostile relationship, while Kevin said something fun and cool like Mr & Mrs Smith is up his alley.
Now that we'd love to see.
Photos: Mingpao, Kevin Cheng/Instagram
Catch Kevin Cheng on Forensic Heroes Season 2 on meWATCH below: