Late-Night Bugis Cafe Serves Delish 'Creamy' Chee Cheong Fun With Bak Kwa
This obscure eatery also offers one of the best chendols we have tried in Singapore.
One would usually associate cream sauce with pasta and not… chee cheong fun. So we were surprised to find this pairing at a hidden gem cafe in Singapore.
Called Yat Ka Yan (Cantonese for 'one family'), the unfussy cafe is tucked away within gritty Fortune Centre at Middle Road. It specialises in tong shui, serving a large selection of both hot and cold Chinese-style desserts, and is open till 10pm on weekdays and 11pm on weekends.
No part of this story or photos can be reproduced without permission from 8days.sg.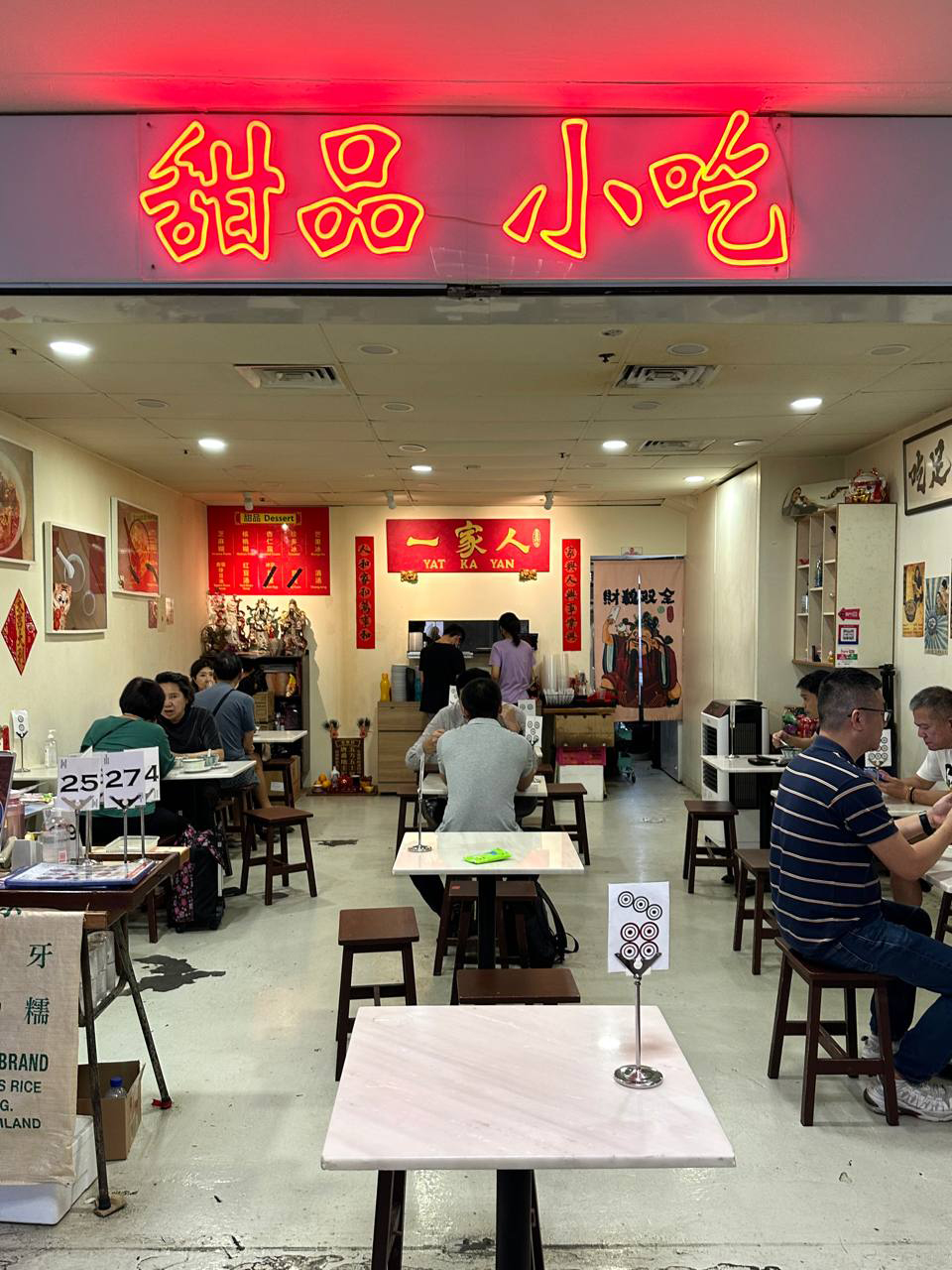 Hot food and desserts
It also offers "all-day value meals" such as Braised Pork Belly Rice ($4.80) and Yong Tau Foo with Rice ($5.30). Customers can top up for beverages like Homemade Barley ($1.50) and Hawthorn Juice ($2.30), as well as tong shui like Red Bean Soup with Lotus Seeds ($2.50) and Black Sesame Paste ($2.50).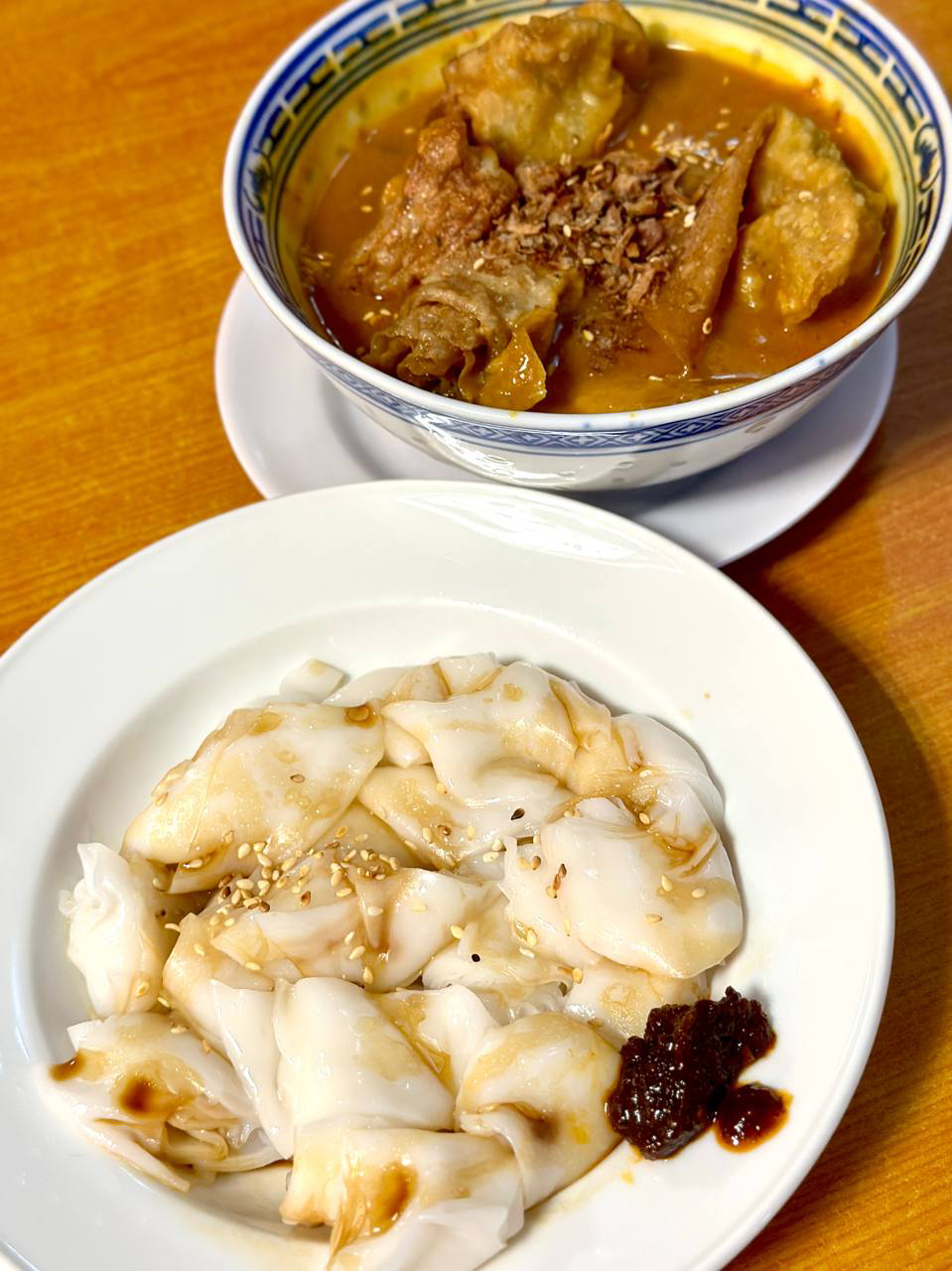 Curry yong tau foo cheong fun
There are light bites too, like Glutinous Rice ($3.80) and Yam Cake ($3.50). But it was the cafe's chee cheong fun menu that caught our eye; customers can also order Cai Po Chee Cheong Fun ($3.20) and Yong Tau Foo Chee Cheong Fun ($5.30) with a large bowl of curry yong tau foo.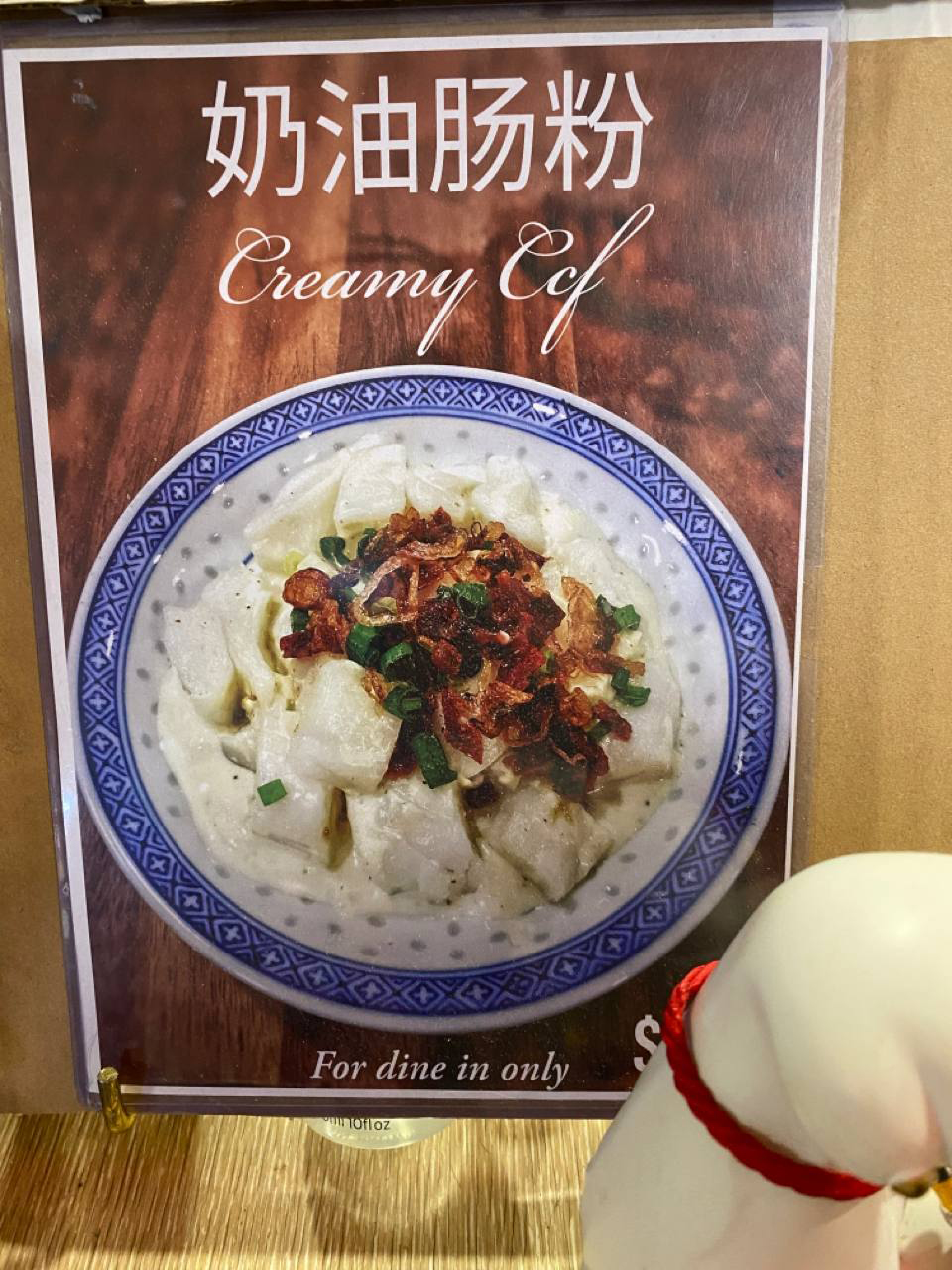 Creamy cheong fun
The most intriguing, though, is a little laminated sign advertising 'Creamy CCF'. Instead of the typical red sauce or sweetened soy sauce, the rice rolls are drenched in a thick alfredo sauce and topped with shallots and chopped spring onions.
But wait, there's more
We happily ordered it and got our food. What we didn't expect was that the cheong fun came with little strips of juicy grilled bak kwa.
And surprisingly, it all goes well together. The cream sauce clinging to the silky cheong fun is rich and tasty, the richness cut by the crunchy shallots, spring onions and meaty bak kwa. Don't knock it until you try it; this makes for a satisfying light meal.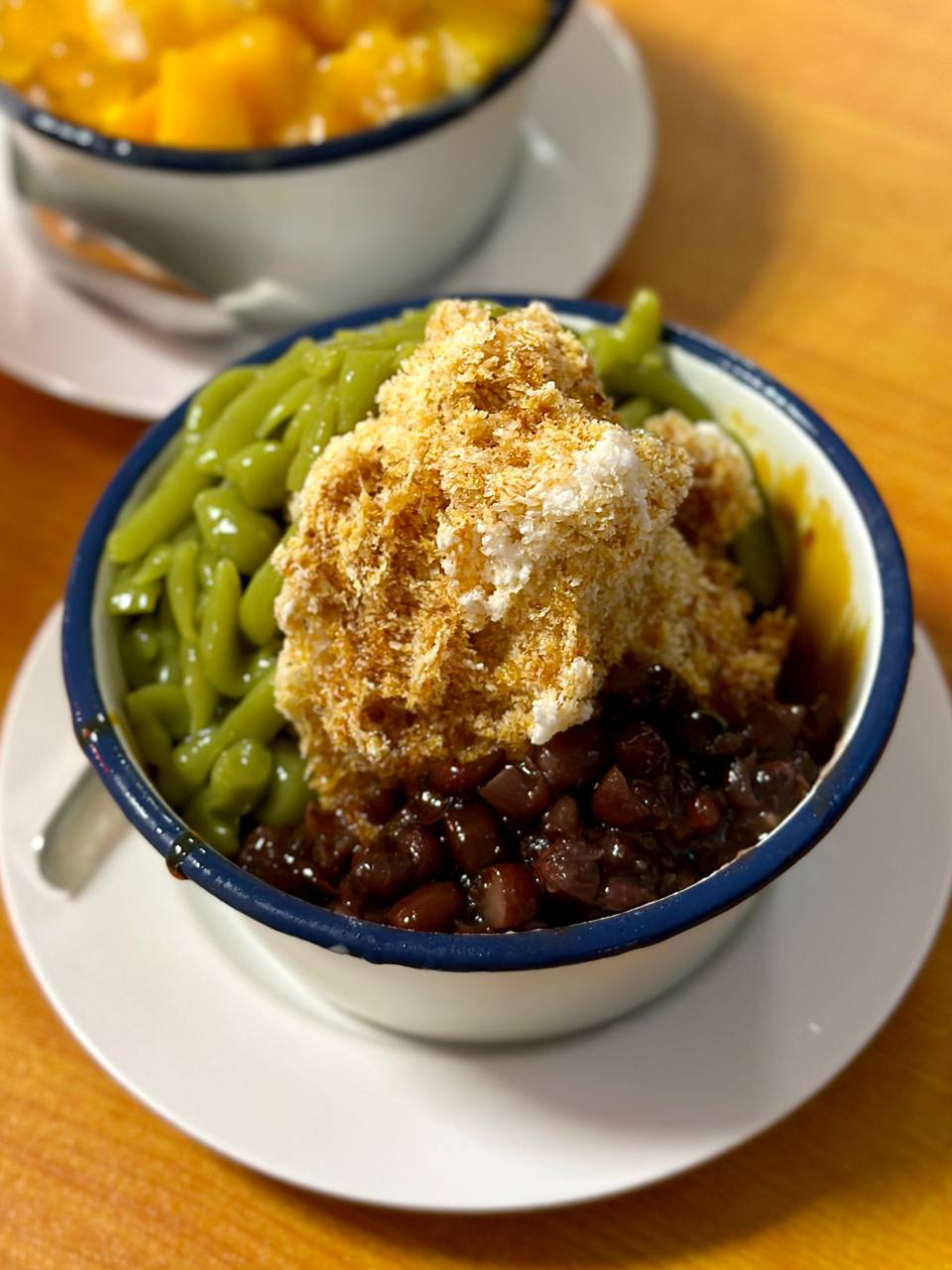 Chendol, $3.20
What's also very good here is the chendol, which comes with fat, jade green chendol jelly worms scented strongly with pandan, soft red beans and earthy, fragrant good quality gula melaka syrup drizzled over shaved ice.
Fresh Mango with Ice Cream, $5
We are very fond of the mango dessert too, a more sinful version of the traditional mango sago tong shui with sweet, juicy mango cubes and puréed mangoes over shaved ice, 'exploding' jelly pearls and a scoop of vanilla ice cream. It's pretty filling, though. We reckon this bowl can feed two pax after a meal.
Yat Ka Yan is at #02-08 Fortune Centre, 190 Middle Road, S188979. Tel: 9631-2359. Open daily except Tues. Mon, Wed & Thur 1.30pm-10pm, Fri, Sat & Sun 1.30pm-11pm.
Photos: Yip Jieying
No part of this story or photos can be reproduced without permission from 8days.sg.
8days.sg is now on #tiktok! Follow us on www.tiktok.com/@8dayseat