Leon Jay Williams Bought His Mum A Condo But She Still Lives In Her HDB Flat As She Can't Bear To Part With The Home She Singlehandedly Raised Her Sons In
"She said she would stay there until she is not able to take care of herself anymore," revealed Leon about his 82-year-old mum who worked two jobs to raise him and his brother.
Singaporean model-turned-actor Leon Jay Williams, 46, starred in some of Taiwan's biggest idol dramas in the noughties, like La Robe De Mariee Des Cieux (天国的嫁衣) and Green Forest, My Home (绿光森林). 
He went on to find success in China before returning to Singapore at the start of the pandemic with his Taiwanese wife, Joyce, and daughter, Harper Ann Williams, seven.
Leon, who is now a Mediacorp artiste, was the guest on the latest episode of Hear U Out, where he talked to host Quan Yifeng about his career and the close relationship he shares with his mother.
In fact, part of the reason Leon moved home was so he could spend more time with his mother, who is now 82.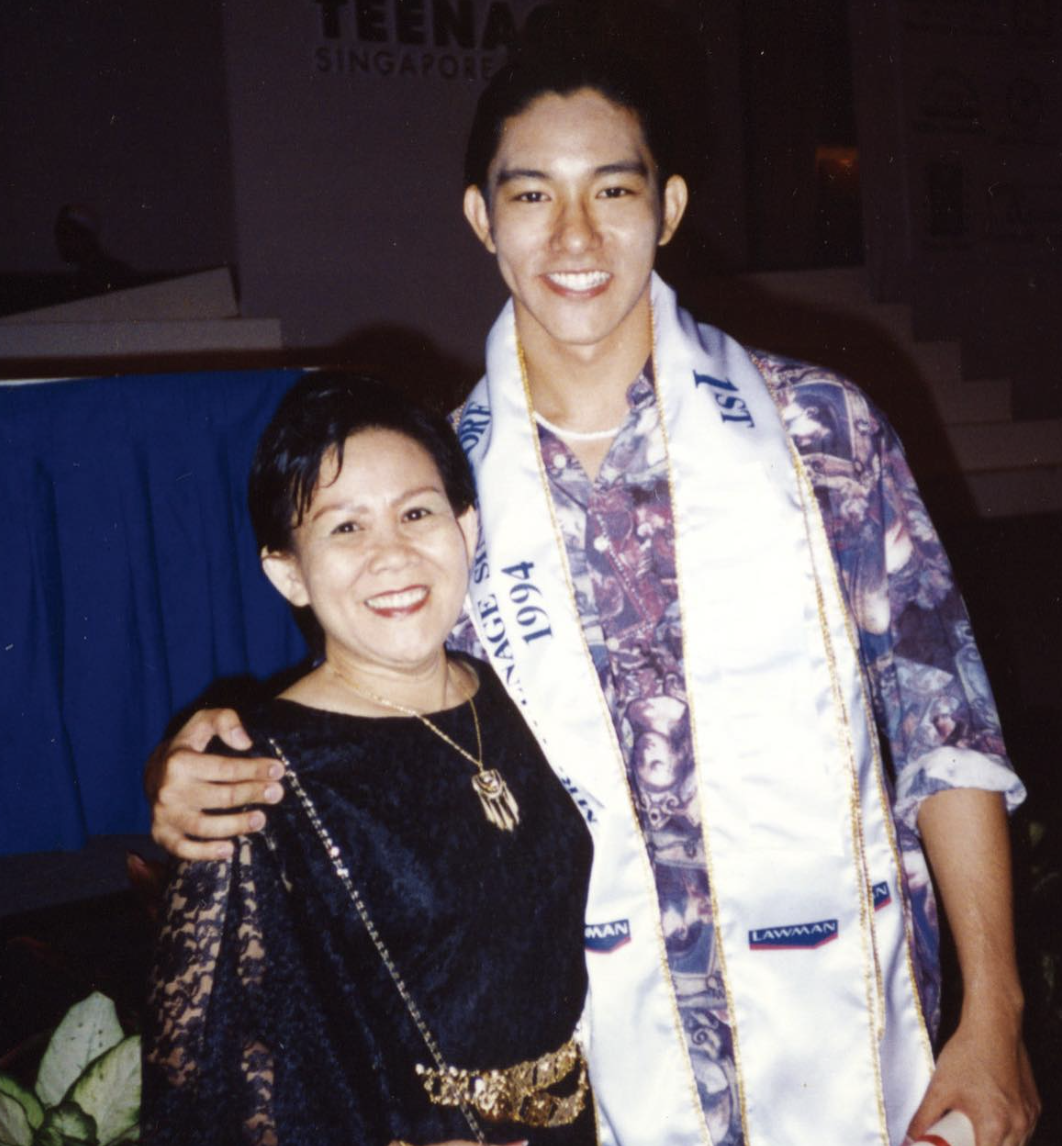 Leon and his supportive mum at one of his modelling competitions, back in 1994
At 17, Leon's mum and older brother, who is 11 years his senior, felt he was "too shy" and thought it would be good for his confidence to attend modelling courses.
He clearly had talent for it.

He went on to participate in modelling competitions for the cash prizes as he wanted to help his mum, who is a single parent, with the household expenses. 
Leon was a hugely successful model and he moved to Thailand and Hong Kong to grow his portfolio. He would go on to appear in over 50 commercials. 
However, his venture into the Taiwanese showbiz scene as an actor wasn't an easy one.

For starters, he did not have a strong command of Mandarin and had trouble memorising his script and struggled to understand what he was saying.
Thankfully, his mum noticed he was going through a hard time, and made the decision to fly to Taiwan to accompany him as he filmed La Robe De Mariee Des Cieux.
"What if your mum didn't go over then?" asked Yifeng.
"I think I would still have finished shooting the drama, but I could've also developed depression [in the process], I don't know," said Leon.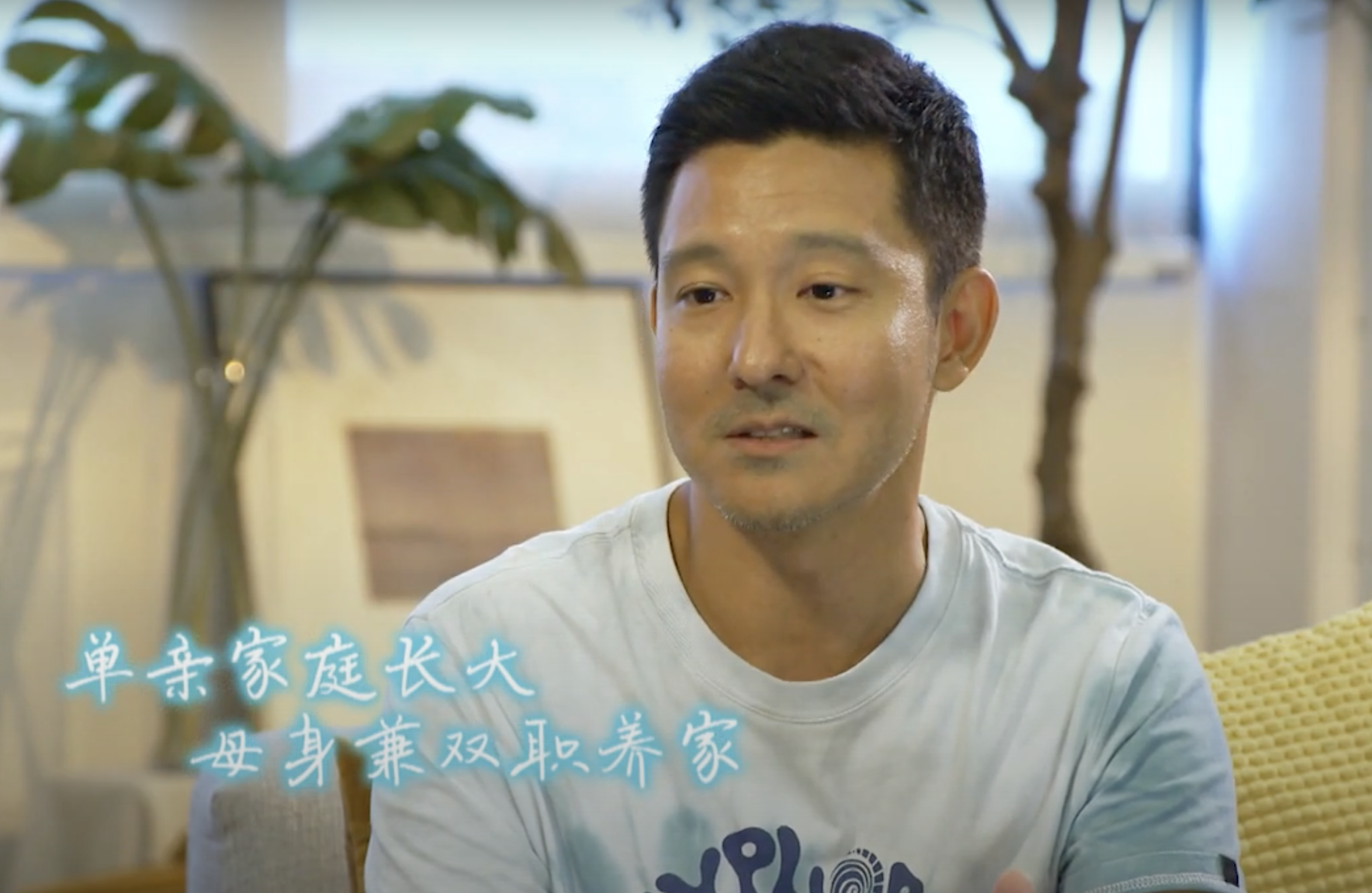 Leon talks about how his mum looked after him and his brother singlehandedly when they were kids
Leon revealed that his mum was always very protective of him, and would even bring him along to her company holidays.
While he was his mum's, in his own words, "bao bei", she was also very strict when it came to disciplining him and his brother.
His mum worked two jobs and couldn't spend much time at home, so she made sure the boys did their chores and kept the house neat.
"She would tell us to keep all the toys we played with and put all our books back to [their right spots] after reading them," Leon recalled.
She also instilled a strong sense of independence in Leon and his brother.
"I started looking after myself from when I was five or six years old. [My mum] would put my food into an insulated lunch box, and after kindergarten, I would go home and eat that. My brother was already a teenager then, so he would also look after me, and that is why we're close too," said Leon.
At 12, he tagged along with his brother to hand out flyers to earn some pocket money.

"It was fun 'cos I was doing it with my brother. I also worked as a waiter, and an assistant at the florist. I basically did everything before," he continued.
He was able to buy his own books with the money he earned, and lessened the burden on his mum.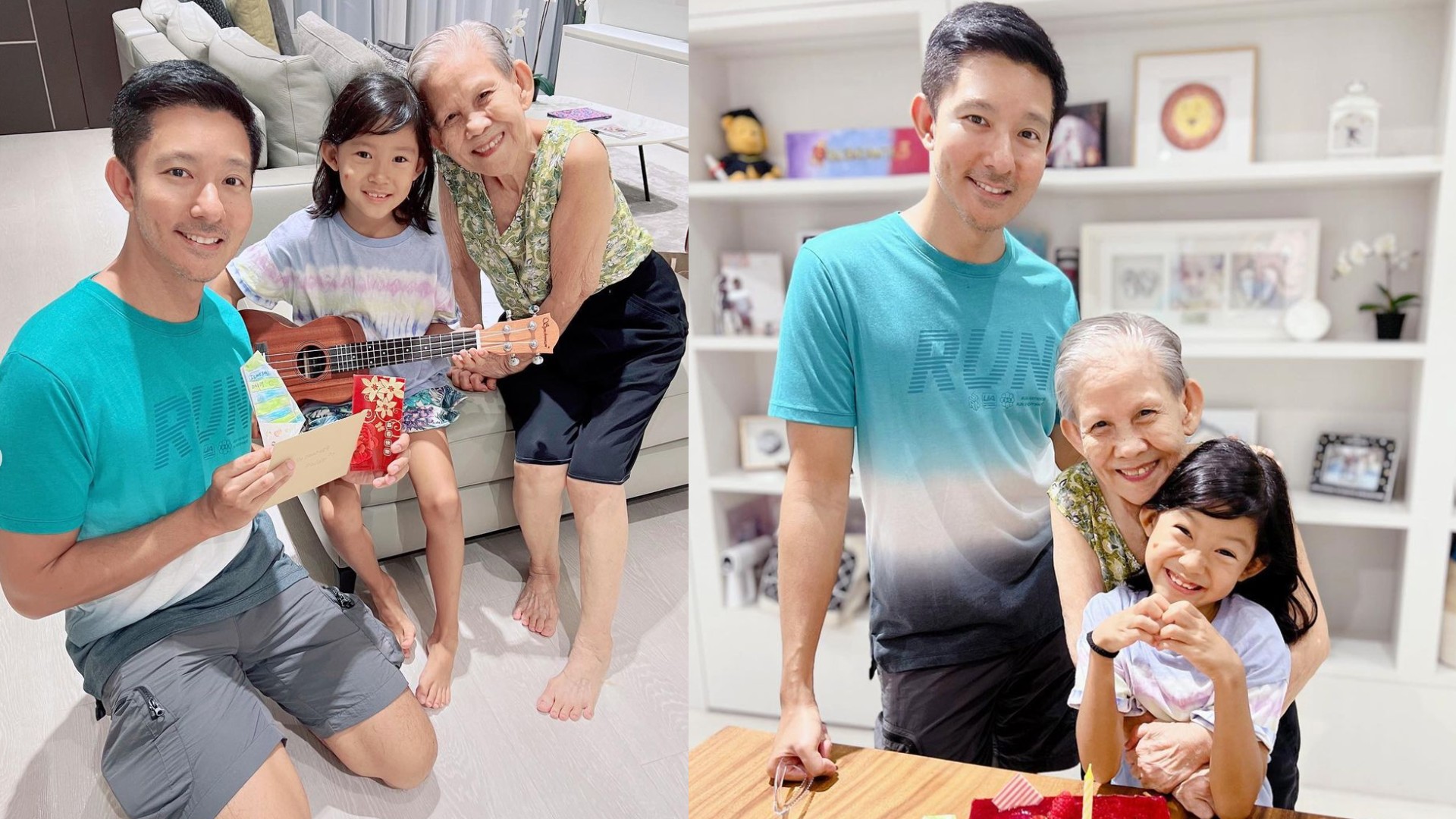 Leon, his mum, and his daughter, Harper
"The more independent I am, the more I want to think of ways to make my mum's life easier," said Leon, who's aware that his mum did not have it easy when she was younger.
He understood the challenges she faced when she married his father in the "'50s or '60s", as it wasn't "acceptable" to marry someone of mixed ethnicity back in the day. His mum is Singaporean Chinese, while his dad is of English, German and Japanese descent.
"Maybe in the end, they had some cultural differences they couldn't overcome, and they got a divorce. So my mum had it tough, and I understand her struggle, so my goal is to give her a good life," he said.
Leon used the money he earned from modelling to renovate their HDB flat, as it was "already in a shabby condition".

He revealed that his mum is still living in the same flat to this day as she cannot bear to part with his childhood home.
"I bought a condo for her, but she did not want to move from the place she watched us grow up in. She said she would stay there until she is not able to take care of herself anymore," said Leon.
That was when he realised that life isn't about "being successful" or "earning lots of money". Instead, what matters is being with the people he loves the most.
Photos: meWATCH, Leon Jay Williams/ Instagram