Liu Genghong so popular a live streamer now, his asking price for a 20-sec video is S$114,000
Enough as downpayment for a flat.
It's no secret that Taiwanese star Liu Genghong has been raking in the big bucks ever since his live streaming career in China took off during the pandemic.
And as his popularity continues to grow  — Genghong now has 70mil followers on Douyin compared to 22mil last April — his asking price is increasing as well.
In fact, the 50-year-old star, who's known for his fitness live streams with wife Vivi Wang, 45, is so expensive now.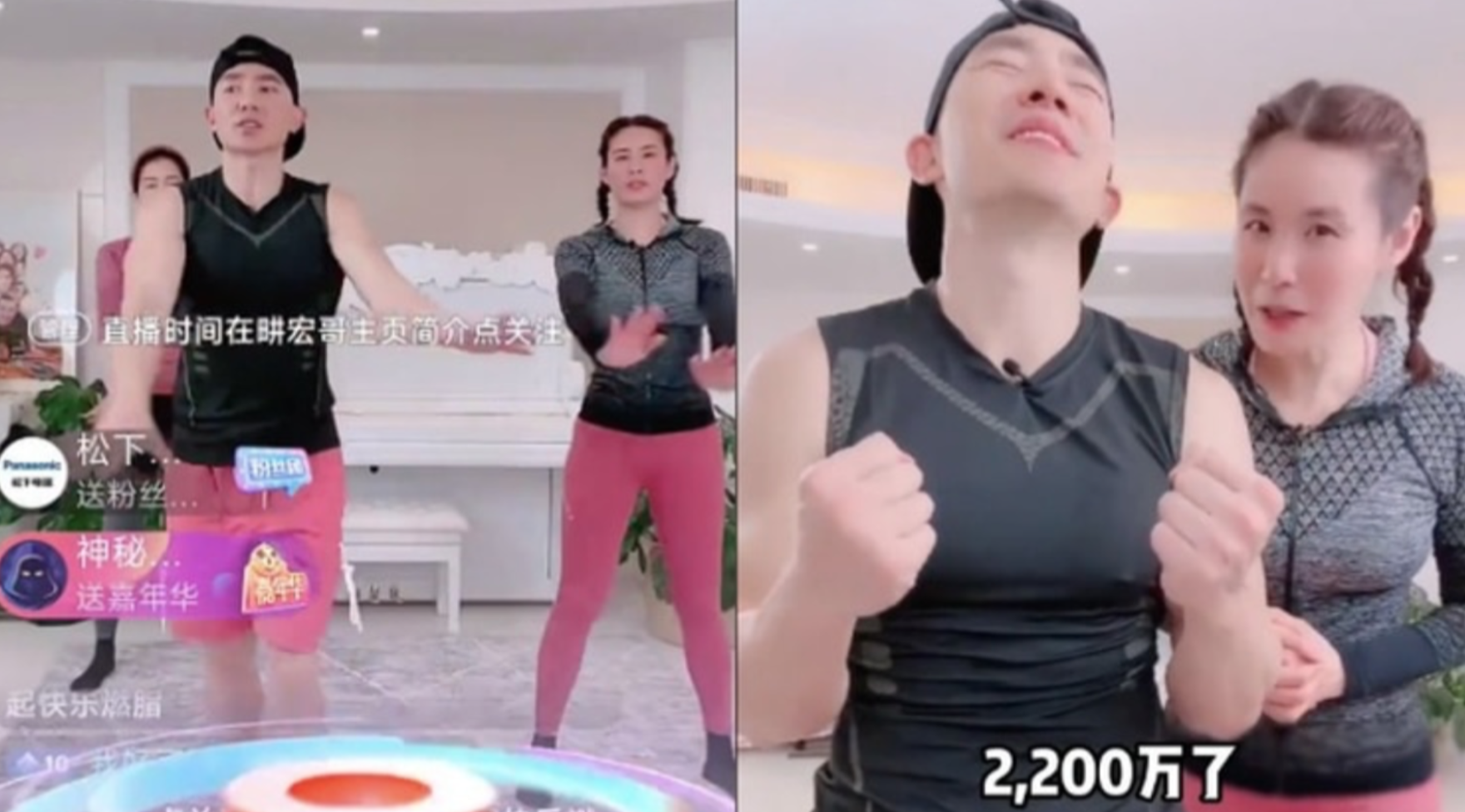 Genghong doing a fitness live stream with wife Vivi Wang
With the China 618 Shopping Festival approaching, it was recently revealed that Genghong's asking price for a 20-second video during that period is 600K yuan (S$114K). 
That means every second of his video will cost his clients 30K yuan (S$5.7K).
Unsurprisingly, the topic "Liu Genghong is asking for 600K yuan for a 20-second video" has gone viral on Chinese social media. 
In case you're wondering what warrants Genghong to set his price so high, A-list Chinese heartthrobs Xiao Zhan and Wang Yibo have about 16mil and 14mil followers on Douyin respectively, and their numbers definitely pale in comparison to Genghong's 70mil.
Since then, netizens have expressed their disgust at Genghong's astronomical asking price, with many saying he's undeserving of that amount. 
He does have his fair share of supporters though.

"At least he's transparent about his price, if you find him expensive you don't have to work with him," said one netizen. 
Photos: sinchew.my