Liu Ling Ling, Who Conceived Her Son Via Artificial Insemination At 50, Was Scolded By Her Doctors In Singapore & Malaysia For Wanting To Get Pregnant At That Age
The getai star, who is now 59, revealed the struggles of being an older mum and how she managed to keep her pregnancy a secret from even her mother in the latest episode of Hear U Out.
A decade ago, actress and getai star Liu Ling Ling became a mother. She was 50 then. She kept the pregnancy a secret and even after giving birth to her son, whom she named Caleb, would decline to talk about him or address the rumours surrounding his birth when asked by the media. And she would continue to do so until he was five.

These days, Ling Ling, who is now 59, no longer shies away from talking about Caleb.

In fact, in the latest episode of Hear U Out, Ling Ling, who has been married since 1996, opened up about her motherhood journey and the difficulties she faced trying to conceive a baby at that age. 
Ling Ling was 47 when it suddenly dawned on her that she had no kids.
"My younger sister gave birth to a baby, and she was treated like a queen by everyone. Her son got along really well with [my husband and I], because we love him a lot. We would buy him clothes when we went overseas and when he came over, my husband would [pretend] to be a horse for him to ride. He never wanted to go home," said Ling Ling, who added that her sister became jealous and eventually stopped her son from visiting them.
"I then told myself that my biggest responsibility was still to be a mum," said Ling Ling.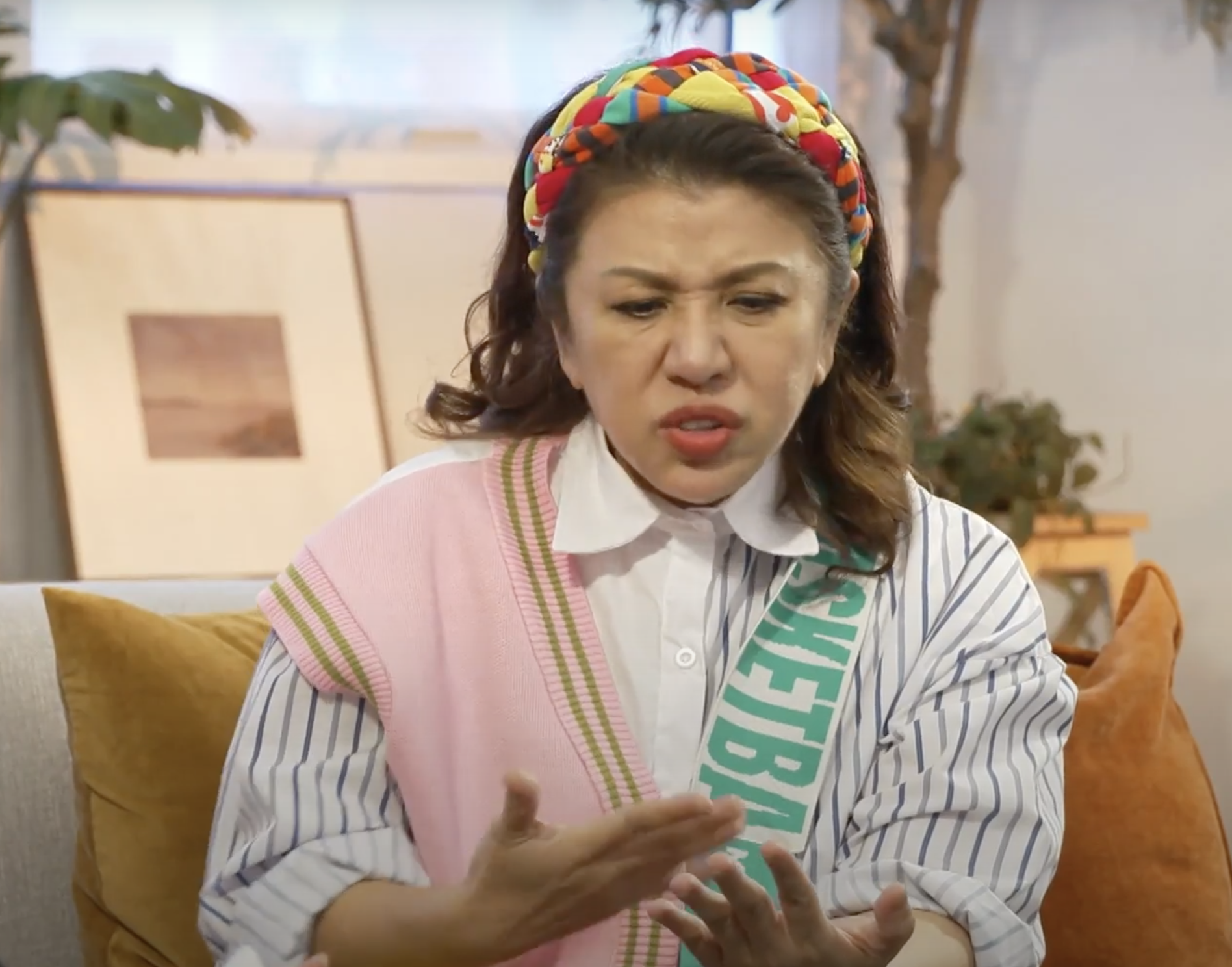 Ling Ling was chided by her doctors for trying to conceive at 50
She tried many methods to get pregnant and also consumed different medication, but they were all in vain. It was only after two years of trying that she decided to undergo In-Vitro Fertility (IVF) treatment.
She underwent the procedure eight times, but was still unable to conceive. Her doctor then told her that her only option was to be artificially inseminated.
"You were already at a 'dangerous' age, you never thought of giving up?" asked host Yifeng.
"Nope," answered Ling Ling, who went on to say that her first artificial insemination procedure was a success. "But I lost [the baby] really fast (at six weeks). The baby didn't have a heartbeat," she continued.
It was a tough period for Ling Ling as the miscarriage happened around the Hungry Ghost Festival. She was performing on stage the night she lost the baby.
According to Ling Ling, her face turned pale, and she was in a lot of pain when it happened. 
"During such a difficult time, [I] still had to go on stage to make people laugh and to perform. I felt extremely conflicted but I told myself that I had to be strong. That I couldn't give up, and I had to take care of my body ['cos] I wanted to try artificial insemination a second time," she recounted.
Ling Ling also only wore "A-line" dresses during performances as they hid her baby bump
Her husband was adamant that she not go through the procedure again. Ling Ling then called director Royston Tan, with whom she was working at that time, for advice.
He encouraged her to go for the artificial insemination procedure again, as he knew that her dream was to be a mum.
"Did the doctor not scold you [for wanting to get pregnant at that age]?" probed Yifeng.
Ling Ling nodded. "He did. Five to six months into my pregnancy, my doctor in Malaysia told me that I had to return to Singapore as he wasn't able to look after me anymore," she revealed. 
She was also chided by her Singapore doctor, who asked her why she "still wanted to give birth at 50".

Ling Ling shared that she also has high blood pressure, high cholesterol and high blood sugar, all of which made it even more dangerous for her to deliver a baby.
"I was very quiet during the first three months [of my pregnancy]. I would pray to the Gods every day and I would think of myself like I wasn't pregnant. I had to wake up at 5am every day for filming and it would end at 5pm. I would get a 15-minute rest in my car, and wake up again to go for Getai," revealed Ling Ling.
"No one knew I was pregnant. The last two weeks of my term, my legs were swollen. I bought something for my mum, but asked my husband to bring it up to her unit," she said, adding that she felt sad about having to keep the happy news from everyone.
Even when she was about to give birth, Ling Ling didn't want to let her family know.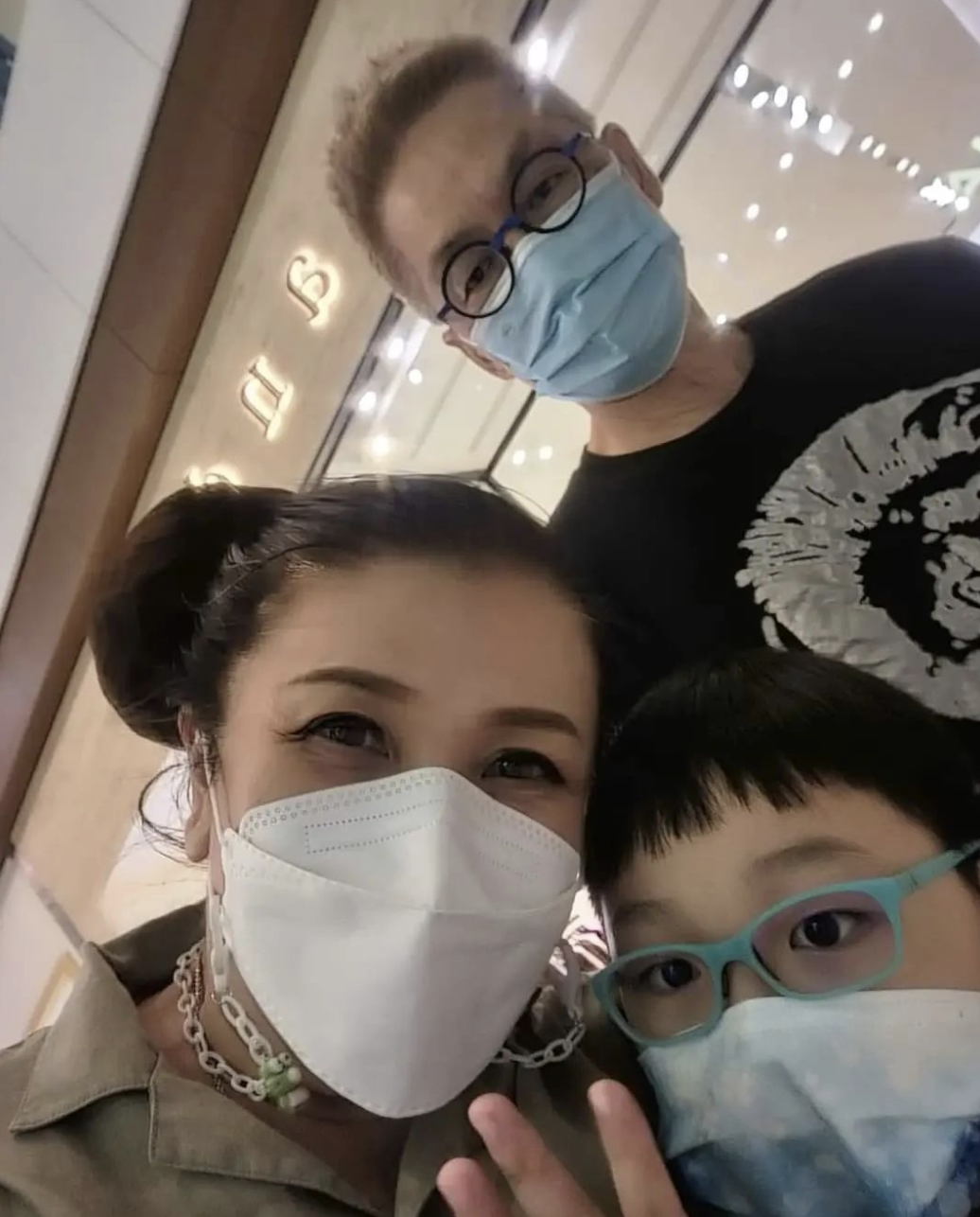 Ling Ling, her husband, and Caleb, who is nine this year
Her husband called her mother to let her know that Ling Ling had given birth only after the baby was delivered safely.
"Has your family ever held it against you? It's such a big thing, and it's so dangerous, yet you still didn't tell them," questioned Yifeng.
"My mum [did]. She scolded me [for wanting to] give birth at such an old age, and said that if I had told her about it, she would worry the entire time," said Ling Ling.
She then revealed her reason for wanting to keep her pregnancy a secret.

"I already had a miscarriage the first time. A getai auntie told me, "If you want to carry the baby to full term, you can't tell the whole world". I felt like she was my benefactor, and I had to honour what she said," shared Ling Ling, who added that she didn't want to take any chances with her pregnancy and would rather believe in superstition.
Ling Ling also revealed that she had observed the behaviour of pregnant women for two years. And when she became pregnant herself, was careful not to display any of those "common pregnant lady actions", thus she was able to keep her pregnancy a secret for so long.
Photos: Liu Ling Ling/ Instagram, meWATCH
To find out more about Ling Ling's relationship with her husband and how they first met, catch Hear U Out on meWATCH, or watch it below.