TikToker Gets Married In Hello Kitty-Themed Wedding Dress, Looks Utterly Miserable
Netizens say the bride and groom's outfits resemble pyjamas.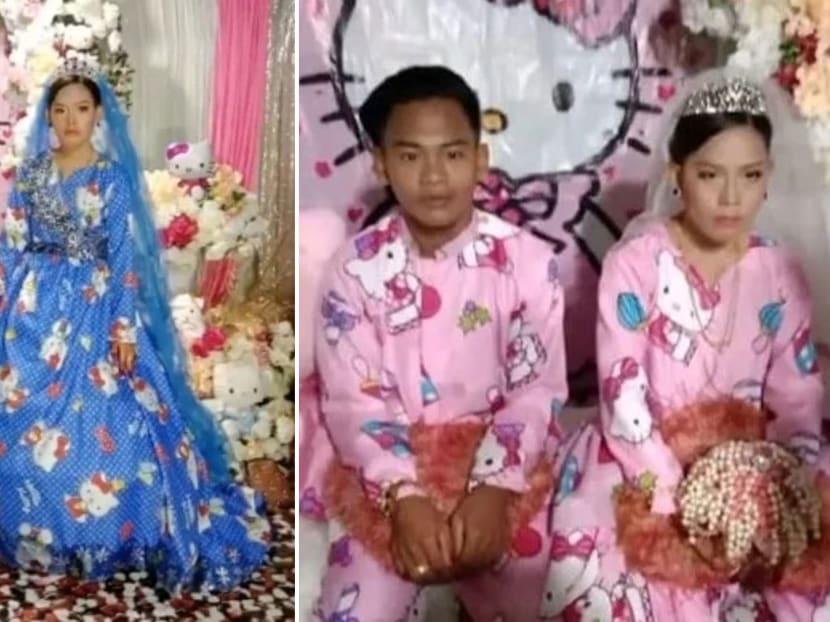 Unusual wedding themes are all the rage these days, and an Indonesian couple decided to go with Hello Kitty for their recent nuptials.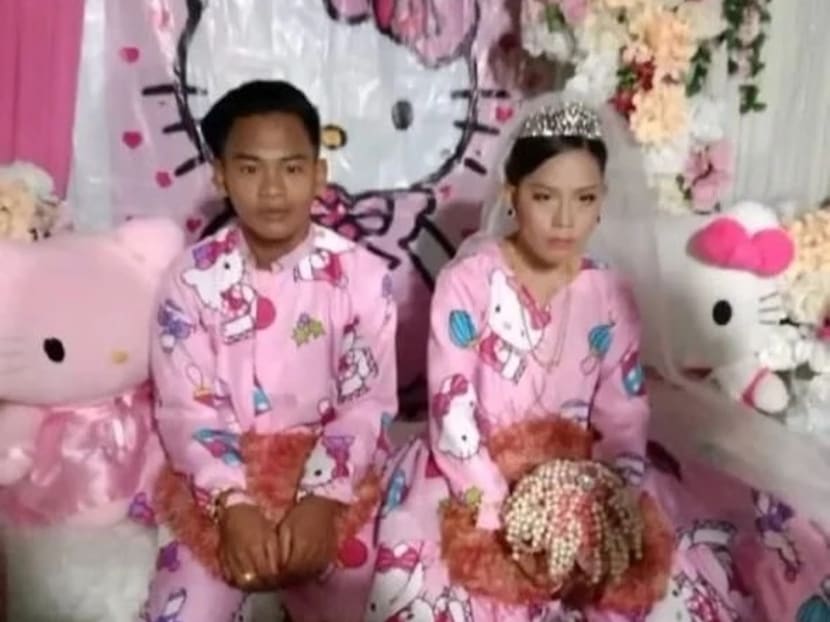 TikToker @sitifiyah99, who's apparently the bride, uploaded a video on May 25, 2021, of her wedding day. The video immediately went viral, attracting some 11 million views and almost 110,000 comments.

What caught the netizens' attention was the couple's matching Hello Kitty outfits, which included three wedding gowns and baju melayu, all made with pink and blue fabrics featuring the mouthless cat.

TikTok users quickly pointed out that the cartoonish ensembles look like pyjamas. "I want to sleep. I'm sorry, sis [crying-laughing emoji]," a netizen wrote.

While most people would be beaming on their big day, the bride did not smile and looked miserable throughout her wedding photoshoot. "She must be holding back her laughter," said a TikToker.

The couple had at least seven outfit changes for their photoshoot, which was held in an elaborately decorated floral setting with a Hello Kitty backdrop and giant plushies.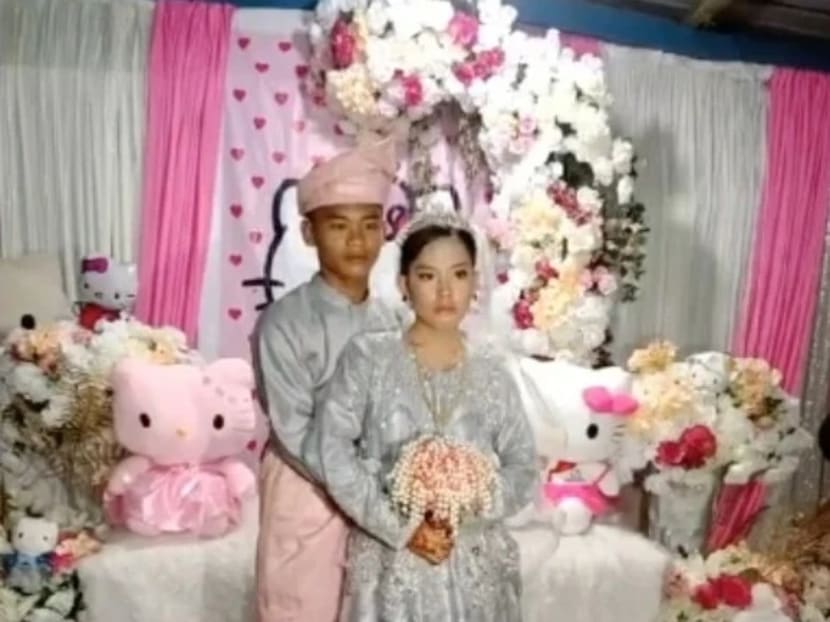 Even though husband-and-wife donned more traditional wedding costumes like a classic white gown and suit, and other fancy matching outfits in green, black and grey, the bride looked equally gloomy in the photos, dashing the netizens' theory that she was unhappy at being made to wear a Hello Kitty gown.

The viral TikTok video has since been removed by @sitifiyah99, who also deleted her account.

Photos: TikTok/ @sitifiyah99