This Week's Best-Dressed Local Stars: Sep 12-19
The most stylish celeb OOTDs of the week.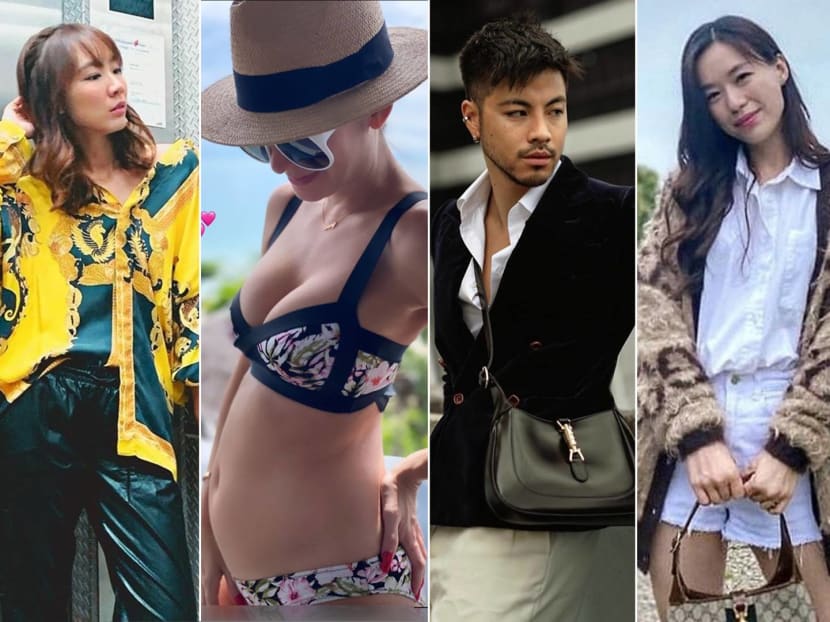 From stylish layering and traffic-stopping hues to tonal dressing and mood-boosting prints, Rebecca Lim, Julie Tan, Oon Shu An, Benjamin Kheng and Ase Wang led the way for the style set in the celebrity circuit this week.
The thing that we love about shorts suits is that they look sharp while keeping our bodies comfy. Don't wish to bear your midriff like what Cheryl did here? Then ditch the crop top and go for a plain tee.
Suits aren't just made for weekdays or formal occasions. Men can look great in them on weekends too, by switching to a velvet blazer and beige trousers. Like Benjamin, you can even leave the top buttons of your shirt undone if you wish to look extra suave and sexy.
Ase, who's expecting her first child, was enjoying a healthy dose of vitamin D outdoors this week. We can't help but feel envious of how gorgeous she looks in this summer print swim set. We'll pack something similar into our suitcases for our next beach vacay!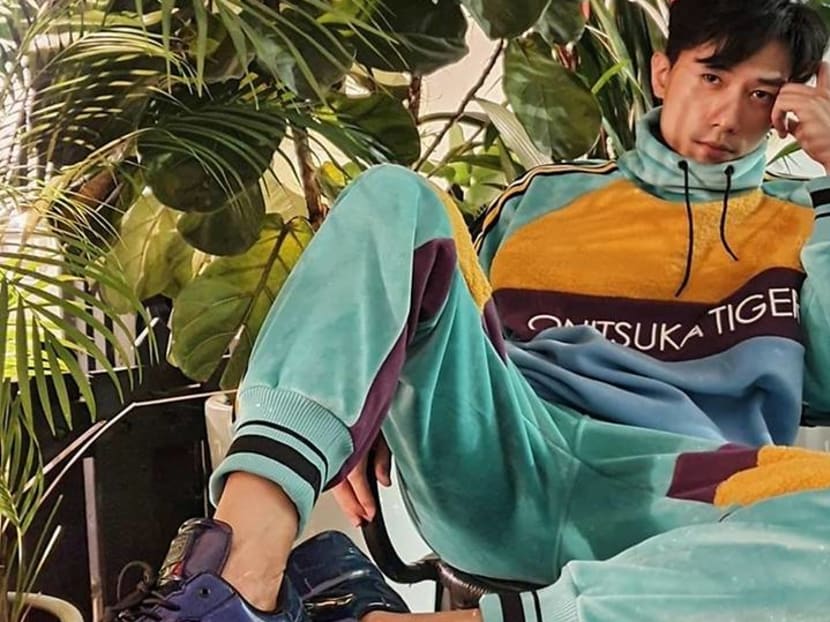 Desmond, who was spotted in a colour block tracksuit by Onitsuka Tiger, has inspired us to give the full tracksuit look a go. Not only is it comfy, it makes for a cool and effortless #WFH look too.

Wearing a bright and bold printed Versace shirt, Julie kept the rest of her getup pared down by opting for black pants and heeled boots — a smart style move to copy if you don't want to look too OTT.
Jeanette went for a strong and masculine look for a photoshoot, throwing on a black leather coat and fastening it with a black and gold belt for a cinched waist. How we wish we can look this fierce and try this look in Singapore too!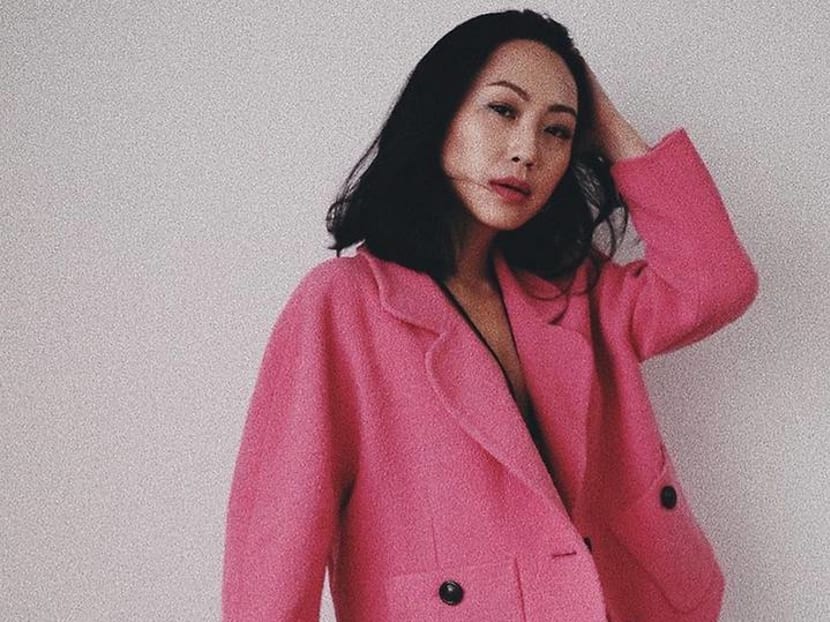 The oversized pink skirt suit on Shu An here, looks feminine, stylish and romantic. It even has a thigh-high slit on the skirt which comes in handy for showing off your toned legs from all the stay home workouts you've been doing.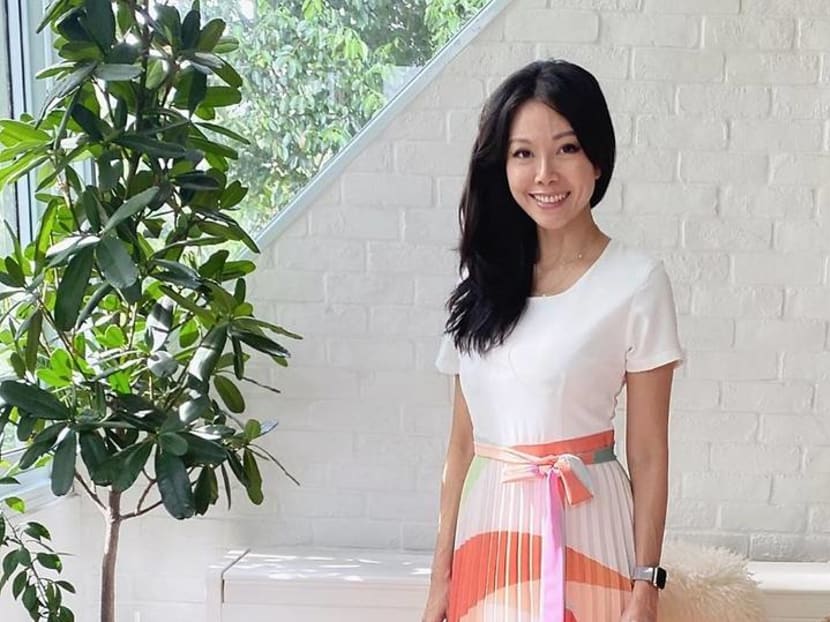 We'd never say no to a pretty pleated skirt and this one on Jamie, by Faire Belle, caught our eyes because of its vibrant and mood lifting prints. It's a super easy way to style up a simple tee.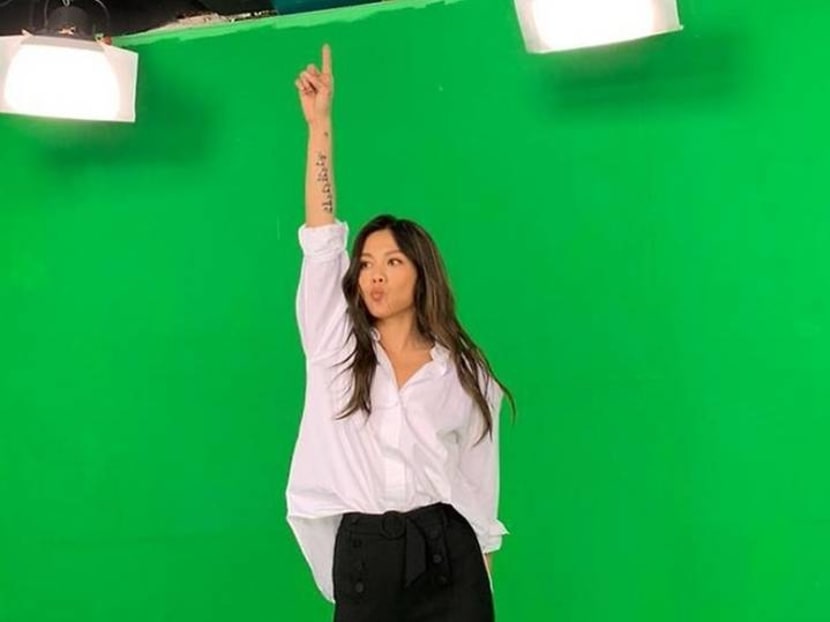 The trick to make oversized shirts look good is to pair it with high waist bottoms which will bless you with a more defined waist. Tanya's white button-down and slit pants reflect a business on top and party waist-down look that we love.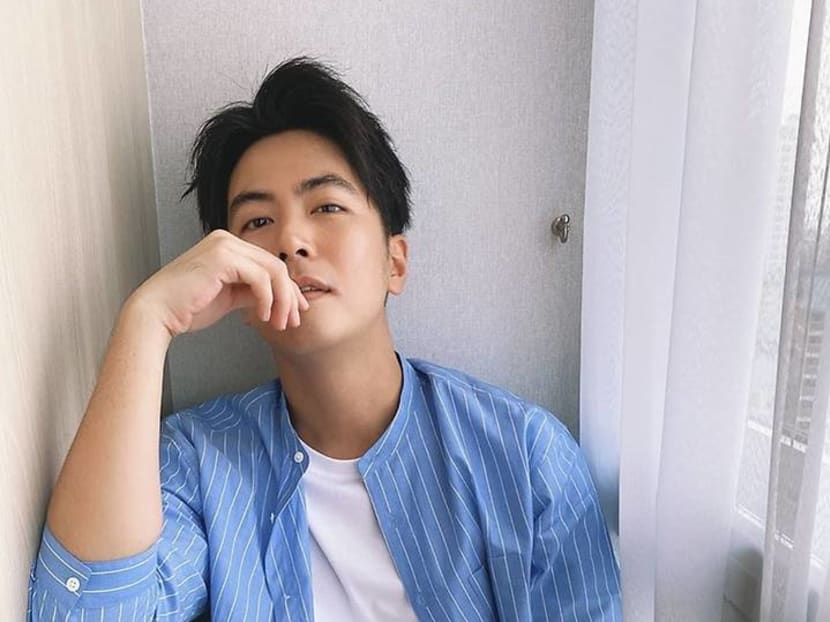 A simple tee and comfy shorts are your best friends when it comes to stay home outfits. A shirt, such as the striped version on Xu Bin, can make your look more polished — especially when you have no time to change for a Zoom meeting.
We love cardigans because of how easy we can put it on or take it off, depending on the weather. Rebecca picked a cosy, slouchy wool cardi by Gucci, featuring the fashion house's iconic GG pattern.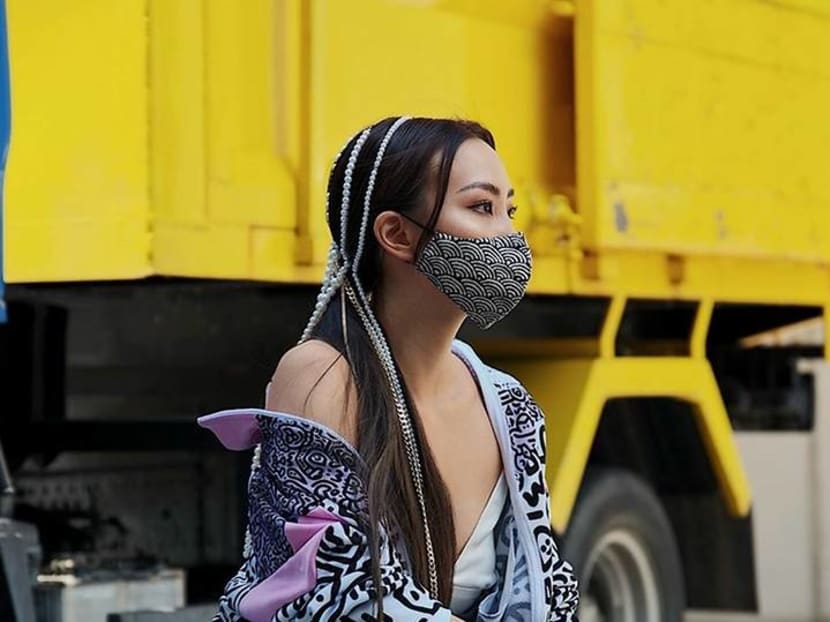 Sonia also embraced the athleisure trend this week, opting for a pair of trainers and sports jacket from the Puma x Mr Doodle MCS collection. The neon accents on her ensemble made her look extra fun and youthful.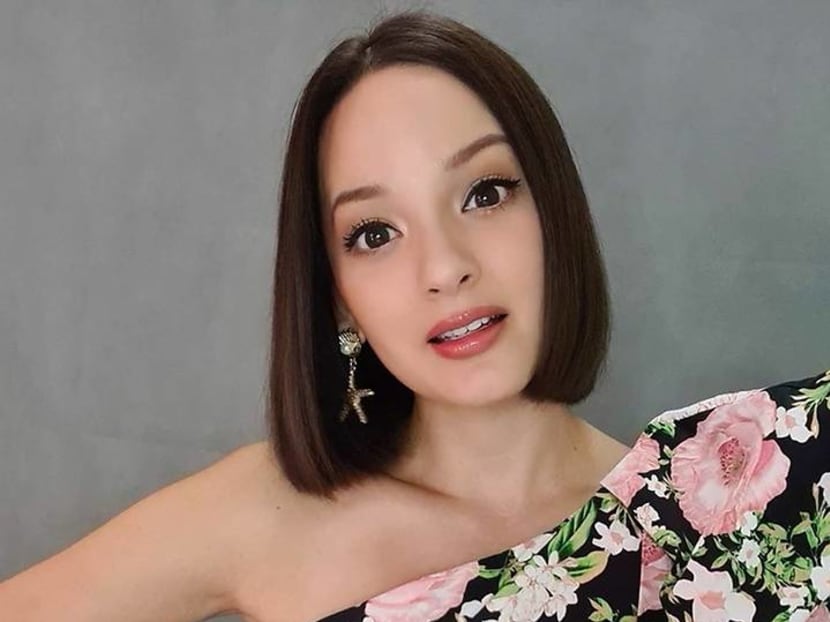 Some trends come and go but in our opinion, floral prints never go out of style. Go for oversized blooms to express the bold and fearless side of you.
We love how Edwin reached for a statement making chain necklace to complete his outfit, adding a dose of bad boy vibe to his otherwise preppy OOTD.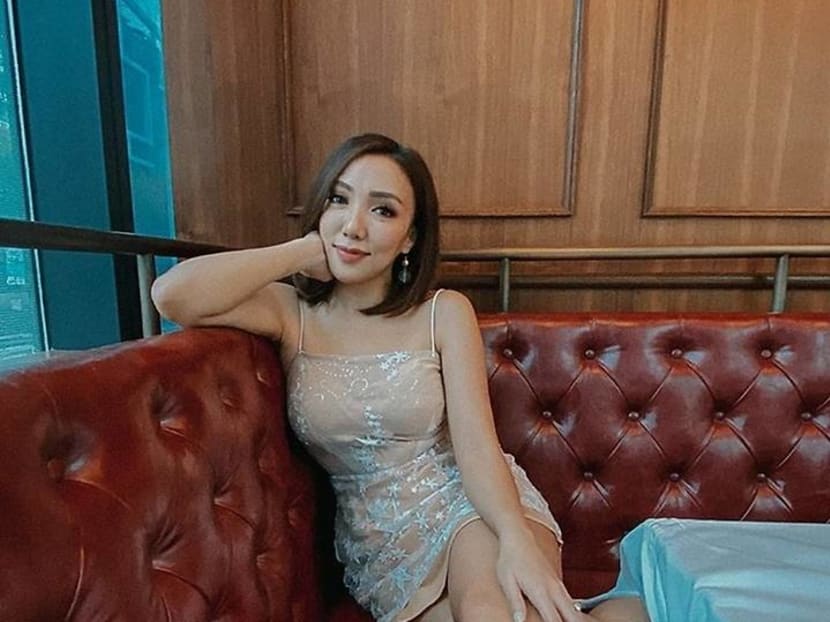 Party dresses may have taken a back seat in our wardrobes in the past few months so it feels especially fresh to see Jean decked out in a sparkly sleeveless number, looking ready to enjoy a fun and intimate gathering.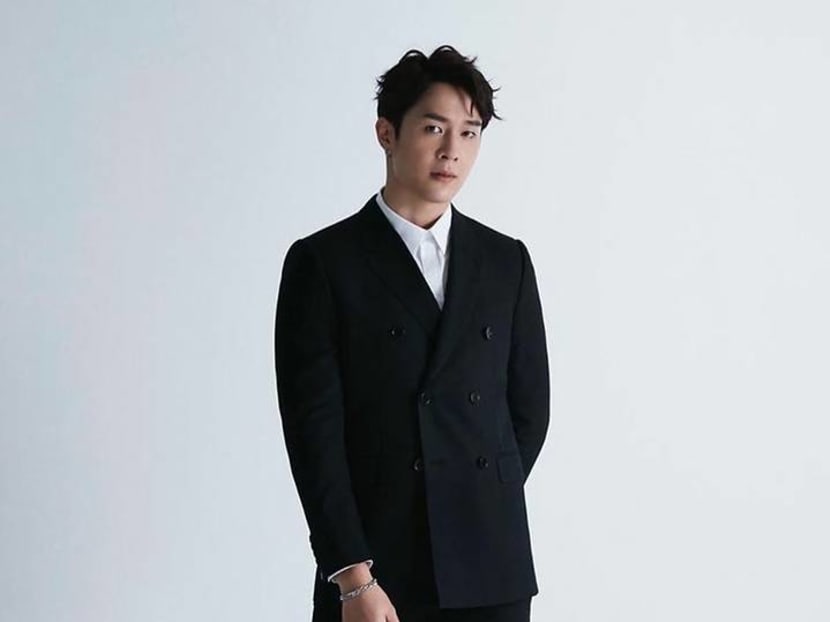 For the guys, a classic black suit is a wardrobe essential that can be worn altogether or separately. Tyler's double breasted suit by Celine here is a slim fit option that will never go out of style.
Dick is undoubtedly one of the best and most fashion-forward male dressers in town. This week, he gave us a lesson on how to style clashing prints by colour coordinating his pyjama-inspired shirt and relaxed pants.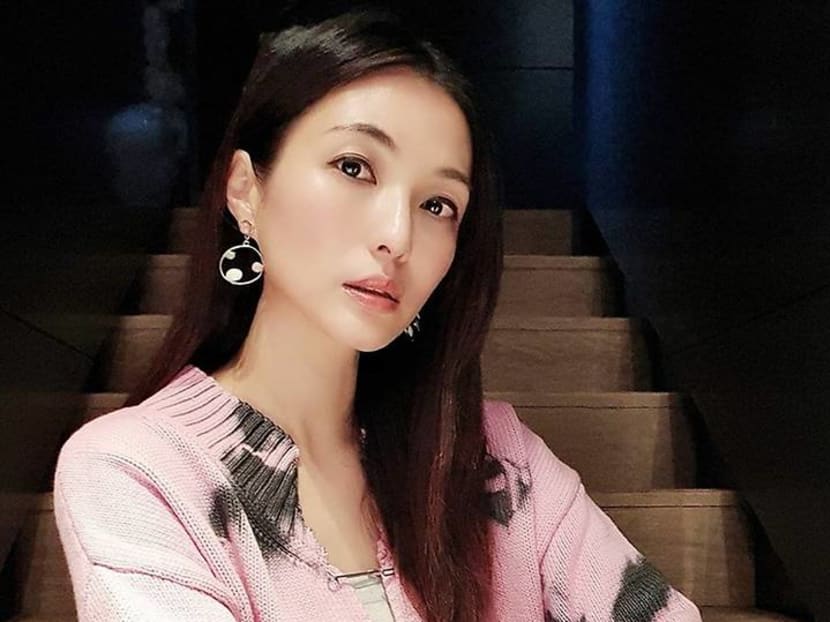 Here's another cool cardigan to add to shopping list. Vivian wore a cropped cardigan by local streetwear label, Shanghood. The design features safety pins as buttons, turning the cardigan into a an especially eye-catching one.
The classic black and white colour combo is a failsafe way to plan your outfit. But if that is starting to bore you out, give the black and blue pairing a go. The results can be surprisingly cool, calm and collected — just like how Xiuhuan looked here.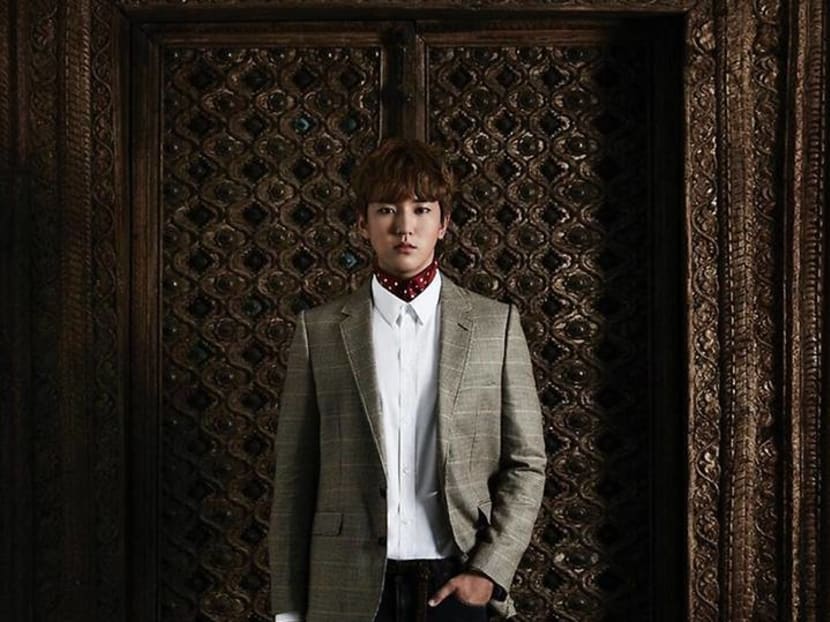 Guys who're wary of OTT ensembles but still want to look fun when dressing up can follow what Star Search 2019 finalist Siming did here. Take baby steps and pick a neckerchief in playful polka dots to freshen up and add interest to a smart casual ensemble.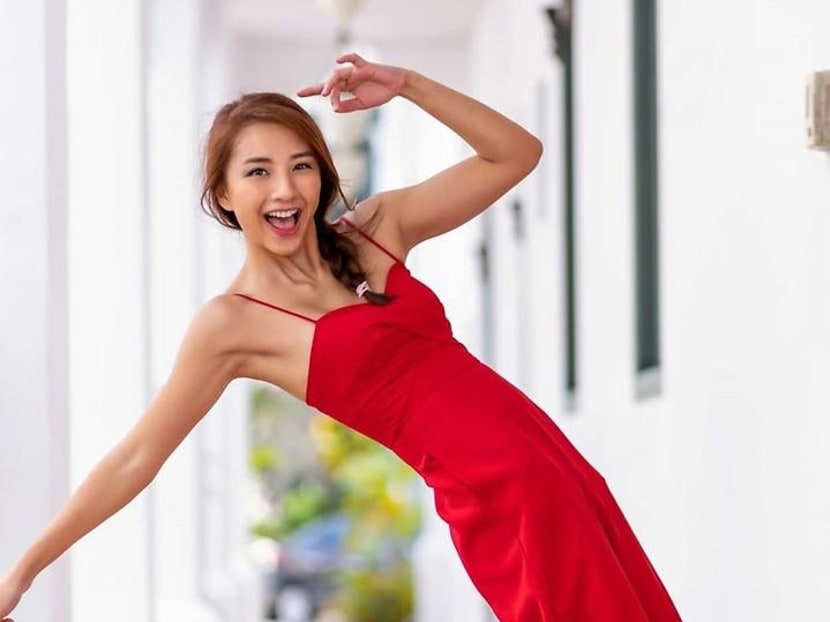 We don't encourage you to try Vanessa's gravity-defying pose here because of how tough it looks. But we urge you to give this cheery, bold red jumpsuit a go — especially when you're looking to freshen up your look. Style it with sporty sneakers to complete your weekend getup.
Layering for the warm weather in Singapore is difficult but not entirely impossible. Take the style cue from Yifeng, who opted for a cropped, polka dot vest to layer over a white blouse and jeans combo.