18 Fun Things To Do At Johor Bahru's Latest & Largest Mid Valley Southkey Mall
It takes an entire day to explore the massive mall.
There's a very long weekend coming up this National Day — if you're thinking of taking the opportunity to check out the new Mid Valley Southkey mall in Johor Bahru, here's the 8days.sg guide to the sprawling complex (trust us, you'll need it).

For those who're still unfamiliar with this new mall, here's a refresher: the Mid Valley Southkey is JB's largest integrated shopping mall which is modelled after the popular, swish Mid Valley Megamall in Kuala Lumpur.

Other than retail, the 2.5 mil sqft development will also include "international class hotels and high-end residences" that will be built over the next decade. To reflect the development's atas aspirations, the mall's tenants are also more luxurious than, say, the nearby R&F Mall, which opened earlier this year.

We traipsed to Mid Valley Southkey on a weekday afternoon in June for some exploring. It's located pretty near JB's CIQ customs checkpoint; just a 10 minutes' Grab ride away (we paid RM8, or S$2.60, for our fare without any surge charge). Good news: the majority of the mall's tenants are already open for business, unlike our previous dismal experiences at Capital 21 mall and R&F Mall.
Or you can take a shuttle bus service from JB Sentral (where the CIQ checkpoint is) to the mall for just RM1 (S$0.30) per pax, one way.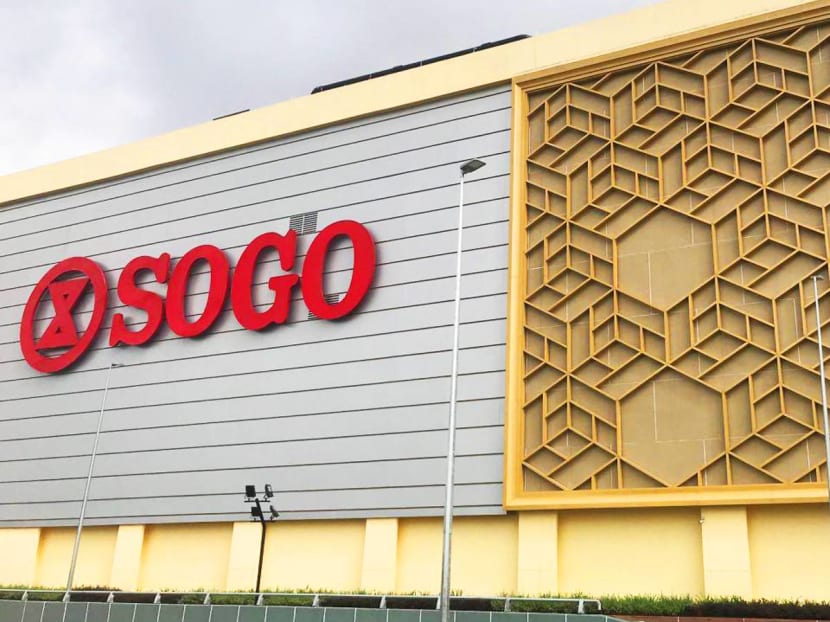 The boxy, bright yellow structure stands out even against a gloomy grey sky that's threatening to pour. It's adorned with a gigantic logo of its anchor tenant, Japanese departmental store Sogo.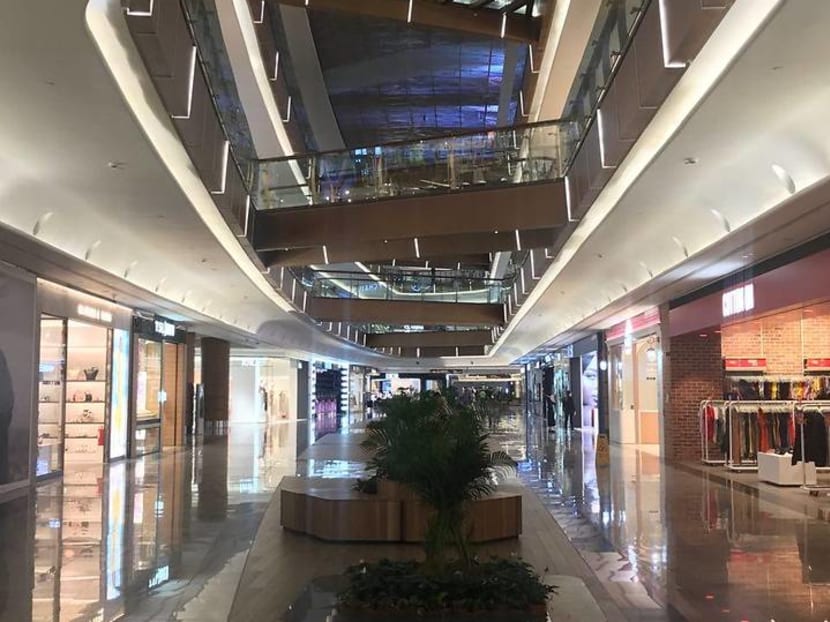 What we found out from our mall jaunt: there's a lot to take in at this new spot, so much so that we reckon you'd need almost an entire day to finish exploring the massive space. In terms of look and feel, it's a combination of Ion Orchard and Vivocity, with strong air-con, scented circular walkways and shops lined up in sweeping arcs. But size-wise, we estimate it's about the same size as Ion Orchard.

Here's our list of 18 things to do at the mall, even if your whole squad has very diverse interests.

Where to shop ​​​​​​​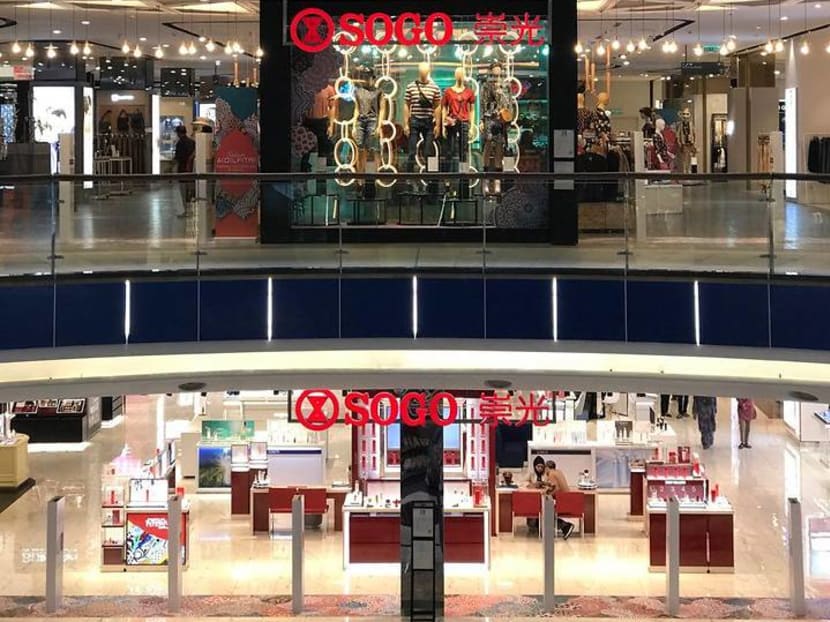 For Singaporeans who miss shopping at Japanese departmental store Sogo (it left our local market in 2000 due to its parent company's financial woes), there's now a Sogo near...ish to you, at this JB mall. Sogo Malaysia has two other outlets in Kuala Lumpur, and recently opened a three-storey branch in JB.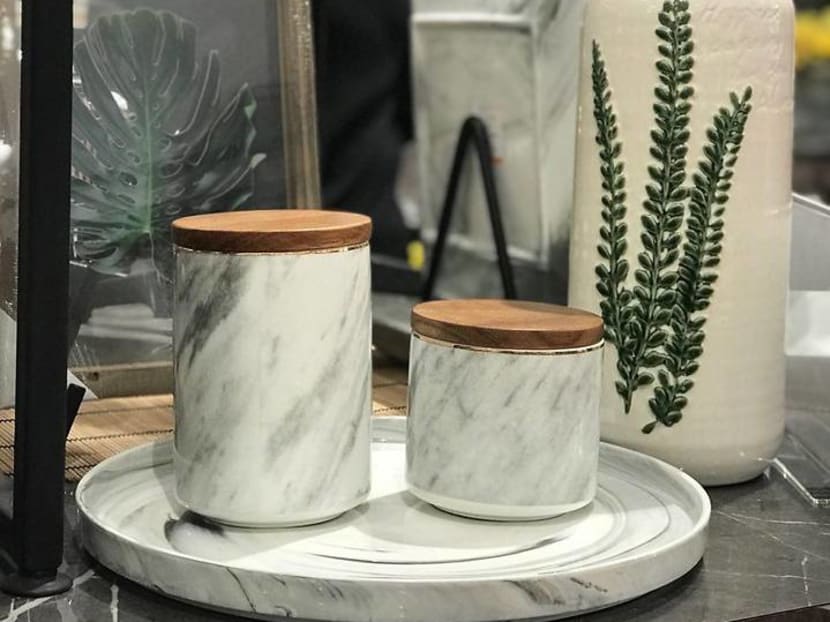 Collecting keys to your new BTO soon and need to dress up your crib with budget-friendly hipster ornaments? We had fun browsing Sogo's homeware section, which reminds us of the (pricier) elegant homeware departments at Tangs and Robinsons, except the merch here is about one-third to half the price of Singapore (thanks, Sing dollar-ringgit exchange rate).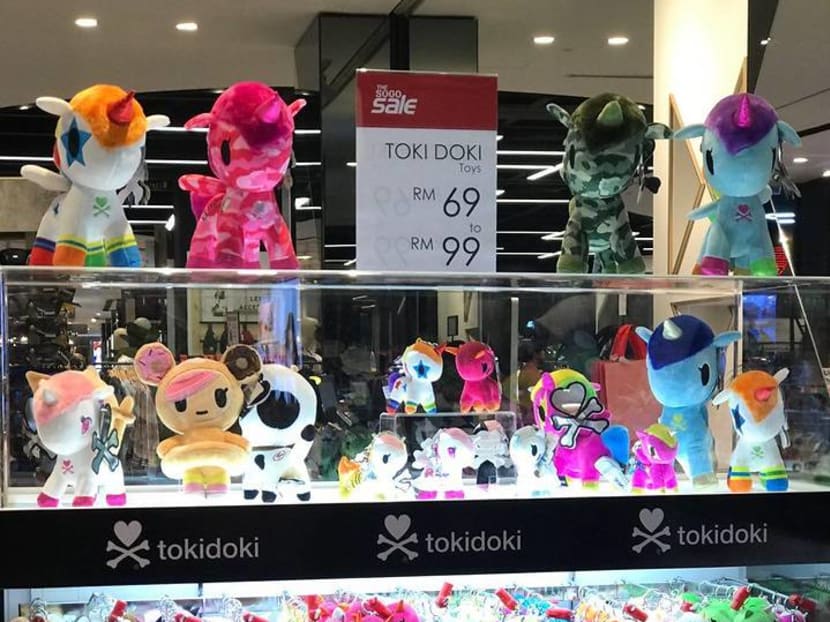 There's also a dedicated kiosk for cutesy LA label Tokidoki, selling everything from their kawaii plushies to themed clothing.
Remember Singaporean fashion label M)phosis? The brand disappeared from our shores in the mid-noughties, but made a comeback last year. Their affordable clothing and accessories are now stocked at Sogo JB too.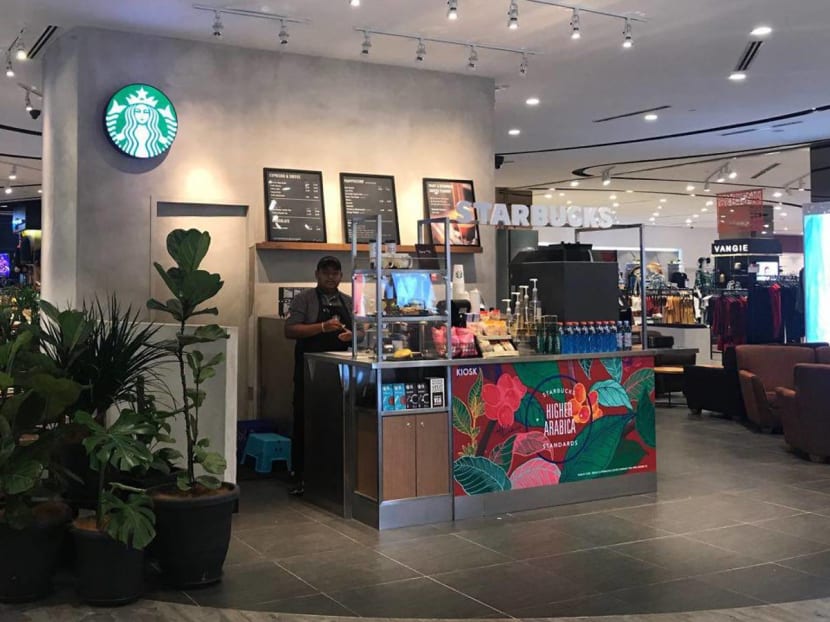 Sogo also boasts its own Starbucks on the third level, where you can grab a cuppa and rest your tired feet from all that shopping.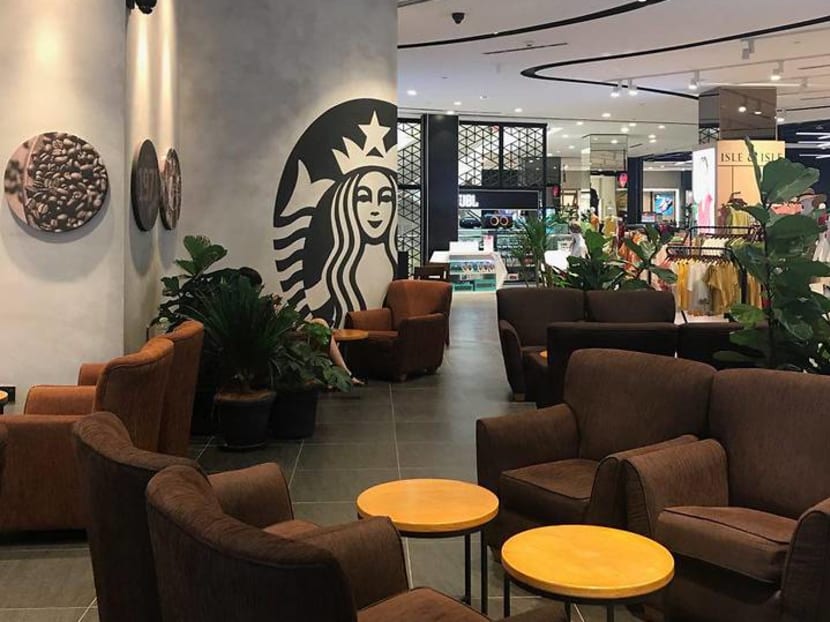 It also offers plenty of boyfriend couches, er, we mean seats, for the sleepy guys getting cranky from waiting for shopping sprees to be done.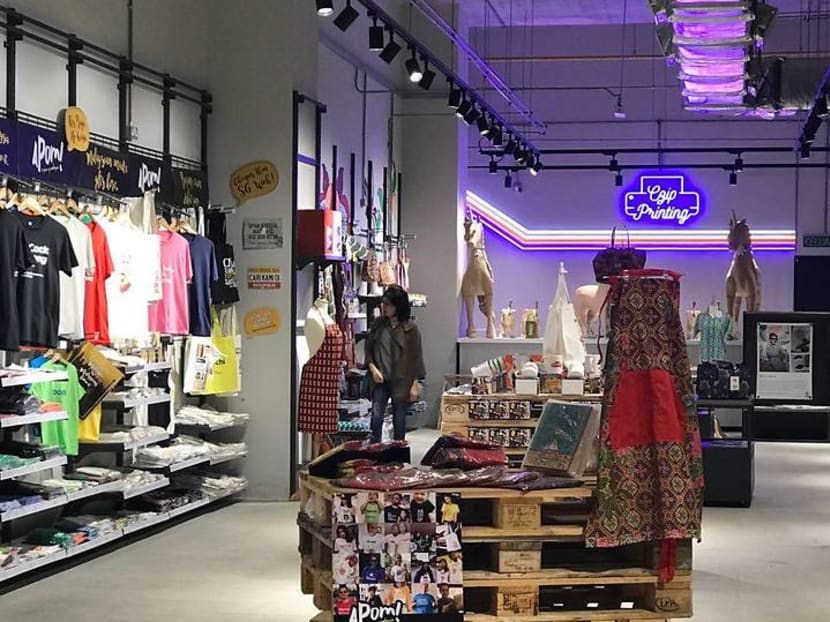 At art supplies store Czip Lee (Malaysia's version of Art Friend), we found parody T-shirts from Malaysian label Apom.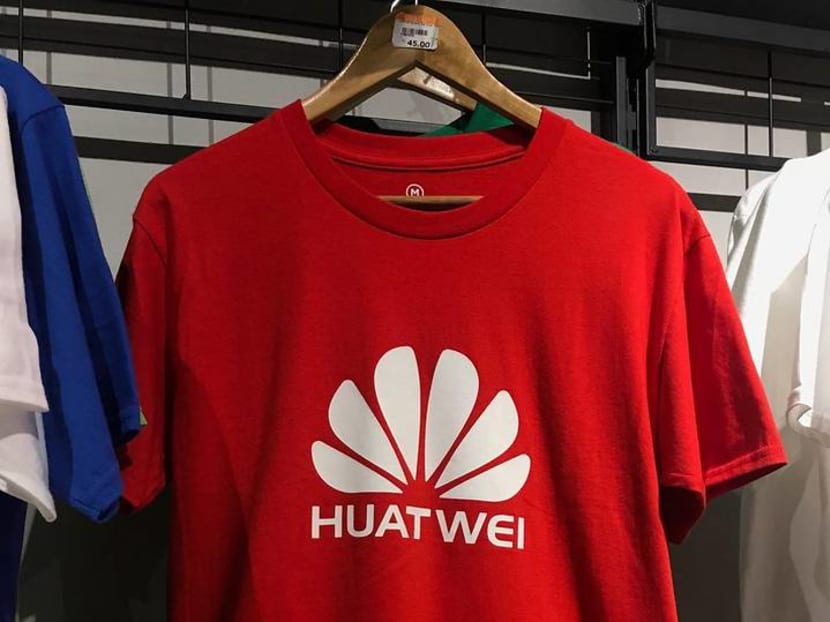 Like this 'Huatwei' T-shirt in huat red with Huawei's logo, and 'Canlah' reworked into Canon's logo. There's also a Disneyland logo tee, except it proudly states 'Bolehland'. Wonderful souvenir for folks venturing to JB for the first time.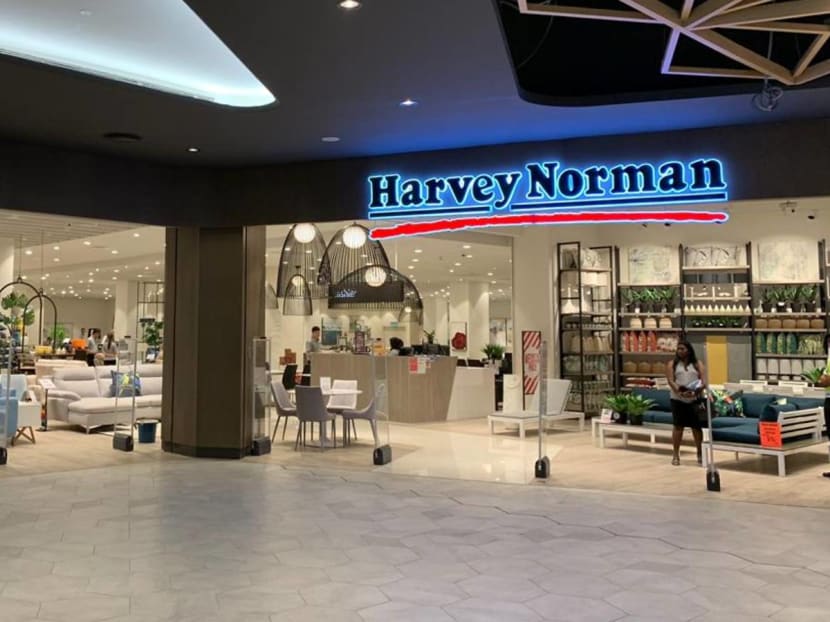 The Sing dollar-ringgit exchange rate also mean it's more worth it for you to make big ticket purchases like TVs, cameras and furniture in JB. The Mid Valley Southkey mall also boasts a spanking new Harvey Norman Superstore, the first of its kind in JB, which offers everything from electronics to furniture to bed linen. As part of its official opening celebrations from July 26 to 28, the store is offering exclusive in-store discounts for its merch as well as a RM1 lucky draw, where customers who spent at least RM300 in a single receipt get a chance to purchase selected products at RM1.
Altogether now, Muji fans: wheeee. The Muji outlet was still under renovation when we visited, but it looks like a moderately-sized space.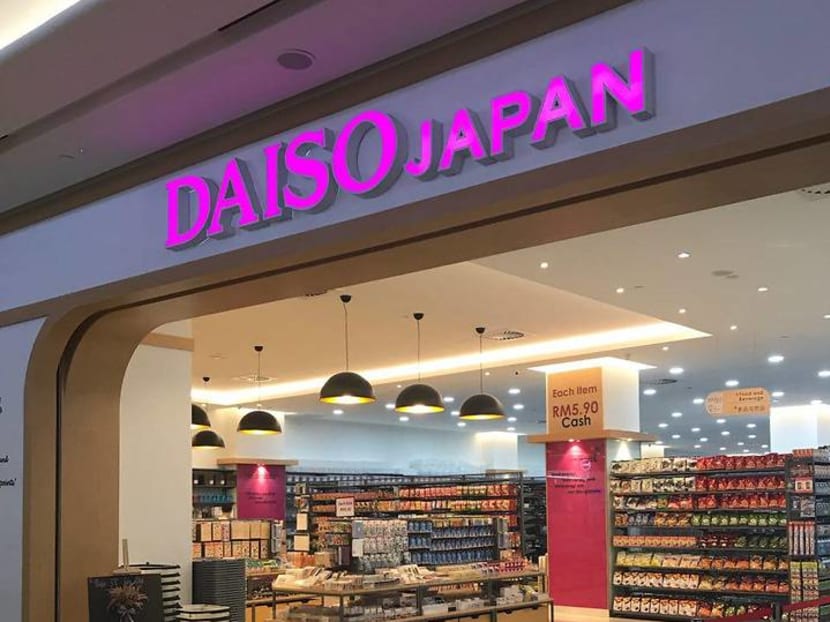 The Daiso here is massive… and deserted during our visit. Unlike the chaotic outlets in Singapore, this Daiso branch is neatly stocked and spacious.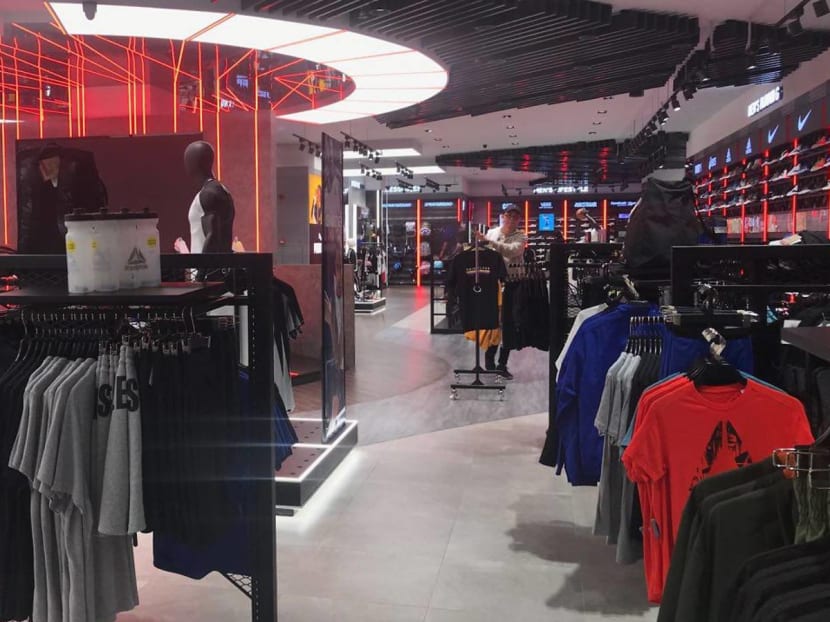 Perhaps due to the current Hypebeast trend, there are at least four sportwear and sneaker shops here, including the usual suspects like JD Sports, Royal Sporting House and World of Sports (pictured). The decor is also pretty cool, so have fun trying on sneakers here.
There's a Coach boutique selling pretty much the same selection as what you'd get in Singapore boutiques, except we reckon it might be slighty cheaper here due to the exchange rate. And Michael Kors and Kate Spade stores to round off the 'masstige' brand offerings in this mall.

Relaxation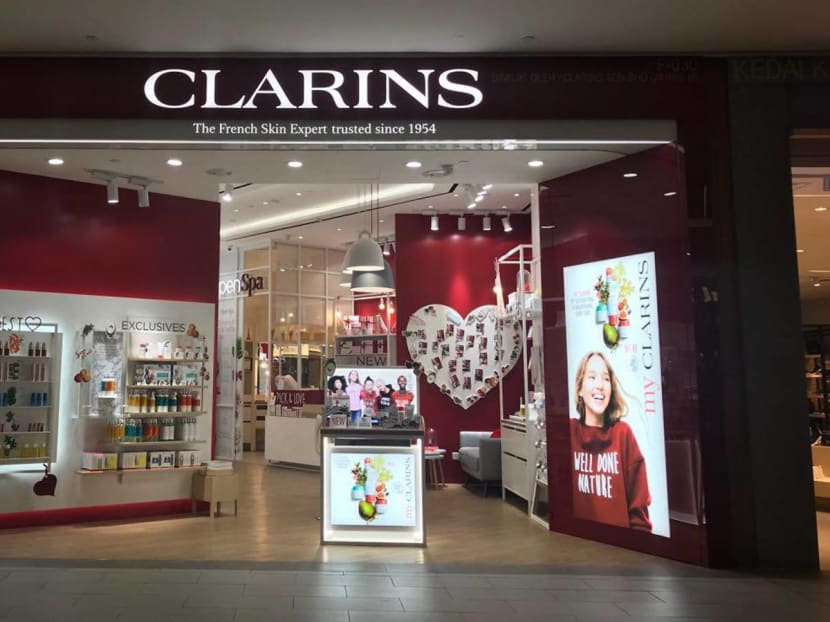 French beauty brand Clarins has a boutique here offering 'express' 30-minute pampering facials at RM80 (S$26) per session. For price comparison, the same session in Singapore costs $38. So it's a pretty good deal.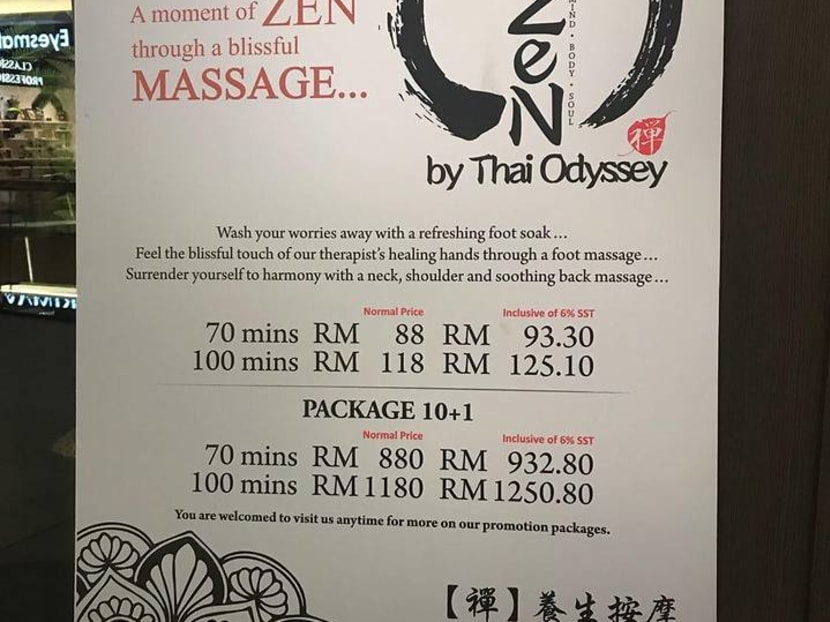 Need a midday nap? Ubiquitous Malaysian mall massage chain Thai Odyssey has a swanky spa here called Zen. It offers a promotional price for a 70-minute foot massage at RM93.30 (about S$31), which comes with a neck and back massage.

Play ​​​​​​​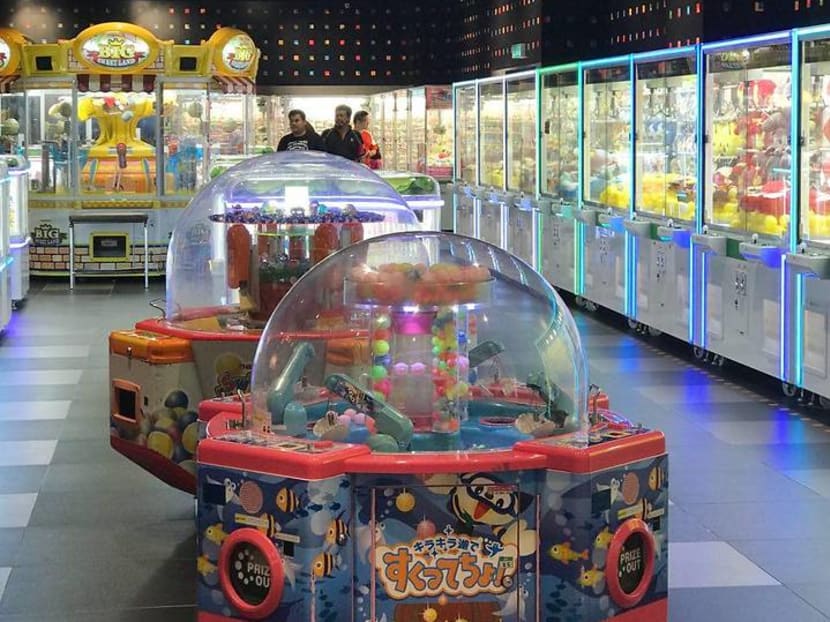 There's a huge arcade with a corner dedicated to claw-catching machines.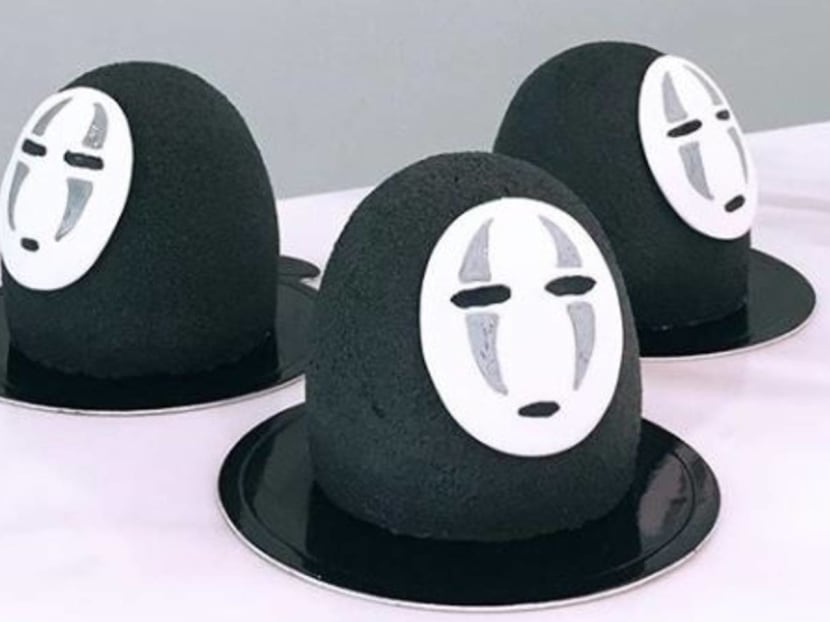 We spotted these adorable cakes made in the likeness of Japanese animated film Spirited Away's ghostly character No-Face, at Hato Patisserie & Cafe.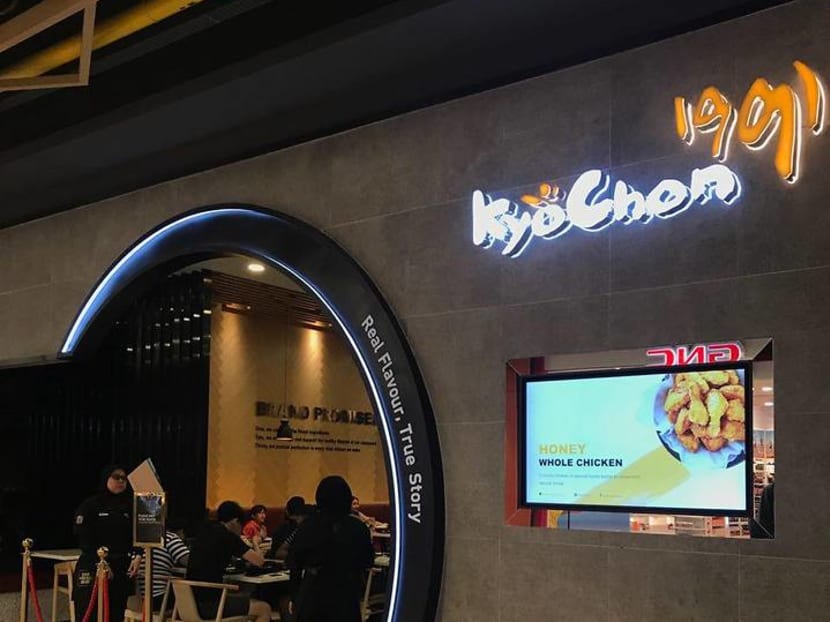 Famous Korean fried chicken chain Kyochon has an outlet here. We've tried the excellent Kyochon in Seoul, and tucked into lunch excitedly here. But unlike the succulent, delicious fried chook that we practically inhaled a whole platter of in Korea, the chicken wings and drumlets here are pretty puny, and not as tasty. Aw.
We think nobody's queuing for A&W in JB. We think lah.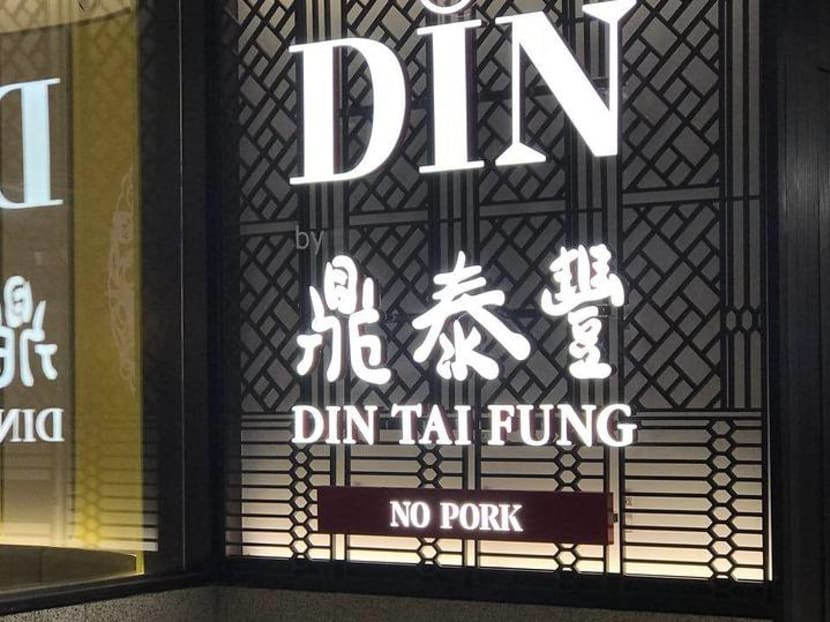 Everyone can enjoy xiao long baos!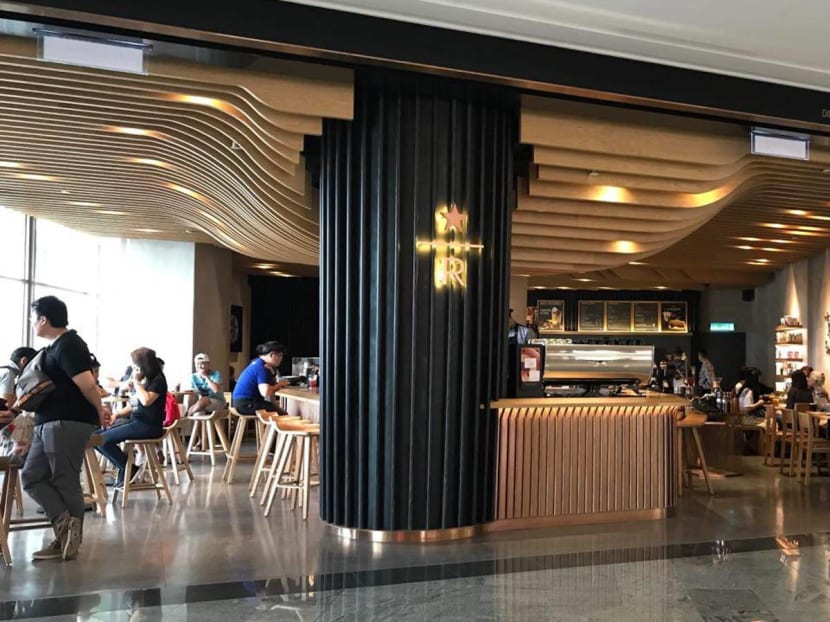 You'd pay less than the $7 you would for a coffee at Starbucks in Singapore, but the decor is just as swish.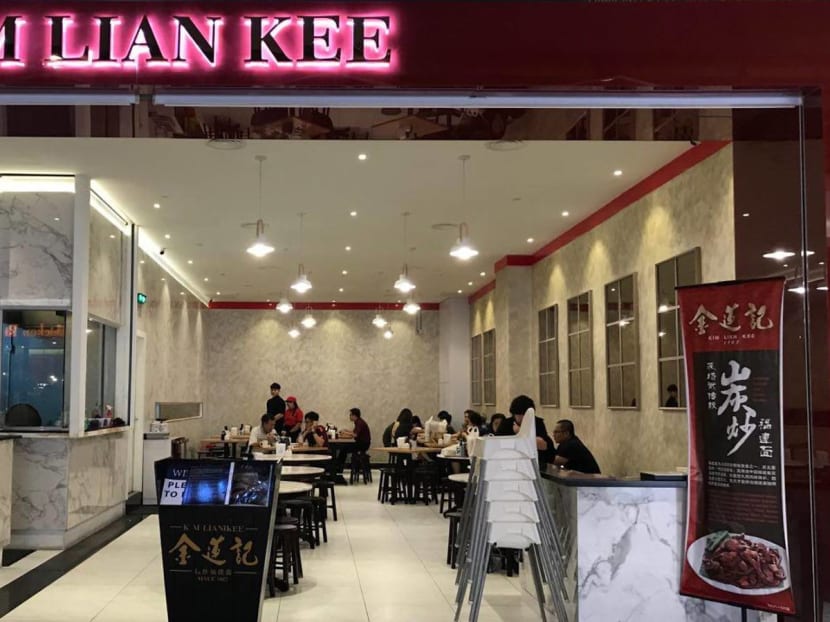 Kuala Lumpur's Petaling Street Hokkien mee eatery, Kim Lian Kee, has a dine-in outlet here serving their famous charcoal-fired stir-fried Hokkien Mee. Unlike Singapore-style Hokkien mee with thick yellow noodles and bee hoon fried with a prawn broth, this KL-style Hokkien mee is cooked with copious amounts of dark soy sauce.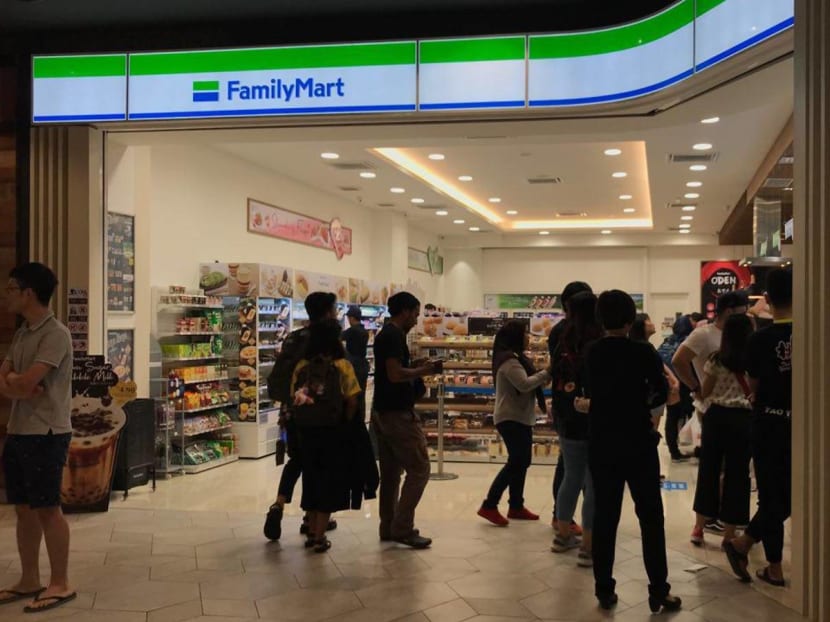 The Familymart outlet here offers their wildly popular Brown Sugar Bubble Milk, though it was sold out when we dropped by. Boo. However, the staff tells us that there's a higher chance of getting your paws on a cup if you come by "early, before 2pm".
Chi-Gui Mala Hot Pot is possibly the fanciest steamboat restaurant we've ever stepped into. It looks like an upscale Chinese restaurant, with cosy tables for groups to tuck into their specialty, mala hotpot. So you can sweat in an un-glam manner, but at least your glam setting makes up for it.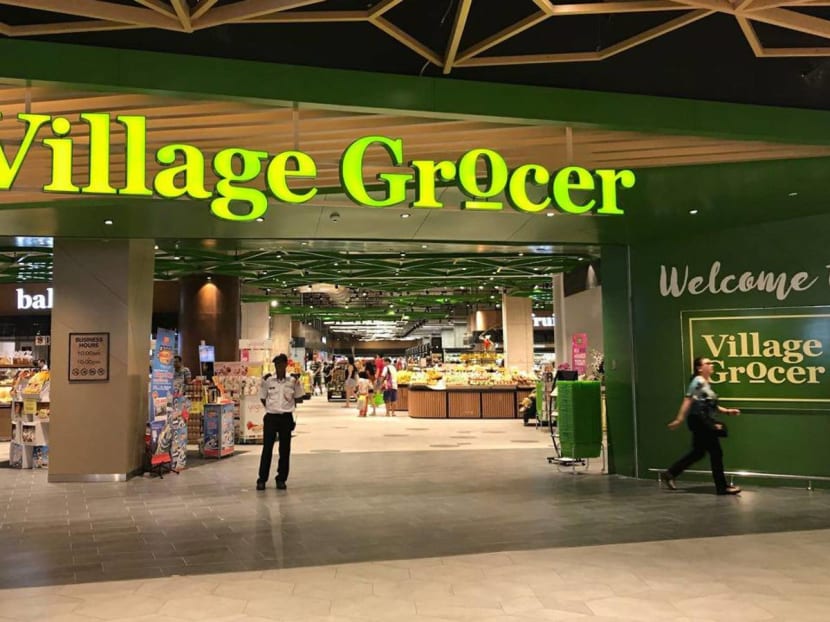 There's a gigantic Village Grocer in the mall, which offers all the cheap groceries your car can carry back to Singapore. That's pretty much why Singaporeans love JB, right?

Mid Valley Southkey Mall, Jalan Bakar Batu, Southkey, 81100 Johor Bahru, Johor. Open daily 10am-10pm. www.midvalleysouthkey.com.
PHOTOS: YIP JIEYING
VIDEO: PYRON TAN