Toppen Mall Is Johor Bahru's Newest Megamall. Here's What You Need To Know Before You Go
We visit Johor Bahru's latest megamall to find out if it lives up to the hype.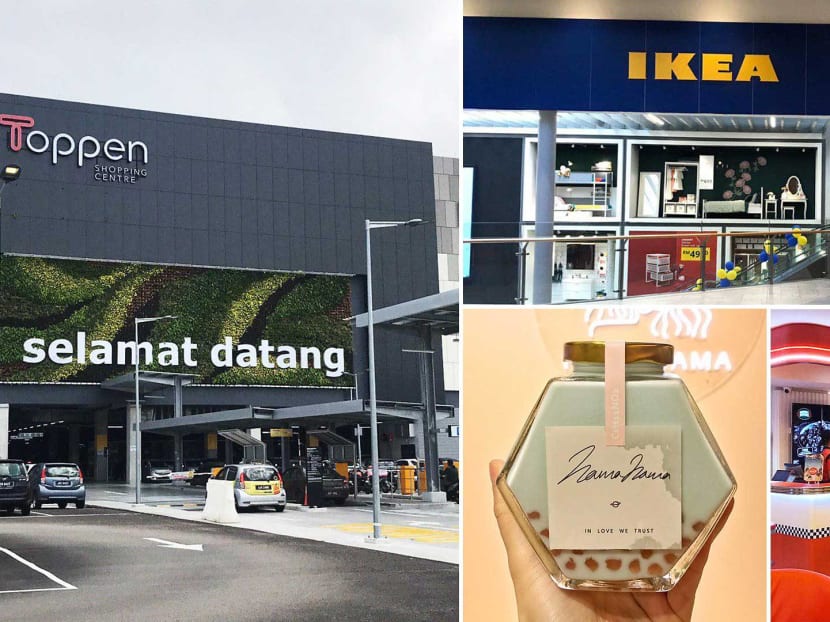 Ikea and shopping go together like, er, brown sugar and bubble tea. Which is what Johor Bahru's latest mall, Toppen Shopping Centre, is all about. The 1.25mil sq ft megamall opened on November 13, and is connected to Ikea Tebrau, JB's biggest Ikea outlet.

It is owned and run by the Swedish furniture giant, who named the mall 'Toppen' after the Swedish word for 'best'. Other than retail shops, the mall also boasts an e-sports gaming centre called The Pantheon, plus a rooftop space with a garden, kids' water playground, skate park, and rock-climbing walls. If you're planning to catch Ip Man 4, there's a state-of-the-art cinema with speaker-embedded seats too.

hit-and-miss JB malls
opening in recent years and crazy Causeway traffic, is Toppen worth your time, effort and sanity to get to?
8days.sg
checks out the new shopping centre and tell you. Read all about our experience below.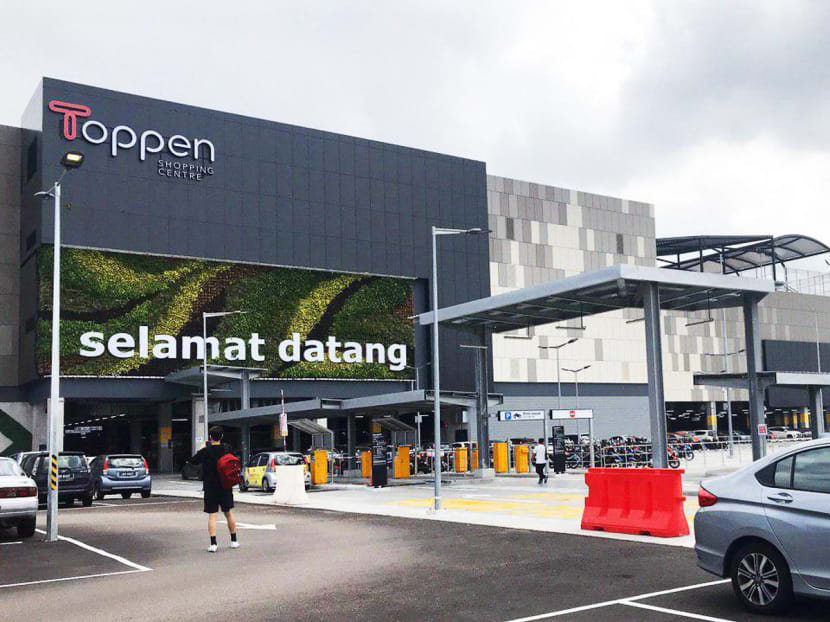 Other than Ikea Tebrau, Toppen is also right next to another giant mall, the popular Aeon Tebrau City. Which means you can spend a full day here just mall-hopping. The fairly accessible area is about a 20 minutes' Grab ride from the CIQ checkpoint. The mall's boxy layout is similar to the premium Mid Valley Southkey mall, which opened in April this year.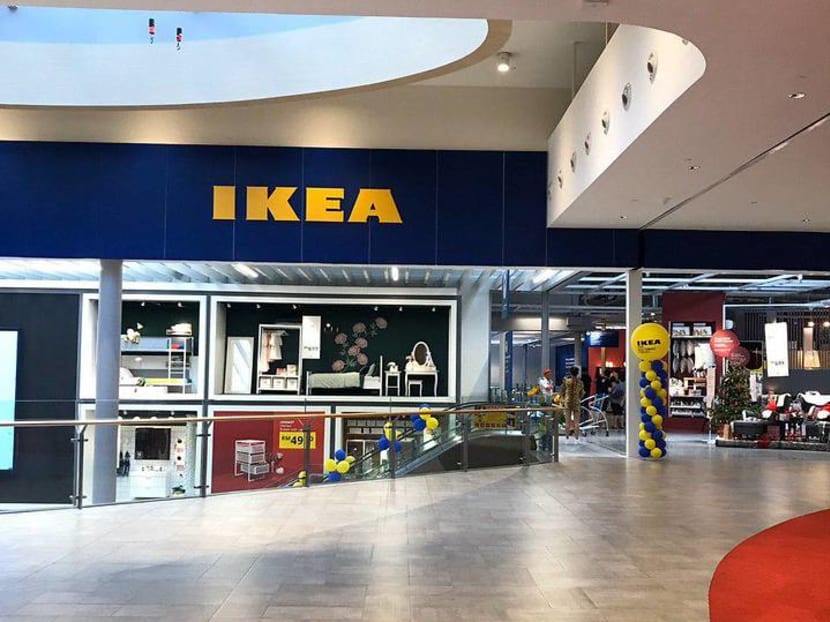 While they look like two separate buildings from the outside, Toppen and Ikea Tebrau are connected via a linkway. It's so seamless, we didn't even realise we had wandered out of Toppen and into Self-Assembled Furnitureland. Which, if you think about it, is exactly like being in any Ikea store.
We were pretty surprised by the posh, clean toilets that wouldn't look out of place in Ion Orchard mall.

Shops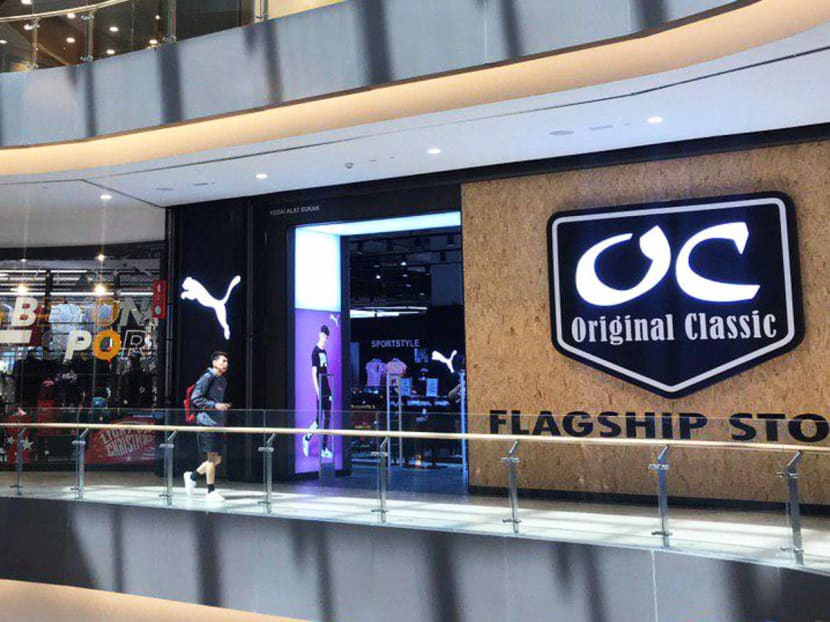 If you're looking to do some cheap CNY clothes shopping at Toppen, you're better off going to Aeon Tebrau City next door. Fashion is ostensibly not the focus here. There are no big brands or chain stores; no Uniqlo, no H&M, or even Cotton On, though there are a few indie boutiques and shoe shops dotting the mall. You can also find sportswear stores like Original Classic (L1-23) and Sports Direct (L1-22A).
One of the mall's biggest shops is Concept Haus ​​​​​​​(L1-43/43A), a sprawling industrial-looking space selling Malaysian-designed streetwear.
It ain't Dover Street Market, but there is creepy-chic decor here for you to snap your 'grams, like an army of mannequin androids that look like they're auditioning for a Lady Gaga MV.
Which, oddly enough, you can buy from a BBT kiosk inside an Insta-worthy lifestyle shop called Hama Hama (L2-96). Other than beauty products and household goods from Chinese lifestyle brand Ilahui, it also has claw machines and the aforementioned BBT, which comes in flavours like passionfruit and is served in a glass jar.
American DIY chain Ace Hardware (P1-22) has a large outlet here, and there is an Art Friend store (L2-37) and Daiso (L2-46) if you need craft supplies. Stuck outside Daiso waiting for your shopping-obsessed clan? Get a rubdown at massage chain Thai Odyssey's swish outlet (L2-80) right opposite instead.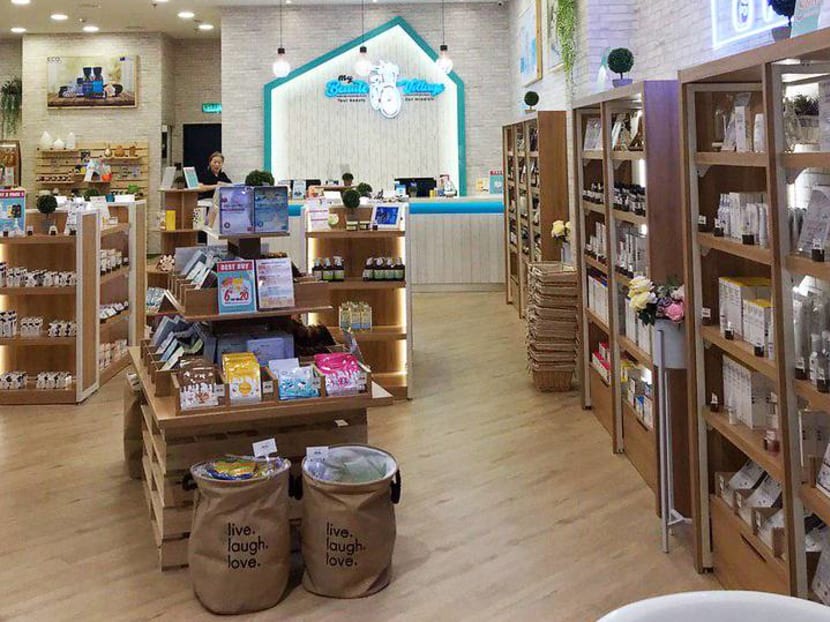 You can find the ubiquitous Watsons and Guardian outlets here, though there is also My Beaute Village (L1-86), a skincare store which specialises in organic, vegan beauty products that are free from parabens and animal testing.

Entertainment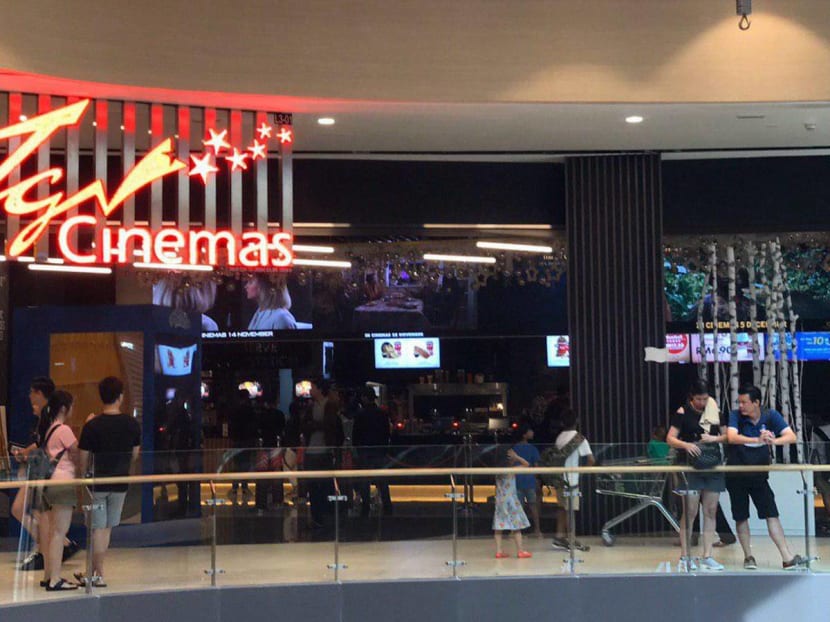 Malaysian luxury cinema chain TGV (L3-01) occupies most of the third floor space with 12 themed cinema halls, and movie tickets cost only about RM18-RM22 ($6-$7) each. If you want to lie down and watch a flick, go for the Infinity Hall with reclining seats. Or if you want a top-notch sound system, go for the Flexound Hall where speakers are embedded in your seat so you can hear the movie dialogue nice and clear.

The cinema's American vintage-inspired snack bar is pretty nice; you can lounge here and charge your dying phone at the free power outlets while you wait for your movie to start.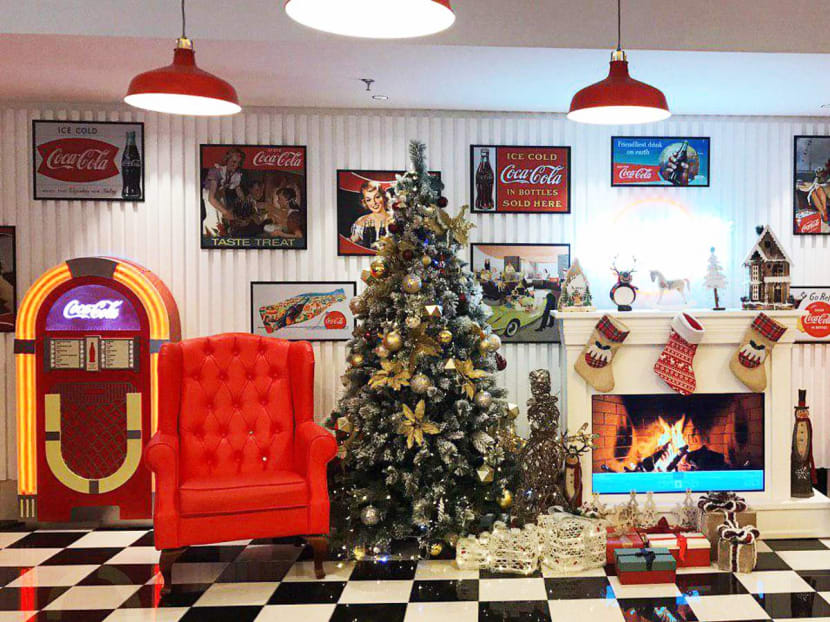 Beside the lounge is a festive Coca-Cola-themed setup with a Christmas tree, fake roaring fire and cosy armchairs. So even if you can't fly to Europe for Christmas, you can enjoy a winter holiday in JB.... if you use plenty of imagination.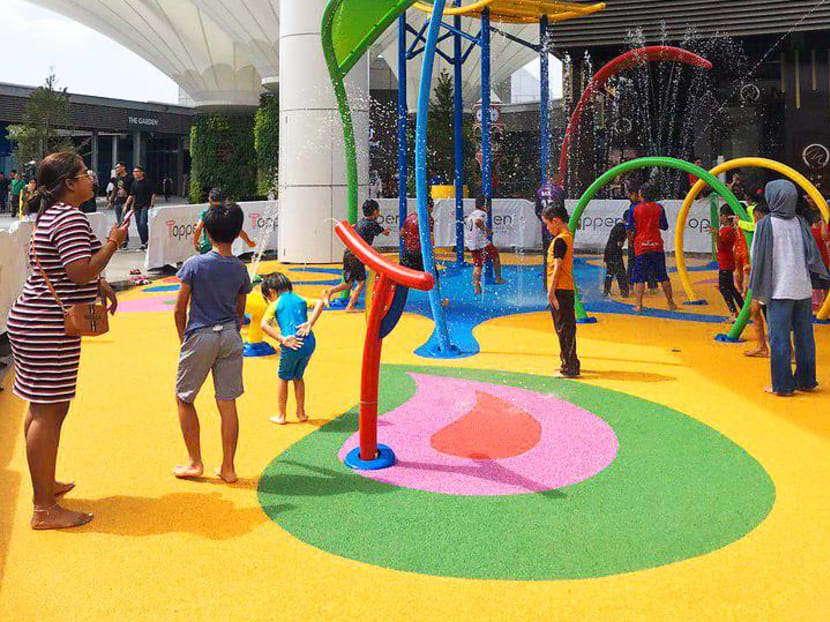 "This mall is like Vivocity," our colleague who visited Toppen told us. Like Vivo, there's a rooftop water adventure park for kids with free entry, and a skate park and rock-climbing walls for the grown-ups. For those who just want a leisurely stroll, there's also a scenic open-air garden to soak in some sun.
A claw machine addiction can get very expensive in Singapore. Flex the ringgit-SGD exchange rate at claw machine shop Superstar (L1-35A) instead.

Food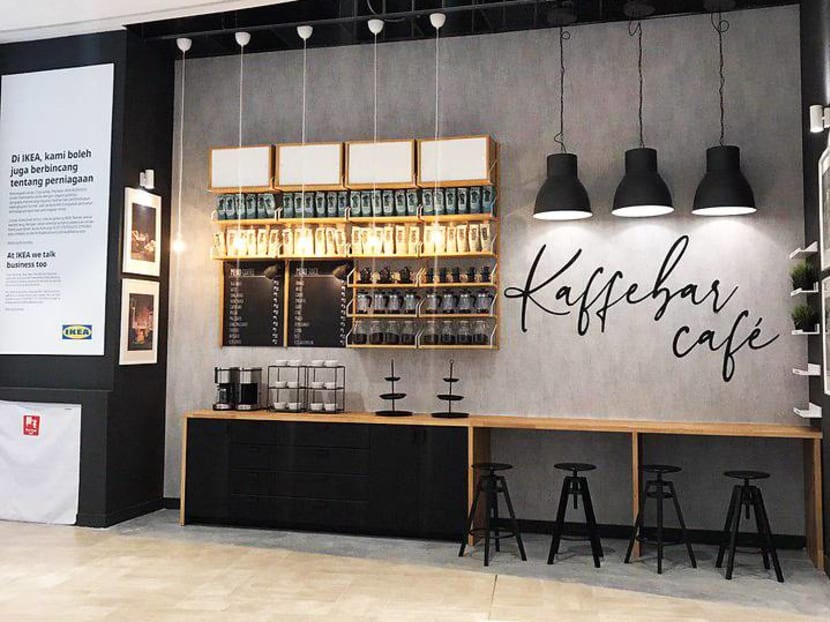 We wanted to rest our tired feet at this cool-looking cafe, only to find out it's an advertisement for Ikea's cafe-worthy kitchen fixings, which you can buy just a skip and hop away (at Ikea lah). Chey.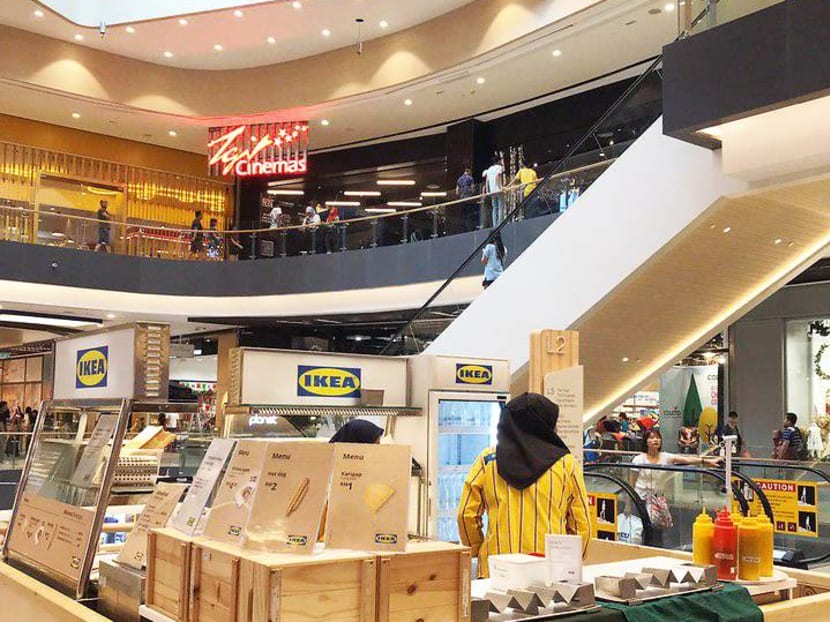 But we did find a cute little counter in the middle of the mall selling Ikea's takeaway snacks at super wallet-friendly prices, like hotdog buns (RM2; S$0.70) and curry puffs (RM1; S$0.30).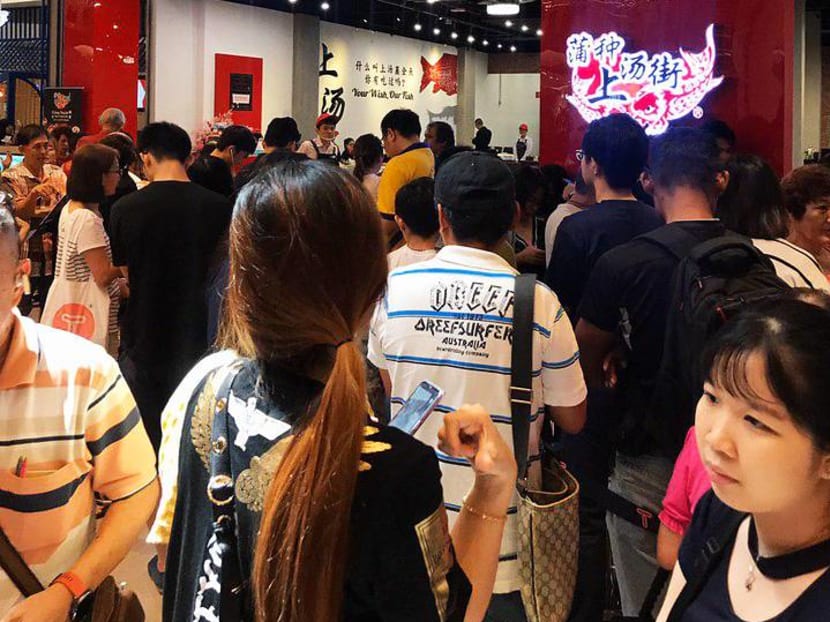 The eateries were all mostly empty on the weekday we dropped by Toppen, but there was a massive crowd in front of Chinese seafood eatery Siong Tong Gai, which hails from Puchong, Malaysia. We casually asked an auntie queuing up if the restaurant was famous. "Dunno, but got free food. You queue now, maybe still can get table!" she enthused. Turns out, the restaurant was hosting tablefuls of customers for free to celebrate their opening.


Also pretty packed: this cafe selling Malaysian-Western nosh like nasi lemak, char kway teow and steaks, though they weren't offering free food.
Another eatery we spotted with a queue while hunting for a lunch spot is corn dog specialist Chun. While the mall has adequate F&B offerings with some familiar names, like Penang Chendul and Marrybrown, none seemed particularly enticing to us. In the end, the 8 DAYS team went to eat halal beef meatballs at Ikea's restaurant in the next building.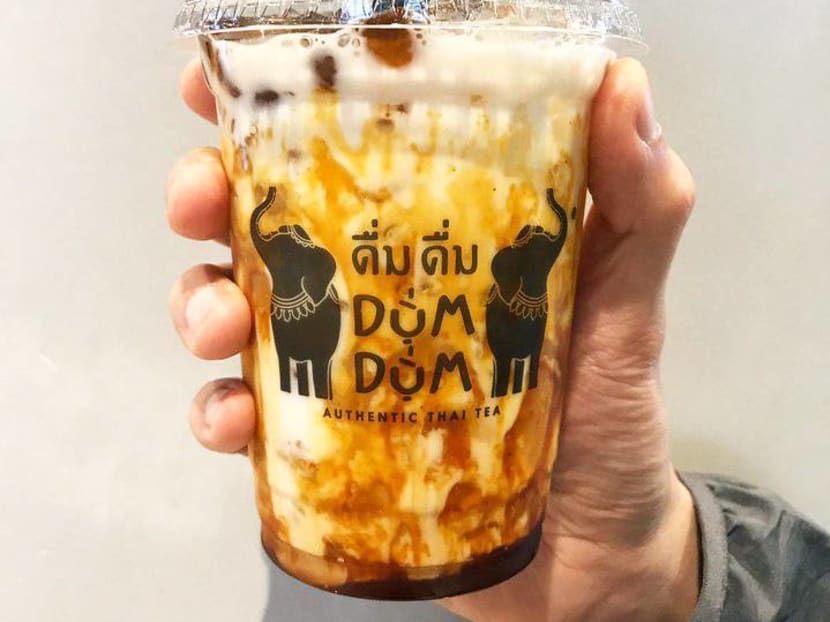 This Thai tea stall at Toppen's basement reminds us of tea stalwart Cha Tra Mue. It sells a decent, refreshing Coconut Palm Sugar Milk (RM9.90; S$3.20) that's a Malaysian riff on the popular brown sugar pearl milk.

Supermarket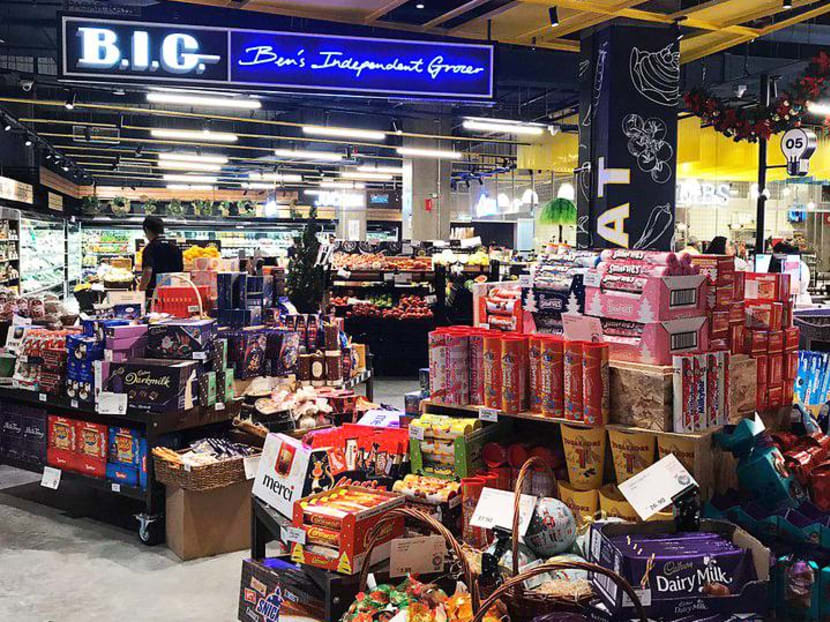 There's a gigantic supermarket at Aeon Tebrau City next door, but Toppen's supermarket, Kuala Lumpur supermarket chain Ben's Independent Grocer, is more atas and gourmet. If you're looking to stock up your pantry at attractive Malaysian prices, this is not the place.
There are aisles dedicated to imported organic products, and in-store dine-in eateries serving hot food, pastries, coffee and ice cream.

Instead of the typical Western-style dips like hummus sold at the supermarket deli, this shop sells readymade rempah in different flavours, sold by weight.
If you are looking to shop and eat, we say Toppen alone is not exactly worth going all the way to JB for. Its retail and F&B lineup is not the most exciting, and doesn't stand out from other megamalls in JB. But its entertainment amenities, like a luxury cinema, rock-climbing wall and water park, are unique and fun. You can still make a fruitful JB day trip by visiting Toppen for a movie and play activities, and do your budget-friendly shopping and makan at Aeon Tebrau City and Ikea next door.

Toppen Shopping Centre, No. 33A, Jalan Harmonium, Taman Desa Tebrau, 81100 Johor Bahru, Johor, Malaysia. Tel: +60 7-277-3188. Open daily 10am-10pm. www.toppen.my.

PHOTOS: YIP JIEYING
VIDEO: PYRON TAN