House Of Clarins Is A Pop-Up On Orchard Road With Instagrammable Rooms, Free Product Samples & Complimentary Heytea
Escape the haze in this Instagrammable installation where you can grab Clarins skincare and make-up and tons of fun photos with your friends.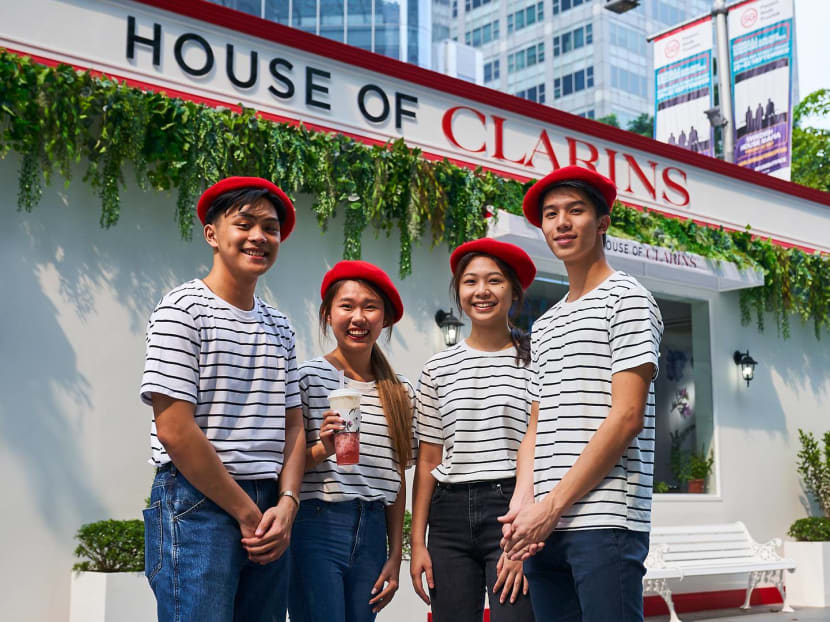 Instagrammable pop-ups continue to be the rage when it comes to engaging with customers and getting them to take cute photos to post on social media to spread the gospel about your brand... for free! French beauty label Clarins is the latest to jump on the fun house bandwagon, and 8days.sg got a sneak peek at their House of Clarins installation outside Mandarin Gallery, which launched Sept 19. Register online for free and you get to take a gander through different fun rooms, be greeted by these enthusiastic millennials in French get-up (Striped shirts! Red berets! Cute!), play games, get a skincare analysis, receive free samples, take a ton of Instagrams, and best of all, get a free cup of refreshing Heytea fruit tea at the end of a fun trip through beautyland. So great for beating the haze, and no one ever said no to free Heytea, right?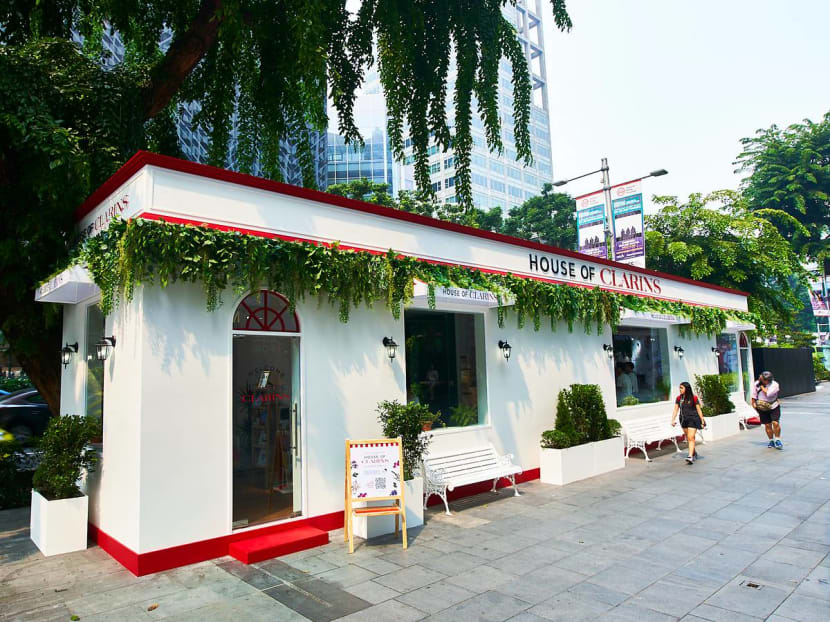 You can't miss the distinctive white pop-up building with red trimming and an awning of dripping greens. It's totally Instagrammable even from the outside.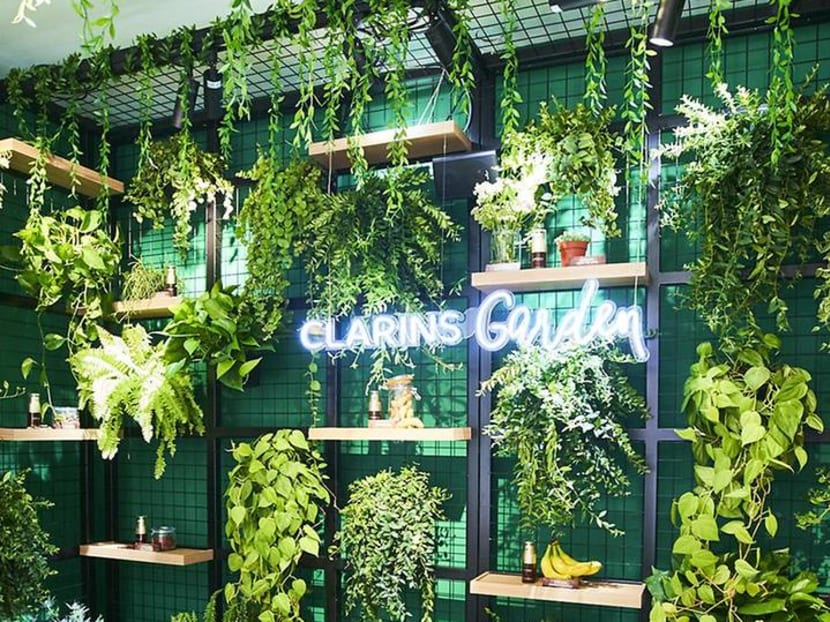 Everyone will be clamouring for photos at this verdant wall. But it's not just a photo backdrop, okay? Here, you can play an Augmented Reality game, where you 'catch' the plant extract ingredients that go into Clarins' bestselling Double Serum with your phone. Don't worry, it's way easier than Pokemon Go. If you've ever wanted to capture Turmeric, this is your chance.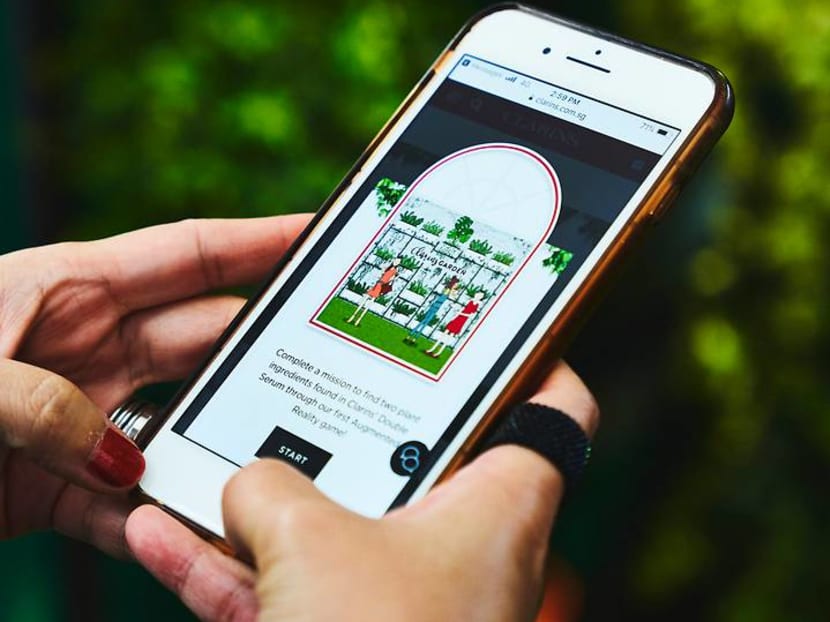 You need to do this if you want your free Heytea.


Another super-fun room where you get to reach into four different 'washing machines' to touch a variety of textures (caution: one is gooey) to help you decide on your skincare cleansing programme, so you can bring home a free sample. There's also a 'bed' to take a standing up sleeping shot with.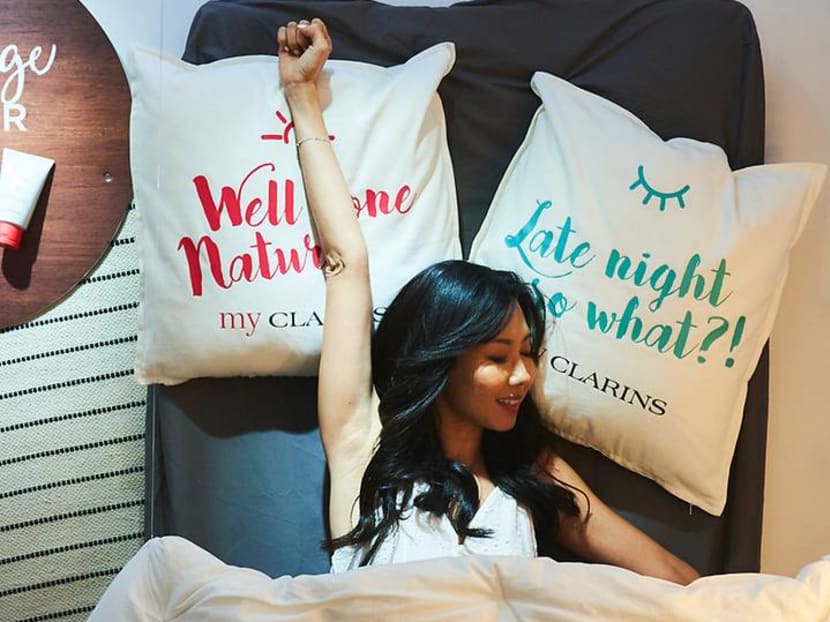 Just kidding, it's not that scary. Using 'washing machines' with materials hidden within for you to touch and experience, which depict the different textures of their cleansers — so smart!

Next, you hit the Beauty Kitchen, where you can get a skincare analysis and receive your personalised recipe card for delicious skincare success. Grab your free samples here too, and if it's not too crowded, get behind the counter for some great photos.

Depending on your skincare needs, the consultant will recommend products that work for you from Clarins' wide range of products.

Woohoo — it's time to get your free fruit tea! Depending on your choices in the games played earlier, you can get a few different flavours — we got the Strawberry Cheezo, which was delicious, and totally refreshing in this darn haze.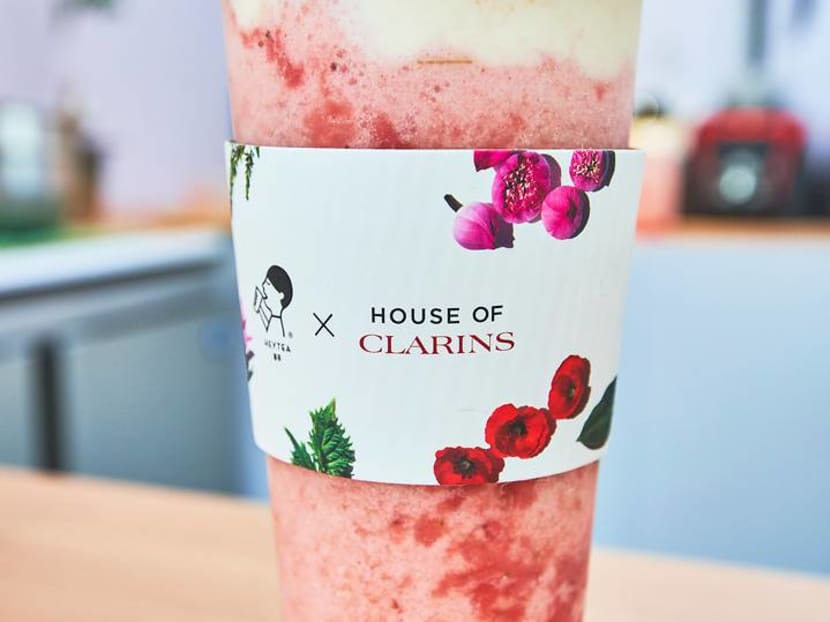 Yummy iced Strawberry Cheezo from Heytea, which usually goes for 8 or 9 bucks. At House Of Clarins, it's totally freeeee!

Take the chance to try Clarins skincare and make-up in a fun new environment. Staff in cute red berets will help.

It's outside Mandarin Gallery. Register here. Have fun playing with skincare and make-up and Instagramming up a storm!


Photos: Alvin Teo