Local Celebs Fangirl Over Jackson Wang At Event For His Clothing Line
The pop idol had many of our stars flocking to him for selfies last night (Aug 4).
Hongkong star Jackson Wang, 28, of K-pop group GOT7 fame, is currently in Singapore, much to the delight of his many, many fans.
Last night (Aug 4), Jackson attended Club21's 50th anniversary bash where he also launched his new fashion line Mudance.
At the event too were local celebs including Sonia Chew, Carrie Wong, Xu Bin, Zong Zijie, Tasha Low, Tay Ying and Calvert Tay, Hayley and Jayley Woo, and Benjamin Kheng, all of whom were giddy with excitement to meet Jackson in person.
And they all flocked to him for selfies, which they promptly posted on Instagram for bragging rights.
Carrie captioned her photo "Team Wang", while Ben Kheng looked super humbled in a video where Jackson appeared to tell him that he was a fan. We wouldn't know for sure as Ben disabled the clip's audio.
The celebs who managed to get a selfie with Jackson became the envy of many.

Other stars who weren't at the event also left comments expressing their love for Jackson. There was Zhang Zetong who wrote "OMGGG" on Carrie's post while Chen Xi commented "WHOAAA" along with some fire emojis on Sonia's selfie.
Jackson is set to host the "TEAM WANG records (Human Remix)" event at Marquee tomorrow night (Aug 6). Tickets were sold out within an hour of its launch on July 28.
What a crowd
Scores of fans also stood outside Voco, hoping to catch a glimpse of their idol. 
Scroll below to see the posts from Jackson's famous fangirls (and boys).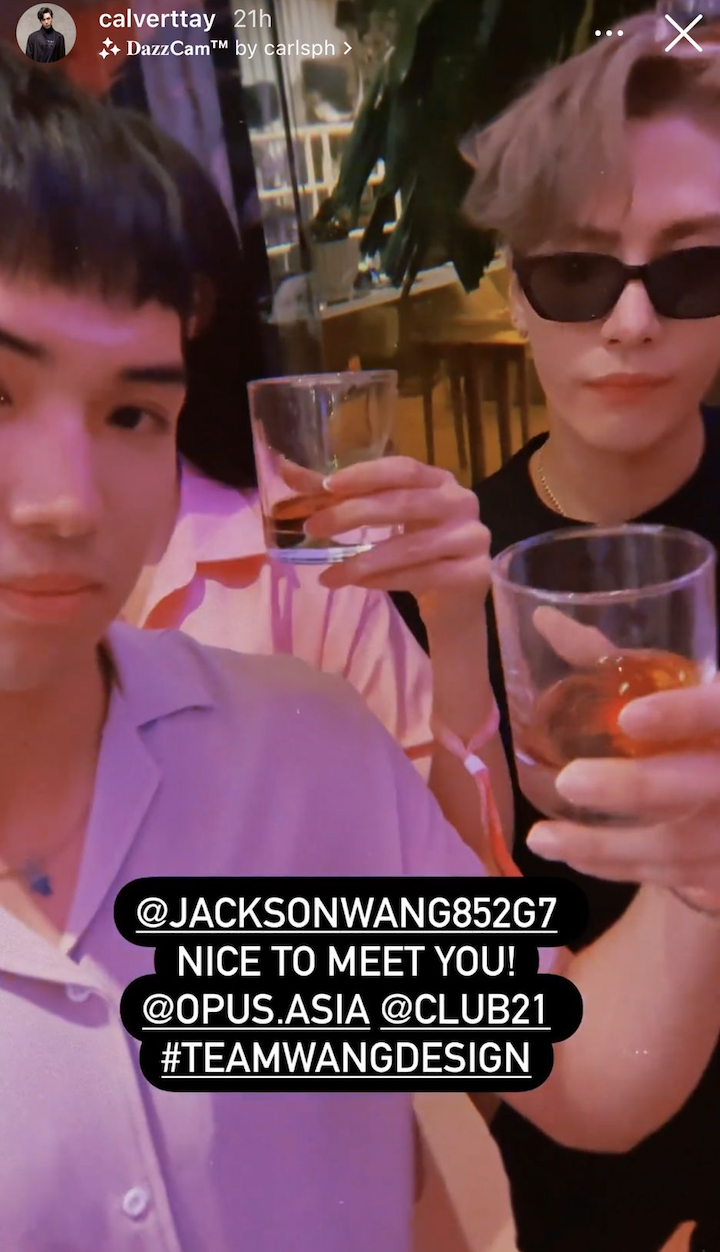 Calvert Tay's IG story with Jackson
Photos: Sonia Chew/ Instagram, Carrie Wong/ Instagram, Hayley Woo/ Instagram, Tay Ying/ Instagram, Benjamin Kheng/ Instagram, Calvert Tay/ Instagram, Xu Bin/ Instagram, Zong Zijie/ Instagram