Local Singer Aarah Wong, Who Is Now Signed To Li Nanxing's Agency, Reveals She Was Broke And Suicidal After Spending S$500K To Launch Music Career In Taiwan
"All that was hard-earned money I made through singing in bars and teaching bounce classes, and it was gone just like that," lamented the 31-year-old. 
If you follow Li Nanxing on social media, you would have noticed a new face hanging out with Ah Ge and his fellow LNX Global artistes recently.

Aspiring singer Aarah Wong, 31, joined Nanxing's management company after catching his eye at a church Christmas performance last year.
But she's not exactly new to performing.
In an interview with local daily Lianhe Zaobao, Ipoh-born Aarah, who's a Singaporean PR, shared that it's always been her dream to release an album.
She's been singing in bars here since she was 18 and even made it to the Top 12 of the Singapore auditions for popular reality singing competition Sing! China in 2017.
"There, I met a teacher who is also a record producer. He thought I had great potential and encouraged me to develop my career in Taiwan," she said.
The teacher told Aarah that to do so, she had to be recommend by someone and have a contract before she could reside there.
"He said he could help me apply for a residency permit, and asked me for NT$100,000 (about S$4.4K). It was only after giving him the money that I realised that you don't need to pay so much to apply for a residency permit," she said.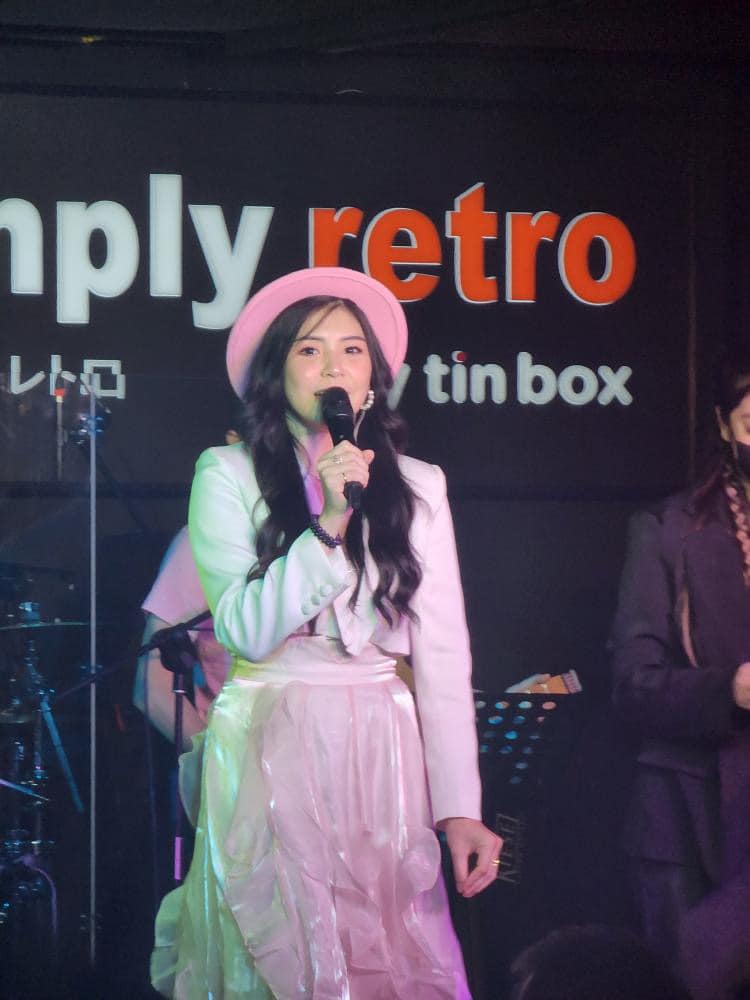 Career got off to a rocky start
After a year in Taiwan, there were no signs that Aarah was going to make her debut, so she signed with another music producer.
She underwent all sorts of training and classes, recorded two dance tracks and even shot music videos for them — all at her own expense. However, despite her efforts, the producer felt her performance was not good enough.
"I wanted to release an album so badly, so I followed the teacher's instructions, constantly investing money to get the best resources and strive for perfection, including finding the best recording studios and songwriters," said Aarah.
She reckoned she spent around S$500,000 in her three years in Taiwan but it all came to naught — the two tracks were never released.
"All that was hard-earned money I made through singing in bars and teaching bounce classes, and it was gone just like that," she lamented.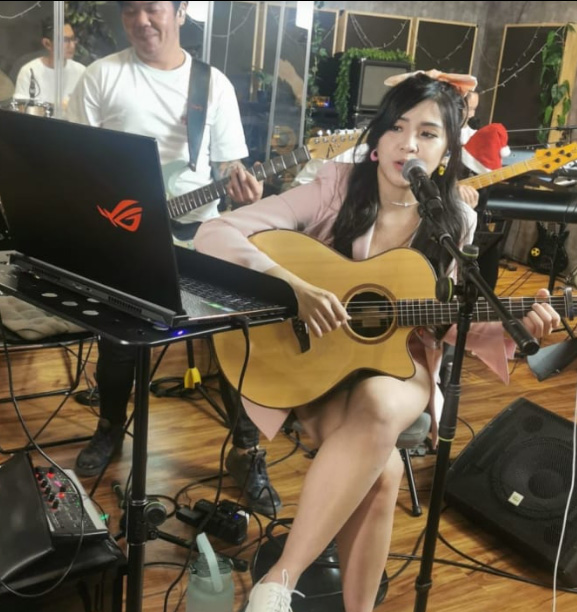 Broke and depressed
Aarah revealed she suffered from depression and even had suicidal thoughts. Broke and disillusioned, she decided to give up her showbiz dreams and return to Singapore in 2020.
"I couldn't bear the endless pressure, so I told the teacher that I was broke and had to abandon plans to release the album. It was also due to the pandemic that I returned to Singapore. What is infuriating is that the copyrights of the two songs that I funded and produced do not belong to me. In the end, the matter was left unsettled," she said.
Since signing with Nanxing's agency, not only has Aarah been able to reignite her singing dreams, but also explore acting and hosting opportunities. Nanxing revealed he also has plans to develop her career overseas.
Photos Aarah Wong/Facebook