Machi Didi Andrew Chou Apologises After Video Of Him 'Making Advances' On Sales Assistant Goes Viral; Reveals He Was Having A Manic Episode
The 32-year-old was widely vilified on social media when the video was first posted.
On July 31, a five-minute clip posted by a sales assistant working at a wig shop in Taiwan started making the rounds online.

In the video, which consisted of footage taken from a CCTV, a man can be seen approaching the sales assistant and constantly invading her space. He was later identified as Andrew Chou aka Machi Didi, 32, a former member of Taiwanese hiphop group Machi.
The sales assistant provided more context in her post, revealing that the incident happed on July 16.

She was brushing out the wigs in the shop when a man entered her shop, and asked for a glass of water in American-accented Mandarin.
Dancing on his own.
When the sales assistant walked into the back of the store to get a glass of water, Andrew began dancing on the spot. Later, he walked towards the back of the store, and reached his hands out to the sales assistant, seemingly asking for a hug.
The sales assistant shared in her post that she was frightened at the man's actions. However, she managed to side-step him, and returned to the shop's main area.
After getting the cup of water from the sales assistant, Andrew sat down on a couch in the shop, but did not leave.
"Seeing him shaking his head and drinking his water, with no intention of leaving, I was really afraid that he might approach me once again and invade my personal space," the sales assistant recalled.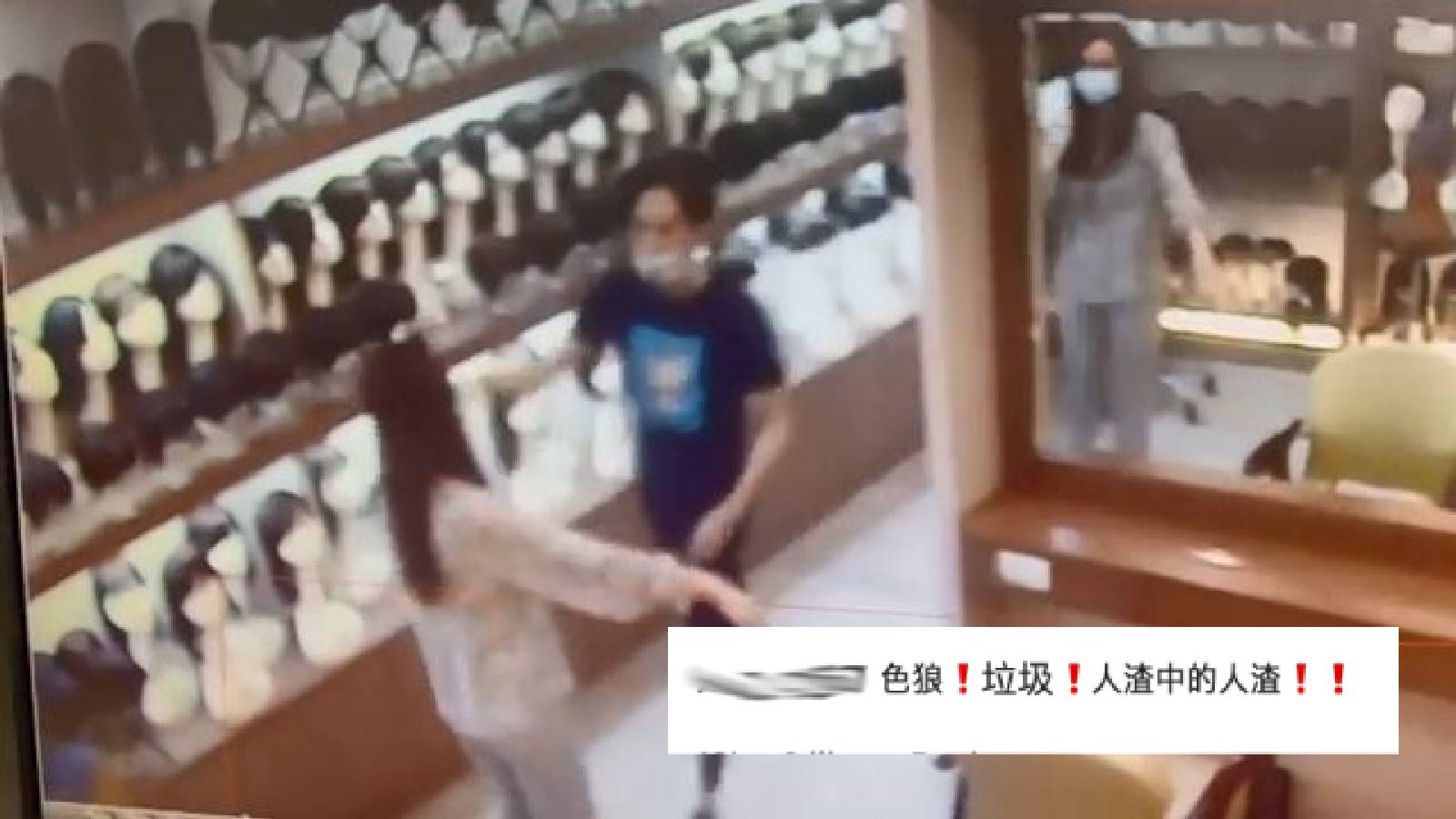 The netizen comments were real bad.
She added that she suspected he was a public figure, which was why she posted the video online. Netizens quickly identified the man as Andrew and condemned him for his behaviour.
They also took to Andrew's Instagram to leave comments calling him a "pervert" and "trash".
Today (Aug 1), a day after the initial video was posted online, Andrew took to his socials to apologise for his actions. He also revealed that he was having a manic episode when the incident happened.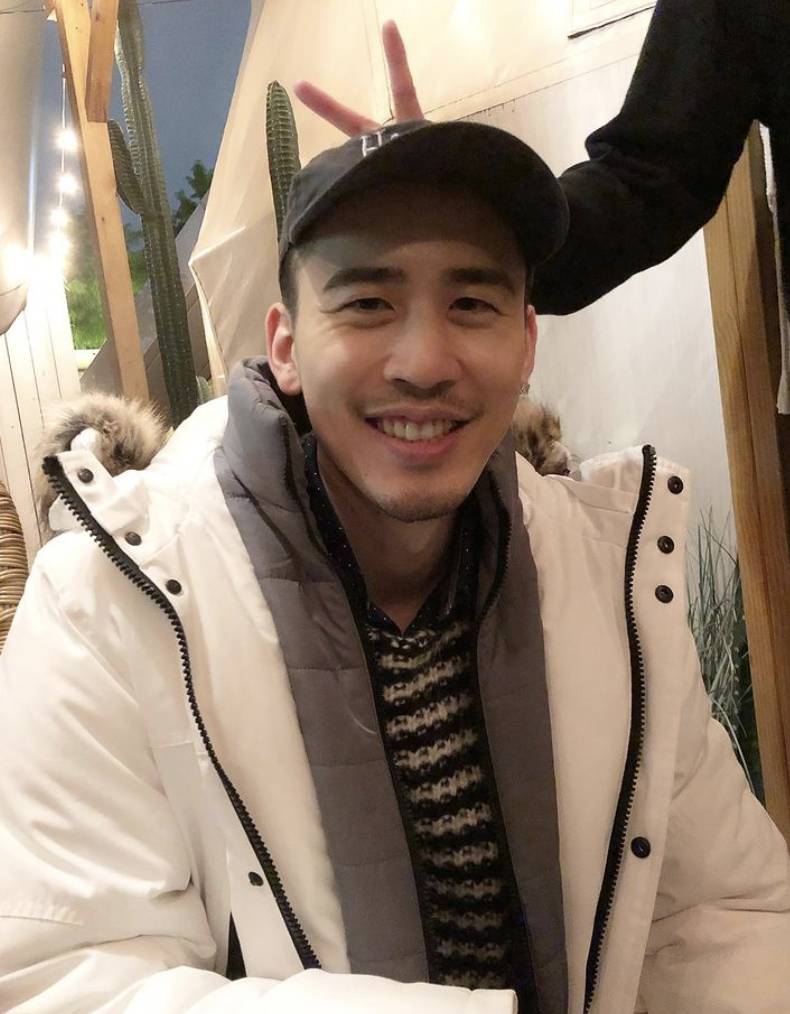 Andrew's apology.
"To be honest, I've never known how to handle stress and frustration. As a result, I've been under great pressure for a long period of time, and I did not face this issue well. I just felt weak, depressed, and unable to muster up any energy," he wrote.
He went on to explain that he was feeling out-of-sorts, as he recently received news that a family member in America had been hospitalised, and was severely ill. Additionally, his personal computer had been hacked and all his personal data was wiped.
Apart from that, his official YouTube account was banned, and he lost access to his investment accounts as well, which contained not only his personal funds, but money that had been entrusted to him by his family and friends.

As a result, he had not slept for eight days at the time of the incident.
Andrew and his manager-turned-wife.
"Regarding everything that happened that day, I only have fragmented memories of what went on. But I do remember my wife and family picking me up from the ambulance, and bringing me home. I only realised that I was still alive [at that point]," he wrote.
He added that his family brought him to the doctors for an examination two days later, after his condition had stabilised. The doctor then diagnosed that Andrew had a manic episode after an accumulation of stress and trauma.
Andrew admitted that he barely remembers what transpired in the wig shop, but could only recall feeling extremely thirsty and needing to drink water. However, as he had left the house with nothing on him, he had to ask for a glass of water from the sales assistant.
"I'm extremely sorry for frightening her by reaching my hands out towards her. After I sat down and drank the water, I left the shop immediately. However, after seeing the video, I was frightened by my own actions. I am extremely, extremely, apologetic for terrifying her. At the same time, I'm really thankful that she was willing to give me a glass of water when I was not in the right state of mind, and in need of help," he wrote.
He went on to share that he hopes for the speculation regarding his actions that day to die down, and that he had no ill intentions at all.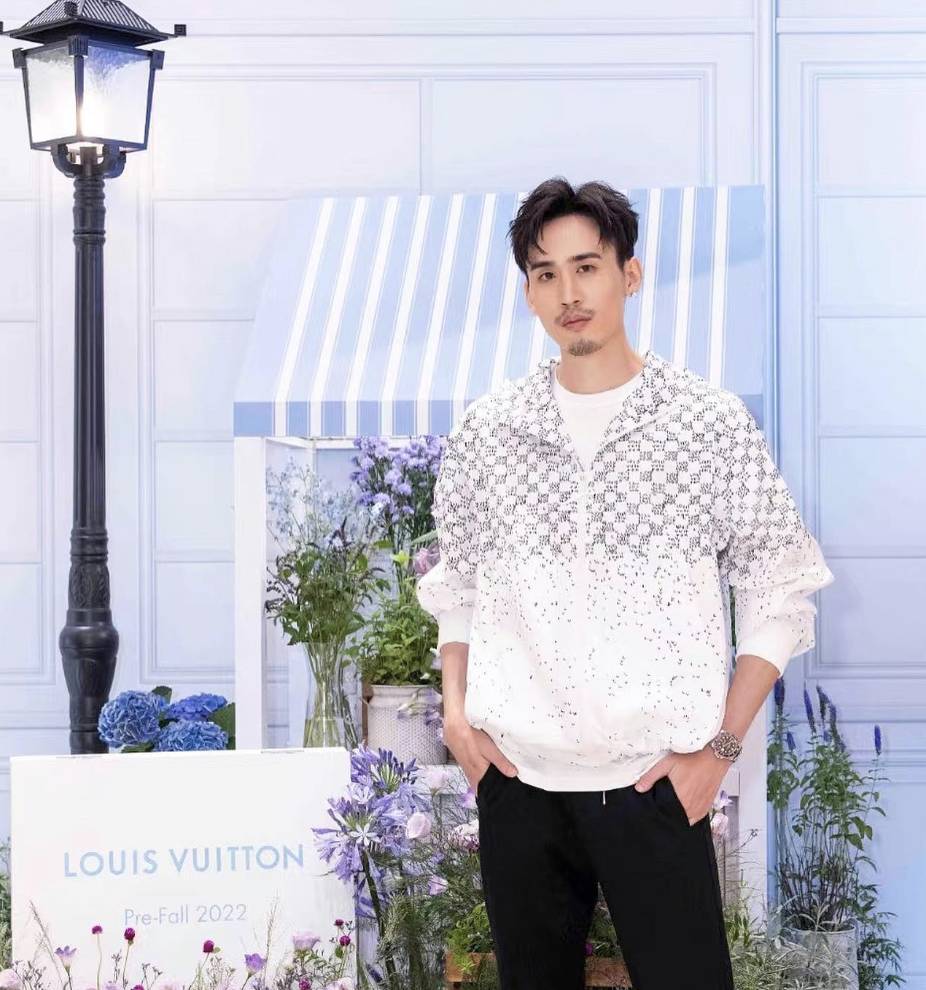 On the road to recovery.
"Actually, I was really reluctant to share about my mental and physical condition, and I took a while before I could accept and learn more about this condition. However, I also wish to use this opportunity to encourage everyone not to silently endure everything when facing great stress and hurt. We definitely must face this head-on, and seek help. Right now, I'm still receiving professional treatment," he said, adding: "The doctor said that my condition has improved greatly. I believe that I will definitely survive this slump."
Andrew also thanked his friends and family for their support, as well as the police officers and ambulance technicians, who assisted him and contacted his family on the day of the incident.
Photos: ETtoday, Andrew Chou/Instagram